Paternity - 72. Chapter 72
November 27, 2000
Escorial, CA
Wade
Once again, I was thankful for my amazing schedule this semester. This was the big day, and even though I had shitloads of work to do, at least I didn't have to skip any classes. I let that train of thought worry me a bit. We were coming up on the end of the quarter, where final projects and exams would hit fast and furious. At the same time, my mother had declared war on me, and had vowed to make my life a living hell. I wondered how many distractions I'd have to deal with because of her. Too many, I decided.
My mother made me nervous when she was around, but she almost made me more nervous when she wasn't. She'd come by to see Nana for another visit on Saturday, a visit which was pretty similar to our encounter on Friday. She was pleasant as she could be to Nana, offering her the run of Goodwell and promising to have her medication adjusted, but Nana wasn't budging. She was so firm in her resolve, I was worried that my mother would see through Nana's façade, but she didn't seem to. After she failed at that mission, she'd left the hospital and she'd flown back to Virginia. It's not like she'd be resting and relaxing; she'd be back east, plotting and scheming.
I studied myself in the mirror, making sure I looked as perfectly groomed as possible. I was wearing my stodgy Brooks Brothers suit in a bid to look more conservative, and I'd augmented that with some Bally shoes and a Christian Dior tie. My gold cufflinks were tasteful but subtle, complimenting my sleek Breguet watch. The knot in my tie was slightly skewed, so I retied it. I knew I'd have some crap thrown at me today, but I was ready.
It was early, so early Matt was still asleep, snoring gently. I crept out of the room so as not to disturb him and headed up to the kitchen. Stef and JP were there eating fruit and cereal for breakfast. As soon as the cook saw me, she started making something more substantial.
"You look very handsome today," Stef said. He even stood up and inspected me. "I think you will make a very good impression."
"Thank you," I said, smiling broadly at him.
"Wait until you see what Claire and I have done with your grandmother. You will barely recognize her."
"She told me how much she was enjoying the time you spent with her." That, as much as anything, had helped bring her out of her shell. Yesterday Stef had brought a hair stylist to the hospital, and with security watching over him, he'd transformed Nana's dowdy, matronly hair into a style fitting an elderly matriarch.
I sat down and started snacking on fruit until the bacon and eggs were ready. The television was on, and the headline was more talk about the election results in Florida. Today's discussion was about butterfly ballots, while before that the focus had been on hanging chads. It was inconceivable to me that Florida was so fucked up that there still wasn't a clear winner in the presidential race. And it was even more annoying that Florida's vote would decide the entire contest. We still didn't know if our next president would be Al Gore or George Bush. I marveled at what a massive clusterfuck the entire state of Florida was.
Next up was a story about Robert Downey Jr., and how he'd been arrested again. "Such a shame," Stef said. "He is so talented, and quite handsome. He has let drugs ruin his life."
"Maybe this time he will be able to dry out," JP observed. He was reading his paper. He preferred that to CNN, Stef's source of morning information. I glanced away and looked at the front page of JP's paper.
"Perhaps," Stef said. "Is that your father on the news?"
I jerked my head back to the screen and noticed a headshot of my father. JP immediately turned up the volume, just as Jason Haupt came into view. "My family got screwed over, and so did a bunch of people in Idaho, just so Senator Danfield's family could make a lot of money at our expense," he said maliciously. What a little shit. He was certainly putting on a good act. "The development of Idaho's ski resorts is being done to benefit a bunch of rich people back east. They're stealing our money, and taking it out of our state."
I looked at JP and he shook his head. "You were expecting this to happen sooner," he observed.
"I wasn't expecting this to happen at all," I said. "This is going to get really ugly."
I turned my attention back to the television. "I just couldn't stay quiet any longer. I just couldn't stand by and see our people get hurt," Jason said plaintively.
They flashed away from Jason and back to the newsroom, where a reporter described the entire transaction in remarkable detail, omitting any reference to my father's campaign donors. "The money trail points itself straight back to Wade Danfield, the senator's oldest son, who is apparently the mastermind of this scheme. Wade Danfield is a student at Stanford University, but he's no ordinary student. He's estimated to be worth over $500 million."
"Just what kind of ethics are they teaching at Stanford?" the other anchor mused, causing both JP and me to cringe.
They went back to Jason. "Wade Danfield is worth half a billion dollars," Jason lamented. "How much is enough for him?"
"You were involved in a relationship with Senator Danfield's daughter, and were even suspected of being the man who assaulted her," the reporter said. "Were you involved in this scheme?"
"No way!" Jason shouted. "I love my family, and my stepfather is the one who got screwed over the most in this deal. They used me; they milked me for information then used it to take millions of dollars from Idaho landowners."
"Are you and Miss Danfield still dating?"
"No. I ended our relationship after I found out what her brother did to us," he said.
"Have you met Wade Danfield?"
"I ran into him at a party at Stanford. We didn't talk, but I know who he is," Jason lied.
The newscast went back to their headquarters, where the anchors took over. "The Senator's office said he would issue a statement after he reviewed the transaction, and we have been unable to reach Wade Danfield for comment." I pulled out my phone and looked at it. There were no messages, or missed calls. They hadn't tried to contact me at all.
"She said it was a war," I said, as much to myself as to them.
"You're ready for this," JP reminded me. "You've prepared for this for some time."
"She's trying to throw me off balance," I said, thinking out loud.
"I think it is perhaps more insidious than that," Stef said. "You will be in court with Nana today. Your mother has seen her in her mazy state, so she is planning to play this out as a battle not for Nana's sanity, but for control of her money. You are clearly a greedy and evil person, up to no good." He flashed me his smile as he said that. For an older guy, he was still really attractive.
"So now you know her plan," JP said.
"I'd better call Sean," I said. Before I could do that, my phone rang, playing "Red" by Sammy Hagar. "Great minds think alike," I joked, and answered the phone.
"You got some press this morning," Sean said cheerfully, trying to keep me upbeat.
"So it seems," I said rigidly.
"I'm driving down there now. I figured you'd need me there today," he said.
"Good guess," I said, a little more pleasantly.
"I'm thinking that maybe the courtroom will be a good place to lay this whole deal out," he said. "That way you're under oath, so they know it's true."
"I'm not sure if taking Nana's sanity hearing and turning it into a forum for this land deal is such a good idea," I said.
"That's going to happen anyway, Wade. That's what this is about," Sean said, mirroring Stef's assessment.
"Will there be reporters in the courtroom?" I asked.
"Probably not."
"That works perfectly for them, then. With no reporters, they'll be able to spin this their way, regardless of what I say. I'm already vilified. I'll walk in there and the judge will hate me on sight." I checked myself at the end of my tirade. I was whining. That was so unattractive. I had to get a grip.
"Wade, let's give the judge a little more credit than that," Sean said. "Judge Kramer is hearing your grandmother's case. The attorneys in our office chalk her up as one of the fairest judges. She'll listen to both sides."
"Can we allow the media to have access?" I asked.
"Probably not," he said.
"What if a friend of mine showed up who just happened to be a reporter?" I asked.
"Do you have any friends who are reporters?" he asked.
"I do," I said. Remembering him made me smile.
"That may work."
"I need to make a phone call," I said. "Nana's hearing is at 10:30. I'll meet you at the hospital."
"I'll be there in half an hour," he promised.
"I have to run," I said to JP and Stef. "Will you fill Matt in on all of this when he wakes up?"
"We will. We will see you at the hearing," JP said.
I hopped into the big Chevy Suburban limo and blocked out everything else while I searched my contact list for the name I needed.
"Gabriel Gonzalez," he answered crisply.
"Gabriel, this is Wade Danfield. I don't know if you remember me, but..."
He cut me off. "Of course I remember you," he said enthusiastically. "If it weren't for you, I wouldn't be working at the San Jose Mercury-News. Covering your story when you came out got me that job."
"I think you would have gotten it anyway. You're a great reporter," I said, flirting a bit.
"Thanks," he said. "You're in the news today."
"I didn't know if you newspaper types watched CNN," I joked.
"We do. I never pegged you as a mercenary capitalist. And I didn't know you were worth that much money. Hell, for that kind of cash, I might have made a play for you."
I laughed. "There's a lot more to this story than is out there. You want to cover it?"
"What did you have in mind?" he asked intently, now totally serious.
"There's a hearing today at 10:30 in Palo Alto. It's to determine whether my grandmother is competent or not. The truth on this land deal will come out in that hearing."
"Is it open to reporters?" he asked.
"No, but it is open to friends," I said.
"Wade, you're doing it again, giving me an amazing scoop, but you have to know that I've got to lay it out as I see it. If you're the bad guy in this, I'm going to call you on it."
"If I'm the bad guy, you can report it all you want," I said. "I'm not setting you up to be my stooge. This is a win-win for both of us. You and I are friends, so that's not a lie. You can listen and choose to report what you want to."
"Alright," he agreed. I told him where to meet me, and managed to hang up just as we arrived at the hospital.
I checked myself through the various security people there, until I finally got back to Nana's room. Even with all the security, I was relieved to see her chipper. Jack's dire warning in the beginning, that someone could get to her and inject her with something, had weighed on my mind this weekend. The scowl on her face was less reassuring. "Good morning," I said pleasantly, and kissed her on the cheek.
"You were on the news this morning," she accused. It never dawned on me that Nana would think I was guilty of what they were saying. I really wasn't ready for that. I tried not to be offended that she wouldn't give me the benefit of the doubt.
"I was. You want to hear about it?" I asked in a pretty stark way.
"Just tell me if you did it or not," she said.
"It's not as simple as that, Nana, but no, I didn't do what they said I did."
She studied me carefully, and then smiled. "That's good enough for me."
"It will all come out in the hearing today, anyway," I told her. "This is Mother's way of painting me as a greedy jerk, who's just being nice to you to get your money."
"You know Wade, maybe I'll just change my trust and leave all my money to charity. Wouldn't that frost your mother?" I laughed at that, and she joined me.
"You two are happy this morning," Jack said as he came into the room.
"My grandson is accused of being more unscrupulous than JP Morgan," Nana said.
"Did you know him personally?" I joked, getting a playful slap from her for my jab at her old age.
"I'm amazed at how quickly you've recovered from all those drugs you were taking," Jack said. "If you wouldn't have stopped taking the pills on your own, before this, you wouldn't be this clear-headed, and you'd have a much tougher time in court."
"Well, I'm not done with that yet, so we'll have to see how that goes," she said. Claire showed up and greeted all of us.
"You look very nice today, Wade," she said to me.
"Thank you. Do I look like a rapacious capitalist?" I joked.
"Now that you mention it…" Claire said.
We laughed some more, until Nana cut us off. "Now you gentlemen will have to leave, so Mrs. Hobart can help me get ready."
"Yes ma'am," Jack and I said almost in unison. I went outside to find Sean waiting for me.
"You line up your reporter?" he asked.
"I did. Gabriel Gonzalez. The same guy who wrote the story when I came out my freshman year."
"Is he still with the Daily?" Sean asked, referring to the Stanford paper.
"Some people do graduate eventually," I joked. "He's with the Mercury News now."
Sean nodded. "I've got all the records, summated and sterilized to the degree that we can," he said, handing me a file folder. "I made a couple of extra copies, so you can give one to your reporter friend." I sat down with him and reviewed the whole land deal, hiding the painful memories it brought back, memories of how Matt and I had been so estranged.
As if thinking about him summoned him, Matt sat next to me on the sofa and peeked over my shoulder. "I've been watching the news this morning. Damn, you're an asshole."
"Ha ha ha," I said deadpan. He put his arm around me, and just his presence strengthened me.
"Hey Sean," he said, flirting. "You sticking around after this?"
"I'm not sure," he said, blushing.
"You know you want to," Matt said in his husky voice.
"Knock it off. What if Nana came out right now? You want us all to stand up with erections tenting our pants?" I asked him that, then started laughing, and so did they.
"You think she'd think it was hot?" Matt asked.
"I would," Sean joked.
We waited around for a while, joking around and reviewing our notes, until someone appeared in front of me, trying to get my attention. "Hello Gabriel," I said, standing up to shake his hand. He looked the same, with his lanky body, and his classic Mexican features.
"Gabriel!" Matt said, and shook his hand as well; only he held it a little longer than normal, making Gabriel blush.
"I remember you," Gabriel said to Matt as he rolled his eyes.
"This is my attorney," I said, and introduced him to Sean.
"Nice to meet you," Sean said. It was funny, because when Matt and I had met Gabriel, he didn't really give off gay vibes. I'd pretty much pegged him as a straight guy. But watching him with Sean, I was revisiting that conclusion.
"The pleasure is mine," Gabriel said, and blushed.
"Some reading material for you," I said, handing Gabriel copies of the summary Sean had given me. "After this thing is over, maybe you can fill in any gaps for Gabriel?" I asked Sean, who chuckled at my inadvertent double entendre.
"I'd be happy to," Sean said, then looked toward the door. "Isn't that Claire?"
Claire walked up to us, smiling. "You are one beautiful woman," Matt said to her.
"I am," she replied, in the same tone her husband would have used, then laughed. "Thank you."
"Where's Nana?" I asked
The door opened again, and Nana came out, looking like an entirely different person. She was still a little unsteady on her feet, but nothing that was unusual for a lady in her 70's. "Gentlemen," Claire said, "I'd like to introduce you to Mrs. Eulalie Garrett."
"Holy shit," Matt said, so shocked was he. Nana was wearing a lavender suit, one that was tailored to accentuate her slim figure. It was a conservative, severe suit, but the lavender color softened it. And of course, since Claire and Stef had orchestrated her outfit, she had perfectly matching accessories, from her pearl earrings and necklace to her lavender shoes.
"Nana, you look amazing," I said.
"I have to agree," Sean chimed in.
"Why thank you, boys," she said flirtatiously, basking in all this male attention. "I don't believe we've met," she said to Gabriel. "I'm Eulalie Garrett."
"Gabriel Gonzalez," he said, confused. "We're going to a hearing to determine if you're competent?"
"Why? Do I seem crazy to you?" she asked, flashing her smile at him.
"No, ma'am, not at all."
"Let's hope the court agrees with you, then," she said. "Let's go frost your mother, Wade."
"You got it Nana," I said. It was so exciting to see her this vibrant and alive again.
We all climbed into the Suburban Limo and it took off for the courthouse. "It is so exciting to be out and about again, and I do so like these nice clothes you picked out for me," Nana said, directing that last line at Claire.
"After the hearing is over, and things have settled down, maybe you'd like to go shopping," Claire offered. "We have to take Stef with us, or he pouts."
Nana laughed at that. "That man has amazingly good taste, even if he is a little flashy sometimes."
"Sometimes?" Matt asked, cracking us up.
"So you've been in a home, in Virginia, diagnosed with dementia?" Gabriel asked her.
"Courtesy of my daughter. She did this to get control of my money," Nana said.
"Gabriel's a reporter, so be careful what you say to him," I told Nana, kind of joking, but kind of not.
"I won't write about what we talk about without your permission, Mrs. Garrett," Gabriel pledged. "I'm focused on the courtroom."
We got to the courthouse, and even though I was worried that there would be news cameras there, those fears turned out to be unfounded. That made sense. My mother certainly wouldn't want this part of the day in the papers. They put us into an anteroom, and we reviewed our various notes with Phillips and Sean. Just as we were getting ready to go in, Nana excused herself to go to the ladies room. Claire went with her, much to my relief.
We filed into the courtroom, and rose as the judge entered. After we listened to all the preliminaries, my mother's attorney began. "Your honor, we are here to request that you order Mrs. Eulalie Garrett be returned to Virginia with her daughter, who is her guardian. This weekend, after Thanksgiving, her grandson, Wade Danfield, kidnapped his grandmother and brought her out here to California. He claims that she was receiving inadequate care at her nursing home, but I think that if your honor will review the latest reports on Mr. Danfield's business dealings, you'll see that his motive was clearly to seize control of Mrs. Garrett, and by extension, her considerable wealth."
"What is Mrs. Garrett's estimated net worth?" the judge asked.
"Mrs. Elizabeth Danfield," he said, gesturing to my mother, "has diligently served as trustee of Mrs. Garrett's assets, as well as those of her late husband. Those trusts are currently worth in excess of $1,000,000,000." That figure certainly had an impact on the judge, and on the others in the courtroom.
"And where is Mrs. Garrett?" the judge asked.
The doors to the courtroom closed with a thud, and Nana walked forward confidently, doing a good job of hiding her limping stride, one she'd picked up from a lack of exercise. "I'm right here, your honor," she said confidently. I smiled, remembering how Nana liked to make an entrance. "I needed to freshen up a bit. I'm terribly sorry I'm late."
My eyes weren't on Nana, though, they were on my mother, and her attorneys, who looked as if they'd been gut-punched. They sat there, stunned, as Nana confidently strode to the front of the courtroom. The judge looked at them, and at us, and at Nana, clearly confused. She finally shook that off. "That's quite alright, Mrs. Garrett. Would you please have a seat? The bailiff will swear you in."
"Certainly, your honor," Nana said pleasantly. While she was being sworn in, my mother and her attorneys were furiously whispering to each other.
"Your honor, we'd like to request a brief recess," her lead attorney said.
The judge eyed him coldly. "We have just started this hearing. I will hear the evidence first, and interview Mrs. Garrett. Then, and only then, will I consider a recess."
"Yes, your honor," he relented.
"Mrs. Garrett, the purpose of this hearing is to determine whether you are competent; if you are able to handle your affairs. You are requesting that I terminate your daughter's guardianship over you and your interests. Is that correct?"
"That is correct, your honor," Nana said clearly.
"You spent over four years in a nursing home, diagnosed with dementia," the judge noted.
"I wasn't demented, your honor. I am not demented. I was simply drugged to keep me in a semi-comatose state. My daughter engineered this scheme so she could keep control of my money."
"Your honor, that makes no sense at all," Mother's attorney insisted. "Mrs. Danfield already had control of Mrs. Garrett's trusts at the time she was institutionalized."
"But I was dating a man, and she was worried that I'd give him all my money," Nana retorted. "I wouldn't have, by the way. I'm not that stupid."
The judge asked for documents regarding Nana's psychiatric evaluation, and her medical records. She asked the doctors to testify about Nana's medications, and there was considerable discussion about which drugs were used, and about the appropriateness of using those drugs.
The judge then called Nana up to the stand again, and asked her more questions. "Mrs. Garrett, can you explain how you came to be here, in California?"
"I can, your honor," Nana said politely. "It took me a long time, my mind was so mazy, to finally figure out that it was all those pills they were giving me that made me seem like a zombie. They make you take them; you can't stop them." Nana paused and wiped a tear from her eye. "I don't know how long I did it, but I'd just try to avoid taking as many as I could, and the fewer I took, the clearer my mind got. Finally, my mind was sufficiently clear that I was much better at not taking them. Right before Thanksgiving they caught me flushing the damn things down the toilet, and they would have had me completely drugged up again if they had their way. I knew my visit at Thanksgiving was my only chance to escape from that hell."
"I see," the judge said, and gave my mother a frightful look.
"I knew that if I could get to Wade, he'd help me. Of all of my grandchildren, he's always been the responsible one. My granddaughter, well, bless her heart, she has no soul. She's like her mother." My mother bristled at that. "And Beau is so young."
"What about Senator Danfield?" the judge asked.
"Jeff? Hah! He sticks his head in the sand and ignores what she does to the family," Nana said, gesturing at my mother. I cringed at that, and hoped Gabriel wouldn't hurt my father too badly with this article.
The judge looked at my mother and her attorneys. "I am having a conversation with Mrs. Garrett, who seems quite competent. I have in front of me reports by psychiatrists who attest to the same thing. Her physicians here indicate that, but for a drug regimen that is probably criminal, she is quite healthy. Explain to me why I should deny her request to regain control of her life."
"Mrs. Danfield has no objection to ending her guardianship over Mrs. Garrett," her attorney began.
"Excellent," the judge said.
"Your honor, Mrs. Danfield is concerned about Mrs. Garrett's ability to manage the substantial assets that are held in trust. She is concerned about the influence of her son on Mrs. Garrett, and that he could exert undue influence on her. Mr. Danfield was featured in the news just this morning, in a scheme he engineered to bilk innocent Idaho citizens out of millions of dollars."
"Your honor, Mr. Danfield's business dealings really don't involve Mrs. Garrett at all. She is quite capable of evaluating his character, and his motives," Phillips said.
"Your honor, my client would be more than happy to explain the details of this transaction Mrs. Danfield's attorneys are referring to," Sean said.
"I'm not sure that it's relevant to this case," the judge said, then sighed. I got the feeling that the judge was more curious than anything. "If Mr. Danfield is willing to take the stand, I am willing to listen."
I nodded and strode up to the stand and swore myself in. "Your honor, the land deal in Idaho was actually initiated by my mother. A man named Gordon Taft assembled a number of parcels of land, and was preparing to sell them as a package to the developer of a ski resort. He spent about $20 million to put the parcels together, and he had all of them assembled except one, which was held in my grandfather, Raleigh Garrett's, master trust. Once Mr. Taft had that piece of land, he was going to sell them for $50,000,000, and pocket a profit of about $25,000,000." I handed the judge copies of Sean's summated statements, and had to stop while they were labeled as exhibits.
"Go on, Mr. Danfield," the judge said when she was satisfied.
"The master trust was controlled at that time by my mother. She learned of this larger deal through family connections. Mr. Taft is the stepfather of a student here at Stanford named Carl Haupt, and a student at the University of Virginia named Jason Haupt. Carl Haupt was having a homosexual relationship with my partner, while Jason Haupt was involved with my sister, Mary Ellen." I saw Matt cringe as I said that. I hoped Gabriel wouldn't print that. Part of me actually enjoyed the thought of that, of Carl being outed. It would serve Carl right after all the crap he'd done. But I'd heard personal stories about the hell some of the guys in the LGBT club had gone through when they'd been outed, and I wouldn't do that on purpose. Unfortunately for Carl, it was relevant to this case, and I was under oath. "My mother used those connections to funnel information to and from Mr. Taft."
"You have proof of that?" one of her attorneys asked.
I shrugged. "Ask Carl and Jason Haupt. In any event, it's not the key part of the story. My mother distributed the property in question to my trust, with a plan to reclaim it later. She knew that I would be unwilling to sell that parcel to Mr. Haupt's stepfather, due to the problems Carl Haupt had created in my relationship with my partner, and with other friends of mine. When I refused, that forced Mr. Taft up against the wall, and he sold out to an investor group for $23 million. He made a couple of million bucks off the deal, but nothing compared to what it was worth. Then, as soon as the investor group got that land, my attorneys got a notice that the parcel that I owned was being recalled into the master trust."
"I thought your mother was behind this," the judge asked. "Who was in the investor group?"
"The investor group was composed of people to whom my mother owed favors, some of whom were campaign donors to my father. My father evidently had no knowledge of this, and as soon as I informed him about it, he terminated my mother's involvement in his campaign activities." I didn't think that would fully cover my father, but I thought it would help. "The investor group ultimately bought the parcel of land from me for about $20,000,000, and sold the whole lot to the developer."
"That's an interesting story, Mr. Danfield," my mother's attorney said snidely. "It certainly is convenient for you to paint your mother as evil incarnate with this fabricated tale, while you walk off with the profits."
"If you look at the documents in front of you, your honor, you will see that the story is not fabricated, and isn't a story at all. I've merely related the facts," I said coolly, addressing the judge instead of him. I was baiting him to ask me about the profits, wanting to drive that point home.
"Yet you still retain the money. How terribly convenient," he said sarcastically. Sean made to object to his tone, but I told him not to with simply a look.
"Actually, I don't. I didn't want the $20 million. They were ill-gotten gains, as far as I was concerned. At the same time, I certainly didn't think the investor group deserved the money. And Mr. Taft had exposed himself as a truly idiotic businessman, and the people he had bought the property from weren't exactly innocent victims. So I decided that the money should be donated to charity."
"You mean, now that the story has broken, and now that your whole plan was exposed, only now you have decided to donate that money to charity," he said. His expression was one of self-satisfaction, and I could tell that the others would have agreed with his inference, that I'd only done it as a convenience, to avoid the scandal.
"Actually, even if I had done that, there is no reason or law preventing me from profiting from that transaction. I hold no elected office, and I have no one to answer to but myself. I could have kept the money, and thumbed my nose at the press," I said to Mother's attorney. "But I do have to answer to myself, and as I said, I considered the gains to be ill-gotten. Your implication that I was doing this to squelch the story launched today is destroyed by the fact that I set up the charitable trust last month, and funded it with the properties I received in exchange for the parcel in Idaho."
"You set this trust up in October?" he asked. My mother's face went white, as she now realized the abyss she'd led us to, and the cliff she just jumped off.
"I did. I named it after my uncle, Roscoe Garrett. The trust requires that the money be used to fund charities in Idaho. I decided that the money was derived from that state, and should benefit those residents. I retained one property, a dilapidated hotel in Washington, DC, for a different charity venture." I nodded to Sean, who submitted a copy of the trust to the judge. Nana smiled at me, even as she wiped a tear away, remembering Roscoe.
"I am curious as to what this other charity venture is, Mr. Danfield," the judge asked me nicely. "You are under no obligation to tell me."
"That's quite alright, your honor," I said, smiling. "My extended family here has been involved in a mission for homeless gay teenagers in Los Angeles. I am in the process of rehabilitating that hotel in DC to serve the same purpose. That will also be named after my uncle."
"A noble purpose," the judge noted. "Gentlemen," she said to my mother's attorneys, "do you have any other reasons why I should not grant Mrs. Garrett's requests."
"No, your honor," her attorney said, and it was impossible not to note how glum he sounded.
"Mrs. Garrett, this court finds you to be competent. Any guardianship over you is hereby nullified. You are free to go, and to reclaim control of any assets you choose."
"Thank you, your honor," Nana said sweetly.
"I suspect there will be further investigations into your treatment," the judge said, and looked at my mother coldly. "In fact, I intend to forward these files on to the prosecuting attorneys in Virginia myself." She banged her gavel down, ending the hearing, and ending Nana's enslavement.
Copyright © 2013 Mark Arbour; All Rights Reserved.
Story Discussion Topic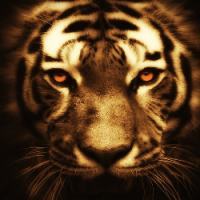 Open Club · 132 members · Last active
A fan club for Mark Arbour to chat about his stories
---
Chapter Comments