Paternity - 98. Chapter 98
December 31, 2000
Escorial, CA
Wade
Matt and I sat out on the patio relaxing, enjoying a brief moment of calm before we left to go to the airport. We were flying down to LA with Tiffany to go to some big party that Cody had invited us to. I love the social scene, and I love a good party, but at this point in time, I would have been happy to just stay here and have a quiet New Year's celebration.
Of course, I had to then mercilessly assault my own psyche, trying to discover why that was, why I longed to eschew things that I'd normally crave. Part of it was just wanting to be here with Riley and Nana. I wondered if fatherhood had released some weird genetic sequence in my brain that made me want to stay home and be with my family, instead of going out to a massive party. The other part was sheer fatigue. This had been a roller-coaster year for me. All things considered, it had been good. I had Riley; Matt and I were at a good place; and I was so fucking rich it was almost inconceivable. I'd also managed to further repair my relationship with my father so that, while it would never be normal, it was no longer painful. All things considered, I was at a good place with him. And the icing on the cake was that I'd been able to save Nana from nursing home hell, and I was old and wise enough to appreciate the awesome person that she was. On the other hand, I'd all but destroyed my relationship with my mother. I wasn't overly sad about that, but it bothered me, because I'd been so optimistic when she'd gone into treatment last year. I'd thought that she was a different person, a changed person, and I'd relaxed around her, allowing myself to see the mirage she painted as a reality. So with that land deal, and her treatment of Nana, all she'd really done was puncture my bubble, my Pollyanna view of her, and restored it to what it was a couple of years ago. It wasn't a sadness because I was surprised at who she turned out to be, it was a sadness that came from having my dream deflated.
As I took stock of my life, and reflected on how lucky I was, there was only one fly left in the ointment. Only one major annoyance to fix and I was determined to repair it before the new year started. As if it were serendipity, Robbie and Brad came strolling out onto the patio. "Good morning," Brad said cheerfully.
"Morning," Matt and I replied, almost in unison. Robbie didn't say anything; he just sat down opposite me and took a drink of his coffee. He was my big problem. He'd been giving me the cold shoulder since Christmas, not being obnoxiously rude, but just being completely standoffish. I'd tried a couple of times to talk to him, but he'd avoided me, making excuses that he had some urgent matter to attend to. Now he was doing this pouty thing, reminding me a little bit of JJ. He just sat there, being aloof, and destroying the good mood.
And that finally pissed me off. I wasn't going to put up with him coming in and casting a damper on things when I was around. I thought back to how he'd dealt with Will, and with Brad. Subtleties weren't going to work with Robbie. I was going to have to go at him. I smiled to myself when I thought about how much Matt was like him. I'd have to make Robbie mad, and then I'd be able to get through to him. Before I could do that, JP and Stef joined us.
"Good morning," Stef said in his cheerfully effervescent way. "And how are you all doing?"
Time to take the plunge. "Not well," I said coldly. That shocked everyone, and got me an odd look from JP.
"What's wrong?" Matt asked, really worried.
"I'm feeling really uncomfortable here, and very unwelcome," I said firmly, staring straight at Robbie.
"I have made it very clear to you that you should treat this house as your own," JP said, not in a scolding way, but in a way to draw me out.
"Yes you have, JP, and I appreciate that more than you know. But it seems that other family members don't agree with you." I said this evenly, without moving my eyes away from Robbie once. Robbie looked at me with his pouty expression, saw my firm stare, and then looked away. He looked back again, but I hadn't adjusted my posture at all. It was like I was drilling holes through him with my eyes. Everyone else sat down, and just looked at us, glancing back and forth between the two of us.
"As it is my house, I don't think you should worry about your place here, regardless of what others think," JP said smoothly, to try and overcome the silence.
"I guess I've just become so used to you and your excellent manners, that when I'm treated rudely it comes off just that much worse," I said, but still kept my eyes locked on Robbie. He was almost there. I'd almost prodded him enough to make him cut loose. I could sense that Matt was ready to jump in and raise hell over this, so I reached over and squeezed his thigh gently, a gesture no one else saw, to tell him to remain calm.
"What?" Robbie finally demanded, and looked squarely at me, with fire in his eyes. His neck muscles bulged, and his nose flared a bit, making him look really sexy.
"You keep giving me the cold shoulder. You're clearly pissed off at me, and every time I try to talk to you, you blow me off. I'm out here, having a nice morning, and you come out and put a damper on the whole thing. You're being a class-A buzz kill." I said this with real venom in my voice, something these people rarely heard. "I don't have a lot of time to relax and just enjoy the moment. I'm not going to let you ruin the time I do have."
Everyone looked shocked except Robbie. He got even more pissed off, and I could tell he wanted to yell at me, but he didn't. "You fucked my partner, and you want me to treat you like you're a fucking princess?"
"Actually, your partner fucked me," I said, "so I guess that does make me the princess." That got a snicker from Matt and Stef. JP looked annoyed, while Brad looked worried, and guilty.
"So if you don't like the way I treat you, maybe you shouldn't sleep with my partner," he snapped.
"Seems to me that you slept with other people too," I noted coldly.
"That's really none of your business," he said.
"I think it is. You're blaming me for sleeping with your partner, when you weren't doing any better. Why am I being held up to a higher standard?" I could sense that Stef was ready to intervene, while Brad and Matt weren't far behind, but they all glanced at JP, interestingly enough. His expression was glacial, the look that said he wasn't going to get involved, and no one else should either.
"That's rich, Wade. You sleep with my partner and then you give me crap for being pissed off at you. Hell, you never even apologized for doing it."
"When did you give me a chance to apologize?" I asked. "I've tried to talk to you since Christmas, and you just make up excuses to avoid me."
"Well, you've got your chance now," he said in a smarmy way as he folded his arms.
"Only I'm not sorry," I told him. "I'm not sorry at all. If I had the chance, I'd do it all over again."
"You would?" Matt asked me, a little upset himself.
"Absolutely," I told him. "I mean, I wouldn't sleep with Brad again now, but I wouldn't go back and change what happened."
"Sure you wouldn't," Brad said, joking, trying to ease the tension, but it didn't work.
Robbie uncrossed his arms and leaned forward in a menacing way. "You're sitting here basically telling me that you slept with my partner, and that if I don't like it, I can go fuck myself?"
"Pretty much," I said, and paused to let him stew about that. "I think that you got what you deserved. You were out fucking around with another guy, Brad was here and hurting, and it gave me a chance to fulfill a fantasy and help out a guy I really care about at the same time."
"So it's all my fault?" he asked, outraged. And I could almost feel that he had reached that tipping point, where he had gotten mad and let his outrage out, and now he would calm down and listen. I wanted to laugh at how easy he really was for me to read, since I was so used to dealing with Matt.
"Are you happy now? Did you work things out?" I asked him, only I modified my tone to ramp things down a bit.
He grimaced a bit as he thought about that, and then I watched his expression soften. "Yeah, I'm happy." Now he was there.
"I'm happy too, in case you were wondering," I said, but grinned to show him I was teasing him a bit. "The only thing that bothers me is you treating me like shit. So I want to get over this so we can both move into this new year with no crap hanging over our heads."
"This was a good thing for you?" Stef asked. Of course he'd want to know about the sex.
"Duh," Brad said, and this time he got an audible chuckle from Matt and Stef.
"Brad unlocked something in me that I didn't even know was there. It was almost like an obsession. But I found out that Matt can do the same thing, and because I love him and I'm totally into him, it's so much better." I looked at Brad. "No offense."
"None taken," he said, smiling at me. He'd felt guilty about what we'd done, as much because of how it had fucked me up as because of cheating on Robbie. I'd given him absolution.
"And what demon did he unlock in you?" Stef asked. I felt myself blushing, and looked to JP, who rolled his eyes in sympathy.
"Wade likes it when I take charge. We figured out that he likes it when I wrestle him to the ground, pin him, and fuck his brains out," Matt said. I gave him a dirty look, even as I got hard as a rock.
"I think I would like that too," Stef said, cracking all of us up.
"Didn't you already do that?" Brad asked, reminding Stef and JP that he'd slept with Matt before they knew he was their grandson.
"Perhaps it is that memory that makes it so much more exciting and real," Stef said, unfazed. JP, on the other hand, sat there and frowned, even as he blushed.
I turned back to Robbie. "So here's where I'm at. You and Brad are doing great, Matt and I are doing great, and I'm having the best sex of my life. Ever. So why do you want to be mad at me?"
I watched Robbie grapple with that, not with the logic, which he completely understood, but with the emotions, which he tried to reel in. I suspected that buried in there as well was the additional irritant of my close relationship with Will, and the fact that JJ and I didn't get along very well. I'd assumed that Robbie had absorbed JJ's general disdain for me. "I don't want to be mad at you," he finally admitted.
"Good," I said, winking at him. Then he gave me that adorable grin of his.
"I am very impressed," JP said to Robbie. "I don't think I've seen anyone except Brad work things out with you so effectively." Robbie frowned.
"I had a lot of practice," I said. "Matt works pretty much the same way." Matt rolled his eyes, but Robbie grinned again at this reminder that he and Matt had some similar traits.
Brad adjusted his posture and looked at me with a very serious expression. "I want to ask you something, as a favor."
"What?"
"You've done so well with Will, guiding him through a pretty tumultuous year. I really appreciate that."
"Will and I are tight," I said, to dismiss any gratitude he thought he owed me.
"I think that you could really help JJ out, but only if you want to, and feel comfortable doing that," he said. "You made the journey he has to make."
I felt myself floundering then, because I didn't feel comfortable doing that, but at the same time, these guys had done so much for me that I hated to refuse a request. And this request was for their son, and I knew what a big deal that was. JP must have recognized my emotional disarray, and jumped in to help me. "I don't think JJ is at a point to really respond to you yet, so this is something you have time to think about."
I nodded. JP had tried to give me an out, but that wasn't going to work for Brad, and it definitely wasn't going to work with Robbie. "I understand what you want me to do, and why you want me to do it, and I'll think about it. But here's the deal. I've never been very close to JJ, and he doesn't seem to like me all that much."
"I don't think that's true," Robbie said. That meant that JJ wasn't ripping me to pieces behind my back, at least not to him, and at least not all that much.
"To do what you ask, I have to trust him; I have to trust him completely. I have to risk not just my own life and reputation, but that of my father and my family." I paused to let them think about that. "On the one hand, you're asking me to reach out to him, and I want to help. On the other hand, you're asking me to forget all of my obligations to my family, and to my heritage, to take that risk."
"I understand where you're coming from," Brad said. "I hadn't really thought that through completely, from your point of view."
"What I can do is spend some time with him," I told them, although when I'd fit that into my schedule I had no idea. "If I get to the point where I can trust him, then I'll tell him my story. If I can't, I'll still try to be a positive force for him." And before I told JJ, I'd have to tell Will. There was a whole new twist. If I told JJ about my father molesting me and withheld that from Will, he'd be hurt. Really hurt.
"That's really all we can ask," Robbie said, getting it. "I appreciate you doing that much."
"We should probably get going," Matt said. We got up and started to say our goodbyes to this emotionally demonstrative bunch. I noticed that Brad pulled Robbie off to the side and said something to him that made him grin, and then he disappeared. I made my round with everyone and then got to Robbie.
"I'm sorry I was a dick to you," he said.
"Me too," I told him with a loving smile. Then he gave me one of his massive hugs. Sometimes they could feel suffocating, because he was so big and so, well, cuddly. This time, though, it was meaningful, and it felt good.
Brad came out and gave me a nice hug, but nothing too demonstrative, as if everyone would be worried that if it were any longer we'd run off and fuck. When he went to hug Matt, he gave him a small card and whispered something in his ear. These people and their secrets were sometimes a bit too Byzantine for me.
Tiffany came up and went through the same process, and finally we were able to get in the limo and escape from everyone. "You excited to get out of your cage?" I teased her.
She frowned at me. "We'll see if it was worth leaving or not."
"Dude, you handled that so well," Matt said to me as the limo started down the drive.
"Like I said, you two are alike in so many ways. I'm an expert at dealing with you, so he's not that hard."
"So did you fags leave all your drama behind, or is there more to come tonight?" Tiffany asked us with disdain.
"We brought our hag with us," Matt said to me, just to really piss Tiffany off. I couldn't stop laughing, mostly at her expression.
"Are you going to be alright, going back there?" I asked her after we were done laughing. She'd be going back to Malibu, to her old house, and presumably her old room.
She glared at me, and then seemed to get a new sense of resolve. "I think it will be good for me. I have to remember the good times, forget the bad times, and move on." That was such a healthy approach; I didn't really know what to say, so I said nothing. The flight down to LA was smooth, and the drive to their house was uneventful. We went up to the guest room in the other house, since JJ was occupying the one in the "men's house", as Will called it. We put our stuff down and Matt took my hand.
"Come on."
"What?" I asked.
"Just come on," he said. He led me down the stairs, through the connecting walkway and into the other house. Then we climbed the stairs to Brad and Robbie's room. I paused to note how nice it looked, and what a good job they'd done redecorating it. Matt walked up to the kinky sex room door, pulled out the card Brad had given him, and punched in the code. The lock clicked, and he opened the door.
"What are you doing?" I asked.
"Come on," he said, winking at me. I smiled and walked through the door with him, shutting it behind me. "Brad said we could use it while we're here this weekend."
"Are you sure?" I asked. That was pretty intimate. I mean, the first thing we saw when we opened the door was a picture of the two of them.
"Fuck yeah," he said. The first small room had a couch. I vaguely remembered it from when I'd been here to rescue Mr. Martin. "Strip," Matt ordered. I did what he said, and we both pulled our clothes off. I was a little nervous being here with him because it was Brad and Robbie's special room, but it was also pretty exciting.
Matt walked into the next room and started laughing. "Pretty cool, eh?" I asked. "I only got to walk through here once before."
"Dude, check this out," Matt said, and hopped into the sling, cracking me up. "We gotta get one of these."
"Right," I said, even as I blushed. He walked over to a cabinet and opened it up. I looked in it with him and saw all kinds of lube and oil. He pulled out a bottle of oil, opened it up, and sniffed it.
"Here," he said, pulling my hand out. "Put this on me." He poured some in my hand, then some into his hand, and we stood there, rubbing what seemed like baby oil all over our bodies. He made me turn around and I felt the oil running down my back, then down my crack, followed by his hands as he rubbed it in, then he turned around and made me do the same thing to him.
"Pretty messy," I observed dourly, making him laugh. "Now what?"
"Now, we wrestle," he said, and adopted a squatting pose. I barely had time to brace myself before he lunged at me. He knocked me down onto the padded floor, but I was together enough to keep some leverage. I pushed up with my right leg, trying to force him off of me. I managed to roll us over, but he maneuvered away from me. Then he grabbed me again, or tried to, but we were so slick from the oil it was hard to get a grip. It wasn't like some play wrestling match; we were too competitive for that. Instead, we were straining, working hard to win. Just when I thought I might have him pinned, he pivoted around and grabbed my legs, trying to spin me over onto my back. His groin was in my face, and as he spun me over onto my back, his legs tightened around my head, his thighs almost crushing my cheeks. His balls were jammed into my nose, so every breath I took caused me to inhale his sweet smell. I felt my dick rising as those pheromones fueled me, and then I felt his mouth as it absorbed my cock. "Give up?" he asked, pulling his mouth off my dick just long enough to utter those words.
"No," I said. He squeezed his thighs tighter, until it fucking hurt. "Fine," I finally said, pissed off that I lost. He spun around so he was on top of me, and his body was pinning me down.
He kissed me aggressively, forcing his tongue into my mouth even as his hard cock rubbed against mine. He pinned my arms back behind my head. "I'm gonna let you up and you're gonna get into that sling. You got it?" he growled.
I didn't have a choice; I had to do what he said, and even though I wanted to, it made it that much more erotic. I stood up and he grabbed my arm, pushing it up against my back, and pushed me toward the sling. "Fuck, that hurts," I bitched.
"Shut up and sit in the sling," he said authoritatively. I felt myself yielding to him, as if it was coming from my subconscious. He pushed me in the right direction, and as soon as I was in he grabbed one of my arms and locked it in the attached restraint.
"What the fuck?" I demanded. He grabbed the other arm, and I struggled, but with one already locked in, there was no way I'd be able to fight him off. I felt the clamp close around my other arm, and then I was helpless. He strapped my legs in too, and I stopped fighting after that.
"Yeah, now you're all mine," he said. He ran his hands across my chest, pinching my nipple. I moaned and felt my dick throb as he did that. He smiled and wandered off, leaving me there, bound up in the sling. If anything, that made the whole thing that much more erotic. He rummaged around in the cabinet, laughing as he did, and came back with two clamps. He put one on my right nipple, and it pinched the nipple so hard I almost screamed, but I held back. When he put the clamp on the other nipple, I actually did yelp.
"Fuckin' hurts," I mumbled.
"Don't be a pussy," he said. The pain ripped through my body, and then it faded, leaving me lying there in the sling. The resistance was gone. I was his. I felt his hand exploring my body, but I was almost in a daze now, as he lubed me up, working my ass open. He was being gentle now, which was a stark contrast to my tortured nipples, and even as he pushed his dick into me, he did it in a slow and loving way.
Waves of pleasure flowed through my body as he began to fuck me. He picked up his pace, going faster and faster, until he was really slamming into me. I was incoherent. Every time I tried to respond, to reach out and grab him, I found myself trapped. And every time I did that, I gave myself to him more fully. "I'm gonna cum!" he shouted. He pulled out and stood there stroking his cock while it erupted all over me. He blew and blew and blew, and only when he was done, and was standing there panting and smiling, did he turn his attention back to me. He used his cum as lube and started stroking my cock, even as he leaned in and kissed me.
"Ahhh!" I moaned, as I got closer. He slowed his pace, keeping me on edge and driving me crazy. He'd build me right up to the edge, and then back off. He did that four times, until I was crazed. "Please," I begged. "Make me cum." I couldn't believe those words came out of my mouth.
"Anything for you, baby," he said with his grin. He pulled one of the nipple clamps off and replaced it with his mouth. He chewed on it, making me squirm, then kissed it and sucked on it gently, while I exhaled with relief at having the pain gone. He did the same thing to my other nipple, and then started jacking me off with a mission to make me cum. I lay back and let my body respond; let him set the pace, until I felt myself pass that point of no return.
"Gonna cum!" I said, and then I screamed, literally screamed, as my load blew out of my cock like a rocket. I came for what seemed like forever, relishing the feeling of being with him, of giving myself to him.
When I was done, I started shaking, as if my body was trying to recover from the incredible ride it had just been on. He quickly released me, then held out his hand and pulled me up. I felt his arms wrap around me, and I responded, holding on to him like a python as I let my emotions and my body get back under control. "Wow," I said.
"You liked that?" he teased.
"You are the most amazing lover," I said. "You are incredible." He grinned and blushed.
"Let's clean up," he said. I made him help me clean up the mess we'd made in the room first, and then let him lead me into the shower. After that, we went back over to our room and took a nap. When we woke up, I made love to him, and for some reason, even though I was definitely not being submissive, the sex was just that much better. Somehow this big experiment had ratcheted up the intensity of our sex life, even when we weren't doing kinky shit.
It was 9:00 before we got to the party. "This is my boss's party," Cody told us as we drove up to the house. It looked like a really gaudy version of Escorial, only in miniature. I half-expected to see plastic flamingos on the lawn. "She's a little tacky."
"As long as she throws good parties," Matt said.
We got there and Cody dragged us over to this woman who reminded me of Joan Rivers. She was painfully disinterested in me until Cody whispered in her ear, no doubt telling her who my father was. After that, she was very pleasant. We drank like, well, college students, until none of us was sober. Tiffany was flirting with some hot young woman who I gathered was an actress, but I didn't know her name. Cody and Kevin met up with some of Cody's clients and vanished to do God knew what. And that left Matt and me, getting obliterated in the middle of this Hollywood party.
"Where did Cody and Kevin go?" I asked.
"Supposedly there are rooms upstairs where there's pretty much a constant orgy going on, and there's another room with all kinds of drugs. I'm guessing they're in one of those rooms."
"Cool," I said, even though that made me a little nervous. Did he want to go up there?
"We can go check them out if you want to," he said. I couldn't read him; I couldn't tell if he wanted to or not.
"I'm pretty wasted as it is," I said, indicating that drugs weren't something I was into. I mean, we'd smoked a joint in the garden, but that was no big deal. Weed at this party was no more of a taboo than alcohol.
"What about the orgy room?" he asked, smiling at me.
"I'm not seeing how anything there would even come close to this afternoon," I said, desperately hoping for a way out of the corner I was in.
"You liked that?" he asked me in his sultry voice, even as he leaned in and kissed my neck.
"I liked that," I said. "A lot."
"Me too," he said, even as he kept nuzzling my neck. I reached down to adjust my erection: he was driving me crazy. He giggled as I did that, the vibrations of his chuckles reverberating through my head. "Let's go back there and fuck around some more."
"Dude, it's only 10:30," I said. "We'll miss the fireworks."
"We can make our own," he said. Ten minutes later found us in the limo on our way back to Brad and Robbie's house.
---
January 1, 2001
Malibu, CA
Wade
"So what happened to you two last night?" Tiffany asked.
"We came back here to fuck," Matt said, as if it was no big deal. He looked over at me and winked, and I felt myself blushing and getting horny all over again. Damn, we'd had a good time. "How did you do?"
"Fine," she said abruptly.
"You got laid," I accused.
She was going to argue with me, but Matt and I were both staring at her, and she knew she couldn't bullshit us about this. "Yeah, but only twice," she said.
"That's awesome," I said. "So does that mean you're married now? Isn't that how you lesbians work?"
"Very funny," she said. "We're friends. At least I think we are."
"You're pretty slutty," Matt said, cracking me up. "I mean, you just meet this girl and you're all up in her vagina and shit."
"You're calling me slutty?" she asked him, and that made me laugh even harder. It was a pretty fun flight. We got back to Escorial and just had time to go down to our room and clean up a bit, check on Riley, and then get back to the dining room by 7:00.
Will came in shortly after I got there and sat next to me. "How was your party?" I asked.
"Dude, it was the bomb. Some dude came out by making out with me at midnight, Denver time."
"No shit?" That must have taken some courage.
"Yeah, but he was making out with some other dude an hour later. Pretty fast relationship." I laughed at that, since he didn't seem too upset about it.
"You're back!" Nana said as she came into the room and saw Matt and me. She gave us both big hugs. "I missed having you around last night."
"I'm sorry," I said, feeling guilty.
"It was fine, Wade. I can have fun without you and still miss you," she said.
Stef and JP came in after that, followed by Brad and Robbie. "So did you have fun?" Robbie asked.
"We had a lot of fun," Matt said, and leered at me, making me blush again.
"What he said," I responded. I waited until the laughter died down before I spoke again. "Thank you," I said to both Brad and Robbie.
"I'm glad you enjoyed it," Brad said. Dinner was a lot of fun after that. We were all relaxed, and really enjoying ourselves. Just before dessert, Matt stood up. At first I thought he was going to the bathroom, but when he kept standing there, I didn't really know what to think.
"There's something I want to say to Wade," he told our group, "and I'd like to say it in front of all of you." I just stared at him, wondering what he was going to tell me. There was a small part of me that worried he was going to dump me, but I pushed that thought aside. We were doing too well, and I knew that he loved me.
"You have the floor," JP said, pulling me out of my dazed introspection.
He pushed his chair back and knelt down next to me, and I had the good sense to turn sideways in my chair so I was facing him. "This has been a rough couple of months for us," he told me. "We've been through some pretty big ups and downs."
"More ups than downs," I said, smiling at him.
"Most definitely," he agreed, smiling back. "But there's been this weird thing that's been bothering me."
"What's wrong?" I heard myself ask, with uncharacteristic nervousness.
"Well, sometimes you call me your boyfriend, sometimes you call me an asshole, and sometimes you slip up and call me your partner." I was chuckling at him. "I thought I'd clear that up."
My eyes bulged when he said that. "And just how do you plan to do that?" I asked, being playful to hide how much he was freaking me out.
"I was thinking that we could be partners, and sort of formalize that," he said, looking into my eyes. I thought about what he was saying, and what he was asking me, but before I could respond, he pulled out a little box. "And I figured that if we were going to be partners, you'd need some sort of token to show it."
I felt my normal reserve failing as he opened the box and took out a ring, a simple gold band. "You got me a ring?" I asked, stunned.
"This day, one-one-one, this day I pledge to you, Wade Danfield, that I will spend the rest of my life with you," he said. His lavender eyes drilled into mine, and I was so shocked I just stared at him, almost speechless. He suddenly looked a little nervous, but that was only because I was sitting there like an idiot.
I stuck my hand out and he slid the ring on my left ring finger. My normal reserve was blown away, and I couldn't stop grinning like an idiot. The ring lodged up comfortably right next to my signet ring, as if it were meant to be there. "On this day, January 1, 2001, I pledge to you, Matt Carrswold, that I will spend the rest of my life with you." He handed me another box with a ring for him, so I took it out and put it on his finger.
Everyone had tears in their eyes, even JP. "A toast to Matt and Wade," JP said, lifting up his glass. Everyone else joined in.
"Dude, so does this mean you're married?" Will asked.
"No, it means we're partners," I told him.
"What's the difference?" he asked. I turned to Matt, but he seemed strangely stymied by the question.
But I knew what he was thinking, and I knew what he meant, so I jumped in to clarify things. "I think that being partners means that we'll always be together, but it also means that we've gotten to a good place, and that things will pretty much be just like they are. It's more of an acknowledgment of what we are to each other, than any big change.
"That's exactly what I meant," he said, giving me a huge grin.
"I love you," I told him. I said those words that I'd said so many times in the past, but I'd never meant them more, and he got that.
"I love you too," he said, just as sincerely.
Copyright © 2013 Mark Arbour; All Rights Reserved.
41

4
Story Discussion Topic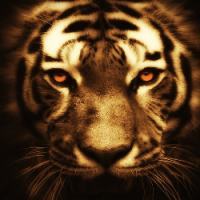 Open Club · 132 members · Last active
A fan club for Mark Arbour to chat about his stories
---
Chapter Comments