Paternity - 21. Chapter 21
October 3, 2000
Stanford University
Palo Alto, CA
Wade
I sat in my psychology class, getting myself organized while waiting for the professor to get there and start things up. This was one of those classes that I had to take but that I'd put off, so most of the students in here were freshmen. They were a little intimidated by me, and tended to stay in their own little groups. That would change as the quarter wore on, but for right now, I was all by myself, and I was just fine with that, with one possible exception.
There was a guy in the class who looked a little older than the norm, and I'd pegged him as a sophomore, or maybe a junior like me. He was cute, really cute, and I'd caught him looking at me. At first, I just figured he was checking out people in the class, but the way he reacted when I caught him looking made me re-think that. He'd gotten nervous, and refocused on his notes in front of him. After that, I'd just study him from the corner of my eye, and he'd spent a lot of time looking my way. He wasn't here yet, which wasn't unusual: he always got here just before the class started. I had concluded that he must have a class across campus, because he seemed a little winded when he arrived.
The professor strolled in, looking mildly frazzled, and headed to the lectern. He was a really interesting lecturer, and I usually enjoyed his class, but he was pretty annoyed with people who got there late. I foresaw problems with him and brown-headed guy. When he'd arrived at our last class, he had to take a seat in the front. The professor had glared at him the entire time he was walking to the desk and sitting down. I looked at my watch, worried about someone I didn't even know, when the professor moved purposely in front of the class. He did the equivalent of clearing his throat to get our attention when brown-headed guy burst into class. Brown-headed guy didn't really make a scene, it was just that everyone else was there and we were just about to get started, so it seemed like a bigger deal than it was.
The professor looked annoyed, and brown-headed guy looked mildly panicked, but I had a plan to save the guy. I'd draped my jacket over the chair next to mine, which was right next to the door. I removed it with a grin and motioned him to it. He smiled back and sat down next to me. The professor, mollified by the speed with which he'd taken his seat, began to chat about what we'd read.
"Thanks, dude," he whispered to me.
"No worries," I said simply, and began jotting down notes. I looked sideways, taking surreptitious looks at this guy. He was a little shorter than me, about 5'11", with dark brown hair that was clipped short and combed forward. He had nice features, with a really strong nose and chin, but his most compelling facial feature was his dimples. He had really cute, pronounced dimples in each cheek that seemed to sink into his face when he smiled. Of course I'd noticed his body, which seemed pretty sleek. He was obviously in shape, and I'd heard him mention something to one of the other students about 'the team', so he must play a sport. I was thinking it was track, based on his body shape, but I didn't really know.
I noticed that his notes were really disorganized, and pretty strange. He kept trying to draw diagrams, but this professor liked to talk, not write, so there weren't very many visual aids. I decided that he must be a visual learner, which would make this class a living hell. No wonder he looked so frustrated. Still, it was interesting stuff, interesting enough to keep my attention, and probably challenging enough to keep his. The professor talked until the very end; this guy would never let us out early. He reminded us about our quiz on Thursday, which was our cue that the class had ended.
"Dude, thanks for saving me a seat," he said, flashing those dimples at me.
"I thought he was going to crucify you last time. This was my charitable act for the day," I joked.
"Josh Eaton," he said, introducing himself.
"Wade Danfield," I reciprocated. We shook hands, and I was relieved that he had a firm handshake.
"Why does your name sound familiar to me?"
"Duh. I'm the hottest guy around," I joked.
"No," he teased, shaking his head. "That's not it."
Before I could respond, my phone rang. It was Sean. "I have to take this."
"See you on Thursday," he said, and then walked away, giving me a great view of his cute little ass. I pushed my disappointment aside at having my conversation with him truncated and focused my mind on the business at hand.
"Hey," I said as I answered the phone.
"Hey. Just to make sure there weren't any problems, we had someone file the change with Blaine County first thing this morning." I'd gotten the forms signed and faxed back to him.
"If this plays out like I think it will, I'll have some company this weekend," I joked.
"You figure out your weekend plans yet?"
"Yeah. We'll be in LA on Friday and Saturday, and then Matt and I are coming up to the City on Sunday." I pulled out my organizer and made a note to book a nice hotel room for us.
"Oh."
"I was planning to do dinner with you on Sunday. You can still do that, right?"
"The three of us?" he asked.
"Is that a problem?" I was trying to be sensitive about his needs, but Matt was involved in this, and I'd been really candid with him about where we were.
"Not at all," he lied.
I changed tacks. "Matt's a little nervous about this, but I think he'll really like you once he gets a chance to get to know you."
"Who wouldn't like me?" he joked.
"My mother, once she figures out we spiked her land deal in Idaho."
"Good point. You think she's the one behind this?" I'd thought about this all last night, taking a very scientific approach. I'd laid out all the pieces of data, and then hypothesized the connections. It was a devious and masterful plan, the kind that only someone like her was capable of.
"I'm sure of it," I said. "Keep me posted."
"I'll let you know if I hear anything," he said, and hung up the phone.
Practice was so much better today. We actually got to scrimmage, which was always fun, and the whole environment was more upbeat now that Haupt was officially gone. Even the coach seemed to be in a better mood; he only said 'fuck' in every other sentence.
We were in the locker room getting dressed when Klip started talking about Carl. He was over with us upperclassmen since he'd been the star of the game last weekend. "Haupt was drunk last night and rambling on about all this shit."
"Oh yeah? What did he say?"
Klip actually pulled out a notebook. "I jotted it down for you."
"Really? That's pretty organized of you."
"Yeah, but I'm not an OCD nutcase like you," he shot back.
"It's CDO," I corrected. "The letters should be in alphabetical order."
He laughed at me, and then launched into his notes. "He said that the way the deal was supposed to go down, assuming that you weren't a complete fucking asshole, is that they'd buy your piece of land for $5 million, add it to the stuff they owned, which was worth about $20 million, and then sell the whole package, completely rezoned and ready to go, for about $50 million."
"Double their money? That's a sweet return," I observed. No wonder Carl's step-dad had gone all-in on this deal.
"No shit," Klip agreed. "Then your land kept getting more expensive. He said the last offer went in at $7 million."
"That's right." It was validating that the numbers Klip got from Carl corroborated my own. I pondered for a minute what morons they'd been for low-balling me on that property. If they'd have bid $7 million or $8 million on the front end, the management company would have jumped at the deal and the trust would have sold it, and they'd still be looking to pocket a profit of over $20 million. Then I reminded myself that wasn't the way this was supposed to play out.
"And when you wouldn't sell, the whole thing started to fall apart. He had financing costs to carry, and taxes to pay, according to Carl. So evidently there's some group that reached a deal to buy his step-dad out for $23 million, which will get him out of the deal with a gross profit of $3 million."
"That's not bad, but certainly not what he was angling for," I said.
"Yeah, and he's got to pay their expenses with that $3 million, and share it with his partners. So he's not exactly broke, but he's not real happy either."
"When's the deal close?"
"Supposed to close today," Klip said. "That's why Carl's all excited. Figures his step-dad will be flush, and will send him some extra cash to blow."
"Thanks for the info," I told him. "You were very thorough."
"It's the least I can do. When you're doing favors for me, you're very thorough too," he said with a leer. I cracked up at that.
"Hey, Shannon hangs out with the artsy people, doesn't she?"
"Yeah. They're stoned most of the time."
"Dude, so am I. Big deal." He laughed. "Tell her I need to hire a sculptor."
"For what? You want a guy who just does dicks?"
"Dipshit. I need someone to make a life-size sculpture of a couple. Two humans."
"Are they fucking?" he joked.
"Not that kind of sculpture, asshole."
"I'll ask her."
"Tell her if it's good, and fast, there's good money involved."
"Those hippie freaks don't give a shit about money, you capitalist pig," he joked. I finished getting ready then rode back to Escorial with Matt. He was pretty pumped up since the team was looking more solid and motivated. I didn't tell him that while that was nice, it probably wasn't going to save us from annihilation this weekend. UCLA had the best team in our division.
---
October 4, 2000
Escorial, CA
Wade
The nursery was crowded this afternoon. Isidore was down here visiting Riley and Maddy. JP had said she liked babies, and I'd kind of thought he was exaggerating when he said it, but she spent an awful lot of time with them. Not only that, she was really good with them. She could pick up Riley when he was pissed off and screaming and have him calmed down in no time at all. She was pretty impressive.
"Good afternoon, Wade," she said to me politely.
"Good afternoon to you," I said, throwing all my charm at her and getting a smile for my efforts. I picked up Riley. "How you doin', Riley-boy?" He settled happily in my arms.
"As we are having an early dinner tonight, I must go and get ready," she said. "This is quite exciting for Escorial." We had our first meeting of the GLBT club, and since it started at 7:30, we needed to eat dinner earlier than usual so we could get to campus in time.
"JP will be grumpy if his digestive system gets thrown off track," I joked, making us both laugh. She left me alone with Riley, but only for a bit. Tiffany came in and gave me a dirty look. "What's wrong?"
"Nothing new, same old shit," she groused. "I'm here, stuck in my cage."
"Not tonight."
"Oh?"
"You're coming with us. We're going to a meeting."
"Just what I want to do," she said sarcastically.
"You want to come to this one. There will be hot girls there." She looked at me funny. "It's the first meeting of the GLBT club."
"Hot lesbian college girls?" she asked. I nodded. "Too young for me."
"Right. And when you were that age, you wouldn't have gone for someone like you?"
"You trying to find me a new woman so I'll stay up here?"
"I'm trying to get you laid so you aren't such a bitch," I replied. That actually made her smile.
"I'll get ready."
"Wear something that shows off your udders," I joked, and then had to duck to avoid her as she tried to slap me.
I left Riley with the nurses and was on my way to change clothes for dinner and the meeting when my phone rang. It was Sean, and he was calling with the news I'd been expecting. "We got a demand letter from the master trust, requiring that we return the plot of land in Idaho."
I laughed. "Since the other deal closed yesterday, they're right on time. What did you do?"
"Sent them a letter informing them that the plot of land in question was no longer part of that trust, and thus wasn't subject to recall. It went out about half an hour ago. I figured I'd give you a head's up."
I gave him the lowdown on my conversation with Klip, and then hung up. Dinner was a pretty upbeat affair. I guess changing up the routine got everyone kind of excited.
"I understand you will be joining us in LA this weekend, Wade," Stef said as he looked at me with his 'fuck me' expression.
"That's the plan."
"We will celebrate Brad's birthday on Friday," he said officiously. I'd already called Brad earlier to wish him a happy birthday.
"That sounds like fun," I said. "We may have more company than that."
"Indeed?" JP asked.
"I'm expecting a visit from my mother."
"Did she call you?" Matt asked.
"Not yet, but she will."
"You will enlighten us?" Stef asked.
"I think I figured out this whole deal with Carl Haupt."
"What do you mean?" Matt asked. I hadn't talked to him about it; I'd just mulled it over in my mind until I figured it out. That last bit of information, the demand letter from the trust, pretty much confirmed it in my mind.
"Here's what I think happened. The plan was to move that plot of land into my trust and get me so pissed off at Carl that I wouldn't sell it to his step-dad. That was easy enough to do with Mary Ellen feeding Jason info about me, and then having him pass that on to Carl. They played our emotions, messed with our lives, just so I'd refuse to sell that piece of land." I was normally good at not showing my emotions, but I couldn't hide how pissed off I was about that. My mother would pay for that one. I had a plan to embarrass the crap out of her, and that would be my payback.
"So this is all Mary Ellen's doing?" Matt was really angry now, getting that our relationship, and our happiness, had just been used as a pawn in some business deal.
"No, I think that Mary Ellen was just a drone in this thing too. I'm sure that she was getting some sort of reward for her efforts, but she's not equipped to see the big picture. My mother is most likely the mastermind."
"Your fucking mother set us up?" Matt demanded loudly, and then looked down sheepishly, remembering that he wasn't supposed to yell or use profanities at the dinner table. Everyone there was as outraged as he was, though, so it passed without comment.
"I think so. She really is the only person who could put this together."
"Why do you say that?" JP asked.
"She's like a spider with a huge web. When she feels a victim hit on one part, she's got a really uncanny ability to tie all the other players together. This is just one of those cases. She's got the two Haupt brothers linked up in one way or another with her kids, and their step-dad has a profitable project in the works while we own a piece of land that's the big stumbling block for him to complete it."
"I do not remember her being this vicious when she was drunk," Stef said. "Perhaps we should coax her off the wagon?" I chuckled at that. Stef was always good for some comic relief in a tense situation.
"I'm not sure that would make much difference. She's only a pain in the ass now because I have a lot of money, money she used to control, and because she's not distracted by Alexandra Carmichael."
"I can't believe she did that to us. What if we would have broken up over that? Wouldn't that have been bad for the re-election?" Matt asked.
"She must have figured we were stronger than that, and there wasn't much of a risk," I told him. He digested that perverse compliment.
"So what happens next?" Tiffany asked.
"An investment group moved in and bought out Carl's step-dad for a small profit, about $3 million. That happened yesterday afternoon. Sean found out there's a clause in the master trust dissolution agreement that gives them 30 days to pull property back from my trust and exchange it for something of similar value. Evidently that clause is activated when the trustee changes, so when I took over, that limited her time to get this done. We anticipated they'd do that, so yesterday morning, I had my piece of land in Idaho distributed from my trust into my own name, individually."
"So you were expecting that they would notify you that they were reclaiming that piece of property," Stef observed.
I smiled. "Exactly. Today we got a demand notice that they were recalling that Idaho property back into the master trust. My attorneys informed them that it was no longer part of my trust, and thus not subject to their notice."
JP chuckled. "So your mother will find that just as she has gotten everything aligned, the same plot of land that stymied Carl's step-dad is out of her reach as well."
"It's not out of her reach. She can still buy it. For a price," I said with an evil look. "This is going to cost her dearly."
"One thing puzzles me," JP began.
"I can't believe she did this!" Matt interrupted, outraged.
"What puzzles you?" I asked JP, sidelining Matt. Sometimes he was just a little bit too much like Robbie.
"You only recently got control of your trust. Riley was only born on September 14, yet it sounds like this plan was in motion at least as early as the beginning of September. How could she have anticipated that you'd have a son and take control of the trust?"
"That puzzled me as well," I said, mimicking his professorial style, "until I noticed when that property in the master trust was distributed. It was earlier in the year, and I'm betting that it was probably about the same time that Mary Ellen started dating Jason. He probably shot his mouth off as much as Carl did. The reason that was given for this big allocation of property was for taxes, but my accountants don't really see any benefit there."
"But she still had control of those assets," Matt said, getting his mind back on the problem, and not on the bitch that my mother was.
"I don't think that she was planning for me to get control of the trust, but I think that she was planning for me to find out that the land in Idaho was in my trust. Then I could lean on her, as the trustee, not to sell out, and she would be doing me a favor by refusing to sell. So in the end, I'd owe her for depriving Carl's family of this windfall." It was as masterful as it was devious.
"I don't get it. Why would she do this? She's got more money than she'll ever need," Matt observed. "I mean, I'm all about making a buck, but to mess with the lives of people you love to do it, well, that's a little twisted."
"It's very twisted," I agreed, "but she's not in this deal. She won't make a dime off of it."
JP eyed me carefully. "So who's the investment group?"
"That was probably the hardest wall to break through, but Sean pulled off a coup there. He faxed me a list of the names of the investors. It is remarkably similar to the names of people who have donated large sums of money to my father's campaign."
"So this was their reward, their payback," JP mused.
"So it would seem. So it's not about money, it's about power, and about winning this election."
"So we get screwed over, Carl and his family get screwed over, all so they can repay some campaign contributors who have probably never even been to Idaho," Matt groused.
"We're not important in the greater scheme of things. She'll mentally justify it by telling herself that she'll make it up to me in the future, but I doubt I'd see any sign of that. As for Carl and his step-dad, she'd just see them as pawns, not really worth worrying about." We all just shook our heads at what a mercenary my mother was, even though she certainly wasn't the only one who operated like that.
"It seems like this would be a lot easier if she just used her own cash to contribute to the campaign," Tiffany observed naively.
"But then it would look like they were buying the election. This way, it looks like my father is being returned to the senate by a broad group of selfless citizens," I said, trying not to sneer.
"Alright, I got all that, but what about Mary Ellen. She was using Mary Ellen as a tool. They're working together?" Matt asked.
"That's a bit scary, I agree." That was a big problem. It was like having the Emperor and Darth Vader together, both working for the dark side.
"Yet now she is in that same situation again, with you holding this piece of land and blocking her. Why didn't she leave that in the master trust in the first place?" Matt wondered aloud.
"Because then it would look like she was the one manipulating things so Carl's step-dad got screwed. By engineering it so I'm the obstacle, her hands are clean. She manipulated the situation so other people did her dirty work."
"Maybe they will realize that you are not an easy target and move on to lower hanging fruit," JP said.
"I'm hoping, but I'm not optimistic." I couldn't see either one of them giving up a chance to cause me problems.
"We sure have some lovely in-laws," Tiffany observed to Matt, and that made us all laugh. I think she was finally getting what I was trying to tell her about my mother: she was a dangerous woman to piss off. We finished dinner and got ready for the GLBT meeting.
Matt, Tiffany, and I rode to the meeting together, while Stef and JP followed along in their own car. Matt was still seething, furious at my mother. I was tempted to pull him aside and fuck him, just to let him work off some of his steam, but there wasn't time for that. "Just let it go," I finally said.
"Dude, all this shit, where we're at, this is all her fucking fault!"
"Really?" I asked.
"Duh," he answered, being a smart-ass.
"I don't think she figured that Carl would cause as big of a problem with us as he did," I said. "You pointed out yourself that it would be damaging to the campaign if the happy gay couple broke up. That couldn't have been her plan."
"Yeah, but it almost did break us up."
"Yeah, it did cause us problems," I said, "but I don't think we were at the break-up point."
"That's not the issue," he said defiantly.
"She set this up to piss me off, not to ruin our relationship. That it got to that point is our fault, not hers." He looked over at me briefly, giving me an expression of disbelief.
"You're defending her now?"
"God, you are so dense," Tiffany said. "What he's saying is that if you two weren't so fucked up in the first place, she wouldn't have been able to cause you these problems."
"Actually, I was implying that Matt was the fucked up one, not me," I joked. He gave me a wry sideways look, but I saw his eyes, and knew that he was getting this.
"Whatever," he said, ending the topic.
"We have more important things to do tonight," I announced.
"What is more important than this?" Matt asked, still in a slightly bitchy mood.
"We have to get Tiffany laid."
"If you two assholes embarrass me, I will sneak into your room and castrate you while you sleep," she threatened.
"If we can't find her a hot girl, we can still get her laid," Matt said, winking at me.
"You wish," she said.
"I do," I chimed in. Sex with her was a blast. I don't think she was ready to go there with us, but I think she appreciated the attention we gave her.
We parked and walked to the building. Matt and Tiffany were babbling on, while I was more focused on what was going on outside. I saw a guy hanging out off to the side, where he could watch people come and go, but wouldn't be real noticeable. "You guys go on in. I'll meet you there in a bit."
"Fine," Matt said. "Let's go find you a hot lesbian." She smacked him, and they walked into the building, laughing. I wandered off to the side, where no one could see me, and watched the shape of the guy in the shadows. I gradually worked my way over to where he was standing, but he was so intent on seeing who was going inside, he hadn't noticed me.
"Hey," I said, scaring the shit out of him.
"Fuck!" he said, and almost jumped a foot into the air. "You fucking scared the shit out of me." I'd already figured that out. "What the fuck are you doing, sneaking up on me like that?"
Then I recognized him. There in front of me was Josh Eaton, my hot friend from Psych. "Hey Josh. Sorry about that."
"Dude," he said, still panting as he tried to calm himself down. "Don't do that."
"So what are you doing, lurking around out here?"
"Just studying. Came out here to make a phone call," he said.
"Where's your phone?" I asked playfully. He looked at me, totally busted, since he didn't have it with him. Even in the dim light, I could see him struggling with this, with trying to dream up another excuse.
"I was just curious about who went to these meetings," he said, finally caving.
"Come on in and find out."
"I, uh, I'm not sure I want to be seen in there." He got really flustered. "I'm sorry. I'm not trying to insult you or anything."
"Dude, you're not insulting me. You don't have to be gay to go to the meetings."
"Yeah, but everyone will think I am if I go in there."
"Are you?"
"No!" he said emphatically, and then looked like he wanted to run away.
"Dude, chill out. I'm not going to tell anyone even if you are, and I'm not going to tell anyone you were hanging out here. That's not how it works."
"Thanks," he said softly.
"You study for that quiz tomorrow?"
"Not much."
"I've got a meeting to do here. You want to do that afterward?"
"Alright," he said, shooting me that smile with those dimples.
"So what are you going to do between now and when I'm done? Hang out here in the shadows?"
"No," he said, all pissed off.
"You ever meet Stefan Schluter?"
"Dude, isn't he one of the richest men in the world?"
"Yep, and he should be here any minute now. Why don't you come in and I'll introduce you. You can hang out with him, and if anyone gives you shit, you can say you were trying to talk your way into an internship with him."
"Wonder what I'd have to do for that?" he joked.
"I wonder if you'd like it," I teased. He shook his head and followed me in, although it would be hard to imagine a guy more nervous than him. Matt was over with a group of guys, flirting shamelessly, while Tiffany had managed to link up with Patricia Forrest, the VP of the club. She was my right hand, and did a great job of organizing events. I was wondering what to do with Josh when JP and Stef breezed into the room. Stef was mobbed, but JP managed to avoid the group and headed over to me.
"We made it," he said to me. "It took a little longer because a wardrobe change was required." He looked over at Stef meaningfully, and I chuckled.
"I don't know if you remember me, Professor Crampton," Josh said, holding out his hand. "Josh Eaton. I'm in your world history class."
"I hadn't remembered your name," JP said honestly, "but I remember your face. It's good to see you here." That made Josh nervous, and JP gave him a knowing smile.
"Josh is in my psych class. We're going to study later, and like the idiot that he is, he forgot his phone," I said, giving him shit. He just rolled his eyes at me. "I figured he could hang out here until I was done. He wanted to meet Stef."
"Well, you can sit next to him if you don't mind his wandering hands," JP joked. He saw Josh's shocked expression and laughed. "I'm just kidding."
I left Josh in JP's capable hands and went over to socialize, stopping to see Stef first. "So who is that adorable man you were talking to?"
"He's in my psych class. He's nervous about being seen here, so I told him that he could show up and meet you, and that would be his cover. You're his beard for the night."
He laughed. "I will try to make sure he enjoys himself."
"I'll bet." I went up to the front of the room and called the meeting to order, and spent the next hour working with the group to outline our goals for the year. Josh didn't take his eyes off me for a minute.
Copyright © 2013 Mark Arbour; All Rights Reserved.
35

1
Story Discussion Topic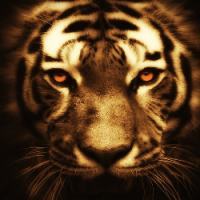 Open Club · 132 members · Last active
A fan club for Mark Arbour to chat about his stories
---
Chapter Comments