Paternity - 4. Chapter 4
September 19, 2000
Malibu, CA
Will
I pulled open the front door of the SUV. "Get the fuck out of my seat!"
"I can sit here if I want to," JJ said defiantly.
"You want to sit in the front seat; you get Michael to drive you. You're in my car, you sit in the back."
"Yeah, like it says 'Will' on the doors. It's not your car, asshole," he said.
"In about a minute, I'm gonna beat the living shit out of you. Now fucking move!" I was screaming by the time I finished the sentence. Pat looked at me from the driver's seat, worried that I'd do it, and I just might. I was so pissed off at JJ, I could barely stand to look at him, much less be in the same vehicle with him.
"Asshole," he repeated, but quietly, as he moved to the back seat. I got in front and put the seat all the way back, just to take up most of his legroom back there and to further piss him off. Last night, while we were trying to figure out what the fuck was wrong with my mother, he'd implied that I didn't love her. That set me free. I didn't usually agree with her, and the way she was acting now was just crazy, but I loved her. That wasn't even something I questioned, or that I'd allow anyone else to question. If Dad and Pop hadn't been in the room, I'd have jacked him in the face.
We drove along quietly for a while until he broke the silence, trying yet again to piss me off. "So who are you going on the retreat with?"
He wasn't making idle conversation; he was trying to taunt me, which made me suspicious. "Probably Jason."
"He's going with Max Goldberg," JJ said, his smarmy expression telling me that he was hoping he'd caught me off guard. But I'd been getting shit from everyone about being all uptight, so I was turning over a new leaf. I was going to go back to being my kicked back, relaxed self.
"Whatever," I said. "I'll pick someone else." I made it sound like I could choose anyone I wanted to, which was really arrogant on my part, but I needed to not talk to JJ so I could think about this.
Fucking Jason. How like him. I thought back to our conversations about this big retreat, and he'd just shined me on. He'd never said he wasn't going with me, and I'd never asked him. I'd just sort of assumed we'd be together, and he'd let me go on believing it. He was totally unreliable, and such a pussy too. He'd go with someone else, but he'd avoid telling me about it, so that he didn't have to piss me off. He was probably hoping to go with me wherever we went on my birthday trip, and didn't want to fuck that up. I seethed as I realized that because he was too testicularly challenged to tell me he was going with someone else, I didn't have a partner, so I'd end up looking like a total loser. The only way to survive this was to pretend that I didn't give a shit.
Maybe I could get out of going on this stupid-ass retreat. We were scheduled to leave on October 9th, and had to get to school at the crack of dawn. They'd bus us to Arizona, and we'd spend the rest of the week floating down the Colorado River. Everyone was talking about it. Everyone had been talking about it since school started, making plans, and figuring out who they were going to go with.
What an idiot I'd been. I'd just assumed that Jason and I would go together. I mean, he was like my best friend at school. I thought about some of the other guys in my life, and realized that we really weren't all that close. I guess in reality we were just surf buddies. But that didn't let him off the hook. We'd been talking about this just like everyone else, and the implication was that we were going together. All he had to do was say that he couldn't or wouldn't go with me.
I kind of sat back a bit as I thought about the other possibility. Maybe he didn't want to go with me because I was gay? That may make finding a partner a whole lot more challenging. We had to share a tent for five days. That's a lot of time to spend with a guy if you were afraid he would suck your dick.
"Who are you going with?" I asked JJ, just to make idle conversation.
"I'm going with Alistair," he said smugly. I was so tempted to try and coax Alistair into going with me instead, but that was too evil, even for me. No, I'd find someone else to go with me.
"Is it alright if Michael picks you up today?" Pat asked me as we drove up to the school.
"If he does, you have to sit in the back," JJ said.
"Not if I kick your ass and send you to the fucking hospital," I yelled at him, then turned back to Pat and answered in normal tone. "I'm supposed to do my work at the Mission today."
"Oh shit. I forgot about that," Pat said. He wasn't the smartest guy around, but he was usually pretty organized. It wasn't like him to forget something like that. "I'll pick you up. Maybe tomorrow Michael can sub for me."
"Sounds good, as long as that doesn't mess up your plans," I said, more of a question, trying to figure out what he was doing.
"No, that's fine." He dropped us off and I headed into the school, leaving JJ in the dust.
I walked into English and sat in the back where I always sat. I was early, so I got all organized and thought about all the shit I had to do, or at least that's what I tried to do. Instead, I spent my time freaking out over all the shit my family had been giving me. They'd told me I was a selfish little shit that didn't think of anyone else but me. They told me I was all uptight, and turning into a spaz. And worst of all, Darius had slammed me to the floor in front of all of them, telling me I was pathetic, and that I had no game.
My first reaction was to just say fuck all of them. I mean, what the fuck did any of them know about being a teenager. Well, Darius did, but he was in a league of his own. But slowly I'd allowed myself to think about what they said, letting it in bit by bit. If I'd tried to grapple with things like they wanted me to, in a torrent, I wouldn't have any self-esteem left at all. At least this way, I was able to salvage some shred of my self-respect.
Was I really that pathetic? Was I just this guy who went around begging guys to like me, and to fuck me? God, that was pathetic. No way was I doing that. I'd spent a night with Tony before he'd bailed to go back to Paly, and we'd fucked again. That had been magical, but was it worth sacrificing me, my self-respect, for a quick roll in bed? I thought back to the encounter, and with him, it may just be worth it. No, I was going to have to be a lot more controlled, and a lot more relaxed about this, or no one was going to like me. Worse yet, I wouldn't like myself.
I still thought everyone was pretty vicious with me. Robbie had saved me the first time. Shit, it had been my birthday and my dad and Stef had just piled on me. I was still pissed off at both of them, and I made sure they both knew it. They just unloaded on me, and didn't even try to be nice about it. And they did it on my fucking birthday. Then Darius had jumped on me this weekend, and they'd all climbed on the bandwagon again, ripping me apart. I predicted a whole lot of discomfort for them in the future. I didn't give a shit if they were right or not. They were supposed to be on my side, to back me up. Instead, they shredded me.
Then I thought about the cool present they'd given me for my birthday. Damn, my room was the bomb! From the heated gray slate tiles to the elevator up to my bed, it was just amazing. That had taken a lot of thought and planning, not to mention money. I guess that kind of made up for them treating me like total shit. Maybe I'd just call it even and move on. Or not, I thought with an evil grin.
I was distracted when Ryan Grafton walked in. He glanced back and saw me and gave me his typical dirty look. I smiled back at him in a condescending way. My family may be able to bust my balls, but idiots like him weren't going to get to me.
He sat down and pulled out his homework. "You were absent. Missed some assignments. Sucks for you."
I pulled them out and laid them on top of my folder. "Nope, I got them done." I'd had to read and do the homework, but it was easy enough, at least at this point. "It's probably a real struggle for you, though."
"Fuck you." That was his standard response to me. Personally, I liked it, because then I knew I'd pissed him off.
"Where's your friend?" I asked. He and Mike Crawford were usually inseparable.
"He's gone," he said dismissively, as if that would end the conversation.
"Where did he go?"
"What the fuck do you care?"
"Dude, I care. Really," I said, so sarcastically it was apparent that I couldn't give a shit less.
"He went back to Westwood High," he said.
"He was pretty stupid."
"That's not why he left," he snapped. "He just didn't like all the work."
"You seem pretty broken up about this. You sure you're going to be alright?" I asked, with the nauseatingly fake concern.
"Douche," he said to me, which just made me laugh. The teacher arrived and started class, so that truncated our conversation. I looked at him from time to time, and marveled for the hundredth time at what an injustice it was that such a hot guy would be such a complete asshole.
I met up with Jason at lunch. "Dude, I heard you're going with Max Goldberg on the retreat."
"Yeah. I told you that."
I gave him a severe look. "No, you didn't. I thought you were going with me."
"I never said I was going with you," he said, just as I knew he would.
"All you had to do was tell me that in the beginning, then I would have made plans with someone else." I was pissed off, and he knew it, and he didn't want me pissed off at him.
"Look, Will, I'm sorry. My parents set the deal up. Goldberg's dad is my father's best client. It was that kind of deal. Shit, you think I want to spend five days in a tent with him? He picks the scabs off his zits and eats them. The dude is gross."
That cracked me up. "Yeah. Have fun with that."
"So who are you going with?"
"I think I'll go alone. Maybe I'll hook up with the guide or something," I joked.
"They'll assign you someone if you don't pick him."
"I'll figure it out," I said dismissively. "Did you hear that Crawford dropped out, and went back to Westwood?"
"No shit?"
"Too much work here," I said, repeating what Grafton had told me. We walked out to the Fire Road and sat with Lance and Devon as usual.
"He's right about that. But to bail out like that. Dude, my parents would kill me."
"You talking about Crawford?" Lance asked. We nodded. "That blows."
Grafton came out to join us, looking pretty lonely and dejected. I actually felt sorry for the guy. I moved over so he could sit next to me. "You being nice to me? You're trying to get into my pants."
I laughed. "Dude, you don't meet my minimum size requirement." Even he laughed at that one.
"Sucks that Crawford bailed," Lance said.
"S'OK," Grafton said, in between bites.
"So who are you going on the retreat with? You were going with Crawford, right?" He gave Lance a dirty look for that question.
"I'll figure it out," he said gruffly. Jason looked at me, about to say something, but I shut him up with a look.
"Better find someone, or they'll match you up with someone you can't stand," Devon said.
"You mean like him," Grafton said, looking at me.
"Dude, that would be awesome! You could hang with me 24/7, and enjoy my charming personality." I got another laugh with that one.
"They should match you up with a chick, that way you won't perve on your partner the whole time," he quipped. No one laughed at that. Dissing gay people was totally uncool.
I saved his sorry ass anyway. "Maybe it's time to take a walk on the wild side," I said with a leer.
Lunch was almost over, so I headed to my next class with Jason. "Dude, just go with Grafton. He's not always an asshole."
"Yeah, he is," I said firmly.
"So if he asked you to go with him, would you?"
"What is this, the fucking prom?" I really didn't want anyone playing matchmaker for my retreat partner. And I really didn't want everyone talking about it, like I was desperate to find someone, even if I was.
"Answer the fucking question."
"I don't know. Maybe."
"I heard he was thinking about it, but he's worried you'll face him in front of everyone."
I could see that. "I'm only a dick to him because he's an asshole. I'm not going to treat him like shit if he acts normal."
"I'll pass that on," Jason said with a playful look.
"Meanwhile, you better practice eating scabs," I said, just to remind him of what was in store for him.
"I'm so gonna puke if he does that in the tent."
The rest of the day went pretty smoothly. I ended up having to talk to my last teacher after class, which meant I was delayed in leaving. I knew Pat would wait for me, but it felt kind of weird to be walking out almost all by myself. I was heading out to the SUV when I saw Grafton off to the side, frantically talking on his cell phone. I'd done an informal inventory of the people that I might pick to go on the retreat with, and the list was pretty limited. He was definitely the best candidate, and since we'd float down in pods, we'd be able to be with all of our friends. I decided to go for it.
He glared at me as I walked up to him, and looked around to see if there was anyone else watching. He seemed to get that we were alone. "You got a minute?"
"Let me finish this call," he said. He turned away from me and talked a little longer, then hit the end button while saying 'fuck' loudly.
"What's wrong?"
He glared at me, like he was going to be a dick as usual, then seemed to mellow. "My mom fucked up. Crawford's mom usually picked us up, so she thought I had a ride."
"You need a lift? I can give you a ride," I offered.
He swallowed hard, steeling himself before taking a charity ride from me. "You sure?"
"Yeah. It's no big deal. Come on." I led him to the SUV. "Pat, this is Ryan Grafton. I told him we'd give him a ride home. He lives in Westwood." I was being nice, but not that nice. I made him sit in back.
"Nice to meet you, Ryan," Pat said. Grafton shook his hand and was really polite, now that there was someone else in the mix. "That's pretty much on our way to the Mission."
"Mission?" he asked. I really didn't want to go into that with him. He'd been borderline homophobic, so I figured he'd be pretty down on that whole concept.
"It's a mission for homeless teens in Hollywood. I do my community service work there," I said.
"Cool," he said simply. Pat asked him for directions, and that served to fill up the conversation until we got to his house. It was pretty nice; one of those older, sprawling ranch homes that looked like it had been updated. "You want to come in for a minute, or do you have to run?"
"Can you give me a few minutes?" I asked Pat.
"Sure."
I walked up to the door with Ryan, and he led me in to his house. It was pretty nice inside; Stef would have appreciated the modern décor. He dragged me back to his room, which was pretty normal. I thought my sentences through clearly so I wouldn't stammer, then I took the plunge. "So with Crawford out, you wanna be my retreat partner?"
He eyed me carefully, and smiled, a rarity for him. "You asking me out?"
"Shit, I'm already in your bedroom. I figured that part was easy." He laughed.
"Yeah, that's cool. You're better than most of the stiffs I could get stuck with."
"Most of them? Dude, I looked at the list. You are so lucky I decided to have mercy on your sorry ass."
"Right," he said, and rolled his eyes. He almost did it like Tony did, which freaked me out just a little bit.
"You wanna come over some time and plan it out?"
"When?"
"Maybe on Friday after school. You can stay over if you want. Maybe hit the beach."
"I'll check with my mom and let you know."
"Cool," I said. I nodded to him and went out to find Pat waiting for me with a big smirk on his face.
"Who's the hot guy?"
"Dude, that's Ryan Grafton, the asshole that got suspended for picking on JJ."
"That's him?" he asked, shocked. "He seemed like a nice guy."
"Jury's still out on that. I invited him over on Friday. He's going to be my retreat partner."
"You solved that problem pretty quickly."
"Yep," I said simply.
We got to the Mission and I headed straight to the library. I was kind of bummed to find that Chris wasn't there. I wandered around until I found Max. "Where's Chris?"
"He hasn't been around for a few days," Max said sadly.
"What does that mean?"
"If we're lucky, it means he's been staying with someone. If not, it means he's back on the streets."
"On the streets?"
"Hustling."
"I didn't even think he was gay," I said naively.
"You don't have to be gay to hustle. The guys do that for money, not for the pleasure of it," he said. "Granted, being gay makes it easier."
"Bummer," I said. "Don't they call and let you know what they're doing?"
"Not always."
"But he was on the wrestling team. Can't you check with the school?"
"You want me to check up on him for you?" Max asked, assuming I'd say no.
"Yeah. Would you?"
He smiled at me indulgently. "I'll let you know what I find out. In the meantime, I've got some other stuff for you to do." I ended up working in the kitchen, which sucked, since they made some nasty food for these guys.
I was in a solemn mood on the way home. "Worried about Chris?" Pat asked.
"Yeah. He seemed to be on track, at school and shit."
"He may still be. Don't let it get you down," he said philosophically. Platitudes from Pat: how useless.
I got home and went over to check on my mom and Maddy. JJ was with her, and they both glared at me when I walked in. "Do you think you could try to be nicer to your brother?" she demanded as soon as I walked in the room.
I ignored her question, and JJ's smarmy look. "How are you doing?"
"You mean since my partner is leaving, how am I doing?" she asked, sounding a little hysterical.
"No, I was wondering how you were feeling, since you just had a baby," I said evenly.
"Just dandy," she said, and laughed, a weird, scary, contrived laugh.
"How's Maddy."
"She's adorable. She's so beautiful," Mom said, her mood changing to one of almost euphoria.
"Very beautiful," I said, getting a loving look from my demented mother. "I'm going to go peek in on her." I went to the nursery, where there were, appropriately enough, nurses present. They let me hold her: Damn, she was cool. She just kind of squirmed around in my arms, not as much as Riley, but quite a bit. I held her for a while, and then it was time for her feeding, so they took her off to my psycho mother. I headed over to see how Tiffany was doing.
I found her nursing Riley. "Sorry I'm not decent," she said.
"You're not decent even when you don't have your boobies out," I joked.
"Whatever. Did you see your mother?"
"Briefly. She's not doing well."
"Tell that to your father, and to Robbie," she said, frustrated. "She's driving me crazy."
"If they're going to jump in and decide how things are going to be, then why don't you let them handle it? Leave. Go to Paly. It will be peaceful up there, more or less."
"I don't know if Riley can travel," she said.
"An excuse," I replied. "Call the doctor and ask. And before you say it, you know that Wade would come down here and drive you up in a heartbeat."
"He would," she agreed. "I just hate to leave her like this."
"They're not helping her. You just going to sit here and do what everyone else tells you to do?" I asked.
"You're pretty smart for a punk," she said, with a new resolve.
Dinner that night was tense. Mom opted to stay in her room and have food brought to her, which meant that it was just me, Dad, Pop, JJ, and Tiffany.
"What did the doctors say?" Tiffany asked Pop as soon as we sat down.
"They think she has a bad case of post-partum, and want to wait a few days before beginning medication."
"That's nuts," she said. "She's in pain. She's hurting. They need to do something now."
"She's hurting because you're leaving her," JJ said all self-righteously.
"And Tiffany's leaving her because she was a slut," I said rudely.
"Will, do not talk about your mother like that," Dad said firmly.
"So sleeping with a guy because you're mad at your girlfriend or boyfriend is OK?" I asked him. "I just want to get this down, so I have this straight for the future."
"I didn't say it was right, just don't use that term."
Tiffany ignored them. "I'm planning to head up to Palo Alto tomorrow."
They stared at her, kind of surprised. "I thought you were going to wait a few days," Dad said.
"You guys are making all the decisions. No one asks me shit. It's obvious to most of us that she needs help, now. The doctor has his head up his ass. So while you sit around and try to figure that out, Jeanine suffers, and makes life a living hell for the rest of us. So you two can talk about taking time all you want. I'm not dealing with this anymore."
Dad and Pop both stared at her, trying to figure out how to handle this upstart. "What do you recommend?" Dad finally asked.
"Take her to the hospital. Now."
"What about her doctor?"
"Fuck him. He's an idiot. The woman needs help. Quit dicking around."
JJ was sitting there glaring at everyone, and I suddenly felt sorry for him. He was closest to Mom, and no one was asking his opinion either. "What do you think?"
He stared at me and blinked, shocked that he was being asked his opinion, and even more shocked that the question came from me. We all stared at him while he thought about it. "She needs to go to the hospital."
"So no one agrees with you guys," I said to Dad and Pop. "Guess that's the problem with asking people for their opinions."
"You're not helping," Dad snapped. I was so glad I was able to annoy them. This was just the beginning of the payback they'd get for treating me like shit on my birthday.
"They don't like having their god-like power challenged," I said to Tiffany and JJ.
"Evidently not," Tiffany said. "When you're done with your homework, I could use some help packing."
"That won't be necessary," Dad said. An hour later, an ambulance came and hauled Mom to the hospital. They had to sedate her to get her to go with them.
Copyright © 2013 Mark Arbour; All Rights Reserved.
Story Discussion Topic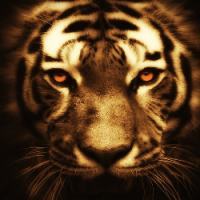 Open Club · 132 members · Last active
A fan club for Mark Arbour to chat about his stories
---
Chapter Comments