Paternity - 48. Chapter 48
October 29, 2000
Hamar, Norway
Will
I woke up and was pretty disoriented. There was this warm body underneath me, and it was dark outside. Then as I got a little more alert, I remembered the amazing fuck I'd just had with Jeff, and how he'd taken me to a whole other world. I snuggled into him contentedly and dozed in and out of sleep, enjoying the feel of his body against mine.
He woke up and seemed kind of freaked out just like I had been, but unlike me, he didn't really relax afterward. He made to get up and I gripped him tighter, in a playful way. "You have to let me up," he said.
"I like it when you're here."
"You won't like it if I pee all over the bed," he said.
I let him go. "Are you into that?" I teased.
"I've known guys who are," he said. He went into the bathroom and I heard him pissing, then I heard the shower start up, so I decided to go in and join him. "What are you doing?" he asked as I climbed in.
"Taking a shower with you," I said. "Turn around."
He gave me a dirty look to tell me that he didn't want me in there with him, but I ignored him. Instead, I took the soap and started washing his back, kneading his shoulders as I did, trying to mimic his moves. I felt him start to relax as I did, and then he seemed to get into it. I moved lower to his magnificent ass and washed his cheeks, then let my fingers work the soap up his crack, flitting my fingers across his hole as I did. He liked that, if his moan was any indication.
I made him lean forward and rinsed him off, and then I knelt behind him and started working his legs, washing them off, while I burrowed my mouth into his ass. He spread his legs wider and bent over more to give me better access, and there was his cute pucker winking at me. Damn, it was cute. I dove in with my tongue and worked his hole, as I washed off his muscular legs. When I'd finished doing that, I took the soap and reached around to wash off his dick, which was rock hard. I stroked him as I did, jacking him off as I licked his hole, until I felt him tense up and groan loudly. His cock spasmed in my hand as he shot his load, and then when he was done, he got all weird again.
"Thanks. I'll let you finish up," he said as he rinsed off and got out. What the fuck was his deal? I figured him for a better lover than that. As soon as he's done, that's it? What the fuck? I stood there, with the water cascading over me, frustrated and hard, until I felt the water get a little colder. I turned up the temperature and finished my shower, then walked out to find him fully dressed.
"What are you doing?"
"I'm hungry. I'm going to get something to eat," he said. I stood there, stark naked, glaring at him. "You want to come along, you can."
"You sure it's not too much trouble?" I snapped. He got this weird expression on his face, like he was trapped and didn't know what to do. "Fuck you. Go eat. I can find something on my own."
"No, it's cool. I'll wait for you," he said, and now he was worried because he knew he'd pissed me off.
"Are you ready to go?" I asked.
"Yeah."
"Good," I said. I grabbed his hand and dragged him to the door, opened it, and pushed him outside. "I'll meet you in the lobby." I slammed the door in his face and locked it, then started to get ready.
I heard him knocking on the door. "Will, I forgot my wallet. Let me in."
"Maybe I'll bring it to you," I said through the door. He knocked again, and then left. I took my time getting ready, then grabbed his wallet and put it in my pocket. He was waiting for me in the lobby. He gave me a pissed off look, but the one he got in return was way scarier, so he mellowed.
"Where do you want to eat?" he asked.
"Probably somewhere where you won't be seen with me," I said.
He ignored my bitchy remark. "There's a pub in town. The food's decent. Let's go there."
"Fine," I agreed. I thought about checking on Tiffany and JJ, but if they were sleeping, there was no need to bother them. Besides, they could take care of themselves. I pulled on my coat to brave the cold weather, and we strolled out onto the street.
We walked down through the town, and it was nice, and kind of cool. I loved being in foreign places, and I hadn't been to Norway, so this was kind of exciting for me. It did a lot to eradicate my bad mood. I started making comments about shit I noticed, and Jeff did the same thing, so by the time we got to the pub, we were pretty relaxed.
We went inside and he got nervous, as if wondering if it was alright for us to be there. I had no such issues. Shit, it was a place to eat and drink, and they were in business to make money. I pushed past him and went over to the back and grabbed a small table. A waitress came up and he ordered a beer, and so did I. She didn't even card me. She thought I was old enough to drink. She thought I was mature enough, even if he didn't.
"So what are you supposed to do while you're here?" he asked.
"Run errands and do volunteer work for the ISU, and get laid," I said. He grimaced at that, and it pissed me off again. "Why the fuck do you do that? I don't get this."
"Do what?"
I lowered my voice. "We have awesome sex, you rock my world, and then when it's over, you treat me like shit. Is there something wrong with me? Why do guys do that to me?"
"So other guys have done that to you too?" he asked.
"Yeah. Do I have nasty body odor or something?" I was really starting to get a complex.
"Dude, get a clue," he said. "You're fourteen. Sleeping with you could mean jail time. It's really dangerous."
I rolled my eyes at him. "Alright, you know my father, and you work for my grandfather. Do you honestly think that because we had sex, they're going to have you dragged off and thrown in jail? Dude, their lives would become a living hell, worse than yours, and you'd be in jail."
He actually laughed at that. "They're not the only ones who can cause problems. And what about your mother?"
"She's so not involved in those decisions," I told him.
"And your family isn't the only one who can have me turned in."
"Dude, we were in a hotel room, just the two of us. The curtains were closed, the door was locked. Who's gonna know besides you and me?"
"Probably no one," he said.
"So what's your deal? Was fucking me that tough? Was that just some big act so I'd forgive you for being a dick?"
"And so you wouldn't route me through fifty fucking airports on the way home," he said, trying to joke me out of my pissed off mood.
"Good luck with that now, asshole," I said. The waitress came up and dropped off our drinks and took our order. Jeff ordered some fish thing, while I stuck with cow. I had a problem with eating seafood, probably because I spent so much time in the ocean.
He took a drink of his beer. "Look, I'm sorry. It just freaks me out a little bit."
"Yeah, but you fucked up, because to get me to forgive you, you're going to have to do it again," I said, giving him my slutty look.
He snaughed and shook his head. "You have to stop and realize how trippy this is for guys who are over 18. You are like kryptonite."
"How am I like that?" I demanded.
"You are so hot, and so desirable, but you're also forbidden."
"I'm forbidden fruit?" I asked sarcastically. "I'm a fucking apple?"
"That's impressive. I didn't even think you'd read that much of the bible."
"Dude, I read lots of things," I said. "I read Hitler and Marx. Doesn't mean I agree with them."
"I think you like it. I think you like doing that." He said this with a smarmy tone, as if he'd struck on some great theory.
"Like doing what?"
"I think you like being the forbidden one, and I think you enjoy seeing if you can get guys who are older to take the chance on you. I think it's like hunting for you, where you pick out a hot guy and if you get him to fuck you, you win, you made the kill." He sat there all proud of himself, like he was Sigmund fucking Freud.
"Dude, whatever. You know what I think about when I start talking to a hot guy? I try to decide if he's interested in me, and if I'm interested in him. And if he is, I try to think about how to get him to fuck around with me. And do you know why?"
"I know why."
"You don't have a fucking clue," I said with a sneer. "It's not about some game, some big hunt. It's because I'm horny, and I'm curious. I wonder what he's like, what his dick looks like, and what he'll do with it. I wonder if there are things he knows that I don't, that will be shitloads of fun. And I wonder what he looks like when he's got all his clothes off, and I wonder what he does when he cums. Does he yell and shout? Does he turn into an animal? Or does he just lie there like he's asleep? What does he taste like? What does he smell like? What can I do to him that he really enjoys? That's the shit that goes through my mind."
"Oh," he said, and looked disappointed that he'd totally missed the mark with me.
"Is that what you did when you were younger? Is that what you do now? Is it all just a game for you, where you go on the hunt to get your man?"
"That's not what I do," he snapped.
"I think it is," I told him. Now he was on the defensive, and I was loving it. "I think that's what pissed you off with Wade. Your game was to steal him away from Matt, to see if you could win the big prize, and when it didn't work out, you bailed. You didn't just want a fuck, you wanted the whole deal."
"Fuck you!" he said, and stood up, tossing his napkin on his chair.
"Are you leaving?" I asked, taunting him. "You're going to desert me in the middle of a strange foreign city?" I was really being a dick to him now, and I knew it, but I couldn't help it. I was tired of guys like him playing games with me. He looked at me, so pissed off, but realizing he was trapped. How would he ever explain himself to Stef if he stormed out and left me, and something ended up happening to me? "Sit your ass down," I snapped at him.
I was kind of surprised that he did what I told him to. "I'm not like that," he said after he calmed down.
"Oh no? What are you like?"
"You want to know the truth?" I nodded. "I've been with lots of guys. I've been with more guys than you can probably even dream of."
"More guys than Stef?" I asked, raising an eyebrow.
"Alright, you got me," he said, smiling as he mellowed a bit. "But a lot of guys. I avoid the ones that can hurt me."
"Not all the time."
He sighed. "No, not all the time. Sometimes I give in to the dream. Sometimes I go for it when I know I shouldn't, hoping that maybe I'll get lucky, and this time it will work. That's what happened with Wade." He looked away from me to hide the pain in his eyes. "I wasn't planning to steal him away from Matt. I was actually hoping that it would work out that I could have a piece of him, and that would make me happy. But it didn't. I don't work that way."
I felt so bad for him now, and I felt like shit for taunting him about it. I reached out and grabbed his hand, and I could feel how he instinctively tried to pull away, but instead he relaxed and held my hand back. The waitress brought our food and we ordered more beers. With the food in front of me, I became super-hungry, and so did Jeff, so we shut up and ate, wolfing down our dinners pretty fast. If Grand were here, he would have seriously bitched me out for bad manners. "I'm sorry about your flight here."
He nodded. "I got that you did it. You were pissed off at me, and it was your way of striking back. It was no big deal."
"Did Michael know that I did it?"
"I helped him figure it out," he said with an evil look. "He's not as easy going about it."
"The guy's a douche."
"Your words. Not saying I don't agree with you," he joked.
We finished eating, and after my fourth beer I was a little fucked up, so we decided to head back to the hotel. "I get how you felt about Wade, and all that, but I still don't get why you treat me like you do."
"What do you mean?"
I rolled my eyes in frustration. "Because we're going to go back to our room and we're going to fuck again." He looked at me skeptically. "You know we are," I said.
"Maybe," he said, but in the sexiest way I'd ever heard that word used.
"And then afterward, you're going to give me the cold shoulder again. Just when I think I'm connecting with you, as a friend, and in bed, you push me away. That fucking bothers me."
He nodded and didn't say anything for a bit. "Maybe I'll do better this time."
"Why?" I demanded.
"Will, if I were two years younger, you'd be my boyfriend."
I stared at him, amazed at all that statement implied. That seemed to really freak him out. "You wish," I teased, trying to joke him out of it.
"You'd be so mine, and you know it," he said back to me.
"Maybe," I said, in the same way he'd told me. He laughed with me as we continued our drunken walk back to the hotel. "So you're avoiding me so you don't fall head over heels in love with me? I mean, I'm used to that. That happens to me all the time."
"I bet it does," he joked, then got serious. "You're really sexy, you're really smart, and you're a strong person. You're the kind of guy that I really get into. And we both know that can't happen."
"So why can't we just be good friends that fuck around?" I asked.
"Is that all you want?"
"Yeah. I need a guy like you in my corner, someone I can talk to, someone who can guide me along, in multiple ways. I like you. You know where I'm at; I know where you're at. It's out there. It's cool."
"You promise you'll bail me out?" he joked.
"Yeah, but before I do, I'll check and see if your cellmate is hot, I promise," I joked back. "Dude, I don't want to marry you." I paused. "Right now." He blushed and smiled. How cute was that. "I think you're one of the coolest guys I know. I just want to enjoy spending time with you."
We got back to the hotel room and locked the door. He walked over and made sure the curtains were closed, and then walked purposefully over to me and grabbed me, pulling me into a kiss. He was good at that; he was good at everything. "Seems I owe you something," he said, and pushed me onto the bed. He was really strong, and totally taking charge. It was fucking hot. He all but ripped off my pants and my boxers, and grabbed my hard dick, massaging it gently with his hand while he studied it. "Damn you're big. You have the nicest cock. Look at these veins," he said, and licked the veins on the side of my dick, the ones that bulged out. I moaned and threw my head back, but then pulled it back up to watch him. He nuzzled my cock with his nose and his mouth, and then he started licking it, almost like a lollypop. He did it so smoothly that he seamlessly went from licking me to sucking me.
"I'm not gonna last too long," I warned him. God, he was turning me on. "Shit! I'm gonna cum!" I said, and hoped I didn't yell. He let me shoot the first shot into his mouth, and then he opened his mouth so I was blasting on his tongue and his lips while he nursed my orgasm out of me with his lips and his hand.
I lay there, panting, while he got up and took off his clothes. His back was to me, so I could see his cute ass. It looked so small compared to his big body. I'd just blown a major load, and just seeing this guy's naked back was making me horny again. He walked over to the bed, his nice cock swinging in front of him, and then lay down next to me. I mirrored his moves, going down and grabbing his dick. I took it in my hands and studied it, and when I saw it in the light, hard, for the first time, it totally freaked me out.
His dick was impressive, and it would have been unique, but I'd seen one just like it before. It was narrow at the base, then bulged in the middle, then narrowed again right before the head. The head was only about as big around as the widest part of the shaft. His dick looked exactly like Ryan's, only it was a little bigger. I hid my surprise and started looking at his cock, studying it, worshiping it, and he really liked that. So did I, because it gave me a chance to check it out, and compare his features to what I remembered of Ryan's dick. Since Ryan's cock was forever burned into my memory, I remembered a lot, and these two dicks were as identical as you could get. I pushed that aside and started sucking on it, figuring that he'd take a lot longer to shoot than I did, but he came pretty quickly. When he blew, he let out this loud moan and thrust up into my mouth, and I let him jam that big thing down my throat and blast his load straight into my stomach. I made sure I could taste him, keeping some of his load in my mouth, and he even tasted a little like Ryan. "Dude, you are really good at that," he said, smiling down at me.
I was stoked now, not about the comment, because I knew I gave good head, but because he'd blown his load and he was happy. He wasn't doing that moody shit he did after we fucked before. I smiled at him and kissed him. "Thanks," I said, and felt myself blushing.
We lay there for about ten minutes or so, just relaxing and bullshitting, and then he fucked me again. God, he was good at that. After he made us both blow, we collapsed into the bed and he let me lie on top of him. He was so warm and soft; his body just welcomed and enveloped me. We were totally relaxed, in that post orgasmic haze.
"So where did you grow up?" I asked him. I felt him tense up, and regretted my question. "Dude, I'm sorry. If you don't want to talk about it, you don't have to."
"I grew up in the Army, mostly in Texas. If there's an armpit of the world, it's El Paso, but we lived mostly in Killeen and Houston, and they weren't much better," he said.
"I haven't been to El Paso, but I've been to Bakersfield. Is it worse?"
"Oh yeah," he said, chuckling. I didn't say anything else, figuring that if he wanted to go there, he would. "My dad was in the Army, and when he got out, we went to Houston for a couple of years. He didn't like the real world, couldn't really make it work for him. Those were tough times, especially for us. We were broke, and what money we had, he used for booze. He eventually realized that the military was his life, so he changed his mind and re-enlisted, and that's when we moved to El Paso."
"So how'd you end up at the Mission?" I asked very daringly. He sighed, but didn't tense up.
"The military doesn't like fags, or at least my father didn't. I used to hang out at the PX, and there was a cute Corporal who was real nice to me. I figured he was just lonely, or missed his kid brother or something, but he took me out into the country one day to go shoot rattlesnakes, and while we were out there, he came on to me. I thought it was awesome, to have this older guy be totally into me, and to teach me all about sex, and how my body worked. We blew each other at first, but then all he really wanted to do was to get fucked, so I fucked him every chance I got. Guess how old I was?"
"Fourteen," I said, seeing some major parallel event here.
"Yep," he said, like it was significant. It wasn't. "That went on for a year or so, and I found a couple of other guys who liked a dick up their ass, so I didn't have to beat off all that much."
"Sure you didn't," I joked.
"All that much," he emphasized. "It's all relative." I laughed with him, but then he got somber. "But we got careless, and I was boning him in his quarters and his roommate caught us. I was fifteen when that happened. He got charged with child molestation, and only got off easy because I refused to testify against him. But his life was over after that, pretty much. Guy's a registered sex offender with a dishonorable discharge."
"That sucks. What happened to you?"
"Got kicked out of the house. Old man told me he never wanted to see me again." He acted like this didn't bother him, but it did. "We were never really all that close anyway. It was my mom that really fucked me up. I always thought she'd be in my corner, but she just totally shut me out. So I hitched to LA, following the dream, and ended up homeless. I was in and out of the Mission when I couldn't find a guy to let me live with him."
"You go to school?"
"I'm pretty smart, but you wouldn't know it. I couldn't go to classes. I mean, it's either eat and have a place to live, or go to class. That's a pretty easy decision to make, so I dropped out. Finally got my GED though."
"Good for you!"
"So I saw a lot of shit, and experienced a lot of things in those two and a half years. I think it's a good thing I'm a top, or I'd be fucking positive by now."
"You didn't use condoms?"
He looked down at me like I was an idiot. "Dude, if you're selling your body to someone, they get your body. If they don't want you to use a condom, you can insist, but it's gonna cost you. When I gave up hustling, I got tested, and then re-tested six months later. I'm negative. I came out of that whole phase alright. I was one lucky motherfucker."
"What was it like?" I asked him. I really was curious.
He seemed to get where I was coming from, and answered it just like I wanted him to. "I like sex, so I kinda thought it would be fun, but it's not like that. I mean, I got off, but it was a job. At first, I couldn't really be all that picky, so I had to do whoever I could. That was nasty, because then you have to fuck people you don't like, and sometimes it's hard to even keep it up. After a while, I learned to find regulars that I liked. I even found a couple guys that let me move in with them, but that kind of didn't work out in the end."
"What happened?"
"Living with someone is different than fucking them. Plus if I'm staying there, it's like I'm the guy's bitch, and I can't handle being that subordinate. And I was pretty out of control, so if I came home all fucked up, they'd be pissed."
"Guess it was a good thing you found the Mission."
"Dude, that place saved my life." He said that so sincerely, it surprised me. "I was in a bad place when I first went there. I was using drugs pretty hard, and I think Father Tim knew that. He helped me get some help to get off the shit I was taking, and tried to get me into school. In the end, he just tried to keep me safe. It worked."
"You know, after all the shit you had to deal with, when I ran away, you must have thought I was an ungrateful, spoiled rotten little shit," I mused.
"You've had it pretty easy, overall, but you've had some tough shit to deal with recently. I didn't think that at all. I thought you did what you had to do, pretty much just like Stef did."
"Yeah. I guess things are pretty normal now, or they would be if Pat would get his ass back here."
Jeff made me look at him, so he could watch my reaction. "Pat may not come back."
"What do you mean?" I was really surprised, and pretty freaked out about that. "Is he alright?"
"I don't know. I haven't talked to him. I tried, but he hasn't called me back."
"So where is he?"
"You ever hear of Tina or Ice?"
I knew what that was. I nodded. "Crystal meth."
"Yeah. I've done it before, and Pat's done it before. The shit is really potent. You smoke it, and you get this euphoric feeling, like you can conquer the world, only all you really want to do is fuck. So you fuck. A lot. I did that shit and fucked for hours, and when I was done, my dick was sore. I mean, guys joke about it, but my dick was really sore."
"But you don't do that shit anymore."
"No, I don't. It will totally fuck you up. It turns you into a complete asshole. You thought I was bad before, you wouldn't want to see me on that shit. One time I did it, and some guy pissed me off, and I beat his ass so bad he ended up in the hospital. That's when I got off it. The rage was worse than steroids."
"Are you trying to tell me that Pat's a meth head?" I asked.
"I'm kind of worried about that, yeah." He sighed. "This guy he's been seeing seemed pretty cool. I was down in LA and went over to see them, figuring it would be good to hang out with them, but when I got there, they'd just finished smoking. If you're a bottom, I think it's even more fun."
"And Pat's a bottom," I said, so he wouldn't think he was letting out some big secret by telling me.
"Pat's a total bottom. We were sitting there, bullshitting for about five minutes, and then they just got really into it, and started fucking. Pat's boyfriend boned him until he blew, then he wanted me to go for a round, and I did, because I like Pat, and he has one hot ass. Then the boyfriend was ready to go again, and Pat loved it. They went to New York and the story was that this guy he's with has some job out there, but the real story is that he knew about some parties out there, and that's where they were going."
"So he's a circuit boy?" I asked.
"You know all about this shit, huh?"
"Dude, I'm not totally sheltered. I know about shit."
"Yeah, I think he's on the circuit," he answered sadly.
"What can we do to help him?" I felt like Pat was out there, and I should try to do something for him. I felt like he was hanging off the edge of a cliff and I was holding his hands, and he was slipping out of my fingers.
"Will, don't go there. I've seen this before. There's nothing you can do right now. You want to jump in and help. It won't work. Maybe when he's done. We'll have to see how it goes. Besides, I may be wrong about this."
"You don't think you are, though," I said.
"Nope. I think that's what's happening."
"Is that why you guys broke up?" I asked him.
"Dude, I don't know why I'm telling you all this shit," he said, frustrated because I'd hit a nerve. He paused for a minute, and then answered my question. "He wanted to do it, and I wouldn't. It pissed him off, and it pissed me off, but we just decided to pretend that it was the distance, all the miles between Paly and LA that made the relationship impossible, and end it."
"There were a lot of times when Pat was busy, when I had to deal with Michael. I wonder if that's why," I said, thinking back about it.
"I don't know," Jeff said, but I could tell he thought it was possible.
"I hope he's alright. They say that most of the new HIV cases come from guys who got it on meth. I hope he doesn't get it."
"Will," Jeff said to me seriously, "he already has it. He's positive."
I felt like shit, and just buried my head in his chest, worrying about Pat, and this affliction I never knew he had. We didn't say anything for a long time, while I grappled with that, but then there was another question I had to ask him. "You fucked him, even though he was positive?"
"I cared about him. I was really safe, and decided that he was worth the risk." I looked up at him, and saw a tear fall down his cheek. I wiped it away.
"Thanks for telling me. It's been driving me crazy, wondering what the fuck happened to him. I'd rather know, even if it's bad news, than to be in the dark."
Copyright © 2013 Mark Arbour; All Rights Reserved.
33

3
Story Discussion Topic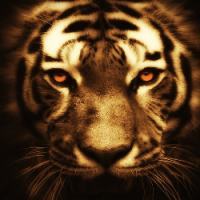 Open Club · 132 members · Last active
A fan club for Mark Arbour to chat about his stories
---
Chapter Comments