Paternity - 18. Chapter 18
September 30, 2000
Redwood City, CA
Wade
Our game totally sucked. I sat in the locker room, listening to the coach bitch at us. "You dipshits went out and fucking partied last night, and now you played like shit today. So that's it. No more parties on the night before a game. I find out you so much as drink one fucking beer, I'm bag skating all your sorry asses. You got me?" That meant he'd make us skate in practice until we puked, and it meant that he was serious.
We grumbled our assent, which seemed to suffice. He rambled on, picking on Matt for playing like a slug, which he did, then laid into Gathan. "This is college hockey, dumbass. You can't fucking fight in college hockey!"
"I'm sorry, Coach," Gathan mumbled, looking down at the floor. We all knew the guy that he'd fought with, and the guy was a dick on the ice. He'd been asking for it, taking cheap shots the whole game, until Gathan finally lost it. Personally, I was glad Gathan did it, especially since he'd kicked the other guy's ass.
"You guys were so happy to chase Haupt off the team, but that's where he's useful, cooling fucking assholes like that down," the coach snapped. That pissed me off.
"I think Gathan explained things to him just fine. I don't think he'll mess with us next time," I said, coming to Gathan's defense.
The coach glared at me. "What about you, Danfield? You forget how to pass the fucking puck?"
"He's trying to impress someone," Matt said. That really made me angry, and I would have really let him have it except I could see how much he regretted his words as soon as he'd said them. He could do that sometimes: just say shit he didn't want to say. That's why I'd been so scared about him talking to Carl about me. But even though I was mad at him, I got the context. He was upset about my date with Sean, and that's why he slipped up. Normally, he'd be smarter.
"Well it didn't fucking work!" the coach said. I said nothing after that, just listened to him rant, and then hit the showers as quickly as I could. I was on a time schedule for my night out with Sean, and I didn't want to get too far behind.
I was moving so fast that by the time Matt was just getting out of the shower, I was already putting on my shoes. I had brought casual clothes to change into, so I looked a little out of place with my jeans while everyone else was putting on their rink gear. Matt walked up and sat on the bench next to me. "Have fun tonight."
"I will. I'll come home and tell you all about it," I said. I could look into his eyes and see how much this bothered him. I leaned in and whispered in his ear: "I love you. Nothing will change that."
He nodded and forced a smile. "I know that, it's just, well, I just need to get used to it. He's hot as hell, and seems like a nice guy."
"I agree," I told him with a smile. "I'll see you later." I patted him on the shoulder and headed out of the locker room, wondering what he'd do tonight. I was guessing he'd hit the parties on campus, get obliterated, and fuck someone, if only to salve his ego since he knew I was with Sean. I found that with Carl out of the picture, that really didn't bother me much at all.
I talked to Will briefly, and then found Sean. I'd been watching him since he got to the rink, admiring how good he looked in jeans. He was wearing a nice sweater that accentuated his body, and I decided that was the perfect look for him. "You look really handsome tonight."
"Thanks," he said, and blushed a little. "You look fucking hot."
"Yeah, I hear that all the time," I flirted back.
"You said casual clothes, so I hope this is OK?"
"Perfect." He led me out to his car, a new Acura TL. It was pearl white; all the metallic flakes sparkled in the street light, making it almost glow. "Nice car."
"Thanks. I bought it earlier this year when the divorce was final. It's kind of a waste, since I don't drive it in the City."
"You get out of the City much?"
"Not all that often." He drove out of the arena and headed south on the El Camino. He had Linkin Park playing on the stereo. I loved their music. "Where are we going?"
"Get on 101 south," I said. He looked at me quizzically, then shrugged and did what I told him to do.
"There's all this stuff I want to do, but I'm usually too busy to do much but work and go to the gym."
"I hope I'm not fucking up your schedule," I said. I knew I wasn't; I was just playing around.
"Are you kidding? I've been looking forward to this all week."
"Me too," I said. We were at a stoplight so I leaned in to kiss him. It was a really good kiss, an amazing kiss, so amazing we didn't pull apart until the car behind us honked. He got on 101 and headed south.
"So what's on our agenda?"
"You want dessert before or after dinner?"
He grinned. "Both."
"You know where the DeAnza Hotel is?"
"In San Jose?"
"Duh," I said.
"I know where it is," he said. "It's almost next to the Shark Tank."
"I know. That's why I booked us a room there. I figured we could hang out there, and then go catch the game tonight. That is, unless you've seen too much hockey already."
His eyes lit up. "Dude, that is so fucking awesome. I am stoked! Who are they playing?"
"You don't know?"
"Fucker."
I laughed. "The Wild. You'll be conflicted, but don't get all excited. It's only pre-season."
"Who gives a shit? It will still be a good game." We got to the hotel and I checked us in, and then led him upstairs to our suite. From the hotel window, we could see the rink.
He stood there, looking out the window, and seemed really uptight. "You seem nervous." I made it sound like it was no big deal for me; like I was used to being in hotel rooms with guys besides Matt, but inside, I was pretty nervous too.
"I guess I kind of am."
"Why?"
"I don't usually end up in hotel rooms with guys so soon."
"Am I moving too fast?"
"No," he said, shaking his head. "That's the thing. This should feel weirder than it does, but it actually feels right. Really right."
I moved in and kissed him, taking the initiative, and felt him respond to me as passionately as he had the first time we kissed. "It does," I agreed. I backed away and started taking off my clothes. I expected him to do the same thing, but instead he just watched me strip until I was standing there in front of him, completely nude and half hard.
"God, you're beautiful," he said. He moved in to kiss me again, letting his hands run down my back to my ass. His fingers grabbed my cheeks tightly pulling my groin toward him. Our kissing was getting more and more urgent, and I felt his fingers graze my crack, sending electric shocks through my whole body. I broke off the kiss and looked at him breathlessly.
"Your turn," I ordered. I lay on the bed; my arms folded back behind my head, and watched him take off his clothes in a slow, sexy way. I was used to guys that had no hair on their bodies, because that was the trend, and because most of the guys I'd been with were young like me, but he had a sexy patch of dark red hair on his chest that led down to a thick treasure trail. He stood there, naked and hard like me, then moved onto the bed and knelt over me on all fours. He leaned in and kissed me again, then slowly lowered his body down onto mine. I felt his dick rubbing against mine, then his hairy legs brushing against my legs as he slid between them, and finally his chest, with its cute little patch of fur, tickling my nipples as he pressed down onto me.
He started to grind into me, rubbing our cocks together, while keeping our lips locked as he did. Finally, our panting forced us to stop kissing so we could breathe. "You make me so fucking hot," he panted in my ear.
I wrapped my legs around him and thrust back into him, muttering into his ear how good he made me feel, and just gave myself over to the pleasure. In fact, I gave myself over a little too much, and I was kind of surprised to feel myself closing in on an orgasm. "Sean, Sean," I said urgently. "Careful, you'll make me cum."
"Fuck yeah," he said, grinding on. "I'm gonna bring you off Wade. I'm gonna make you blow your load."
That did it. "Ahhh!" I heard myself cry as I ground into him, blasting my jizz as I did.
"Fuck yeah, shoot that load," he cooed into my ear as I blew, making my orgasm last just that much longer. "You got me so close."
I was done, but I didn't care. I was really enjoying him. "Keep going. This is a fucking blast."
"Oh yeah? You want me to blow too?" he asked in his sexy voice.
"Fuck yeah, Sean," I said, urging him on. "Come on. It's your turn." He let out a loud, guttural moan, and then blasted his own load between us. When he was done, he collapsed on top of me, and I wrapped my arms around him, holding him tight. We lay there like that for a few minutes, neither one of us saying anything, until my stomach growled.
He looked up at me and smiled. "Hungry?"
"I'm always hungry."
"So what's for dinner?"
"Hot dogs at the hockey game." I stroked his hair, his thick dark red hair. "Unless you want to just stay here."
"Yeah, but you already bought the tickets."
"They're pre-season tickets. It's no big deal." I leaned in and kissed his forehead. "They have room service here."
"Then let's order room service, take a shower, and jump back into bed," he said with an evil grin. We had a sensuous shower, and put on the hotel robes just in time to open the door for the room service guy, who looked at us oddly as he sniffed the air. It smelled like sex. I could give a shit less.
"You know," I told him as we devoured our food, "you could just spend the night and drive home tomorrow."
"You want to stay here?"
"For a while, but then I need to get back to Escorial. You can stay there if you want."
"Matt will be there."
"He lives there," I confirmed. "I love him. He's part of my life and he always will be. This can't be an issue."
"I grew up in a house where everything was right out of a '60s sitcom. My mom stayed home and took care of us, while my dad went out and earned a good living. I guess I just thought that was the way things were supposed to be."
"Look Sean," I said firmly. "I can't be that guy for you. I can't be the one that buys the condo in the City with you and goes to the opera or charity events on weekends like a trophy wife, even though I'm hot enough." He chuckled at that, even though the topic was serious. "I can be your friend, I can be your lover, but I can't be your partner."
"You make me sound like some desperate dumb fuck that can't get laid," he said, a little annoyed.
I reached out and took his hand. "And we both know that's not true. My biggest fear here is that I'm leading you on. I guess I just want to make sure you know where I'm coming from."
"I get that."
"I'm not this guy that talks about how I feel, and I don't really talk about myself all that much at all. I'm a private person. It's really uncomfortable for me to talk about this shit, but it's that important to me." He didn't know me well enough to know how far out of character I'd gone to lay this out for him.
"I feel like I'm working myself up for an orgasm, knowing I can't ever cum," he said. It was such a funny analogy, it made me laugh, and he decided to laugh with me.
"Dude, you can have fun without getting off."
"Yeah, but I'd rather bust a nut." That changed the mood, and we both instinctively got up and headed to the bed, dropping our robes as we went. We lay side by side and made out for what seemed like an eternity, and then he pushed me onto my back and started exploring my body with his mouth, and his hands. He was so slow, so thorough, and so deliberate; it was both maddening and erotic at the same time. It seemed to take him forever to make it to my dick, which was straining, desperate for attention. It took all of my willpower to make him stop and to reciprocate, taking my time exploring his body, even though I knew I hurried more than he did.
We ended up in a sixty-nine position on our sides, and I kind of expected him to just clamp down on me and make me blow, but he didn't. I felt his tongue gently flick at the head of my cock, making me moan in anticipation of what the rest of his mouth would do. I mimicked his moves, slowly teasing his cock as he teased mine, until he had me so fired up, I couldn't stand it anymore. I took over and all but swallowed his dick, much as I had the last time I blew him, and felt him do the same to me. We didn't say anything, we didn't have to. I was so tuned in to his body by then, I knew he was going to cum, and I knew I was at the same spot. And that's how it happened, we ejaculated into each other's mouths, a simultaneous orgasm that would probably have looked mundane from the outside, but was totally extreme from the inside.
It was after 11pm when we left the hotel. "So here I had this big night planned for us, and we ended up naked in a hotel room," I said as we drove north to Palo Alto.
"I liked it," he said, smiling at me.
"I'm glad. I'll try to do something better next time."
"Wade," he said, saying my name to get my attention, "I really had a good time. It was the best date I've had in a long time. Besides, next time it's my turn to dream up something."
"I recommend 'naked in a hotel room'," I joked.
"I think I can do better than that," he said. "How about naked in my apartment?" He said that, and then seemed kind of nervous. "I mean, we don't have to do that if you don't want to."
"I want to." He swallowed hard and stared ahead, which made me a little apprehensive, wondering what it was about his apartment that had him uptight. "Where do you live?"
"The Upper Mission," he said. "It's nice enough. You'll be safe."
"I figured a cute gay guy like you would live in the Castro district."
He chuckled. "Not my scene. I mean, it can be fun, but I don't want to live there. It would be like living on Bourbon Street in New Orleans."
"Makes sense." We talked about hockey after that, and I listened to his pretty accurate assessment of our team. He knew where Escorial was from the parties he'd gone to there, so I didn't even have to give him directions. "You want to come in?" I asked, as he pulled up to the door.
"No, if you don't mind, I think I'll head back to the City. I have a lot of work to do tomorrow."
I leaned in and gave him a nice kiss. "That's fine. Let me know when we get to spend the night in your apartment."
"I never said anything about spending the night," he said, giving me shit.
"Like you'd throw me out."
"Good point." He gave me one more quick kiss, and then drove off. I stood there, watching his tail lights vanish down the driveway, thinking about my time with him. It had been fun, but also a little strange. I'd gone out with Ben Solomon, and all he'd wanted to do was fuck me. With Sean, I got the feeling he was looking for a life partner. There had to be a happy medium. There had to be guys out there that were looking for a friend with benefits.
I sighed and pulled out my phone to dial Matt's number. He didn't answer, and that bothered me, not because I was worried that he was fucking someone else, but because I was worried that he was passed out somewhere. I knew that my going out with other guys was going to be tough on him in the beginning, and I knew that his most likely reaction would be to drink himself into a stupor and fuck the person who was closest and hottest. Those would be his two criteria, I thought with a grin.
I snuck in the back entrance so I could avoid everyone and made my way down to our room. There was a slim chance he'd be there, a chance that evaporated when I opened the door and found it empty. I walked past our other room; the guest room we'd commandeered to use if we wanted to mess around with someone else, but it was empty too. I decided to keep wandering, exploring the massive house, and my feet automatically took me over to the nursery.
I walked around the corner and almost plowed right into Matt. He was walking the halls, carrying Riley. "Hey there," he said quietly. He gave me a nice kiss. "You're back early."
"So are you. What's going on?"
"Colic, or at least that's what the doctor says. The only way to keep him from crying is to walk around with him, with his head on your shoulder," Matt told me. So here, I'd been out on a date enjoying myself, and Matt had been here, watching out for Riley. I felt my heart swelling with the love I had for this man.
"Where are the nurses?"
"Everyone's been taking turns. I've been at it for about an hour now, so one of the nurses should break me soon." Now I felt a different surge, a huge surge of guilt, guilt that I'd been out having fun while my son was here, and he needed me. "Don't go there Wade," Matt said, reading me perfectly.
"I should have been here."
"You're here now," he said. Riley started fussing again. "He gets mad when I stop walking." He handed Riley to me, and I took him and held him just as Matt had. He cried a little bit, and then settled into my shoulder, fitting there perfectly. I felt so bonded to him, so connected, and having Matt here with me, it was like that connection just sealed the three of us together.
"So what did you do tonight?" I asked, as we started walking the halls of Escorial together. Riley didn't seem to mind us talking, but he got pissed off when I stopped walking.
"Went out to dinner with the guys, then came back here and hung out with Will, Ryan, and JJ. I'm thinking that if we can pull it off, we should try to go to JJ's competition next weekend. We'll be in LA to play UCLA anyway."
"I'm fine with that. Is this some special tournament or something?"
"No, but Jeanine usually goes to this stuff with him, so I think everyone's trying to make sure he knows he's not all alone; you know, with her out of action." At a basic human level, I could feel sorry for JJ, and I felt compelled to go, but it was hard to like him. He was such a bitchy little thing. Still, I got that he and Matt had a tight relationship, so if this was important to him, I'd do it.
"Did Will get in Ryan's pants yet?" I joked.
"That's so weird. It's like that guy so wants to mess around with Will, but he just can't let himself do it." He winked at me. "Maybe he's holding out for an older guy."
I chuckled, and that disturbed Riley, so I resolved to keep my emotional outbursts to a minimum. "I think he's straight, but a little curious."
"So how was your date?" He asked the question he'd been wanting to pose since I'd come home.
"It was nice, and it was fun." I paused before going on. "I was going to take him to the Sharks game, but instead we just went to the hotel next door and fooled around."
"Did you fuck him?" he asked, upset.
"No. We made out and blew each other," I said. "It was different."
I'd piqued his interest, which was my plan. "Different as in better, or different as in not so good?"
"Different as in different," I stated. "When you and I are together, I'm just so anxious to be with you, I'm always in a hurry. It's like I can't hold back. He was slow, and really deliberate. It was kind of cool."
He smiled at me. "We'll have to try that sometime."
"You've been with lots of other guys. What's it like with them?"
He thought about that for a bit. "I get what you're saying. It's different. I mean, for me, to be honest, half the fun is actually getting the guy to play around."
"It's the chase and the conquest," I teased.
"Actually, that's exactly what it's like." He sighed. "That's why this kind of freaks me out, because you don't work that way."
"No, I don't, but it's not that much different." I stopped, not sure if I should say what I wanted to say.
"Say it, Wade. I won't get pissed."
"I feel so free, so liberated." I watched him get pissed, and then force his feelings to dissipate since he promised me that he wouldn't.
"It's not like I had you chained up," he said in a slightly petulant way. He reminded me of JJ.
"You want to?" I teased, freaking him out and making him smile. "I don't know why I feel that way, I just do. Like I can do anything or anyone I want to. It's exciting."
"Yeah, except you're all excited to be with other people besides me."
I made him make eye contact with me. "You're wrong. I'm excited to be with other people, but it's made me want to be with you even more."
"Really?" he asked, surprised.
"Really."
"You know, you've put up with me fucking around for a long time now, so I really don't have any right to drill you about this shit. But thanks for trying to explain it to me."
"Dude, I love you. I don't want to hurt you. I want us both to be happy. That's what this is all about." We made it back to the nursery and Tiffany was there to take Riley.
"Back from your date so soon?"
"I work fast," I joked.
"Not too fast, I hope."
"Maybe you forgot how much stamina I have. Maybe we should remind you," I flirted. Matt raised his eyebrows.
"This is the only man I need," she said, as she kissed Riley. Matt and I both gave her nice kisses, and then went back to our room. He walked in first and I followed, closing the door behind me. I didn't lock it, since they may need me to help out with Riley. He walked over to the bed and stood there, so I walked up behind him and put my arm around his shoulder.
"Tell me you know that I love you," I ordered.
He turned around and gave me his cute grin. "I know that you love me."
"Tell me that you know you're the most important person in the world to me, with the possible exception of Riley," I said as I grinned back at him.
"I know that I'm the second most important person in the world to you, and I'm just fine with that."
I leaned in and kissed him, and he kissed me back with such passion it almost surprised me. I recognized right then what was going to happen. He was going to make love to me, fucking me to show me that he loved me, and to prove that I was his. It wasn't going to be slow and deliberate; it was going to be really intense and really hot. I was right. After we were done, he ended up sprawled on top of me, smashing my cum between us. I was pretty uncomfortable, sticky on the outside, and leaking his load out of my ass.
"Shower," I ordered. He laughed at my anal-retentive nature and humored me, and then we ended up back in bed, ironically in exactly the same position. I gently ran my fingers through his hair while he held on to me tightly, occasionally kissing my nipple. It was weird that I'd been in this exact same position with Sean just a few hours earlier.
"I want to ask you something, but if you don't want to answer me, I'll understand," he said.
I was expecting something about my date, something about Sean's dick or some other thing like that. "Fine. Go ahead."
"What's the deal with your uncle?" I didn't say anything right away, because my mind was shifting gears. He totally misinterpreted my reaction. "I'm sorry. After what I did, I have no right to ask you anything like that."
"Dude, you think I'm incapable of forgiving you?" I asked, mildly annoyed.
He looked up at me and grinned. "Have you?"
"You know, you do that. You give me that grin, thinking that it makes you look all cute, and then I'll put up with your shit."
"It does. It always works," he said, being cocky.
I kissed him. "Yeah, it does."
"So have you forgiven me?" he asked. It dawned on me that this was a big deal to him, that he had been agonizing over this, over making that comment to Carl about my father abusing me. I realized that as much as that had hurt me, as betrayed as I'd felt when I'd found out about it, he felt even worse for having done it.
I was going to tease him, or give him some shit, but this was serious. This was important to him. "Yes."
He exhaled and buried his head in my neck, and I could feel the tension just flow from his body. Then I felt something wet on my shoulder: tears. "I'm so sorry I did that," he said, almost sobbing. "I will never, ever, betray your trust again."
I made him look at me, and I kissed his tears away. "I know." We just looked at each other for a bit, gazing into each other's eyes, both of us trying to make sure that we understood each other. He was telling me how sorry he was, I was telling him that he hurt me really badly, but that I forgave him. It was surreal the way we could communicate without even talking. In the end, I looked away from him, ending our non-verbal conversation, and putting the whole thing behind us. Both of us wanted to close that chapter and move on. "My uncle was killed in Bosnia."
"That sucks," he said, more to encourage me to say more than for real sympathy. "Who was he?"
"Roscoe Garrett. He was a special envoy working on the Balkan peace plan." I started rattling the story off, almost like an automatic response. "He was working in the Clinton administration, so that was scandal number one, since he was a Democrat." Matt chuckled. "The convoy was traveling to Sarajevo, but they were going through some winding back roads to try and avoid the Serbs. My uncle's vehicle slid off the road and crashed down the hillside. It caught fire and exploded. There were no survivors." I swallowed hard, trying to control my emotions.
"When did this happen?"
"August 18, 1995," I said, the date still as fresh in my mind as if it were yesterday. "I was only 15 years old and home for the summer, living in hell at the compound." He held me tighter, to show that he loved me. "He was gay, although not many people outside our family really knew that. I'm not sure how Carl found out."
"Did he have a boyfriend?"
I nodded. "His aide. He was with my uncle, and died with him. His name was Jackson Stewart, a great guy. Scandal number two: he was a black man."
"So your uncle had a thing for black men?" He was trying to lighten my mood by asking me that playfully, but it was hard for me to think of Uncle Roscoe and not be somber.
"Jackson was the only partner he had that I knew of, so I'm not sure if it was black men in general, or just that black man."
"So were you guys close?"
"Very close. He was about the only older family member with whom I had a relationship. I used to spend as much time with him as I could, usually at his townhouse in Georgetown. My mother treated him like shit, but he was still her brother, so she couldn't really ban me from seeing him. She wasn't happy about me going over there." I sighed. "Right before he left for Bosnia, he and I were talking and I told him that I thought I might be gay. He's the only person I ever told about that before, well, before you."
"What did he say?"
"He was terrific. He told me that I should keep it to myself until I was older, until I went away to college. He told me that if I turned out to be gay, that it was going to be tough, but that he would be there to help me out, and do whatever he could to make it easier for me. He warned me that my parents would flip out, not because I was gay, but because of what it would mean to their reputations, and what it would mean politically."
"That mattered to him too?" He was amazed at how deep the political instincts were bred into my family.
"It mattered, but because of the extra pressure it put on me, not because it was a big deal. After that, I actually felt good about it for the first time, thinking that with his help, with him in my corner, I might actually be able to deal with being gay if that's how I turned out."
"Then he died," Matt said.
"Yeah. And I was all alone again. We'd always been tight, so tight I actually came close to telling him about how my father abused me. That's how tight we were. After he was gone, my mother made sure that there was no record that Jackson was with him. She set it up so Jackson's death was recorded as a random killing in DC. I got into a massive fight with her over that, but I lost. I felt like I let both Uncle Roscoe and Jackson down."
"No wonder that upset you when Carl brought it up. Your uncle was like the only guy you had that you could really talk to."
"He was my best friend." I felt a tear in my eye, and felt it roll down my face, and that pissed me off. Matt got my mood like he normally did, and ignored it.
"You must feel lost without him."
"Not really," I said, looking at him sincerely. "I miss him. I miss him a lot. But now I have you, and you're my best friend." He smiled at me, not a casual smile, but the smile he saved for those times when he was happiest. I'd gone out on a limb and bared my soul to him, something I didn't do for anyone else, and showed him that I trusted him again. I'd done the one thing that I could do that would most prove that I loved him. It was awesome to see how happy that made him. I decided that Uncle Roscoe would be happy for me.
Copyright © 2013 Mark Arbour; All Rights Reserved.
Story Discussion Topic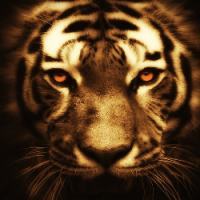 Open Club · 132 members · Last active
A fan club for Mark Arbour to chat about his stories
---
Chapter Comments