Paternity - 13. Chapter 13
September 29, 2000
Redwood City, CA
Wade
Matt was still changing, and bullshitting with the guys. "I'll see you out there," I said to him. He looked at me nervously. So much had happened in this room and on the ice, and he wasn't sure where we stood when all was said and done. I looked at him meaningfully and simply said, "It's cool." He nodded, still not convinced, but I wasn't going into it in the fucking locker room, so he'd have to just cope for a little while longer. As for me, I felt pretty euphoric. Winning a game was a total rush, and then having Matt change his whole attitude in the locker room was like a turbo boost on top of it.
When we win a game, there's nothing quite as exciting as coming out of the locker room afterward to find the adoring throngs of fans waiting for you. Only since this was Stanford, we didn't really have all that many fans, and they really weren't all that adoring, but for Matt and me, having our family there made up for it. Of course, like most everything else I did, I had a specific plan and order for how to handle them.
The first person I went to greet was Will. I knew that he needed the validation of having me pay attention to him first and foremost. I was getting good at reading other people's insecurities. "Hey there, little brother," I said, striding straight toward him and ignoring everyone else. I gave him a warm hug, and thought how cool it was that he knew I didn't like doing that, but I did it for him.
"Hey Wade! You rocked!" It was hard not to feed on his total admiration.
"Yeah, I thought so," I joked, making him and his hot friend laugh. "Hey Ryan. I didn't expect to see you up here. Glad you made it!"
"Thanks," he said nervously. "My mom's out of town again. Will bailed me out so I don't have to spend the weekend with my dad."
"And here I thought you were just dying to see me play hockey," I flirted, and watched him kind of freak out. It took him a little bit to get himself back to normal, and as I watched him rolling that around in his mind, I chuckled to myself. He totally reminded me of someone. He was hot, blond, and not all that sure about this whole gay thing. I'll bet if I went back in time, probably a good four years ago or so, I'd find that Klip was probably a lot like him. "I want you to meet someone."
"Who?" Will asked, even though my sentence had been directed at Ryan.
"The hottest guy on our team. That's why I'm not introducing him to you," I said to Will. Ryan looked even more nervous. "Dude, don't worry, he's straight." Ryan laughed uncomfortably at that, but he seemed a little more at ease. I dragged them over to the group of guys, and there was Klip, talking to three girls at the same time. One of them was his girlfriend, Shannon. "You ever gonna score?" I asked, giving him shit.
"I score all the time. Just ask Shannon," he said, winking at her and making her giggle. She loved attention from this god, especially in front of her girlfriends.
"You remember Will, right?" I asked Klip.
He fist bumped Will in a very masculine way. "Duh. Good to see you, bud." Will nodded, acting really cool. He reminded me of Darius.
"This is his friend, Ryan."
"Hey," he said, and fist-bumped Ryan too. "Nice to meet you."
"You too," Ryan said shyly. Klip and Ryan: those guys were an Abercrombie and Fitch poster waiting to happen.
"You trolling the high school for boys?" an obnoxious voice said behind me: Haupt.
He was so sure he'd ultimately be able to piss me off, but I'd bantered with way smarter people than this guy. "Dude, even at 14, they have a better chance of getting laid than you do."
"No doubt," one of the girls said disdainfully, and we all started laughing our asses off. He gave me a dirty look and walked off.
"He doesn't like you," Klip joked.
"Dude, you are so fucking smart," I said sarcastically. "And I thought you only got in here based on your looks."
"Dude, you're hitting on my man again. Knock it off," Shannon said playfully. We laughed some more, then when it faded, I moved on to a different group.
"I have to go say 'hi' to your parents," I told Will. I left him and Ryan with Klip, who I knew would make them feel welcome. The guy was amazing, the way he could talk to three women, a couple of guys, and keep two adolescents in his worshipful orbit as well. I walked up to Brad and shook his hand, then pulled him in so I was whispering in his ear. "You update that list yet?"
"Knock it off," he said, pushing me away and blushing. Robbie snaughed, that peculiar manner of snorting and laughing that he and all Hayes men seemed to use. "Good game."
"Surprisingly, it was," I said. Robbie gave me a big hug, and then a more formal but more meaningful greeting from JP was followed by a very sexy hug from Stef. He was a riot.
"It is a sign of how much I love you that I submit myself to these frigid temperatures," Stef said in his airy tone.
"You so want me," I flirted. I was just on fire, a flirtatious beast. Maybe Matt was right. Maybe it was this whole thing with Sean, but whatever it was, I felt like my whole social persona, not to mention my libido, had been turned up a notch.
Stef raised an eyebrow. "I think that is already well-established." JP frowned at him.
I turned to Claire and bowed, taking her hand and kissing it as if she were a French aristocrat. "Madame," I said. She rolled her eyes and smiled. I did the same thing to Jack, and that really made him laugh.
"That was kind of hot. How come you never did that?" Jack asked Brad, and Claire smacked him. Matt came sauntering out and did exactly what I was hoping he'd do. He walked over to JJ and gave him a big hug, so big that he actually picked him up off the ground. I watched him as he talked to JJ, and from the way they were moving their feet and gesturing, I could tell they were talking about skating. JJ seemed to grow a few inches after that brief conversation. The poor kid was probably lonely. Even a psycho parent gives you some attention.
But I wasn't really all that focused on JJ, I was focused on Matt. He'd really pissed me off tonight, with all that shit about letting Carl move over to our side of the locker room. And he'd pissed me off even more when he didn't back me up. And most of all, he'd pissed me off because he still didn't get what I was saying about Carl. I felt as if I'd thrown a mountain of evidence in his lap, and he'd completely disregarded it. I probably had grounds to be a bitchy queen and storm out of there, totally ignoring him and giving him the cold shoulder, but I wasn't like that. We played good hockey together, like we did tonight, and that did a lot to chill the negative emotions. Then his save at the end, where he set up that new plan to reward the outstanding rookies, was pretty fucking smart. It would have been for nothing if he'd have picked Carl, but instead, he chose Gathan, and that was awesome. It was as if he were trying to atone for past sins, and suck up to me at the same time. He'd been cornered, totally screwed, but he'd worked his way out of it with the skill of, well, my mother. He'd been watching me watch him, and he looked worried. I didn't want that, I didn't want that at all. I gave him my smile, the full force one, and his face lit up like mine did. He walked straight over to me.
"You don't hate me?"
"You are so fucking stupid," I said with a smile, then got an inspiration. "Don't go away." I walked over to Stef and whispered something in his ear. He raised an eyebrow, and gave me what I wanted. I walked back to Matt. "Come on."
"What?"
"Just come with me. Your fans can wait ten minutes."
"What are we gonna do that takes ten minutes?" he asked with a leer. He was joking, but his eyes bulged when I dragged him into the family restroom and locked the door. "Dude, really?"
"Really," I said forcefully, as I started unbuckling my pants. "You into pitching or catching?"
"Dude, I can take whatever you can throw," he joked, and dropped his pants. "What did you get from Stef?"
I pulled out the little packet, opened it up, and squeezed it on my dick, then stroked myself until I was fully erect. "Lube."
"You asked Stef for lube? In the middle of the hockey rink?"
"Yeah. And he had some, so go figure," I joked.
He started laughing until I pressed into him. That shut him up. "God yes," he moaned. It was fast, furious, and fucking awesome. We didn't talk much, we just groaned and grunted softly, showing each other with our bodies, in that short period of time, how much we loved each other. When we were done, he verbalized it. "Dude, I love you so much. You are fucking awesome."
"I love you too," I said.
"You ready to go?" he asked. We walked out of the bathroom, and I pretended to be fixing my sock or something so it looked like I'd just had some post-hockey wardrobe malfunction. I sauntered back over to Stef.
"Thanks," I said.
"Those little packets come in handy," he said with a wink.
"We're all going to dinner at that Chinese restaurant," I said to Brad. "Why don't you come along and bring the guys?" I gestured at Will, Ryan, and JJ. "You can even bring him," I said, nodding at Jack.
"Go play," Claire said. "I have to go pick up John anyway."
"Only I'm paying tonight," I asserted.
"Wade…" Brad said.
"I have more money than, well, you," I told him. He raised an eyebrow and we laughed. "I'll tell you the story later."
"Your stories are always interesting."
"So are yours. If you get there before me, will you get us tables?" I knew I could trust Brad to get things organized.
"You already had your delay, I thought," he said, gesturing at the bathroom and making me blush.
"Yeah, but now we have to talk," I told him. "Like I said, it's an interesting story."
"No problem," he said. He went to grab Robbie and the boys and left while we were still getting people motivated. The lure of free food ultimately drew them along. I let Klip bring Shannon and her three friends too, as an unspoken reward for being nice to Will and Ryan. I tried to track down Darius and Ella, but they'd evidently decided to go off and do their own thing. We were walking out of the rink when I saw Carl off to the side with Chitworth, getting ready to walk out to their car.
He looked at me with a fearsomely evil look, but then noticed Matt watching him and softened his posture. I felt Matt tense up, and knew that he'd picked up on that exchange. If he hadn't figured Carl out yet, he was almost there. "You guys are coming to the restaurant, right?" I asked, being friendly.
"Hell yeah. No nasty campus food tonight," Chitworth said in his enthusiastically dorky way.
Carl said nothing. "No hard feelings?" I asked, and held out my hand. I knew that gesture would resonate with Matt, and with the other guys on the team. It was also pretty calculated on my part.
"Whatever," he said coldly, refusing to shake my hand, and stormed off with Chitworth in tow. I'd been almost sure he'd do that. He was pretty predictable, and with this uber-macho persona he'd built, being graceful in the face of defeat was pretty tough to handle. Matt was pissed, and made to go after him, but I grabbed his arm.
"Let him go."
"Dude, that was fucking rude," he said.
"Yeah, it was, but I have more important things to worry about than that douche bag."
"Like what?"
"Like you," I told him lovingly.
"I thought you'd still be pissed at me." He was so morose and down. He really couldn't stand it when I was mad at him. Why hadn't I seen that before? Maybe because I wasn't looking.
"I'm trying to think of ways I can show you that I love you, but it doesn't seem to be working," I joked as we hopped into his GMC. "First I blew you in the driveway, and then I fucked you in the bathroom."
He started the GMC and left it in park, then leaned in and kissed me. "I'm so sorry. I'm so sorry for everything."
"What happened?" I asked him. "What did we just go through?"
"I don't know." He was confused too. "I was standing there in the meeting tonight, before we went on the ice, and I kept getting these looks from all the guys. They thought I was a total moron, a douche bag. I could just read their minds, or their eyes. It was fucking pathetic. I was fucking pathetic. And I thought that here I am, this total diva, treating everyone like shit, and no one likes me."
"It was worse than that," I told him. "They didn't respect you." He turned off the GMC and buried his head in his arms which were wrapped around the steering wheel. I put my hand on his back and he tried to shrug it off, he was that pissed off, but I left it there and he finally relaxed. I could feel him letting it go, feel him shucking the humiliation off as my hand stroked his shoulder and his back.
"Dude, we have to go to this dinner, but all I want to do is go home, lie in bed, and talk to you about all this shit," he said. He started the GMC again and headed to the restaurant.
"Dude, when we go home and we go to bed, we won't be talking," I said in my sluttiest tone. He got a big grin and shook his head. "We'll talk after we fuck."
He laughed. "I guess if I have you, that's all that matters."
But he didn't really 'have' me, I wasn't 'his', just his. "That isn't all that matters, but I'm here for you," I said, not wanting to over-commit during a sentimental moment. "So that means that tonight you're going home with me?"
"We'll see," he said, being playful and cocky. I raised an eyebrow. "Dude, I'm gonna wear you out tonight."
"Awesome," I said, as we drove up to the restaurant and parked.
"So you're buying, eh? I'm spending so much fucking money it will make your head spin."
"Go ahead. Try. Buy whatever you want," I challenged. We walked in and found everyone getting situated. Apparently, they'd just put the tables together. I went and talked to our waiter, gave him my American Express card, and told him that I was paying the whole bill. I made sure he knew that I didn't give a shit how much it cost. I mean, what's the use of having hundreds of millions of dollars if you can't throw a good party?
I scanned the party and saw JJ sitting at a table next to Ryan and Will, along with Klip, the three girls, and two other players. The two other players, Blanten and Kimchuk, were both forwards, and both freshmen. They'd latched onto Klip as their mentor, both because he attracted women like crazy, and because he was a good player. And because Matt had all but ignored them, and I hadn't been around, I thought sadly. JJ wasn't saying anything to anyone, and looked bored out of his mind. I walked up and held out my hand. "Hey there. I didn't get to talk to you at the rink," I said to him, being really friendly.
"Hey Wade," he said a little nervously, probably because he was being watched by all the people at his table, and probably because he wasn't supposed to like me.
"You guys are shit on the ice compared to this dude," I said to the players at the table.
"Him?" Blanten asked, almost a little derisively, and that got him a nasty look from Klip.
"He's a figure skater," I said. "And a damn good one."
"Right," the guy said dismissively.
"He could skate circles around you," Will snapped. That was really interesting, the way he jumped in to defend JJ, and the way he did it so aggressively.
"Sure he could," Blanten said dismissively.
"Wanna bet?" Will asked. "Hundred bucks says he can do ten laps around the rink faster than you."
"Dude, I'm from Minnesota. I been skating my whole life. I don't wanna take your money," he said, looking down his nose at JJ, who was sitting there, fuming.
"Hundred bucks, asshole," JJ finally said. "Or are you a pussy?" We all started laughing at that, since JJ hadn't said anything so far, and to have this big attitude come from this little body made him seem pretty fearsome.
"Alright, little dude," the guy said patronizingly. "I can use the cash."
"Fine," I said. "On the rink, before the game tomorrow." I wasn't sure if I could swing that, but we'd try.
Will started laughing, with Blanten staring at him. "Dude, he just got a bronze medal at the International Junior Competition in St. Gervais, France last month. You're going down."
"Really?" Blanten asked. "Fuck."
Matt came up from behind me and pressed in so close I felt his chest against my back, and that sent tingles coursing through my body. What the fuck was with me? It was as if I were on fire, sexually. "Dude, really. He gives me skating tips all the time. I've picked up way more speed and balance since he started giving me pointers." As Matt said those words, his deep voice vibrated through my body, making me horny as hell. JJ beamed with pride.
We wandered off to our own table after that, and sat with Brad, Robbie, and Jack, and a few of the other guys on the team. I looked over at JJ and saw him getting really animated, and I could tell from his gestures he was talking about skating. Just like last time, the restaurant didn't card very hard, and most of us had fake IDs of some sort, so we started really drinking.
Usually, I'm the sober one, but not tonight. At our table, Jack, Brad, and I were the most fucked up of the bunch. "So how did you find out they were gay?" I asked Jack, gesturing at Brad and Robbie. "I'm having this vision of the hottest threesome ever."
"Gross," Ganteaux said.
"No shit," Jack agreed. "I walked in on them and they were snuggling up together. It was really cute. Adorable."
"Asshole," Brad said.
"So like, that was back in the dark ages, wasn't it? When they strung people up for being gay?" Matt asked, pretending to be innocent, when he was giving them major shit. "I mean, hadn't TV just been invented."
"You're thinking of Stef," Robbie said.
"I'll tell him you said that," Matt responded, and that actually made Robbie look worried. Stef hated the thought of getting old. He hated it even more than Robbie did.
"It wasn't easy back then," Brad said, getting all philosophical.
I looked at him really carefully. "Dude, you went outside and got stoned."
Everyone cracked up. "Maybe," he said, grinning big.
"Shots!" Jack shouted. "More shouts!" It's amazing that we didn't get thrown out.
"Not shouts, dipshit. Shots," Brad corrected. I looked at Matt, watched him interact with all of these guys, and my heart swelled. I loved this guy; I mean I really loved this guy.
I leaned in and whispered in his ear. "I love you so much. Let's sneak off to the bathroom again."
He looked at me nervously, and then furtively whispered in my ear. "I love you too, baby, but you're being kind of obvious."
I felt rage fly through my body, rage at him rejecting me, and I was actually thinking about flying off the handle until I looked into his eyes. He was telling me, as gently as he could, that I was drunk off my ass and on the verge of making a complete ass out of myself. I don't think I've ever sobered up so fast in my life. "Got it," I said simply. He looked at me, a little concerned, so I smiled. "Thanks." I paced myself after that, but still had a blast.
It was late in the evening for a restaurant, but there were still some other patrons. One couple, probably in their mid-30s, looked really annoyed at all of the commotion we were causing. I went into my social mode, and called the manager over. I told him to put the other tabs on my bill too. It's not like there were that many people there, and besides, I felt so free and uninhibited; spending money felt good. I'd never felt quite like this before. I went over to their table and introduced myself. "Hello. I'm Wade Danfield."
"I'm Justin Baldwin, and this is my wife Kim," he said, not overly pleasantly.
"I'm sorry to bother you, but I'm worried that with our big celebration we ruined your evening. I asked the manager to put your bill on my tab to try to make up for it." I looked down and noticed they were almost done eating. "You have to get dessert."
"Well that's very nice of you," Kim said.
"Thanks," Justin agreed. "What are you celebrating?"
I told him that we played hockey at Stanford, and gave them free passes to a game, and then got the guys to give passes to the other patrons as well. When I was done, I looked around for Matt but couldn't find him, so I finally listened to my bladder and went to the bathroom instead. They had full-length stalls, so you couldn't see who was in there. I went in one to pee, thinking that this would be a great place to drag Matt off to and fuck him. Maybe it was because I was drunk, but I was so fucking horny I couldn't stand it. Maybe that Ryan kid would walk in and I'd take him for a walk on the wild side, I mused playfully, fantasizing about something that would never happen.
I was just finishing up when I heard moaning in the stall next to me. I froze and listened, but the sounds were so subtle I couldn't quite make them out. I rolled my eyes at myself and my Sherlock Holmes ways as I put my ear to the panel. Now I could hear a little better. Now I could hear slurping. Someone was getting his dick sucked. I tried not to chuckle at that, and wondered who it was. It was entirely possible one of the girls had snuck in here, so it didn't have to be a guy going down.
The smile was wiped off my face when the slurping stopped for a minute and I heard Matt talking. "You like that, don't you?" I couldn't make out the response; it was more of a guttural moan. "Now I'm gonna make you cum. Come on. Give me that load," he said, and started sucking with a vengeance. After all that had happened, all the shit that we'd dealt with today, he was in there blowing Carl. I was so pissed off I was ready to punch my fist through the wall of the stall and strangle both of them. I listened for the other guy's moans to pick up, and just when he was about to blow, I flushed the toilet. I figured that knowing someone was there might just fuck up his orgasm, and that gave me some small satisfaction.
I walked out of the stall and slammed the door, then looked in the mirror and saw this enraged, crazed person. What the fuck was wrong with me? I was pretty drunk, and pretty emotional, that's what was wrong with me. I had to get a grip, get control of myself. I washed my hands, and then washed my face off, and the whole effort was restorative. Plus I knew that Matt and Carl would be in the stall, listening to the water running, and waiting for me to leave so they could walk out without getting busted. I spent a considerable amount of time there, grooming myself, and just laughing my ass off inside at how uncomfortable Matt and Carl must be, stuck in the stall, pissed that I wasn't gone yet. In fact, I was having so much fun, I decided to wash my hands yet one more time.
I was really enjoying this, having them trapped in the stall, when my whole plan fell apart. Carl came walking into the restroom. If Carl was here, who was Matt blowing? Carl ignored me and walked over to the urinals and started peeing. I took a paper towel and pretended to try and clean some shit out of my eye. So if he wasn't blowing Carl, who could it be? I tried to visualize the restaurant before I'd come in here, trying to remember who was there and who wasn't, but it was no good. There were too many people.
"Hey Wade," Carl said casually. This was his nice mode, the way he talked when he was trying to piss me off and stir up shit. "We cool?"
Normally I'm a very social person, and I don't go for unpleasant conversations, but this time, in this place, I did. "I don't like you," I said to him honestly. I also had an ace in the hole, or in the stall, as it were, since I knew that Matt would be able to hear our conversation, and I assumed that Carl didn't know he was in here.
"Yeah, well your boyfriend likes me better than you. I guess that would do it," he said, being all snarky.
"Dude, he doesn't like you better than me, and he's just about done with your bullshit games. I think he's got your number, asshole. Your days around here are numbered." That I said as much for Matt's benefit.
"He wants it," Carl said, being cocky and grabbing his dick. "Bad."
"Right. That's the problem with you, Carl. You think short term. Teasing him only works for a little while. Then the guy decides the prize isn't worth it, or more likely in your case, he gets it, and it's a total disappointment."
"Nope," he said, and went to pull his zipper down.
"Keep it in your pants," I said dismissively. "I'm not interested."
"What gay guy doesn't like dick, especially big dick?" he joked.
"I'm more interested in what's attached to the dick, and I've had plenty of big dicks, so that's nothing new for me." I was really bugging him, since none of his lines were working.
He angled his way down a whole different track. "So we have something else in common."
"What do we have in common?" If he brought up my father again, I'd kill him with my bare hands.
"Matt told me about your uncle. My cousin was killed in the same convoy."
That was a raw wound. "Matt told you about my uncle? What did he tell you?"
"That he was killed in action with his boyfriend. That your family hushed the whole thing up, so no one would know he was a fag. You know, that shit." He had this really proud grin on his face, but he wasn't as happy as I was. This was gold.
"My uncle was more of a man than you'll ever be," I said to him disdainfully.
"You just don't know how to get rid of me, do you?"
"Carl," I said, shaking my head. "If I wanted to get rid of you, you'd be gone." I snapped my fingers. "You'd vanish."
"You couldn't do that. No one can do that."
"You're an ordinary person. You're nothing special. Remember the movie 'Dave', when the Chief of Staff says 'he's an ordinary person. I can kill an ordinary person,'" I said, imitating the movie. "You're an ordinary person."
"You'd have me killed?" He laughed.
"Absolutely not," I said, laughing with him, then changed my tone until I was dead serious. "I'll just make your life such a living hell that you'll kill yourself."
"Whatever," he said, and stormed out of the bathroom. I was completely quiet after that. I carefully wiped off the bathroom counter, and then pivoted around so I was leaning against it and facing the stall. After a few seconds, the door opened just a little bit and I saw Matt's eye peeking out. His peeking eye met my steely ones, and the gig was up.
"You can come out now," I said.
"Fuck," I heard a voice say. Matt walked out, looking all sheepish, with Gathan behind him. Gathan? He blew Gathan? They could barely stand each other. What the fuck?
I thought about laughing, but I decided to mess with their minds. "You two are total assholes," I said, almost shouting.
"What? What did I do wrong? I didn't do anything wrong," Matt stated firmly, even though his voice was just a little shaky.
"I'm really sorry Wade," Gathan said. "I'm so sorry."
"What did I do wrong?" Matt interrupted.
"You didn't come get me first," I said, and watched them kind of freak out. I smiled then, and started laughing at them. "You both just about pissed your pants."
"Very fucking funny," Matt said. He was still freaking out, but not about me catching him with Gathan. He was freaking out about my conversation with Carl.
"I wanted to watch you," I said to Gathan, in my sexiest voice. He swallowed hard.
"Anytime, Wade," he said, and washed his hands quickly, then scurried out of the restroom.
"We need to get the fuck out of here before I kill someone," Matt said.
I wrapped my arms around him, and he tried to push me away, but I held on tight. "How about if you calm down, then we go out and wind things up and I pay the bill?"
"I don't know if I can calm down," he said. He was shaking underneath my hands.
"I think you can," I said. I knew what he needed. I pulled him back into the stall and pulled his pants down. Before he knew it, I was blowing him, but that wasn't enough. He needed to fuck me. I didn't have any lube left, and he was a big boy. This was going to hurt, but he needed me. I got him as wet as I could, then got up and dropped my pants. I expected, given his mood, he'd just drive into me, but instead, he dropped to his knees and started really rimming me well, making sure I was as wet as he could get me. I heard him spit a few streams of saliva on his dick, and then he lined himself up and pushed into me.
It wasn't the most pleasant thing at first, but he paused a few times to spit on his dick, then got us lubed up enough that he could really fuck me. And boy did he. Damn. It was one of those emotional fucks, the kind where he takes all of his anger and his energy and concentrates it in his dick. He pounded me for what seemed like forever, but was probably only ten minutes. I heard the door open, and I heard people in the bathroom, but neither one of us gave a fuck. We didn't talk, and didn't moan much, we just panted and fucked. He finally blew when no one was in the restroom, which was fortunate since he let out a pretty loud groan, and then he was done. He pulled out of me and dropped to his knees, ready to blow me, but I pulled him up.
"I get my turn later," I said, and kissed him. He was a mess, completely drenched with sweat. "I'm going to pay the bill while you try to get cleaned up. I'll meet you outside."
"Wait," he said, as I made to leave. "I love you. You know that right?"
"I know that," I told him.
"Thanks, Wade."
"My pleasure," I said.
Copyright © 2013 Mark Arbour; All Rights Reserved.
Story Discussion Topic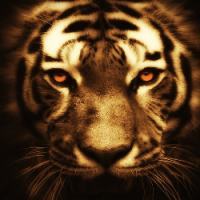 Open Club · 132 members · Last active
A fan club for Mark Arbour to chat about his stories
---
Chapter Comments