Paternity - 82. Chapter 82
Happy New Year! If you're stuck at home tonight, here's some reading material. If you go out, maybe this will help your hangover. Regardless, I wish you all a very joyful and prosperous 2013!
December 12, 2000
Escorial, CA
Wade
It had been a very long day, and I was pretty tired as I drove up the drive toward the garage. I'd had a paper due today, and I'd been up half the night finishing it up. It wasn't my best work, and that had irritated me. Then I'd had to spend the rest of my night studying for my psych final. I felt pretty good about it, but it was easy to misjudge. I'd made it through the day, but I was just drained. I pulled my car up and one of the guys in the garage came out and took the keys from me. "I will clean her up for you," he said pleasantly.
"Thank you," I said, and smiled. A small thing to improve my mood. I walked into the house, wanting to get to my room and collapse before dinner, and was surprised when I actually made it. I was sleeping soundly when I felt the bed move.
"Dinner time," Matt said. I opened my eyes to see his smiling face inches from mine.
"What time is it?" I asked groggily.
"Six forty-five," he said. "Get up."
"Fine," I said, playfully pushing him away from me. I got up and went into the bathroom to comb my hair and brush my teeth.
"You better prep Nana. Looks to be a tense dinner," he warned.
"What happened now?"
"Robbie came up here to see Brad," he said. Brad had been up here this week working. "Brad is hella pissed at him."
"Did they work things out?"
"Don't think so. I saw Robbie in the TV room, hanging out, looking glum. Brad basically threw him out of their room."
"What caused it this time?"
He shrugged. "He said it's all Will's fault, as usual." I fought back the anger that statement sparked, at how Robbie was so good at blaming everyone but himself.
"Terrific," I said. I managed to intercept Nana before she went into the dining room. "Sometimes dinners here can be a little exciting," I told her.
"I like a little excitement," she said.
"This one could be tense."
"It will be nice to see someone else's family fight and argue instead of my own," she said fatalistically. Matt, Nana, and I walked into the dining room and took our seats, pausing to greet Jack and Claire.
"What are you two doing here?" Matt asked.
"Heard there were going to be fireworks," Jack said. "Since we didn't see the show at JJ's party, we figured we'd catch this one."
"It's not funny," Claire said severely.
"I didn't say it was funny," he snapped, something he almost never did. Matt and I looked at each other knowingly. This was going to be one hell of a dinner. Frank and Isidore came in next, and we greeted them. Isidore and Nana were becoming pretty good friends, so they chatted about the latest charity work Isidore was involved in. Brad came in and sat next to me.
"How are you doing?" I asked him.
"Shitty," he said in a clipped way that indicated he didn't want to talk about it.
"Okay then," I said with a smile, trying to cheer him up, but it didn't work. JP and Stefan were next into the room, and while Stef's cheerful demeanor usually lightened up the environment, tonight he was so angry he was completely unable to hide it. It was visible in his walk, and in his eyes, which belied the rage that burned behind them. JP was as cool and calm as ever, his impenetrable veneer in perfect place, but I could sense how upset even he was.
Robbie came in last, and as soon as he did, the tension in the room soared. He actually seemed to hesitate for a bit, as if he'd run into a physical wall, and then took his seat across from us with a scowl. It was significant that he didn't sit next to Brad. "Hello," Nana said pleasantly. "I'm Eulalie Garrett. I don't believe we've met."
"Robbie Hayes," he said abruptly, and then remembered to stand up and shake her hand.
"Well it's nice to meet you," she said cheerfully, doing her best to brighten things up.
"It's nice to meet you too," he said nicely, trying to get in a better mood. "I've heard all about you."
"I've heard a lot about you too," she said.
"I'll bet," Robbie said, and scowled at the rest of us.
"So what brings you up here in the middle of the week?" Claire asked Robbie, trying to direct the conversation away from his grumpiness.
"I came up here to try to work out some issues," he said, and glared at Stef. "I was unsuccessful."
"Something that is not unusual for you," Stef said, glaring right back at him.
"What the hell is that supposed to mean?" Robbie demanded loudly.
"I will remind you that it is unacceptable to raise your voice in this house," JP said evenly.
"It means you are destroying your family, and as that is the most important measure of a man, you are an abject failure," Stef said with venom in his voice.
"I'm not the one destroying my family," Robbie said.
"No?" Stef asked sarcastically. "Let us try to find someone who agrees with you." No one said anything.
"If you don't want me to be here, I can solve that problem right now," Robbie said, tossing his napkin on the table.
Before anyone else could speak, Jack stood up. "I don't want you here. I can barely stand to be in the same room with you. But I would never think of not inviting you to be here. You're part of this family for as long as Brad puts up with your stupid ass. That means you get to be here. Period. But it also means that you have that same obligation to the rest of us, and you have that same obligation to your children."
"You've already made your point about that," Robbie said, but he was a little taken aback. I searched my memory, trying to remember a time when Jack had ripped into someone like this, but couldn't.
"I don't think I made my point at all. I don't think you get it. I have two children, a son and a daughter, and I've all but adopted another daughter, and one of your sons," Jack said. He was talking loudly, close to pushing JP's 'no yelling' rule, but a glance at JP showed him to be calm and attentive. He wasn't going to intervene. "There are times when one of them may irritate me, and there are times when I like one of them better than the other, but I would never, ever let them see that. I would never show one of them that I loved that child more. And I cannot imagine what kind of parent would pointedly exclude one of their children from a family event. That is so reprehensible, it makes my blood boil. What you did to Will, banning him from JJ's birthday event last weekend, makes you a terrible parent. As far as I'm concerned, you aren't fit to even walk through that door, much less sit at this table. You aren't fit to be a member of this family. And you sure as hell aren't fit to raise your kids. You're acting like you're in middle school. You're acting like a God damn 12-year-old. You're taking sides, pitting one of your kids against the other. Your 18-year-old son gets it. He got it when the rest of us didn't. He refused to go to that party, because he saw how poisonous your actions are."
"This is a tough time for JJ. I was just trying to help him out," Robbie said lamely. He was absolutely laid flat by Jack's tirade.
"You were trying to help JJ out by hurting Will?" Jack demanded. "That's what you're telling us. And you wonder why he wanted to be emancipated? You wonder why he wanted to be in control of his own life?"
"I wasn't trying to hurt Will," Robbie objected.
"Well you did," Stef said. "And what is worse, you do not know that you did, and you don't even care that you did."
"He agreed not to show up," Robbie said.
"I was here with him," Matt said. "I was the one who ran into him in the hall when he was charging back to his room, tears pouring out of his eyes. Well, actually, he ran into me. Except for us," he said, gesturing to Nana and me, "he was up here all alone."
"It's one thing for him to decide not to be there on his own. It's another thing for you to ask him not to be there," Jack noted. "You banned a family member from a family function. Who gave you that right? Who gave you the right to do that?"
"I don't have to listen to you people sit in judgment of me," Robbie snapped loudly.
"The hell you don't," Frank said. "What the hell is wrong with you? You really hurt that kid. And you don't even give a shit."
"The reason he can't admit that he completely fucked that up," Brad said, "is because then this latest incident would expose him as the total asshole that he is." His voice was even, his teeth clenched, barely concealing his rage. And the fact that he dropped an F-bomb at the table really gave away how truly pissed off he was.
"That's not fair," Robbie objected.
"What happened?" I asked.
"You want to tell them what you did, or do you want me to?" Brad demanded. Robbie said nothing. "To try and repair their relationship, Will took the first step, and went down to see Robbie at Anders-Hayes. His goal was to apologize to Robbie for being rude and disrespectful."
"Why should he apologize?" Claire asked. "He wasn't the one who asked his son to stay away from JJ's party. And he wasn't the one who put up a wall between a son and his mother."
"He went to apologize because his relationship with Robbie, and my relationship with Robbie, was worth more to him than his pride," Brad said. "Tell them what happened when Will got there!" he demanded. "Tell them!" he shouted. JP cleared his throat, to warn Brad to quiet down.
"I wouldn't see him," Robbie said.
"Oh no you don't," Brad said. "That's bullshit. That's not what happened. You had him barred from even going to your office. He was there to see you, and the guards wouldn't let him pass. You're an almost forty-year-old pussy, using the guards to keep your own son away from you! You don't even have the balls to tell him that to his face. So what happened? You sent your assistant down to tell him he couldn't pass by the guards. Your assistant!"
"You did that?" Jack demanded. "Are you kidding me?"
"Well the last time he came down to see me he was ranting and raving, and disruptive," Robbie said.
"How many people heard him ranting and raving?" Stef demanded. "How many people had their day disrupted by his visit?"
"No one did," Brad answered for him. "Will waited until you had finished your meeting and talked to you privately, with no one else around. You just didn't want to have to face him. So you banned him. You banned him from the party, and you banned him from Anders-Hayes."
"Perhaps Will is not the one who should be banned from Anders-Hayes," Stef observed. He was absolutely seething now.
"Stef, that's not on the table right now," Brad said, shutting him down.
"What do you mean, 'right now'?" Robbie demanded.
"So typical of you," Stef said disdainfully. "Ignore the entire discussion of how you have so negatively impacted other family members and focus only on yourself."
Robbie stood up. "I'm done with this."
"Even more typical," Stef said. "First you are a coward, refusing to even look Will in the eye. And now you are an even bigger coward, refusing to even look in the mirror."
"Forgive me for making an observation into something that isn't any of my business, but I've spent some time with Will, and I find him to be a delightful young man. He seems determined to try and repair the frayed relationships in his family, and it appears you keep putting road blocks in front of him," Nana said to Robbie as sweetly as she could. "Why?"
"What road blocks am I putting up?" Robbie demanded forcefully. Nana raised an eyebrow at him.
"Now young man, I haven't said anything to you that warrants you taking that tone of voice with me," she said coolly.
"I'm sorry," Robbie mumbled, and sat back down. Nana was almost as good with men as she was with horses, or so it seemed.
"He told me that all of the men in his family had issues with their mothers, you included. He told me that he felt it was important to do what he could to try and help his mother out, so he didn't end up regretting his lack of effort. He mentioned the guilt you carry around about your mother," she said to Brad, "and the fact that you don't even talk to yours," she said to Robbie.
"Wow," Matt said to her. "Your memory seems pretty good to me."
"Damn straight," Nana said. "So just as he's trying to do that, you throw up walls, refusing to even let the doctor talk to him."
"He can talk to the doctor," Robbie said.
"Now he can," Brad retorted. "After he sued you to get you to agree to let him."
"You must really hate this young man," Nana said. "You must truly detest him, to do what you've done. Is he that bad of a person? Have I misjudged him that badly?"
"I don't hate him," Robbie said. "It's just that JJ needs me to be there for him right now. He's all alone, with his mother out of commission."
"So you chose one son over the other?" Nana asked. "I think that's what handsome here was trying to explain to you," she said, gesturing at Jack.
"That's not what I was trying to do," Robbie said. "Will has treated Jeanine really badly. He's gone out of his way to root her out of his life, and even had her arrested in Norway. Why would I give him access to her so he could hurt her again?"
"Have you completely lost your mind?" Claire asked. Wow. Even she was getting upset. "I was there, in Norway, and I watched how Jeanine was all but manipulated into her breakdown. JJ was using her as an equalizer. He couldn't get Will to do what he wanted, so he was using Jeanine to do it for him. And she did it in a truly horrible way. Will didn't treat her badly at all. And I don't blame him one bit for trying to remove her from control of his life."
"Will's psychologist was adamant that he was best served by Jeanine not having parental control over him," I said, jumping into the fray. "He told Will that once Jeanine was at a stable place, they would have a more equal power balance, and they could then try to repair their relationship."
"Well she's not at a stable place yet," Robbie said.
"He knows that," Brad said. "He knows that it's a risk to him to deal with her now. But he said he would. Do you know why? He thought that he might be able to help her. Yeah, that really sounds like he's out to hurt her."
"So why do you hate him? I mean, I hate my daughter. If she were to turn up dead on the shore, I'd go to her funeral with a smile on my face," Nana said coldly. "But she had me drugged and locked up in a nursing home, in a virtual coma, for four years. I think I have good reason to wish her ill. What did Will do to you to make you hate him so much?"
"I don't hate him," Robbie said.
"You just don't care about him as much as your other sons," Nana concluded.
"I didn't say that," Robbie said.
"Yes you did. You said that with your actions, and you said it with what you didn't say. You all but drove him out of his home, so now he's living in a hotel near his school. He reached out to his mother, and you threw a wall in front of him. You stopped him before he could even try to reach out to his brother, banning him from the parties. And when he tried to make things right with you, you had guards block his path." He said nothing in response to Nana's summation. "Well let me tell you something. What the good doctor here was telling you is spot on. It's OK to like one child better than the other. It's OK to even love one child more than the other. But it is never, ever OK to let the kids know that. Never."
"What about JJ?" Robbie demanded. "All of you worry so much about Will, but you don't even stop to think about what JJ is going through!"
"It seems to me," Claire said evenly, "that I invested a considerable amount of time in going to Norway for JJ's tournament. I would like you to point out where, as JJ's aunt, I have failed him?"
"I didn't say that you had," Robbie said.
"Are you implying that I have?" Stef demanded. He was really angry. I half expected him to throw something at Robbie.
"No, he's aiming that comment at me," Brad said. "Aren't you?" Robbie said nothing. "I've spent the last few weeks watching you and JJ gang up on Will, trying to make him uncomfortable enough to move out. I've tried to intervene, but every time I try to reason with JJ, you step in and validate his views. He's acting like he's a seven-year-old spoiled brat, and so are you."
"So now I'm an unfit parent?" Robbie asked rhetorically.
"I would say so," Stef said. "Shall we take a vote?"
"This is my fault," Frank said, only his voice was choked up. The discussion up until now had been fast and furious, but with Frank's emotional intervention, it slowed down, and we all paused to hear him. "I did what you're doing now. You're picking favorites, and you're playing your kids off against each other. I'm not sure if I did that, played you off against your brother and sister, but you were definitely my favorite, and they definitely knew it. And now look at you. All three of you are fucked up." And then, a single tear fell out of Frank's eye and rolled down his cheek. That was stunning. That never happened. "Excuse me," he said, and stood up to leave.
"Dad…" Robbie began, and stood up to follow him.
"Stay away from me," Frank said, pointing his finger at Robbie, then left the room.
"This is how JJ felt," Robbie said to all of us. "He felt like I do right now. He felt alone, and embattled."
"Perhaps," JP said calmly, and in such a way that told everyone he had taken the floor, and would brook no interruptions. "If he did, then like you, it is his own fault. Only the difference is that JJ is a fifteen-year-old boy who is acting like he's ten or eleven. You are a man acting like you are ten or eleven. You have responsibilities and obligations to your other sons, and to your family. You do not have the luxury of regressing back into your childhood. And what is worse, your actions, and those of his mother before you, have allowed JJ to build these walls around himself and shut out other people. He lets a few people in, and then closes others out. It is unhealthy, and it concerns me deeply."
"Well, you've all pronounced judgment on me. I hope you're happy," Robbie snipped defiantly, seemingly oblivious to JP's words.
"I'm not happy at all," JP said. "I'm not happy because one of my grandsons is clearly very troubled, and his parents are enabling his self-destructive behavior."
"It sounds like you're talking about Will," Robbie said, being a smart-ass.
JP spoke again before Stef or Brad could flay Robbie alive. "And I'm not happy because you are so stubborn, and so blind, that you cannot see the facts in front of you. Beyond that, I'm even more unhappy that, sitting in front of you, are people that you purport to love and respect, and they have banded together, and to a person they have told you you're behaving like a complete idiot, yet you refuse to see it."
"Maybe you're all wrong," Robbie said lamely.
"A good part of my research involves statistics. I would say that based on the issues at hand, we have an adequate sample size to determine that you're wrong with a possible error of less than .005%," JP said in his crisp academic tone.
"Do you all agree on this? Do you all think I'm the crappiest parent in the world?" Robbie demanded of us.
"Let us rephrase this in a more meaningful way," Stef said. "The correct question is have you been a horrible parent to your sons? Have you knowingly and willingly harmed them? Does your stubbornness and blindness to that continue to endanger them, and harm their development?"
"The answer to that is no," Robbie said to him angrily.
"Then perhaps someone here would like to agree with you," Stef said, waving his hand at the table. "I will not." Robbie looked at all of us individually, and really focused his eyes on Matt, but got no response.
"It would seem," JP concluded, "that the answer to that is not 'no'." No one said anything; we all just stared at Robbie, who was deep in thought. He finally seemed to realize how unwelcome his presence had become, and without saying anything, he walked out of the room. There was a long pause as he did, while we heard his footsteps fading away as they clicked down the expansive hallway. "I think that perhaps he will see reason in the end."
"I learned something tonight," Nana said. "I learned that gay men can be just as big of stubborn, egotistical assholes as straight men."
"This much is true," JP said, chuckling.
We actually focused on eating after that, and were relatively silent for quite a while, until Nana spoke up again. "I'm sitting here, feeling incredibly guilty for butting my nose into your business, when all you've done is show me incredible kindness. I feel as if I have worse manners than that young man who just left. I truly am sorry."
"And I fear you are as misguided as he is," JP said smoothly. "We have adopted your grandson into our family, and we have benefited from his inclusion much more than he has benefited from being part of us. We have done the same thing with you. You must treat this as your home, and you must consider yourself to be part of our family."
Nana just stared at JP, absolutely speechless in response to his words. "I don't know what to say," she said, and then wiped a tear from her eye, and then another. She was surprised, but I wasn't. I was overwhelmed with their generosity, but I wasn't surprised. I was part of them, and by extension, so was Nana. If Nana needed help, they would be there for her, because I wanted them to. Only now, they'd gone beyond that. They'd elevated Nana in the hierarchy so she was directly linked to them. Now they would help her, period. Now she was part of them, period. My involvement, my actions, were no longer required. She wasn't here because of me; she was here because of her direct inclusion.
"I'm not sure that's such an honor," Matt said, teasing her to lighten up the emotional moment. "Sometimes things get a little rough around here."
"You don't like it when things get rough?" she asked him, with a clear double entendre to her question. That cracked us all up, and the laughter served to lighten the mood enough to make the rest of the dinner enjoyable.
After dinner, everyone scattered to their own areas, while I headed out to the patio, knowing I'd find JP there smoking his nightly joint. Brad and Stef were there as well. "I hope I'm not intruding," I said.
"Your presence is never an intrusion," JP said smoothly, and motioned me to have a seat.
"I have a mind to gift my shares of stock in Anders-Hayes to Will," Stef said. He was really angry, almost beside himself. I was trying to remember when I'd seen him this agitated. "Let's see Robbie throw him out when he owns as many shares of stock as Robbie does."
"Let's see how things go, Stef," Brad said, trying to calm him down.
"Who controls Anders-Hayes?" I asked.
"Robbie owns 35% of the stock, Stef owns 35%, and I own the other 30%," Brad said. "The company has been doing really well this year."
"I am concerned that if Robbie brings the same mindset to business that he brings to his personal life, he will drive it into ruin," Stef said.
"I suspect that many businessmen have shitty personal lives," JP observed. "I think it is appropriate to evaluate Robbie's corporate performance separately."
"I cannot believe he did that to Will," Stef said. "He can explain his business performance to Will at the next Board meeting. Perhaps I will call one just to inconvenience him."
"Are you OK?" I asked Brad, pointedly ignoring Stef's tirade.
"Peachy keen," he said sarcastically. "Your grandmother hit the nail on the head. I keep trying to get JJ onto an even keel, but he has this need to bond with one parent, and he's latched on to Robbie."
"That's not all that uncommon, is it?" I asked. I hadn't really bonded with either of my parents until recently, when I'd repaired my relationship with my father.
"I don't think so, but what is uncommon is how JJ seems to then block out everyone else. It creates an interesting dynamic," JP said.
"Is JJ really that big of a schemer?" I asked. I'd never liked him, but Matt did. I could see him doing all of this on purpose.
"I don't think he does it intentionally," Brad said. "I don't know why he's this way. Maybe it has to do with the way Jeanine handled his skating career."
"It's not really fair to blame anyone for this," JP noted.
"You're right," Brad agreed. "But I'm worried about JJ. Whenever I try to talk to him, he completely shuts me out. And even when I'm in town, he and Robbie are always planning to do things together, pointedly leaving me out."
"Maybe Robbie can help him out," I said insincerely.
Brad shook his head. "They seem to bring out the worst in each other. You saw Robbie tonight. He's made JJ his cause, and he defends him without thinking about anything or anyone else."
"So what are you going to do?" Stef asked.
"I'm going to stay here tomorrow and let things calm down, and then I'm going back to LA. JJ is going to go into counseling, and Robbie's going to support me on that, or he's out of the picture as far as JJ's concerned." Brad said that with resolve.
"What about Will?" I asked.
"Will is doing just fine where he's at. The last thing he needs is to get more involved in this situation. He's just marking his time, finishing up his semester, so he can move up here," Brad said dismissively.
"I meant are you going to spend any time with him?" I asked Brad pointedly.
Brad gave me a nasty look, one that mellowed as he thought about it. "You're reminding me to try and balance my time with my sons."
"It is not a bad objective to have," JP observed.
"I haven't done that very well in the past either. It seemed to work so well. JJ focused mostly on Jeanine, Will focused mostly on me, and Darius focused mostly on Robbie," Brad mused.
"Only with Jeanine out of the picture, the rest of you have to step in and pick up the slack," JP said.
"I'm doing the best I can, Dad," Brad said defensively. He was clearly at a loss as to how to deal with this.
"Will has transformed himself into an adult, JJ has regressed to elementary school, and he's taken your partner with him," I said with a smile. "You seem to have your hands full."
"I'd rather be fighting your mother and Alexandra Carmichael," Brad said, making us laugh.
---
December 13, 2000
Escorial, CA
Wade
"Hey Dad," I said, as I answered the phone.
"Looks like we have a new president," he said. He was in a good mood. "George W. Bush."
"Looks like it, handed to him by the US Supreme Court," I said, less cheerfully.
"Doesn't matter how it happened, it happened," he said, with his typical head in the sand attitude. "Besides, it wasn't that simple."
"How did Florida end up as such a clusterfuck?" I asked.
He laughed. "I don't know. But it sure as hell is."
"Guess this means you'll end up with a committee," I mused.
"I'm not sure about that," he said, and then I could feel his mood change even before he spoke again. "We released a statement to the press about the divorce."
"Smart idea," I said. "It will hopefully get buried in a busy news day."
"Hopefully," he said. "I wanted you to know so you weren't surprised."
"Thanks," I said. "How will this impact you?"
"With all of the potential fallout from this crap your mother pulled, my colleagues are probably going to sideline me, just to keep the potential damage to a minimum."
"I'm sorry about that," I said sincerely.
"It's alright, Wade. It's my fault, for being so oblivious about things. I have to pay the price for that now. It's going to cost me a committee chairmanship, an assignment or two, and it will keep me out of the cabinet."
"I didn't even know you wanted a cabinet position," I said.
"I don't know that I want one either. I've had some meetings with the new President, and he seems like a nice enough guy, someone I could work with. I'm not a big fan of his Vice President, though, and I'll probably end up spending more time with him in the Senate."
"But it would have been nice to have the option, and to be considered," I noted.
"It would have," he confirmed.
"You know, this will all blow over in the next year or two. Maybe after the next election, they can make it up to you."
"Maybe," he said. "I've become pretty philosophical about this being my last term in the Senate, and I think it will actually make me a better senator. I can genuinely work for the good of my country, and my state, without an eye to reelection."
I knew that was at least partially bullshit. Someone like my father, a consummate politician, couldn't ever not think about re-election, even if he didn't think he was running. "I hope this makes it more fun for you."
"I hope," he said, without much conviction. "How's Nana?"
"She's doing really well. She spends most of her time riding, shopping, and meeting with lawyers. In that order," I said, laughing.
"I'm glad to hear that. Do you think she'd be interested in coming out to DC for our Christmas party this year?"
"I don't think she's eager to be anywhere close to Mother," I said cautiously.
He sighed. "Your mother has retired to Goodwell for the time being. She won't be attending the holiday functions."
"So you basically want Nana to come out and co-host the event with you," I said.
"If she wants, but otherwise she could just attend," he said.
"I'll talk to her about it, and one of us will call you back," I said.
"Thanks, Wade," he responded, and then we ended our call.
I wandered through the massive house, looking for Nana, and found her walking purposefully down the hallway, heading for the stables. "Going for a ride?" I asked.
"Have to break in my new horse," she said.
"New horse?"
She nodded. "JP told me I could keep my own horse here, so I bought a stallion. Spunky thing. Named him Gunpowder."
I laughed. "Does that make you Ichabod Crane?"
"Hardly," she said. "Join me?"
"Sure," I agreed. We went out to the stables and put on our riding tack, then she took me over to show me her new steed. He was a beautiful horse, all black with a patch of white on his chest. "What a beauty," I said as I admired him. He stamped around as I looked at his eyes. Nana grabbed the bridle and pulled his face down, eyeballing him firmly, and that calmed him down. "He's already afraid of you."
"He respects me," she corrected. "He's a thoroughbred, and full of fire."
I mounted Charger, she mounted Gunpowder, and we trotted out onto JP's acreage. It didn't take her long to make Gunpowder completely aware of who was boss. "You're amazing with him," I told her.
"I'm good with horses," she agreed.
"I talked to Dad this morning. They're announcing their divorce today, hoping it gets lost in the news about the election."
"Probably will," she said, even as she pretended to manage her horse.
"He wanted to know if you'd be willing to come back and co-host his Christmas party."
"With your mother there? I'd probably shoot her."
I chuckled. "She's evidently retired to Goodwell."
"What's that all about?"
"You want me to tell you what I know, or what I think?" I asked.
"Both."
"All I know is that she's living out there. What I think is that she's using this to avoid having to deal with the crap she's been busted for. She's hidden away from the world, so no one can bother her, or ask her unpleasant questions."
"Coward," Nana said dismissively.
"Yep," I agreed. "And when the heat of these investigations picks up, she'll check herself into rehab, and then use that as an excuse to explain everything. She'll get off lightly, and be out and about within a year, maybe two."
"That's almost criminal. They should take her down, and put her in jail."
"That won't happen," I said. "She has too much dirt on too many powerful people for them to let her fall that hard." I thought about Brad, and how she knew all about his machinations last year. He was the kind of person who would fight for her behind the scenes, if only for his own survival. We rode on for a bit, digesting my words, and the almost inevitable scenario I'd painted.
"So why's he want me there? Doesn't he have some pretty harlot to fill in instead?" Nana clearly had issues with unfaithful men, no doubt stemming from the renowned infidelity of my grandfather.
"He wants you there to show that he still has your support, and he's offering you this chance to make your re-entry into the social scene," I said.
"He doesn't need my support," she said, as we slowed to a walk and negotiated a rougher piece of terrain.
"You being there will show that you don't blame him for what happened to you, and tells the world that he's innocent. It says he wasn't involved in this big plot to keep you locked up." She didn't say anything. "It also gives you a chance to show people you're fine, and that you're not crazy. Now that may take some doing on your part, to fool them, but I think you can pull that off."
She chuckled at my joke. "When is this thing?"
"December 21st," I said. "A Thursday night."
"What do you think I should do?" she asked me.
"Nana, it's your decision." She looked at me as if to say she already knew that, and demanded that I give her my opinion. "I think you should go."
"To support your father," she said.
That almost annoyed me, that she'd think I'd put his political position above her interests. "If you go there and show everyone you're fine, it will make it very difficult for anyone to do this to you again."
She snickered. "That's horrible news for you."
"Why is that horrible news for me?" I asked.
"If something happens to me in the future, you're in charge. I signed the papers this week."
"You weren't going to ask me about this?" I demanded, not a little annoyed.
"No, I just did it," she said. "If you don't want to do it, you can resign as my guardian, and as my successor trustee."
"And you knew that I would agree to do it," I said fatalistically.
"I've never known you to dodge responsibility," she said, winking at me.
Copyright © 2013 Mark Arbour; All Rights Reserved.
Story Discussion Topic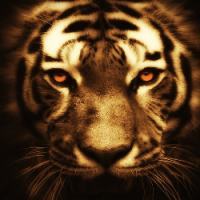 Open Club · 132 members · Last active
A fan club for Mark Arbour to chat about his stories
---
Chapter Comments