Paternity - 85. Chapter 85
December 15, 2000
Escorial, CA
Will
I lay in bed, fighting against the inevitable. I looked at the clock and saw that it was after one o'clock in the morning, but I didn't open my eyes up enough to see the digits after the one. I wanted so badly to just go back to sleep, but it was not to be. My bladder had other plans. I dragged my ass out of bed and to the bathroom, peed like a racehorse, and then got hit by hunger pangs. Since I'd already gotten up and satisfied one urge, I figured I may as well take care of this new problem, so I tossed on some sweats and a T-shirt and made my way up to the kitchen. I paused at a mirror and smiled at my reflection. What a switch from my earlier outfit: I'd transformed from circuit boy to slob. The kitchen was empty, which was perfect, since I really wasn't in the mood to talk to anyone, and I looked pretty scraggly.
I'd just gotten the stuff out to make a sandwich when Tony walked in. He froze when he saw me, and looked guilty. "Hey," I said pleasantly, to try and get him to knock off these weird moods of his. "Want some food?"
"No, I just sleep walk to the kitchen for no reason at all," he said sarcastically, with a smile. I made room for him and we stood there, close together, assembling a midnight snack. I wondered if I'd ever be able to be in the same room with him and not get horny.
"You have a nice night?" I asked as we sat down. I took a bite right after I finished my question.
"It was OK," he said, and took a bite.
As soon as my mouth was empty, I responded. "You go to bed after you went swimming?"
"Yeah," he said, after his mouth was empty, and so the cycle continued, our conversation staggered by our late night snack. We talked about stupid shit, like when his flight left in the morning, and how long he'd be in St. Louis, until we were done eating. He helped me clean up the kitchen, and then walked out of the room with me.
We were walking down the hallway toward my room, and I wondered if he was planning to go back there with me. I glanced sideways at his handsome face, and felt my hormones surge. He was so masculine, and such an awesome lover. We were distracted when a door opened; the door to my dad's bedroom. I paused, figuring I'd say hello, but got a real surprise. My dad was there alright, planting a major kiss on Wade. They turned to look at us, and both of them were totally freaked out. That was a pretty unusual reaction for both of them, especially Wade, who was renowned for his stoic nature. It was pretty obvious that they'd just finished fucking each other's brains out. I kept my expression passive, even as my mind whirled at this pretty interesting hook-up. How totally strange was that? My adopted big brother sleeping with my father? Unless it was more than just a hook-up? What would that mean? I couldn't see them as a couple. Even if Dad and Robbie were having problems, Matt and Wade were tight. They stared at me and said nothing, until it got weird.
"I just got a snack. There's some food left, if you're hungry," I said.
Wade looked back at my dad, and then left his room, closing the door behind him. I saw my dad's worried face vanish behind the polished wood. "Can I talk to you for a minute?"
"Sure," I said. He pulled Tony and me aside.
"Can you just forget you saw that?" Wade asked earnestly.
"Dude, I can't forget that, but I promise I won't say anything," I said.
"Ditto," Tony added. Tony was in no position to be talking about anyone else's encounters anyway. He'd brought some girl up here and probably boned her after sneaking into my room and boning me first.
"Thanks," Wade said. "We'll talk tomorrow."
"OK," I said. We walked on, heading to my room.
"Dude, what the fuck?" Tony asked.
"Shhhh," I said. I opened my door and led him in, then closed it and locked it. "We have to not let anyone know about that."
"I said I'd keep my mouth shut," he said adamantly. "Are your dad and Robbie still together? What about Matt and Wade?"
"I don't know what the deal is with my dad," I said. "Matt and Wade have an open thing going, so I'm guessing he's OK. Dad's probably a different story."
"You think he was cheating on Robbie?" Tony asked, with a hint of self-righteousness.
"It's not my place to make that call," I said. "It's up to Dad to live up to whatever commitments he has to Robbie, and vice-versa." Just like it's up to you to live up to any commitments you may have to Dana, I thought.
"Makes sense," he said.
"They've been fighting a lot lately, and some of that is probably my fault, but there's a lot of distance between them," I said, talking about Dad and Robbie. "If I had to guess, I'd say my dad was feeling kind of lonely."
"So he fucked Wade?"
"Hell yeah," I said. "I'd fuck Wade in a heartbeat." I was acting like I was joking, even though I'd consider it. "Wouldn't you?"
"Not me," he said.
"Why not?"
He shrugged. There was a weird silence, and then he smiled. "He's not my type."
"Who is your type?" I asked, flirting.
"You," he responded. He moved close to me and wrapped his arms around me, making me feel totally safe and loved. I looked into his eyes and smiled back at him.
"Good," I said. He kissed me, tentatively at first, just to tease me, but that gave way to a much more passionate kiss. One of the coolest things about making out with Tony was that I could literally feel the sexual excitement building up in him, and the speed and intensity of his desire was amazingly erotic.
He picked me up and I wrapped my legs around him, using them to hold myself tightly against him while he carried me over to the bed. He playfully threw me on the bed and then tugged my pants and underwear off while I pulled off my T-shirt. He ran his hands up my legs, stopping to massage my calves and thighs in a sensuous way, until he got to my groin, where his hands began to caress my dick. I threw my head back and moaned, and those moans intensified when he replaced his hand with his mouth. He blew me for what seemed like a long time, but it probably wasn't.
He stood up and took off his own clothes, showing me his magnificent body, then got back on the bed and straddled me, his legs squeezing against the sides of my stomach. His strong hands firmly grabbed my head and pulled it upright, while he moved his hips forward, guiding his dick into my waiting mouth. In a gentle yet urgent way, he began to thrust in and out slowly, giving me time to use my tongue to explore the crevices and ridges on his big cock. I'd been with Tony so many times now that I could read his body, and I used that knowledge to keep him excited, but not too excited. If he wanted to blow his load, he was going to have to fuck me.
He figured that out in the end and pulled his dick out. He looked around with a desperate level of urgency, until I bailed him out by opening my drawer and pulling out a condom and lube. I put the condom on him sensuously, and then he pulled off of me and spun me over onto my stomach. I was almost worried that he'd rim me, since I was sure I still had some remnants of lube on my ass from my fuck with Gathan, but he was too worked up for that. He poured some more lube on my hole, and then sprawled across me. I felt his body pinning me down, and then felt his hand as it slid his cock up and down my crack. "You want me inside you?" he asked in his sexiest voice.
"Oh yeah," I said softly, just like he loved. Most guys I'd been with didn't get into talking like Tony did, but I did it since he liked it. "Fuck me with your big dick." I almost giggled as I said that, thinking that I sounded like I was in a porno movie. The only real difference is that instead of screaming and yelling the words like some porno whore, I was saying them softly to him, in a sultry voice.
He lined his dick up and I felt his cockhead pushing against my ring. That pushed all of my thoughts about porno comparisons out of my brain. I resisted him a little bit, more to tease him than anything, to make him think taking him was a challenge. "God, you're fucking huge," I cooed, feeding his ego.
"Yeah, you like that big dick, don't you?" he asked, as he slid it all the way in, making me gasp.
"Feels so fucking good," I said quietly. "So fucking good." Then he started to fuck me, only this time he did it slow and deliberately.
"I want this to last," he whispered in my ear. "You feel so good. So fucking good. God, I love this. I love being inside you like this."
I whimpered and thrust back into him, urging him on, but maintaining his pace. "One look at you and I get hard as a rock," I said. "All I want is your big cock inside me."
He groaned, almost a growl, and pulled out of me. I gasped at the loss of him, but he spun me onto my back, pushed my legs back and plunged his dick right back into me. "I missed you when you were gone," I said. He smiled at that, and I smiled back. He kissed me, breaking it off from time to time to pant, as he fucked me faster and faster, building up to his climax.
"I want this to last forever, but you're too fucking hot," he growled. "You're gonna make me blow."
I started stroking my cock with a purpose now, knowing that he was really close. I was almost surprised to find that I was on the verge of an orgasm too. "You're gonna make me cum too. Fuck yeah. Fuck yeah. God, you're amazing."
"You're amazing, Will," he said. "You're amazing. God, how I love you!"
His statement shocked the shit out of me, but I didn't have time to think about it. I just let myself enjoy it, and pretended it was true, as my body contorted with the joy and ecstasy of my third orgasm of the night. I moaned, I screamed, and I clawed at him, while he jammed his dick so far up my ass I thought I could taste it in my throat. When he was done, he rolled off of me and collapsed on his back, panting and spent.
I got a towel and wiped my load off my body, then pulled the condom off his dick and wiped him off too. And just as I suspected, as soon as the orgasm faded, he got all freaky on me. It finally irritated me enough to say something. "Dude, why do you do that?"
"Do what?" he asked innocently.
"We have the most amazing sex. I mean, it's fucking amazing." He grinned slightly. "Then as soon as it's over, you push me away and try to bail on me." That wiped the grin off his face.
"I'm not doing that. I have to get back to my room."
"Why?" He didn't say anything. "Look, I'm not busting your balls for bringing Dana up here, and I'm not busting your balls for letting her treat me like shit, and I don't even give a shit what your deal with her is, but it bugs the shit out of me when we connect like this, then as soon as you blow your load, you blow me off."
"I feel guilty for cheating on her. I hate doing that. I fucking hate it. But I see you, and I have to be with you. It's like I can't stop it. I can't stop myself." His word came out in a torrent, almost a sob, and he seemed to regret them as soon as he said them.
"Tony, I get what you're saying," I said. He looked at me like he didn't believe me. "You're like a fucking addiction. Dude, you ignite me."
He smiled, and relented. "I'm sorry I did that. It's not your deal, it's mine."
I propped myself up so he could see me clearly, and pointed at my chest. "No judgment here." He nodded. "When you're with me, when we're in bed, that's all there is. Period. It's a safe place."
He pulled me in and gave me a really loving kiss. "I like this place."
"Me too," I said, and actually giggled.
"I was thinking that when I get back, maybe I can come hang out with you for a few days."
"I'd love that. What are we gonna do?" I asked. I leaned forward and molded my naked body to his, then whispered in his ear. "Fuck, I hope."
He chuckled, and grabbed my ass. "A lot. But I was thinking maybe we could go do some shit, like we did this summer."
"I'm all over that," I said.
He gave me another kiss, and then got up. "I have to go."
"You'll be back," I said.
"Damn right," he said, winking at me. I watched him put his clothes on, and then he snuck out of my room, closing the door firmly behind him as he left.
December 16, 2000
Escorial, CA
Will
Someone was shaking me gently, demanding that I wake up, but that was so not what I wanted to do. I didn't even know how late I'd been up last night. Thinking of last night made me think of Tony, and that made me smile. Maybe he was the one shaking me. I opened my eyes just a bit and stared through the slits and saw my dad, and my smile faded.
"You're not happy to see me?" he asked. He was trying to joke, but he was nervous.
"I was just peeking out, thinking I may get laid," I joked back as I fully opened my eyes and woke up. "So you're a little disappointing."
"I was worried you were mad at me," he said, even as he sat on the bed next to me.
"What time is it?"
"It's almost 11," he said. "You mentioned that Noah was coming up here, so I thought you might like some time to wake up and get ready."
"Thanks," I said. That was really thoughtful of him. "Why would I be mad at you?"
"Because of last night."
"Because you slept with Wade?" He nodded. "Why did you do it?"
"Because he asked me to," he said, and then realized that wasn't really a reason. "Because Robbie had gone out to dinner with some twink last night and I was feeling alone, and pissed off."
"Did he sleep with the dude he took to dinner?" I demanded, all pissed off at Robbie.
Dad shook his head. "I talked to him this morning. He says he didn't. He said it was just a business meeting."
"Do you believe him?"
"He sounded pretty sincere to me," Dad said, the guilt oozing out of his body.
"I'm not your judge," I said, even though I'd certainly acted like that in the past.
"I know that, but what you think is important."
That was quite a compliment, coming from him. "I think that you were alone and vulnerable, and it was a way for you to get back at Robbie for treating you like shit," I said. It was even more flattering to see him think about what I said.
"I do that sometimes," he acknowledged. "But it's usually when we're separated, or we've cleared it first. I don't just go out and sleep with other guys. I shouldn't have done that."
"You fucked up," I said. He nodded in agreement. "So now what?"
"I should probably grovel, and tell him that I did it, and let him make me feel like shit about it," Dad said.
"You already feel like shit about it, and if you tell him, it will just make him feel like shit about it too. And then he'll hang it over your head."
"So you don't think I should tell him?" he asked, but he'd already decided not to. He just wanted me to validate him.
"If you tell him now, he'll have something on you. There's a chance he may come to his senses about all this shit that happened, but not if he has this hanging over your head. It will prove that he's good, and you're bad." Robbie would use this to justify all of his actions, including the way he had handled my mother, and how he'd treated me.
"I think the only people who saw us were you and Tony," he said. Now I got what he really wanted to know.
"I promised Wade that I wouldn't say shit about this, and I won't. And Tony promised too. If he tells anyone, I'll out him to that bitch he brought up here." Dad chuckled.
"Thanks. I'm not sure if I'll tell Robbie, or when, but I appreciate you letting me make that decision."
"You're in control of your life, and I'm in control of mine," I summarized. "Works better that way."
He laughed. "Very true. I have another favor to ask of you."
"What?"
"I want you to spend your last week in LA at home."
I stared at him, shocked at his request. "Why? Will you be there?"
"I'll be there," he said. "I wouldn't let JJ go to his meet in Scotland last week because his grades were bad. So he and Robbie are both on the warpath over that. If you're there, they may be a little more calm."
I laughed. "Me? Make either one of them calmer? Seriously?"
He chuckled. "Alright, maybe not, but I could use the support."
I so did not want to go back there. I had my own world set up in the hotel, and I was insulated from Robbie and JJ and their bullshit. I was on the final glide path to getting the fuck out of there, and now he was asking me to jump back into the fire. But he was asking me to jump into the fire with him. He was asking me for help. There was really no way I could say no to him. "OK."
He blinked, stunned that I'd agree. "It may not be fun."
"Now you're trying to talk me out of it?" I asked.
"No, I just want you to know that it's not a cake walk."
"Duh," I said. "I lived with their shit before, I can do it again. Only I'm not going to be the pushover I was before."
He really laughed at that. "You were a pushover? Seriously?"
"Whatever."
"I planned for us to go back tomorrow in the early afternoon. We can get your stuff and then go back to Malibu."
"Alright," I agreed, even though that meant leaving earlier than I wanted to. "Now I have to go take a shower."
He didn't move off my bed, though. "So you and Tony were together, even though that girl was here?"
"I don't know anything about that girl, and I don't really give a shit about her one way or the other," I said firmly.
He got up and smiled. "She's a bitch."
I laughed. "True that." He left me alone to get up, take a shower, and get ready.
I'd just gotten out of the shower and walked into my room, a towel wrapped around my waist, when there was a knock at my door. I was certainly popular this morning. "Come in," I said, even as I went over and grabbed a pair of boxers from the drawer.
"Hey," Wade said sheepishly as he walked in. Our relationship was completely platonic, but it still boosted my ego to see his eyes take in my body and appreciate it.
"You come here to try out the younger model?" I asked, as if I were just like my dad.
"Very funny," he said. I flipped off the towel, giving him a view of my naked body, and then I turned away from him and bent over as I put on my boxers, giving him a great view of my ass.
"Never say never," I joked as I turned back to face him.
"No shit," he said. "You're fucking hot."
I shot him a massive smile, exposing myself as a whore for praise. "Duh," I said arrogantly, to mask how much I appreciated him stroking my ego. He chuckled.
"You must think I'm a shitty person."
I shook my head. "Dude, what's the deal. Every guy that's walked through that door today has brought suitcases full of guilt. What am I? A baggage handler?"
"I think you are," he said calmly, in a serious way.
"Lucky for you I love you enough to handle yours," I said, and winked at him. He shook his head, and then sat down in one of the chairs in the room. I sat next to him on the other one. "So are you a predator?"
"No," he snapped. I raised an eyebrow and smiled, to tell him that I was just baiting him. "Asshole."
"Be nice to me or I won't give you absolution," I joked.
"Being with your dad is something I've wanted for a long time. I know it was wrong, but I did it anyway. I thought I could get what I wanted, and help him out at the same time."
"Maybe all those rumors about you being a selfish, capitalist asshole were true?" I joked, but he wasn't in a joking mood about this, so I got serious. "Look, I get it. He was hurting, and you got to help him out. It gave you an excuse to do what you wanted."
"You make it sound like I was a predator, and that I was just rationalizing," he said, with a weird combination of petulance and remorse.
"I thought I made it sound like you were human," I said evenly. He rolled his eyes. "Look, you fucked him when you probably shouldn't have, but you wanted it, he wanted it, and more importantly, he needed it. So what? It's over. No one knows but you, Dad, me, and Tony."
"And Matt, if he ever decides to wake up," Wade said.
"Dude, it's almost noon. Wake his ass up. Want me to show you how?"
He laughed. "No, I've got that down."
"Will he be OK with it?" I asked.
Wade nodded. "He'll be jealous, because I got to do it, and he didn't."
"Was it that good?" I asked, and then felt weird asking about my dad's sexual skills.
"Oh yeah," Wade said, and a huge grin, followed by a deep blush, spread across his face. That was totally out of character for him, and when he realized it, it made him uncomfortable.
"What made it so good?"
"You want a play by play?" he asked, assuming it would gross me out. It didn't. My dad was a handsome guy. And Wade was a stud.
"Hell yeah," I said.
"You ever been with someone who just took control, and all you did was surrender to them?" I nodded, but I wondered if I had to the degree that he was talking about. I'd been with Jeff and Tony, and they'd both done that. "And to have that person know exactly what they were doing, and the right buttons to push?" I nodded again. "And to have total trust and confidence in that person?"
"Kind of," I said, "but I don't think I've been with a guy who was, like, super good in all those areas at the same time."
"I have. Last night," he said, and winked at me.
"I think I need to fuck older guys. These eighteen to twenty-year-old dudes are too immature," I said seriously, freaking him out until I couldn't help laughing to show I was messing with him.
"So we're OK?" he asked.
"Dude, seriously? You thought I'd be pissed at you about this?" He didn't say anything. "This involves Dad and Robbie, and you and Matt. I'm not part of that equation. If you came in here and tried to throw down some judgments at me about what I did with my dick, I'd be hella pissed at you. So why would I do that to you?"
"Because he's your father," he said.
"Wade, this has been the shittiest year of my life. I've had to deal with so much crap, it's fucking unbelievable. During all the bullshit, I always knew that no matter what, you and Stef would be there for me."
"I always will be there for you," he pledged.
"Do you get how important you are to me, and how much I love you?" I asked him earnestly.
"I get it," he said, and wiped a tear out of his eye. That was extraordinary. Wade never cried. I stood up, and made him stand up too, then gave him a big hug. "I love you too," he said, his voice cracking a bit. It was the coolest thing, because during our embrace, he'd actually let himself go, and let his emotions out. We pulled away from each other, and as we did, his shields went right back up.
"Alright, now I have to get dressed. Noah is coming up. You get to meet him," I said.
"Don't rape the poor kid," he joked.
I let out a sinister laugh, making him chuckle. I put on some jeans and an Abercrombie and Fitch shirt, since Noah seemed to like them, and went up to the kitchen for some food.
Just as I was walking into the kitchen, my phone rang. I looked at the caller-ID and saw it was Noah. "Hey!" I said cheerfully.
"Dude, I'm here. Can you make these gates open up for me?" I gave him the code, and then went out to greet him. He drove up in his Honda and parked it in front, where it looked pretty out of place.
"Welcome," I said.
"Hey," he responded. "So what did my mother say to you?" Wow. He jumped right on that. This must have been bugging him.
"She just seemed annoyed that I bought you those shirts. She said one was fair, but three was excessive." He got really annoyed then, with a look not too dissimilar to the one he'd had when he was arguing with Ferris.
"I'm sorry about that," he said.
"It's no big deal. Why did she care?" I led him into the house and into the kitchen. "You hungry?"
"Yeah," he said, and grinned. The cook made us some food, and then he answered my question.
"Both of my parents work for the government. They don't make a lot of money, at least not when it comes to living in the Bay Area. I got into Menlo with a scholarship, and while she's happy about that, my mother is worried that I'll fall into some materialistic trap. She's worried that I'll turn into a mindless idiot like Carter."
"You don't seem like that at all," I said.
"You see that. I wish she did. So she's really uptight about me getting stuff as gifts, stuff I haven't worked for. If I work for it, and save for it, then it's OK. If someone gives it to me, then it's not OK."
"One of the coolest things about having money is sharing it with other people, you know, by buying shit for them," I said. "She's a major buzz-kill."
He laughed. "No shit. But it's OK, because that way I can be friends with people like you and Marie, and you guys don't have to worry about me being a mooch."
"Dude, whatever," I said. I was trying to figure out what he was talking about, and then I remembered my friend Jason. He'd been my surf buddy, and he'd always been there to go with me when we did something cool, but when push came to shove, he'd totally bailed on me when we went on the float trip. He wasn't about me, he was about the lifestyle. I changed the subject. "So what do you want to do?"
He shrugged. "I don't know."
"We could go riding. You know how to ride a horse?"
He looked at me like I was nuts. "No."
"Want to learn?"
"No," he said, cracking me up.
"We can go swimming. Or we can go out and do something. My dad kind of wants to take us up to the City to wander around."
"You, me, and your dad?" he asked, like that would be torture.
"He's a pretty cool guy. You can meet him and then make up your mind, OK?"
"OK," he said skeptically.
We were sitting there eating when Matt and Wade came into the kitchen. I introduced them both to Noah, and saw his eyes get a little bigger as he met them, but I didn't know if it was because they were so cool, because they were smoking hot, or both. They both seemed to be in good spirits, so either Wade hadn't told Matt that he'd fucked my dad, or Matt didn't care.
"I was going to invite Noah to one of your games, but I was worried you'd lose. Think you can tell me which one you have a shot in hell at winning?" I asked, giving them shit.
"Asshole," Matt said. "We're gonna kick ass after the break."
"You should try to make it," Wade said smoothly to Noah. "We can go out to eat afterward, if you want."
"Sounds good," Noah said. Hanging out with college guys was definitely cool.
"And you can keep me company," Nana said as she walked into the room. I got up and gave her a demi-hug and a kiss on the cheek, like I'd do for Grandmaman.
"This is my friend, Noah Robbins. This is Mrs. Garrett," I said.
His eyes really opened up when I introduced her. "Nice to meet you," he said politely. "I think you met my mother. Her name is Sheila Robbins."
"Of course," Nana said. "What a lovely woman. She was such a wonderful help to me during that whole, horrible ordeal. Wade, you remember Mrs. Robbins, don't you?"
"I do. Nice lady," he said, then resumed eating.
"Please give her my best regards," Nana said smoothly, then turned back to me. "I was going to go riding, and wondered if you boys would like to join me?"
"Noah doesn't know how to ride," I said, knowing how Nana would react.
"You don't know how to ride a horse?" she asked Noah. He shook his head. "How old are you?"
"Sixteen," he said.
"What is this world coming to?" she asked no one in particular.
"When Nana was sixteen, that was the only way to get around," Wade joked, to try to save Noah.
"Every young man needs to know how to ride a horse," she declared, ignoring Wade. "You come with me. I'll show you."
Noah looked nervous, while I was trying not to laugh my ass off. "OK," he said reluctantly. I caught Wade's eye, and he was trying as hard as I was not to crack up. Noah and I followed Nana out to the stables, and she sent us into a dressing room to put on our tack.
"Sorry about this," I said. "I think you'll have fun, anyway."
"That woman is scary," he said. That really did make me laugh. We had to strip down to our underwear, and that gave me a chance to check out his body. I probably had muscles that were as big, or even bigger, than his, but he had a little more hair on his body, making him look older. It's not like there was a lot, but he had hairier legs, and he had one of those sexy treasure trails that started at his belly button and vanished suggestively into his underwear. I found stuff that fit him, and showed him how to put it on, and then led him out to the stables where the grooms were getting the horses ready.
"We've got a docile mare here," Nana said. "She couldn't hurt you if she wanted to." She showed Noah how to climb up on her, and showed him how to hold the reins. Most people had problems with their legs, with applying pressure, but he seemed to have that down just fine. He said it was from playing water polo, that it built strong legs. We spent about an hour just getting him acclimated in the paddock, and then we went for an easy ride around our land.
"Dude, you own all this property?" he asked.
"My grandfather does," I said. "You'll get to meet him later. He's an amazing guy."
"And a true gentleman," Nana added. "You boys would do well to learn a few things from him." We ignored her editorial comments.
I decided that we'd spent enough time on horses, so I led Noah back to the stables while Nana took off on Gunpowder, determined to get some more saddle time in. "This is actually pretty cool," he said as we dismounted.
"I'm glad you liked it. You'll have to come up and ride with me when you can."
"Sounds good," he said. I took him inside, and was disappointed to find that Stef and Grand had already gone out. I introduced Noah to my father, but we decided to just hang out at Escorial. We did our homework, bullshitted for a while, and then around midnight he decided to go home. It was nice, and I liked him, but it was kind of hard to really get to know him. I shrugged to myself. I'd have plenty of time for that next semester.
Copyright © 2013 Mark Arbour; All Rights Reserved.
38

1
Story Discussion Topic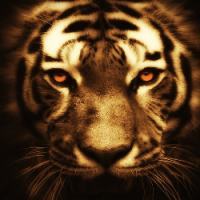 Open Club · 132 members · Last active
A fan club for Mark Arbour to chat about his stories
---
Chapter Comments