Comments Invisible in Dark Mode Bug Has Been Reported. We are working on patch.

Paternity - 36. Chapter 36
October 20, 2000
Santa Cruz, CA
Will
I read my dad's email one more time, thinking about where I was, and where he was. It only took me a few minutes to figure out what to do next. I picked up my phone and dialed Stef's line. Part of me wanted to call my dad, to grab for him while I still could, before he gave up on me. I was feeling desperate now, desperate to reconnect with him. But that wasn't fair. Stef had been the one who'd been there for me through everything. I knew that he and Wade were back there trying to work things out for me. There was no doubt in my mind that those two were the key players in my camp. I figured that he'd be sound asleep, but I decided that I owed it to Stef to reach out to him first and tell him that I was alright, even if that meant waking him up. "Hello?" he answered. He didn't really sound all that groggy.
"Stef, it's Will," I said unnecessarily.
"And where are you? I have been worried to death about you," he ranted. "Are you trying to kill me? Tell me where you are. We will come get you!" He was in a panic. He paused for a second and I heard a calm voice in the background saying something; it had to be Grand. He returned to the phone much calmer. "I am sorry. I have just been a little on edge."
"I'm so sorry about that," I told him sincerely. "Of all the people this has hurt, I've regretted what it did to you more than anything."
"I did appreciate your e-mail to Wade," he allowed, mellowing. "And now you will reveal to me where you are?"
"I'm in Santa Cruz, at the house," I said.
"You are alone?"
"Well, not exactly," I said, and felt myself blushing.
"Not exactly?"
"Well, I took a cab over here, and the guy that drove me and helped me get groceries was so tired, I invited him to stay over."
He picked up on the reason for my nervousness. "And what does this cab driver look like?"
"He's about 22 years old, with dark hair, brown eyes, and a really cute butt," I said, giggling.
He giggled with me, as we found common ground to bond over: men. "You must be careful."
"There are condoms here," I said playfully.
"You are going to drive me to an early grave," he groused. "We will fly back tomorrow. Wade, JP, your father, Robbie, and I are currently in Oahu, looking for you."
"You want me to stay here, or you want to play hide-and-seek some more?" I asked with a chuckle.
"Stay put," he ordered. "You know that everyone is going to want to see you. That may be a bit overwhelming."
"It may be, but I don't want to hurt anyone's feelings by leaving them out." I wondered if that sounded arrogant. I blew it off, focusing instead on the issues at hand.
"So what made you decide to come home?"
"You and Dad." He waited for me to go on. "I feel so bad about making you worry, Stef. I think that's been bothering me as much as it has you. I haven't felt really loved lately, and you've been the primary person there who made me feel like I wasn't all alone. I never doubted for a minute that you love me. It feels like I really treated you badly, after all you've done for me."
"It has not been easy, but sometimes you have to do what you have to do. That does not mean you should try this again. That would not be advisable." And with that, Stef had accepted my apology, and the horrible burden of the guilt I'd carried over what I'd put him through seemed to float off my shoulders and out the window. I was euphoric.
"Yes, sir," I joked.
"What about your father?"
"I got an e-mail from him tonight, and it wasn't like the other ones. Before, he didn't really move very far. I felt like he was trying to get me to come home for all the wrong reasons."
"I do not understand."
"I felt like he just wanted me back because he was mad that I'd escaped from his control and that by being gone I'd embarrassed him. I mean, if that's all I was looking to accomplish, I might as well have stuck around and argued with him."
"I can see why you would think that," he said, making me believe that I'd figured out Dad's motives perfectly. "What was different about this e-mail?"
"He really opened up to me, and talked to me like a person. He wasn't on his pedestal, ranting down at me like one of his subjects. He talked about how we were, our relationship, and what he wanted to do to repair it. I felt like he finally got me, got where I was coming from. And what's more, he was OK with that. He wasn't all pissed off."
"I can see that. It has been a long few days for him. I have watched him evolve in the way he views you, and himself. I think that tonight, on our flight, he really seemed to be able to understand your perspective."
"I got amazing e-mails from almost everyone," I told him.
"Almost everyone?"
"I didn't get anything at all from Robbie or Darius."
"I would not worry about that too much," Stef said dismissively.
"Does Robbie still hate me?" I was really letting my emotions out there, but it was Stef, so it was OK.
"He does not hate you. He never hated you. He has been quite angry at you, but I think you expected that."
"I'm worried that he doesn't want me to come back."
"I do not think that is the case. Your father is very good at working things through on his own, a talent the two of you share. I do not think that Robbie is as good at that. For him, he needs to interact with the person who has angered him, so he can bring it to a conclusion."
"So the longer I'm gone, the more pissed off at me he gets?" I asked, really upset at that.
"I think that may be correct. He is focused on getting you back, but he does not really think about the 'you' that will return. When you do, then he will make his peace with you."
"I guess I have a lot of work to do to repair that relationship," I said dourly.
"I have not always been easy on Robbie. He has the ability to mildly annoy me at times," Stef said, making me laugh. "But he is one of the kindest, most loving, and most forgiving men I have ever met. I cannot see that he will bear a grudge against you."
I thought about that, and Stef was right. "I can see that."
"Besides, I think that it is not just you who must work at that," Stef said. "Sometimes children do really stupid things. It is the true nature of a parent to forgive them their errors. That is something your father and Robbie are grappling with, and it is also something I am grappling with." In other words, he was still really pissed off at Dad and Robbie.
"Yeah, but I have a secret weapon with Robbie."
"What is that?"
"I remind him too much of my dad for him to stay pissed off at me." He laughed with me, as he was supposed to. "Thanks Stef, for everything."
"You are welcome. We will see you tomorrow. You will not mind if I share the news of your safety with everyone?"
"Not at all," I told him. "I'm going to call Dad now, though."
"I think he will appreciate that. You may just want to leave Wade a message."
"Why is that?" I asked, as he wanted me to.
"Evidently he is worried about money."
"I thought he was super-rich?" I asked, confused.
"So did I, yet he and Jeff, my assistant, opted to share a room."
I laughed with him really hard over that. "Dude, what a way to save money!" We ended our call, and I immediately speed-dialed my dad's number.
"Brad Schluter," he said as he answered it. He must not have looked at the caller-ID. I could tell that he wasn't sleeping, but he sounded so depressed, and so sad. Suddenly he wasn't the asshole who had been persecuting me; he was the guy that had always been in my corner, the center of my world, at least up until this year.
"Dad, it's Will," I said.
"Will!" he said, almost shouted. "Are you safe?"
"I'm fine, Dad," I said soothingly, trying to get him to calm down a little bit. "I just talked to Stef, but I wanted to call you too."
"You did?" The surprise in his voice was heartbreaking.
"Yeah, I did."
"Where are you?"
"In Santa Cruz. I just got here."
"We'll be there as soon as we can," he said urgently.
"Dad, relax. I'm here, and I'm not going anywhere. Just let everyone sleep and fly back in the morning."
"You'll be there?" he asked, needing confirmation.
"I'll be here." I didn't tease him about playing hide-and-seek like I did with Stef. "I read your e-mail."
"The one I just sent?" He acted like it would take a long time to get it. Sometimes these old guys still thought in terms of letters sent with a stamp.
"Yeah. It was better than the first one," I teased.
"No shit," he agreed. We laughed about that, and it felt so good to do that. I realized that it had been a long time since he and I had laughed together.
"I'm ready," I stated, saying it like it was an oath.
"You're ready for what?" he asked, confused.
"You said you needed me to be ready. I'm ready." I could feel his smile across the phone.
"Awesome," he said.
"I'll see you tomorrow."
"Will..."
"Yeah?"
"I love you. I really do."
I wiped a tear away from my eye. "I love you too, Dad." I hung up the phone and was so pumped up from my phone calls, I went over, woke Tyler up, and made him fuck me again. This time was much better, and I had another epiphany: it was possible to train men.
---
October 20, 2000
Oahu, HI
Wade
"Again," I demanded, as I stroked Jeff's hardening cock.
"Again?"
"Yeah. You bottom?"
Jeff swallowed hard. "Not really," he said nervously. "I will for you, though," he added hastily.
"I'll keep that in mind. In the meantime, I like this," I said. I pushed him onto his back, put a condom on him, and lowered myself down onto his nice dick. I rode him until I brought us both off again, and this time I just collapsed on top of him, letting my cum smash between the two of us. I was just coming down from my orgasm when my phone rang. I reached over to answer it, and I knew I sounded a little breathless.
"Hello."
"Wade? I hope I am not bothering you?" Stef asked. He was in a good mood.
"Not at all. What can I do for you?"
"I just wanted to let you know that Will called. He is in Santa Cruz, at the beach house, and he is going to stay there until we get there in the morning. We will be leaving relatively early."
"That's great news!" I said enthusiastically. "What brought on his change of heart?"
"He was upset that he was worrying me, and he got the e-mail that Bradley was working on."
"Guess it was a good e-mail," I joked.
"So it seems. Have you seen Jeff? I want to brief him on our plans for tomorrow."
"As a matter of fact, I'm lying on top of him right now," I joked. Stef giggled. I handed the phone to Jeff, and proceeded to play with his dick while he talked to Stef. He finished the call and looked at me, shaking his head and smiling.
"My dick has a rule."
"Your dick has a rule?" I challenged. "What's this rule?"
"If you get it up, you have to get it off."
"Done," I said, and we fucked again, then fell asleep, blissfully content.
I woke up in the morning on my own, without the alarm prompting me, and looked at the clock and sighed. Damn, it was early. I was on my side, facing away from Jeff. I rolled over and found him lying on his back, his morning erection soaring into the air. He looked so sexy and so peaceful like that. I slowly stroked his dick, watching as he moaned and writhed around. I picked up my movements, stroking him faster and faster, so that he woke up right before he blew his load. "Wow," he said, and grinned at me.
"Time to wake up," I grinned back, jumped out of bed and headed to the shower. I hopped in and turned the water on, and as soon as I'd gotten it to the right temperature, he came in and stood behind me. He took the soap and began to wash my body, working his massaging magic on my shoulders and back as he did. I melted into him, letting him take over. It almost surprised me when I felt his hand wrap around my dick, but it was a pleasant surprise, especially when he gave me one awesome hand job. We were starting to get to know each other's bodies, and that was making the sex better and better.
After that, we both got ready quickly. I noticed how he was as systematic as I was, and that made me smile. "You're not the only one who's organized," he joked, reading my thoughts.
"Nope," I said simply. I was kind of wondering what the next step was when Jeff's phone rang. He said 'yes' a few times, then hung up.
"Breakfast in Stef's room," he announced. "Let's bring our stuff." We were there early, but it didn't matter. Brad was so anxious to get going that a leisurely breakfast was out of the question. It ended up with most of us stuffing food into our mouths as fast as we could, while Jeff went off to make sure the bill was paid. I pulled together a couple of 'to go' boxes for us, and then we were in the car, rushing to the plane. We got to the plane and piled on board, then the plane departed as soon as we were situated. We were clearly in a hurry.
"I'm nervous with him there alone," Brad said.
"He is not alone," Stef said.
"Who's there with him?" Robbie asked.
"Tyler the cab driver," Stef said.
"The cab driver stayed with him?" I asked.
"He did," Stef said.
"What if this guy is some sort of freak?" Robbie asked.
"Well, if he is, we will know where to find him. I got Tyler's full name and address from the cab company," Stef said.
"Actually, I think I got that information," JP said, teasing Stef.
"What is mine is yours, and what is yours is mine" Stef said. "It makes no difference." He was in a really good mood.
"So he slept with a cab driver?" Robbie asked, as if that were the most horrible thing that could happen.
"We do not know if he slept with the cab driver or not," Stef replied. "All we know is that the cab driver spent the night."
"And you think that's OK?" Robbie demanded.
"I think it was preferable that he have someone there, someone we could identify, than that he be there all by himself," Stef said.
"He may have felt lonely after being gone," I said, intervening. "I could see how when he finally got home, he wouldn't have wanted to be all by himself."
"Then he should have gone to Malibu or Escorial," Robbie said simply.
"I am wondering if you are planning to be this difficult when you see him?" Stef asked, with a note of irritation in his voice.
"You're telling me how to treat my own son?" Robbie asked, in a really pissed off way. That surprised all of us.
"I am," Stef said. "And if you do not like it, then do not hire men to beat the shit out of him. Do not ignore him and treat him like he has the plague. Do not completely disregard his feelings, and his needs. If you do not want me dictating how you treat him, then do a better fucking job yourself!" Stef finished his diatribe with a shout.
"I did not hire men to beat him up!" Robbie insisted.
Stef reached into his briefcase and pulled out the picture of Will's ass we'd printed out. "He trusted you. You betrayed him." He shoved the picture in Robbie's face, but Robbie wouldn't take it. "So I will tell you how to treat him any time I God damn well please." We sat there, the tension in the plane so thick you could cut it with a knife. Brad seemed completely conflicted, because he had worked his way through this thing and was ready to move forward, whereas Robbie was not. He probably agreed with Stef, but felt compelled to defend his partner, so he said nothing. JP kept his mouth shut because Stef was on a roll.
"When will we land?" I asked.
"In a few hours," Jeff said.
"I'm going to go in the back and sleep," Robbie said, and stormed back to one of the small bedrooms.
"Stef, he needs some time to work through this," Brad said earnestly. "He'll get there. You know how he is. It's just that right now, he thinks that Will is getting away with murder."
"How ironic," Stef said. "I am thinking the same thing about him." And about you, Stef might have said, but didn't.
"And that's why I think we need to handle this very calmly," Brad emphasized. JP snickered. "What?" Brad asked him.
"That is not a characteristic you are noted for," he said, smiling.
"Well maybe I'm learning to do better," Brad said, smiling back at him, but with a sarcastic tone.
"This will be interesting to see," JP said.
"Let's go back there and finish breakfast," I said to Jeff. We went back to a separate set of seats and sat next to each other, then dove into the food I'd snagged. Most of it was cold, and nasty, but combined with the stuff they had on the plane, I ended up pretty full. We spent most of the flight eating.
"So where's Matt this weekend?" Jeff asked me as we began our final descent.
"He's in Oregon. We play the Ducks this weekend," I said.
"So you're solo until Saturday night," he observed. "I'll keep you company."
"You will, eh?" I teased.
"Yeah." He leaned in and whispered in my ear. "You know you want me to."
"Probably," I said, grinning at him.
"You going to tell him we slept together?" he asked.
"Why wouldn't I?"
"I don't know," he said. "I just don't want him to think that because I slept with you, I'll sleep with him."
"You're not required to sleep with Matt," I said. "Why don't you like him?"
"I like him, I just don't want to sleep with him," he insisted,
"Dude, no one's making you fuck anyone, but you get uptight whenever you talk about him," I reasoned. "It's pretty obvious."
"I have nothing against him," he said dismissively. "I have to make sure we're ready to land." I let him off the hook for now, but this was going to be a problem if he decided he didn't like Matt. I wondered what it was about Matt that bugged him. Maybe it was the alpha male thing, but it's not like I was some damsel in distress. I was pretty fucking alpha. Maybe it was because Matt was so slutty, and Jeff had been a hustler? Maybe there was a connection there. I let those thoughts ramble around in my mind for a while until I decided I was missing too much data to reach a meaningful conclusion. I went back and knocked on the door to wake Robbie, then went up to sit next to JP.
"After we land, there will be a helicopter to take us to the house," JP explained.
"We're in a hurry," I said with a smile.
"Some of us are," he said. We landed and taxied to the terminal. We were ushered straight from the plane onto a large helicopter, which took off as soon as we were aboard. It flew up the coast, giving us a beautiful view of the beaches along the way. I recognized JP's house, and as the helicopter banked over it, I noticed a solitary figure out in the water.
"He's surfing," I said to Brad. Brad was smiling now, so excited to see his son, and happy that he was in the milieu they so often shared. The helicopter landed on the open field next to their house, and as soon as the door opened, Brad sprinted out and headed toward the room where all the surfing equipment was maintained.
---
October 20, 2000
Santa Cruz, CA
Will
Tyler had left early in the morning. I'd given him $500 for all his trouble, and that had gotten me a nice kiss, and another nice fuck. He'd given me his number, but I think we both knew I wouldn't call him. He'd been there for me at a time when I needed to feel loved, and despite the crappy first time, he'd picked up on things pretty fast. And he'd needed a decent fare so he could pay his bills, and I'd helped him out there. I wondered what time they'd all descend on me. I could have just hung around the house and done nothing, but then I'd just worry and fret about it. I'd looked out at the water, and noticed that the surf was up this morning. That was all it took to get me to don my wetsuit and grab my board.
It was hard to beat Hawaii on a good day, but that didn't mean that Santa Cruz wasn't fun. In fact, the waves today suited my mood perfectly. They weren't overly challenging, they were fun: just intense enough to give me a good ride. I laughed out loud when I thought that the waves were just like Tyler. The waves in Hawaii, those waves could be dangerous and breathtaking. More like Tony and Ryan, I thought, continuing my analogy with men I'd fucked.
I floated out in the water, waiting for something good. The waves for the past half hour had been crappy. That's how it was. You'd hang out in the surf, waiting for the next good wave. Sometimes a wave would seem good, and then turn to shit. Then, just when you thought it would never happen, an amazing wave would come along and sweep you off your feet. Another good comparison to men, I thought, and laughed again. Then I tensed up, getting my act together and focusing. The water was changing; I could feel it even before I could see it. There, looming toward shore was the beginning of one amazing wave. I heard a splash next to me and turned to see my dad paddling up next to me. We grinned at each other, but had no time to say anything. We both knew that this was the one, the wave of the day. I moved into position, getting ready for it, and watched him doing the same thing.
I got out in front of the wave, ready to carve it up, because that's what I liked to do. I was really good at aerials. My dad had a different style, and his big dream move was shooting the tube. I got why that was, how flying through the middle of this crashing wave could be such a rush, but I liked to be just a little more athletic with the ocean. True to form, I caught the wave and played it, moving southward as it moved in to the shore, staying with it as long as I could. When I'd milked all I could out of it, I shot straight up the face and broke through the curl, hurtling into the air as I pivoted my body. Out of the corner of my eye, I saw my dad flying through the tube, even as I fell into the surf. It beat the shit out of me, but that was OK. Dad had taught me that attitude: the ocean would extract it's vengeance for the pleasure that it gave.
I finally staggered ashore, pulling my board behind me, and reached down to undo the lanyard that held it to me. My dad was standing ten feet in front of me, grinning ear to ear. "That was one awesome wave!" he said.
I nodded, but then was overwhelmed by the feelings that assaulted me as I stared at this man that I loved so damn much, but who had pissed me off so badly. I didn't share his euphoria over the wave, or his good cheer about that, I just marched straight up to him and paused for a minute. We looked at each other, saying everything we needed to say with just our eyes, and then I all but lunged at him, grabbing onto him as if I were still in the water and I was drowning. I wrapped my arms around him and jammed my face into his neck, where it met his shoulder, and held on for dear life. I felt his arms wrap around me and clutch me in almost a death grip, felt his face squeeze against mine as he pushed it against me. I don't know how long I held onto him, but neither one of us made any move to let go. His hand brushed firmly up and down my back, pulling me in closer and making me feel so loved. After all of my running, I was finally home.
Copyright © 2013 Mark Arbour; All Rights Reserved.
Story Discussion Topic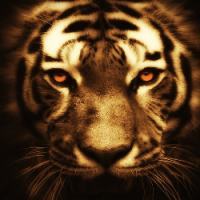 Open Club · 132 members · Last active
A fan club for Mark Arbour to chat about his stories
---
Chapter Comments