Paternity - 46. Chapter 46
October 26, 2000
Malibu, CA
Will
I stood in front of JJ's closed bedroom door and paused before knocking, wondering if he was in there beating off. I chuckled at that. He was so uptight about this competition in Norway, he probably couldn't even get it up. I knocked anyway, and he told me to come in, so he obviously wasn't playing with himself.
"What?" he asked rudely.
I blew off his attitude. "Dude, guess what?" He said nothing, but just glared at me. "I get to go with you on Saturday."
It was pretty cool to see him get happy about that. "You're going over to Norway early? Why?"
"After Stef agreed to pay to charter the plane to take the US team over, they gave him a back stage pass so he can come back and see you. They said they'd give me one too if I volunteered to help out with some of the bullshit jobs."
"So you'll be our bitch," he said.
I rolled my eyes. "Guess again, asshole. But I'll help you out."
"That's awesome!" he said, his eyes lighting up again. "It will be great to have you there!"
"I'm pretty stoked," I said.
His whole expression changed, as he began to panic. "We leave day after tomorrow, and we don't have room on the plane for everyone!" JJ was really losing it, as the stress for the event in Norway hit him front and center.
"Dude. Chill the fuck out," I told him. "Tell me what the problem is."
He gave me a dirty look, which turned pouty as his anger faded. I just stared at him. "Tiffany is going with me as my chaperone. I hadn't planned for her to go, and now you're going too. That means we can't fit Michael and Jeff on the plane." Like I gave a shit about either one of them.
"So Tiffany is going to be your chaperone? I thought you hated her."
He gave me his pissy look. "I was mad at her for hurting Mom, but they're doing better, Mom's doing better."
"And you need her help and support," I said.
"I don't need any help. It's nice, but I don't need it," he said, letting his inflated ego out. He needed it, he just wouldn't admit it.
"Why is Hot Jeff going on the plane with you?"
"Stef wants him to go out in advance, before Stef gets there, to make sure everything is set up. We're staying in some condo, so it's not like a normal hotel," JJ said, rolling his eyes. I thought it was pretty funny that he could be a diva, but when Stef, one of the richest men in the world, wanted to have a guy sent over a few days in advance of his arrival to make sure everything was copacetic, that was over the top. I shrugged that off and went into my problem-solving mode.
"This is easy. Just have them fly over on a commercial plane." I looked at him sternly. "Michael and Hot Jeff can catch a flight to Oslo and be there when you get there, or close enough to it."
"I guess we could do that," he said, thinking about it. He was only pondering it, but my mind was scheming, whirling over this chance to really get back at these two guys who had been pretty dickish to me.
"I'll get it done for you. Where is Hot Jeff flying out of?"
"Stef is bringing him down here tomorrow, and then Hot Jeff is supposed to leave with us on Saturday. Stef wants to see us off, and then he's going back to Paly until he flies over next Wednesday." Stef was really rolling out the royal treatment for JJ, trying to make him feel loved. I hope JJ appreciated it.
"Wow. That's really nice of him. I wonder how many of the other skaters have grandfathers who charter a plane for the whole team, and take time to come down and see the team off."
"Not many," he agreed. "It's way cool that he's doing that."
"Look, don't worry about Hot Jeff and Michael. I'll handle it," I told him.
"Thanks," he said, and got all happy over having this latest dilemma solved. "Have you heard from Pat?"
"No," I said sadly, and shook my head. Pat hadn't come back on Wednesday like he was supposed to, and he still didn't answer his calls. "Dude, I don't know what the fuck happened to him. He just vanished."
"Maybe you should call the police?"
"He's a grown man. He's allowed to go off on his own," I said, defending him, even though I was seriously pissed off at Pat. I was getting better at figuring out that the anger was hiding a lot of concern.
"Yeah, but you're supposed to tell the people who care about you, otherwise they'll worry." He gave me a smart ass look. "Maybe this is payback for what you did."
I actually thought about that. Pat could be that petty and immature, but I thought that was beyond what he'd do. Besides, he wasn't in hiding, and he didn't even tell my dad or Stef. "Maybe."
He seemed annoyed that he hadn't pissed me off with his slam. God, he was a pain in the ass sometimes. His moods swung as badly as my mother's. "So who's going to guard you?"
"Dad said he'd lined up a lady to keep an eye on me."
"So you won't molest her," JJ said, laughing.
"Probably. Anyway, she's supposed to come over the Monday after we get home and meet me."
"Dude, they're giving you input on who they hire?" he asked.
"Pretty amazing," I said, nodding. It seemed that my extreme rebellion had generated some positive change. Actually, that wasn't fair. Dad and Pop had both been great. They'd really tried hard to treat me with respect, and consider my opinions. I responded by treating them the same way. It had been an awesome week. The only thing that bothered me was whether things had actually changed: whether this was temporary, or if this was the real deal.
"They're not doing that for me," he snapped.
"Fire Michael and hire a new guard, just to see if they will," I said hopefully.
"Very funny. I'm used to him," he said. I ignored that line of conversation. I still refused to let Michael take me anywhere. Dad was up in Paly - he was flying back down with Stef – so instead of riding with Michael, I'd hired a car service to lug me around. It actually worked out pretty well. But JJ was loyal to him, and I was tired of fighting that battle. If he couldn't see that Michael was a total asshole, then he could just live with him as his guard. I wasn't going to.
"I'm going to go make those reservations," I announced, anxious to put my scheme into action.
"Here," he said, handing me a copy of the master folder, with everyone's passport information. That would make my job a lot easier.
"I'll be back," I said, and went up to my room. I logged onto Travelocity's website and searched for flights, looking for the ones with the most connections. I had them flying from LAX to Chicago, then from Chicago to New York, then from New York to London, then on to Frankfurt, and finally to Oslo. Just to taunt them, I booked them in first class from Chicago to New York, but on the other flights, I booked them in coach, and put them into middle seats. I even made sure they weren't sitting together. Most of the flights were crowded, so it would be tough for them to change seats, or re-book themselves. Their flights home were just as bad.
I printed out the tickets and created just a truncated itinerary, showing when they left LAX and when they got to Oslo, taking the time to paste the Travelocity logo on it to make it look official. I was betting they wouldn't figure out the flight nightmare until they got to the airport. Then I printed the boarding information for just their first flight, and put it all in a folder with their names on it. I even printed out a label for the folder, so it would look like a travel agent did it. I took them back and handed them to JJ.
He flipped the folder open and only scanned the truncated itinerary, just like I'd hoped. "Dude, this is awesome," he said. "Thanks!"
"No problem," I said. "You need to talk to both of them and let them know they're leaving straight from Van Nuys on Friday. I'll set up a car to take them both directly to LAX."
"OK," he said. I hoped he remembered to tell them, but there wasn't much more I could do about it. If I said anything to them, they'd get all suspicious.
"So how come Shane Jackson won't e-mail me back?" I'd sent him a couple of e-mails, and gotten nothing back.
"His mom won't let him."
"What do you mean she won't let him? She stands over him and screens what he types?" That was some intense control.
"She reads all of his e-mails."
"He can't even have his own e-mail account?" I asked.
"Not after his problems," JJ said. "After he was busted with that other guy, they cracked down on him hard."
"That sucks."
"He told me to tell you he got them though."
"When did he say that?" I demanded.
"Couple of days ago," JJ said, like it was no big deal.
"Why didn't you tell me?" I asked, pretty annoyed. I mean, it's not like I was in love with the guy, but he had the cutest ass. I can't believe JJ didn't pass that on sooner.
"I'm telling you now," he said, being a smartass.
"I'm cheering for him when I'm in Norway. Tell him that," I said. I watched that really piss JJ off. I left on that note, and wandered back over to the 'men's house' and up to my room.
I arranged to have a car pick Hot Jeff up from the airport in Van Nuys and whisk him and Michael straight to LAX. I was smiling when I did it.
---
October 27, 2000
Westwood, CA
Will
"Good morning, William," the headmaster said in a friendly way as he passed me in the hall.
"Good morning, sir," I said formally. The guy had been super-nice to me since I'd gotten back from running away. It was weirding me out.
"Dude, what did you do? Blow him?" Ryan asked as soon as he was safely out of earshot.
"Yep," I joked. "I'm good at it."
"Don't I know it," he said, leering at me. God, he was sexy. He hung out with me about every other day after school, and I either blew him, or he fucked me. It was awesome.
"I didn't do anything," I said, getting off that train of thought, so I didn't get a raging hard-on in the middle of the hall.
"Must be something. He's real nice to you."
"Whatever," I said, shutting him down. I still hadn't figured out why the headmaster was being so nice to me, and that bothered me, since I didn't know who was out there trying to make my life better. I mean, I wasn't complaining, but I wanted to know. I was inclined to blame it on my dad, but he'd been so honest and open with me lately, that didn't seem possible.
I actually got my first major clue about that at lunch. "Dude, your buddy was in our French class today," Ryan said, as he stuffed a bite of his sandwich in his mouth.
Before I could ask him about that, JJ and Alistair walked up, which was pretty rare. They didn't hang out with us very often. Still, Ryan and I exchanged friendly greetings with them, and then I got him back on topic. "My buddy? Who are you talking about?"
"The headmaster. Did you know that he speaks fluent French?"
"He does?" I asked, even as the wheels started to click.
"He most certainly does," Alistair said, looking at me like I was an idiot. He usually looked at me like that unless we were in math or science classes, then he was super-nice to me so I'd help him if he had questions. "He even co-authored a book in French."
"What was it about?"
He gave me an even more supercilious look. "It was about Charles DeGaulle and Algerian independence: L'Algérie, de Gaulle et l'armée: 1954-1962." He sounded so much like Grand when he said that, except his French pronunciations were stunted. Then the wheels clicked and the puzzle was all but solved.
"Grand!" I said.
"Why is that so grand?" Alistair asked, confused.
"No, my grandfather. We call him 'Grand'. He must know the headmaster."
"I thought Stefan Schluter was your grandfather."
"He's one of them. The other is JP Crampton. He's a professor at Stanford," I told Alistair proudly. Whenever Darius, JJ, or I spoke about Grand, we always had pride in our voices. "He wrote his dissertation on that conflict when he got his doctorate at Princeton." That last part was blatant academic name-dropping, but it was hard to resist doing that with Alistair.
"He did?" JJ asked.
"Interesting," Alistair observed airily, ignoring JJ's rhetorical question. "You say he teaches at Stanford. The headmaster's son goes there. Plays water polo. He's good."
"You certainly know a lot about him," I said, teasing Alistair.
"I make it my business to stay informed about pertinent matters," he said imperiously. It was hard not to laugh at him and his overblown self-importance sometimes. I guess that's why he and JJ got along: they both had massive egos.
"I'm so glad you do," I said to him, almost sarcastically, but with a smile to show him I was teasing. He twisted his lips sideways, as if to give me a wry look, and then he and JJ walked off.
"Dude, he has the biggest crush on you," Ryan teased.
"Alistair? He's gay?" I mean, I knew he liked it when I flirted with him, but I figured he just enjoyed the attention.
Ryan shrugged. "Dunno. But I do know he's crushing on you."
"Most people are," I joked, being an arrogant ass. He shook his head.
"At least you solved the mystery. Now you know why the headmaster was so easy on you."
"No, that's my hypothesis. I still have to prove it," I said, sounding like Grand. Ryan laughed.
"You work on that. I'm willing to mark it off as being proven."
"And that's why I have an A in Bio, and you don't," I teased.
"Fuck off," he said, cracking me up.
After school, a car arrived to take JJ and me to the airport to pick up Stef, Dad, and Hot Jeff. Michael didn't drive, but he sat up front with the other driver, a sign of either his unwillingness to spark a battle with me, or his excitement over going to Norway. I had a hard time not smirking as I thought about their flights from hell.
"Tomorrow when we come here, we'll be leaving," JJ said excitedly.
"I know. Cool. You ready?"
"I'm ready," he said, and gave me a look that slammed me for even questioning him. I ignored him after that, and just enjoyed the fast drive to the airport. This driver at least went the speed limit.
"Their plane just landed," Michael informed us as we drove into the airport. The limousine waited until the plane pulled up and the engines shut down, then it bolted across the tarmac to the plane. The other car was right behind us, the car that would take Hot Jeff and Michael off to LAX.
We just had time to get out of the car when the door of the plane opened, and Stef came bounding out. He loved to make an entrance. He got to the end of the steps and gave JJ a big hug, then turned his attention to me. "It is so good to see you!"
"It's good to see you too! Thanks for arranging things so I can go to Norway with the skaters."
"It was not a problem," he said.
Dad was next, and he followed the same sequence. "I missed you," he said to me earnestly.
"I missed you too," I told him. Hot Jeff was right behind them. I was worried that I'd have to take charge, and that he'd be suspicious, but JJ handled that for me.
"Here," he said, handing the folder to Michael. "You two have to hurry if you're going to make your flight."
"We'll see you tomorrow," Michael said to JJ. Hot Jeff looked at me, as if he wanted to say something, but I ignored him, and he was hustled off anyway.
The four of us got situated in the limo and it drove off. "So you have things all worked out for the flight?" Stef asked JJ.
"Yeah. With Will and Tiffany both going along, we had to book Hot Jeff and Michael on a commercial flight. Will took care of that for me."
"That was nice of you," Stef said, eying me carefully. He could read me like a book.
"I try to help out," I said, and hastily changed the subject. "I figured out who's been running interference with me and the headmaster."
"Enlighten us," Stef said. I was glad I'd distracted him from thinking about Hot Jeff and Michael.
"Grand."
"What makes you think he's involved?" Dad asked.
"Evidently the headmaster co-wrote a book on Charles de Gaulle and the Algerian war of decolonization," I said. "It's in the library. I checked it out. He even mentioned Grand in his acknowledgements."
"I do not know why he does not share these things with me," Stef said, irritated.
"And he has a son who plays water polo at Stanford," JJ said.
"He's majoring in American Studies," I added. I'd found that out too. I'd been busy during my free time at school. "And he's smoking hot."
"Another mystery solved," Dad said. We were pretty quiet after that. I didn't know what they were thinking about, but I was pondering the long arm of influence that my family wielded. It was reassuring and scary all at the same time.
After we got back to the house, everyone went off to their own rooms. I figured that Dad would be on the phone to Robbie, or be off to meet him at the office, so I was kind of surprised when he knocked on my door and came strolling into my room. "Hey," he said nervously.
"Hey," I answered. "What's wrong?"
"What makes you think something is wrong?"
"You're all nervous," I quipped.
He sighed and sat down. "I just wanted to find out how your appointment went yesterday."
I'd gone to see a new shrink, the second one that I'd been referred to. The first one had been this old guy with yellow teeth and bad breath, and I just couldn't get beyond that. I knew I was being superficial, but I found I spent all of my time staring at him. The guy I met with yesterday didn't have that problem at all. He was in his early 40s, and seemed very professional. "It went OK. I don't like him."
"Why not?"
"It's hard to say. He was all chummy with me, and really trying to be nice, but I got the feeling that he really didn't give a shit about me and my issues," I told him. I didn't tell him that the guy creeped me out. He kept looking at me like he wanted to fuck me, and even though he probably didn't, it really bothered me.
"I'm worried that you don't want to find someone, and you're finding excuses to not like them," he told me. In the past, that would have really pissed me off, but I was learning to deal with his more direct and open approach. I'd rather he do that than try to be all diplomatic and hide stuff from me.
"Dad, I know I have to see someone, but I'm not going to pour my soul out to someone I can't trust and that I don't like," I said adamantly.
His eyes bored into mine, as if he was trying to determine if I was sincere or not. He evidently figured out that I was. "Alright. Well, there's one more guy on the list. I talked to him, and he's got some time blocked out for you today."
"Dad, it's almost 4pm," I said, surprised.
"We have to be there in an hour," he said.
"On a Friday night? And right before I leave for Hamar?" I couldn't believe he wanted me to do this tonight.
"On a Friday night, at 5pm," he said firmly. He hadn't used that dictatorial voice with me since I'd gotten back from running away. Part of me worried that he was slipping into his old ways, but the other part of me decided that this must be really important to him.
"Fine," I agreed grudgingly.
"You have to be ready to go in 45 minutes," he said. I gave him a dirty look, since he was seriously screwing up my schedule for the night.
I was about to snap at him, then paused. "That only gives us 15 minutes to get there."
"He's close," he said, smiling. Like that mattered in the long run.
"I'll be down in 45 minutes, then," I said, being bitchy. He nodded and left me alone to be pissed off.
I came down on time, but I didn't say anything to him on drive over there, just to let him know that I was annoyed. This guy was really close to our house. I wondered if he'd know what to do with a kid like me. I figured he was probably only good at dealing with anorexia and shit like that; the usual Malibu ailments.
The psychologist was some guy named Gary Anderson, which was about as boring a name as you could get. I was in a mood to find reasons not to like him, but he actually impressed me right off the bat, just by being punctual. Dad and I were ushered into his office at 5:00pm, exactly.
He was sitting behind his desk, and the overall impression I got of him was of a guy who used to be a hippy. Now he was in his early 30s, with long brown hair that was neat but still unfashionably long. He wore jeans and a polo shirt, and Birkenstock sandals. But the thing that really took me aback was his size. The guy had to be six and a half feet tall. "It's nice to meet you both," he said, and shook our hands. He had a good handshake, and that kind of offset the whole Bohemian theme he and his office seemed to have. He spent just a few minutes with both of us, then Dad left so I could spend some time talking to him alone.
"So your dad tells me you've been to see a few other guys like me," he said. "Why didn't you like them?"
"You mean shrinks?" I asked, to try and annoy him. He nodded, unfazed. "What makes you think I didn't like them?"
"You're here."
"Maybe I'm just shopping around," I bantered. I was trying to get a feel for this guy.
"Are you?" He asked me this directly, and for some reason, I didn't want to dick around with him.
"I'm just trying to find someone I can relate to. I've seen three other guys."
"So do you mind telling me why you don't like them?"
"If I do, does that mean you'll just make sure you don't act like they do?"
He laughed. "I'm not trying to play mind games with you Will. If you don't like me, I don't want you as a patient. And if I don't like you, I won't take you on as a patient. I'm just trying to figure out what didn't work in the past, so we can do better in the future. Doesn't that make sense?"
"Yeah, that makes sense," I allowed, and felt my guard dropping even though I didn't want it to. "The first guy I met with was really invasive. I felt like he was digging really deep, really fast. It was like he was a flood, and I had to keep building walls to keep the water out."
I expected him to argue about that, but he surprised me. "That won't happen here. You set the pace."
"OK," I said skeptically. "The second guy had really bad breath, and yellow teeth. I know that sounds lame, but I know I would have spent half my time with him staring at them."
"And you don't find me offensive to look at?" He was being mildly flirtatious, in a harmless way.
"No, you're pretty hot," I said, winking at him. "You need to cut your hair, though. It's too long."
"My wife likes it like this," he said. "But thanks."
"She's wrong. Tell her I said that."
"I will," he answered. "What about the third guy?"
"I didn't think he gave a shit about me. He was so sterile. I don't know. That probably sounds stupid. I mean, I only met with him once. But he spent most of his time asking me these questions off a checklist. I felt like he was moving my mind through a factory assembly line or something."
"That sounds pretty horrible," he said, laughing.
I laughed with him, and then stopped abruptly, even though I didn't quite know why. "These last six months have been really fucked up. I've had to deal with some pretty intense situations. I realized after I ran away that I needed to find someone to help me work through things."
"That's a very mature approach," he said, validating me. "What made you come to that conclusion?"
"Mostly from watching Wade." I took a few minutes to explain my relationship with Wade. "He did that; saw a shrink to help him work through some pretty serious shit, and it really helped him out. If someone like him can do it, it must be a good thing."
"We'll go into all of the stuff you've been through, and we'll do it at your pace, like I said. My question for you today, though, is what issue, what thing worries you now?"
"Ever since I got back from running away, Dad and Pop have been really nice to me. I'm worried that it's just temporary, and that things will go back to how they were."
"Who is 'Pop'?" he asked. I took a few more minutes to explain my weird family situation, watching him carefully to make sure he didn't seem bothered by it, but he didn't seem to give a shit. That led into a rambling talk about my mother and Maddy, and Mom's break up with Tiffany, and that led to my talking about how I was there when Riley was born. I finally paused and looked at the clock, and realized that I'd been talking about this for almost 20 minutes straight. After that, we spent the next 20 minutes talking about how my father had pissed me off before I left, and how he was different now.
He finally got me back to his original question. "You know, Will, I think it's probably unreasonable for you to think that your father has become this totally new and different person. Don't you?"
"You don't think he's changed?" Now I was really worried.
"I think he's the same person he was before; I just think he sees you in a different way. I'm guessing that he hasn't changed, his feelings toward you haven't changed, but his realization that you're maturing has made him change how he relates to you."
I stared at him blankly, digesting what he said. "So if that's the case, then the minute I do something stupidly immature, he's going to revert to the dictator from hell?"
He smiled at me. "You are a very bright young man. You reach conclusions quickly." He let me digest that nice compliment. "I wonder if you're going to test him on that?"
"Not on purpose," I said.
"How will he know that?"
"He knows me. He'll believe me," I asserted.
"He didn't believe you before. How is that different now?"
"I don't know," I answered honestly.
"I'm going on very little information here, just what we've been able to talk about in a little over an hour."
"I'm sorry if we went over," I apologized.
"You think you were in control of our schedule?" he teased me.
"Duh," I said, teasing him back.
"Anyway, it sounds like you two have an incredible father-son bond, but it's also high-maintenance. It requires a lot of care. And that care comes in the form of communication."
"He has to know what's going on in everyone's life, especially mine," I groused.
"And the more that you share with him, the more he'll probably trust you. It's up to you to find that balance, between maintaining your own boundaries and still making him feel important in your life."
"He is important in my life. He's the most important person to me!" I objected.
"I'll bet the feeling is mutual," he observed. "If you shut him out, he probably feels isolated from you. He probably feels lonely."
I thought about that, and then smiled at him. "You sure you want to work with me?"
"I do," he said. "And I don't always say that, just so you know."
"Gary Anderson is a boring name," I told him.
"My wife agrees with you. Her name is Ann." We both laughed at that, then shook hands and I walked out of his office, feeling pretty good about him. Still, I kept my facial expression flat, devoid of emotion, just to mess with my dad. He eyed me nervously, and didn't say anything until we were in the car and on our way home.
"So how did it go?"
"He's the one," I told him. "I like him."
"You do?" he asked, surprised.
"Sure. He told me that you were a complete asshole, and I was right about everything. Why wouldn't I go back to see him," I said, deadpan.
"He said that?" he asked me, horrified.
"No," I replied, and started laughing.
"Asshole," he said, making me laugh even harder.
"He just seemed to understand where I was," I told him seriously. "I think that once he gets to know me, and all that I've been through, he'll be able to help me deal with things."
He reached over and held my hand tightly. "I'm so glad." I knew he loved me, but that gesture, the feeling of his hand in mine, and the way he said that, was just so meaningful. It was like he knew I was going to be alright, and that was the happiest news he'd ever gotten.
Copyright © 2013 Mark Arbour; All Rights Reserved.
37

2
Story Discussion Topic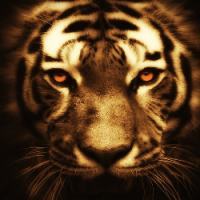 Open Club · 132 members · Last active
A fan club for Mark Arbour to chat about his stories
---
Chapter Comments