Paternity - 45. Chapter 45
October 24, 2000
Charlottesville, VA
Wade
I'd gotten myself situated in my hotel room and I kicked back in my bed. I lay there and wondered what my sister would do, if she would make this an election issue. Right now, it looked as if her situation had been good for my father, giving him a nice jump in the polls. Nothing like a little bit of sympathy to garner a few votes. But if this whole deal in Idaho was laid out in the press, it is likely that those numbers would change dramatically. The question was whether or not my parents could keep both Mary Ellen and Jason Haupt quiet for the next week and a half.
I called Matt, because I wanted to check in with him, and because I missed him. "Hey!" he answered cheerfully.
"Hey," I answered back, not as upbeat as he was.
"What happened?"
"Dude, my family is so fucked up it's scary," I told him, making him laugh. Then I told him all about my conversation with Mary Ellen.
"Whatever you do, don't let her lay that guilt bullshit on you," he said firmly, making me smile.
"You know, it was so obvious that they were playing that card, trying to turn me into a total basket case," I told him. "It made it so easy for me to write that off. I know both of them, and they were just blatantly trying to play on my emotions."
"It's because you're a nice guy, and they're bitches," he joked.
"No shit. So what are you doing?"
"I'm working on homework. Dude, we had a practice from hell today."
"Why? Was it tougher than normal?"
He sighed. "The coach is really pissed off that we seem to have this problem where we win the first game in a series, and lose the second one. He thinks it's because we don't have enough stamina, so he's going to work our asses off."
"Dude, you have lots of stamina," I joked, stroking his ego. "I'll tell the coach."
He laughed, and then stopped abruptly. "So when are you coming home?"
"I'm hoping I can get out of here tomorrow, but it's hard to make guarantees where my parents are involved."
"That would be cool. I miss you." That made me feel good, to hear the love in his words, and to feel like shit, since I'd been pretty busy lately. First I'd been gone, missing games to go traipse off looking for Will, and now I was here in Virginia, trying to convince the world that I gave a shit about my sister.
"I miss you, too. Maybe when I get back we can just have a few normal days."
"We play ASU this weekend," he reminded me. "That's one long fucking bus ride."
"No shit," I agreed. That would totally suck. There was a knock on my door, so I explained that to Matt and hung up.
I strode to the door, dreading who it might be; worried that it might be my mother. I looked through the peep hole and saw Beau grinning at me. I opened the door and motioned him in, then closed and locked the door. He gave me a really big hug. "It's so good to see you," I said honestly.
"It's good to see you too."
"How are you holding up with all of this?"
He flinched a bit at first, and then answered me. "I'd like to kick that guy's ass."
"Are we sure that he did it?" I asked logically.
He raised an eyebrow. "You don't think he did?"
"I don't know. I haven't seen all the evidence."
"Wade, you just don't like Mary Ellen. Face it," he said. "But we have to stick with her. We're family."
That irritated me. "You're right. I don't like Mary Ellen. I sat there after this happened and tried to think of something good about her, some memory of how I'd enjoyed being around her, and there wasn't one. Maybe you can help me out. You got something that you cling to that shows her redeeming qualities?"
"That's not the point. We have to stick together."
"Look," I said firmly, and spoke so severely that I knew I had his attention. "There are two parts to what you're saying. Part one is about whether or not I like our sister. I don't. I'm asking you if you do."
Beau was so much like my father, and he really didn't like facing unpleasantness. I was doing the equivalent of slamming his head against a wall, from an emotional standpoint. "We're not close," he finally allowed. I paused to let him digest that.
"Part two is how we act as a family. I've got that down. That's why I'm here. I have a shitload of things on my plate, and I have a lot of responsibilities, but I still dropped everything to come out here and see Mary Ellen, not for her, but for the family."
He smiled at me, and tilted his head slightly. "I see that. Sorry if I questioned you. You're always the one who's been the staunchest advocate of what it means to be a Danfield. I guess I let this situation fuck with my mind."
"No, you let Mother fuck with your mind. Don't do that," I said, and smiled to make it a joke, even though I was dead serious.
"So what's it like being a daddy?" he asked. "When do I get to meet my nephew?"
"It's awesome being a dad," I said, grinning from ear to ear. "You can come out and meet him anytime you want to, but I won't be bringing him back here before Thanksgiving."
"Why not?"
"Tiffany's got some skeletons in her closet, mostly from her family, so we're trying to keep this on the DL until the election is over." I sighed. "I almost wish Father would lose this one."
"Come on Wade. That's not the Danfield way," Beau joked. "You and Daddy have your issues, but you can't wish that on him."
"Actually, we've been doing really well," I said. He stared at me, pretty amazed at that. "Lots of therapy."
"You'd fucking need it."
I nodded. "He told me that he, uh, did that to me just like Grandfather did it to him."
I'd never shared that with Beau, and it really freaked him out. "Grandfather molested Daddy?"
"Yeah."
"That is really fucked up." He moved over and sat next to me, and put his arm around me. "You are so smart, and so awesome. You broke the cycle. You moved beyond it."
"Thanks," I said, and knew I was blushing. "I just think that serving as a senator makes him unhappy, and I think the power that comes with it twists Mother into a monster."
"Yeah, but if he lost, how would things change?" That was a good question, and I didn't really have a good answer for him.
"Maybe they wouldn't," I allowed.
He changed the subject. "So how are things with Matt?"
"Really good," I said, blushing even more, which made him laugh pretty loud.
"He's a great guy. I'm really happy for you."
"It doesn't freak you out that I'm gay?" It didn't seem to bother him, but I always felt that we should have had a longer, more meaningful talk about it.
"Nah. I could give a shit less," he said, then changed the subject, just like he had in the past. "I got a new girlfriend."
"Oh yeah? She hot?"
"Duh." He pulled out his wallet and took out a picture of a really attractive African American girl. "Her name is Kayla."
"She's beautiful," I said enthusiastically, and grinned at how cool it was that Beau had gotten beyond all the racial bullshit from our past.
"I figured Mother would give me a bunch of crap since she's black, but she's been really mellow about it." I almost laughed, thinking that my mother had absolutely no grounds to bitch at him for having an interracial relationship.
"I think they're over that shit. About time." He nodded. He had the same heritage I did, the same family history of black oppression. "So did Mother tell you what this thing with Mary Ellen was all about?" I asked.
"She tried, but I really don't want to know the details. If I do, then I have to pick sides, and be pissed off at her, or at you, or at Mary Ellen. I'm just going to be pissed off at this Jason Haupt guy instead, and leave it at that."
He stunned me with that, both with how blissfully ignorant he was willing to be, and by once again how much he reminded me of my father. They were both willing to stay in the dark, to be completely unaware of the real story. As long as things seemed fine on the surface, there really wasn't a need to dig beneath it. "I guess that makes things easier," I allowed. "I just can't do that."
"That's why you're you, and I'm me," he joked, cracking me up. "I have to get to bed. I'll see you in the morning. I'm going to see Mary Ellen, and then I'm going back to school."
"I'll probably do the same thing," I told him. I gave him another hug and then led him out of my room. If it was Beau who had been beaten up, and who was lying in that hospital room, I would be feeling totally different. Maybe that was my ticket to working this out, to making myself look the part. Maybe when I talked to the press, or to other people, I should just visualize that it was Beau instead.
---
October 25, 2000
Charlottesville, VA
Wade
I got dressed and took my bag up to my parent's suite for breakfast. I'd planned it to arrive a little late, so I wouldn't be alone with just my mother. I really had no desire to see or talk to her. I didn't want to put up with her little barbs, and I didn't want to inadvertently get drawn into another one of her schemes.
"You're late," my mother said acidly. "That's not like you."
"I'm on time when it's important," I said to her, just as coldly. "What is on the agenda for today?" Now that, on the other hand, was definitely like me.
"Beau explained that he planned to go back to school today, and suggested that you were planning to do the same thing," Mother said.
"That would be my preference." I noticed that neither Beau nor my father had said a thing; they'd just focused on eating. I fixed myself a plate of food from the buffet and did the same thing.
"I think we can work with that," she said. She gave me one of her hateful looks and went into the bedroom, closing the door behind her.
"I really appreciate you both making the trip here to see Mary Ellen," my father said.
"She needs us to be here for her," Beau said.
They both looked at me, waiting for a response. "You're welcome," I said simply. We ate our breakfast in silence, until my mother returned to the room.
"It is time for us to go," she announced. Beau and my father made to jump up and do as she said, but I sat there, relaxed, and kept eating.
"I'm not quite finished yet," I said casually. It was a blatant challenge to her, and got me the expected dirty look. "What is the preferred way for us to handle questions from the press about Jason Haupt?"
"I'm telling them that I want to kick his ass," Beau said impulsively.
My mother smiled at him, that doting smile she always gave him. "That's not what you're going to say. You're going to say that you're saddened by events, but that you're not going to jump to any conclusions about whether he's guilty or not."
My father looked up at her, glancing over his reading glasses. "Just like Wade said, last night," he noted, pointing at the article in the paper. I tried not to smile, both at the pride my father showed toward me, and at how much that pissed off my mother.
My mother gave him a dirty look. "Yes. Just like that. Can we go now?"
"We can go," I said. We walked to the elevator and were joined by our security people as we did. That made the elevator crowded, but the wall was mirrored, so I had a chance to make sure I looked acceptable, and to practice my 'worried brother' facial expression.
We got into the limousine for the drive to the hospital. Hadshaw was there to consult with us, which wasn't unusual. At this point in the campaign, these guys were always around. "Jason Haupt was released on bail this morning," he informed us.
"How much was the bond?" I asked.
"One million dollars," Hadshaw said.
"Do we know who posted it?"
"I'm sure his family did," my mother said dismissively.
"I'm not," I told her. "I'm not sure about that at all."
"Should I check on that?" Hadshaw asked nervously.
"You don't have to. I will," I said. She gave me her evil look again, but she didn't realize that she'd used that on me so often now, it had no appreciable effect.
"In any event, he's proclaimed that he's innocent," Hadshaw said. Clearly he didn't believe him. "He issued a statement saying that he loved Mary Ellen, and that he'd never do anything to harm her. He said he just wanted to see her, to be by her side." He'd made these last comments with a sneer. I didn't act the same way, but inside, I felt the same way that he did. It was normal that Jason would assert his own innocence and say those things about Mary Ellen.
"Is there a restraining order in place to keep him away from Mary Ellen?" I asked.
"He's not allowed to be around her," my mother intervened again. Her obliqueness was really pissing me off. This just created another question for Sean, and more legal bills for me.
We got to the hospital and were mobbed by reporters. "Jason Haupt is out on bail!" one of them shouted. "How do you feel about that?"
Everyone made to walk briskly past them into the hospital, but I was in the mood to cause some trouble. "Who bailed him out?" I asked the reporter. My mother almost lost it, really giving me a hateful look. The reporter looked confused, but we'd moved beyond them now. I guess that's why reporters mobbed people: the hope that someone would impulsively say something stupid.
"I cannot believe you just did that!" she hissed at me as soon as we were in the elevator.
"You said his parents did it. Or was that a lie?" Beau and my father both looked at her curiously. She just said nothing. My morning had started off pretty well, all things considered. The doors opened and we walked down the hall to Mary Ellen's room.
The nurse was coming out, and almost ran into my mother. "I'm so sorry Mrs. Danfield. You're back already?" I almost laughed out loud at that.
"It's quite alright Cecilia," my mother said smoothly, trying to ignore the whole incident, and Cecilia's comment.
"So you were already here once this morning?" I asked her. "Strategizing?"
"You are seriously testing my patience, Wade," she said. She was really pissed off at me now. I was loving it.
I waited until we got over to Mary Ellen's side before I spoke again. It was time to really stir up some trouble for her. "You're never going to forgive me for taking control of my own trust, are you?"
Mary Ellen looked at me strangely. "What do you mean?"
"How are you doing, princess?" my father asked her, trying to change the subject.
"Peachy keen," she said dismissively. "How did Wade get control of his trust?" I wanted to laugh my ass off. My mother had kept all of that a secret from Beau and Mary Ellen.
"You didn't tell her?" I asked my mother, feigning innocence. If she could have vaporized me with her eyes, she would have. I turned back to Mary Ellen. "All you have to do is have a baby, with the last name of Danfield," I said, being snarky.
"I can do that," Mary Ellen said confidently. "I already could have had two of them." I saw my father cringe at her reference to her abortions. Many of his views were fake and contrived, but he was genuinely pro-life. We all had our reasons for disliking Mary Ellen, but when Mary Ellen had gotten her second abortion, that's when she'd lost my father. That's when he'd all but washed his hands of her.
"Mary Ellen's trust is different," my mother snapped.
"Is it really?" I asked sarcastically. "I'd read the fine print, just in case," I told Mary Ellen.
"I'll do that," she said, and gave my mother a withering look.
"So Jason Haupt got sprung on bail," I said to her. "You worried he'll hurt you?"
"Oh my God! They let him out! I'm gonna die!" she exclaimed loudly, pretending to be terrified. My father and Beau looked worried, but I could tell she was acting. She rolled her eyes. "I'm perfectly safe."
"You feeling alright?" Beau asked her. He was clearly frustrated with all this conflict.
Mary Ellen gave him a big smile, complete with the missing tooth. "I'm going to be just fine, Beau." He smiled back at her.
"Miss Danfield," a nurse said as she came into the room. "I need to get a blood sample."
"We'll give you some privacy for that," my father said.
We all made to shuffle out of the room when Mary Ellen stopped me. "Wade, I'd like it if you'd stay. Besides, this bitch is going to hurt me, and you'll enjoy seeing that."
The nurse gave her a dirty look. "Could be fun," I said, and winked at the nurse. It seemed to help her mood. The nurse stuck Mary Ellen, and seemed to do it a little harder than normal, then left us alone.
"You're telling me that you got control of your money by having a baby?" she demanded.
"That's right. It was written into Grandfather's trust. Basically, as soon as I became a father, as long as the baby had my last name, I got control of the money. I don't know if yours is the same," I said factually. "You trust Mother's word at your own risk."
"That bitch," she spat, referring to our mother. "She made me set that whole thing up with you and Carl in exchange for two million dollars of my own God damn money!"
"Was it worth it?" I asked her, looking at her broken bones.
"Oh yeah," she said. "It was worth every fucking penny."
"So why did you bail Jason out?"
She looked at my coolly, as if she was going to deny it, but she could tell that it was a waste of time. "To keep him quiet until the election is over."
I nodded. "Was that your idea, or Mother's?"
"I can think for myself, Wade," she snapped.
"How much of your God damn money did she give you this time?" I asked, almost joking.
"Another two million," she said, giving me a proud look.
"So how much of this deal in Idaho did you know about?" I asked her.
She shrugged. "Jason was a guy I hooked up with. He told me all about this deal, bored the shit out of me. Until he told me that the piece of land they needed was owned by the Garrett Trust."
"So you played him along, made him fall in love with you, just so you could help Mother manipulate this deal along?" I asked.
"Pretty much," she said. "I mean, it's not like he wasn't fun."
"And you didn't stop for a minute to worry about what this might do to me? How this would impact my life?"
"You're a big boy Wade. You can take care of yourself," she said, trying to blow the whole thing off. I just stared at her, demanding that she answer the question. "You seemed vulnerable, and you were." I wasn't sure which one of those things bothered me more: looking vulnerable, or actually being vulnerable.
"In about two minutes, I'm walking out of this hospital and going back to my life in California," I told her. "Before I do, I want to know if you're planning to fuck around with me again, or if you've learned your lesson?"
"You don't scare me," she hissed. She sounded just like my mother.
"The smartest generals pick their battles," I told her. "I'm out of your life. I want nothing to do with you. So you leave me alone, and you don't have to watch your back. You don't, and you're going down."
"I guess we'll see about that," she said snidely.
"No, Mary Ellen. It doesn't work that way. I'm offering you a deal. If you say no, then I know you're still gunning for me. That means I have to worry about you." She rolled her eyes at me. "I have shitloads of money now. You planning to take me and Mother on at the same time?"
"You two hate each other," she said. "You have your hands full with her." So that was her plan. Divide and conquer.
"You are so naïve. Mother doesn't hate me. Mother doesn't hate any of us. To her, we're just pawns. We're tools she can use to achieve what she wants. That's why she's so pissed off about not controlling my money anymore. It makes me a free agent. I'm not under her thumb like you are."
"I'm not under her thumb!" Mary Ellen swore.
"Good luck with that," I said. "You're the biggest pawn of all. You're a whore. She buys your services when she wants them. Your price for a trick is two million dollars."
"Fuck you," she snapped. We just sat there for a bit, pondering things, letting our tempers cool off. She was smart, and I watched her lightning fast mind digest that statement, and our whole conversation. Even though I'd pissed her off, she seemed to relent a little bit. "I didn't think this would really be a big deal for you. I thought you and Matt were all in love, and super-happy. To be honest, I didn't think that part of it would really work."
"It was unpleasant," I said, unbending with her as much as I could, to let her know that this had bothered me. I got up and walked out of the room, wondering what evil those two would plot, and wondering even more what the conflagration would be like when they finally turned on each other.
My parents and Beau saw me walk out and strolled over to talk to me. "I'm heading to the airport," I told Beau. "You want to ride with me?"
"Sure. Let me just say goodbye to Mary Ellen first," he said cheerfully. He went bouncing into her room. He was truly the golden child, happy and oblivious, rising above all of this nonsense, enjoying his carefree life. He was like Will when he was surfing, only he was riding one constant wave that never crashed on him.
"We don't need you stirring up trouble right now," my mother said to me in her quiet voice. She had the ability, one she'd passed on to all of her kids, to have a conversation with someone in a crowd, such that no one else could hear what she was saying.
"You create these Byzantine webs, Mother. Don't blame me when they unravel."
"I don't know what you're talking about."
"Mary Ellen is a loose cannon. She's as trustworthy as you are. Someday, she'll turn on you, and she'll destroy you."
"That's a wonderful Hollywood script, Wade."
"You're smart enough to know I'm right. May the best woman win," I said. Before she could respond, I turned to my father. "Good luck, Dad."
"Thanks Wade."
"If there's anything I can do for you, just let me know."
"Are you coming back here to watch the election returns come in?" he asked. That was always a tense time for him, even though the average person wouldn't be able to tell that. Plus it was always good for the press if his family was around him.
"I'm going to try. I'd like to see how all of these things work out first. I don't want to come out here and walk into the middle of a maelstrom."
"There won't be any problems," my mother said. I didn't share her confidence.
"Then I'll see you in a few weeks," I said to both of them. Beau came out of Mary Ellen's room, his face wearing his typical smile. I gave my father a big hug, as did Beau. He gave my mother a big hug, while I just looked at her, and then walked right past her.
Beau and I went down to the lobby and out to the waiting limousine, the one that still had our bags safely ensconced in the trunk. We talked about school, his and mine, and parties we'd gone to, until we were almost to the airport.
"Wade, I really wish you and Mom could get along."
"I think that's one wish that's not coming true," I told him. "I just hope that my conflicts with her, her conflicts with Mary Ellen, and my conflicts with Mary Ellen won't cause problems with us."
"That won't ever happen," he said.
"Promise?" I asked, holding out my hand.
"Promise," he affirmed, and shook it.
Copyright © 2013 Mark Arbour; All Rights Reserved.
30

2
Story Discussion Topic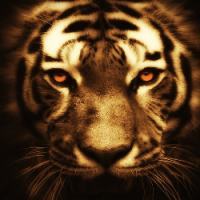 Open Club · 132 members · Last active
A fan club for Mark Arbour to chat about his stories
---
Chapter Comments