Paternity - 83. Chapter 83
December 14, 2000
Westwood, CA
Will
I walked out of school, expecting to find Tish waiting for me, but instead I saw my dad standing by the big Escalade limo he used when he was being driven around. I secured my backpack on my shoulder and went running over to him, mentally pausing to wonder if this was just some big tease on his part, and if he'd actually come down here to see JJ. "Hey there!" I said, giving him a big hug.
"Hey," he said warmly.
"I wasn't expecting you to be here."
"I thought I'd come pick you up. I told Tish. I hope that's OK," he said, even as he led me into the big limo.
"That's awesome!" I said enthusiastically. "It's good to see you."
"How was your day?" he asked me, making small talk.
"Fine," I said, even as I watched him carefully. "What's wrong?"
"You haven't talked to Stef or Wade lately?" he asked.
"No," I said nervously. "Should I have?"
"Robbie came up to Escorial on Tuesday night, and dinner wasn't very fun for him," he said. "Everyone pretty much ganged up on him for being an asshole."
I shrugged. "He has been an asshole. He deserves to be called on it."
"Well, he was. By everyone. I'm not saying he didn't deserve it, but it was kind of overkill."
"What did they say?" I asked curiously.
"Jack ripped into him for uninviting you to JJ's celebration," he said.
"Uncle Jack did that?" I asked, totally shocked. My uncle rarely got that vocal about things.
"He did," Dad confirmed. "It's a hot button issue with him. He works really hard not to play favorites with Marie and John, and now Ella."
"Does he have a favorite?" I asked.
"It's hard to say, and that was his point. It was a pretty clear mirror he made us all look in, when he told us that even if you have favorites, the kids aren't supposed to know it."
"Kids know it anyway," I said fatalistically.
"There's a difference between liking one child more, and wanting to spend more time with that child, than loving a child more," he said firmly.
I thought about that for a bit. "I can see that. With us, it's always been pretty obvious who liked who better. At least until recently, when you couldn't stand me." I grinned at him to try and cheer him up. It didn't work. "I guess Robbie isn't even close to even liking me now, and he has no problem making sure that I know that."
"He's just really focused on trying to help JJ through this tough time," he said, trying to stick up for Robbie.
"So he has to hate me to do that?" That's what I didn't get. Why did helping JJ have to mean hurting me?
"That seems to be the point that he doesn't understand," Dad said sadly. "Even Wade's grandmother called him on that."
"Nana jumped into the fight?" I asked, surprised.
"She's pretty outspoken," he said with a smile, making me chuckle. We got to the hotel and I led him through the gardens to my room.
"Nice digs," he said. I led him into the living area and we had a seat.
"Yep. I should send Robbie the bill for it, since he and JJ drove me out of the house."
"You probably should," he said, but he was deep in thought, and not really paying attention to my comment.
"What about you? Are you doing alright?" I asked, worried. But he wasn't ready to go there yet.
"Stef is absolutely beside himself with anger that Robbie banned you from Anders-Hayes. He's threatening to vote Robbie out as CEO."
"Wow," I said. "It was pretty raw. I figured Pop would at least hear me out. I went there with a bunch of schoolwork, ready to camp out in a corner and wait until he was available. I never thought, not for a minute, that he'd refuse to see me." I felt the anger and sadness return as I remembered my Monday afternoon.
"I kind of figured he'd try to call you," Dad said, but it was more of a question.
"Nope," I said. "I got nothing." He shook his head sadly.
"Stef is planning to come down here tomorrow, and has demanded a board meeting to discuss the future of Anders-Hayes," he said. His stress levels were very high.
"How is the company doing?" I asked.
"Very well," Dad said. "You'll get to hear about that on Friday, if Stef has his way."
"What?"
"Stef wants you to come to the board meeting on Friday, and then if you want, you can fly back up to Palo Alto with him for the weekend. He assumed you'd want to do that."
"He assumed right," I said. "Why does he want me to go to a board meeting?"
"I have never seen Stef quite as mad as he is right now, with the possible exception of how angry he was at Grand over that nightmare with Brian. He sees Robbie's actions toward you as a major lapse of judgment, and he takes it as a personal insult."
"Christ!" I said, frustrated. "This time, it's not my drama causing this. Shit, I was trying to do the right thing, to mend fences and apologize to him."
"Maybe that wasn't the right thing, maybe it was just the easy thing," he said.
"What do you mean? You told me to try to talk to him." He was really frustrating me. I'd done what he told me to do, and now he was telling me that it wasn't the right thing to do?
He sighed. "I did. I asked you to take the first step to make things easier for me."
"And that was a good enough reason," I interjected.
"I appreciated that you did that, that you swallowed your pride to try to repair the damage in my relationship," he said.
"I love you, Dad. It wasn't that big of a deal," I said, trying to prop him up.
He turned away from me, and I could see him try to wipe a tear away so I wouldn't see. "Stef wants you at the meeting to demonstrate that you are a part of the family, and that Robbie can't simply brush you aside like he's tried to do, both with the parties, and when you came to see him."
"Should I go?" I asked.
"I don't think that you being there will hurt things, and you can sometimes have a stabilizing influence on Stef," he said, but that wasn't really an answer.
"Do you want me to go?" I asked directly.
"Yes," he said.
"Then I'll go," I said simply.
"How has your week been?" he asked. He'd ignored the big issue, over how he was doing, and I figured that was because he was trying to keep his emotions under control. He'd come back to it.
"Weird."
"Weird?" he asked, and seemed relieved to talk about something else.
"I pretty much do my thing," I told him. "It's like I'm at this school with all these other kids, but I'm really all by myself."
"That doesn't sound like much fun. What about Ryan?"
"We hung out on Tuesday, but it was lame. He didn't really want to be here, and I was mostly bummed that we weren't friends like we were before. And I'm not talking about messing around; I'm just talking about being friends. So we smiled and pretended like we had a good time."
"That's too bad," he said sympathetically.
I shrugged. "It's alright. Makes it easier to leave. I was hanging out with this kid named Alistair. He came over and played video games with me last week. But he's blown me off lately. I think JJ told him not to hang out with me."
"What makes you say that?" he asked, and just remembered not to sound too accusatory, as he tried to practice what he preached and tried to keep an open mind about JJ.
"JJ doesn't say anything to me at school; he just gives me dirty looks. When I talk to Alistair, JJ seems to corner him afterward and it looks like he's bitching at him. Doesn't take a rocket scientist to figure out what's going on."
"I'm sorry," he said sincerely.
"Like I said, it's no big deal. I'm just marking time. On December 22nd, I'm finished, and I'm out of here. I'm trying to see if I can get done a little early, and I may be able to pull that off."
"I'm supposed to go to DC on the 21st. Wade's father is having a big holiday party. I thought I'd go. Good for business."
"That's fine," I said. "Don't think you have to stick around because of me. I don't have that much stuff to move up there." He nodded. It's not like he'd have to help anyway. The hotel staff would load all my stuff into the limo, the pilots and ground crew would load it into and out of the plane, and the staff at Escorial would get it to my room once I got there. "So are you going to answer my question?"
"Which question?"
"The one where I asked you how you were doing," I said firmly, letting him know that a clipped answer wasn't going to work.
"This is really hard on me," he said, opening up. "I'm watching the man I love make really bad decisions, and I'm dealing with the fact that he's rejecting me, only in this case, he's not doing it for another man, he's doing it for one of my sons."
"That's pretty intense," I said. "Are you still together?"
"We haven't formally 'broken up', but he doesn't want me around, and I don't really want to be around him. So I'd say that we're technically together, even though we've drifted pretty far apart."
"Is he seeing other guys?" I asked. "Are you?"
He looked at me like he was going to give me that parental bullshit about it not being something he wanted to talk about, and then wisely thought better about it. If he didn't want to talk about it, he should just say so. "I don't know if he is or not. I'm not."
"What are you going to do about it?" I asked.
He shrugged. He had ceased to be the high-powered corporate mogul, and now he was just a guy, talking to me. "I'm going to see how things go on Friday. Then I'm going to have to make some pretty hard decisions about what to do, going forward."
"I won't be around here, Dad. You don't have to worry about me after Christmas. You can go back and pretend I'm not even in the picture," I said plaintively. I so didn't want to be the cause of their problems.
"Will, this issue between Robbie and me isn't your fault. It's no one's fault. It just is. There's no reason for blame, or for guilt." He was really upset. I could tell, since he was talking like he was stoned when he wasn't. I nodded thoughtfully.
"Did you just fly down here?" I asked, changing the subject. He'd delved deep enough into his psyche, and I could tell he needed to think about something else.
"Yeah, I landed and came straight to the school."
"What are your plans for tonight?" I asked.
"I figured we'd do dinner and hang out. I assumed you'd have some work to do, and I've got some things to go over," he said.
"You can stay with me if you want," I offered. "Lots of room."
He laughed. "You're certainly not roughing it."
"Maybe you'll get luckier with room service than I have," I teased. He chuckled. We ended up having dinner at the hotel, and then we just hung out in the room with our laptops, doing our work. It was one of the best evenings I'd had in a long time. I was productive, and I wasn't alone.
---
December 15, 2000
Westwood, CA
Will
I walked out of school, relieved to be done for the week, but dreading the meeting in front of me. I saw the familiar Escalade limo and walked toward it. Jeff got out to greet me.
"How have you been?" he asked.
"Shitty," I said. "But it's good to see you."
"I know," he said with his cute smile, making me laugh, and doing a lot to cheer me up. He opened the door for me and I hopped in to find my father and Stef sitting there, looking irritated.
"Hey!" I said cheerfully, and gave them both big hugs.
"It is good to see you," Stef said, trying to be pleasant.
"It's good to see you too," I said. "Guess who I slept with last night?"
"There are so many possibilities, I am reluctant to even venture a guess," Stef teased.
"With him," I said, gesturing at my dad.
"I think he kicked me at least five times," Dad grumbled. "He's a pretty active sleeper." We'd shared the bed, so we didn't have to use the fold out couch, and he'd woken me up twice to tell me to quit moving around.
"I'm a wild man in bed," I joked, cracking Stef up.
"Thank you for agreeing to join us today," Stef said formally, getting back to the topic at the top of everyone's mind.
"I figure it will be interesting, and then I can head straight back to the Bay with you," I said.
"I think you are right on both counts," Stef said.
The ride to Anders-Hayes was thankfully short, since we were all so tense, despite my efforts to make small talk. I occupied most of my time by changing clothes as we drove there, putting on the suit the tailor had finished, and Stef had brought down with him. When we arrived and got out of the limo, Stef stopped me and straightened out my jacket. "I think that fits you perfectly."
"It fits great, right now. Give me another couple of weeks and I'll probably grow out of it," I said ruefully. This growth spurt I was going through was kind of freaking me out.
"That is what alterations are for," he said, then led us through the doors. I always wondered how he felt, coming back to this place that held so many memories for him.
Evelyn was waiting to greet us, and looked very nervous. "Good to see you, Brad," she said, and gave my dad a nice hug. "And good to see you too," she said to Stef. "You look fabulous!"
"Of course I do," he said.
"Hello Will," she said apprehensively.
"He is with me," Stef said firmly.
"No problem," she said, and then turned back to me. "I really am sorry about your last visit."
"It wasn't your fault," I told her. "I didn't blame you at all." That seemed to make her happier. The guards avoided making eye contact with me as we breezed past them and entered the elevator for the quick ride up to the Board Room, which was adjacent to Robbie's office.
We walked confidently into the Board Room. Robbie was there, and got really pissed off when he saw me, but after he caught Stef's mood, his attitude lightened up pretty fast. "Welcome, gentlemen," he said formally, which sounded ridiculous since he was addressing the man who was presumably his partner, the man who was presumably his father-in-law, and the guy who was presumably one of his sons. "What are you doing here?" he asked me.
"He is here with me," Stef said.
"Only board members are permitted to attend these meetings," some guy said. He must have been their lawyer.
Stef handed the man a paper. "Here is a power of attorney, authorizing Will to exercise voting control over half of my stock, which represents 17.5% of the company." I stared at Stef in shock, wondering what the fuck this power of attorney meant, and what I was supposed to do with it. I decided to keep my mouth shut and just go with the flow, even though I felt like I was a foreigner in a strange land, and didn't speak their language.
"A minor cannot exercise this power of attorney," he said officiously.
"I'm not a minor," I said to him politely. "According to the laws of this State, I am an adult, and can enter into contractual relationships." That was the language I'd learned to use since I'd gotten emancipated.
"I see," he said.
"It seems that you people enjoy making a hobby out of harassing my grandson. When you are done amusing yourselves, I would like to get down to business," Stef said rudely. That certainly got Robbie back on track.
"You requested an update on the company's performance," Robbie said. "This year has been a much better year for us than 1999. In fact, it looks to be our best year ever." He went through a battery of financial statements, and even though I didn't have any formal training in reading them, I'd been raised around them, and was able to understand most of what he said. He talked about how they'd substantially increased revenues, while maintaining expenses at 1999 levels, which had obviously resulted in much better results. It was hard to know if they were doing well or not, though, with nothing to compare it to. He paused as if waiting for questions, so I obliged him.
"How does this compare to other companies like Anders-Hayes?" I asked impulsively.
Robbie gave me an annoyed look, but only for a brief second. "That's actually on the next slide," he said, advancing his PowerPoint presentation. It looked like Anders-Hayes was doing pretty much like the other production companies they competed with. Robbie rambled on about how they were performing, making a big deal out of what seemed like insignificant differences to me.
"So we're pretty much doing as well as the other companies," I concluded. I probably should have kept my mouth shut, but if I was going to be here, I might as well make it a learning experience.
"Our performance this year is on a par with our competitors," Robbie confirmed.
"We have been approached in the past with offers to buy us out," Stef said. "We have rebuffed those offers. I am questioning whether, with these ROE figures; we would not be wise to welcome them instead."
"You want to sell the company?" Robbie asked, stunned.
"I think that if we get a good offer, it bears consideration," Stef said. "I have seen nothing here to convince me we have anything extraordinary that warrants us retaining a privately held, and thus illiquid, investment in this company."
"While this year has been relatively normal, compared with where we were last year, the differences have been phenomenal," Robbie objected.
"I am concerned that the same flawed decision-making that left us with a near-disaster in 1999 is still operating at this firm," Stef said, with considerable animosity. He could have slapped Robbie in the face and gotten less of a reaction. Robbie and the two guys with him were both floored by how adversarial and cold Stef was.
"What about the future?" I asked, to move us beyond that unpleasant statement.
Robbie actually gave me a pleasant look, the first one I'd gotten from him in a long time. "That is where we really have some potential. That's where we really have an opportunity to shine." He went through a litany of the projects they had in the mill. He was involved in the Harry Potter movies, and I knew that was a big deal in some circles, so it made sense that project could be a big winner. I wondered if it would do as well as he thought it would. It was kind of cool to hear him talk about all the different projects and it was even cooler to see how animated he got when he did. He was really fired up about the business, and it was clear that this was what consumed him. No wonder we really didn't see that much of him on a regular basis, and no wonder that he didn't seem to have much of a handle on what was going on in our lives. I glanced at my dad, and at Stef, and realized they were just as busy as he was. They were grappling with all of this shit that JJ, Mom, and I were throwing in their laps when they already had super-stuffed schedules.
Only after he was done, and he looked out at the dour faces staring back at him, did Robbie's enthusiasm fade. "The bottom line is that I think that to sell the company now would be to take a considerably lower price than we could get even a year from now."
"So you are asking us to continue to discount the possibility of a suitor for another year, to more fully realize the results of the plans you have laid out?" Dad asked, the first thing he'd said.
"I think that unless someone was willing to appreciate the potential of the projects we have in the mill, we'd end up selling for much less than we're worth," Robbie said, more or less agreeing with Dad.
"I am unconvinced," Stef said.
"Look Stef," Robbie said. "You've made your point." His eyes flickered briefly toward me, which was pretty freaky. I didn't want to be the reason this huge company was sold off, or that all of these employees either lost or kept their jobs. "Give us this year to bring some of these projects along, and to complete our turnaround. Then if you want out, we can either sell, or maybe I can figure out a way to buy you out."
"You own 35% of the stock. Leveraging a buyout for the other 65% is unrealistic, don't you think?" Dad asked. He was pissed, and I knew why. Robbie was taking him for granted, taking his support as a given. Dad was explaining that it wasn't. I could see Robbie reeling from that statement. It was like all the shit people had been throwing at Robbie hadn't really impacted him. Not Jack, not Dad, not Stef, not Grand; none of them had registered on his radar. But now, faced with the possibility that his company would be sold out from under him, and that the man he relied on as a stalwart partner in this venture may not be there to back him up, he finally seemed to get it.
"Then I'll have to rely on our results," Robbie said. "I'm completely confident in them, and I'm comfortable doing that." He said the words, and he meant them, but he was totally freaking out. I felt sorry for him, but what's more, I believed him. I thought that he really could deliver on what he said. This was important to him, probably more important than anything else. He'd make this work. Besides, this was a business, and there was no good business reason not to give him the year he wanted.
"It seems to me that the logical thing to do is to give them the year to show better results. If they do, we all win. If they don't, then this decision will be a whole lot easier next year," I said. This was such an easy decision, it was all I could do not to look at them all and give them a big teenage "duh".
"Is there a motion on the table?" the attorney asked.
"I move that we focus on building our company, and that we forestall any talks of selling until this time next year," Robbie said, formalizing what we discussed. Nothing happened for a bit. "I'll second that," the marketing guy said.
"All in favor?" Robbie asked. "I will vote 'aye'."
He looked at me, all but telling me to put my vote where my mouth was. "Aye," I said, unsure if I even got a vote, but I figured that even if I didn't, he could use the support.
"As that constitutes 52.5% of the voting shares of stock, your 35% of the company plus the 17.5% Will is voting on my behalf, it would appear that we have no choice but to go along with this motion," Stef said.
"So it would seem," Dad said, just as severely. Now it was my turn to stagger from the events. Stef had set it up to show Robbie very clearly that he was going to have to do a better job of dealing with me, and by extension, Darius, if he was going to reap the benefits of being a member of our family. He'd told Robbie that if he was going to treat us like shit, and disregard us, he may very well end up without his company.
"There being no further business, I move that we adjourn," Stef said.
"Second," my father said. We all voted 'aye' to that. The three of us got up, nodded to Robbie and the rest of them, and walked out of the Board Room, and out of the building.
"That was interesting," I said as we sat back in the limo.
"This much is true," Stef said. "You comported yourself quite well in there, and asked very good questions."
"Thanks," I said, even though I had the feeling that I was nothing more than a pawn in this whole exchange. "Robbie seems really enthusiastic about the direction of the company."
"He does," Dad agreed. "I think this time his enthusiasm has a solid foundation. I think they're doing the right things, and making good decisions."
"It is refreshing to see that he is not a complete idiot when he is at the office. I was concerned that was not the case," Stef said.
"And I think it was very nice of you to give him a chance. Even if we weren't all that graceful about it, it was a vote of confidence," Dad observed.
"We will see how wise it was a year from now," Stef said.
"I wonder if he'll bother to call me now," I mused. They looked at me, concerned more for my feelings than anything. "It's not a big deal. I'm fine. I was just wondering."
"It would be the honorable thing to do," Dad said.
"And the smart thing," Stef noted.
"We'll see," I concluded. I'd made the first effort, and he'd slapped me down. Now I'd made another effort, backing him up when Stef was ready to fry his ass. If he didn't respond this time, I'd have to write him off.
"Are you going back to the Bay?" Stef asked my dad.
He didn't say anything for a bit; he just sat there quietly, even though we both knew he was deep in thought. "I think I will."
"Then it is most convenient for you that we are going to the airport," Stef said with a smile.
The three of us boarded the plane and it took off promptly, which wasn't always a given, what with LA's crowded air space. Stef and Dad both pulled out things to work on, so I did the same thing, plowing through some studying. We were all pretty focused, so it was almost a surprise when we landed.
"What did you have planned for the weekend?" Dad asked me.
"Dunno," I said. "I haven't made any calls yet. Why?"
"Just curious," he said. "Maybe we can do something tomorrow or Sunday."
"Sounds great," I said. It was so awesome to spend time with him. "We should go up to the City."
"You were just there," Stef said.
"I was there to shop, not to see the sights," I said. I didn't really want to 'see' anything anyway. I just liked walking around. San Francisco was such an interesting place, you could just wander around and find cool stuff to see and do.
"Let's see if we can work that out," Dad said. We got to Escorial and I was kind of surprised to see Gathan there.
He gave me a big hug, and I playfully squeezed his ass. "Dude, what's going on?"
"School's out!" he said triumphantly. "I made it through my first quarter."
"Congrats! So you going to party and celebrate?"
"Some people are coming up here," he said with a grin.
"Kick-ass!" A party with a bunch of college boys: How fun would that be?
"Most guys couldn't get flights out until tomorrow morning, so we were all hanging out in the dorms. Matt and Wade invited us up here instead. Food's better."
"No shit," I agreed. I took my bag and headed down to my room.
I was just about to open my door when a familiar voice said "hey". I turned, and there was Tony, standing in front of me. I opened my door and motioned him in, then closed and locked it.
"Hey," I said. That's all I got out. His lips were on mine as he moaned into my mouth. I was all but tearing my clothes off, even as we were making out. We finally broke off our kiss and then fell onto the bed, with him on top of me. "God, how I missed you," I said to him in my quiet voice, the one that drove him nuts. "I need you inside me so bad."
"Oh yeah," he said in his husky voice. I ignored the fact that he put a condom on, and handed him the lube, which he slathered all over his dick. I felt his hand on my ass, sensuously massaging the lube in, then he was on top of me, and then he was in me.
"Fuck yeah," I muttered softly. "Spear me with that big fucking cock! That's it Tony. Fuck my brains out," I said. He growled, and did just that. I don't know how long we fucked, but when I came, it was like my whole body exploded. I lay there, limp, even as he was sprawled across me, spasming and panting from his own orgasm. Our bodies were slick from the sweat that had pooled between us, but I didn't let that bother me, I just wrapped my arms and legs around him, pulling him in even tighter.
Only this time, he pulled away quickly and nervously. It was the same way he'd reacted after we had sex the first few times. "I, uh, gotta go get cleaned up for dinner," he said nervously.
Internally, I sighed. I thought we'd gotten past this, thought he'd finally gotten comfortable holding me. But, I'd dealt with this before, and I'd deal with it now. "Sure. I'll see you in the dining room," I said. He all but jumped off of me and put his clothes on quickly, then snuck out of my room, looking around before he exited. I shook my head, even as I got up and hopped in the shower.
Copyright © 2013 Mark Arbour; All Rights Reserved.
Story Discussion Topic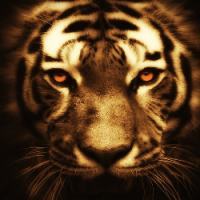 Open Club · 132 members · Last active
A fan club for Mark Arbour to chat about his stories
---
Chapter Comments