Paternity - 50. Chapter 50
Happy 50th Birthday Telstar!
November 1, 2000
Hamar, Norway
Will
I got back to the condo and headed straight to my room. It was really cool, because it had a big window that opened up at street level, so if I wanted to sneak out with no one seeing me that was an option. I noticed that Jeff had brought all of my stuff over and unpacked it for me, even to the point of organizing my toiletries. I went out to the kitchen and Jeff was there, snacking on some Doritos.
"Dude, thanks for moving all my stuff over here. That was awesome. I owe you one."
"No problem," he said pleasantly. "How was your date?"
"It was nice. He's a cute guy. Has some issues with acne, but I overlooked that," I said. "I just don't get that. Don't they have treatments for that over here?" Hell, there were all kinds of things you could do to get rid of zits. Half the kids at H-W were on some kind of acne regimen.
"Wow. You looked at his face?" he asked, teasing me.
"He wants me to come over and see him later tonight. Gave me his room number."
"I'll walk you over there later."
"It's pretty safe here. I think I'll be fine without an escort," I said.
"Maybe I have my own reasons for going," he said.
"You going to fuck the president of the ISU?" I asked, giving him shit. "He's 62."
"Yeah, but is he hot?"
"So what was with that?" I asked him, referring to Jack Davis.
He sighed. "You know, when I was hustling, one of the things I really liked was when I'd run into a good guy who just needed some excitement, a little fun in his life. This guy was like that. He's a nice guy, but pretty stressed out with all of this. We were bullshitting in the bar, and he wasn't being all pervy, but he was definitely interested. This was my chance to give him a memorable experience, and to make him feel young again."
I nodded. "I can see that. I'm sorry I fucked it up."
"Yeah, that kind of freaked him out, but he moved beyond it after a minute or two." We chuckled about that. "When you see him, just pretend like you weren't even there."
"No problem." Our conversation was cut short when everyone arrived. The door flew open, and Stef came bursting in, making an entrance as usual. I rushed over and gave him a big hug. "It's good to see you!"
"It is good to see you too," he said. "Have you been enjoying Norway?"
"Oh yeah," I said, winking at him. He giggled. "We'll talk later."
Dad and Pop were next, each of them giving me big hugs. My mother was less demonstrative, with a simple kiss on the cheek that seemed cold and unfeeling. Aunt Claire more than made up for it. She was so elegant and classy; it was hard not to just worship her.
Jeff was awesome, in that he took charge and showed everyone to their rooms and helped make sure the luggage ended up in the right places. It was really funny to see him direct Michael around, forcing him to help out. While they were settling in, I called the restaurant I'd just been to and ordered some pizzas. They didn't normally deliver, but for a big order, and some extra cash, they made an exception. The food arrived about 45 minutes after I ordered it, delivered by a cute busboy. Maybe I should forget about all of these skating idiots and focus on some of the local talent, I thought with an evil grin.
I laughed when the smell of pizza drew Dad, Pop, and Jeff into the kitchen. "I figured food would get you down here," I said to Pop, teasing him.
"Good pizza," he said as he took a bite, ignoring my slam. "How'd you hear about this place?"
"I had dinner there tonight," I told them. Jeff chuckled.
"Alone?" Stef asked. I hadn't even heard him come into the room, which was unusual.
"I had company," I said, winking at him. He looked at me, demanding that I expand on that. "I took a cute Swedish skater out to dinner."
"Swedish men can sometimes be a challenge," Stef said, referring to their cliché reputation for being hung.
"I haven't found out about that," I told him. "Yet." They laughed at me.
"I am so impressed with how organized things are," Dad said.
"You can thank Jeff for that," I said, smiling at him. "He's been amazing. Michael's been a royal pain in the ass."
"Maybe he's not happy about being shuttled through every airport in the free world," Pop said.
"And maybe I'm tired of the people who work for us treating me like shit," I said to him coldly.
"And maybe you both make valid points," Dad said, shutting that line of conversation down in a pretty fair way. "How is JJ doing?"
"He's skating really well. He looks great on the ice," I said. "He seems a little stressed out, but no more than he normally does at these things."
"He is not here?" Stef asked, disappointed.
"All the skaters are staying at the same hotel, and he wants to be there with everyone," I told Stef to smooth things over.
"I am surprised you are not there," he said, grinning at me.
"I was, I would be, but they're sold out. Sucks." He chuckled. "I was planning to go back over there and hang out with them after you're all settled in."
"Them?" Dad asked.
"You know, check up on JJ and maybe the guy I had dinner with." I knew I was blushing badly, and I knew it was obvious since Stef was giggling at me.
"The Swede," Dad mused.
"To test Stef's theory," I joked, even as my mind worked desperately to try to think of something to change the subject. "Tomorrow is the first big day of competition. The Men's short program starts at 3:30. JJ is on the ice for practice at 11:05."
"Well then, I need to get some sleep," Robbie said, yawning.
"I'm going over to the hotel in about half an hour," Jeff said. "You want to walk with me?"
"Thanks," I said, smiling at him. "That would be great."
Dad, Stef, and I went into the main room and collapsed into the comfy leather chairs. Well, Dad and I collapsed. Stef sat down elegantly. "You slept with him," Dad accused.
"With who?" I asked.
"Jeff. You slept with Jeff."
"I did," I said, looking at him boldly. "He treated me really well. It was really nice, and now he's a friend." He digested that as we sat there silently, and I could see the wheels turning in his brain. That wasn't the response he was expecting. He'd probably either expected me to deny it, or for me to admit it and to tell him we were madly in love.
"Even after I told you that I didn't want you to," he said dourly.
"I don't recall agreeing that you could screen my sexual partners," I told him, not in a mean way, but in a firm way. He looked frustrated, so I decided to tease him. "I'm not going down that slippery slope. If I let you do that, the next thing you'll want to do is dictate what sexual positions I use."
Stef chuckled at that and said, "No, that is my job." My dad shook his head and smiled slightly.
"Dad, we were in a bad place, and that was part of how we healed the wound, OK? He's a really nice guy. Please do not make this an issue. I like him, we're friends, and I'm really happy with where we're at." He mellowed and nodded. I looked at Stef. "And he made my body do things that I never thought were possible." Stef swallowed hard, and it was my turn to giggle.
"He seems like a nice guy, and he's pretty cute," Dad said, relenting.
"Thanks," I said.
"You did not sleep with any cab drivers, did you?" Stef asked just to give me shit.
"Not yet," I joked, winking at him. I looked up and saw Jeff standing in the doorway. "You ready?"
"Whenever you are," he said, and made to walk away.
"Jeff," Dad said, calling him back into the room. He just looked at my dad questioningly, while I shit a brick. "Thanks for getting things all organized, and thanks for being a good friend to Will."
We were all stunned at that, even Stef. I got my act together and stood up, then gave both Dad and Stef big hugs. "Thanks," I said in Dad's ear. "Thanks for trusting me, and my judgment."
We walked out of the condo, all bundled up, and hadn't gone more than two steps before Jeff freaked out. "What the fuck was that all about?"
"What do you mean?" I asked, pretending to be clueless.
"Did you tell him that we fucked?"
"Yeah," I said, like it was no big deal.
"Are you trying to get me thrown in jail? You trying to get me fired?" He was panicking.
"No, they saw how nice I was to you and guessed that we fucked. I told him that you treated me really well, and that you were a good friend."
He smiled slightly as the anger faded. "And he was OK with that?"
"He was," I said. "That's what his comment was about. That means you're allowed to fuck me."
"We'll see about that," he said, flirting in a cocky way.
"Stef was only OK with it after I told him what an amazing lover you were," I said, and giggled at him because that made him blush.
"You've got a Swede to keep you busy tonight," he said. We got to the hotel and he paused before we went our separate ways. "Call me when you're heading back."
"I don't want to interrupt you."
"You won't be an interruption," he said, grinning at me. God, he was sexy. JJ's room was on the third floor too, which kind of made me nervous, since it was possible that I'd bump into him after I went to see Kristoffer, but it was what it was. I walked up to his door and knocked, wondering if he'd even be there.
The door opened and Evan stood there and looked at me shyly. "Hey. Come on in," he said, finally getting his act together. He was wearing just boxers, and I couldn't keep my eyes from feasting on his tall, lithe body. He went over and sat on his bed, while JJ was sitting on his bed. They were watching some movie and just kicking back.
"Hey," JJ said, being a little friendlier than he'd been this afternoon, but only a little friendlier.
I sat down on his bed. "I just wanted to let you know that everyone made it in just fine. They're all at the condo, settled in, and probably sleeping by now."
"Awesome," he said, but didn't seem to mean it.
"I told them that you practice at 11:05, and the short program starts at 3:30. That's still the plan, right?"
"Right," he agreed.
"You need anything else?" I asked.
"Nope," he replied. Evan looked at me, evidently confused by JJ's attitude, but I just shrugged.
"Alright, well, sleep well. I'll see you tomorrow." I got up to leave.
"How many guys did you do today?" he asked me in his bitchiest voice.
I blew it off. "None," I said, and then winked at Evan. "Yet." He blushed. How cute was that. "I'm allowed one, remember."
"I'll see you tomorrow," he said, being all grumpy. I just walked out of his room. I was kind of surprised that I wasn't pissed off at him. Part of that was because I felt guilty for stealing his show, something I didn't want to do. The other part was that I knew him, and I knew that before these events he was usually pretty unpleasant. When it was over, he'd be a lot better, or at least I hoped he would.
I went a few steps down the hall to room 312 and knocked on the door. There wasn't an answer at first, and I felt genuinely disappointed. I knocked again, and there still wasn't an answer.
"Looking for me?" I heard Kristoffer say from behind me, and scaring the shit out of me.
"Fuck," I said, trying to catch my breath while he laughed at me. He was carrying a full ice bucket. He put his key in the slot and opened the door, ushering me into his room, which was just like JJ's, only there wasn't anyone else there.
"I was wondering if you would come over," he said. He was wearing baggy sweat pants and a T-shirt, but they couldn't hide how svelte his body was.
"I think you pretty much knew I'd show up," I said, moving closer to him. He looked down shyly, so I took that as my cue to really get close to him. We were about an inch apart. I put my hand on his chin, ignoring the rough texture of his skin from the acne, and pulled his face up to look at mine. "I had a nice time at dinner."
"Me too," he said, and swallowed hard. I moved my face closer to him, and he closed his eyes, giving me permission to kiss him. I felt our lips meet and we kissed, not in a passionate way, but in a slow, sensuous way, just enjoying that level of intimacy. I heard Jeff's words, reminding me to follow his signals. He wasn't like David, who wanted me to just fuck him hard. No, this guy wanted us to go slow; he wanted to make love.
I tried to dial up the intensity of our kiss, but he didn't respond to that, so I backed up and just went back to slow sensual kissing. I was starting to see what Jeff was talking about, and it dawned on me that what he was really trying to explain was that I needed to be in tune with what my partner wanted. This guy wanted to go slow and easy.
I ran my hands up and down his back, feeling his muscles through his T-shirt. His lips seemed to become more active, and I took that as a hint and ran my hands up under his shirt. Now I was feeling his bare skin, so soft and firm, covering the taut muscles in his back. I felt myself losing it, wanting to give in to the urges and go faster, but his lips and our connection helped me maintain control.
I moved my hands down, across his back, and down to his ass, gliding across the material of his sweat pants. I squeezed his cheeks gently, pulling him closer to me, letting him feel my hard cock pressing against his through the fabric of our clothing. He moaned into my mouth and that made his mouth wider, so I darted my tongue in quickly, taking advantage of his opening. Now we were making out, and it was nice, because he maintained that same pace, that same slow and steady rhythm, even now.
I decided that I could go to the next step, and I slipped my hands off him, then underneath the waistband of his sweats. He wasn't wearing any underwear, so it was just my hands on his soft, smooth ass. I slid them up and down, and then let them explore his crack ever so slightly. He stopped kissing me, and I worried that I'd gone too far. He looked at me, his eyes happy but glacial, when I knew mine were inflamed with passion and desire.
He led me over to the bed and pushed me down on my back, then lay on top of me and started kissing me again. I started feeling his ass again, only he was straddling me now, so that had parted his cheeks. I ran my fingers up and down his crack with soft touches, fleeting touches, and I felt his passion surge. That's what he liked! Really soft, really gentle touches.
I rolled him off of me and onto his back, and then made him sit up so I could pull off his T-shirt. I began to kiss his body softly, barely moving my lips as they made contact with his skin. He moaned and threw his head back as I worked my way down his abdomen. I pushed the front of his sweats down and kept kissing my way lower, brushing across his shaved pubic bush, until I got to the base of his cock. He let me pull his sweats off now, and there was his dick in front of me. I thought it would be bigger, but it was only about five inches long. A nice size, but small enough to blow up Stef's theory.
I nuzzled against it holding it in place as I moved my nose up and down the length. He wasn't circumcised, and that made it new and interesting for me. I kissed the head, gentle kisses, and then he shocked the shit out of me by cumming. His first shot blasted right on my face, and I was tempted to just inhale his dick and suck him dry, but that wasn't what he seemed to want. Instead, I kept my lips on the head only, nursing his load out of him.
He lay there smiling for a minute, and then seemed to get uncomfortable. I think that the whole thing freaked him out, so I got up and adjusted my tenting dick, then went into the bathroom and wiped my face off. When I came out, he was fully dressed, and I could tell he wanted me to leave. "That was nice," he said shyly. "Thanks."
"It was," I told him, and left. The whole thing had been pretty weird, and had left me really horny. I started walking down the hall to the elevators, when Shane Jackson turned the corner, carrying an ice bucket. It was strange because he was fully dressed, and even wearing his jacket. It looked like he'd just come in from outside.
"Hello," he said, giving me a dirty look.
"Hey," I said, standing in front of him and making him stop. "Why are you pissed at me?"
"Oh I don't know," he said, being bitchy like JJ. "Maybe because I thought you liked me, and you do every other fucking skater here but me."
"Dude," I said, soothingly, "I do like you."
"Sure you do," he said, still being petulant.
"Look, you're giving me shit for not being with you when your mother is like a fucking prison guard, keeping watch on you," I snapped.
He looked really sad when I said that. "That's pretty much it."
"I'd spend time with you in a heartbeat. When can you get away?"
"I'm kind of free now," he said pleasantly, then got bitchy again. "My roommate is busy."
"Ah. So your room is occupied?"
"Yeah, he's in there with this girl, and they're fucking."
"We're staying at a condo. Takes ten minutes to get there. Come back with me," I said. I was so horny, I was pleading. I'd probably fuck him here in the hallway if he'd let me.
"What if someone sees me?" he asked nervously.
"We'll sneak out of this hotel. Once we get to the condo, we're safe. I've got a room on the ground floor. Everyone there is sleeping, but even if they're not, I can sneak you in. Or out."
He smiled. "Alright. Let me drop the ice off." He walked down to his room, which was ironically enough next to JJ's. He looked at the door, shrugged, and just left the ice bucket outside the door. We snuck down the stairs and out the side door, and then ran, laughing, back to the condo.
I unlocked the door and led him in. The place was completely silent. "See," I told him. "They're all asleep."
"Nice place," he said. I led him into the main room to show that to him, then stopped abruptly and turned so I was right in his face. I leaned down and kissed him, and he responded enthusiastically, wrapping his hands around my neck to pull me in. It was nice, really nice, but I was pretty wound up. He pushed me back onto the couch and undid my pants and lowered my zipper. He pulled out my straining cock, and just held it in his hands, admiring it. "You're fucking huge."
"Yeah," I said, but it came out with a moan, as I felt his hands moving slightly as he stared at it, worshipping it.
"It's beautiful." He moved his hands up and down a little, as if trying to feel every part of it.
"Put it in your mouth," I told him. He looked up at me and grinned, and then I watched as his mouth absorbed it, and went lower, until I felt my head hit the back of his throat. He wasn't a great kisser, but he was a great cocksucker. He bobbed up and down on me three of four times, but I was so worked up from Kristoffer that I blew. I didn't warn him, even though I should have, but he didn't seem to care. He just drank my load like it was nothing. "Fuck," I said when I was done. "That was good."
He stood up, licking his lips. I stood up too, and took his hand, leading him into my bedroom. I closed and locked the door. "I should get back," he said.
"Dude, what about you?" I asked. I led him to the bed and sat there as he stood, then I started massaging his dick through his pants.
"I'm alright, really."
He was kind of like Kristoffer. He'd gotten what he wanted, and now he was done. I stood up and kissed him again. "Let's go. I'll walk you back."
"OK," he said grudgingly. We left the condo and started walking, but I led him through the back way, where people probably wouldn't see us.
"Thanks. That was really awesome," I said to him.
"I like to do that," he said, grinning.
"What a coincidence. I like it when you do that." He giggled. "Just as well that we left though. If you'd have stayed, I'd have tried to fuck you."
I kind of figured that's what he wanted me to do to him, but his reaction said otherwise. "I only tried that once, and it hurt," he said.
"It takes some time to get used to doing it, and I'm pretty big, so I'd probably be a tough challenge," I said philosophically. "I liked it when you blew me."
"You did? You were happy with that?"
I smiled at him. "Hell yeah I was happy with that. I don't need to fuck you. I just figured you might want me to. I'm fine with what we did with one exception."
"What?"
"I want you to let me do you next time."
"OK," he said, but seemed nervous about it. I stood off in the shadows and let him go into the hotel alone, and then I went back in and called Jeff.
"Your timing is perfect. I'll meet you in the lobby," he said. I hung out and waited, warming my hands by the fireplace, for about five minutes until he came strolling off the elevator.
"So who were you with this time?" I asked, grinning.
"Our tech buddies," he said, smiling back. "What about you?"
"My Swede let me blow him, and then I ran into another guy who blew me."
"So you're all worn out?" he asked.
"No fucking way," I said. We got back to the condo and went into my room, and Jeff took me on a ride that made me wonder why I even bothered messing around with those other guys.
---
November 2, 2000
Hamar, Norway
Will
"I've been trying to call JJ all morning but he hasn't answered his phone," my mother said, irritated.
I'd stuffed some food in my mouth, so I tried to hurry up and swallow it so I could respond to her latest crisis. "What do you need to talk to him about?"
She gave me a really dirty look. "I just need to talk to him."
I ignored her attitude yet again, resolving to try my best to be a good and patient son. "I have to be over at the complex at 9:00 to work. I'll leave now and stop by the hotel and tell JJ to call you."
She just nodded at me. She didn't bother to say thank you, or say that was wonderful, or anything. "That's very nice of you, Will," Aunt Claire said, making up for it.
"No problem," I said, smiling at her. "It's so good to have you here. I'll see you at the rink." I got up and grabbed my jacket, then headed out to the hotel.
I was way ahead of schedule, but that was fine. It would be fun to get over there early and watch the skaters. I'd seen enough that I was starting to recognize the moves, and even more importantly, I was starting to recognize when they were done well or not. I'd just gotten to the hotel and stepped into the elevator when another person jumped in behind me, even as the doors were closing.
"Morning, Evan," I said, using his name to flirt with him.
"Hey Will," he said, and looked down shyly.
"Is JJ in the room?"
"I'm not sure. I'm heading back there anyway. We can check. He said something about going down for breakfast, but I didn't see him in the restaurant."
"Going down for breakfast sounds kind of fun," I said, making him giggle at my double entendre.
"Yeah," he said, and blushed even harder. The elevator doors opened and we walked down the hall to their room. He put in his key and we went in, but JJ wasn't there. "He must be downstairs."
"So it's just you and me, in this room, all alone," I said suggestively.
"Yeah," he said, and looked down at the floor. He was so shy, and so withdrawn, that it made him really attractive.
I went up and stood close to him. "So are you ready for today?"
"I think I have all of my moves down," he said. "I was worried about my jumps, especially the double axel, but that's been great in practice."
I moved even closer. "You relaxed? You feel good?"
"I guess," he said. I felt like a wolf, preying on a helpless victim, which should have been lame, but it was pretty fucking erotic.
"I can help you out if you're not," I said. He was tall, like me, so I just had to move in to kiss him, so I did. His lips fluttered with surprise at first, then responded.
"I don't have much time," he said breathlessly as he broke off our kiss. Then he latched on to me, and wrapped his arms around me, his mouth totally devouring mine. I felt his tongue attacking mine and smiled at how he'd been all shy and withdrawn, but all of a sudden he'd just let himself go completely.
"What the fuck are you doing?" I heard JJ say loudly, even as I heard the door slam. I hadn't even heard him come in. Evan broke off our kiss and all but dashed into the bathroom to hide.
"I came by to check up on you."
"You weren't checking up on me. You were kissing my roommate!"
"Well, that wasn't the original plan, but it just sort of happened."
"I can't fucking believe you. You're even going to fuck my roommate in my own room? While I'm here? This is un-fucking-believable!" He was definitely freaking out, and not a little unhinged.
"I'm sorry JJ. You weren't here, and he's a sweet guy, and it just sort of happened. It was only a kiss. It's not like we were fucking."
"I don't need this shit today. I'm on the ice in two hours and I don't need this shit."
I felt bad, but he was starting to piss me off with his attitude. "Well if you'd answer your fucking cell phone, I wouldn't have had to be here in the first place."
"My cell phone didn't ring," he snapped.
"Mom's been trying to call you all morning. She couldn't get in touch with you."
"Maybe she has my old cell number. I had to get a new one. Remember?" I'd forgotten about that. JJ had lost his phone a couple of weeks ago.
"Then maybe you should have given it to her instead of spending all your time with her bitching about me," I yelled.
"I don't bitch about you to her," he said. I was pretty sure he was lying about that.
"Whatever. I have to get to the rink. You can be pissed at me if you want. All I did was make out with a really sweet guy. You made it into a big issue."
"Just stay away from him!" he said, forcefully.
I looked at him oddly. "Why?"
"Because he's my friend and because I don't want you coming in here and fucking my roommate."
"Do you like him?" I asked.
"Fuck you!" he yelled. "Just get the fuck out of here! God, sometimes I just want to cut your dick off. You're such a fucking slut!"
I eyed him coldly, and I could see him recoil at that. "I hope you do well today," I said evenly, with absolutely no emotion in my voice at all. "Call Mom." Then I left.
I walked over to the rink in a really pissed off mood. I didn't even know if JJ was into guys or not, and I sure as hell didn't know which guys he was into. All he had to do was tell me that he liked Evan, and to stay away from him. Shit, Evan and I had been flirting enough before then; he had plenty of opportunities to tell me to keep my hands off the guy. Did he even like him at all? Or was he just trying to make me feel like shit? He could be that bitchy, and that petty. I felt all these conflicting emotions surging within me. I felt really bad about stressing him out today, because I knew this was important. I wanted him to do well, and I wanted to do whatever I could to help him kick ass. At the same time, what I did on my own time, and who I did it with, was none of his fucking business. If there was a guy or a girl he was into, and if he would just tell me, I'd back the fuck off. But he couldn't even be honest with me about it. He left it as this open-ended thing, this guessing game.
I guess in his mind, he figured it was no big deal for me to be celibate, for me to just be here and not get with anyone. That may be easy for him now, based on his own needs, but I couldn't wait until puberty really hit him; he'd get so fucking horny he couldn't stand it. We'd see how easy he'd think it was then. If it were that easy, all of these guys here would be celibate, they'd be like monks. Well, monks probably weren't all that celibate, I thought, remembering some of the history books I'd read and chuckling. Shit, most of these guys were as crazed as me, if not worse. Just because he doesn't have enough sex drive to even get it up is no reason to beat up on me for being a slut. I was letting these thoughts run through my head even as I walked into the rink.
"Good morning, Will," Jack Davis said to me formally, pulling me out of my internal ruminations.
"Good morning," I said to him pleasantly, which seemed to surprise him. "What do you need me to do today?"
He gave me a bunch of errands to run. "After you're done with that, you're off until after lunch. Then I want you to help the skaters in the dressing area. There are bound to be some last minute crises that will require your help."
"I'm sure there will be," I said, smiling at him. He grinned back and seemed to relax, getting that I wasn't going to bust his balls over being with Jeff. I ran around for the next hour or so, doing stupid shit for the various ISU officials, and then I was able to go into the stands and watch JJ practice.
I saw my family just arriving, and getting themselves situated, so I started to climb the steps to join them. I could tell there was tension in the group, significant tension, but I didn't figure out why until I was almost up to them and I made eye contact with my mother. She looked really pissed off, and her eyes were crazed. As soon as I got close to her she reached out and grabbed my wrist really tightly and pulled me to her, making me stumble and almost fall. I could feel her nails digging into my skin, and the pain from that shot up my arm.
"You listen to me. You're supposed to be here to help your brother, not to cause him problems," she spat loudly, causing other people to look at us. Her grip on my wrist hurt like hell, it was so tight and maniacal, and I imagined that I could feel her nails puncturing my skin, but I just stood there calmly and stoically. I didn't know what to do, or what to say. I was hoping someone would intervene, but everyone seemed too shocked to even react.
Tiffany got her act together first. "Jeanine, that's enough," she said forcefully.
"No, it's not enough. It's not enough. He shows up and screws half the skaters here, embarrasses the shit out of all of us, and JJ. It's not enough." She was talking really loudly now.
Tiffany stood up and got pissed off. "Shut the fuck up," she hissed at my mother. "You're going to cause problems, maybe ruin the careers of some of the skaters here."
"I only care about the career of one skater," she said.
I twisted my wrist quickly and pulled it away, breaking her grip. "And you only care about one of your sons," I said to her firmly. I turned and walked down the steps and toward the exit.
Copyright © 2013 Mark Arbour; All Rights Reserved.
Story Discussion Topic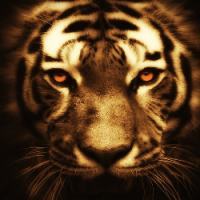 Open Club · 132 members · Last active
A fan club for Mark Arbour to chat about his stories
---
Chapter Comments