Paternity - 95. Chapter 95
December 30, 2000
Escorial, CA
Will
I knelt on the mat next to Jeff, totally annoyed with him and with Matt for fighting in the first place. I mean, it's not like I'd never gotten into fights, but here, at Escorial? Seriously? If Grand found out about this, he'd go nuts. Still, I understood the code, and I understood why Wade let them do it. I went along with it too. Sometimes, emotions ran too high, and you had to work things out with your bodies. But in the end, seeing Jeff being damn near strangulated while Matt squeezed information out of him was just too much for me. "Come on," I said, handing him a towel.
"I'm fine," he said dismissively. He wasn't fine at all. He was really freaked out.
"Dude, you're sitting naked in the middle of the fucking gym," I said, smiling. "I mean, you look fine to me, but I like seeing you like this."
He took my hand and I pulled him up. "You've got a friend's back, unlike some," he said, scowling toward the showers. We could hear the water running; Paulo was still cleaning up.
"Yep," I said. "Come on." He grabbed his phone, then I led him back through the house, even though that made him really nervous, to be walking the halls of Escorial wearing nothing but a towel. But he was with me, so no one would bother him. We got to my room and I ushered him in, then shut and locked the door behind me. I was determined to be more careful about that than the other residents here.
He sniffed his pits and wrinkled his nose. "Dude, I reek."
"I've got a cure for that," I said, and led him into my bathroom. I started the water, getting it nice and warm, then playfully ripped his towel off and pushed him in. I took off my own clothes and joined him.
He turned to me and smiled, then leaned in to kiss me. It wasn't a passionate kiss, it was a friendly kiss. I put shower gel in my hands and started to wash him off, taking care not to do it too harshly. His wrestling match with Matt had been pretty rough, and even though they weren't punching each other, he was bound to be sore. He smiled at me when I washed his ass, and raised his eyebrows suggestively when I got to his groin. I giggled like a girl, and felt like an idiot. After he was clean, I washed myself off pretty quickly while he sat on the ledge in my shower, seemingly in a daze.
We dried off together, and then went over to my bearskin rug. I tossed a towel down, turned up the fire a bit, and motioned him to lie down there with me. "This is pretty romantic," he said. "Lying on a bearskin rug, naked, with a fire burning in the background."
"Yeah, but the rug is fake," I said, cracking him up. "You've been busy. You fucked Robbie, who's like my father, and now you're picking fights with Matt, who's like my step-brother. We're not playing well with others." I shot him a smile to accentuate my playful tone.
"Robbie thought I played just fine," he said, cracking me up.
"So what was with that?" I asked him, getting serious.
"It's kind of like that deal in Norway, only Robbie needed it worse than Jack Davis. Robbie was really fucked up, and I know he's treated you like shit, but I've always liked the guy. I felt sorry for him."
"So he was a mercy fuck?"
"It's not like that," he said, frustrated. "He was in pain, and I could make the pain go away, at least for a little while."
"So you're like a doctor, only you use your dick to cure fucked-up dudes?" I asked, laughing.
"Well, yeah," he said, not laughing at all. "If someone you liked, or cared about, was hurting and you could fuck them and make them feel better, wouldn't you?"
"Dude, if I fucked someone, they'd be in even more pain, and probably be sore afterward," I said. He laughed at that. "So is that what you did with me?"
He got kind of pissed off at that. "That's fucked up. Dude, we're friends. When we mess around, you're not a charity case. It's about us being together, being tight."
"Sorry," I mumbled, frustrated that I'd sent our conversation down a negative path. I tried to make up for it by joking around. "Sometimes I have a problem where I think everything is all about me."
"Sometimes, it is," he said, and leaned in and gave me a really meaningful kiss. It made me feel close to him, and ripped the question on my mind right out of my mouth.
"Why didn't you tell me you were adopted?" I asked.
He shrugged. "Didn't seem important."
"Bullshit," I said, calling him on that. "This has been bugging the shit out of you, this thing with Matt. It was important."
He sighed. "You know, I was just kind of hoping I could roll on down the road and not have to deal with things. I'd avoid Matt and it would be fine."
"Yeah, but you're not happy with things, otherwise you wouldn't have exploded like that."
"I didn't explode, Matt did," he said. "He got all pissed off because I wouldn't fuck around with him."
"Whatever. Doesn't make you any happier." He looked away, because he was trying to dream up some bullshit excuse to throw me off track. I put my hand on his face and pulled it around so he was looking at me. "Spill it."
He sighed. "I love working with Stef, but I feel like I don't know shit. All I got was my GED, and here I am, with all these smart as fuck guys, and I have a hard time keeping up. And you know what really bugs me?" I didn't answer, since it was a rhetorical question. "I think that I could. I think that if I had the chances Matt had, if I had a decent education, I could be as sharp as they are."
"I think you're already smart," I said, trying to prop him up. He didn't really hear me. "So do it. Go back to school."
"Dude, how am I going to do that? It costs shitloads of money, way more than I've got saved up. And I could never do that to Stef. He pulled me out of my life as a hustler, as nothing more than a stripping escort. I can't just bail on him to go back to school."
I stared at him, stunned at how badly he misunderstood Stef. "Are you fucking kidding me? He wouldn't be disappointed in you. He'd be proud of you." He blinked as he thought about that. He didn't entirely believe me, but at the same time, he knew how close Stef and I were, so he was willing to give what I said some credit.
"He lifts me up, and I work for him for a year, and as soon as I get everything down, I bail on him. That's not loyalty."
"So you have to be his slave for the rest of your life?" I challenged. "He might like that."
Jeff chuckled. "He might."
"So if you could go back and do things differently, where would you go to school?"
He sighed. "I'd probably go to a community college and get some classes under my belt."
"Then where?"
"When I was doing tricks in LA, I told guys that I was just doing it to earn money to pay for school. I told them I went to USC. I don't know. For some reason, I wanted to go there."
"Because they're the Trojans, and that's your favorite brand of condom," I joked, cracking him up.
There was a knock at my door. I didn't move, I just yelled at the door. "Who is it?"
"It's your father," I heard Dad say. He tried the door but it was locked.
"Is there an emergency?" I asked.
"No."
"Then I'll come find you in a little while. I'm trying to get laid." Jeff snaughed.
"Oh. Well, alright then," Dad said, and I heard his footsteps as he walked away.
"Well, since we don't want to keep him waiting…" Jeff said. His lips shut up my laughter, as he started kissing me. Usually when we were together, he pretty much called the shots. This time, he seemed to back off from that a bit. He just lay back and put his hands behind his head, giving me permission to explore his beautiful body. Damn was he hot.
I started with his smooth chest, caressing one nipple while sucking on the other one. I nibbled a little bit and he cringed and stiffened up, letting me know he didn't like that. Just another parallel with Ryan, I mused, who hated to have his nipples pinched. I moved lower to his smooth stomach, which was so soft yet firm. I looked at his body and just admired the way it was so beefy, yet rock-hard underneath. I wondered if this is what Robbie looked like when my dad met him in high school. If that was the case, that must have been pretty wild for Robbie to be fucked by someone who resembled his younger self.
I moved lower still, to that awesome dick of his. I played with it, running my face up and down it, getting moans from him to thank me for the attention I was giving this amazing organ of his. I worked my mouth up his shaft, kissing and nibbling as I went, until I got to the top, then I absorbed him. I bobbed up and down, enjoying his taste and his smell, and thought again how similar to Ryan's taste and smell they were. I picked up my pace, because I was on a mission to make him blow his load, but he stopped me.
"You'll make me cum," he said.
"I want to make you cum," I said, grinning at him. He liked to blow his load, then recover, then fuck me. It gave him more endurance. So I was basically telling him that I wanted him to fuck me.
"I have something else in mind," he said mysteriously. He redirected my head down to his shaved balls, which I gladly sucked on, taking one into my mouth and caressing it with my tongue, then switching to the other.
He'd finally had enough, as he pulled my head away and rolled over onto his stomach. If he was magnificent from the front, he was even more magnificent from the back. The muscles in his torso lay dormant underneath his smooth skin, creating this smooth V-shape that aimed right at his ass. And that ass. Holy shit. It seemed so small, probably because the rest of him was so big, and when he lay on his stomach like he was now, he got these really cute dimples in his cheeks.
For some reason, though, I started at his feet. I'd never really done that before, messed with a dude's feet, but something told me he'd like it, and I was right. I rubbed them, slid my fingers in between his toes, then took his big toe in my mouth and sucked on it like it was his dick. He moaned and thrust into the towel. I spent time on each foot, and then started moving up his body, pausing to appreciate his big calves, until I got to his thighs. I playfully nibbled at them as I worked my way up, my eyes focused on his taint like it was the grand prize I was aiming at.
Slowly and deliberately I worked my way up until I got to his beautiful taint. I nuzzled my nose into it, savoring his masculine aroma, and was once again reminded of Ryan. I moved my nose slowly up his crack, using the tip as a firm point, until I got to his hole. I rimmed him with the tip of my nose, and he liked that, if his moans and thrusts were any indicator. Then I started kissing his pucker, fleeting pecks designed to drive him wild. I sensed when it got to the point where it wasn't erotic, it was moving into annoying teasing, so I raised the ante by using my tongue. "Oh yeah," he moaned, and thrust back at my mouth, begging for more. I worked on his ass, savoring his tangy aroma, and enjoying the pleasure I was giving him, until he shocked the shit out of me.
He handed me a condom and the lube. "My turn."
"You want me to fuck you?" I asked, the surprise in my voice apparent.
"Yeah. Now," he said.
"Dude, no way," I objected. "It would fucking hurt."
"A little," he said matter-of-factly. "Please?"
That blew my mind, because I never thought he'd want me to top him. "Alright, but you have to help me do this right, so you can sit down afterward."
"At least after a few days," he joked. "You know what you're doing."
I put on the condom, lubed up my dick, and then I started working my fingers into his hole. He was really tight. "Dude, I feel like you trained me how to do this and now you're testing me to see if I'm any good."
He chuckled. "Smart boy. This is your final exam."
"How am I doing?" I asked, flirting.
"Fucking amazing," he said, smiling back at me.
I remembered what he'd told me, about figuring out what a guy wanted, so I moved up so I could kiss him. I twisted his head sideways, and our lips met. I started out with a gentle kiss, but when I tried to get more aggressive, his tongue backed away from mine. As soon as I was gentle and loving, he responded enthusiastically. He obviously wanted me to be gentle, and loving, so I was.
I draped my body over his and started kissing his neck. "Just go slow, OK?" he asked nervously.
"If I go too fast, just say so," I said. I lined my dick up, and then slowly I began to push in. "Relax," I said softly into his ear. I could feel how tight he was, how his body was resisting me even if he didn't want it to. "Let me in."
I pushed in and he grimaced, so I pulled out. We did that a few more times, until he seemed to get some new resolve. "Just do it," he said.
"Alright," I said, but even then I went slow, thrusting my dick into him in one long, steady stroke.
"Ow!" he exclaimed. "Fucking hurts."
"You want me to stop?"
"Just stay still for a minute," he gasped, as I lay on top of him with my dick buried in his ass, not moving at all. He began to move a little bit, just slight movements, as he forced his body to adapt. I gently lifted up enough to squeeze some more lube on his ass, hoping it would help. Our movement picked up, from just little jabs, to full-on slow strokes. "Alright, go for it," he finally said.
I started to pick up my pace, and alter my angle, but I still kept things gentle, trying to show him how much I cared about him. Still, he didn't seem all that into it. My mind flashed back to my first time with Berto in Rome, and how I'd just wanted him to blow his load and get it over with. I wondered if that was what Jeff wanted. His ass was so tight, and he was so sexy, it wouldn't take much for me to let my mind loose and bring about my orgasm. Just when I had pretty much decided to do that, he seemed to start to get into it. He moaned lightly, and then started thrusting back into me. It was like I could feel his ass opening up, welcoming me now instead of repelling me.
"Feels good," I murmured in his ear, to encourage him. I rolled him over onto his side, and explored his body with my hands. When I got to his dick, it was limp, but I played with it as I fucked him, eventually nursing it to life. After that, I just fucked him while I stroked him, looking for signs from his body as to whether I should go faster or slower. It went from being a chore, to being fun, to being a whole lot of fun. Slowly his enthusiasm built up, manifested by his thrusting back into me. He was like one of those old steam-engine trains, slowly building up steam, until he was finally moving with me, really going at it. It was almost like he was fucking me now, moving back into me, demanding that I give him my dick. His cock was throbbing in my hand as his excitement built up.
"Dude, I'm gonna cum!" he said urgently. I felt his cock harden, then it started to pulse rhythmically as he blew his load all over the towel I'd spread out on the rug. I nursed him along until about mid-orgasm, when I gently pulled my dick out. He put his arms behind his head like he'd done before, only this time his hands grabbed the back of my head, pulling my mouth to his neck, urging me on as I milked him dry with my hand. When he was finally done, he rolled back, pushing into me so he could get enough room to lie on his back. "Your turn. Cum for me."
I ripped the condom off and it didn't take long for me to blow too. I shot my load on the towel, just like he'd done, and then lay next to him, panting slightly. "Got laid," I joked, smiling at him. "I'll have to report back to my dad on that."
"Dude, that is the first time I've ever blown a load while getting fucked," he said.
"Really?" I asked, surprised.
"Yep. I'm not much of a bottom."
"I am," I joked.
He laughed. "You're a damn good bottom, but you're also one hell of a top too."
"So I passed my final exam?" I asked.
"Dude, you aced it," he said.
"I don't know," I said. "I may need to retake it."
"You may," he agreed, chuckling.
I pulled the cum-soaked towel away from us and tossed it into the corner, then snuggled up to him while he was lying on his back. "I love your body. It's so comfy."
"Yep," he said, cracking me up.
"Can I ask you a question?"
"Sure," he said guardedly.
"Did you ever try to find out who your real parents are?"
He shook his head. "Why would I do that? They didn't want me nineteen years ago, why would they want me now?"
"I think you're a pretty amazing guy," I said. "I think anyone with half a brain would be ecstatic to have a kid like you."
"If they had half a brain, maybe they would have kept me in the first place," he said bitterly. "I'm used to being an orphan."
"So if you found out who your dad was, and he was an awesome guy, wouldn't you be glad you had him in your life?" I asked. I was curious to hear what he had to say. He seemed to get that I was being philosophical, and not trying to probe him. I'd already done that, I thought with a smile.
"You mean if he was like your dad?" he asked.
"Yeah," I agreed, smiling as I admitted that my dad was pretty damn cool after all.
"I guess so."
"What if he was a real asshole?" I asked.
"What about it?"
"Would you rather not know who your father is; or know who he is, and know he's an asshole?" I asked. He'd kind of answered that before, but this time he was thinking about it, not just giving me a knee-jerk reaction.
"I don't know," he answered honestly.
"I guess I'm trying to decide if it's worse to have no father at all than to have a really shitty father."
"You mean like a father who abused you?" he asked.
"Maybe or maybe just a father who's a complete asshole. You know how Ryan hates his father?" He nodded. "His dad's a total douche. He's like the most bigoted person I've ever met."
"That sucks," he said sympathetically.
"No shit."
"I think I'd still rather know," he said, which was pretty ironic, since it totally contradicted what he'd said before. "I can always choose to keep him out of my life."
"What if he was abusive?" I asked.
"The dude who adopted me never tried to fuck me, so I never had to deal with that. Some of my friends did, though, and that really messed them up. But he liked to beat the shit out of me every once in a while. Even though he did that, we still had some good times. I think that it worked out about even in my book."
"I'm sorry to bug you about this. I was just curious," I said, worried that I had dug too deep.
"Because of how you and your dad have fought this year and because of how you and Robbie were about ready to kill each other?"
"Partly, yeah," I said.
"Looking at your situation as an outsider, I'd have to say that you're pretty damn lucky. Your dad can be a dumbass sometimes, but it's pretty obvious that he loves you more than anything." He said this as he looked at me, his eyes full of sincerity.
"You're right," I agreed. "He's just not all that easy to train," I joked, making him sound like a dog.
"Maybe I should see if they can tell me who my parents are," he mused. "Shit, aren't there rules on that?"
"I think so, but I don't know what they are," I said.
Our conversation was interrupted when his phone went off. "Shit. Stef needs me."
We jumped up and I went over to my closet. "Here," I said, tossing him a pair of sweats and a T-shirt. I put on similar clothes.
"I can't go see him like this," he said.
"You can, but he probably would like you better the way you were before, with no clothes on at all," I joked.
"Right," he said, frowning at me.
"Come on," I said, shaking my head. We wandered up to the main rooms and found Stef and Grand in Grand's study.
"I hope I did not interrupt you," Stef said, eying both of us. "You could have just called me." He seemed to be in a pretty bad mood, and so did Grand.
"Not a problem," Jeff said. "What did you need?"
"I understand there was an altercation in the gym," Grand said. As soon as he said that, their irritation became very apparent. I moved up so I was standing next to Jeff, but slightly in front of him, as if to shield him.
"Who told you that?" I asked.
"I have my sources," Grand said.
"Shouldn't you cite those sources?" I asked with a smile. "I thought that's what you had to do inside the hallowed halls of academia."
"But not in the hallowed halls of my own home," he said grumpily.
"Matt and I had a disagreement," Jeff said. "I think we worked it out."
"You felt the need to resort to violence?" Grand challenged. He was not happy about this, and I could see Jeff physically recoil from his words.
"It wasn't really violence," I said. Grand gave me a dour look, as if annoyed that I'd inserted myself in his interrogation. Stef seemed amused, for some reason. "They had a wrestling match. No fists."
"That is not what I was led to believe," he said caustically.
"I was there the whole time," I said firmly. Now I wasn't joking around. Now I was pissed. "Are you suggesting that your unnamed and un-cited sources are more reliable than I am?" I laid that out there like a challenge, throwing down the gauntlet. There was no way I was going to put up with him questioning my integrity.
Stef was trying not to laugh, and the gesture was so obvious that Grand gave him a nasty look. "That's not what I meant."
"It was just Matt and Jeff, wrestling on the mats in the gym, stark naked," I said, raising an eyebrow. "Wade and I watched the whole thing. We would have jumped in if it had gotten violent."
"I suspect you could not tear your eyes away," Stef said, swallowing hard at that visual.
"I told you the gym was hot," I said, winking at him. "Did Matt complain or something?" I asked Grand.
"I have not spoken to him. I was merely concerned. It seems that concern was misplaced. I am sorry to have bothered you," Grand said to Jeff. If Matt hadn't told him, then it was either Wade or Paulo who'd spilled his guts. It was very unlikely that it was Wade. That wasn't his style. Paulo would bear watching in the future, I concluded.
"I'm really sorry," Jeff said lamely.
"I don't think I heard anything that would require an apology on your part," Grand said.
"I'm wondering if you were planning to invite us to have a seat?" I asked Grand. We'd been standing the whole time. Stef giggled out loud.
"It seems I am the one who should be apologizing," Grand said, gesturing at the chairs in his office
"Thank you," I said. Jeff wanted to leave, but I gestured to one of the chairs, telling him to have a seat. "There's something else I wanted to talk to you both about."
"Go on," Stef said.
"Jeff told me that he's feeling some regrets that he never got to go to college."
"Dude!" Jeff said, horrified. I ignored him.
"He wants to go to USC someday, but he doesn't want to let you down by leaving to go back to school," I said to Stef. There was a good chance Jeff would have taken a swing at me if it were just the two of us in the room, but I knew he'd never raise this subject on his own, and this was important. This was his future we were talking about.
"USC is a good school," Grand said, as if to validate his choice.
Stef ignored him and focused on Jeff. "You were worried about letting me down?"
"I've worked for you for a year, that's all," Jeff said. "It's like as soon as I'm good at my job, I bail on you. That doesn't seem right."
"I appreciate your loyalty, but in this case, it is misplaced," Stef said. I pondered for the millionth time how smooth and refined his voice was. "Attractive and personable young men are easy to find, as you must realize." Jeff nodded. "Attractive and personable young men who are also smart are a little tougher to locate. And someone like you, who is attractive, personable, smart, and also trustworthy, is a relatively rare commodity. But someone like you, who has all those traits but is also educated, now that is someone who is truly unique, a true gem among diamonds."
"Thanks Stef," Jeff said nervously.
"Did Will tell you I would be upset if you wanted to go back to school?" Stef asked. I kept my face impassive, even though I was irked that he'd think that.
"No, he said that if I did that, went back and got my degree, that you'd be proud of me."
"Then it seems that for the second time this evening, he is right," Stef said, shooting a smarmy glance at Grand.
"Whatever," Grand said. I started laughing; I couldn't help it. "What?" he demanded.
"You sounded like me when you said that," I told him. That cracked Stef up, especially when Grand frowned.
When he was done laughing, Stef spoke directly to Grand. "I must say that watching this exchange transported me back in time. I felt as if I were watching you and Bradley when he was in high school."
"For you, that was a comedy, while for me, it would be a horror movie," Grand joked, making us all laugh. He turned to Jeff. "It seems that I must now atone for jumping to conclusions. I will do that by excusing these two gentlemen," he said, gesturing at Stef and me, "and then you and I will develop a plan for you to get your degree."
"And this gives you a chance to work through another generation," I teased. Stef laughed loudly, while Grand gave me a dirty look.
"Hot," Jeff said, and winked at JP. Stef and I walked out of his study, laughing.
"I hope I didn't make Grand mad," I said to him.
"What did you do to make Grand mad?" Dad asked. He had seemingly materialized from thin air.
"It would seem that the apple does not fall too far from the tree," Stef said to Dad. "JP was jumping to conclusions, and Will questioned his methodology much as you did when you were his age, or perhaps a few years older."
Dad smiled. "Then you probably really did piss him off."
"I think that JP appreciates that you both make him think about things," Stef noted, being serious. "He tries to be so logical, but occasionally he lets his emotions rule him. He finds that annoying, so he is usually glad to be brought back on track."
"Sounds like Robbie," Dad joked. "Only his emotions usually rule him, and we have to use logic to keep him relatively close to the tracks."
"And you're always calm and cool-headed?" I asked him caustically.
"Perhaps not," Dad said, making us laugh again.
"You were looking for me earlier?" I asked him.
"When you were trying to get laid," Dad said, looking irked.
"I was successful," I said, and winked at Stef, making him giggle. "What did you want?"
"Darius called and said they're going to allow you all to take Maddy to see your mother tomorrow."
"That's great!" I said. "She'll love that."
"They both will, I suspect," Dad said. He probably didn't know which 'she' I'd meant. "A nurse was going to go, but Darius was wondering if you wanted to take Maddy in to see your mother. That way the nurse won't have to go in."
"Babies scare Darius," I said. "They're his kryptonite."
"It's been a good birth control method," Dad agreed. "So are you OK with that?"
"Absolutely. I love babies."
"Dirty diapers and all," Dad joked.
"How many of my dirty diapers did you change?" I asked.
"I don't remember," he lied. I laughed at him, and then went back to my room. I loved my family, but that didn't mean I couldn't appreciate some solitude from time to time.
Copyright © 2013 Mark Arbour; All Rights Reserved.
38

3
Story Discussion Topic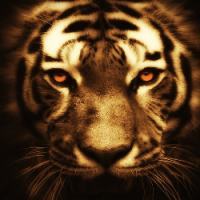 Open Club · 132 members · Last active
A fan club for Mark Arbour to chat about his stories
---
Chapter Comments