Paternity - 30. Chapter 30
October 11, 2000
Arizona
Will
I woke up and was nervous, wondering how Ryan would react to what happened last night. I lay on my side, staring at his amazingly hot body. I was close enough that I could get a whiff of his body odor, which was a mistake, because that just inflamed my hormones even more. "Morning," I said cautiously.
"Morning," he said, and looked at me funny. "What?"
"You're not upset about last night, are you?"
"Fuck yeah I'm upset," he said, and he was pissed off. I felt my heart sink. I really couldn't afford to lose his friendship right now. I was running out of people I could count on at an alarming rate. "I can't believe she fucked him. Dude, she's a fucking whore."
I rolled my eyes. "That's not what I was talking about."
"Oh, you mean the part where you taught me how to kiss like a normal person, and then gave me the most amazing blow job I'll probably ever get?" He was smiling at me, his eyes twinkling.
"Yeah, that part."
"That was cool," he said noncommittally. "You're not upset that I didn't, you know, take care of you?" I could tell the thought of that freaked him out.
"Dude, I'm fucking thrilled with making out with you and blowing you," I said. "Um..."
"What?"
"Do you mind if I take care of things?" I asked. I was so fucking horny I couldn't stand it.
"Go right ahead," he said. I lay back and pulled my boxers down, letting my huge dick flop out. "Fuck! You're fucking hung like a horse!"
"I know. Pretty cool, eh?" I said. Then I started stroking my dick, feasting on his eyes, which were focused on my body. It didn't take him long to join me, and we lay there, side by side, jacking off. I didn't last long, and neither did he. We took a dirty sock and used that to wipe up the cum, then tossed it in the garbage bag.
"I feel like a new man," he said.
"Dude, really?"
"Yeah. I put that fucking bitch behind me, and I'm ready for the next challenge," he said. He was being cocky, but a guy like him could afford to be.
We got our stuff all packed up and then went to eat the nasty breakfast, which was better than the nasty lunch, but not better than the nasty dinner. I walked over to where JJ was sitting and sat next to him, and across from Alistair. Ryan sat across from me. "OK if we join you?" I asked.
"That's fine, William," Alistair said.
"Thank you, Mr. Crownbeam," I acknowledged, talking like a courtier. JJ giggled, and Ryan chuckled.
"Jeremy was just telling me about your parents, and how they have all but abandoned you," Alistair said.
"Indeed?" I asked, mimicking his style. He really was cute.
"My father explained that it is the obligation of the head of the household to focus externally, to aggrandize the family. The other family members are to be dutifully supportive."
"I think that model died off in the early 20th century," I said. "Does it work for you? Are you OK with that?"
He looked sad, and it dawned on me that JJ and I weren't the only kids around here with successful, absentee parents. "I work within those confines."
"I'm sure you do," I said, winking at him. He blushed, and I left him alone after that. We finished our breakfast and got into our canoes, and lashed them together just like we had done yesterday. Only the dynamic was entirely different again. Ryan totally ignored Shiloh, and focused completely on Felicity, which really made her bloom. If he didn't tap her on this trip, he was an idiot. Shiloh kept looking over at Ryan, looking slightly worried and a little upset. If I were to gamble, I'd say that she still had some pretty strong feelings for Ryan. Devon seemed happy, the look of a guy who'd gotten laid, but as the day wore on, he seemed to get more annoyed that Shiloh was focusing more on Ryan and less on him. Meanwhile, Morgan and Lance were in their own little world.
We decided to go swimming, and Raine and I ended up off by ourselves. She swam up to me and I wrapped my arms round her, pulling her to me so our life vests and legs were touching. "I think Lance got laid last night," she said, gesturing at the two of them in the water. They were all lovey-dovey, at least until the naturalists made some comments. I chuckled. What could be more natural than fucking?
"I think that's a good bet." I looked back at her. "He's a lucky guy."
"You're not," she said. I so wanted to tell her that I had scored big time, and fulfilled a major fantasy, but I played along and pretended to be glum.
"I know."
"I told all the girls you're the best kisser. They want to find out if it's true."
"A contest?" I asked.
"Yeah. Tonight, after curfew." Curfew was an odd way to describe it, but it worked.
"We've got some booze, and some weed, if you guys are interested."
"And you've been holding out on us all this time?" she demanded, outraged.
"Dude, nothing's free. What are you gonna give up for it?" I was having fun flirting with her, but I was dead serious. Something about her was making me hard as a rock.
"We'll have to find out later," she said. I impulsively leaned in and kissed her, and she responded enthusiastically. I felt her hand fall between my legs, and grab my dick. Her eyes shot open. "Are you serious?"
"I'm pretty gifted," I said, and knew I was blushing hard.
"Oh my God! Maybe you can show it to me later?"
"Anytime," I said, and kissed her again. The naturalist near us broke us up, and we climbed back into the canoe, with me still sporting some major and obvious wood. I saw Raine whispering to Felicity, who looked at me, then my groin, with an appraising eye. I blushed and bent over, hiding my tenting bathing suit.
Our routine was the same, only this time, after we finished dinner and doing lame-ass campfire stuff, the eight of us snuck out and found a secluded area. We stumbled a few times getting there, but managed to make it without the naturalists catching us.
Ryan pulled out his flask and passed it around, with everyone taking a shot. He had a bottle to refill it for tomorrow, so we passed it around until it was empty, then I lit up a J and passed that around, followed by another one. We were having an amazing time, just laughing and being fucked up.
"So we're going to find out which one of you is the best kisser," Raine announced. She tended to take charge.
"How are you going to do that?" Lance asked.
"You get to make out with a girl for two minutes, then we switch, until everyone's done everyone." This was like an organized version of spin-the-bottle I thought cheerfully.
Felicity came over and sat on my lap. "You sure you're up for this?" she asked seductively.
"I'm very up," I said, even though I wasn't hard yet.
"Go!" Raine said. I put my hand on Felicity's cheek and pulled her gently to me, then started working my oral magic. She was a good kisser too, and I kind of lost myself in it, so I was surprised when Raine called 'time'. Just before she got up, Felicity reached down and grabbed my dick, which was hard now, and giggled.
Shiloh was next, and I thought it was funny that as badly as she'd dissed Ryan about kissing, she wasn't much better than he was. Still, I worked to make sure she enjoyed it, and in the end, she grabbed my dick too. Clearly that was part of the contest as well.
Morgan was alright, but her problem was that she wasn't into it. She was into Lance, and I felt kind of sorry for her. I went easy and low pressure on her as a result, and when we were done, she whispered 'thanks' in my ear to acknowledge my restraint. And she didn't grab my dick.
Then it was Raine's turn. She sat on my lap, and I leaned back, letting her feel my dick pushing against her. She started our kiss, and kept on going probably a lot longer that we were supposed to, but by that time I was so worked up, I didn't even notice. She finally pulled herself together and called her girls off to the side. I lit up another joint for the guys to smoke, and fortunately we had some still left by the time the girls came back.
"So who won?" Devon asked.
"Ironically enough," Felicity said, "The gay boy is the best kisser, and has the biggest dick."
"Dude, you can't have a bigger dick than me," Devon said, pretending to be offended. He had an awesome sense of humor. "Everyone knows that black dudes have the biggest dicks."
"Whip it out" I dared, the alcohol and weed taking over.
"Stupid white boy," he joked, as he stood up and dropped his pants. He was big, but I was way bigger. I figured that even Ryan may have him beat. The guys all pretended to look away. I stood up and dropped my pants, and they all gasped.
"Satisfied?" I asked.
"Dude, you're a freak of nature," Devon said, cracking us up. We kind of wandered away from the circle after that, each couple finding a more secluded place to be.
Raine came and sat in my lap, then leaned in and kissed me. "I think you should try a woman at least once."
"Which one?" I joked, to ease the tension.
"This one," she said, and kissed me. I felt my hormones surge, the anticipation flooding my brain. She ground herself against me, and I let her take complete charge, since I didn't know what I was doing. She got that, and took my pants off, then her own, and sat back on my lap. I pondered that this must be what it was like for Tony, when I let him fuck me. She reached down and lined my dick up, but there was too much resistance.
"I've got some lube," I said sheepishly. She giggled as I took the packet out and split it open, and slathered it all over my dick. Now it was a lot like fucking another guy, because I was so big, and she probably hadn't been with too many other guys. I just used that as a model, and went real slow, letting her get the hang of it, then when she was accustomed to me, she started really fucking me. I put my hands on her shoulders just like Tony had done for me, and pushed her up and down on my dick. She was moaning really loud now, and I was worried that the others would hear us and laugh, but a quick check of the sounds around us told me they were doing the same thing.
As we fucked, I actually was calm enough to think about it. It was nice, and it felt good, but I didn't feel that surge, that hormone rush that I felt when I was with a guy. It was like I was locked in mid-fuck, unable to move further than that to achieve an orgasm. She didn't seem to have any problems at all, as she was going apeshit. I smiled at her and pressed on, wondering how to end this, and decided that the solution would be to fake an orgasm, when I heard Ryan start to blow. I recognized the same sounds from last night, and the memories flooded my brain, overpowering the real and tangible feelings of fucking Raine. "Gonna cum," I muttered.
"Me too!" she all but shrieked. I blasted my load into her, shooting a small load, but that was alright. I added some drama to make up for it.
"Oh my God," she said, clinging to me afterward, with my dick still lodged deep inside her. "That was amazing. I've never felt anything like that, not even when I do it myself." I knew I was blushing big time.
"Thanks," I managed to mutter. "It was really nice."
"So are you still gay?" she asked me, and I freaked out until I saw her give me a playful look.
"Yeah, but I could do that again," I said casually. Our hormones sated, we got a little paranoid, and wandered back to the camp. Amazingly enough, we managed to avoid the naturalists.
"So you got laid?" Ryan asked me with a huge grin, as soon as we were in our tent.
"So did you," I said.
"How was it?"
"It was nice. I liked it," I said. He looked at me more deeply. "I'm still gay."
That made him chuckle, but I could read between the lines. It was as if he wanted me to have sex with her, and have an epiphany that I was really straight. That did a lot to sap my mood, as if I had to be a straight guy to really measure up as his friend. "How was Felicity?"
"Good, really good, especially after your pointers." We both lay there quietly after that, with me feeling strangely satisfied and discontented, all at the same time. "You got an extra condom for tomorrow night?"
And then I completely freaked out. I'd forgotten all about that, which was so strange, since if I'd been with a guy, it would have been front and center on my radar. "Holy shit. I didn't use one."
"Dude, seriously?" he asked. "You don't know about safe sex?"
"It's not funny," I snapped.
"Dude, just talk to her about it tomorrow. She wouldn't have let you fuck her if she wasn't on the pill." I hardly slept at all that night, worrying about the possible consequences, and about what Raine's father might do to me.
---
October 12, 2000
Arizona
Will
I woke up the next morning with a massive headache. Fortunately I'd remembered to bring Tylenol along, so as soon as we digested those, Ryan and I were doing pretty well. The rest of our flotilla wasn't. I surreptitiously handed out pain pills like I was a drug dealer. "Dude, I am in serious pain," Shiloh bitched, even as I gave her another Tylenol.
Not as bad as Lance, who leaned over the side of the canoe and puked in the water. "Gross!" a bunch of us said. The naturalists eyed us carefully, and that made me nervous, because now we were marked. One of them came up to Lance and asked him if he was alright, and he said it must have been the breakfast that didn't agree with him. Based on how bad that sucked, it was entirely credible.
I pulled Raine aside as soon as we launched. "I'm really sorry I didn't use a condom last night. That was fucking stupid." I figured an apology was the best way to start this out.
"It's alright, Will," she said gently. "I'm on the pill."
"It's just pretty rude not to even ask," I said, flagellating myself for her benefit.
"Don't worry about it. It's fine." My fears allayed, I actually enjoyed the day, once my hangover abated. We swam and floated, and heard about wildlife and conservation, much as we'd done the day before. After we set up camp and had dinner, there was a big farewell party, which was kind of fun in a lame sort of way. Our group was anxiously awaiting the end of that party, so we could sneak off and drink, smoke, and fuck. I found that I was a little apprehensive about it. I was worried that I was leading Raine on, but I didn't really know how to broach the subject with her.
Ryan had no such qualms. He grabbed his reloaded flask and was ready to roll. We waited until an hour after we were supposed to be in bed, giving the naturalists plenty of time to relax, and then snuck off to find another secluded area. I lit a joint and passed it around, then another one, which was my last. "That's the end of my stash," I announced.
"It will do just fine," Lance said, savoring the taste of my Escorial weed. I stuffed the empty bag in my pants, and then we started drinking. The flask had made one round and was on the second pass when a loud, authoritative voice intervened.
"And just what do you think you're doing?" It was one of the naturalists, and he was the worst of the lot. The guy's name was Tom, and he was in his 40s, a stickler for rules and propriety.
"Just hanging out," I said, speaking up since no one else seemed willing to.
"Hand me that flask," he demanded. I think that if it were me, I'd have been tempted to throw it into the river, but Shiloh was holding it, and she obediently handed it to him. "What is this?"
"Water," I said, getting a snicker from everyone.
"Very funny, Mr. Smarty Pants." I couldn't help but laugh at that. No one used that term, Mr. Smarty Pants, anymore. "You think this is funny? You think this is some joke?"
"No sir," I said earnestly. "I meant no disrespect."
"Whose flask is this?" he demanded, ignoring my attempts to be charming. Everyone looked at each other, but no one said anything. "Alright, here's the deal," he said. "If whoever owns this flask takes responsibility for it, the rest of you get off scot-free."
I looked at Ryan, and saw him getting ready to take the heat, but I couldn't let that happen. His tightwad of a father was looking for any excuse he could find to send Ryan to public school, and to save the Harvard-Westlake tuition. This would give his father the perfect weapon to use, and it would create more problems, because it may indicate that Ryan's mom was unfit if her son was stealing booze from home. I decided that as bad as my relationship was with my parents, I'd fare better than he would. "It's mine," I announced. Tom looked around, as if waiting for someone else to speak up, but I zeroed my eyes on Ryan, telling him to shut up, and he did.
"Fine. All of you back to your tents, except you," he said to me. "You're coming with me."
"Yes, sir," I said fatalistically.
He asked me what my name was, and when we got back to the tent, one of the faculty members was there to take over, and really let me have it. I just nodded and agreed with them.
It was almost midnight, but they took down my phone numbers. I gave them Stef's number first, but ended up giving them Dad's as well. They told me I may get expelled for this, but I didn't really buy that. First of all, there had been kids who had been busted doing worse things than that, and they'd only gotten a suspension. Second, no matter how pissed my dad was, he and Stef would intervene to smooth things over. This was one of those times when having a rich and powerful family came in handy. And finally, I was kicking ass in school, and was currently getting 'A's in all of my classes. It's not like I was a slacker. They finally released me to go back to my tent, where I found Ryan waiting for me, totally freaking out.
"Dude, what did they do to you?"
"They're going to call my parents," I said glumly. He made to speak, but I stopped him. "Dude, I'll get out of this one. You wouldn't. I want you around."
"Thanks, dude," he said. I lay on my back, wondering what hell I'd have to go through for this one, when I felt Ryan's lips on my neck. "I didn't get laid tonight. Want to help me out?"
I smiled and put all my worries behind me and gave myself over to Ryan's new-found oral skills. "You're getting really good at that," I said. He moved so he was on top of me, which was hot as hell. His dick was pressed against mine as he thrust against me. I wrapped my legs around him, pulling him to me, and that had the interesting result of moving his cock so that instead of rubbing against my dick, it was grazing up and down my crack. I moaned, almost too loudly. God, how I wanted him inside me. I'd never wanted anything that badly before.
"You want me to?" he asked.
"Yeah. Really bad," I said. I grabbed for my pants, and the lube in there, and he pulled off me long enough to grab a condom and let me lube his dick and my hole.
"How do I do this?" he asked.
I lined him up. "Push in, but go slow." He did just as I asked. I felt my ass expanding, getting ripped open as it took his big dick, but I forced myself to relax. He looked down at me, worried, but I smiled now that the worst was over. "Alright, now fuck me, slow at first."
"You got it," he said, and started sliding in and out of me. My body clicked when he hit that spot, and then I was with him. He looked kind of surprised at how into it I'd gotten, but then he just went with it. "You feel so good," he cooed in my ear, his sexy voice driving me crazy. He didn't last long, but that didn't matter. He blasted his load inside me, then pulled out gently and watched me jack myself off to a massive orgasm.
---
October 13, 2000
Arizona
Will
Friday the 13th. As soon as I woke up, I knew this was going to be one unlucky day for me. The primary reason for that was Ryan. As fine as he'd been with me blowing him, fucking me seemed to have crossed a big line. He was bitchy and rude to me while we were packing up.
"Dude, we need to talk."
"No time," he snapped.
"You want to be outed to everyone?" I demanded softly.
"You'd out me?" he demanded, outraged.
"No, you're outing yourself. Come on," I said, and led him off away from the others.
"Dude, we crossed a major line last night," he said, really pissed off.
"Alright, here's the deal," I said factually. "We can talk about that later."
"I'm not sure I want to talk to you ever again," he said.
That seared into me like a hot branding iron, but I shook it off, or tried to. "Look, you act this way, like there's a problem, and people are going to ask why."
"So. I'll just tell them you're an asshole."
"Dude, think about it. They'll figure it out. So you want to stay on the straight and narrow, you have to play like there's nothing different between us."
"I don't know if I can do that."
"Well look, I'm trying to help you out. I don't give a shit one way or the other. They guess that we fucked; it's no big deal for me. So you'd better shape up, or your reputation is toast. You got it?" I demanded. I stormed off, leaving him standing there, and got back to our tent to pull our shit together. I did most of the work, but he showed up at the end to help me carry stuff. He was being pleasant, but it was fake. Fortunately for him, I'm probably the only one who figured that out.
We floated down the river for a couple of hours, since it was a short trip today. Most of the conversation revolved around what would happen to me, and I got a lot of bullshit promises from the others that they'd stand by me. I hadn't planned for them to do that, and I didn't want them to do that, but it would have been nicer if they'd just acknowledged my sacrifice and left it at that.
It would have been easy to pin this on Ryan, since it was his flask, but we were all drinking it, so it wasn't fair that he got singled out. One of the teachers had made a comment about punishing everyone, but I recited Tom's promise, and told her that the honorable thing was to live up to what he said. I think I may have just pulled that off.
We got to the end of the trip and found the busses waiting. I was tired and hungry, and the thing I craved more than anything was a long shower. But it was not to be. We piled into the busses, some of us smelling pretty ripe, for the long ride home. Ryan sat next to me, but made sure he didn't touch me. I put my pillow against the window and jammed my face into it to hide the tears. My life had turned to total shit. The only guy left for me had just totally cut me off. I'd never felt so alone before.
I looked up and saw JJ chattering happily with Alistair and envied him. Mom would be back in a week or two, and he'd have his protector back, watching out for him. I guess I could try to spark a better relationship with her, but she was still kind of a zombie, and only seemed to respond to JJ and Maddy.
I reflected back on this trip. I'd lost my girl cherry, and it had been OK, but the end result had been to reassure me that I was gay. I'd had a great time messing around with this guy that I loved, although at what level I loved him I wasn't sure, only that messing around had destroyed the only close friendship I had left. And now I'd at least be suspended, and it may be enough to drop my grades, which I'd really prided myself on. I always figured that no matter what happened, if Dad and Pop tried to pull me out of Harvard-Westlake, the fact that I was doing so well academically should give me some allies in that battle, especially with Grand.
I was morose and smelly when I got back to school, and my mood only got worse when I saw that both Dad and Pop had come to pick us up. Their driver took our stuff from us, and we walked over to the car. "Welcome back," Dad said stiffly.
"Thanks," I said. "You picked the wrong time to come pick us up. We both need showers." I was trying to be pleasant, but he took it the wrong way.
"More guilt?" he demanded.
"That's not what I meant," I said hastily. I looked at his expression and realized that no matter what I did, it wouldn't make any difference. He was determined to show me how pissed off he was at me. As if to rub it in, he and Pop both gave JJ a really warm and affectionate greeting. I sat in the limo, with my back to the driver, biting back the tears. Everyone hated me.
"So how was your trip?" Dad asked JJ cheerfully.
"Will got busted with a bottle of whiskey," he said, taunting me. I just glared at him, so pissed off that he'd serve me up like that after all I'd done for him. I'd gone to his practices and his competition, I'd cheered him on, and this is how he repaid me? He was being such a little bitch, selling me out just because they were being nice to him. He was trying to suck up.
"We know about that," Dad said severely, glaring at me. "We'll talk about it after you get home and take a shower." I said nothing; I just looked out the window and tried not to cry, while JJ rambled on about all the wildlife we'd seen. "I'm assuming you're hungry?" he asked us.
"Yes," I said simply. JJ chattered on about how shitty the food was. We pulled up to the house and the driver dropped us off like they always did.
"Go up and shower, come down and eat, then Pop and I will meet with you in my study," he said to me severely. He was totally power-tripping now, using the study to intimidate me. I said nothing, just went up the stairs and took a long shower, then joined JJ in the kitchen. He knew he'd pissed me off, and he braced himself for an outburst from me, but I knew I'd need all my energy for the bigger challenge ahead. I think that ignoring him almost bothered him worse. I finished eating and went into my dad's study, to find him and Robbie sitting there like two judges.
"They wanted to expel you," Dad said curtly. "They wanted to toss you out. The only thing that saved you was our pleas that you be allowed to stay."
That was bullshit and I knew it. "You mean the fact that I'm currently acing all of my classes and I've never had a prior problem didn't matter?" That enraged him.
"I am sick and fucking tired of your smart mouth," he yelled at me. "You are out of control!" It was like he thought he could browbeat me, that he could intimidate me, and that was just laughable. "First you pull that stunt at the party at Stanford, and now this! You get busted getting your friends at school drunk! You brought whiskey to a school activity and passed it around to all of your friends! You have some serious problems. I don't know what to do with you."
"It wasn't my bottle," I said.
"Well then whose was it?" Robbie demanded, jumping into the fray. "Let that guy take the heat."
"He can't," I said.
"Will, that's the oldest story in the book. 'It wasn't my bottle'," Dad said, mimicking me.
"It's true," I said flatly. "Are you calling me a liar?"
"I don't know what to think of you," he said. "You bitch at us for not being around, then when we are, you make our lives hell with your smart ass comments. As of this moment, that's going to change."
"You mean you'll be around more?" I asked innocently.
He slammed his hand on the desk, a sign of frustration. "We've hired a new guard for you."
"I want Pat," I demanded.
"That's not happening," he said smugly. "We think that you need more structure, and more discipline in your life. You need to learn some respect. This guy should provide that for you."
"Who is this guy?" I asked.
"Dennis Martin. He's one of the most effective child psychologists in the area, and it wasn't easy for us to get him to come work with you. He's also a former Marine, so he's not going to put up with any shit from you." So that was the deal. They didn't care whether or not the whiskey flask was mine, they were just going to use that as an excuse to grind me under their thumb. They'd saddle me with a martinet. I stared at them, amazed that they'd take it to this level, and that they thought this would work.
"When do I get to meet this guy?" I asked rudely.
"Tomorrow. I'm finally going to celebrate my birthday, after you destroyed the actual one," he snapped. "We'll be leaving Sunday, so that gives us all a day to get acquainted."
I stood up and glared at both of them. "A whole day? Gee, we'll be life-long friends by the time the clock strikes midnight," I said, being a total smartass just to really piss them off.
I made to walk out the door and he stopped me. "We're not through yet," he said. "Your games and antics are over. You're suspended from all classes and school activities through Wednesday. You're going to turn over your money and credit cards, and all of your computer equipment. You want something, you ask for it," he said. "If you treat us with respect and obey the rules, you can have access to them." He held out his hand and I stared at it with contempt.
"I'm not giving you a God damn thing," I said just as coldly as he had. "Here's the deal. You just declared war, and it's going to get ugly. I want you to remember that, when there's nothing but scorched earth left."
"The war's over, and you lost," Robbie said, being snippy.
"You're the one I'm really worried about, because you're too big of a pussy to handle this kind of conflict," I said to him, sneering. Before they could say anything else, I ran up to my room, locked the door, and pulled my dresser in front of it so no one could get in. They came up and banged on it for a while, but then gave up. I sat down and meticulously started drawing up my battle plans.
Copyright © 2013 Mark Arbour; All Rights Reserved.
Story Discussion Topic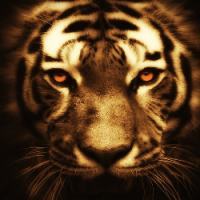 Open Club · 132 members · Last active
A fan club for Mark Arbour to chat about his stories
---
Chapter Comments