Paternity - 93. Chapter 93
December 29, 2000
Escorial, CA
Will
A knock at my door woke me up. "Come in," I croaked as I tried to wipe the slumber from my eyes.
"I need your help today," Nana said crisply. I kind of spazzed out, making sure my body was covered and that my morning erection wasn't visible. I hadn't really expected a little old lady to be knocking on my door at 11am.
"What do you need?" I asked.
"Wade's got a visitor coming up around quarter to one. He's got a couple of little kids. I think they're around ten or eleven years old. It's our job to entertain them."
"Our job?" I asked.
"Our job," she said firmly. "That's what I need your help with."
"Fine," I agreed in a grumpy tone, even though I smiled lightly. I'd learned that arguing with Nana was usually a futile endeavor. "What do you need me to do?"
"Well based on my experience with your friend Noah, it seems that not many young men in California know how to ride a horse, so I thought I'd show these two how to do it."
"Aren't they pretty young?" I asked, even though I'd learned when I was younger than that.
"No, they're not. If Thomas Jefferson could ride as a child, they can," she said.
"You think one of these kids has the potential to be a founding father?" I joked.
She ignored me. "I wanted to give you enough warning so you'd have time to eat."
"Fair enough," I said. I waited until she left, then got up and hopped in the shower. The past few days had been great. Robbie had worked his ass off, taking time with everyone whom he may have pissed off to try and make things right. He'd even gone down and spent the day with Jack and Claire. My dad had been almost euphoric at having their rift healed, showing us all just how much he really did rely on Robbie. And that mood had sort of permeated the whole house, lifting everyone's spirits, with two notable exceptions.
The first one was Wade. I didn't know what his deal was, but he really seemed agitated. He spent a lot of time staring at my dad, which was creepy, and he and Matt barely spoke to each other when they weren't in their room. In their room, they spoke, but loudly. Not that I was eavesdropping or anything. I wasn't sure if anyone else noticed though, because Wade was so damn stoic, but I did.
And the other exception was JJ. If Wade was agitated, JJ was full on spastic. He'd made it through Christmas, but it seemed like every day that passed, he just got more and more uptight. Yesterday he'd gone in and begged Dad and Robbie to let him go back to LA. He even got down on his knees and groveled. They'd said no, but felt like shit. It was really weird, like he was addicted to this guy and couldn't stand to be away from him. I thought back on all of our interactions and felt guilty, looking at them through this new lens. I hadn't seen how fucked up he really was, because most of the time I was too pissed off at him to notice. Now that I knew, I just felt bad for him, and guilty for letting my anger cloud my vision. I filed that in the back of my brain, vowing to remember that, to not let my hot-headed nature overwhelm logic. I laughed at myself, then, knowing that probably wouldn't happen, but at least I could try.
My thoughts switched to Noah, and that fueled my morning shower jack-off. He'd come up here again yesterday and we'd hung out, and I was going to see him again on New Year's Eve. We were having a party up here for the family, and Grand had said we could invite some friends. Marie and I were all over that, and had turned it into a pretty big deal. I was worried that Grand would be all pissed off, but he and Stef got into the spirit of things, and pulled the staff in to get it organized.
When I'd first met Noah, I'd spent a lot of time wondering about his sexuality. That was probably fueled by the little conversation I'd witnessed between him and Ferris. But lately, even though I found him really attractive, even though I liked him, and even though he'd become the number two star in my jack off arsenal (after Tony), I was content just being his friend. He was easy to be around, and seemed like a really good guy. I got the feeling that I could trust him.
I ate lunch, and then went back to my room to relax. Around 12:45, Nana knocked on my door and told me they were here. She went up to the entry while I checked my appearance in the mirror. I made some last minute adjustments to my hair, and then headed up to the front entry to meet these two kids who would probably turn my afternoon into a living hell. I walked into the room, saw them, and felt my insides churn. I wanted to scream, but that was ridiculous, not to mention that it wasn't allowed at Escorial. Standing in front of me were the wife and sons of JJ's coach. What the fuck were they doing here?
I caught Wade's eye, and that steadied me. Instead of being a complete idiot, I desperately forced my mind to control itself. I manfully wrestled with being introduced to these people whose husband or father was soon to meet his demise. I'd signed off on his death warrant, and now I had to interact with his kids all day. "I forgot something," I told them nervously, desperately seeking a way to escape and pull myself together.
I walked out of the entry, and then as soon as I was out of range of probing eyes, I ran as fast as I could to Dad's room and burst in without knocking. Even though I'd made a dramatic entry, they hadn't really noticed me. They were fucking on the bed, with both of them on their knees but upright. Dad was taking it this time; Robbie was plowing into him from behind. Robbie pulled Dad back toward him, bending him backward a bit, even as he stroked my dad's dick. I watched, stunned, as Dad came, blasting his load onto the sheets. Robbie growled loudly and must have followed suit. I just stood there, stunned and amazed, and barely had the presence of mind to shut the door behind me.
That attracted their attention, and it was funny to see them scurry to try to disengage and scramble to get under the covers. "Don't you knock?" Dad asked me, all pissed off.
"This is becoming an unpleasant habit of yours," Robbie said, in a strange mixture of annoyance and humor.
"I'm sorry," I said. "But it was pretty hot."
"What do you want?" Dad snapped.
"Wade's shrink is here and he brought his daughter and grandsons with him," I said.
"I know that," Robbie said.
"His daughter and his kids are the people in the picture. They're JJ's coach's family."
"What?" Dad asked.
"I walked in to meet them, and I recognized them right away, even though they're a little older. It's them. They're the ones in the picture with him."
Dad seemed to get how upset this had made me. His tone became soothing and jocular to try to calm me down. "You're lucky you had a good reason for, uh, coming in here."
"You know, these doors do have locks," I said, winking at him.
"No one ever uses them here," Robbie noted.
"Probably how orgies break out," I joked. At least this had taken my mind off of those kids.
"Not this time," Dad said, cracking me up.
"I'm sorry. It just freaked me out. I figured I'd warn you guys," I said.
"Thanks," Dad said. "Now get the fuck out of here so I can enjoy the afterglow."
I chuckled as I left, and made a point of ostentatiously locking their door behind me. I found the kids bored to death on a tour of the house, so I dragged them off to the stables to change. Danny put on his tack really fast, but Davy, the older kid, seemed to be taking a long time. I went in to check on him and found him standing there naked, studying his clothes. "You almost ready?" I asked.
"Almost," he said, almost in a flirtatious way. He was probably ten years old, maybe eleven, so that was weird. It was weirder still when he turned around and faced me, his little dick sticking out, hard as a rock.
"Here," I said, handing him the pants. "Put these on first."
"OK," he said. He kept rubbing his dick suggestively, and then when he put his pants on, he turned around and bent over, flashing me a view of his ass. He was bent over for quite a while, longer than it would normally take. What the fuck? Was this kid hitting on me? Really? He hadn't even hit puberty yet. What was his deal?
"After you put those on, then we put on your shirt," I said impatiently. He pulled the pants on slowly, but once he'd covered up his mid-section, he got dressed pretty quickly. I led him out and helped him mount one of the mares. I had to push on his ass to do it, and after I did, he gave me a really suggestive look. After that, I let Nana lead him around and work with him, while I helped Danny. They both did well, and seemed to be enjoying themselves. It was fun to watch Nana handle them, and to see how well they listened to her. And to me. I understood how that worked. When I was their age, I worshipped Darius because he was older and cooler than me. They probably looked at me the same way.
"A little bit longer, and then we'll take them swimming," Nana said. I nodded, even though I was dreading that, going through the same changing room issues with Davy. "There's Wade," she said, gesturing toward the house, where Wade was sprinting out to see us. Wade did everything so well. He was even a good runner.
"Hey guys," Wade said to the kids. "Your mom needs you to clean up and come inside." They whined, like kids do when they don't want to do something.
"Now that's enough whining," Nana said, cutting them off. "You come back here next time and we'll do some more riding."
"Thanks!" Danny said enthusiastically. Davy just smiled.
The boys dismounted and scurried off to go change. "We were almost finished anyway," Nana said. As soon as the kids were gone, Wade's mood changed.
"There was an accident," Wade said somberly. I just looked at him, waiting for him to go on. "Their father was killed in a motorcycle accident."
"Oh no," Nana said, shaking her head. I digested that statement, my mind whirling from what it meant. So that's how we'd done it. We'd staged a motorcycle accident. I couldn't trust myself to say anything; all I could think of was getting out of there, back to the safety of my room. I shook my head to discourage conversation, then started walking, then running, toward the house. I took all of the back routes, successfully dodging all of the people in the house, until I got to my room, my sanctuary.
I felt dirty and unclean, so I went into the bathroom and locked the door behind me. I stripped off all my clothes and hopped into the shower, hoping the water would make me clean, hoping it would save me like it usually did, but it didn't work. I just sat on the seat for the longest time, letting the water cascade over me, thinking of what we'd done to those poor kids. We'd taken their father away from them. Their father, well, he deserved to die, but those kids were never going to be able to have a relationship with him. I thought about how I would have felt if someone had arranged for my father to die, and that upset me so much I puked on the floor of the shower. What if my father had committed some horrible crime, and what if he'd been convicted of it? What if he were on death row? Would I want him to die?
The decision had seemed so easy that night, when I'd chimed in, a voice in the choir, blithely signing off to kill this man who had hurt JJ. The way Davy was acting when he was changing made it pretty likely he was probably enduring some of the same shit from his father that he'd done to JJ. But did that give me; did that give us, the right to take him away from them? Davy would never have the chance to talk to his dad, to work things out with him. He'd never be able to get closure, because the man who may have been abusing him was killed. I felt waterlogged, so I got out of the shower, dried off, and just collapsed on my bed, burying my head in the pillow.
I heard a knock at my door but ignored it. That didn't stop my dad from coming in. "Are you alright?" he asked.
"No," I said, but into the pillow.
"I know you're upset," he said.
I turned around and faced him. "Damn right I'm upset," I shouted, then controlled myself. "We shouldn't have done that."
"We made the decision that was best for JJ and the other boys," Dad said. "We can't second-guess ourselves."
"Yes we can," I told him. "What's done is done, but we have to learn from this. This was wrong."
"That man molested your brother. Most people would do the same thing if something like that happened to their kid," he said defensively.
"Yeah, but there are two little kids that will never get to know their father while growing up. I spent the day with them. They're going to go through life without a dad."
He swallowed hard. "There's a good chance he would have abused them too."
"I think he already was, at least with the older boy," I said. "The kid was acting really strange when he was changing. He was sporting wood and playing with it, and bent over long enough to intentionally show me his butt."
"See," Dad said.
"Only now, he'll never be able to deal with his father about that. He'll have to grapple with this alone. He won't ever be able to ask his dad 'why'. Even if you committed a horrible crime, even if you'd done something awful, I'd still do whatever I could to support you. And I'd want you to explain to me why you did it. And I'll bet you'd want a chance to tell me you were sorry." He sighed. He didn't know what to say. "Wouldn't you have done that for Grand, or for Stef?"
"Maybe they'll be better off," he said lamely, grasping at straws.
"Dad, we don't know the whole story. There may have been good times too. We took that choice away from them."
"So what do you want to do now? We can't change things. What's done is done." He was pissed off, and I knew why. It was because I'd hit him with an argument he had a hard time refuting, and because now he was going through the same internal agony I was.
I sighed. "We can't take it back, but maybe we can do something for those kids. I don't know. And we can learn from this."
"What do you mean?"
"We're acting like those vigilantes we learned about in school. We're taking justice into our own hands. We can't do that, Dad. When we do, shit like this happens. It's wrong. We can't do it."
He just nodded. He couldn't afford to verbally agree with me, because that was too painful at a core, emotional level. We sat there together, saying nothing for a long time. "It's easy to forget all the victims," he finally said.
I pulled him toward me and wrapped my arms around him, hugging him for a long time. The past few times when I'd hugged him like this, I'd been desperate for his love and support, all but clinging to him. This time, he was clinging to me. I held him until he finally broke away from me. "We told your brother about it."
"How did he handle it?" I asked.
"Not well," he said. "Tiffany went in to talk to him, but she said he completely shut down on her."
"You want me to go check on him?" I asked, even though I was determined to do that anyway.
"You two aren't on the best of terms, but maybe you can help," he said. We'd been doing better lately, but I didn't argue with him. I threw on some shorts and a T-shirt, and then went down to JJ's room. I knocked softly, but he didn't answer. When I tried the door, it was locked. I started to panic, and rushed back to my room to get my skeleton key, the one that opened all the doors. Robbie was right. They were rarely locked. I couldn't remember ever using it before. I rushed back to JJ's room and opened the door slowly, peeking in. It was pitch black in the room.
I turned on the light and took in the sight in front of me, horrified. JJ was on his bed, covered in blood, with a razor blade in one hand. He was slowly and methodically cutting himself, carving patterns into his left leg. There was blood dripping from his left arm, which he'd already mutilated, and from his right leg. I stood there in shock for a second, and then I lunged across the room and jumped on him, knocking the razor blade out of his hand.
"Leave me alone!" he yelled.
"HELP!" I screamed at the top of my lungs. "HELP!"
"Stop it!" he said. I grabbed the sheet and tried to stop the bleeding.
"Nope, not going to," I said to him, even as I fought him to try and stop the bleeding. "I'm done leaving you alone. You go off and do stupid shit like this."
"My coach is dead," he sobbed.
"I know."
"I loved him. I really loved him," he said.
"I'm sorry, JJ," I said. He gripped me, hugging me almost like my dad had, but he was even more desperate. I was worried about him, wanting to bind up his wounds, but I really didn't have any choice with him wrapped around me like this. I hugged him back. "I love you," I told him.
"You do?" he asked, confused.
"Yeah, I do," I admitted. "Not sure I like you most of the time," I joked, "but I do love you." I paused to think that I'd said almost the same thing to Robbie.
There was a rush of feet, and then shouting, as Dad and Robbie rushed into the room. JJ peeled himself away from me reluctantly. "He cut himself," I said. "He needs an ambulance."
Dad was an organizational dynamo, and in no time at all, they had all kinds of bandages that they were wrapping JJ in. I stayed there with him, holding his hand, or touching his shoulder, even as they wrapped him up. The EMTs arrived with a stretcher, and he looked really scared. "No!" he shouted.
"They have to take you to the hospital and make sure you're alright," I said.
"It's just some cuts," he argued.
"JJ, come on. There's blood everywhere," I said. He looked around as if for the first time and suddenly seemed to realize that his bedding, his clothes, and my clothes, were completely blood-stained. Then he passed out.
The EMTs stepped in. "Probably lost too much blood," one guy said, even as they strapped him to the stretcher and rushed him back to the ambulance. The rest of the family followed after them, but I just stood there, in his room, covered in his blood. I looked at the blood on my hands and thought wryly about how symbolic that was. It looked like someone had been slaughtered in here.
I walked slowly back to my room and my bathroom, pausing to look in the mirror. I just shook my head at myself, contemplating all the carnage that JJ's coach had caused, and that we had caused. I stripped off my blood-stained shorts and my blood-stained T-shirt and took another shower. I didn't feel any cleaner after that one than I had the first, but I took some pains with my appearance, put on some decent clothes, and went up to find out what happened to JJ. It was weird; because it wasn't until I was walking up to the main rooms that I paused to think that he may actually have bled to death. Could that have happened? He did pass out. I picked up my pace, and ultimately found pretty much everyone assembled in the TV room. "How is JJ?" I asked, interrupting their conversation.
"He's stable," Grand said. "Your father and Robbie went to the hospital with him."
"I want to go see him," I stated.
"I am not sure you would be allowed to visit him," Stef said.
"I have to try," I told them. If nothing else, at least JJ would know that I'd been there. Stef and Grand eyed me, probably trying to decide if this was an argument worth having.
"Good luck," Grand said. "Please keep us informed."
"I will," I promised. I got Tish to drive me to the hospital. They'd taken him to Stanford Medical Center, of course, so the ride was relatively short. "Are you all settled in?" I asked her, remembering that it was my job to watch out for her.
"I'm doing just fine," she said.
"You happy so far?"
"I'm happy," she said.
"You got laid again," I said, raising an eyebrow.
"And if you remember, I think I told you that I was not even going to talk to you about that," she said.
"It's OK," I said, teasing her. "I can tell."
"Sure you can," she said.
"If you need anything, or anyone causes you any problems, you let me know," I told her.
"I will," she said. "I already knew that." I appreciated that she took me seriously, and actually had enough confidence in me to know that I'd stick up for her.
We pulled up to the hospital and I got out, and then stuck my head back in the SUV. "I'll give you a call and let you know how long I'll be."
"I'll be here unless I get hungry," she said, making me chuckle. It took me a bit to figure out where they'd taken JJ, but I finally found the correct wing. He was in a secured area, so I got stopped when I tried to walk by the nurses' station that was blockading access to JJ.
"I'm here to see my brother," I said. "Jeremy Schluter."
"He's not receiving visitors," the nurse told me.
"I'm not a visitor, I'm his brother," I told her firmly.
"I can't let you go back there," she said flatly. Rather than get into an argument with her, I pulled out my phone and called my dad.
"Hello," he said. "I'm meeting with JJ's doctor right now."
"I'm here at the hospital. I want to be there," I said. It was funny, because I could almost hear his brain churning as he grappled with that. He wanted to tell me to basically just wait here, but he probably figured that would require a fight that was more onerous than just letting me through. He was right.
"You're at the nurse's station out front?" he asked.
"I am," I said.
"I'll be right there," he said.
"My father is coming to get me," I told the nurse. She gave me a dirty look, but when my dad got there, she let me go with him back to the patient area.
"He's stable now, but he lost a lot of blood," Dad told me. We walked into a small conference room and Robbie was there, looking pretty messed up. This would be really hard on him. They both introduced me to the doctor, a guy named Jenkins, who seemed a lot more efficient than the doctor who was treating my mother.
I sat next to Robbie and put my hand on his shoulder. He gave me a nice look to thank me for that. I was so glad he and I were at a good place. "In situations like this, the physical damage is not nearly as severe as the psychological damage," Dr. Jenkins said.
"What do you mean?" I asked.
"The cuts JJ made were surface wounds, and while he lost a lot of blood, it's not life-threatening," he said. "But most people who do this don't do it to this extreme. It's usually more subtle, and they try to hide it."
"Was he trying to kill himself?" Robbie asked.
"I don't think so," Dr. Jenkins said. "What he did is classified as 'cutting', and it's a self-injurious behavior. There can be any number of reasons why he felt the need to do it. The most likely are to cope with stress or anxiety, to deal with a past or current trauma, as part of a self-loathing ritual, or simply to attract attention. Has JJ experienced any recent traumas?"
"He's a skater, and he just found out that his coach was killed in a car accident," Dad said.
"Were they close?" Dr. Jenkins asked.
"Yes," I answered. JJ had told me that he loved the guy, so that meant they were close.
"That could be an explanation," Dr. Jenkins noted. "In that situation, the emotional pain becomes so intense that an individual inflicts himself with physical pain, almost as a distraction."
"That makes sense," Dad said.
"Does he have a history of abuse?" Dr. Jenkins asked.
"No," Dad said. I knew what he was doing; he was rationalizing. JJ didn't have a 'history' since we'd just discovered it. I said nothing. It would all come out eventually, anyway, I reasoned, doing some fine rationalization on my own.
"So what do we do for him?" I asked.
"He'll need to stay with us for a few days, at least," Dr. Jenkins said. "We'll make sure his wounds are healing, and try to minimize the scarring. Most importantly, we'll line him up with a counselor and a psychiatrist to try to deal with the root problem."
"Why a psychiatrist?" Dad asked. All of Mom's mental health issues had taught me the difference between the two. The psychiatrists were the ones who prescribed drugs.
"Because it is common in these cases for the patient to experience depression, or other psychological disorders. We'll want to diagnose those, and if necessary, treat them. It is likely that he'll end up on some form of anti-depressant or anti-anxiety drug."
"Can we see him?" I asked.
"Generally, we don't allow visitors for the first twenty-four hours, but JJ is very agitated. He's asked to see you," he said, looking at me. "A counselor is on his way over, and we cleared it with him as well."
"Me?" I asked. I didn't get that. I figured it would be Robbie he'd want to see. A look at Robbie showed him to be as surprised by this as I was.
"If that's alright with you," Dr. Jenkins said to my father.
Dad nodded. "Tell him that we love him."
"He already knows that, but I'll tell him," I said. I got up and followed Dr. Jenkins back to JJ's room. He was sitting up in his bed, and seemed a little calmer than he had before. "Hey," I said pleasantly.
"Hi," he said.
"You asked to see me?"
He nodded. "My coach is dead," he said, and wiped a tear away. "I don't know what I'm going to do."
"You'll have to find someone else to work with you," I told him.
"It's not that easy to find someone who can do that, who can take me to that next level. He could have done that. He could have gotten me to the Olympics. I don't think anyone else can."
"You're wrong," I told him. "The talent is inside you. He just brought it out. You can find someone else to do that."
"I thought you would understand," he said, being a little bitchy.
"JJ, I do understand. I know it hurts like hell to lose someone. I'm not saying it doesn't. But when it comes to your skating career, I'm just seeing this as a problem you can solve, you can fix."
"I loved him," he said again.
"You said that before. What do you mean?" I wasn't sure if I should go down this road, but he'd said it twice now.
"I mean, I really loved him. We, uh, it wasn't just professional."
"You were doing your coach?" I asked, wondering how to handle this.
"We did stuff," he said.
"That must make this even harder for you," I said sympathetically, sounding like the biggest hypocrite in the world. He nodded. "What did you do with him?"
He gave me a weird look. "Why do you want to know?"
"Dude, I'm a pervert," I joked. "I love to hear about kinky shit."
He rolled his eyes. "It wasn't kinky. He did it because he loved me."
"Did he blow you?" I asked. He nodded. "And did you blow him?" He nodded again. "Did he fuck you?" He didn't say anything, he just looked away.
"They're going to say it was wrong," JJ insisted. "They'll say it was wrong for an older guy to fall in love with someone my age."
"It is illegal," I said.
"You did it! You fucked older guys!" he accused.
"Yeah, I did. But that was different."
"How come when Dad says that, you tell him it's because he was wrong?"
I chuckled. "Because he usually is." He chuckled with me. "But this time it actually is different. It's different because the dudes I hooked up with didn't have any authority, any power over me."
"He didn't have any power over me. He worked for us," JJ said. "We paid him."
"JJ, you said at dinner a few nights ago that you did what your coach told you to do," I said.
"I thought you'd understand," he said dismissively. "I thought that since you've been with older guys, you'd know why I did it."
"I didn't say that I didn't understand, I just said that it was different. What do you want me to say? And what difference does it make anyway?"
"It makes a big difference. I should be there, at his funeral. He loved me, and I loved him. He was going to get me to the Olympics."
"JJ, listen to me. You can talk to your shrink about this, you can talk to Dad and Pop about this, you can talk to me about this, but you can't talk to anyone else about this."
"Why not?" He gave me a really dirty look. "Why shouldn't people know that we were together?"
"Did he mess around with any of the other skaters?"
"It's not my place to say."
I paused for a second. "If he loved you, and you loved him, why was he messing around with other guys too?"
"He didn't love only me, he just loved me the best," JJ said firmly.
"Alright, let me ask you this. Do you still want to skate? Do you still want to go to the Olympics?"
"Yes," he said, in a tone that suggested I was an idiot for even asking such an obvious question.
"Then you can't say shit to anyone but me, Dad, Pop, and your shrink." He made to argue, but I stopped him. "If it gets out that your coach was messing around with you, it will ruin your career."
"Why?"
"Because the guy was in his forties, and he was sleeping with a fifteen-year-old dude. That's illegal. It would ruin his reputation, even though he's dead, and after that, who's going to coach you? You'll be tagged as a guy who fucks around with his coach and then outs him. You'd be damaged goods." I wasn't sure if that was right, but I had to get him to at least see reason, for now.
"The media would kill me," he mused, getting it.
"Exactly," I said. "And then the USFSA would force you out to protect their reputation. So you should be honest with your counselor, because he'll keep things confidential, but you can't talk about this to anyone else."
"Mr. Schluter," a nurse said, interrupting us. I didn't know which of us she was referring to. "Your time is up." Clearly, that was meant for me.
"Can I come back and see him?" I asked.
"We'll establish visiting hours," she promised.
I turned back to JJ. "You'll work your way through this and you'll be stronger inside, and a better skater outside."
"You think so?" he asked.
"I do," I swore. "I'll talk to Dad and Pop and see if I can help them understand." They'd understand, alright, but they wouldn't see it the same way that JJ did. I gave him a big hug avoiding his wounds, then left him and went back to brief Dad, Pop, and Dr. Jenkins.
I walked into the room and there was a new guy there. "Will, this is Casey Bridgeport," Dad said, introducing us. "He's going to be working with JJ. He's his counselor."
I gave him an appraising once-over. He was a younger guy, probably in his late twenties, and a very good dresser. "JJ certainly will appreciate that you dress well," I said.
"Thank you," he said, and shook my hand. "How did your meeting go?"
"JJ was pretty upset," I told them. "He explained to me that he was in love with his coach, and that their relationship was more than just professional." Dad got irritated, probably because we weren't supposed to talk about it, but this was different. JJ had admitted it to me, and I'd told him I was going to tell Pop and Dad, so it was out in the open now.
"That would explain his reaction," Bridgeport said.
"Why did he tell you?" Robbie asked.
"He thought I would understand, since I've slept with older guys," I explained.
"That's hardly the same thing," Dad said.
"Did you sleep with them willingly?" Bridgeport asked.
"Oh yeah," I said, flirting with him.
"Will!" Dad admonished.
"That's alright, Mr. Schluter. Will is just poking at me, trying to decide if he trusts me with his brother," Bridgeport said in his know-it-all manner. He was right. "It's what sixteen, seventeen-year-old guys do. When they get older, they learn to ask questions instead." Dad grinned and Robbie snaughed.
"Thank you," I said. "You make me sound very mature. You ever go out with seventeen-year-old guys?"
"When I was seventeen," he said, cracking me up. So did that mean he was gay? "Why did that make you feel mature?"
"Because I'm only fourteen," I said, giving him my own smarmy look. I turned to Dad and Pop. "This guy is kind of an asshole. I think he'll do great with JJ."
Bridgeport chuckled at that. "See, you figured me out." We left the hospital after that, and I felt that we were leaving JJ in good hands. Dad and Pop had ridden down in the ambulance, so it was lucky for them that Tish was there to drag us all back. Dad was uncharacteristically quiet in the SUV, as if he had something to say but he didn't want to disclose it there.
As soon as we got to Escorial, we went straight to Grand's study to meet with Grand and Stef. We'd called on our way home to give everyone else the scoop on JJ, so that freed us to sequester ourselves.
"The accident was an accident," Dad announced. "Or at least we weren't the ones that created it."
"What?" I asked, stunned.
"Our people had a different plan," Dad said, but didn't disclose what it was to us. I watched him carefully. I knew him so well, I was sure I'd be able to figure out if he was lying. Even if I didn't, Grand and Stef were doing the same thing. I thought he seemed pretty sincere.
"A little less guilt for us to carry forward," Grand noted, evidently deciding Dad was being truthful as well.
I was going to rip into them about this vigilante justice they seemed to prefer, but I let it go. I could fight this battle again another day. Besides, I thought fatalistically, it's not like I would change their minds anyway.
Copyright © 2013 Mark Arbour; All Rights Reserved.
Story Discussion Topic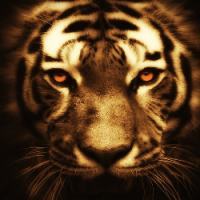 Open Club · 132 members · Last active
A fan club for Mark Arbour to chat about his stories
---
Chapter Comments