Paternity - 52. Chapter 52
November 2, 2000
Hamar, Norway
Will
We were finishing up our dinner when Dad called me. "Where are you?" he asked. The fact that he didn't even greet me first told me he was worried about me.
"I'm having dinner with Aunt Claire," I said calmly.
"Oh. I didn't know that." I figured she'd have told him.
"I'm sorry. I thought you knew."
"It's OK," he said nervously. He was uncomfortable because I was so calm. He expected me to be an emotional basket case. "I would like you to come back to the condo as soon as you can. I want to discuss some of these issues."
"Dad wants me to go back to the condo," I said to Claire as I held the phone away from my mouth. "Is that alright with you?"
"We can always have dessert some other time," she said, nodding.
"Who will be there?" I asked my dad suspiciously.
"You, JJ, me, Pop, and Stef," he said.
"And Aunt Claire," I said, but it sounded more like I was insisting.
"She is welcome to join us as well."
"Alright. We'll be leaving here shortly," I told him. I knew I'd blown his mind, because he was expecting me to be like I was when I'd run away. I hung up the phone and Claire looked at me intently.
"So there's a meeting about this? Who will be there?"
"Dad, Pop, me, JJ, Stef, and you," I said. "You weren't part of the original team, but I know you like the drama."
She laughed at that. "You seem awfully calm."
"You think I should be nervous?"
"Do you?" she asked.
"You sound like a shrink," I teased. She was such a fun person to hang out with, even when things were tense. Then I answered her question. "I'm calm because I know where I screwed up, and I know where I was right."
She gave me an appraising look. "It will be interesting to see if everyone else agrees with you." That was pretty funny. It was a short ride back to the condo, but everyone else was already waiting for us.
JJ just glared at me. He was mad at me because Mom was so upset, but he was even angrier because he'd ended up in 7th place after the short program, and he was even angrier still because only Aunt Claire had been there to watch him perform. "Where's Mom?" he snapped.
"She went out to dinner with Tiffany," Robbie said.
"She should be here," he all but demanded.
"We're not allowed to be that close, in the same room," I said, making a subtle gesture at my bandaged wrist that still hurt like hell.
"You're a big pussy. She didn't hurt you," he spat at me.
"You're calling me a pussy?" I demanded loudly, getting in his face. "That's pretty funny, coming from you, the queen of all pussies."
"Enough," Robbie intervened, putting himself between the two of us.
"I would like to try and work out a détente that will at least last until we all return home," Stef said. It was significant that came from him, since we all respected him.
"Just send him home. That solves the problem," JJ said dismissively.
"I made a commitment to help out, and I'm going to live up to it," I said flatly. When I'd first gotten here, I kind of figured that the stuff I was doing was just some sinecure so I could hang around with JJ. But as I'd immersed myself in helping out, I'd really enjoyed it. What's more, I think I was pretty useful, and got a couple of nice comments from Jack Davis, and even got a backhanded compliment from Nancy Fox, one of the shrewish board members who were with him. I'd marked that as a major achievement, since she knew I was gay and had done nothing but give me scornful looks before.
"You promised to be here for me, and you broke that one. Why not break that promise too?" he said. How typical of him to be a complete asshole when everyone else was around to protect him.
"Up until today, I've spent a good part of every day trying to make sure you had everything you needed. You thanked me exactly no times for it, by the way. How come I never got away with being that rude?" I tossed that out there just to frustrate him, since Aunt Claire was here, and that would mean something to her.
"No, you spent all your time trying to fuck the other skaters," he said, dropping an f-bomb.
"Not just the skaters," I said playfully, winking at Stef. He tried hard not to chuckle at me. "I don't see where you think it's any of your business who I have sex with anyway." I was feeding him the lines, leading him right down the path I wanted him to go, but he was too self-righteously bitchy to see my trap.
"The only comments I've gotten here were about you. The guys were all talking about my brother, and who got to sleep with him, and how awesome he was. I did a perfect double axel, and no one said shit. No one noticed anything I did at all." To him, that seemed reasonable. To the rest of us, it made him seem incredibly self-absorbed.
"It seems reasonable for JJ to be upset when you upstaged him with your, er, sexual prowess," Robbie said, and blushed when he did. God, he was cute when he did that. No wonder my dad was crazy over him.
"And even though I think it's bullshit that he thinks he has any input in my sex life, I can kind of see his point," I agreed. That blew their minds. Stef looked at me suspiciously, wondering why I caved on that so easily.
"See. This is all his fault," JJ snapped. "Send him home."
"Only here's the deal, JJ," I said, pulling my nonchalant façade off and really drilling into him with my eyes. "It's just like that bullshit you pulled on the first day of school with Ryan."
"It is not!"
I so wanted to shout 'is too!' just to emphasize how childish he was being, but I didn't. "It is," I said firmly. "He and Crawford were bullying you. I stuck up for you, as usual, and you didn't even bother to thank me, as usual." I couldn't stop myself from throwing that in there. "Then Alistair explained how things worked at H-W, and they backed down. But you didn't give them a chance to change, or anything. Oh no. You couldn't wait to run off and tell on them. So before they could even try to be nicer to you, you ran up to the office and got them suspended."
"And now Ryan is nice to me, and he's my friend," JJ said, as if that were why.
"Because you told on him? You really think that? He would have had so much more respect for you if you'd have let him work it out on his own, which is what he did, and which is why you're friends."
"No, it's not," he said. I ignored him. The other people in this room got it, and knew that's exactly why Ryan was nice to JJ.
"So you bitched at me about being a slut, as if that's a bad thing," I said, winking at Stef in an obvious way. Normally Stef would have giggled, and the rest of them would have rolled their eyes and smiled at Stef indulgently. It was funny to see them all forcibly repress those normal reactions. "And even though I think its total bullshit that you think you can tell me who to sleep with, or who not to sleep with, to calm your bitchy ass down, I promised to sleep with just one guy a day."
"Did you do that?" Dad asked.
"I did," I affirmed. I got off the hook on that since I'd fucked around with Kristoffer, then with Shane, but it had been after midnight when Shane had blown me, so that was the next day.
"No, you were with Shane, and then you were making out with Evan that same morning!" he yelled.
"How did you know I was with Shane?" I demanded.
He got all nervous. "People talk," he said.
"No, they don't," I told him. Shane wouldn't have talked about that at all.
"Did you have sex with Evan?" Aunt Claire asked me, and then seemed very uncomfortable with the question, and the whole topic.
"No. He's a really sweet guy, and we just made out," I said.
"He's my friend," JJ insisted.
"What I didn't realize," I said to them, "was that JJ has a major crush on him, and that he's totally into him. Hell, I didn't even know he liked guys."
"That's not true!" JJ shrieked. "We're friends. I like him as a friend."
"Evan says all you do is talk down to him and treat him like shit. All you do is tell him what a crappy skater he is. Which is pretty ironic since he came in third in the short program, and you came in seventh."
That enraged him. It was hilarious to see him when he was this mad. I'd pushed all of his buttons, and he was just standing there like this little, potent ball of rage. If you looked in the dictionary under the word 'hissy fit,' you'd see a picture of him just like he looked now. "He's a good skater!"
"Do you tell him that?" I asked in a snarky way. He ignored me.
"When I told you that I liked him, you still were hitting on him!" he spat.
"So you do like him?" I asked, totally catching him. I moved on quickly, to let him off the hook, even though I should have roasted him with his own fire. "You saw me talking to him in the rink, after all your latest bullshit, so our deal was off. But even then, all I did was talk to him, flirt with him a bit, and get his phone number."
"Don't you dare call him!" JJ demanded.
"I'll call him whenever the fuck I want," I yelled back, then restrained my temper. "Sorry," I said to the others.
"You're not sorry for anything!" he yelled. "You ruined my time here, you made things so bad that I screwed up my routine, and you upset Mom so bad she almost had to go back to the hospital."
I pretended that his last line didn't bother me. "I'm sorry for things, I'm just not sorry to you, because I didn't do shit to you. If anyone should be apologizing for what happened, you should be apologizing to me."
"What a crock of shit," he said.
It had largely been he and I arguing, while the others just watched us. I turned to Dad, Robbie, and Stef. "You guys flew all the way over here to see JJ skate. I do feel really bad that you missed his short program. I'm sorry about that."
"That's it? What about what you did to me? What about what you did to Mom?" JJ demanded, before they could say anything.
"Jeanine was the one who assaulted me. I called her on it. I'm not sorry for that at all," I told him. It bugged the shit out of him that I didn't call her 'mom'. "You're the one who should feel bad about that."
"I'm the only one who cares about her."
"As far as I'm concerned, you may be right, because I sure don't, no thanks to you. You did the same thing to me that you did to Ryan. You and I worked the thing out about me sleeping with other guys, but before I could even do what I agreed, you ran off and tattled to Jeanine."
"She asked me why I was upset and I told her."
"No, you ran and tattled to Jeanine, knowing that she'd rant at me for being all mean to you."
"So. You were. You deserve it."
"So you're mad at me for sleeping with guys and because apparently I'm better at fucking than you are at skating, so no one noticed your amazing moves, the ones that got you a stunning seventh place finish." That hit him like a truck, but I moved on quickly before anyone else could intervene. "You think that warrants an abject apology from me, because you're so wounded and upset."
"This is my show! My deal! You came in and ruined it for me!"
"You did something far worse than that. You ruined my relationship with Jeanine. And you did something even worse than that. You played your bullshit games and manipulated her when she was already upset. With you around, she'll never get back to the way she used to be. With you around, we'll be lucky if she ever gets her sanity back!"
"It's not my fault!" he yelled.
"Oh yes it is. You get her all upset, and then launch her like a missile at me. You don't care about what that does to her. Look at her. Look how she is. I realize that means you have to unglue your eyes from the mirror, but try it, just once!"
"You come in and ruin this big deal for me, and then you blame me for her mental problems," he said with a sneer. "No one believes that."
"You're not responsible for her problems; you are responsible for making them worse, and for keeping her from getting better."
No one said anything for a bit, until Stef broke the ice. "Thank you for apologizing to me. I was disappointed that I missed JJ's program." I just nodded.
"If we're done, I think I'll go back to the hotel," I said.
"Why are you going to the hotel?" JJ asked, freaking out.
"I'm staying there. I can't be in the same place with Jeanine."
"Oh great. Just great. Your room will be like Grand Central Station."
"Probably," I said coldly. "And your room will be empty, because when people go there, you just tell them how much better you are than they are. Makes them so want to hang out with you."
"I think that's enough," Dad said forcefully.
"I'll be at the hotel. Call me if you need me," I told him. "Thanks again for dinner," I said to Aunt Claire, and then I left. Let them spend an evening with JJ and his bitchiness. They'd figure him out pretty quickly.
---
November 3, 2000
Hamar, Norway
Will
I stood in the background, watching David and his partner argue. "Get a fucking grip," she snapped at him.
"I'm fine," he snapped back.
"You're making me tense," she said tersely. "We're on in half an hour. You have that much time to get your shit together." Then she turned away from him and stomped off, to the degree that you could stomp off while wearing your skates.
When I turned back to look at him, I found him staring at me. "I need your help," he said.
"Sure," I said.
"Come on." He led me back to the bathrooms, and dragged me into the last stall. Bathroom stalls in Norway, or at least the ones in this rink, had floor to ceiling partitions. "Fuck me."
"Dude, you go on soon," I objected. He was already dropping his pants and turning around, bending over the toilet.
"Fuck me," he said again. I reached out and ran my hand across his ass, then down his crack. I pulled out a packet of lube and opened it up, squirting it on my fingers and working it into his hole. "Come on!" he demanded.
That pissed me off enough to slap his ass hard. "I'll fuck you when I'm ready," I snapped, knowing that he liked it when I was in charge. I smacked his ass again.
"Please," he said, begging.
I pushed down my pants and took out my dick, then slid the condom on. While I put on the lube I ran my dick up and down his crack. "Yeah, only you pissed me off, so I'm gonna fuck you hard, bitch."
He whimpered, and then I drove into him in one long, steady stroke. The whimper changed to a gasp, but I could feel him relaxing as he got used to me. I didn't go slowly like I did before, I just started fucking him. I grabbed his hips and slammed into his ass, reveling in the feel of his soft cheeks as they smacked against my pelvis. He moaned in these short, clipped sounds, as if he couldn't control it at first, but then as he started to moan he caught himself. It didn't take us long to climax. For me, it was a nice interlude for my morning. For him, it was like a cloud had cleared.
"Thanks," he said, and gave me a quick kiss. "I needed that."
"If you kick ass on the ice, you win a bonus round," I teased. He giggled, and then cautiously opened the door. Once he ascertained that no one was there, we both dashed out, stopping to wash our hands. He walked back out to where his partner was waiting.
"Where were you?" she demanded.
"I had to go to the bathroom." She looked over at me and smiled knowingly, her suspicions confirmed when I blushed. She giggled and smiled, and then they went out and did their number. I wasn't as into ice dancing as I was just regular figure skating, but they seemed to do really well. They certainly got a lot of applause. I walked back to the dressing rooms, congratulating myself on my sexual healing abilities, when I was confronted by a very pissed off person.
"Was that fun for you?" Shane demanded rudely.
"Was what fun?" I asked. I assumed that he was talking about me fucking David.
"Ruining my career. Is JJ so horrible that you had to sabotage me?"
"Dude, I have no idea what you are talking about," I said. "But whatever it is, keep your fucking voice down."
"Why? I'm already ruined. I'm done as a skater, thanks to you. Why should I fucking care?"
He wasn't skating today, so he was in street clothes. "Come on," I said, and led him out of there and out of the rink into the cold, Norwegian morning. "Now tell me what the fuck you're talking about."
"Don't pretend like you don't know. Don't pretend like you didn't set this whole thing up," he snapped.
I grabbed his arm roughly. "Shut the fuck up and tell me what's going on." I stopped to ponder how that was pretty impossible, shutting up and talking at the same time.
"I have to go before the USFSA board this afternoon and explain myself. Apparently they have pictures of me sucking your dick."
"They said they had pictures of you sucking my dick?" I asked, confused.
"Oh please. Don't bullshit me. You knew what you were doing. You set me up."
I got pissed at that, that he would question my integrity. "Fuck you. I didn't do shit, and I didn't know anything about this."
"You expect me to believe that?"
"Yeah, I do. Have I lied to you before?" He said nothing. "You tell me what happened, what you know, and I'll try to help you. Or you can keep being a fucking bitch and whatever happens to you, happens to you."
He glared at me, and then sighed. "Jack Davis told me that they got pictures of me blowing you. He said that they wanted to meet with me and discuss the situation. He told me that it's likely I'll be banned from participating in the nationals this year, and they may even pull my membership."
"For sucking my dick?" I asked, stunned.
"That's what they said. If those pictures hit the media, I'll be ruined, and they'll be scandalized. I guess I'm not good enough to risk their reputation." He wiped away a tear.
"You're good. You placed second after the short program." He smiled at me to thank me for that. "When is your meeting?"
"Here at the rink, at 2:00. They want to talk to me before the pairs go on at 3:00."
"Alright," I said calmly, even though my brain was going at a million miles an hour. "What do you know about these pictures?"
"I didn't see them, and I don't know who gave them to him."
"How do you know it was me?"
"You're the only one I've blown since I've been here," he said. "I'm not like you. I'm not a slut."
"No, you're a fucking bitch," I said in a particularly mean way. I was tempted to let him get his ass fried, but that wasn't really fair. My comment and attitude seemed to calm him a bit. "Do they know it was me?"
"I don't know."
"What did your mom say?"
"I haven't told her yet," he said, and a tear fell down his cheek. "She's going to hate me. She was so pissed off last time, she almost disowned me."
"Do you have to tell her?"
"They said she has to be there," he said.
"Let me see what I can do," I told him.
"What do you mean?"
"Let me see if I can help you out," I said. "How much worse can it be?"
"It can't get any worse."
"I have to make a call. I'll see you at two."
"Alright," he said dubiously.
I walked back into the rink, my teeth chattering from the cold, and called my dad. I knew this was too big for me to handle alone; I'd need his help. I met him for lunch at a café near the rink.
I got there first and grabbed a table. He arrived a few minutes after me, looking strong and confident. I thought about how I'd acted with Mom, and how I'd dealt with Shane, and hoped that someday I could project power and competence like he did. "Hey," he said pleasantly as he sat down. "You said you needed help?"
"You remember Shane Jackson?"
"His mother again?" he asked, assuming she was the problem.
"No, not yet anyway. He and I hooked up, and he has a meeting with the USFSA board, or at least some of the members who are here. Someone sent them pictures of us."
I watched his reactions to my situation, and they were predictable. I knew him well enough to let him get pissed off internally at the fact that I was involved in this situation, so I kept my mouth shut until he talked. When he did, I knew he'd moved into problem-solving mode. "What did you do with him?"
"He blew me," I said. He was beyond the shock; he was with me.
"Where?"
"In the condo. In the main room. It was the night you got in."
He thought about that. "It would be hard to take pictures of someone unless you were actually in the condo." He was right. That meant that it wasn't someone outside with a camera and a high-power lens.
"It was someone with us," I mused. "But who?"
"I guess that's something we'll have to ask them about," he said. "Were you planning to go to the meeting?"
"Well, they wanted to talk to Shane and his mom, but I was going to bust in on it. I figure if they have pictures of my dick that gives me the right to be involved."
"I wonder if they show your face." he said.
"Do you think they'll show us the pictures?" I asked.
"Probably not, but we can try," he said. He changed the subject then, evidently satisfied that we had all the information possible before going into Shane's meeting. "I talked to your mother at length last night."
"Do we have to talk about her? I don't want to get in another argument with you. I get tired of winning." I threw that last line out since I'd seen him get irritated with me, and I figured some humor might help.
"Right," he said. "She wants to try and work things out with you."
"We're wasting our time talking about this," I said. "I'm not going there, not until we're back home and I'm out from under her thumb."
"She's not willing to just give you up," he said, trying to make it seem like she loved me. In reality, she just didn't want to give up the control.
"Then I'm going to need your help. Can you see if I can get into Menlo School? I can probably finish this semester at Harvard-Westlake. I figure I can stay with Ryan. Then I can move up to Paly as soon as it's over." I saw him get really pissed about that, about my resolve, and my ability to plan it out.
"I would like you to stay in Malibu."
"If you wanted me to stay in Malibu, you would have worked this out so I didn't have to worry about her. You think this can all be smoothed over. We're way beyond that."
"She seems to understand why you were upset," he persisted.
I shook my head. "Nope. Not working. She didn't give a shit about me before she had Maddy, before she wigged out, and she doesn't give a shit about me now. She hasn't said one nice thing to me since then."
"You can't even talk to her, and hear her out?"
"No," I said flatly. "Remember that you promised me that I could choose where I wanted to live."
"She's your mother. I can't make that decision unilaterally," he said, almost whining.
That really pissed me off. "Look, you're pretending like you're stuck in this catch-22, where she's forcing your hand, and we both know that's bullshit. You're lying to me. Are we going back there?"
"I'm not lying to you. She has legal rights as a mother in California."
"And you have the ability to make her see things your way, so don't pretend you're so powerless. If you're that ineffective, I need to leave and go see if Stef can help me out this afternoon. You won't be any use at all."
"If you don't want my help, fine," he said petulantly. I stood up to leave and he stopped me. "Wait."
"What?"
"Why can't you give her a chance?"
"Because it's a waste of time, and I'm not putting my psyche in her whacked out care. You saw what she did to me, and you didn't do shit. None of you did. So I don't trust you where she's concerned." I held up my wrist. "It still hurts, and it looks like it might be infected now. I have to take antibiotics. If you can't resolve this, I will. I took pictures, and I'll contact Social Services as soon as we land."
"No you won't," he declared. I raised an eyebrow to challenge him, and he sighed in resignation. "In any event, we have another battle to fight."
We started walking back to the rink. "And just so you know, don't think that you can talk Stef, or Robbie, or Tiffany into talking to me and changing my mind. Not happening."
"You won't hear them out?" he asked. I'd guessed his strategy.
"They won't succeed where Aunt Claire failed," I said, even though she hadn't really been all that focused on making us reconcile. "Let me ask you this."
"What?"
"Would it have made any difference if other people had intervened with you and your mother?"
"That's different," he snapped. I just laughed at him, so hard I had to stop walking for a second. He always gave Grand shit about that, telling him that whenever he said that, it meant he was wrong. I didn't have to point that out to him, he got it. "No, it wouldn't have made any difference," he said finally.
I knew where the conference room was, so as soon as we got to the rink, we headed straight there. We walked in and found four people there. Jack Davis sat in the middle, with Nancy Fox on one side, and Jessica Blaisedale on the other. I got along pretty well with Jessica. Sitting in front of them, looking alone and isolated, sat Shane Jackson.
"This is a private meeting," Jack Davis said forcefully.
"Shane told me what it was about. I understand you have pictures of me?" I asked.
"You were the other person?" Fox asked rudely.
"I'd have to see the pictures to be sure," I said.
"And who are you?" she asked my dad rudely.
"Brad Schluter," he said. "I'm Will's father. Let's see these pictures."
"It doesn't matter who it was," Fox said. "Shane is the one under review."
"Will, did you have sex with any other people while you were here?" Dad asked me.
"I did," I responded.
"If we have to call a press conference, would you be willing to disclose who they were, publicly?" he asked me.
"No problem," I said, even though I wouldn't do that. If push came to shove, I wouldn't name names. "I've slept with several skaters, a few officials, and a few staff members." The last part was almost a solid bluff, other than the two tech guys Jeff had been with, and then I'd only fucked one of them.
"Officials and staff members would have been over 18," Dad noted, glaring at all of us. "You're 14."
"They were," I agreed. For once, being underage worked in my favor.
"Well then, I think we're done here. This should certainly end up making this competition one of the most memorable in figure skating history," Dad said.
"Here," Jack Davis said as he caved and handed my dad the pictures. He looked at them one by one, and handed them to me as he went. I passed them off to Shane. Someone had taken pretty clear pictures of us. There was one where my face was identifiable, which pissed me off, since they'd been acting like it wasn't me when they'd clearly been able to tell it was. Plus it was at our condo. There were ten pictures, and to be honest, they were pretty hot. They showed Shane worshipping my cock, and then showed his lips gently sucking on the head. Then they showed him really taking me, and it was possible to see his throat muscles straining as he deep throated me.
"How were these sent to you?" I asked. I'd seen him take them out of an envelope.
"They were handed to me," Jack said.
"Let me see the envelope," I insisted. He looked at his two colleagues and shrugged, handing me the envelope. It was addressed to him, and had no return address on it, but that didn't matter. I handed it to my father. "Do you recognize that handwriting?"
He looked at me nervously. "Yes."
"Good," I said. Now I was really pissed. I turned to the panel. "I'll tell you what I want. I want you to leave Shane alone, and stop these bullshit witch hunts against skaters who are gay."
The three of them stood up and huddled together, whispering in an animated fashion, then came back and sat down. "We can agree to drop the investigation against Shane, but we can't agree to a policy change on skaters and homosexual activity," Jack Davis said. "It's not within the scope of our authority."
"I'm going to write up detailed notes on my experiences here," I told them. "If I'm with a guy, and you pull this crap on him, I will go to the media. Or if I hear that you're blackballing a guy because he's gay, I'll go to the media. Or if you try to cause my brother problems, if you retaliate, I'll go to the media. Are we clear?"
"You've made your position very clear," Fox said. We just stared at each other for a minute, until Fox dismissed us. "Good luck tomorrow, Shane."
"Thank you," he said to her curtly, and followed me and my father out. None of us said anything until we were out of the rink. "Thank you guys so much," he said to Dad and me. There were tears in his eyes, he was so emotional, and so relieved.
"You're welcome," Dad said formally.
I hugged him, and whispered my hotel room number into his ear. He smiled and scampered off. I walked with Dad back toward the condo. "Thanks for helping out," I said.
"Those people are idiots. Besides, you're the one who did it."
"You led me down the right path, telling me how to argue," I said, looking at him with admiration.
"That young man certainly looked like he was talented," he said, and that made me laugh.
"He certainly is," I agreed. "You know who sent the pictures," I said, getting serious. "What are you going to do about it?"
"Fire him."
"Good." I'd finally be rid of Michael.
Copyright © 2013 Mark Arbour; All Rights Reserved.
Story Discussion Topic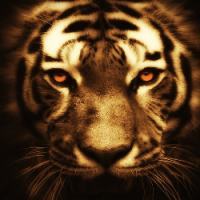 Open Club · 132 members · Last active
A fan club for Mark Arbour to chat about his stories
---
Chapter Comments