Paternity - 67. Chapter 67
November 22, 2000
Escorial, CA
Will
Darius and I walked into the Great Hall just as the clock started striking midnight. We headed straight for the kitchen, both to get some ice for Darius' right eye, and to get some food. Carter had gotten a pretty good shot in on Darius, and his eye was already swelling. He'd have a nice shiner for Thanksgiving dinner. Mom would ask him about it, and then Ella could explain that I was the reason for the fight, and then Mom could hate me even more. At least it would get Darius off the hook. Mom would be so distracted with blaming me, she'd completely ignore Darius' role in the fight.
We walked into the kitchen to find Robbie sitting there, eating a sandwich. "You guys are back early," he said, being friendly. He looked more carefully at Darius and got concerned. "What happened?"
"I got into a fight," he said. Robbie instinctively looked at me, as if I were responsible, which really pissed me off, but I ignored him and focused on putting together an ice pack for Darius. I handed that to him, then switched gears and started making food for us.
"You got into a fight?" Robbie demanded.
"Some dude was hitting on Ella, and tried to start a fight with Will," Darius said. "Fucker was asking for it."
"Why did you start a fight with that guy?" he asked me.
"I didn't start a fight with him," I said rudely. "With you, I'm guilty until I'm proven innocent."
"I just asked you a simple question," he said, just as pissed off as I was.
"No you didn't. You accused me of starting a fight. I didn't."
"Knock it off," Darius said loudly. "I got in a fight; it was my deal, not Will's. Quit trying to bust his balls over it."
"What's all the yelling about?" Dad asked as he walked into the room. "You guys are going to wake Grand up, and then you'll be sorry." He was joking with that last sentence, trying to lighten up the mood. It didn't work.
"According to Pop, anytime something bad happens, it's my fault," I said, even as I glared at Robbie. "You got something you want me to take the blame for, now's the time."
"I didn't say everything was your fault," he said, exasperated.
"When you screw up and say something stupid, you should at least take responsibility for it," I responded, escalating things even more.
"You people fucking wear me out," Darius said, then turned to Dad. "Some dude was hitting on Ella and was seriously pissing me off. Then he started giving Will shit, and when he pushed Will, I lost it, and we went at it. One of the dude's friends jumped in and kicked me. Fucking hurt. Will took him out by kicking him in the balls. We got back here and Pop made it sound like Will started the whole thing, which he didn't, so now Will's all pissed off."
"Doesn't sound like something worth yelling over, and getting Grand all pissed off about," Dad said philosophically.
"Some things are worth fighting for," I said calmly. "I'm not putting up with shit from any of you."
"I feel the same way," Robbie said petulantly.
"Then you should mind your own Goddamn business, and leave me the fuck alone!" I said, but this time I was shouting.
"Don't yell at me!" Robbie shouted.
"That is a reasonable request, and one you should honor as well," Grand said. "I would like to know why my sleep is being disturbed."
"I'm sorry," I said.
"I appreciate your apology, but that does not answer my question," he said evenly. Darius jumped in and gave Grand the same synopsis he'd given Dad.
"I have made it a policy to avoid diving too deeply into the affairs of teenagers, and I have found that policy serves me well," Grand said airily. "I would like to broach another topic."
"Go ahead," Dad said, glad to leave this one behind.
Grand turned and addressed me. "I have been thinking about Thanksgiving, and I have talked to Stef and Isidore about it. We would really like it if you would stay here and celebrate with us."
"That's pretty easy to accomplish," Robbie said, giving me a snarky look. "All Will has to do is avoid Jeanine, or be relatively pleasant to her, and everything should be fine."
And with that, he'd pissed me off to the point where it was all I could do to not completely freak out on him. I walked up to him and stood right in front of him, getting into his personal space. "I'm going to say this to you once, and then we're not dealing with this bullshit again," I said forcefully. "I will see Jeanine when I'm ready to see her, and not one minute before. It's not up to Dad, or you, or her. It's up to me. She has treated me like shit, and as it stands now, I have no relationship with her. If I want one, then I'll talk to her about it. In the meantime, you can stay the fuck out of it. I don't get involved in your relationship with your mother, so you stay the fuck out of my relationship with my mother. You got that?" I was almost yelling by the time I was done. He said nothing. "You got that?" I demanded again.
"I was trying to help both of you out," he said.
"I don't need your help, and I don't want your help. Until she's well, until she's at a stable place, I don't want her in my life. I am not going to be in the same house, much less the same room with her until then." They said nothing as I paused, as if to give me a chance to go on, so I did. "You aren't helping her. This is going to be a bad situation for her. She's going to be here in this house, where she's going to be subjected to all kinds of issues that she'll have to try and deal with. So before you force her into that with your idiotic good intentions, why don't you stop and think about how she's going to handle it? How's she going to react the first time JJ whines to her about something? How's she going to react to Darius' black eye? How's she going to handle being here without Tiffany and Riley? Did you even think about that? Did her doctor think about that? What kind of dipshit did you hire?"
"I think that you could have made your point more diplomatically," Grand intervened, scolding me. "There is no reason to be rude."
"I agree," Robbie said righteously.
Grand looked at him with a vapid expression, one he used to hide his irritation. "While I think his delivery was inappropriate, I think Will's points are very valid, and I happen to fully agree with him."
"So you two have decided that you're smarter than her doctor, and you know more about psychology than he does?" Robbie asked. Grand gave him a cold stare, one that made Robbie blanch a little bit.
"I said I agreed with Will, and that included questioning the decision of this individual you have hired to treat Jeanine. In any event, I'm looking at this from a family perspective. Even if it is beneficial for her to be here, a conclusion I heartily disagree with, it isn't beneficial for the rest of us."
"So what are you saying?" Robbie asked.
"I'm saying that Jeanine is not welcome to join us here for Thanksgiving," he said simply. "I think that it would not be good for her, but I know it would not be good for the rest of us."
"Well that gives me a tough decision to make," Robbie said. "I have to decide whether to spend Thanksgiving here with you or at the hospital with Jeanine, and probably JJ."
"It is now almost 1:00 in the morning," Grand said. "I suggest you go to bed and ponder it, and then you can tell Frank what you plan to do in the morning." I had to admire Grand's skill at dealing with people. He'd reminded Robbie that Frank was on board with Jeanine not being here, and he'd have to deal with him about this. "I would recommend that the rest of you go to bed as well. I say that less out of concern for your circadian rhythms than with my selfish desire to remove you to your rooms so you won't disturb me again."
"We can be loud in our rooms, too," I said, teasing him to lighten up the mood.
"It is a most interesting phenomenon that those noises do not seem to bother me, while noises of discord in my kitchen do," he said, and that made us all chuckle. "So Will, the choice is yours. We would like you to stay, but if you want to go to Virginia with Wade, that will be fine."
"Since your mother has been banished so you can stay, you might as well," Robbie said petulantly.
Dad had remained pretty aloof during this whole thing, and I was fine with that, since I knew he was conflicted. Robbie was on one side, wanting Jeanine to be here, and I was on the other side, the reason that she couldn't be, at least in his mind. I was pretty surprised when he spoke up. "What Dad was saying is that Jeanine's presence here is a bad thing, regardless of whether Will is here or not. Despite what Will thinks, it's not all about him." He said that last sentence with a grin, because he was being playful. "But for the record, I would like it if you stayed as well."
"I should go talk to Wade," I said. I realized that in my mind, I'd decided I was staying here, but I hadn't verbalized it. "My place is here."
"I agree," Grand said, smiling gently at me. "I have already talked to Wade about this, and told him you would have this option. He asked me to let you know that he's fine with you staying here, but you're welcome to join them if you want."
"Maybe I should go down and talk to him anyway. I'm sure he's not busy," I joked. The thought of interrupting Matt and Wade while they were fucking was hot as hell, so hot I had to not think about it.
"He said if you are there in the morning when they leave, he will know you are going. If not, he conveyed his wish that you have a Happy Thanksgiving." I nodded, knowing that Grand had worked this all out with Wade, and had been all but sure I'd stay here if Jeanine wasn't around. Part of me rebelled against being manipulated, against having other people jump in to control my life, but that was a small part, and I fought that feeling down. Grand had gone through all of this, despite what Dad had said, because he loved me and wanted me around.
I got up and gave him a nice hug. He wasn't big on physical affection, but I noticed that he seemed more into it when it was one of his grandchildren. "Thanks," I said quietly in his ear.
Everyone got up to leave, with Robbie and me still pretty pissed off at each other, but neither one of us dared to say anything. Just before we left, Fernando, one of the guys who worked in the garage, came in, looking nervous at interrupting us. "Good evening, Fernando," Grand said in a friendly way, to make him less uncomfortable.
"Good evening, Dr. Crampton," he said, relaxing a bit. "Mr. Carbone called us and asked us if we could give him a ride up here. We were going to pick him up." Tony called and needed a ride up here?
"I'll ride along," I said, getting a snicker from Darius. He could snicker all he wanted. Spending time with Tony was worth it. I hopped into the back of the limo and pulled out a joint. The weed helped relax me after the tense encounter with Robbie tonight. I didn't get him; I didn't get how he could have such a shitty relationship with his own mother and then turn around and expect me to jump through hoops for mine.
I was still really pissed at my mother, and I wasn't even sure if I loved her, but I knew that she was sick right now, and when she recovered, it was inevitable that I give her a chance to make things right between us. But I understood myself well enough to know that until we were both at that point, any further contact would be a disaster. I'd explained that to Dad and Pop already. Why didn't Robbie get that? Why did he think he was a better judge of how I should handle my relationship with her than I was? Tomorrow, he'd probably go to the hospital and take JJ with him. Give JJ ten minutes alone with her, and she'll have to be admitted for an extra month. I was staying away from her for my own good, but also for hers. Shit, who was going to keep JJ away from her? It's like he was so self-absorbed, he didn't see how he inflamed the situation.
I put all those thoughts aside and focused on the ride, and on seeing Tony. I got inspired, and stripped off all my clothes, then snagged a blanket out of the storage compartment and draped it over my body. I was going to get lube packets out of my pants pocket, but there was a whole bottle in the storage area. I chuckled as I thought about that. How many teenagers found bottles of lube in their grandparents' limo?
We drove up to the dorm and there was Tony, standing on the curb with his carry on bag, swaying a little bit. He must be pretty hammered. Fernando got out and opened the door for him, then took his bag and headed to the back to put it in the trunk. Tony hopped in, saw me, and his face broke into a huge grin. "I didn't know you were in town!"
"Surprise," I said, and tossed off my blanket. He moved over to me and gave me a big hug, gripping me with his strong arms. I felt his clothes rubbing against my body, making my skin tingle.
"God, I've missed you so much," he said with his deep voice, uttering the words into my ear.
"I've missed you too," I said, in that soft, erotic voice that he loved. "Come on Tony. You light my body on fire, you're so fucking hot."
Now his mouth was on mine, his tongue and mine wrestled, and I could taste the alcohol on his breath. His hands ran down my back to my ass and I leaned to the other side so he could run his fingers down my crack, and across my hole. "Mmmm," he said, as he probed me. I cringed a bit, from guilt, as his finger slid right inside me. I was still lubed up from my fuck with Patrick Shaughnessy. "You came prepared," he joked, assuming I'd lubed myself up for him.
"I want you," I said urgently. He undid his pants enough to just pull his dick out, but I made him pull them down a little more so they didn't get messed up, then put some lube on his dick. I leaned back and pulled him on top of me, bending myself backward pretty far so I could pull his head into my neck and whisper in his ear while he fucked me. I felt the head of his cock push against my hole, but there was no pain as he slid in. I was ready for him, and I wanted him way too much for it to hurt. "You feel so fucking good," I said quietly but urgently to him. "Did you feel how you slid in so easy? I was so ready for you, wanting your big cock."
"You like this big dick?" he asked me, his voice louder than mine. "You like it when I fuck you?"
"I love it when you fuck me. I love it. I fucking love it," I said to him. That just spurred him on, but instead of really pounding me, he went at a deliberate pace, but made sure that he really went in deep, really grinding into my ass. I was so focused on that, that when his hand grabbed my dick, it kind of shocked me, but only for a minute. On and on he went, fucking me slow and deep while stroking my cock in time to his thrusts, keeping me on edge for an eternity. "You are the most amazing lover," I told him. "No one can even come close to you. No one."
He backed up and grinned at me, savoring that stroke to his sexual ego, then started fucking me faster. He was on a mission to make us both cum, and he succeeded. "Gonna cum," he muttered. "I'm gonna fucking flood your ass."
"Yeah Tony. Come on. Fill me up," I urged, and felt his whole body stiffen, then convulse, as he blasted his load into my ass. He must not be getting laid much, because damn did he blow a load. When he was done, he lay on top of me, panting for just a minute, and then he started grinding his dick into my prostate while he stroked me off. When I came, I almost blacked out. Tony did that to me. I almost felt like I'd come completely out of my body as I blew my load, floating along on some blissful plane of existence, and only slowly did I return to reality. I lay there, covered in my own cum, with a big grin on my face.
He leaned in and kissed me gently and lovingly, then grabbed a couple of paper towels and started wiping the cum off my body. It occurred to me that as hard as I tried to do what he wanted during sex (not that it wasn't fun, or a lot of effort, but I did try to make him happy), so he was trying now, after we were done, to make me feel satisfied. "Amazing. You are amazing," he said.
"So are you," I told him. "I figured you could stay in my room tonight. You OK with that?"
"I'm OK with that," he said, leering at me. "Ain't gonna get much sleep, I'm thinking."
"I'm thinking you're right," I told him. He was.
---
Thanksgiving Day, 2000
Escorial, CA
Will
"It's fucking early," I said as Tony and I got out of the shower, still flush from our fuck in there.
"You didn't have to get up," he said to me playfully.
"Dude, I'd get up for you any day," I told him, then changed the subject. "You excited to go home?"
"Fuck yeah!" He got a big grin on his face. "I miss my Ma, and I miss home." I wondered if I'd feel that way when I moved up here in December. We went up to the kitchen to eat breakfast, and found Matt and Wade there with Grand, already eating. I grabbed a seat next to Wade.
"I'm going to stay here," I told Wade, "but thanks for the invite."
"That's fine," he said in between bites.
"I really appreciated you throwing me that lifeline. I'd have been pretty fucked if you hadn't, and if Grand hadn't made Robbie see reason."
"Well," he said, and then paused to finish swallowing, "you always have that option. You wouldn't have needed an invitation from me to come along."
"Really?"
"You're family," he said simply. "That's how it works."
I felt my face break into a huge grin. "Thanks, Wade."
"No big," he said casually. "And the second thing is that I'm not convinced that Robbie has seen reason. At least not from the yelling that I heard last night."
"When?"
"Must have been about two in the morning. I went up to grab a snack and walked by their room and heard Robbie arguing with your dad. Sounded like a pretty heated discussion."
"That means my dad was carrying water for me," I said sadly.
"I hope you don't blame yourself for this," he said. "Jeanine's got a mental illness, and I think everyone's having a problem on how to deal with it. Robbie wants to think that she'll be just fine, and that coming here for Thanksgiving would complete her 'cure'."
"I don't think it's that easy," I said dubiously.
He sensed my inner turmoil. "What are you thinking about?"
"I'm thinking that for the first time in a long time, I don't hate her. I just feel numb," I told him.
"Well, I'd call that progress," he said, with his trademark smile.
"I guess it is." Gathan came stumbling into the kitchen, looking a little worse for the wear. "Party last night?"
He looked at me and grimaced. "Big one. I've got a big hangover to show for it."
"Dude, were you with that nasty chick again?" Matt asked him.
"I don't remember," he said, giving Matt a dirty look.
"She's the girl who did damn near the whole university," Matt said.
"I know who you're talking about, I just don't remember if I was with her," he grumbled.
"So she's like the female version of you?" I asked Matt innocently. Wade started laughing pretty hard, as did Gathan, but I shot Matt a smile to show him I was just teasing.
"Right," he said, pretending to be pissed at me.
Jeff came walking into the room, looking great. His eyes landed on Tony and narrowed slightly, but then his calm façade re-emerged. "Car's ready," he said. That began the cavalcade as they all jumped up and grabbed their stuff. Stef was flying Tony and Gathan home on his plane. It would stop in St. Louis and drop Tony off, then go on to Claremont with Gathan. Wade, Matt, Tiffany, and Riley were heading to Virginia on a different plane. I walked them out to the car and saw Ella standing off to the side. She gave me a particularly nasty look, which I returned. That seemed to surprise her, since she'd evidently convinced herself that she was the injured party in our argument last night. Instead of talking to her, I went over to where Tiffany and Riley were. I held Riley while Tiffany got her stuff organized.
"Thanks," she said, and made to take him back, but I was enjoying holding him, so I kept him for a couple of minutes. Finally I kissed his forehead, and handed him back.
"What's the deal with Ella?" I asked.
"Evidently she's suddenly decided to go with Gathan to Claremont for Thanksgiving," Tiffany said, rolling her eyes.
"She's running away and pouting," I said, chuckling at what a drama queen she was being. "She's got a lot to learn about Darius if she thinks that will work."
"Maybe she's never really fought with him, and she doesn't know how," Tiffany said.
"I'll bet that never happens to you in your relationships," I said, giving her shit.
"Look who's talking." Touché. I laughed with her.
"Have fun in Virginia," I said.
"You managed to dodge that bullet," she groused.
"Yeah, but it's coming with some pain," I said. "Sounds like my dad and Robbie were still arguing about Jeanine visiting last night."
"At least it wasn't you this time."
"No, I had my argument with him right before that," I said.
She sighed. "Will, for the record, I'm pretty sure you're right about this, and that it's not a good thing for her to be here. I'm hoping that when she does eventually make it home, you'll give her a chance to show you that she does love you."
I nodded. "Are you willing to do that?"
"I think it's different for a mother and son," she said icily, but I stared at her. "I'm really not sure about it. I think that at this point, when she recovers, I can offer her friendship, but that's all."
"That's fair," I told her. "I'm going to keep my distance for a while, and let her get on her feet. Then if she wants to talk to me, we'll talk. I've got my life set up so she can be part of it, or not, and either way, she won't be able to fuck it up like she has."
"There are a lot of people who wish they could insulate themselves like that. I have to go. Have a nice Thanksgiving."
"You too," I said, and gave her a big hug. I said goodbye to everyone, then walked up to Tony. I never knew quite what to expect from him, but this time he gave me a nice kiss.
"Take care. I'll see you soon."
"God, I hope so," I said into his ear, making him chuckle. I retreated back to my room and crashed. I didn't wake up until the afternoon. I took a few minutes to put my appearance in order, and then went back up to the kitchen. It seemed to be the room I spent the most time in. Today, things were pretty active, what with the staff getting dinner ready, so they diverted me to the TV room, where a table with sandwiches was set up. Dad was watching football with Frank, Ace and Jack. "Hey," I said.
"Hey there," Dad said in a friendly way. "You get some rest?"
"I did. Have you seen Darius?"
"I figured he'd be at your house," Ace said to Jack.
"There's trouble in paradise," Jack said. "Darius got into a fight with one of Ella's friends, so now they're not talking to each other. Ella decided to go back to Claremont for Thanksgiving."
"Did she tell you why they got into a fight?" I asked.
"She said he pushed you," Jack said.
"Well he did, but that's not why. The reason Darius got into a fight with that guy was because she was damn near hanging all over him, with Darius standing right next to her. It was totally raw."
"She said she was just talking to him," Jack said.
I walked up to my dad and imitated some of Ella's moves for them, making them chuckle. "How would you have felt if Aunt Claire would have done that to some guy while you were standing there?"
"You'd have been pissed off," Ace said, chuckling.
"And you wouldn't have been?" Dad asked, giving him shit.
"Bottom line is that Ella is responsible for it. If she weren't acting like a total slut, none of that would have happened."
"Slut's a pretty strong word," Jack said, and he was obviously annoyed with me.
"I'm just calling it like I see it. If you would have been there, you'd have thought the same thing," I said smugly.
"Darius went with JJ and Pop to go visit your mother," Dad said, to change the subject and make sure Uncle Jack didn't get mad at me.
"Oh," I said, pretending to be disinterested. I didn't know that Darius was going with them, but it made sense. The only problem is that it made my absence seem that much more glaring. I sighed, deciding that it was what it was.
"There will come a time when she'll want to mend fences," Dad said.
"And when that time comes, I'm ready to listen," I said. "But that time isn't now."
"I agree," he said. "That's the point I spent a good part of my night making."
"I'm sorry you got caught up in that situation. If Pop has issues, he should come talk to me."
"He did come talk to you about it, but he lost that argument, so he figured he'd see if I was an easier target." That made all of us laugh.
"For a smart guy, he can be kind of slow sometimes," Frank said, which was pretty stunning, since he rarely said something negative about Robbie.
"He gets there in the end," Dad said.
"So I hear," I teased, making Dad blush. We sat back and watched the Detroit Lions slaughter the New England Patriots. The game wasn't quite over when Grand came in to tell us dinner was ready.
We filed into the Great Hall, where the tables were all set up. I went up and greeted Kevin and Cody, then noticed that we had little name tags in front of our plates. I thought that was kind of odd; we'd never done that before. "What's with the name tags?" I asked Grand.
"Something a little different," Grand observed. "We thought we'd mix people up this year, so we're not sitting next to the same people we're always next to."
That was bullshit, and we all knew it, but we went with it. I noticed that I was seated next to Dad on one side and John on the other. All of the warring factions were separated. Robbie had a place a decent distance from Dad, JJ was far from me, and Ella was in Claremont. "Hey," I said to John pleasantly.
"What up," he said flatly. That was totally unlike him.
"You pissed at me?"
"Why did you start a fight last night?" he demanded rudely.
"I didn't start a fight, Ella did."
"That's not what she said," he informed me, acting like her statement made it a fact.
Aunt Claire was seated across from us, and even though she was pretending to ignore us, I knew she was paying close attention. "Alright, since you obviously don't trust me, this is probably a waste of time, but I'll go ahead and explain what happened anyway," I said to him, letting him know how pissed off I was that he just sold me out without asking me about my side of the story first.
"Fine," he said, but looked slightly guilty.
"Stand up," I ordered. He did as I said, and I pretended I was Ella and he was Carter, and emulated her moves just as I'd seen them, complete with some of the flirting comments I remembered. I pointed to where Dad was sitting. "Darius was standing right there, trying to pretend not to notice." I explained that I had approached her, had my conversation with Carter, and then described the fight. I probably made myself sound like a bigger badass than I was for taking on that big guy, but I gave Darius lots of kudos for getting the upper hand with Carter. When I was done, I looked at John with the same vapid look Grand had when he was annoyed. "You can sit down now," I said, as I sat down too. "If your girlfriend did that to you, you're probably smart enough to just break up with her. Maybe Darius will figure it out in the end."
"Figure out what?" Darius demanded. He must have come into the room without me hearing him.
"Figure out that you don't have to put up with being treated like Ella treated you last night," I said boldly.
"I've got things under control," he said dismissively, just to turn the topic away from his love life. "I've got a party to go to later tonight. If you're up for it, you can go with me," Darius said to me. "We won't have to worry about any of this bullshit there."
"Might be fun," I said noncommittally. Inside, I was ecstatically happy, both because I was excited to be hanging out with Darius, and because he obviously thought I was cool enough to hang out with his college friends.
"And how was your visit with your mother?" Stef asked Darius.
"Shitty," he said. "Might as well have brought Mom here. Going there messed her up just as bad."
"She was glad to see us," JJ insisted. "She was just mad that Will wasn't there." He glared at me.
I looked at my dad. "In about two minutes, I am going to beat the living crap out of him," I said, referring to JJ.
"What happened?" Dad demanded, his inquiry directed at Robbie.
"We had a nice visit until Jeanine asked why Will wasn't there," he said nervously.
"That's when JJ said Will refused to come," Darius said, glaring at JJ. "So Mom says that when she gets home, she won't let Will get away with bullshit like that, that she won't be like Dad and let him get away with murder."
"And what did you say?" Dad asked Robbie, in his seriously pissed off tone, the one I knew so well. I was glad it wasn't directed at me today.
"He didn't say anything," Darius snapped, glaring at JJ and Robbie. "JJ told Mom that Will filed for emancipation, so he didn't have to do a damn thing she said."
"You told her that?!" I demanded of JJ, outraged.
"Why not? It's true," he said.
"Mom said that the first thing she was going to do when she got out was to hire a lawyer..."
"That's enough, Darius," Robbie said.
"You set this whole nightmare in motion, so why don't you shut up so we can hear what happened, and then the rest of us can figure out how to clean up your mess, once again," I said to Robbie rudely. "What did she say?" I asked Darius.
"She said she was going to hire a lawyer and have this idiotic emancipation thing overturned." I just sat there, freaking out inside, while on the outside, I must have looked like this hollow shell. It took my mind a second or two to process that, and to realize that it was unlikely that the courts would let someone like her reclaim her guardianship over me. If she succeeded, would that make her my sole guardian? I pushed all that aside and focused instead on the person I was most pissed off at.
"It's like you're torturing her, and you don't even get it," I told JJ. "You and Robbie are beyond cruel."
"We went to see her, and you didn't," JJ snapped.
"If you wouldn't have gone to see her, would she be better off?" I demanded. No one said anything.
We ate in silence for a while, and then Aunt Claire and Stef started some small talk to fill the void. "I'm sorry Marie isn't here. She went to Paris on what was supposed to be a whirlwind field trip. They had a flight delay and ended up stranded in New York."
"So she is there all by herself?" Stef asked, worried.
"No, one of the girls with the group has grandparents in New York, so they're all going there for Thanksgiving. I wonder how they'll react to six teenage girls suddenly dropping in for dinner," she mused.
"It is unfortunate she did not make it home, but understandable," Grand said, granting Marie absolution. "It makes me all the more thankful that I have my other granddaughter here," he said, giving Courtney a loving look, and giving Cass a slight wink to acknowledge her as well.
I didn't talk to anyone until Darius spoke as he finished up eating. "The party is in Los Altos. It's being thrown by this chick who goes to school with me. She's been begging me to come." I knew that last line was thrown out there so it would get relayed back to Ella. "Give me about 30 minutes to change clothes, and I'm ready to go."
"I'll get ready too," I said, and we both got up. Darius walked out of the room with his cockiest stride. I headed back to my own room and changed out of my slacks and jacket, putting on some American Eagle jeans and a nice T-shirt. Another night, another party. I decided to try not to get in any fights at this one, and then chuckled at my own weird sense of humor.
Copyright © 2013 Mark Arbour; All Rights Reserved.
34

1
Story Discussion Topic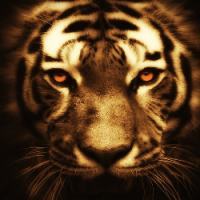 Open Club · 132 members · Last active
A fan club for Mark Arbour to chat about his stories
---
Chapter Comments