Comments Invisible in Dark Mode Bug Has Been Reported. We are working on patch.

Paternity - 61. Chapter 61
November 10, 2000
Redwood City, CA
Will
We went up into the stands, and I sat in between Stef and Claire. Grand was on the other side of Stef, while Uncle Jack was on the other side of Aunt Claire. Uncle Jack was a great guy, but he kind of made me nervous, because he was the kind of guy who had a friend's back, and my dad was his friend. He almost always jumped in and stood up for my dad when there was a conflict.
"When are you planning to tell your father?" Aunt Claire asked, as we watched the teams line up for the opening faceoff.
"I was going to talk to him after they serve him the papers on Monday." She raised her eyebrows, a gesture that all but accused me of being a coward. "He usually needs to digest shocking news before he can talk about it."
"I am wondering if you are viewing this as a conflict, or as a decision about what is best for you and your future?" Stef asked.
"I guess I view it as both," I told him. I could see the conflict side of it, because we were both so pissed off, but I was really doing this to get my life to a solid and stable place. "Why?"
"If you want it to be a conflict, do not tell him. He will see it as a first strike, an attack. If you want him to deal with it, you'll tell him, let him rant and rave, and then when he has calmed down, he will come talk to you about it."
I looked at Claire for validation. "That's a pretty good guess as to how he'll react."
"I need to go call him, then," I said, almost in a panic.
"You said the forms will not go out until Monday," Stef said. "You probably have some time." His words calmed me down, so I sat back and relaxed, focusing on the hockey game in front of me.
"Did John call you yet?" Aunt Claire asked, changing the subject. "He said he was going to try to see what plans you had for the weekend."
"No," I said, and then looked at my phone. "Duh. If I left it on, he might be able to call me."
"That is usually helpful," Stef said, as they laughed with me. I turned it on and saw it light up with missed calls and messages.
"Something is wrong," I told them, even as I looked at it. "I'll be back." I got up and walked out to the lobby where I could hear better and hit the 'play' button on my phone.
The first message was from my attorney. "Will, this is Darrin Burkhardt. Listen, we have a problem. The Sheriff's department miscoded those orders. They set them up to be delivered over the weekend instead of on Monday. I tried to stop them, but they'd already gone out. I'm really sorry about that. If you have any problems, call me." Fuck! I just stared at the message, as if in disbelief. I sat down in a chair at one of the tables, bracing myself to listen to the next messages. I looked at my phone for the longest time, totally unwilling to hit play and hear my father rant at me. Now I really was being a coward.
"You OK?" Grand asked. He must have come out to go to the bathroom, and he'd seen me sitting here. I shook my head. "What's wrong?"
"They made a mistake and served those papers tonight."
"Has your father called you?"
"He left me a message. I'm kind of afraid to listen to it."
He patted me on the back and sat next to me. "Play it." I hit the button.
"Will, what the hell is this? I got served papers that say you're asking for emancipation? Are you kidding me? You ought to be grounded for the next ten years for this bullshit! I told you that I don't need to clean up any of your messes, and this is just the kind of shit that I was talking about. You get your ass back here now, you got that!" He'd yelled, a loud roar, throughout the whole message.
"He appears to be a bit agitated," Grand said, making me actually chuckle a bit. How typical of him to ease the tension.
"Just a bit. I feel so bad. I was going to call him, after Stef and Aunt Claire explained it to me. I completely fucked this up."
"It just means that explaining it will be harder. It is probably better that you are here. Maybe we can help him reason things through."
"Really? You think so?" I asked.
"No," he joked. "I was just trying to make you feel better."
"Here's the next one," I said fatalistically, and hit play.
"Will, I can't believe you'd do this to us," I heard Robbie's voice say. He was doing this thing he did when he was really upset, where he alternated between yelling and whining. "Your father is absolutely beside himself. I haven't seen him this upset for a long time. I can't believe you'd just drop this on us like that. You know, when we told you it was OK to live where you wanted, that pledge came with the expectation that you'd show us some common courtesy."
"So now they're going to go back on their promise to let me live somewhere else?"
"That's Robbie. It's probably just posturing."
His humor didn't work this time. "See why I want to remove them from control over my life?"
"It is possible that you have a point," he said with a smile. "Why don't you call your father. I was on my way to the bathroom. At my age, I spend a lot of time doing that. I'll stop by here on my way back."
I nodded, and watched him walk off. I hoped I'd be in as good a condition as he was when I got to be that old, even if he did have to pee every ten minutes. I called my father, and was kind of surprised when the call went to voicemail. "Dad, this is Will. I had planned to talk to you about this before you got the papers. I'm sorry about that. They were sent out early by mistake." It was lame, but it was all I could really do at this point.
I sat there for a minute, then tried Robbie's phone. I got voicemail, and left him a similar message. Grand came back and we headed back up into the stands together.
"What is wrong?" Stef asked. He'd seen our concerned expressions even as we'd climbed back to our seats. "Did your conversation not go well?"
"They sent out the papers early, by mistake." I played the messages for them.
"Well, the die is cast. We will just have to work with things as they are," Aunt Claire said fatalistically.
"And we'll probably have to do it tonight," I said.
"Why?" Stef asked.
"When I called Dad and Pop, neither one of them answered their phones. I'm assuming they're in the air."
Stef held my hand in a caring way. "It will be alright. Trust me."
"I trust you, I just don't trust them." Then I sucked it up and smiled. "I hope they get here and we get this all resolved before Tony shows up." He giggled, and that eased the tension a bit, but not entirely.
We watched the game, which was pretty boring. Both teams looked flat. "This is kind of weird, watching hockey after getting so used to watching figure skating in Norway," I said.
"It certainly isn't as elegant," Aunt Claire noted.
"Yet there is a raw masculinity about it, the way they crash into each other, that makes hockey appealing," Stef said.
"So you find hockey to be homoerotic?" I teased.
"Stef finds everything to be homoerotic," Grand said, cracking us up. I was having a pleasant enough time at the game, but it was tough, with this cloud of doom hanging over my head. I knew that Dad and Pop would probably appear at any moment.
The rink was crowded tonight, because they were playing San Jose State, and there were fans from both schools here since they were so close to each other. I was keeping my eye on the door, so it was no surprise that I spotted Dad and Robbie first. They both looked really pissed off. I waved at them gamely anyway, so they could see where we were sitting. I saw my dad catch my gesture, and then his eyes zeroed in on mine. They had that cold, angry look that he got when he was so enraged he was incapable of listening. "I won't be able to get through to him," I said to Stef sadly. "He won't listen."
"He will calm down in good time."
"I'll give him about five years on this one," I said. Aunt Claire nodded, but patted my leg supportively.
I felt the stands creak as Dad and Pop sat in the seats behind us. "You're going to follow us out of here, and we're going to go home and fix this nightmare you've created," Dad said into my ear. He was talking at a normal tone, but since it was supposed to be a whisper, it was like he was yelling.
I turned to face him and Robbie, and the attitude he was giving me did two things. First of all, it validated my course of action, convincing me I was right. Secondly, it pissed me off, and that pulled me out of my pussified stage, where I was all worried about what they would do to me. "I'm going to watch the rest of this game, and then we're going to go get dinner. If you can maintain a civil tone, I'd be happy to talk to you about it then." I smiled inwardly at how I sounded just like Grand when I said that.
"Do we have to drag you out of here?" Robbie almost yelled.
"I'd like to see you try," I taunted. "That should be good for a restraining order."
"I think that is enough from all of you," Aunt Claire said, intervening. "We are at a hockey game, and you are not only disturbing me, you are disturbing the other people watching the game."
"I agree completely," Stef said, turning to glare at them.
"I don't need you people telling me how to raise my son," Dad snapped at them.
"I think you do," Stef said coldly, and that backed my father up. "If you cannot conduct yourself in a civil manner, I will see that you are removed from this rink. Do I make myself clear?" I watched Dad's anger evaporate much as mine had when I'd realized my mistake in not calling him first.
"I'm sorry I didn't talk to you about this first," I told Dad, hoping to ease some of his anger, but if anything, it seemed to backfire. I turned around and ignored him, and just watched the game. It was the most miserable hockey game any of us had probably seen, with Dad and Pop fuming behind me, and everyone else trying to ignore them.
As if to make things just that much worse, the game ended in a 0-0 tie, and went into overtime. We sat through that, and it was still tied at 0-0. Now we had to sit through a shoot out. Matt was up first, and he made his goal, but so did the other guy from San Jose. Wade came up and he made his shot too. His San Jose counterpart also made his goal. It was like the goalies, both of whom had played so well before this, were suddenly porous, letting everything through. It ended up taking seven shots before San Jose finally won. That just added to our terrible moods.
"It's over. Let's go," Dad snapped.
"Go where?" I asked.
"Home. We're going home, and we're leaving now."
"I'm not going anywhere with you," I snapped.
"The hell you're not!" he shouted, creating a scene.
"Do I have to call 911?" I asked rudely.
"This is unacceptable," Grand said, intervening. "Your behavior is unacceptable. I will explain what we will do. We are going to go down and console Matt, Wade, and Gathan on their hard-fought loss, and then we will return to Escorial and discuss this calmly."
"You are dictating to me?" Dad asked, really pissed off.
"I am. Based on the way you have been conducting yourself over the past week and a half, I feel remiss in not doing so before this. You will do as I have said, or you will leave. Defy me at your own risk." There was such venom in Grand's voice, and such animosity in his eyes, it really freaked us out. I'd never seen him lose it like that. Even Stef looked a little frightened.
"Fine," Dad said, glaring at me.
"Let's go," I said. We all walked down to wait, with me staying out of reach of my father. I assumed that if he could grab me, he might just spirit me out of there. Then I relaxed. My family may not back me up on my decision, but they wouldn't let Dad and Robbie mess with me either.
We waited, none of us saying anything, but staying in separate clusters. I was all by myself, anxiously waiting for the guys to get done. Wade came out first, and came right up to me. I gave him a massive hug, all but clinging to him. "I'm going to need your help. Can you come back to Escorial for dinner tonight?"
"What's up?"
"Dad and Robbie want to kill me and eat my body parts," I said, making him chuckle.
"We'll be there."
"Can I ride back with you?" I asked.
"Sure," he said, then moved on to talk to everyone else. Matt was next, and he gave me a relatively perfunctory hug. He tended to side with JJ in our conflicts, so this was his way of telling me that he wasn't happy about what had happened in Norway. That, and he was instinctively in my father's corner.
Gathan was right behind him, but he was much more demonstrative. "What's wrong?" he asked.
"Come back to Escorial. There are going to be fireworks," I said.
"Dude, I don't know about that," he said, wanting to dodge a tense situation.
"There's food too."
"I'll think about it," he said dubiously, then went off to say hi to everyone else.
"I want you to ride back with Pop and me," Dad said to me firmly.
"Matt and Wade said I could ride with them. I'll see you there," I said, just as definitively. He made to argue, but I stopped him. "I am not going to be in a position where I am alone with you two." His eyes bulged, but Wade interceded for me.
"I offered to let him come with us. I hope that's alright."
"Fine. We'll see you back at the house," Dad said. He and Robbie stormed out.
"Dude, what the fuck?" Matt asked me.
"I'll tell you on the way home," I said. We got out to Matt's GMC and I sat in the back, but in between the seats, so could lean in by the console and talk to them. "I made a couple of decisions about my life after my nightmare in Norway."
"What decisions?" Matt asked. I could see him roll his eyes in the rear-view mirror.
"I decided that I had to be free from the control of my parents, and I decided to move up here. I'll be up here starting in January."
"Doesn't look like that idea is getting a very good reception," Matt observed. He was almost being snarky, until a look from Wade shut him up. His attitude was pretty transparent, and he clearly didn't want me around. I ignored him.
"He's pissed off, and he has a right to be," I said. "I've been seeing an attorney, and I filed for emancipation." I explained to them what that was.
"No wonder he's angry," Wade said. "He'll probably fight you on that one."
"I don't think he will, not in the end. It's too ugly for him. What he's pissed about is that they screwed up and served them the papers tonight, before I could talk to him first, instead of Monday like they were supposed to."
"That's pretty raw," Matt said. I ignored his judgmental tone, but felt my patience with him fading fast.
"It is. And I called and tried to apologize for that, but they're too pissed off at me to listen."
"Should be an interesting dinner," Matt said.
"I'm excited that you'll be living with us," Wade said, and that got him a big smile. It occurred to me that he was the first person who seemed genuinely glad about that.
"Thanks. I think it will be good for me."
"No ocean," Matt said, and he finally annoyed me.
"Look, if you don't want me around, just go ahead and say so."
"I didn't mean that," he said nervously.
"It doesn't matter anyway. Grand has made it clear that I'm welcome, so if you don't like it, you can just go fuck yourself." I'd never stood up to Matt before, but I wasn't putting up with shit from anyone. Not now, not anymore.
"Dude, chill the fuck out," he snapped. "I was just thinking this through," he lied.
"Whatever," I said, and sat back, pouting like a kid. He could bitch all he wanted, but there was no way they were going to throw me out of Escorial just to placate Matt. We were quiet for the rest of the drive home, with all of us pissed off. I rationalized that I'd probably at least neutered Matt enough to keep him quiet at dinner. We pulled up to the house and I thanked them for the ride, remembering my manners.
I got there just as Aunt Claire and Uncle Jack came in. Stef and Grand were right behind them. We took our seats at the table. Grandmaman and Frank came in, and were surprised by the tension in the room. I got up and went over to greet her. "Welcome Will," she said. "How wonderful to see you."
I gave her the customary hug, with kisses on both cheeks. "I've brought some drama with me. Brace yourself," I whispered in her ear. She smiled at me.
I sat in between Aunt Claire and Stef, just like I had at the rink, and that made me feel comfortable, and safe. My father sat directly across from me, with Robbie to his left. Uncle Jack was on his other side. "Now that we're not at the rink where we're bothering other people, I'd like to know just what the hell you're doing?" he demanded of me loudly.
"I would like to remind you that yelling is not permitted in this house," Grand said sternly.
"That is correct," Grandmaman said, backing Grand up.
"When we were in Norway, we made a deal," I said. "I agreed to help hush up Jeanine's attack on me, and you agreed that she would give up her parental rights."
"I made no such deal," he said. I felt Stef getting ready to jump in, because he'd been there when we'd worked this out, and he knew that was the deal. I put my hand on his leg to keep him out of the argument for the moment.
"If you hadn't, I wouldn't have agreed to hush it up, and Jeanine would probably still be in Norway," I said logically.
"You didn't have the final say on that."
"Jeanine attacked me in front of my whole family at the rink, and no one did anything. Then she got me fired from my job at the ISU. After that, she arranged to have naked pictures of me sent to the USFSA, pictures she got from one of our employees. Do I have any of that wrong?"
"That's not the point."
"Do I have any of that wrong?" I demanded, barely keeping my voice in check.
"No, you do not," Claire said, answering for him, since he said nothing.
"When you did nothing, and I was interrogated by the ISU people, I told them what happened, and they called in the Norwegian authorities."
"You blew that whole thing out of proportion," Robbie said dismissively.
"That you think so explains why you got that summons today," I said to him snidely. I forced myself to calm down, then I turned back to my father. "You asked me to agree that Jeanine would be 20 feet away from me at all times, and if she was in the same building, I would have a guard with me. That sounds like the Norwegian authorities took things pretty damn seriously."
"What does that have to do with your emancipation?" Dad demanded, frustrated that I was rolling out the facts.
"When I agreed, you and Stef were in the room, and I said I would go along with this, as long as we started from the premise that Jeanine was no longer my mother. I was clear that I wanted her to have no role, no control of my life."
"That's not how I understood it," he said dismissively.
"Really? How else would you interpret that? What else was I talking about?"
"It doesn't matter, anyway."
"Yes it does matter," I said definitively. "I took you at your word, and you lied to me. When we got back, you refused to do anything. I told you that if you wouldn't handle things, then I would. So that's what I'm doing."
"You're not asking to have her parental rights removed, you're asking for emancipation. That removes mine as well."
"That's right. Because in addition to subjecting me to Jeanine in Norway, and your decision that would continue to subject me to Jeanine going forward, you let the man who took naked pictures of JJ and me go free, merely accepting his resignation and giving him a severance package."
"You gave Michael severance pay?" Stef asked, amazed. Everyone looked shocked about that except Grand and Wade, but then again, they rarely looked shocked.
"I paid him for his vacation time," Dad said.
"More lies," I said.
"Quit calling me a liar!" he shouted. A look from Grand contained him.
"If the shoe fits," I said in a snarky way, but moved on quickly, since I hadn't meant to be that obnoxious. "I called you on that, and even though you said you didn't give him severance, that you just paid him for vacation days, you admitted that you paid him for more vacation days than he earned. That's another way to figure in severance pay."
"You don't understand how these things operate," Dad said to me dismissively, as if this were some high-finance maneuver.
"I do," Stef said. "He is right. I cannot believe you did that."
"What was I supposed to do?" Dad demanded. "The pictures were taken in Norway. That brings two countries and a state into the equation. I was supposed to try and press charges against Michael across all those boundaries? And what happens then? Jeanine gets implicated in the whole thing. You think that's good for her, to come out of a hospital to face charges?"
"What about JJ, Dad?"
"What do you mean?"
"Did you look at the pictures?"
"I destroyed them," he said.
"You destroyed evidence?" I asked. His eyes bulged. "If you'd bothered to look at them, you'd have seen that Michael took pictures of JJ masturbating, while he was in Malibu."
"You've seen them?" he asked, almost with a gasp.
"I have."
"Do you have copies of them?" he asked, only this time he was nervous.
"We'll find out a week from Monday," I said in my smart-ass tone. The threat was that if he lied, I may have evidence to back up my assertions.
"You're focusing on the minutiae of the situation. We don't need a big scandal from this. The best thing to do was to get rid of Michael, to send him packing. JJ didn't need the negative publicity, and neither did Pop or I, or our family. And your mother didn't need to be embroiled in a big legal mess."
"So your decision was to send Michael away with basically a hug and a kiss, and to tell me that I can expect more of the same treatment from Jeanine when she gets out of the hospital, only in your mind, she'll suddenly be nice to me."
"It is unfair to remove her rights while she's in the hospital," he said pompously.
"My therapist disagrees with you. He says that he thinks that until the power equation changes, so that I'm not her pawn, she and I won't be able to have any kind of relationship."
"So you want to kick her when she's down? You want to remove her parental rights?" He was trying to sound all self-righteous now.
"Yes," I said simply.
"I'll think about it."
"There's nothing to think about. We're going to have this same conversation a week from Monday, only it's going to be in front of a judge."
"We're not going to a hearing," he said.
"Oh yes we are. We're going to a hearing, and we're going to air all of this dirty laundry in court, including the events with that idiot you hired to beat me up."
"You can't be emancipated unless you don't live at home, and you have to have means of support," Robbie said, changing the direction of the argument. They must have talked to their lawyers about this already.
"I'm going to live up here. That's away from home," I stated.
"I'm not so sure that you're welcome here," Dad said foolishly.
"Everyone except Matt has made it clear that I'm welcome to be here," I said.
"I didn't say that!" Matt objected. I ignored him, and so did everyone else.
"It is not your place to say who can and cannot stay in my house," Grand said, intervening. "I have made it clear that any and all of my grandchildren are welcome here."
"It is my place if I forbid him to," Dad snapped. That statement showed me, and most of the people at the table, how upset he was about this; so upset that his ability to think logically was seriously impaired.
"That, as much as anything, shows why Will is seeking emancipation from your control," Claire said evenly. Dad stared at her, and seemed shocked that she entered the discussion on my side of things.
"What about financial support?" Robbie asked, getting back to his point.
"He does not have to worry about that," Stef said.
"You support him on this?" Dad demanded of everyone in general.
"Actually, I do," Claire said.
"As do I," Grand echoed.
"I think it is the best option for him," Stef said.
"I concur," Grandmaman said, jumping in. Dad was stunned that the key players in our family had jumped in to back me up, and I was kind of stunned too.
"He's a loose cannon," Dad said, shaking his head. "He'll be out of control."
I stared at him, making him look at me. "You have made horrible decisions for me in the past few weeks, and I don't trust you. I'm not going to subject myself to that again, not from you, and not from Jeanine. That's where I'm at. I can't possibly screw my life up more than you have." He gave me an evil look.
"I don't think you're being fair," Robbie said, almost a whine. I saw both Stef and my father cringe; they hated it when he whined.
"All of our major problems have come from you trying to control me," I said to my dad. "I would like to have a good relationship with you, but I don't think that's going to be possible until I don't have to worry about following your whacked-out edicts. Once that threat is removed, I think we'll have a much better shot at getting along."
"You're divorcing me. You're ending our relationship. I don't get how you see us going forward."
"No I'm not. I'm not doing that at all. I didn't say I don't love you. I do. I said I didn't trust you. That's going to take time to rebuild." He shook his head. "When you have someone working for you who is a crappy manager, do you fire him?"
"What does that have to do with anything?"
"When you have someone who's a crappy manager, do you fire him?" I asked again.
"No. Not at first. Usually we would try to find that person another position in the company."
"So you don't just fire them?" I emphasized, to make my point.
"No."
"It's the same thing. I don't think you're a very good manager. That doesn't mean I don't want you involved in my life."
He sighed. "I'll think about this, and we'll talk about it on Monday when you get home."
"No," I insisted. "The two of you will corner me and try to browbeat me. It's not going to work, and it will just make things worse."
"So you're not coming home?"
"Unless we resolve this issue, I'll find somewhere else to stay until school ends." I wasn't giving an inch on this. I knew him too well.
"I'll think about it tonight," he said.
"I leave here on Monday evening."
"What about school?" he asked, and seemed happy, as if he'd caught me making a bad decision already.
"I met with the headmaster at Harvard-Westlake today and told him I was moving to Palo Alto in January. I told him that I planned to stay up here on Monday and go talk to the admissions people at Menlo School. He's agreed to give me a good reference, and an excused absence. Grand and Aunt Claire have agreed to go with me."
He stared at me, shocked at how organized I was, and how well I'd thought this through. "I see." He sat there for a bit, thinking about things. "Excuse me," he said, and got up and left.
"I hope you're happy," Robbie said to me rudely.
"I'm trying to be. That's what this is all about," I replied. He got up in a huff and followed Dad down to their room.
I sat there, trying to be calm, but I was physically shaking. I'd spent way too much time and effort on this not to see it through. No way would I let him, or anyone else, decide my destiny. No way would I let someone else intervene and decide what was right and wrong for me. Stef put his hand on my shoulder to steady me, but all that did was bring tears to my eyes. I pretended they weren't there, even as they streamed down my face.
"The worst is over now," Grandmaman said sagely. "Now things will get better." I nodded, then excused myself and went outside. I stared out at the glittering lights around the bay. I would miss the ocean, but being in a stable place was much more important.
Copyright © 2013 Mark Arbour; All Rights Reserved.
Story Discussion Topic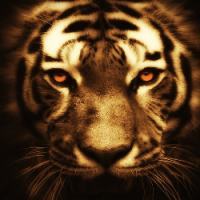 Open Club · 132 members · Last active
A fan club for Mark Arbour to chat about his stories
---
Chapter Comments