Paternity - 5. Chapter 5
September 21, 2000
Escorial, CA
Wade
"You're ready for the start of the quarter?" JP asked me as we ate breakfast.
"Are you?" I asked him with a smile. We were both much too organized not to be prepared.
"Touché," he said, smiling back at me. "It will certainly be a lot quieter around here." Yesterday had been pandemonium, what with everyone moving into the dorms. That had included Gathan, who had ended up sharing a room with Chitworth. He was a defenseman, and not a very good one. It frustrated me that Matt would jump all over Gathan, but leave Chitworth alone, when Chitworth was the one who played like shit.
"It will probably be a relief to you guys."
"I enjoy it, having all of those guys around. It livens things up around here. It reminds me of how it was when Brad, Ace, and Claire were younger."
"Surely it's not that lively," I teased, getting a chuckle from him.
"I understand you're going down to Malibu this weekend."
"I want to see Riley, and talk to Tiffany about moving up here."
"I thought she was planning to do that this weekend."
I sighed, a gesture I allowed only a few special people to see. "She's trying to help Jeanine get through this post-partum psychosis. They've got her on anti-depressants, and she claims its helping."
"You don't believe her?"
"I've talked to Will a few times. He didn't see the remarkable change that Tiffany's trying to sell." I watched him digest that, trying to decide who the more reliable source of information was: Tiffany or Will. "I'm worried that Tiffany and Riley aren't safe with her. I'm worried about Maddy, but I have less influence over her. The sooner I get them back here, the better we'll all be."
"I suspect that Jeanine doesn't share that perspective."
"And that's part of it. I realize that she's dealing with a lot of crap right now, but it's also possible that she will drag this out to keep Tiffany there. Tiffany doesn't want to leave her with Maddy in her current state. So if Jeanine stays in her current state, Tiffany won't leave, and Jeanine gets what she wants."
"Where are Brad and Robbie in all of this?"
"They're acting like they're afraid of Jeanine. They're being very cautious and deliberate with her. They're enabling her; at least that's how I see it."
"Mental illnesses are tough things to grapple with," he said philosophically. The only reason for that statement was to let me know he didn't have an answer to the dilemma.
"My parents came to visit and left me with an interesting dossier of papers." I told him about Tiffany's parents, and her past.
"Not the ideal person for you to throw into the mix right before an election," he said with an evil grin.
"So far nothing has hit the papers, and I'm hoping that continues."
"Your frequent trips to LA may arouse some suspicions," he suggested, something I hadn't thought about before.
"I've done what I can for my father's re-election. I campaigned all summer for him. If this derails it, well, there's not much I can do about it at this point." I was talking fatalistically, when in fact the political ramifications weighed heavily on me. "I'm worried that Jeanine, in her current state, may make an issue out of it."
"In her current state, she's not likely to be able to rationalize the issues," he said logically. "But if she did, she'd be tangling with your family, not with you."
"That would put Brad in a really tough position. He has a tight relationship with my mother, but Jeanine is the mother of his sons."
"Bradley is good at working his way out of tough situations. I would let him worry about that."
"The other papers she handed me related to Riley's interest in various family trusts. There's language in there that would make it relatively easy for him to be removed from Tiffany's custody." I'd found the bomb my mother had put in the agreements.
"I can visualize it quite clearly," he said with a knowing smile. "She settled a considerable amount of money on Riley, and a very attractive stipend on Tiffany, but the stipend has a lot of strings attached."
"Yes it does," I agreed. "She thinks I'm going to let Tiffany sign them as they are."
"In her mind, she is just defending her family, and protecting her grandson."
"That might have been a credible argument if she'd given me the control over when those clauses might be executed, but she didn't. She's the one in control."
"And that surprises you?"
"Not in the least. That's why I went over them with a fine tooth comb. I was expecting that from her. I guess I just find it insulting that she thinks I'd miss that, or that I wouldn't read it carefully."
"I'm willing to wager that she expected you to read it and find it. I wouldn't be surprised if she's waiting to see how you react, and what you do."
"You think she's testing me?" I pondered that. "Why would she do that?"
"Possibly to see if you're an ally or adversary, or possibly to see how smart you really are. Even evil dictators have to do some form of succession planning." That cracked us both up. "So how did you handle it?"
"I marked up the documents and sent them back to her. I haven't heard from her yet, but she only got them yesterday." I finished my last bite of breakfast, wiped my face, and stood up to leave. "I think Tiffany is only now realizing what she's gotten herself into."
"Maybe that's another reason she's not rushing to move up here," he observed, stopping me dead in my tracks. I'd been very open and honest with her, but maybe she didn't realize that. Was she stalling just to avoid dealing with me and my family?
"Interesting idea. I have to run. I'll see you later." I headed back down to our bedroom where Matt was still snoozing. I'd gotten home yesterday, and I'd still been pretty annoyed at him for messing around with Carl. I'd half-expected to find Carl in our bed, with cum all over the sheets, and even went so far as to plan out my speech, full of outrage, but it was all for nothing. There had been no sign of Carl, or anyone when I'd gotten home. Our room had been neat and tidy, just as I like it, and Matt had been waiting to give me one hell of a welcome.
He was lying on his stomach, so I pulled the sheets down to expose his beautiful ass. He had the most amazing body. It was perfectly proportioned and sculpted, with a dusting of blond hair that thickened up in all the right places. I knelt between his legs and ran my fingers gently up and down his crack, getting a moan for my efforts. He wasn't quite awake, so I dropped my pants, and lubed my cock, and then gently pushed inside of him.
"What a way to wake up," he said, smiling back at me. I moved in and out of him slowly, taking my time, savoring every minute of our morning fuck. I'd been with other guys, it was part of our more open relationship, but no one was as good a lover as Matt was. It was as if his body went on autopilot, responding erotically to every stimulation, his muscles moving in their smooth, sinewy way to my every touch.
Our bodies moved in sync, the way that lovers who know each other well do. He ground his dick into the bed, accelerating his movements, while my own cock assaulted his prostate. I could feel him building up to his orgasm, and I urged my own on, adjusting my pace to bring us both to a stunning climax at almost the same time. I rode wave after wave of my orgasm, then when I was done, I just collapsed onto his back. I left my dick inside of him, let it get soft on its own, until it ultimately popped out of his ass. In one swift movement, he knocked me off of him, rolled over, and pulled me back to him.
"You're an amazing piece of ass," he said to me lovingly.
"You messed me up," I said, looking at the cum that was smeared on my shirt. "It was worth it."
"Coming from you, that's saying something," he joked. "So what's on your agenda for the day?"
"Well, in eight minutes I'm going to take a shower with you," I said, cracking him up. My compulsive organization was a joke between us, something he'd learned to live with. "Then I'm spending the day with you."
"Really? What are we doing?"
"Whatever," I said, and gave him a kiss.
"You're kidding me. You blocked a whole day of time out just to hang with me? No plans, no schedule, no deadlines?"
"It's how I show you that I love you," I said in a playful tone, even though it was true.
"I wasn't sure what you were doing, so my big plan was to go to the dorms and see how all the guys were settled in," he said. He looked slightly guilty when he said that, and I knew why. He was going to go over and see Carl. "But fuck that. Let's do something, just the two of us."
That got him a big smile. "How about the City?"
"I've got a better idea. Wear comfortable shoes." I looked at him curiously, but he wasn't revealing anything else. We got up and showered, then threw on some clothes and wandered out to the garage. "Your car or mine?"
"You know where we're going, I don't," I said. "You just want to drive my car." I'd never liked my BMW. It had been a piece of shit, with pieces of the interior falling apart, and it reminded me of the bad times with my father, so I'd traded it in on another German car: an Audi S4. It was fast as lightning, and a blast to drive.
"Well yeah," he said, and shot me that grin that usually melted me. I tossed him the keys and hopped into the passenger seat. "Dude, I still can't believe you didn't get the yellow or blue one." He was referring to the two special colors you could only get on an S4. I'd opted for silver instead.
"I'm not as flashy as you," I said. "I'm more refined."
"Mr. Refined, that's you," he said, as he fired up the car and bolted down the drive. We took I-280 North, but skirted the City, going across the Golden Gate Bridge instead. We spent most of the trip talking about Riley and how cool he was, and about all the drama in Malibu with Tiffany and Jeanine. His attitude kind of bothered me: it was as if he was a detached onlooker. I viewed him as my partner in this, while he obviously viewed it as my problem to handle. He continued north of the City to a park of sorts named 'Muir Woods'. We parked the car and he grabbed his backpack. "Let's go."
"Where?"
"For a walk. It's beautiful here. Look at all these trees. Shit, most of them are older than JP."
I laughed. "I'm going to tell him you said that." We walked down a path, surrounded by massive redwoods. It was spectacular. "So what do you think we should do when Tiffany and Riley move up here?"
"We can get a house if you want," he said, but it was obvious that didn't have much appeal to him. "Or we can stay at Escorial."
"We'd be taking up some serious space at Escorial," I said. "We'd need three rooms."
Something about that bothered him, but I didn't know what. "Dude, that is one thing they have plenty of: rooms."
"I don't know," I said. "Sometimes I feel like we're imposing, like we're taking advantage of them."
He shook his head. "You should tell Stef that. I made that suggestion last year and he ripped my head off. Dude, he was really pissed off."
I wondered why he hadn't told me about that before. "Well, I'm fine with it as long as Tiffany is."
He decided to change the subject. "Dude, I think our team is going to rock this year," he said, being really animated.
"We have some holes," I said.
"That kind of negative attitude is going to make us lose," he snapped at me. God, he was annoying. He was one of those captains who thought winning was all about attitude.
I countered his bitchiness with some logic laced with healthy praise. "Dude, you play hockey with an intuitive skill that few people have. Most of us don't work that way. I have to think myself through the game, planning and plotting out what to do, while you're doing all of that shit naturally." The only other guy who really seemed to have his kind of skill, his fluid adaptability, was Gathan. I opted not to point that out.
"Alright," he relented. "Where do we have holes?"
"We're weak in goal and shallow on defense. We're gonna give up a lot of points this season."
"Where are we weak in D?" He was being defensive because both Carl and Gathan were on defense. Gathan was good, and Carl was the worst player on the team.
"We have two solid defenders: Cole and Gathan. The rest of them might as well shoot the puck into our zone for the other team," I said.
"That's bullshit Wade. The other guys just need time to build up their skills. Most of them are freshmen and sophomores." I thought it was interesting that he didn't argue that Gathan wasn't good.
"Ask Cole if you don't believe me," I said dismissively. Cole was the alternate captain, and got to wear an 'A' on his jersey to signify that. As one of our best defensemen, he was largely responsible for our D. He was under no illusions about our weaknesses.
"With you two bitching all the time, we sure as fuck won't win."
"And if you bury your head in the fucking sand, we sure as fuck won't win either," I said, and not nicely. We walked along for a while, letting the beautiful redwood forest suck the irritation out of us. The place was amazing. "How did you hear about this place?"
"I don't remember," he said. His tone made me suspicious, and it didn't take me long to figure out why.
"This looks like the kind of place where Carl Haupt would hang out." Carl kind of looked like a lumberjack: he was big and burly. He had a very masculine form, a real man's man kind of guy, with muscles hidden underneath a hairy layer of skin. It was easy to visualize him in contrived gay porno movie roles playing, in addition to the lumberjack, the auto mechanic, the tow truck driver, the cop, or the construction worker.
"Maybe it was him," Matt said, but he was uncomfortable. It had been Carl, I was sure of it. Suddenly this place was a lot less attractive.
"When were you here before?" I asked him.
"What's with the fucking inquisition?" he demanded. I stopped and stared at him, refusing to respond but requiring that he answer my question. "While you were in LA."
"Did you and Carl come up here alone, or did you bring all the guys?" I thought I did a nice job of hiding my sarcasm.
"Just us," he said. "He said he knew about this cool place and wanted to show it to me." So Carl had brought him up here and they'd fucked around.
"We need to get back," I said, and turned to start the hike back to the car. I had no desire to be here anymore; the beauty of the place was lost on me.
"Why don't you like him? What do you have against Carl?"
He was probably expecting me to deny it. Instead, I hit him with the truth. "You're infatuated with him."
"Kind of like you are with Gathan," he snapped.
"We're not talking about Gathan, we're talking about Carl. But for the record, I'm not infatuated with Gathan."
"Oh come on, Wade. You've been eying him since he first came to California and started hitting on you." I decided that I wasn't going to get anywhere with him unless we finished talking about Gathan first.
"I like him. He's a friend, and I find him attractive. I see a lot of good qualities in him. He reminds me of someone that I love very much."
"Who?"
"You."
"Me? Gathan reminds you of me? Because we're cousins, and because we kind of look similar? What the fuck?"
I stopped and glared at him. "I'm talking to you, having a conversation with you, telling you how I feel. Don't go off on me, and don't yell at me."
He stared at the ground for a minute, and then looked back into my eyes. "Fine. I'm sorry."
"He's strong and confident, like you are, but he's got a basic insecurity that you don't have. It makes him vulnerable. He's a caring guy, and will do anything for his friends, just like you will. And he's got a hot temper, kind of like you do, only his is worse, way worse."
"You make him sound like a charity case."
"In a way, he is. He's hurting pretty bad. I'm thinking back to when you and I first met, and you were going out with Cody, and he fucked you over with Brian. Remember how you felt then?"
"Whatever."
"I'm serious. Remember how you felt?"
"That was nothing compared to how I felt when I almost lost you," he told me. "When I caught you checking guys out in the caf, and you blew me off completely." He was trying to change the mood, to get back to a more romantic place, but it didn't quite work for me.
My mind went back to that time of denial, denial that I was attracted to men in general and him in particular. I'd put him through some pretty serious pain. "I really treated you like shit back then. I'm sorry." He stopped me and made me look at him. "You didn't pick a very good boyfriend."
"I picked the best boyfriend in the whole world," he said, pulling me to him and giving me one of his dynamite kisses. We started walking again, silently for a few minutes. "We're solid, like these trees."
"Then why does Gathan bother you?"
"Why does Carl bother you?" he demanded.
He was frustrating my orderly mind. "We were talking about Gathan."
"He pisses me off because he's a cocky little shit. He thinks he's so fucking smart, and he thinks he's fucking good at everything."
"Dude, he is a cocky little shit, and he is fucking smart, and he is good at a lot of things. So what. So are you."
"You think I'm that cocky?"
"Yeah," I said, and chuckled. "Are you kidding me?"
"Well if you think I'm that big of an asshole, why are you with me?"
"I didn't say you were an asshole," I corrected. "I said you were cocky. And you are. You have good reason to be."
He rolled his eyes. "I don't think I'm that bad."
"Come on Matt. You read people better than that. The kid is cocky because he's insecure. He's trying to find his footing, his place. That's why he's like that. When you slash him, and cut him down, you just make it worse. I bet you'd react the same way he does."
"That's bullshit. I never would have treated Turner like that," he said, referring to our first captain.
"Well, when we first got to the Ice Palace, Turner welcomed us, and watched out for us, and basically had our back if we had any problems. So no, I don't think any of us would have treated Turner like that."
"So now you're saying I'm a shitty captain."
"I'm saying that you're not acting like Turner, so don't expect the same kind of reaction that Turner got."
"Maybe they should have made you the captain, if you're so fucking smart." He was frustrated, and he was venting, but he was also pissing me off.
"They chose you. It's your job, not mine."
"You're supposed to back me up, not undermine me," he said.
"I don't have an 'A' on my jersey."
"You know what I mean! We're together. That means you're supposed to be in my corner."
"I'm also supposed to tell you when you're fucking up, and with Gathan, you're fucking up," I said.
"What the fuck do you know about coaching?"
"I don't know coaching, I know people. You're creating a problem where you don't have one, and you're dividing the team over it."
"I'm not the only one who thinks he's a cocky little shit, you know. Carl thinks he's a pain in the ass too." That slipped out, and changed the whole dynamic of our conversation.
"Carl's lucky he gets to play. He's nothing special on the ice, and you and I both know it. He's big, a thug, and he goes out to calm things down when the other teams get too rough. That's the only ice time he gets. Last year, he got the least amount of time of any of the rookies. This year will be the same, and that's including the freshmen. He totally sucks. Why should I give a shit what he thinks?"
"So how come what he thinks isn't important, but what Gathan thinks is?"
"I'm not talking about what Gathan thinks about other players, I'm talking about how you treat him. And what the fuck are you doing talking about this shit with Carl anyway? You trying to destroy the team?" We were both pissed, basically standing there snarling at each other. "How come you're not talking to Cole about this?"
"It just came up in conversation," he said lamely.
"When you were blowing him?" That slipped out, and it really pissed me off, because that told me how far I'd let my emotions get control of me in this conversation.
"What makes you think I blew him?" I gave him credit for not lying about it.
"Because you didn't deny it just now." We walked on a bit longer. "And because you accidentally phoned my number when you were doing it, so I got to hear the whole thing."
"Was it hot?" he asked, trying to be playful. He caught my steely look, and relented. "I'm sorry about that."
"It sounded like fun," I said, being bitchy.
"So that's why you don't like him. Because I slept with him."
"I didn't know you fucked him."
"I didn't fuck him, I just blew him."
"You didn't fuck him, yet."
He was going to deny it, but he didn't. We both knew that it was almost inevitable. "I've been with other guys. I thought you were OK with that."
"I knew when I started going out with you that you needed some freedom to be with other people. It's just how you were. We were both 18, both freshmen, and neither one of us had really played around for that long with other guys."
"So you're saying that you weren't OK with it, you just put up with it."
"Well, more or less. Since I said it was OK, I'm OK with it. But I'd be fine being with just you."
That frustrated him, because he couldn't say the same thing about me. I pretended that it didn't bother me. "I don't have your kind of self-control."
I stopped and made him look at me. "It's not about self-control, it's about quality. Dude, I could be with 100 other guys, and it would be shit compared to what you and I have. How many of the guys that you've been with are better in bed than I am?" I asked that last question with a certain amount of apprehension, but I don't think he picked up on it.
He smiled. "None of them are better than you. You rock my world."
"So why would I want something less than perfect? That's like trading in one of my tailored dress shirts for a Wal-Mart special."
"Is that what you want? You want me to not be with other people?"
"What do you want?"
"I asked you first."
"Look, I don't think that unless you want to be with just me, that you'll be happy. It has to be something you want, not something I want. You want to sample a variety of people. Yeah, it bugs me, but I can deal with it." He held my hand and stopped me, because he wanted more than just that bald statement. "It makes me feel like you're not willing to make that big of a commitment to me, like maybe you're holding out for a guy or a relationship that's better, that's good enough to make you want to commit."
"That's not what it's about, Wade. I'm not looking for someone better. There is no one better. I'm just having fun. Sex is fun. Getting off with people is fun. I figure that while I'm in college, and I have this opportunity, I might as well enjoy it."
"And what if you meet some guy who gets you off better than I do? What if you meet that guy who sends you to a whole other planet? What then?"
"Not happening. No one could do that. No one could make me feel like you make me feel." I didn't say anything, because I wasn't convinced. "Besides, what we have is so much bigger than sex."
"You're saying this? You, Matt Carrswold? The Stanford slut," I teased.
"Dude, when we first started going out, and you were dealing with all that shit your father put you through, you gotta realize that, uh, well, sex pretty much sucked."
"You're saying I was a bum lay," I said, but smiling, because I knew he was right.
"Yeah, you were, and you know it." I nodded. "I was with you then. I loved you then. I picked you over other guys who were better lovers. It's not all about sex, Wade."
"No, it's not," I relented.
"So what is this really about? Why are you bringing this up now?"
"What do you mean?"
"Dude, we've been rolling down the road, and we've fucked around with other people, sometimes together, and it hasn't been an issue. Now all of a sudden it's bothering you. Just tell me why."
We found a fallen tree, and it looked like one of its smaller branches would be a perfect bench, so I led him over and we sat down. "Do you remember how Robbie was with Carson?"
"That little shit," he spat out.
"Remember how Carson worked Robbie, played with him until he was willing to throw everything away to be with Carson?"
"I remember. That's one reason why it's nice to have a more open relationship."
"That wasn't all about sex. Carson teased him, taunted Robbie, until he really didn't have control. And then he played to his ego, told Robbie what he wanted and needed to hear, until Carson had the control. Then he almost destroyed Robbie's life, and his relationships."
"I don't get it. I don't get your point."
"Carl scares me."
"What?" He almost yelled that at me.
"He's playing you like Carson played Robbie."
"That's bullshit, Wade. He doesn't have that kind of control over me. We're just friends, teammates. He's handsome in a rugged kind of way. He was a challenge."
"No, he doesn't have that kind of control over you. Yet. And he wasn't a challenge, he is a challenge."
"What about Gathan?" he demanded, switching back.
"Don't change the subject. We're talking about Carl. Look at your reaction. You know I'm right, you just don't want to admit it, and you sure as hell don't want to try and stop it."
"I don't want to try and stop it? If he's as toxic and dangerous as you seem to think, why wouldn't I stop it? You think I don't love you?" He was really losing it now.
"I think that you don't see it. He makes me nervous, because I do." He looked down, trying to gather his thoughts. "You trust me, don't you?"
"Of course I trust you."
"I'm sitting here telling you that this guy is a threat to us. I see it, and you don't. The only reason you don't is because he's teasing you, leading you on, and that's temporarily clouded your judgment."
"If only I were as smart as you are," he said snidely.
"You are as smart as I am," I said. "Almost." I added that last word to get him to smile, and it worked.
"I'll tell you what I think is happening. I think that now that you're a dad, you're all ready to settle down and be all domesticated," he said, trying to be a psychologist.
"So this is all about me being a dad, and you're not involved in this at all?" That kind of stunned me, because we'd always talked about this as if we were in it together. "If Riley would have been your kid, then it would be different, I guess."
"That's not what I'm saying," he snapped.
"That's exactly what you're saying. You're saying that you're not ready to grow up and leave the college life behind. Fine. I get that. I can live with that."
"No, you can't. That's what you're busting my balls about."
Now he was just pissing me off. "Look dumbass, if you want to be a fucking frat boy for two more years, have a fucking blast. You've got all the freedom you want. Just remember two things. The first is that it cuts both ways."
He tried to play it off that my comment didn't bother him, but he was way more jealous than I was. "I never bitched about who you slept with." I ignored him, and he evidently decided to leave that topic behind. "What's the second thing?"
"This thing with Carl is toxic. Put your head in the sand. Go ahead. You'll look back in time, and remember that this, this spot right now, this is where we started to unravel as a couple."
"Are you threatening me?" He was almost as pissed as I was.
"I'm seeing this situation much more clearly than you are, because your brain is too clouded by fucking hormones to think clearly. So now, it's in front of you, and you can decide what to do. Asshole." I was almost yelling, almost, and that freaked him out, because he rarely saw this side of me. "Let's get the fuck out of here."
"Don't you like it?"
"No, I don't. It reminds me of Carl, and I don't need this bullshit in my life right now. I'm not asking you to do anything extreme. I'm not asking you to fly down to Malibu with me this weekend to deal with Jeanine, and Tiffany, and everyone else. All I'm asking is that you not throw extra shit on me, extra shit to deal with."
"I feel the same way about Gathan," he said.
"Alright, I'll make you a deal. I won't so much as touch him, if you make the same promise about Carl." I paused to let him answer, but he said nothing. "See Matt, it's already too late. You just have to fuck him. You just have to go there. So who's got the control?"
"It's not always about control. I like the guy. We've been playing around. I've been flirting with him, leading him on, and I'm at the point of closing the deal. And now you're pulling the plug."
"Dude, you have fucked almost all the gay guys on campus, most of the bisexual ones, and some of the straight ones. You act like I'm trying to tie you up in a dungeon or something."
"That might be fun," he said, trying to be playful, but I was so not there. "It's just a fuck. It's a goal I was working toward, it's a fun thing, and now you've fucking ruined it and made it this big fucking issue. It's just a fuck. You're throwing all this psychological shit at me that has nothing to do with it. Just because you're all freaked out because you're a father, I'm supposed to totally change my life and who I am. That's bullshit."
I pulled my keys out of my pocket and started walking back toward the car. I turned around and paused to look at him, then repeated myself. "This spot, this moment in time, this is where it started to fall apart."
He watched me walk away and didn't follow me. "You just going to leave me here?" he finally shouted.
"You've got your cell phone. See if Carl can come pick you up," I shouted over my shoulder. I walked to the parking lot quickly, at a really brisk pace, mostly because I was so pissed off. I was mad at him for being so stubborn and pig-headed, but I was even madder at myself for not keeping my cool, and for handling the situation so badly. And what made me the angriest of all was that it wasn't dissipating, I wasn't calming down.
I got to the car, started it up, and was about drive away when he came running up, totally out of breath, and banged on the passenger window. I unlocked the doors and let him in. "You were going to leave me here?"
"I'm still thinking about it," I said to him coldly. I drove out of the park and started heading back to Escorial. We hit traffic when we got to the City, which seemed appropriate, since this was how shitty my day had been.
We drove on in silence, down I-280, until we finally got to Hillsborough, and traffic opened up. There was a big statue of Father Serra pointing at us. "I don't want to fight with you," he finally said.
"There's nothing to fight about."
"What is that supposed to mean?"
"I told you what I feel is happening and you think I'm full of shit. So we'll just go along on our merry ways while this thing plays out." I felt my eyes tear up, so I opened them wide to let the air dissipate the moisture.
Copyright © 2013 Mark Arbour; All Rights Reserved.
Story Discussion Topic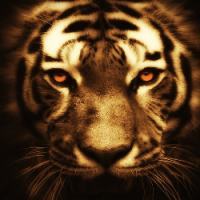 Open Club · 132 members · Last active
A fan club for Mark Arbour to chat about his stories
---
Chapter Comments