Paternity - 79. Chapter 79
December 7, 2000
Malibu, CA
Will
I had some of my best ideas in the shower, and this morning was no different. My mind was focused on this conflict over my mother, and I was as frustrated as everyone else, trying to find a solution. Only this morning, I'd had an inspiration.
I called Robbie first, since he'd be the toughest sell. He didn't answer his cell phone, so I hung up and called again. He still didn't answer, so I hung up and called again. "What?" he demanded.
"You didn't answer, I called you back," I said.
"Maybe I'm in a meeting," he snapped.
"Are you?" I challenged.
"What do you want?" he demanded rudely.
"I have a suggestion," I said.
"Is this where your suggestion is to tell me to stuff something up my ass?" he asked, all pissed off.
"I thought you liked having things stuffed up your ass," I said, joking. That eased the tension a bit.
"What's your suggestion?"
"We're fighting over this guardianship thing, over who makes decisions about Mom. You serving in that role is totally unacceptable to me, while Dad serving in that role is unacceptable to you and JJ." He said nothing. "Let Darius do it."
There was silence for a few seconds. "I don't know," he finally said.
"He's the one who took charge in the meeting. He's taking the lead. Show him you have confidence in him. Maybe he won't think you're a total ass."
"You just know he'll agree with you," he said.
"Have you lost your mind?" I asked, pissed off. "Darius does whatever he thinks is best. Yeah, he agrees with me this time. Any sane person would. But that doesn't mean he will next time. Give him some credit. Remember how he handled that guy in Bakersfield? The one who wanted to go to Annapolis?" That made him pause. Darius' decision to yield his place at Annapolis so an underprivileged but hard-working Hispanic guy could go had won admiration from all of us.
"What did your father say?"
"I haven't asked him about it yet," I said.
"I'll think about it," he said.
"What is there to think about?" I asked. "You don't trust him? You don't have confidence in him?"
"I just want to consider whether I think that's best for your mother."
"Dick around with this long enough, and she won't have a family to come back to," I said rudely, then hung up. I'd made my point.
My next call was to my father, who answered right away. "I heard you went to see Robbie yesterday," he said.
"Did he call and whine to you?" I asked.
"Something like that," Dad said. "He thought I put you up to it."
"Then he'll probably call you this morning too."
"What did you do?" he demanded.
"I called him and suggested that since no one had confidence in him as Mom's guardian, and since they didn't want you to do it because you're a domineering asshole, that he should let Darius take over."
He didn't say anything for a bit, because he was thinking about what I said. "This was your idea?"
"It was. I'm not a complete idiot."
"The verdict is still out on that," he joked. "What did he say?"
"He said he'd think about it."
"Interesting," he mused.
"What?" I asked, wondering at his reaction.
"When an idea or something intrigues him, he usually needs to think about it. So the fact that he didn't answer right away means that he's considering it."
"Oh," I said. "I thought he was just being an asshole."
"Not this time," he said. "I'm coming home tonight for JJ's birthday."
"You having dinner with him?" I asked.
"I'm not sure," he said. It bothered me that he was coming home, and he was going out with JJ and not with me. I decided that I was being pretty bitchy. I mean, it was JJ's birthday.
"Alright. Well, I'll see you around," I said.
"Everyone's coming down for his birthday dinner tomorrow," Dad said. "It would be nice if you were there. Stef and Grand will be disappointed if you're not around."
Now he was pulling out the guilt card. "I'll think about it."
"I'll call you later," he said, then hung up.
School was boring, as usual, until lunchtime, when I got a call from Darius. He wasn't into phone conversations, so it was pretty rare that he called me.
"Dude, what the fuck did you do?" he asked.
"What are you talking about?"
"I got a call from Dad this morning, wanting me to meet him in court this afternoon. They agreed that I should be Mom's guardian." A smile broke our across my face. So they'd gone for it. Maybe we could actually resolve this issue without destroying Dad and Robbie's relationship.
"Cool," I said.
"Dad said it was your idea."
"It was," I told him. "Look, Robbie has totally fucked this up, so he can't do it. Dad's a control freak, so he wouldn't listen to what we all say either. You're the only one who can do it. It makes sense."
"I don't know," he said reluctantly.
"Why not? You took over in the meeting. You got things organized, and set up the rules. If you were in charge, things would have worked out just fine."
"You think I can do this?" he asked, in a rare show of insecurity.
"No, I know you can do this," I affirmed, emphasizing the word 'know'. "Just focus on getting Mom's health back first so that she'll become strong enough to handle our bullshit later. That's more important than what any of us wants or needs for now. You'll do fine as long as you don't turn into JJ's bitch."
He laughed. "Not happening." He paused for a second. "Thanks."
"It's probably a big pain in the ass. We'll see if you thank me later."
"Probably. I gotta run. I have to get to court, and then I have to meet with those doctors."
"What are you going to do about her doctors?" I asked.
"I think Kraft has the right idea about how to deal with people, but Madison, who seems to be a complete asshole, is supposed to be good at getting her mind back to normal. I think that it gets fucked up when Madison starts pretending he's a psychologist, and not just a psychiatrist." I thought that was a pretty astute observation.
"Sounds about right," I agreed. We hung up, and I decided to head to the cafeteria to get lunch. I'd been avoiding that place, but I was sick of granola bars.
I got my food and saw JJ sitting at a table with Alistair and some of the other kids he hung out with. They were nice enough guys, but a little dorky.
"Hey," I said, and sat with them without waiting for an invitation.
"What do you want?" JJ asked me rudely.
"I just thought I'd stop by and say happy birthday," I said. "So happy birthday."
"Thanks," he said cautiously. I started eating, pausing to bullshit with the guys at the table.
"I thought you usually ate in the library," Alistair said.
"I thought you usually ate in there too," I countered.
"I decided to eat out here with Jeremy, since it is his birthday," he said in his officious tone.
"Great minds think alike." JJ didn't really know what to think about me being there, but I figured that it was a nice gesture on my part, and it gave me a chance to decide if I wanted to see him on Friday and Saturday.
"I'm looking forward to your party, JJ," a dorky guy named Scott said.
JJ looked at me nervously, and then got annoyed, because he didn't know that I knew about his party. "That's on Saturday, right?" I asked, to let him know I knew about it. "Friday is when the family comes down."
"Right," he said.
"Will you be there?" Alistair asked me.
"Probably not," I said. "I'll probably head back up to the Bay Area after dinner on Friday." JJ looked relieved, which was mildly irritating, but I blew it off.
JJ's phone rang, and he answered it, even as he got up to walk away. "Uh, last night was fun," Alistair said to me softly, so no one else could hear. He blushed slightly when he did.
"I thought so too. Call me if you can come over again," I said. I got up and walked toward the library. I was about to go in when a hand grabbed my arm and spun me around.
"Looks like you won!" JJ said loudly. "Pop said that Darius took over, and he's in charge of Mom's care now."
"He's her son," I said. "He loves her. He'll watch out for her. Besides, we're all involved in her care. Darius isn't going to turn into a dictator."
"Pop was doing just fine," he said.
"You're the only one who thought so," I said. "So the choice was for Pop to continue on, and for there to be all kinds of legal hassles; for Dad to take over, and then you would really freak out; or to let Darius handle it."
"No one asked my opinion," he said rudely. I shrugged. It wasn't my job to keep him informed. "Did they talk to you about it?"
"I knew about it," I said cryptically. I didn't want to tell him it was my idea.
"So now you guys have succeeded. You've taken Mom away from me."
"No one is taking Mom away from you. I'm not going to argue about this again. It's the same thing. You fire her up with your bitchy crap, and then you set her recovery back. That's what Dr. Kraft was saying with his recommendations."
"It's only fair that she knows what you're doing to her. It's not what she would have wanted," he spat back.
I finally got pissed at him, and got in his face. "You are so fucking short-sighted. You never see the big picture. If we did things your way, here's what would happen. Dad and Pop would probably end up broken up, and Mom would never regain her sanity."
"You don't know that!" he said.
"Whatever," I said.
"Don't even think about showing up on Saturday," he said. I really wished he wouldn't have done that, because it was like a challenge.
"I'm betting there will be a lot of hot guys there," I said, raising my eyebrows.
"Stay away!"
"I'll think about it," I said.
"You're not invited! And you can skip Friday too."
"It's at my house," I said. "I can go to my house. If there happens to be a party there, it's a bonus for me. And Friday's a family thing. You can't ban me from a family event, even if it is for your birthday." He just stood there glowering, while I went into the library to do my work.
Tish picked me up after school and took me back to the hotel. "What are you doing this weekend?" she asked me.
"Dunno yet," I told her. "Everyone's coming down for JJ's party on Friday, and Dad is guilting me into being there. We'll see what happens after that."
"Sounds good to me," she said. I wandered through the gardens, enjoying the hotel, and made it back to my room. It was all clean and tidy, courtesy of the maids. That was pretty cool, to have someone come in and clean up my room and make the bed every day. Maybe I should just move into a hotel permanently.
My phone rang and I was surprised to see that it was Robbie. "Hello," I answered.
"I'm calling to ask you a favor," he said gruffly, without even saying 'hello' first.
"What is it?" I asked nicely. He'd done what I wanted him to do, appointing Darius, so I figured that the least I could do was be pleasant.
"JJ is celebrating his birthday this weekend. We're having a dinner for him on Friday night, and he's having a party for a bunch of his friends on Saturday. He's having a hard time dealing with all of this and with the change in guardianship for your mother. You're not his favorite person right now." He was speaking in a fast, clipped way, which I knew meant he was nervous and uncomfortable.
"I know about the party, I know about the dinner, and I know he's pissed at me," I said to validate that I was following him.
"I'd like to ask you to let him enjoy this weekend without you making an appearance," he said, only his tone was slightly bitchy, and that pissed me off.
"You have both made it very clear that you don't want me around. That's why I moved out in the first place," I snapped.
He sighed. "Look Will, I gave you what you wanted and let Darius take over as guardian. Can't you do this for me?" That was a very reasonable argument.
"I can," I said simply.
"You will?" he asked, surprised.
"I will," I confirmed.
"Thank you," he said.
"No problem." He hung up after that, and I just rolled my eyes at how weird these people were. I didn't want to be here anyway. I was just counting the days until I could move.
I called Stef next, to see what their travel schedule was. "And how are you doing?" he asked me cheerfully.
"Fine," I answered. "I was calling to see what your travel plans were for the weekend."
"JP and I are flying down to Malibu tomorrow to celebrate JJ's birthday. We planned to spend the weekend there, and then fly back up here on Sunday morning."
"I was planning to do just the opposite of that. I figured I'd spend the weekend in Palo Alto." I didn't ask; I didn't have to. He and Grand had made it clear that Escorial was my home. "I'll just book a flight on the airlines."
"Nonsense," Stef said. "The plane can fly you back after it drops us off."
"You're sure that's not a problem?"
"Not at all," he said. "So you have decided not to join us on Friday, and to skip the party on Saturday?"
"I was uninvited," I said. "JJ is pissed at me because Darius took over as Mom's guardian, so he must have bitched up a storm to Robbie. Robbie called me this afternoon to ask me not to come."
"So Robbie is talking to you?"
"Our conversations aren't exactly friendly," I said. "This one was more of a business transaction. He said that since he caved on the deal with Mom, it would be nice if I'd stay away."
"I see," Stef said in his irritated tone.
"It's fine, Stef. I'm just marking time until I can finish up and get out of here anyway. I'll see you guys soon enough, and I really don't want to hang around with all of those people." That wasn't entirely true, but I was hoping he'd buy it.
"Well, we will send you up here on Friday and then fly you back on Sunday night."
"Thanks, Stef!" Now that those plans were set up, I took out my books and spent the next few hours knocking out my homework. I'd just finished my English assignment when my phone rang again, only this time it was Dad.
"Hey," I said cheerfully.
"Hello," he said more formally. "I hear you're heading back up to Paly this weekend."
"I'm going back up after school. I'm meeting the plane at the airport when it drops off Stef and Grand," I said. "Then I'm coming back on Sunday."
"Robbie and JJ asked you not to go to the parties this weekend?" he asked, and I could tell this had him really pissed off.
"Yeah, but it's no big deal," I said. "I know they're both pissed off about this whole thing with Mom, and they're targeting me as the scapegoat. Let them. I could give a shit less."
"They all but ran you out of the house," he groused.
"Yeah, but now I'm staying at this kick-ass hotel. I have hot bellmen and room service waiters at my beck and call, and a maid makes my bed for me and cleans up all my shit," I joked, trying to work him out of his bad mood.
It helped a little bit, as I heard him chuckling. "I'm worried that what you consider room service and what they consider to be room service are two different things."
"So far, our definitions match," I said, laughing.
"You'll miss the dinner on Friday night," he noted.
"It's JJ's birthday celebration," I said. "Let him enjoy it without me there. He's a diva. He feasts on the attention."
"At least Matt and Wade will be up here," he said. "They've got a game on Friday and Saturday."
"I'm all over that," I said. I loved watching them play hockey.
"It would be nice if you waited to go up until Saturday so you could go to the dinner on Friday," he said, trying to make me guilty.
"It's nice that you think so, and I'm sure that Stef and Grand think so, but Robbie and JJ don't think so, and I really don't want to put up with their attitudes. This is JJ's weekend, his big party. I'm out of it."
"I won't get to see you this weekend, then," he said.
"Does that mean dinner is off for tonight?" I asked.
"I'm supposed to meet Robbie, so we can try to repair our relationship," he said. I could sense that he was thinking of putting that off.
"Good. Go do that. Don't let this shit mess you guys up. We fixed things with Mom. Darius will do just fine. You need to work things out with him."
"You're working awfully hard to keep me happily committed to a guy who doesn't want you around," he said, more of a question.
"Because he makes you happy," I said. "He's a stupid asshole sometimes, but he makes you happy. And he'll get over being mad at me and we'll work it out." I wondered if that was true. He was almost filling Mom's role as JJ's guardian angel.
"Alright. Well have a nice evening and I'll talk to you later," he said.
---
December 8, 2000
Westwood, CA
Will
I hurried out of my last class, anxious to get to the airport. I was almost to the parking lot when I heard a familiar voice. "Hey! Wait up!"
I turned around to find Ryan hurrying to catch up with me. "What?" I asked in a neutral tone.
"I was trying to find you. You haven't been eating lunch with us lately."
"I've been in the library, getting my homework done, or at least some of it," I said. "What's up?"
"Look, I feel bad for totally blowing you off," he said. "I'm sorry."
"It's alright," I said. There was nothing to be gained by being pissed off at him, and besides, he was too cute for me to stay mad at him. "I've had a lot going on anyway."
"Sounds like it. Anyway, I figured we could hang out at JJ's party on Saturday." So JJ had invited Ryan, and Ryan had agreed to go. That really irritated me, since JJ was inviting my friends while uninviting me, but I didn't let Ryan see how much that annoyed me.
"I won't be there. I'm heading up to the Bay Area. In fact, I have to get going so I can meet the plane," I said, looking at my watch.
"Oh. I figured you'd be there," he said.
"Look, you pick a day next week after school, and we'll hang out," I said.
"Tuesday," he said firmly, with his cute grin.
"Tuesday," I repeated. "And no bullshit where you blow me off."
"Tuesday," he confirmed. I nodded, and then hurried to find Tish. I was kind of surprised to find her driving the big Suburban limo, but I didn't say anything about it. She drove as fast as traffic would allow, and actually got us to the airport early.
"Have a good weekend," she said, as she pulled up to the FBO and parked the limo.
"Aren't you taking off?" I asked.
"I volunteered to drive everyone back to Malibu," she said. "My good deed for the day." We saw Stef's plane pull up, and as soon as the wheels were blocked, she drove up onto the ramp. I hopped out and walked up to the plane, just as the stairs were coming down. Stef was the first person off the plane, of course.
"Well hello!" he said pleasantly. "It is good to see you. It is a shame we will have no time together this weekend."
"We'll make up for it next weekend," I said, which was basically my commitment to go up there again. That was just fine with me. I greeted Grand, Grandmaman and Frank, Uncle Jack, Aunt Claire, Marie, and John. My Uncle Ace, Aunt Cass, and Courtney were there as well. Jeff winked at me, making me blush. I pulled Stef aside so I could talk to him alone. "Where's Darius?"
"He decided to stay in Palo Alto," Stef said.
"Was he uninvited too?" I joked.
"No, but he was upset that you were," Stef said. I stared at him, unable to hide my shock. I knew that Darius and I were good, but I didn't know that he'd have my back like that.
"Wow."
"We are, of course, disappointed that you are not staying, but we will endeavor to enjoy ourselves anyway," Stef declared.
"Good for you," I said.
Marie stopped to talk to me. "You should call Noah when you get in."
"Why?"
"Those guys will hang out somewhere, and he'll know where the party is," she said.
"I could call Ferris instead," I said.
"You could," she agreed. "But I don't think you like him as much as you like Noah."
"Yeah, but does Noah like me?" I asked.
"You should ask him," she said, being coy.
"I'm asking you," I said seriously, cutting through the crap.
She sighed. "Look, I have to run, or they'll get bitchy," she gestured to the limo, where everyone was getting in. "I don't know Noah's deal, as far as if he swings your way or not. But I do know that he thinks you're a cool guy."
"But..."
She cut me off. "I have to run. We'll talk on Sunday." Then she ran off, leaving me with more questions than answers. I walked up to the plane, lugging my back pack and my rolling bag, which the pilots took for me.
"Sorry to make you guys make an extra trip," I apologized.
"Actually works better for us this way," the pilot said pleasantly. "This way we can spend tomorrow in Palo Alto and fly back down on Sunday. My wife will appreciate that."
"Let's hope," I teased, making the co-pilot laugh. It was a quick flight up to the Bay, and I did the last of my homework so I wouldn't have to worry about that. Rafael himself was waiting to pick me up, so I chatted with him briefly in Spanish, and then pulled out my phone.
I dialed Tony's number and it went to voicemail. This time I left a message. "Hey Tony, it's Will. I didn't know if you were busy this weekend, but I'm going to be in Paly, so I thought I'd let you know. Hope you're doing good." I'd kept my voice upbeat, to let him know I wasn't pissed at him.
My next call was to Noah. This time a lady answered. She sounded just like that Jewish lady on Southpark: Sheila Broflovski. Ironically enough, her name was Sheila as well. "Hello?"
"Is Noah there?"
"Who's calling?" she asked curiously.
"This is Will Schluter."
"You're the one who bought Noah those shirts," she said, but it was more of an accusation.
"After I messed up the first one, it seemed like the right thing to do," I said jovially.
"Replacing the one that was ruined would have been the right thing to do. Buying two more was a little extravagant," she noted.
"I'm sorry, Mrs. Robbins. I didn't mean to cause a problem."
"No, that's fine," she said. "He's not here, but I'll tell him you called. Does he have your number?"
"I think so," I said, but I gave it to her again just in case. I hung up, kind of confused, wondering why she'd be upset about me buying him a couple of shirts.
We got to Escorial, which seemed strangely empty without Stef, Grand, and Grandmaman. I went to my room and unpacked the few things I'd brought with me, and then went down to the nursery to see Riley and Maddy. I found Tiffany and Wade's grandmother there, holding them.
"They chase you out of Malibu again?" Tiffany asked.
"I'm not living in Malibu. I'm staying in Bel Air," I said, pretending to be snobby. "I came up here because I knew how much you missed me."
"You wasted a trip," she said, cracking me up. I took Riley from her and held him for a bit, then swapped him out for Maddy.
"You going to Wade's hockey game tonight?" I asked his grandmother.
"I am," she said with a smile. "You want to escort me?"
"It would be my pleasure," I said, bowing to the degree that I could with Maddy in my arms. My phone rang, and Tiffany took Maddy from me so I could answer it.
"Hello," I said, as I walked out of the nursery.
"Hey," Tony said. "You're in town, eh?"
"I am," I said.
"I'm sorry I didn't, uh, call you last weekend."
"No big deal. You seemed pretty busy," I said in a teasing way, forcing myself to be cheerful.
"Yeah, sorry about that," he said sheepishly. He obviously felt guilty about making out with that girl, which made no sense.
"Dude, you have nothing to be sorry for. The only thing you did wrong was not call me back, and I already forgave you for that," I said.
"Cool," he said, and I could tell he was smiling. "So what's your plan for the weekend?"
"Well, I'm going to the hockey game tonight and probably tomorrow night's game too, and I may be hanging out with some of my cousin's friends, but that's still up in the air. So other than that, I'm pretty open."
"I was thinking that maybe we could meet up later on," he said. I could hear how horny he was, and my body was already responding to just the thought of being with him.
"That would be awesome. When and where?" I asked.
"Why don't you call me after the game, and I'll meet you up there," he said. "Might have to be a little later, though, like around eleven."
"That works out really well. That way I can eat with the guys, if they invite me," I said. Based on my recent history at being uninvited to things, I wasn't sure if they'd let me tag along. "I'll give you a call when I'm on my way back here."
"Plan," he said, and ended our call. I wondered if he was with that girl, or if he was just messing around with her. In the end, it really wasn't my issue, it was his. At least that's what I told myself. I started to think about the situation, then overthink it. If he wasn't into me, he wouldn't have cared that I saw him with that girl. He was treating me like he was cheating on me. For him to do that, he had to have some pretty strong feelings for me, didn't he?
I was saved from overanalyzing my relationship with Tony by another phone call, this one from Noah. "Hey," I said enthusiastically. "You called."
"Duh," he joked. "You in town?"
"Duh," I said, cracking him up. "I'm here until Sunday."
"You got plans Saturday?" he asked.
"Nothing formal. Why?"
"I was thinking we could hang out. I get off work at three in the afternoon. That means I go in at 6:30. Fucking early. So tonight I'm catching some sleep."
"Sounds great," I said, trying to find that right blend of sounding excited, but not too excited. "Why don't you come up here when you get off?"
"Uh," he said, hesitating, and then finally agreed. "OK. I'll come up after work. Should be around 3:30."
"Awesome," I said, and hung up the phone. My weekend was starting to shape up nicely. Fuck JJ and his party. I was betting that sometime this weekend, I'd get laid. And even if I didn't, Noah seemed like a pretty cool guy, and it would be good to have some more friends up here when I started school.
Copyright © 2013 Mark Arbour; All Rights Reserved.
35

1
Story Discussion Topic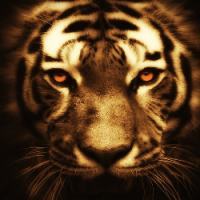 Open Club · 132 members · Last active
A fan club for Mark Arbour to chat about his stories
---
Chapter Comments