Comments Invisible in Dark Mode Bug Has Been Reported. We are working on patch.

Paternity - 73. Chapter 73
November 27, 2000
Palo Alto, CA
Wade
After the judge left the courtroom, there was a moment of silence, as we all contemplated what had happened. I pulled myself out of my own fog and strode over to Nana. "Congratulations. You have your life back."
"I'm free," she said. "What will I do now?"
"I think you were planning to go shopping," I teased.
"It's good to see you looking so healthy," my mother said, interrupting our conversation.
"And that, Elizabeth, is just one more lie coming out of your mouth," Nana said to her rudely. "You set me up for this; you kept me in a virtual prison for over four years. Now I'm free. You should be afraid. Very afraid."
"I have done nothing to make me afraid," she said.
"I think you have," I told her. "I think you'll be dealing with issues regarding this land deal. My attorneys suggest that you may have violated campaign finance laws. And I have to believe that those doctors you bribed to drug Nana will roll over on you when they face jail time."
"I didn't bribe anyone, Wade," she snapped. "And I'm not the one who should be afraid. You should."
"He has nothing to fear," Nana intervened. I'd always seen the sweet grandmotherly side of Nana, but now she was tough, and hard. "Jason, will you give Elizabeth and her attorney those documents?"
"Certainly, Mrs. Garrett," he said. He handed an envelope to my mother, and one to her attorney.
"What's this?" Mother demanded.
"Notices terminating you as the trustee on my various trusts, and those of your father," Nana said.
"You can't do this," Mother said.
"I can, and I did. I just took away your war chest," she said smugly.
"This will end up in Virginia courts," Mother said, getting some of her fight back. "You won't win there."
"Honey, there isn't a court in Virginia that's going to rule against me. Four years isn't enough time for them to forget who I am," Nana said.
"Besides, they'll probably have to let you out of jail to testify," I said.
"Very funny, Wade." She turned to Nana. "Does that mean you're coming back to Virginia?"
"I'm sure I'll visit there. I don't know where I'll go. Right now, I'm going to focus on getting my affairs in order, which means eradicating you from them."
Mother swallowed nervously. "Well then, it looks like I need to go spend some time with my own lawyers."
"I'd ask them for a referral for a criminal defense attorney," I said. With that, she turned on her heel and stalked out of the courtroom.
Gabriel came up to us after she was gone. "Dude, this is explosive. I have an article to go write. Thank you so much."
"I needed to get my story out, and this seemed like a good way to do it."
"I told Gabriel I'd help him out," Sean said. He blushed slightly, even though he didn't want to.
"I think that's a great idea. I'll talk to you later," I said.
"Good luck to you, Mrs. Garrett," Gabriel said. "If you feel up to it, I'd like to talk to you about what it was like in the home. You've experienced something most of us haven't."
"I'll think about it, but you can still come see me whenever you want to," Nana said, turning her charm on again.
"Yes, ma'am," he said, and they left.
Nana was standing there, as if uncertain about what to do. "Come on, Nana. Let's go home," Matt said, putting his arm around her.
"I don't have a home," she said sadly.
"Your home is with us," Matt said. Nana slid her hand through the arm he offered and I followed them out of the courtroom. Claire had left with Jack, so it was just the three of us in the limo.
"I like your boyfriend," Nana said to me.
"So do I," I said, and gave Matt an affectionate look.
"Sometimes people belong together. You two belong together. I can just tell. That's how it was with Roscoe and Jackson."
"Was it like that with my parents?" I asked her.
She chuckled. "No, it wasn't like that with them. They loved each other, but they both love themselves more."
We took her back to Escorial, which seemed to be the best choice. "Well this is just lovely, and it certainly is grand," she said. She wasn't awed; she just appreciated its beauty. She had been raised in a big house, she'd owned big houses, and she'd spent her life visiting big houses.
Isidore was waiting to greet us as we drove up. "Welcome," she said to Nana. "I do not know if you remember me, but I am Isidore Crampton." Isidore had gone to greet Nana in the hospital this weekend, but it was nice of her to remind Nana.
"It is so nice to see you again," Nana said.
"I thought I would show you to your room and around the house so you do not get lost," Isidore said, and led Nana off.
"I should call my father," I said to Matt.
"I have to get to class," he said, looking at his watch. "Is that OK?"
"It's fine," I said, and gave him a nice kiss. "You have been absolutely amazing. Thank you."
He grinned, and then frowned. "It was tough hearing about all that stuff, about Carl, and thinking about that time…"
"It was," I agreed. "But it's over, and I've never loved you more than I love you now." That brought the grin back.
"Ditto," he said, and winked at me. He turned and sauntered off, while I paused to gaze at his handsome form, and his cute little ass. Only after he was gone did I call my father. I heard the clicking that told me I would get one of his staff members.
"Senator Danfield's office," an aide said.
"This is Wade Danfield," I said. "I need to speak with my father."
"The senator is in a meeting, Mr. Danfield," he said officiously.
"Tell him I'm on the phone," I ordered. I had limited patience with his staff. They always seemed to give off an air of superiority, which I found to be both rude and disrespectful.
"Yes, sir. One moment please."
A few clicks later, and I heard my father's voice. "Wade?"
"I actually made it past your guard," I joked.
"I was meeting with Senator McCain, but he gets a bit longwinded, so your call was useful," he said pleasantly.
"The judge found Nana to be competent," I said simply.
"Is she?" he asked.
"You would be amazed. She's her old self," I said.
"What did your mother have to say?" he asked nervously.
"Well, after the hearing, Nana gave her papers notifying her that she was terminated as trustee on all the Garrett family trusts, so that put her in a bad mood."
"That's not good," he said.
"I disagree. Mother declared war on me. Nana took away her war chest. I feel considerably safer now."
"Wade, your mother is mad at you, but she's not going to hurt you," he said.
"You're wrong. She had that story released to the press this morning, the story about me engineering that land deal."
"She didn't release that story; Jason Haupt released that story."
"Dad, pull your head out of your ass," I snapped, a tone so uncharacteristic I could feel his shock through the phone. "He spoke up because she told him to."
"How would she do that?"
"It was part of the deal she struck with him. He was required to spill his guts, just like he did, when she told him to. She told him to." He was silent. "You need to know that this came up in court. I had to explain everything, the entire deal."
"You think it will hit the press?" he asked, worried.
"I know it will. I invited a friend of mine to attend. He's a reporter."
"Why would you do that?" he demanded.
"Because I have to defend myself," I said. "CNN is telling the world that I'm a complete asshole. I'm not taking the blame for her crap."
"How did you explain that you ended up with all the money?"
"Did you know they were going to try and hit me with that in court?" I asked.
"No, Wade, but I'm not an idiot. It's the logical thing to throw at you."
I calmed down. This whole thing had gotten me pretty fired up. "I'm sorry, Dad. I didn't end up with all the money. I put it in a charitable trust, and named the trust after Uncle Roscoe."
"You did that?" he asked, with both surprise and admiration in his voice.
"I did. It was the right thing to do. And I did it last month, so when she attempted to pawn that off as a last ditch effort on my part, to alleviate the scandal, I could prove that I'd already planned it out."
"That must have caused them some discomfort," he said, chuckling.
"I told them she set the deal up for people who owed her favors, including some who donated money to your campaign."
"You told them that?!"
"I was under oath," I said calmly. "I had no choice. I stated for the record that you didn't know about it, and that as soon as you found out, you terminated her from your campaign."
"I probably should have reported it," he said glumly.
"You probably should have," I agreed, perhaps a little too smugly. "Anyway, I just wanted you to know, so you can be ready for the fallout."
"Thanks Wade. I didn't mean to question you. You did what you had to do."
"I'll see you on Friday," I said, more to confirm that he was still coming.
"I'll be there," he pledged. I wandered out to the patio and sat there, letting the adrenaline ebb from my body, bracing myself for the inevitable self-recrimination that was to come.
Ironically enough, the thing that bothered me the most was how I had lost my cool during this thing. The conversation with my father was just part of that. I'd let my emotions roil me so much they'd bled through, and other people had seen them. In one of those "aha" moments, I thought of Will, and how dramatic he'd been lately. He'd been dealing with family issues sort of like this, and he didn't have my stoic nature. I was starting to understand his temper and his outbursts even more.
---
November 28, 2000
Escorial, CA
Wade
I woke up early, just like I had yesterday, but today I had classes, and the drama was hopefully over, so I put on jeans, a T-shirt, and a hoodie, and checked my appearance in the mirror. I chuckled at how different I looked. I'd gone from courtroom performer to college undergrad.
I walked into the kitchen to find Nana sitting there, eating with JP and Stef. "Good morning," I said, kissing her on the cheek.
"You're up bright and early," she said cheerfully.
"Did you sleep well?" I asked.
"Like a baby. I woke up a few times, wondering where I was, but I left the curtains open in my room, so I could see the beautiful hills through the window. That's all it took. I went right back to sleep," she said.
"I'm so glad you were comfortable," JP said.
"I can't thank you enough for letting me stay here," she said. "I'll have to figure out what I'm going to do now."
"As I said to you before, you should stay here as long as you want. Since the room you're in seems to suit you so well, we'll just establish it as yours," JP said.
"That is imposing upon your generosity," Nana said. "I couldn't do that."
"Nonsense," Stef added. "Besides, it will make Wade happy to have you here, and he will be less cranky."
"Cranky?" I asked, raising an eyebrow. I was rarely moody enough to be cranky.
"In your own way," Stef joked. "Please, I hope you will think of this as your home. You have had so much happen. It will be a stable place for you to recover, and a stable base for you to return to if you choose to travel."
"I don't know what to say to that. I'm just floored by how nice you are, and by the kindness you're showing me," Nana said, and actually wiped a tear out of her eye.
"I would recommend that you simply say 'thank you', and then relax and enjoy yourself," JP said with a slight grin. "I understand you like to ride horses."
"I've done it a few times," Nana joked.
"While you're working to get your strength back, you may want to avoid Charger, the stallion. But there's a mare out there that's still a decent challenge, and another mare that's docile."
"Have you talked to the doctors about riding?" I asked her. It seemed awfully soon for her to be jumping on a horse.
"No," she said. "But I'll be damned if I let a bunch of doctors run my life. I had enough of that in the nursing home."
"We'll ask Jack anyway," I said.
"It's a crime for a man to be that pretty," Nana joked, cracking us all up.
I felt my phone vibrating, and it was a number I didn't recognize. As soon as that number stopped ringing, it went off again. "I seem to be popular," I observed.
Just then one of the maids brought in the newspapers. "Your papers, Professor Crampton," she said, and handed them to him. He flipped through them and smiled, then handed the Mercury News to me.
"Elizabeth Danfield: the real Cruella De Vil," proclaimed the headline. I scanned Gabriel's article, but JP grabbed the remote control and turned on the television, and that distracted me.
"Senator Danfield's family makes the news again this morning," the anchor said, "but this time with a different twist. At a hearing in Palo Alto yesterday, Wade Danfield presented evidence showing that he wasn't the mastermind of that big land swap deal up in Idaho; it was his mother, Elizabeth Danfield." They flashed to a reporter, who was interviewing Gabriel. "You were the only reporter in the courtroom. Tell us what happened," she asked him.
"The land deal was set up by Elizabeth Danfield to reward some of her cronies, mostly contributors to her husband's campaign. Wade Danfield thwarted the deal, and gave the profits to charity."
"Was the Senator aware of this scheme?" she asked, smelling blood.
"His office claims he only became aware of it after it happened, and as soon as he found out, he terminated his wife's involvement in his campaign," Gabriel stated.
"Jason Haupt claimed the money was Idaho money, and being taken out of the state," she observed.
"Mr. Danfield put the proceeds in a trust, and the trust is directed to benefit the underprivileged citizens of Idaho," Gabriel said.
"Isn't that awfully convenient? As soon as this comes out, suddenly he gives the profits to charity?" she asked, much as my mother's lawyer had yesterday. Gabriel went on to explain that I'd set up the trust last month.
"The hearing yesterday was to rule on the competence of Mrs. Danfield's mother. It was alleged that the poor woman was drugged and kept in a nursing home for over four years, just so Mrs. Danfield could control her fortune," Gabriel continued.
"She kept her own mother drugged up in a nursing home?" the reporter asked, incredulously.
"So it seems. And you should see Mrs. Garrett now that she's off the narcotics. She's spry, and sharp as a tack."
"Federal authorities are investigating to see whether any campaign finance laws were violated," the news anchor said as the camera moved back to him. "The State of Virginia announced that it is looking into these allegations of elder abuse."
"An interesting time for Senator Danfield," the co-anchor said.
"Indeed," the anchor replied. "Meanwhile, in Florida, lawyers for George Bush and Al Gore continue to argue over the butterfly ballots…" I ignored them after that, and focused again on the paper. Gabriel had done a masterful job of laying things out.
"Wade, honey, I know you're busy, but do you think you could go with me tomorrow?" Nana asked, interrupting me as I read voraciously. "I'm supposed to meet with my attorneys about those trusts, and I would like your guidance."
"Sure, Nana," I said pleasantly. "Right now, though, I have to head to class." I listened to the messages on my phone as I drove to campus, all of them from news agencies. I ignored them. They hadn't talked to me yesterday; they'd hung me out to dry. Gabriel had gotten the story, and he'd gotten it right. They could talk to him.
I'd gotten looks on campus before, especially when I came out, but the scrutiny today was more intense. In the morning, the looks I got were mostly unpleasant. I chalked that up to people getting up and not really paying attention to the news before they went to class. As the day went on, the looks got nicer, and friendlier. A few people even stopped me to tell me they thought I did a nice job, whatever that meant. I noticed them, but they didn't affect me.
I made it to the cafeteria for lunch, hoping to find Matt, but he wasn't around yet. Just as I was trying to figure out whom to eat with, without simultaneously looking like I was trying to figure out whom to eat with, Gathan sauntered up. "Have lunch with me," he said, more of an order.
"Why not," I said dismissively, messing with him.
"Dude, that whole thing just blew up, and you handled it perfectly," he said with a grin. "I knew you would."
"I got lucky. All the pieces came together at just the right time."
"Why do you do that?" he asked me. "You conquer the world, and you act like it was nothing."
Yet another instance where people seemed to think it was important for me to express my inner feelings and motives, and yet another time when I would have to hide my frustration with that seemingly basic human tendency. "I think the whole situation, from the land deal to having my grandmother drugged into a coma, is despicable. It makes my family look horrible. So for me to set things right does nothing but return us to where we should have been if none of this shit had happened," I said to him logically.
"I still think you're pretty awesome," he teased, flirting with me. He was really attractive.
"I think you're right," I agreed jokingly. "So how was Claremont?"
"Weird," he responded. I ate while he talked. "I had a nice time with Kristin, so that was good. Still, it's like we're both holding back now. I mean, before we just let ourselves go, let our minds, and bodies," he said, leering, "just merge together."
"And now?" I managed to ask quickly, as I took another bite.
"Now, we're good, and we connect, but it's not on that same level. It's kind of like some of the thrill is gone." I nodded. "Ella was a total buzz-kill."
"Really?" Another quick word in between mouthfuls.
"It took me a couple of days to explain to her why Darius was pissed off. I don't think it got through to her until Kristin finally explained it to her. Kristin wasn't exactly nice about it, either. So then those two weren't talking for a day." I chuckled, and ate more. "Then on Saturday she seemed to get it, only then she was driving me fucking crazy, wanting to get back here so she could try to make things OK between them." He shook his head at their drama, like he never caused any.
"You motherfucker!" I heard loudly, behind me. Before I knew what was happening, someone was picking me up out of my chair and spinning me around. My knees hit the table, knocking our drinks over, both of which ended up splashing all over Gathan. I found myself face to face with a very angry Carl Haupt. "You told the whole fucking world that I'm a faggot! I'm no faggot!"
He pulled his fist back to swing at me, planning an uppercut, but I kicked myself away from him and flew back onto the table. People were staring at us, and I was most annoyed at the fact that I was making yet another scene. I slid across the table and fell off, landing on my back. I shrugged off the pain and jumped up, ready to go at him, but I was too late. Gathan was already there. He'd leapt out of his chair and all but flown at Carl.
Gathan was enraged, and the strength of his anger totally shocked Carl. He landed two punches before Carl could even strike back, but even then, whereas Gathan seemed to shrug off Carl's swings, Gathan's blows seemed to impact Carl like mini-sledgehammers. The whole thing was like a slow motion battle, because it only lasted a minute before some other guys and I pulled them apart. "STOP!" I hissed loudly in Gathan's ear.
"Dude, get out of here," a guy I didn't know said. "Before security shows up."
"Thanks," I said, appreciating his clear thinking. Gathan and I grabbed our backpacks and hurried out the back way, leaving the carnage, and Carl, behind.
We got out of the cafeteria and headed back to the dorms. We were both messed up; he was wet from the drinks, while I had food all over my back. He was shaking his hands, because his fists must be pretty sore. "Come on. I'll loan you a shirt," he said, barely calming down.
"Dude, are you alright?" I asked.
"I'll be fine," he said, almost snarled. He was walking fast, but I kept up with him, even though neither one of us said anything. We went up to his room and he flung open the door, hitting the wall as he did, then slammed it shut. "That fucker. Should have killed that asshole."
"It's over," I said calmly. He looked up at me, fire in his eyes, and it was so intense, it was almost scary. Before I knew what was happening, he had moved forward and wrapped his arms around me, his mouth was on mine, and he was kissing me ferociously, aggressively. I could feel his raw masculine power, feel the anger and energy coursing through his whole body. My body responded before my mind did, and I felt my hard cock rubbing against his as he ground against me. This guy had my back, he'd saved me, and now he needed to release the tension. I owed him this; I owed him a fuck. Only that was just me rationalizing things. I pushed him away and started pulling off my clothes. I wasn't doing this because of that, or at least not only because of that. I wanted this as much as he did.
I kicked off my shoes, pulled off my pants and boxers, and made to fold them up and put them on the table by the bed, but when I turned back to face him, he was already completely nude. He'd all but ripped his clothes off. I took a second to admire his body, so fit, so ripped, even as he moved toward me. He grabbed my T-shirt and ripped it, literally ripped it off my body, then pushed me back onto the bed. He fell on top of me, grinding his dick into mine, while I wrapped my legs around him to urge him on. "Fuck yeah," he murmured as he broke off our kiss. "Fuck yeah."
He maneuvered himself so now his dick wasn't jammed against mine; it was sliding up and down my crack, grazing my hole. I moaned, and wanted so bad to just adjust my body a little bit so he could slide into my ass, but even as engrossed in the passion of the moment as I was, I couldn't do that. "Condom," I said. He didn't seem to hear me. "Dude, put on a condom and fuck my brains out," I said.
He knelt up and reached over me, his pit lodged in my face as he rummaged through his nightstand drawer for condoms and lube. I leaned up and licked it, making him giggle. He handed me the condom. "Put it on," he ordered, letting me know that he was in charge.
I unrolled it over his nice, thick cock, and then slathered lube all over it, and my hole. "Nice," I said, as I kissed his nipple.
"I have wanted this for so fucking long," he said. He pushed me back, and got back on top of me just as we'd been before. He pushed my legs back and I lined his dick up for him, reaching down and around my own body, guiding him into me. He thrust in slowly but firmly, smiling as he watched me gasp in enjoyment as I felt his thick cock stretch me open.
"Oh yeah," I said, to urge him on. "Oh yeah." After that, my moans and words weren't thought out, they were automatic responses. He started to fuck me, then he let himself go, totally pounding me. Matt and I had sex where it was kind of rough, but nothing like this. Gathan just oozed a raw, unbridled power that was incredibly erotic. I did something I usually can't do; I gave up control of my body, and just went with him for the ride. He pounded on and on, working off all of his anger, his aggression, and I absorbed it all, loving every minute of it.
He knelt up, changing positions, and started pounding me again, using one arm to hold my legs up against his chest and another to stroke my cock. "Oh God," I heard myself moan. "You're gonna make me cum!" I felt my body convulse on its own, since I had no control over it at all at that point, and cried out as my load rocketed out of my cock and splattered all over my chest. I came and came and came, then I came some more. He sensed my body, and my feelings perfectly and slowly pulled out. He ripped off the condom and started jacking his cock while I just lay there, spent, watching his sexy form. My eyes on his body just fueled him forward, and with a loud groan, he erupted too, blasting on my chest just like I had.
When he was done, he smiled down at me sheepishly, then grabbed for a towel to clean us off. "Holy fuck," he said. "That was fucking amazing."
"It was alright," I said, then grinned to show him I was teasing him.
"You want to take a shower?" he asked. I looked at my watch and noticed that I'd missed my class anyway, so I nodded my agreement. He lent me a clean towel, then we went down to the bathroom and took a shower. We shared a stall, using the excuse that we had to share soap and shampoo, but it gave me a chance to appreciate his body, and I wasn't about to turn that down.
He gave me a clean shirt, I got dressed, grabbed my backpack, and got ready to head back across campus for my last class. "Thanks for jumping in for me back there," I said, and gave him a loving kiss.
"Thanks for fulfilling my fantasy," he said, winking at me.
"I kind of liked it too," I said flirtatiously, which prompted a big grin from him. I walked toward my next class, trying not to blush. I was kind of in a daze when I noticed Matt's GMC pull up next to me.
"Dude, what the fuck happened?" he asked. I sighed, gave up on going to my last class, and walked over and hopped into his SUV.
"I got into a fight," I said.
"I heard you and Gathan beat the shit out of Carl," he said.
"Actually, Gathan beat the shit out of him," I said. I told him the whole story.
"You look pretty clean for having been thrown across a table full of food," he joked.
"I went back to the dorms with Gathan to get a clean shirt and take a shower," I told him. He looked at me and raised an eyebrow. "And he fucked me." I was worried that he'd freak out about that, since it had been a source of contention with us before.
"Was it fun?" he asked playfully.
"Yeah, it was," I said, blushing. He laughed at me.
"Not too much fun, I hope," he said, letting his insecurities out.
I pretended to think about it, then smiled to give away that I was fucking around with him. "It was hot, but nothing like sex with you."
"I'll have to try that sometime," he said.
"I'll have to watch."
---
December 1, 2000
Palo Alto, CA
Wade
I waited for the plane to pull up to its designated parking area, then drove my Audi up to it. I was going to get out and greet my father, but he was down the stairs so fast, I didn't have time. He hopped in and simply said "Let's go."
"Welcome to California," I told him.
"It's nice to get away from the pressure cooker," he said, relaxing a little bit.
"Where do you want to go?" I asked him. "We can go back to Escorial and hang out there, if you want."
"That works," he said.
"Did you tell Mother you were coming out here?" I asked.
"I did. Nana would probably tell her anyway."
"They're not talking," I said. "Their lawyers talk, but they don't."
"Things are not looking good for your mother," he said. "She started drinking again."
"I'm not sure that's a bad thing," I said honestly. "I think she was actually nicer when she was drunk."
"That's not a very nice thing to say," he snapped. I took my eyes off the road long enough to give him a steely look. "I don't think it's the alcohol that makes her the way she is; I think it's the power. I think that for her, power is an addiction. She gets it, and she wants more, she craves more, only when she gets more, it still isn't enough."
"You may be right, but that changes nothing, and I think that this latest drinking binge is merely an excuse, a way for her to avoid taking responsibility for what she's done."
"Wade, be fair. Alcoholism is a serious disease," he chided.
"I know that, but I don't think that's the disease she fights. I think it's like you said. I think she has an addiction to power. So she'll start drinking, and then, when things get a little more intense, she'll check herself back into rehab and claim that drinking caused her to do all those terrible things." He said nothing because he knew I was right. "And some may believe her, but you and I know that it's not true. She was stone-cold sober when she pulled off that land deal, and she was sober when she was still keeping Nana drugged up in the home."
"That would be a pretty clever way to dodge the blame, if not the consequences," he said.
"You've been talking about coming out to see me for a while now, and this is clearly a big deal to you," I said, getting to the point. "You want to tell me what this is all about?"
"I can't just come out to see you?" he asked, trying to joke.
"You can, but you didn't do that this time."
"Your mother and I are getting a divorce. The papers will be filed this afternoon," he said. I drove on in silence, digesting his news. "I wanted to tell you myself," he added, more to try and elicit a response from me.
"I don't blame you, but it's kind of weird," I said, trying to express my feelings.
"I've been planning this for a while, since we flew out and you told me about that thing in Idaho. I realized that the woman I fell in love with no longer existed, and I realized that I didn't even like the woman she'd become," he said.
"How did she take it?"
"Well, I didn't tell her about it until right before Thanksgiving, because with your mother, it's important to have everything set up first." In other words, he didn't want to give her an opportunity to try and screw him over. "Then this thing with Nana blew up, and that's had her pretty distracted."
"What did she say when you told her?"
"She said that if that's what I wanted, that was fine with her," he told me. "I think she was tired of the fighting, and tired of the other women in my life."
"Why did you wait until now to tell me?" I asked. "You could have told us all at Thanksgiving."
"She didn't want to talk about it there. I think we both see it as a failure, and it's embarrassing. It's not something we wanted to throw out there while the whole family was there."
"Did you talk to Beau and Mary Ellen?" I asked.
"Your mother is going to talk to Beau this afternoon. He's wrapped up in his own world. A phone call is the best way to break it to him. I told your mother I would tell you. We tossed a coin, and she lost, so she has to call Mary Ellen." That was funny, so funny I couldn't stop myself from laughing, and neither could he.
"Are you OK?" I asked him.
"I'm OK," he said. "I feel sad at ending my marriage, because I feel like I failed at it. But at the same time, I feel like my life is beginning all over again."
"That makes sense. What about the political fallout?"
He shrugged. "I talked to my aides, and we think that I'll be able to survive this latest issue with Nana and the land deal. It's going to hurt me, and will probably cost me some opportunities in the future, but it is what it is. I'm going to guess this will be my last term in the Senate, and then after that, I'll probably be washed up as a politician."
"Then what?" I asked.
"I guess we'll have to wait and see," he said. We got to Escorial and I took him out to the patio to see Nana. Even when it was brisk, she liked to be outside.
"Jeff!" she said excitedly. "I didn't know you were coming. I'm barely decent," she said, referring to her casual clothes.
He stared at her in shock, but only for a few seconds, before he gave her a big hug. "You look fantastic! What are you talking about?! Look how healthy you are!"
"I'm even riding again, although they won't let me on the stallion yet," she groused.
"I'm so sorry about what happened to you," he said sincerely. "I didn't know. I really didn't know."
"I believe you, Jeff. You're not evil, you're just ignorant. You stick your head in the sand and don't see the bad things around you."
"You almost have to do that in Washington," he said. None of us argued about that, even though it was, sadly, probably true.
Copyright © 2013 Mark Arbour; All Rights Reserved.
43

2
Story Discussion Topic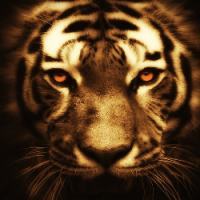 Open Club · 132 members · Last active
A fan club for Mark Arbour to chat about his stories
---
Chapter Comments