Paternity - 24. Chapter 24
October 6, 2000
El Segundo, CA
Will
I called Pat's phone and it rang, but he didn't answer. No machine picked up either. I was worried about him, worried about how he'd handle this, and when he didn't answer the phone, it made me worry even more. I caught up with Jeff and pulled him aside to check the number, but it was right. I didn't want to go up in the stands and see my dad, I was too mad for that, so I used JJ as an excuse, and went looking for him.
I walked down to where the skaters were, and was surprised that they let me through. Maybe my dad hired their guards too, I thought playfully. I was kind of spacing out, and I inadvertently bumped into someone, and knocked him on the floor. I reached down and held out my hand to help him up. "Sorry about that," I said as I hoisted him up. He was really short, so I might not have seen him even if I was paying attention. He looked a lot like JJ, only he had dark brown hair, and he was wearing one of those pansy-ass outfits figure skaters wore. They were skin tight, though, and this guy had a pretty lithe body.
"Watch where you're going," he snapped, giving me a dirty look. That was annoying. I mean, I know I knocked him down, but I didn't mean to. Besides, he didn't notice me before I ran into him either. I'd said I was sorry and I'd helped him up. What the fuck?
"Whatever," I said, and went to move around him. He started brushing himself off, and then freaked out.
"Look at this! Look at this! I have a snag in my outfit. Right there! You ruined my whole outfit!" There was a snag in his tights, right below his right ass cheek. It must have got caught on his skate blade when he fell. It was only noticeable up close. Still, looking at the snag, it was hard not to notice that the dude had a really cute ass.
"Dude, it's a little snag. No one is going to notice," I told him reassuringly.
"You did this on purpose. You're trying to sabotage me!"
"Hell, I don't even know who you are," I said, and that really pissed him off. "If you skate that bad that a snag in your leotard is going to ruin it, then you suck," I told him rudely. I was so done with his attitude.
"Shane! What are you doing?" a woman asked, hurrying over to check up on him.
"This idiot knocked me down and snagged my outfit," he said, gesturing at me. She glared at me, and I just rolled my eyes at both of them and walked away.
"Young man! Young man!" she called after me, no doubt to give me some shit, but I ignored her. I was so sick of putting up with crap from parents. I finally found JJ, strategizing with his coach.
"You all ready?" I asked, interrupting them.
"I'm nervous," he said.
"JJ, relax and enjoy this one," his coach said soothingly. "Norway is much more important. You can get stressed then." JJ chuckled a little at that, at the coach jibing him for being uptight. The coach nodded to us, and left us alone.
I was just about to tell him about Pat when another skater came up, laughing. "Shane's throwing a hissy fit."
"So what's new," JJ said, rolling his eyes. Like he wasn't a diva too.
"Some guy knocked him down and snagged his outfit. His mom tried to fix it, and just fucked it up even worse. Now he's got this big run down the side." They both started laughing, but I didn't.
"Who did it?" JJ asked. The other skater shrugged.
"I did," I said. They looked at me, and started laughing again. "It was an accident. I don't even know who that kid is."
"That's Shane Jackson," JJ said. I was about to ask him if that's the guy who was his major competition, but that would probably make it seem like I was dissing the guy we were talking to, implying that he wasn't.
"Guess I should disappear," I said, looking around like there would be cops chasing me.
"Good job," he said, and shoulder bumped me. At least I'd cheered him up and relaxed him a little bit, even if I was a wanted man now. I worked my way out of the skater's area while avoiding Shane and his mother until I found a relatively quiet place and called Pat again. This time he answered.
"Dude, are you alright?" I asked him.
"I'm not supposed to talk to you," he said nervously.
"That's bullshit. Besides, you already are." I waited for a chuckle, because that's what Pat would do, but he said nothing. "I just found out what happened. I was worried about you."
"You just found out today?" he asked, stunned.
"Yeah," I said, letting him hear how mad I was about that. "I've been asking about you all week, and no one would tell me shit."
"I didn't want to call you, in case you were all disgusted with me. I'm sorry. I figured you'd call me if you wanted to talk."
"Yeah, well I didn't know, otherwise I would have. We're friends, remember?"
"Yeah, but this is some deep shit." He was so morose, so down.
"What the fuck is going on?"
"The family that I worked for before Anders-Hayes, they had a son who was 15 when I started working for them. We were pretty tight. I ran into him at a bar a couple of months ago, and he tried to get me to mess around with him, but I wouldn't. He's called me a bunch of times, trying to hook up with me, and I kept blowing him off. So to get back at me he throws this story out there that I fucked around with him while I was guarding him."
"Did you?"
"What? What the fuck! You don't believe me either!"
"Calm down, dumbass," I said. "You didn't tell me anything to believe yet." He blustered for a little bit. "Tell me whether you did it or not, and I'll believe you."
"Of course I didn't do that. Hell, you hit on me and I didn't do anything."
"So I'm hotter than that guy?" I joked, flirting.
"Way hotter," he joked back. "So if I can resist you, I sure as hell could resist him."
"You think you'll have all the legal shit worked out by next Friday?" I asked.
"No, but I'll have a handle on it. Gonna cost me a small fortune to pay the lawyers." So my dad didn't even offer to help him with that? I just got more and more pissed off about this situation.
"Good. You're back on duty next Saturday when I get back from Arizona."
He didn't say anything. "Your dad won't go for that."
"I think that by the time I'm finished with him, he'll be willing to agree to just about anything so I'll leave him alone," I joked. Sort of. "I'll work it out. If not, we can run off together."
He laughed at that. "Right. Then I'd end up in jail for sure."
"Might be worth it," I flirted. I could feel him blushing over the phone.
"Knock it off," he said, and then got serious. "It means a lot that you called, and that you said you still wanted me to work for you."
"I would have called sooner if I'd known. I'm sorry about that."
"Doesn't matter," he said. I heard cheering.
"I gotta run watch JJ skate. I'll see you next Saturday. Wear something slutty." He chuckled, then said goodbye. I walked up into the stands and took in the seating arrangement. Sitting, from left to right, were Jack, Pop, Dad, Stef, Grand, and Claire. In the second row, Cody was behind Jack, with Matt next to him, and Wade next to him, sitting behind my dad. I sat in the second row as well, next to Wade and behind Stef and Grand. I got effusive greetings from Matt and Wade, and from Aunt Claire and Uncle Jack. My dad eyed me warily. He's a smart guy.
"Well there you are," Stef said cheerfully as I sat down. "I was wondering where you had gone."
"I went to check up on JJ," I told him.
"How is he?" Dad asked. I completely ignored him, which freaked him out. Instead, I continued to talk to Stef.
"I almost got in trouble down there."
"Imagine that," Grand joked.
"And what did you do?" Stef asked, ignoring that I was ignoring my father.
"I bumped into this guy that JJ hates and knocked him down. He's not sure if he can skate now."
"You hurt him?" Dad asked. I didn't respond to him at all.
"And who is this young man that JJ hates?" Stef asked.
"Shane Jackson," I replied.
"So is he injured?"
"He has a snag in his outfit," I said, trying not to giggle, but couldn't help it.
"These guys are major divas," Matt observed.
"The poor boy. He's having a fashion disaster," Claire observed. "Kind of like your outfit," she said to Stef. That made us all laugh.
"Can I ask you for a favor?" I asked Stef, before he and Claire embarked on a lengthy argument about who was wearing nicer clothes. That got everyone's attention.
"You can ask, and if it is within reason, I will grant it," he said, smiling at me.
"I need some money."
"What do you need money for?" Dad demanded. I ignored him.
"How much do you need?" Stef asked, giving my dad a look that told him the conversation was between the two of us.
"I'm not sure."
"And what is this money for?"
"A friend of mine has a lot of legal bills, and he's going to need some help paying them. Seems that his last employer left him pretty high and dry." Dad knew exactly who I was talking about, and he just about freaked out, but Stef was faster.
"Of course. Just let me know how much you need."
"Thanks, Stef."
"Can I talk to you?" Dad asked me severely, standing up.
"No," I said, and stared at the ice. "You need to sit down. You're blocking Wade's view."
He was so pissed off; the veins in his neck were showing. He sat down and looked at me firmly, trying to scare me with his eyes. "You can't talk to Pat!"
"That's going to be pretty hard to do, since he's guarding me again, starting next Saturday." Even Robbie's eyes bulged at that one.
"He's not going to guard you," Dad decreed.
"I figure that if I have to have a guard because people hate you, I should at least be able to pick him."
"We'll talk about this later," he stated.
"Right. When none of these people are around to see how badly you treat the people who work for us. How incredibly disloyal you are. How you'd sell them down the river in a heartbeat to avoid a bad article in the press." I smiled at Wade. "He's a lot like your mother." Wade wanted to laugh so hard at that, but he restrained himself.
"That's ridiculous. He was charged with molesting an adolescent boy that was in his care. Someone just like you."
"I think Pat was more likely to be molested by Will than the other way around," Matt joked.
"Seriously," Wade agreed, both of them bringing some levity to the discussion.
"I know, right? Where are you going to find another guy to guard me who doesn't want me?" I asked them, making us all laugh.
"Unless he's straight," Matt said.
"Even then..", I joked, winking at Matt. He snaughed to show he appreciated my slutty sense of humor. He would.
"Child molestation is not something to joke about," Dad said severely, trying to grab the moral high ground.
I tapped Grand on the shoulder. "Clarify something for me." He looked back at me. "When someone is charged, does that mean they're guilty?"
"It does not mean they are guilty, it just means they are suspect," he said. "They can only be found guilty in court."
"So if Rafael were charged with a crime, would you immediately fire him?"
"That's different," Dad snapped.
"How come when Grand makes statements like that, you tell him it's because he's wrong?" Dad just stared bullets at me, while I could sense that Grand was laughing hysterically beneath his smooth veneer.
"To answer your question," Grand said, "it would depend on the crime, and it would depend on whether I felt he was guilty or not."
"How would you figure out whether you thought he was guilty or not?" I was being a dick, embarrassing my dad in front of our whole family, but I was also genuinely interested in his response.
"I'd ask him if he did it, and look at the circumstances around the situation. Where the facts were vague, I'd trust my judgment. In the end, if it was a member of my household, I would give him or her the benefit of the doubt."
My dad was getting ready to jump into the fray with him, but I asked Grand another question, cutting him off again. "What if you were in a job where it would be embarrassing to employ someone who was charged with that crime? Would you sacrifice that person for your position?"
"That's enough, Will," Dad all but shouted.
"I'm curious," I said. "I want to know what he says."
"So do I," Claire said, looking at Grand.
"I think there are more variables than that," Grand said sagely. "In the end, though, if I thought the person was innocent, I would not fire him or her. You mentioned Rafael, who along with Anna has worked for me since 1968, even though they no longer have to. That kind of loyalty is a two-way street."
"Thank you," I told him. "That was very enlightening."
"You're welcome."
"All we were doing was removing Pat as your guard while this thing worked out," Dad objected.
"So you're gone 99% of the time, and when you do finally show up, you lie to me?" I challenged. "That's a bunch of crap. You didn't even have the balls to tell me about it. I've been trying to find out what happened to Pat all week, and you two have been avoiding me. You're both miserable cowards," I spat.
"There is, perhaps, some justification in avoiding a conversation with you," Stef teased.
"Do you think it was right for them to fire Pat and not tell me why?" I demanded. Dad made to jump in, but I stopped him. "I want to know what he thinks."
"I do not," Stef said, giving my dad an apologetic look.
"Do you?" I asked Grand.
"I don't think it's my place to get involved in your dispute," he said. I looked at him meaningfully, telling him that wasn't going to work. He sighed, and then said, "I agree with Stef."
"Sometimes it's a parent's job to make decisions for their child," Dad said.
"Child?" I asked, raising my eyebrow. "Maybe I need to work harder to show I'm not a child."
"That will not be necessary," Stef said hastily.
"Besides, that parent would have to be around enough to know something about the kid in question. You lose that battle."
"Knock it off with the guilt," he said.
"Where are you two going tomorrow, after JJ finishes kicking ass?"
He looked to Robbie, who was really uncomfortable. "We're going to St. Barts," Robbie said.
"So for your birthday, you get away from your family and leave them behind?" I asked. "Sounds like every day is your birthday." The look he shot my way got even more evil, if that were possible.
JJ and his group skated out on the ice and started warming up, saving them from my assault. "He's really good," Robbie said.
"He is," I agreed. "When's the last time you saw him compete?"
"This summer," Dad snapped.
"I see," I said smugly.
"Just because I'm not around all the time, doesn't mean I'm a shitty person," Dad said to me, now so pissed off he was almost yelling. "And that has nothing to do with Pat."
Only he hadn't figured that I was even more pissed off at him. "You two are no-shows around here, and that does have something to do with Pat. He was the guy that I relied on to take me places, and to help me stay organized, and to listen to me when I had problems, when you weren't around to talk to, or refused to answer your phone," I turned to Robbie, "or decided to just breeze right past me and not give me the time of day. So he was your surrogate. And then, he has a problem, and you don't talk to me about it, you probably didn't really talk to him about it, you just fired him, and left me high and dry. Then, did you think to step in and take over? Oh no. You were too busy."
"I didn't think about it that way," Dad said, sort of relenting, probably hoping it would calm me down, but it didn't.
"Well, if you had taken a few seconds to ask me about it, I might have clued you in, but I'm sure you had something really important to do instead. Like worrying about whether Wade got laid on his date with Sean, or planning your big excursion to St. Barts. So instead, you just fired him, and didn't even ask me about it. In my book, that's what makes you a shitty person."
"You think I'm a shitty person?" he demanded, outraged.
"I do," I affirmed. "Very shitty. Because not only did you do that, but also when you fired Pat, you made him look guilty. So now, when he has to answer these charges, they ask him about his work experience, and he has to tell them that he was let go. 'Why?' they'll ask. He'll have to tell them it's because you didn't believe him, and you didn't trust him. And a jury probably won't either. So your actions showed where you stand on this thing."
"What if he is guilty?" he asked.
"He's not."
"How do you know that?"
"Because he told me he was innocent, and I believe him," I said firmly. I looked over at Robbie and saw him reeling from this. He got it, he understood what I was saying, and he was such a nice guy it was ripping him up. I felt bad about that, but this was important.
The warm-ups were over, and they got ready to start the competition, so that conveniently filled the void of silence our nasty conversation had left. I sat back and watched the various skaters, waiting for JJ to start, when Ryan suddenly sat next to me.
"Dude, I didn't think you were going to make it here this afternoon."
"It was either this, or spend time with my dad, and I'd rather do anything instead of that," he said.
"I know just how you feel," I said, glaring at my father. He ignored me, but I knew he'd heard me.
JJ came out to skate, and we all clapped and cheered for him. He looked briefly in our direction, then pasted on that skater's smile of his as he got in position to start his routine. The music started, and so did JJ, moving smoothly and gracefully. We were on edge the whole time JJ performed, but I'd seen his practices enough now to know the routine, and to know that he was in a groove. He did really well. The next guy up was Shane Jackson. He came out wearing some weird tunic thing to presumably cover up his messed up outfit.
"What is that thing he's wearing?" Claire asked.
"He didn't have that on before. I think he's trying to cover up his snag," I said, trying not to laugh.
He started off his program, and was good, probably almost as good as JJ, but he lost it about halfway through his routine and fell on his ass while doing a double axel. I actually felt sorry for him, and felt bad about his snag.
As soon as he was done, Wade and Matt got up. "We have to get going," Wade said apologetically. "We've got to get ready for our game."
"Game?" Ryan asked.
"We're playing UCLA," Matt told him.
"We'll walk you out," I volunteered. I was hungry, and wanted to hit the snack bar anyway. Besides, it was fun to be seen hanging out with two guys as cool as Matt and Wade. When we were out of earshot of our family, Wade pulled me aside.
"Look, you're being pretty hard-core with your dad. He's a busy guy, and it's not easy to balance everything."
"Balance is the key word there," I said firmly.
"Yeah, it is, and you made your point. And you made your point about Pat too. And for what it's worth, I think you're right."
"Thanks," I said, smiling at his validation.
"Now here's the deal. You keep facing your dad, you won't get anywhere. You laid out your case; you embarrassed the shit out of him and Robbie in front of everyone, so now you have to shut up about it." I didn't like that one bit, and he realized that. "You know the old saying, about beating a dead horse?"
"When Pat's back, I'll cut him some slack, but not until then," I said defiantly.
"You know, if you ease up, other people may do some of the work for you. They call that delegating," he said, and raised an eyebrow. He was so sexy it was almost a crime.
"Who? No one wants to argue with him."
"Except you," he joked. "Alright, let's make this a learning moment. Who in that group will have the biggest impact on him?"
"Stef?"
"Possibly," he said, but that's not who he was talking about.
"Pop," I said, getting it.
Wade nodded. "Robbie understands now. Give him a chance to explain it to your dad."
"I'll think about it," I said, being grumpy. He tousled my hair and headed off. Meanwhile, Ryan and I walked around the rink and I told him all about Pat.
"Dude, that sucks. You think he did it?" he asked.
"No," I said firmly. "Do you?"
"Never hit on me, and you weren't closing the deal with him. You are pretty lame, though," he said, giving me shit.
"I may be lame, but I get laid more than you."
"We'll see about that," he said. "I scored a flask full of whiskey for the trip!" he exclaimed, changing the subject.
"Kick ass! I've got a bunch of weed in a waterproof bag."
"I predict that we are the most popular dudes on this trip," he said.
"No shit. You want to go to the hockey game tonight?"
"How will we get there? I'm not hanging out with that Michael dude." Ryan didn't like him either.
"I'll work on it," I told him. We headed back to the seats and found everyone there talking, and the conversation looked pretty intense. They shut up as soon as we got back, which meant they were probably talking about us.
"You got food," Cody said.
"Want a bite of my hot dog?" I asked him with a leer, cracking him and Stef up.
"It's too big for me," he said, flirting back. I was about to make a joke about how he should be careful, or he'd end up getting fired too, but I heeded Wade's advice and kept my mouth shut.
"Are you going to the game tonight?" I asked Stef.
"I do not think so. We will probably go to a party, and no, you cannot go with me. I would worry myself to death that you were off participating in some orgy."
"Are you going to be participating in the orgies?" I asked Grand.
He scowled at me, and I smiled back at him. "I don't do those." He paused for a second. "Anymore." We all laughed at that.
"We're going to the game," Robbie said. "We can take you."
"That's OK," I told him. I really didn't want to be in that close of proximity to him and my dad. "We'll just get a car to take us."
"How about if you ride to the game with us, and then if you want to go somewhere else, we'll get you some transportation," Dad said, being nice.
"Alright," I said skeptically. I looked at Ryan, and he just shrugged, wondering what that was all about.
"Tomorrow night we're going to go out to dinner," Dad announced. "After JJ's competition ends, but before the hockey game." He turned to Ryan. "You're welcome to join us." Man he was being nice. Maybe Wade was right.
"Thanks," Ryan said.
"We're going to go down and see JJ," Dad announced.
"I think I'll stay here," I said. "I'm a hunted man." My dad smiled at me, appreciating my sense of humor, and that I wasn't being completely bitchy.
"I'll be back," Ryan said. I nodded. JJ liked Ryan, since he'd taken time to go watch JJ practice. That's how JJ was, such a total diva. If you paid attention to him and made him feel important, he liked you. If you didn't, he was a bitch from hell. As I sat by myself, pondering that, I wondered if I was the same way. I'd been doing that to my dad, ranting at him for ignoring me, and as soon as he focused on me for a few seconds, I left my bitchy self behind.
I thought more about that, and decided that even if I was, I had some legitimate reasons to bitch. I was right about Pat, and I was right about the way they handled it, and I was right about the way they blew me off. I mean, how hard was it to call me every day, or even every other day? It's not as if I talked on the phone with Dad for hours on end. Ten minutes was all I was asking for. That made me sound so pathetic, and made me mad at him all over again. Maybe that's how JJ felt, like he had to beg, or rant and rave, to get attention. I suddenly understood him a lot better, and felt pretty sorry for him. And for myself.
Then I forced myself to be fairer about the situation. Both Dad and Pop had high-powered and demanding careers. They were both very successful, and I was proud of them. They had always made sure in the past that we knew they loved us, and they did their best to stay involved. Shit, they went to JJ's tournaments whenever they could, especially the important ones. It's just that lately they'd been focused on other things, and the balance had gotten out of whack. It told me a lot about how much I loved my dad that when that took him out of my world, it elicited such a violent reaction from me.
Then I thought about Pat, and what he must be going through. This week must have been agonizing for him. I pulled out my cell phone and called him.
"You're calling me again?" he asked, joking.
"You're in a good mood. What's the deal?"
"I, uh, I..." I could tell he was blushing. He must have someone there with him.
"Is he still there?" I asked.
He didn't say anything for a bit. "Yes," he finally answered shyly.
"I want to meet this guy," I said. "He into threesomes?"
"That's not funny," Pat snapped, and I sensed that was more of an indicator of how jealous he was than of any real irritation at me flirting.
"Right," I said dismissively. "How much are your legal bills?"
"Why?"
"It's rude to answer a question with a question."
He sighed. "Ten thousand so far and it will probably be that much again before this thing goes anywhere."
"I got it covered," I told him. There was silence on the other end. "Pat?"
"You got it covered?"
"Yeah. I asked Stef for the money, and he said he'd give it to me."
I heard another voice in the background, sounding concerned and maybe a little angry. "It's fine," Pat told him, all choked up. Pat must be near tears, and the guy there thought I was saying something to upset him. "Thanks Will. That's a really nice thing to do. I don't really have many people in my corner. Having you there makes all the difference in the world."
I felt tears in my eyes, because he was so sincere and it was so meaningful. "Dude, if I don't help you out, I may just end up having to hang out with Michael," I joked, to ease the intense emotional moment. He laughed, and then we hung up.
I was surprised to find Stef looking at me. He usually was much more noticeable when he went somewhere. "You are alright?"
"I called Pat. He needs $20,000 for his legal bills, and I told him you were going to give me the money to give to him to cover them." Stef looked meaningfully at Jeff who made a note to remind him later.
"And it was a sad conversation?" Stef asked, digging.
"No, it was just emotional. I think he was feeling really lonely, and rejected, and now he doesn't feel quite so isolated."
Stef gave me a big hug. "Some things, and some people, are worth fighting for."
Copyright © 2013 Mark Arbour; All Rights Reserved.
Story Discussion Topic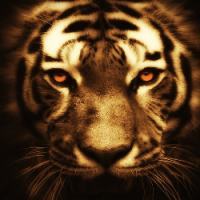 Open Club · 132 members · Last active
A fan club for Mark Arbour to chat about his stories
---
Chapter Comments