Comments Invisible in Dark Mode Bug Has Been Reported. We are working on patch.

Paternity - 62. Chapter 62
November 10, 2000
Escorial, CA
Will
"You OK?" I heard Wade ask, interrupting my introspective gaze at the lights of the Bay Area. His words actually preceded his arrival outside. We instinctively walked together to the porch area.
"I don't know," I said. There was a swing on the porch, so we sat on that and gently began to swing back and forth. It was kind of cold, but I was comfortable enough in my hoodie, and Wade never seemed to get cold. Then again, he could be freezing, and he'd never admit to it, even if his fingers were turning blue. "I have to do this. I have to escape from them."
"Do you think things will be easier here? I don't care whether you're emancipated or not, you'll still have to follow rules."
"It's not about the rules; it's about how the rules are determined, and how decisions are made. I want a seat at the table. I'm not willing to put up with arbitrary bullshit."
"Makes sense."
"You know, no matter what happens, no matter what I do, Dad always treats me like I'm a fucking second grader. I've tried to explain it to him, tried to work with him, and he can do alright for a while, but whenever things get tough, he reverts right back to that mode. And that's the time, like in Norway, when it's most important for him to treat me with respect, and for him to make sure I have input into how decisions are made about my life."
"And this will change that?"
"Yeah," I said emphatically. "Because I can tell him to fuck off. Now I'm immune from his rants, and from my mother's psychosis, and from JJ's attempts to manipulate her fucked-up mind."
"I think it will work, but not because of that," Wade said thoughtfully.
"What are you talking about?"
"I think that now you'll have to account to yourself, and yourself only, for your actions. You screw things up, and you have to answer for it. You screw up bad enough, and they'll revoke your emancipation."
"They can do that?" I asked. I hadn't considered that, but it made sense. If the state could emancipate me, they could enslave me again.
"They can."
Suddenly I felt very much alone, and a bit like a rudderless ship. "So you think I can handle that, and make good decisions?" I asked. I was desperate for validation, and he seemed to get that.
"I know you can," he said emphatically. That got him a nice smile, my way of showing him how much that statement meant to me. "You tend to see things in terms of right or wrong. I think as you mature, you'll start to see the nuances there, but for now, I think that will serve you well. You'll be less tempted to rationalize things."
"Like my father does."
"Yes, like your father does," Wade agreed. "But we all do that. He just seems to be living in a world of nuances lately, without that strong barometer of right and wrong to guide him."
"You know what I don't get?"
"What?" Wade asked.
"I'm not a dad, but when I go down and hold Riley and Maddy, I feel so protective of them. If someone did something to one of them, I'd lose it."
"I totally understand that feeling," he said. "That's guided pretty much everything I've done since Riley's been born." I nodded. "So what don't you get?"
"I don't get why my dad didn't really go after Michael. Why didn't he care enough about me or JJ to do that? I would have. I would have fried that son of a bitch until he was ashes. Why didn't he?"
"I think you'll have to ask him that," Wade said, which meant he didn't have an answer either.
"Maybe I will, someday when we can actually have a conversation."
"It takes two to have one of those. You can throw some serious rage too."
I chuckled at that. "Maybe." He raised his eyebrow. "You're just sticking up for your boyfriend."
"He can take care of himself." Now it was my turn to raise an eyebrow. "Most of the time." That made us both laugh, and he took that opportunity to escape from me and my shitty mood.
He got up and went inside, while I stayed there, enjoying the cool air and the solitude. I looked at my watch, but it was only 10:30. Another hour and a half before Tony got here to take my mind off of things. I hadn't eaten much at dinner, so hunger finally drove me into the kitchen.
Robbie was there, eating, but I ignored him. He looked like he was about to say something to me, but I glared at him, and he decided to stay quiet. It was a smart move on his part. Matt came in after I started eating and took in the scene, and he decided to stay quiet as well.
"I'm sorry you thought I didn't want you to move up here," Matt finally said.
"You've never really seemed to care much about what I do, and I'm fine with that. But this is my grandparents' house, and no one besides them is going to make me feel unwelcome. I have a right to be here. Period."
"I never said you didn't," he said, getting all defensive.
I looked at him intensely, and got that he was being sincere, and not a smart-ass like before. "I'm sorry," I said, relenting. "I didn't mean to be so bitchy."
"It's OK," he said, and resumed eating.
"It's like this is my home now, and just as I'm reaching out for it, I felt like you were slamming a door shut in my face."
"I wasn't doing that," he said emphatically.
"I get that now," I said, and smiled slightly. "I hope you see where I'm coming from on this. I mean, if you went home to Ohio, and there was someone living with your parents, and that person made you feel like you didn't have the right to be there, how would you react?"
"You're the one who made these decisions," Robbie intervened.
"And you're not part of this conversation at all!" I snapped at him, then turned back to Matt.
"I think I understand what you're saying," Matt said warily. "It's cool."
"Awesome," I said, and really smiled at him.
"You act like this is a done deal," Robbie said, destroying the nice détente I'd just reached with Matt. "It's not."
"No?"
"For emancipation to work, your father has to agree to it."
"No, that just makes it easier. And I'm pretty convinced that he'll agree to it."
"What makes you so sure of that?"
"Because if he doesn't, he's going to have to answer for the crap he pulled in Norway, and the crap he pulled before that. He's so worried about his reputation, and his public image, that he made all the wrong decisions then. He sure won't want that stuff exposed, along with how he handled it." Robbie said nothing. "Or did I get that wrong? Does the chairman of Triton, and does the president of Anders-Hayes, really want all of this dirty laundry in the public eye?"
"Juvenile hearings aren't public."
"They are when the juvenile has a big mouth," I said with a smarmy look.
"You are impossible," Robbie yelled, then stood up and stormed out. He was so mad he'd left his half uneaten sandwich behind. That never happened.
"Since you'll be living up here, maybe we can work on your people skills," Matt joked. I laughed with him at that, and it seemed to seal the peace between us. Matt finished his sandwich, looked around with this conspiratorial expression, and then ate the rest of Robbie's sandwich too. It was too funny.
"So what happened with your game tonight?" I asked.
"Dude, it was like when we were on, they were on, and when we were slugs, they were slugs. I'd rather lose big time and at least get some goals than have a boring-ass game like that."
"Both goalies stopped all the shots during the game, and there were some damn good ones, then they were porous at the end," I said, more of a question.
"One on one is tough, and our goalie sucks at it. We get to a shootout, we know we're probably going to lose," he said, shaking his head. "Maybe you should take up hockey. We could use a good goalie."
"Dude, who's stupid enough to stand there while people shoot a slab of plastic at them? Isn't a slapshot like 100 miles an hour?"
"Not that fast, but it hurts like hell," he said. "You're right, though. Goalies tend to be pretty strange."
"I'm going to go get cleaned up," I said.
"You have a date?" he asked.
"I do," I said, winking at him. "Time for some sexual healing." He was laughing even as I walked out the door. I took a shower, to make sure I was fresh and clean, and then hung around in my boxers and a T-shirt, watching the clock. I wasn't really horny, but I was stressed out. At 11:30, I heard someone walking down the hall, and when I looked up, there was Tony, standing in the doorway, grinning at me. "Come on in," I said.
I walked over to the door and shut it behind him, making sure I locked it. "It's good to see you," he said.
"I've had one of the shittiest days of my life. I need you to make it better," I said, as I moved up to him and closed my hands behind his neck, pulling him in to kiss me.
"You had a bad day, eh?" he asked, as he broke off our kiss. He began to take off his clothes in a deliberate way, going so slowly it was maddening. He took off his shoes and put them in the corner, then his socks, and folded them up neatly inside each shoe. He hung his pants over a chair, with his shirt on top of it, neatly folded. I was staring at him, lusting blatantly, and he smirked as he pulled his boxers down, letting his big dick flop out. It wasn't hard yet, just plump. I pulled my T-shirt off almost frantically, along with my boxers, and just tossed them across the room, cracking him up.
He led me over to the bed and made me sit down, then pushed his dick in my face, demanding that I suck him. I did. He hadn't showered like I had, so every time I bobbed down on him, I could smell him, his stale body odor, which was attractive and repulsive at the same time. "That's right. Suck that cock," he said. His words just spurred me on.
He stopped me and pushed me down on the bed, then flipped me over onto my stomach. I felt his hands running up my legs to my ass, and felt his fingers graze my hole, eliciting a loud moan from me. I grabbed the lube and handed it to him. "Here. Fuck me."
He lay down on the bed next to me, his leg draped over mine, as he worked his fingers into my ass. He was driving me nuts. "You been safe?" he asked me, his voice husky.
"Yeah," I said. "You?"
"Yeah," he said. He lubed his dick up and got behind me, then I felt that familiar sensation, the same one I'd felt a few hours ago when Jeff fucked me, that feeling of a cock at my hole, probing, demanding access.
"Ah!" I cried, more in pleasure than pain, as he entered me in one, long, smooth stroke. He was on top of me, fucking me forcefully, and I totally surrendered. Only he'd learned some new moves. He stopped after a bit, and pulled me onto my side, then spooned up behind me and slid back into me. God, that was heaven. I could hear him panting and moaning in my ear, I could feel his big dick spearing me, while all the time his hands explored my body, and his lips nuzzled behind my ear. He was driving me crazy. It felt so good...too good. "I'm gonna cum," I shouted.
"Yeah, shoot that load," he said roughly, as he stroked my cock in time to his thrusts.
"AHHHH!" I said, more of a scream, as my first shot of cum rocketed out of my dick, landing God knows where. I didn't care, I just let myself go, letting him take my body to a place that must be nirvana. When I was done, and coming down from my orgasm, he had his. I felt him tense up, and he used both of his hands to pull my hips into him. He came for a long time, and it wasn't all that pleasant since I'd already blown, but just giving him that much pleasure was a complete balm.
He pulled out slowly, while I grabbed a towel to wipe us both off. As good as it had been, I got nervous, because I so wanted him to stay with me, but this had been the time in the past when he'd run away. Not this time. This time he resumed his position, spooned up behind me, just holding me. It was nice, but I needed more, so I rolled over and wrapped my arms around him. We lay there facing each other, just embracing, for a long time, neither one of us saying anything. I tensed up as I remembered Ryan. "What?" he asked.
"I had sex with a friend of mine. I told you I was clean, and I trust him completely, but I should have told you about him."
He looked at me. "You're sure about him?"
"Yeah. We only fucked four times, and before that he'd only been with two other people, both girls. He used condoms with them."
He seemed annoyed, and I understood why. I'd totally betrayed his trust. "You still with him?" That shocked the shit out of me. He seemed more upset that I'd been with another guy, than that I'd let Ryan fuck me without a condom.
"We're not together. We were just horny. But he got back together with his girlfriend, so I got cut off," I said, smiling. "I'm sorry about this."
He shrugged, to the degree that you can when you're lying on your side. "You trust him, I trust you."
"I'm really glad you came up to see me."
He seemed to think that meant I wanted him to leave. "I should probably get going."
"Look, you can go if you want to, but I'd like it if you stuck around."
He kissed me again. "I can do that."
"I have some news."
"What?" he asked, with a combination of curiosity and dread.
"I'm moving up here as soon as school's out, around Christmas." I watched his face carefully, to see if he'd freak out, but he didn't.
"That's awesome," he said, smiling.
"I was hoping you'd think so."
"You didn't think I would?" he asked, getting all defensive.
"I'm paranoid these days, and I don't take things for granted."
"I like it when you're here."
"Good," I said, and he fucked me again.
---
November 11, 2000
Escorial, CA
Will
Tony woke up early, fucked me one more time, and then left. I think he wanted to try and sneak out before anyone else was up. I took a shower, then threw some clothes on and went to the kitchen. I'd just started eating when my dad walked in. We both froze, and then relaxed. He went and made himself a bowl of cereal, and sat across from me. I decided that I'd busted his balls pretty hard yesterday, and over the past week, and that it may help things along if I held out an olive branch.
"I was going to go riding after I'm done eating. You want to go with me?"
He looked at me, and I could see the conflict on his face so clearly. He wasn't done being mad at me, but he didn't want to pass up a chance to try and heal our rift. "I'll think about it," he said. That was too bad. His anger was worth missing an opportunity for us to move forward with this.
I finished eating, and stood up. "Maybe some other time," I said, and walked out of the kitchen and headed to the stables. I wasn't going to push the issue with him. I knew that if I did, it would just be ugly. "Which horse needs exercise?" I asked the stable hand.
"Charger," he said, referring to the stallion.
"Saddle him up for me, OK?" He nodded, smirking because Charger wasn't easy to handle. I wasn't as good a horseman as Wade or Grand, but I was good enough to keep Charger in line, even though it took some effort on my part. I went and put on my tack, then came out to find the horse waiting, stomping his hooves he was so eager to get out and run. I hoisted myself into the saddle and squeezed my legs, unnecessarily urging him into a walk, then a trot. I led him across our land, and down to the Stanford lands, and then really let him cut loose. He loved this, loved to just haul ass at a full canter. I spent most of the ride focused on keeping my ass in the saddle, but it was fun, and it was exhilarating.
I finally managed to rein him in and turn him around for the ride back. With Charger, I felt like I had some control, but not complete control. I needed to work on developing complete control. I slowed him to an easy canter, then to a trot as I thought about that. I wondered if that was a character flaw, if I was a control freak. It was possible. Was that what this move to Palo Alto, and this emancipation thing, all about?
As Charger trotted along, I thought about what it would be like to actually be up here. So far, things were good. Tony was happy, and he'd spent the whole night with me, which was kind of a change from the past, when he'd bolted out of my bed right after he'd blown his load. Damn he was fun. I couldn't stop myself from grinning. And Jeff was here, and he was fun too, and a good friend. I hadn't seen John yet, but he'd be around. My family here in Palo Alto seemed glad that I was going to be here, and I'd even made some progress with melting Matt's frosty attitude. But what if all that changed? What if suddenly I didn't get along with Grand and Stef and Aunt Claire? What if Jeff and Tony told me to fuck off? Those would be pretty shitty developments, but they weren't likely, and even then, did they change the big picture?
And that's when I had an epiphany, when I really knew that what I was doing was the right thing for me, and probably for everyone else too. No matter how things turned out, I had to do this. I had to take control of my own life, my own destiny, and I had to start out fresh. This world offered me the best option, but it wasn't the only one. I could go to a boarding school, or even get my own place. This move was so many things, but in the end, it was about me getting to a place where I was safe, happy, and where I could thrive. That place wasn't necessarily a geographic location. That place was a legal place, and a state of mind.
I saw another person on horseback up on the hill, but I couldn't make out who it was. I spurred Charger and he took off, galloping toward this mystery rider. It didn't take us long to get close enough for me to see it was Tiffany. I reined Charger in without too much difficulty and pulled him to a walk to match Tiffany's pace. "I'm glad you took him. He's more than I can handle," she said.
"I know how to handle stallions," I said with faux bravado. She smiled slightly and shook her head.
"Well you certainly have made quite a splash with this emancipation thing."
"Were they talking about me?"
"Duh."
"What do you think?"
"I don't really have an opinion," she said.
"Since when?" I asked, giving her shit.
"All of this shit has just emotionally exhausted me."
"I know how you feel," I responded. She gave me a sideways look, which I returned, daring her to blame all this on me.
"So when your mother gets out of the hospital, they'll have to spring this on her."
"So. She'll be pissed off at me. There's nothing new about that. Only once she's over it, maybe things will actually be different."
"What are you talking about?" she asked rudely.
"My shrink thinks that it takes us and puts us on an equal footing. She won't have this power over me, and that means I'm not vulnerable to her ranting. And if JJ starts his bullshit, where he whines to her and gets her all fired up, there's not a damn thing she can do about it."
"I think that will just frustrate her," Tiffany observed.
"I agree. But over time, maybe she'll get tired of raging at the machine, and she'll be willing to try and have a civil relationship."
"Maybe," she said.
"You act like this is my fault. She got to Norway with a chip on her shoulder, and was blatantly rude to me from the beginning."
"I didn't say it was your fault."
"I said you were acting like it was," I countered.
"It's very frustrating to see the person you loved turn into a person you can't stand. I don't know what to think about that."
"Maybe it's time for you to emancipate yourself too," I said.
"Maybe," she said, smiling slightly.
We rode along in silence. This whole conversation had focused on our relationships with other people, not with each other. I really wasn't worried about my mother. I'd all but written her off anyway. But Tiffany and I had always been pretty tight, and I didn't want to have problems with her. "Are we OK?" I asked.
"I think you're an asshole," she said. She said it in a bitchy way, but her eyes were twinkling a bit. She was playing me.
"Yeah, and you're a bitch from hell. But that doesn't answer my question."
"We're OK," she said.
"Good," I said, then kicked Charger, sending him from a walk to an easy canter almost immediately. Tiffany's mare followed along, ignoring Tiffany, who was yelling at her, then at me. I just laughed and headed back to the stables. I changed out of my tack and headed back into the house for more food. I was turning into Wade: I was hungry all the time.
I walked into the kitchen, and right into an argument. "The reason he pulls this shit is because he knows that he can come running to you, and hide behind you," Dad said to Grand forcefully. I paused to watch them for a minute, both to keep my anger under control, and to study Grand's reaction. He just looked at my dad with this patronizing air, as if to say that Dad was clueless. That just infuriated my father even worse. I thought about how JJ liked to use me as his whipping boy. I was the guy he liked to argue with the most. I think that Dad felt the same way about Grand. I felt someone next to me, and looked over to see Stef taking in the scene as well.
"Will is perfectly capable of figuring things out on his own. He's shown a remarkable ability to strategize, develop a plan, and implement it. I don't see that his actions are caused by me at all."
"He knows he doesn't have to listen to me. He just runs up here and you and Stef will tell him that he's right, and I'm full of shit!" I put my hand on Stef's shoulder to keep him calm.
"Sometimes I might say that, when you are," Grand said evenly. "If he's full of shit, I'll tell him the same thing. I can identify idiocy regardless of age."
"So you think I'm an idiot?" Dad demanded.
Grand had put up with enough, it was time to save him. I walked confidently into the room. "I think you're arguing with the wrong person. You should be talking to me about this."
Dad turned to me, really pissed off. "Don't tell me what to do."
"See, you don't like it either."
"Only I'm your father..." he began, but I cut him off.
"That line is really getting old. This issue has nothing to with Grand. It's between you and me," I said. He looked at me like he wanted to backhand me.
"Really? I think it has everything to do with them. If you didn't have this place, you wouldn't be doing this."
"You are so wrong," I said dismissively. "Emancipation isn't about coming up here. It's about me being responsible for myself, and my own life. It's about being in a situation where I don't have to do what you say, and I can tell you to fuck off if you piss me off."
"Oh great. A smart-ass loose cannon," he said, sneering at me.
"No, I'm responsible to myself. I have to make decisions and suffer the consequences. What I'm saying is that I think I can do that better than you."
"And we're back to that, back to how I always fuck things up for you."
"No, we've already talked about that, and accepted that as a truth," I said, smiling slightly to try and calm him down. It didn't work. "I was riding, and thinking about this, and realized that while I'm looking forward to being here, if it doesn't work out, I have other options. This isn't about me coming here. You don't seem to get that." I'd been calm, but I was starting to lose it. I'd heard it in my own voice as it got louder.
"What other options?"
"I could go to a boarding school, or even get a house or an apartment and go to school."
"And how would you pay for that?" he demanded. He gave Stef a dirty look, demanding that he not intervene.
"From my trusts."
"You don't have control of them."
I shrugged. "I'll have control of two of them. Tonto left me two trusts, and while I don't know how much money is in them currently, unless you've completely mismanaged them, there should be close to $5 million there."
"You are not going to take over those trusts and spend that money!" he all but shouted.
"There is a rule in this house on volume. I can break it too," I reminded him. "You sound like Wade's mother. Is this going to be the big issue? Are you going to freak out over money?"
"Alright smart-ass, how are you going to take control of them? You're not an adult."
"I will be. Legally. And the trusts state that I have control as soon as the state I reside in recognizes me as an adult." He stared at me, his mouth open. "Besides, I don't need control, I don't want that. I just need income to support me while I'm in school."
"That's not what Tonto intended," he said.
"And that is something that I can speak on with authority," Grand said, rejoining the discussion. "I think that Tonto would have been glad that they offered Will a degree of independence."
"And she would have been happy that by doing so, she caused no small amount of controversy," Stef said with a small grin.
"I'm still not convinced," Dad said.
"I'm not trying to convince you," I said. "I've already made up my mind, that this is how things are going to be. I'm absolutely confident that the judge, when he or she hears about how my life has been for the past few months, will agree with me."
"I'm not so sure about that," he said.
And with that, he'd finally pissed me off. I saw Stef's eyebrows shoot up in alarm, and even Grand got it. But I kept my cool. "I have a question for you." He just glared at me. "I told Wade that when I hold Maddy and Riley, I feel this amazing need to protect them, to fight to the death for them. Now I know they're not my kids, but Wade tells me that's how he feels too."
"That is often part of fatherhood," Grand noted.
"So here's my question: How could you let Michael do that to JJ and me, and do nothing about it? People cross you in business deals, and they vanish. You destroy them. But he took pictures of me getting my dick sucked and of JJ jacking off, and you seem just fine with that. It's a good bet he looked at them and jacked off. That doesn't seem to bother you at all." I saw that hit him like an avalanche, but he was too pissed off to let it resonate. He would think about it later, though.
"I'm not fine with it," he snapped. "It bothers me a lot."
"You're not listening to me. You figure out how you're going to answer that question, and how you can explain that to a judge, and we'll have a conversation about how I might lose." I walked past him to the counter, grabbed an apple and took a bite.
"I guess we'll see," he said.
"A week from Monday," I responded, with a really smarmy grin. He stormed out of the kitchen, while the rest of us stood there for only a moment, and then began making something to eat, as if the conversation had never taken place at all.
Copyright © 2013 Mark Arbour; All Rights Reserved.
34

2
Story Discussion Topic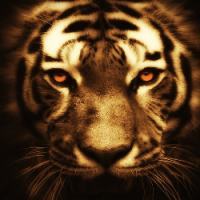 Open Club · 132 members · Last active
A fan club for Mark Arbour to chat about his stories
---
Chapter Comments