Paternity - 23. Chapter 23
October 4, 2000
Westwood, CA
Will
"Dude, you want to come over and study?" I asked Grafton.
"I have to go home tonight," he said morosely. "My mom is pissed off that I haven't been around. She has to tell her shrink that we have dinner together at least a couple of times a week."
I laughed at that, since it seemed like he wanted me to. We'd spent most of the week hanging out. On Monday and Wednesday, we'd gone to see JJ practice, and the rest of the time we'd done either our homework or just played video games or other stupid shit like that. It felt weird not having him around; he was easy company, someone who didn't bug me when there wasn't really anything to say. "Cool," I said, trying to make it sound like it was no big deal. "See you tomorrow."
"See ya."
I headed out of the school to find Michael waiting for me, which totally pissed me off. Pat had all but vanished, and no one would tell me where he'd gone. My dad had been in Connecticut, and I'd had a hell of a time trying to get in touch with him. I'd finally talked to him on Tuesday night, and he wouldn't tell me where the fuck Pat had gone, and blew me off when I bitched about hanging out with Michael. He was so on my shit list, even though it was his birthday today. I remembered how unpleasant he'd been on my birthday, and that just fueled my anger. I predicted a significant amount of discomfort in his future. Even Pop was useless. I'd waited around for him to get home from work, which was fucking late, and he'd just breezed past me too, totally blowing off my questions about Pat. They acted like I didn't care about the dude, which pissed me off even more. I spent more time with Pat than I did with Dad and Pop combined.
Michael was leaning out the window of the SUV, with JJ already sitting in the front seat. "I'm here to pick you up," he said officiously. He didn't like me, I didn't like him, and neither one of us tried to hide it all that much. My mood turned from complete crap to that scary mood, the mood where I'm really pissed off.
"Where's Pat?" I demanded.
"He's busy," he said, adopting a patronizing tone that just fueled the angry fire inside me.
"I need to go home." Before I got in the SUV, I wanted to make that clear.
"I'll take you as soon as I drop JJ off at the rink," he said. That would take a long time, with traffic, and Michael would go slow on purpose just to annoy me. He'd go inside to make sure JJ got situated, and dick around talking to JJ's coach, acting like he was JJ's parent or something, and we'd be there for at least half an hour before we left. Then we'd have to slug our way up to Malibu in traffic, and he'd drive along at an embarrassingly slow pace, even when traffic broke up. It would be a total torture session for me, where I put myself in his clutches and let him play games with me. Not happening.
"I'll catch a cab," I said, pivoting on my heel and heading away as I pulled out my cell phone.
"You can't do that!" he said. He jumped out of the SUV and raced toward me, grabbing my arm and spinning me around. He's lucky I didn't jack him hard for that.
"You don't tell me what to do." I got in his face. "And you can tell Pat for me that if he can't do his fucking job, he can find a fucking new one. This is bullshit. I'm explaining that to my father as soon as I get home." I was so sick of this shit. We had to put up with these guards because people hated my dad and may want to snatch me up, just like they did in Paris, so the least my dad could do is try to make it palatable. If Pat was going to be gone, Dad needed to get someone else to fill in for him. Was it that hard? I guess I was going to have to take charge of managing my own staff. Dad and Pop were so uninvolved in what was going on that they couldn't even be bothered to find someone to fill in while Pat was gone.
"I'll talk to your father." He was threatening me, and that was just a riot.
"Good luck getting him on the phone," I said. I called the cab company and told them I needed a cab, and offered them an extra twenty bucks if they'd get here in ten minutes or less.
Michael stomped off in a huff, and then came back about five minutes later with a smart-ass look on his face. "Your father wants to talk to you." He pushed his phone toward me.
"If he wants to talk to me, he can call me," I told him, and refused to take the phone. "You might want to give him my number though. I don't think he knows it." I said that loudly, so he could hear it through Michael's phone. A cab pulled up, and I hopped in, freaking Michael out. I gave the cab driver my address and sat back in the seat, happy for the first time all day. My phone rang and I saw that it was my father.
"I'm on the other line," I lied as I answered. "I'll call you back." I hung up the phone and kicked back, making him wait for about five minutes before I returned his call. I wanted to make sure I was well out of Michael's range.
"Where are you?" he demanded irately. Nice way to answer the phone.
"On my way home," I said simply. "I'll be there in a few."
"You can't just go running off..." he began, going off on one of his ballistic tirades.
"I'll talk to you when I get home," I said, and ended the call. That would really tick him off, and that made me smile.
I paid attention to where we were, and made sure the general route was right, then I pulled out my books and started plowing through my homework. I was starting to wonder if Crawford had the right idea by bailing on this school: there was a shitload of work to do. Still, I knocked out some of it on the ride home. The cab pulled up to our house and I took out my wallet and paid the guy, giving him a huge tip, then strode through the front door, bracing myself for the sermon that I knew was coming.
"Just what do you think you're doing?" Dad demanded, meeting me in the huge great room just beyond the foyer. Robbie was there with him. I was so pissed off at both of them, it was all I could do to remain calm and not just yell and scream at them. They'd both completely bailed on me. When Dad had travelled in the past, he had at least called and checked up on me, but he wasn't even doing that. Pop was working late too, and didn't even bother to make it home for dinner or anything.
"I got home from school, I'm going to surf for a couple of hours, then finish up my homework," I said to him simply. I learned a long time ago that it was usually better to go on the attack than to wait for him to come at me, so that's what I did. "Oh, and then I figured we'd have a party."
"If you wanted to celebrate my birthday, you could have done it by not being a pain in the ass," he snapped.
"The party's not to celebrate your birthday, it's to celebrate the fact that you two actually decided to show up at home for a change. I was so excited to know that you still lived here," I said, deadpan. The effect on them was interesting. My words hit Robbie pretty hard, and he looked visibly guilty. They didn't have that effect on my dad at all, they just made him mad, which was just fine with me.
"You can't just run away from your guard," he said, coming real close to shouting.
"I didn't run away from my guard."
"You ran away from Michael."
"Michael's not my guard, and he's not going to be my guard," I said emphatically. "I can't stand that guy. I don't want him anywhere near me." I stared at him defiantly, letting him know that I was not backing down on this.
"That's not acceptable."
"I agree," I said. "Where's Pat?"
"You have to work with these guys," he persisted. My eyes narrowed at him, since he didn't answer my question. He wasn't telling me something. This was bullshit. They were treating me like I was a little kid.
"Where's Pat?" This time I'd asked more forcefully.
"He's taken a few weeks off," he said dismissively, and prepared to change the topic.
I cut him off. "Why?"
"He doesn't have to tell us what he's doing on his time off."
"Do you know where he is and what he's doing?" I stared at him, demanding an answer. He said nothing. "Do you?"
"All I'm asking is that you cooperate and ride with Michael for the next few days." He was trying to cajole me, and dodge the question, which was hilarious, so I laughed at him. He was the guy that had to know everything; he couldn't stand being kept in the dark. Did he really think that when it came to someone as important to me as Pat, I'd just let it go?
"Really? You think that will work?" I laughed even louder. "Not a chance."
"You can't even be nice to your father on his birthday?" Robbie asked, jumping in to try and save my dad.
I stopped laughing just long enough to look shocked, and then started laughing again. "Yeah, just like he did for me."
"What's that supposed to mean?" Dad demanded.
And then I lost it. I walked up to him and got right in his face. "Well, on my birthday, you, Stef and Grand all decided to jump all over me and point out that I was a totally selfish bastard. You didn't give a shit about me, and about how that made me feel, the three of you just sat there and sliced me up into pieces, all proud of yourselves. So forgive me if I don't bend over backward to make sure you have a super-duper, terrific, fabulous, fucking birthday." The venom in my voice and the fire that flew from my eyes must have surprised the two of them, as they just stood there and stared at me. I backed away from him, taking a deep breath.
"No one was trying to do that to you on your birthday," he objected lamely.
I decided that if he was that clueless, talking to him was just a waste of time, and that calmed me down, changing my mood from raging-teen-from-hell into smart-ass-teen-from-hell. "I'm sorry if your birthday ended up like mine. What a crappy thing to happen to you. I actually feel really bad for you, remembering how terrible I felt." I went to walk past them when he stopped me.
"We're not done yet!"
"We're very done," I said. "I have a schedule to keep; otherwise you might actually have a reason to treat me like shit, instead of doing it just to get your rocks off." I pushed past him and headed up to my room, kind of surprised that they didn't stop me, or follow me. Maybe they both recognized that we needed some time to cool down. I went down to the surf room and changed, then hit the waves, which were pretty good today. That actually improved my bad mood, even though I was disappointed that my dad didn't manage to join me. I guess I'd kind of hoped that he'd make some effort to show me that he still gave a shit about me by spending some time surfing with me, but I was so far off his radar now that he didn't have time for that. I thought of all the good times we'd had surfing and hanging out, and how this was such a bond between us, and that did a lot to ruin the mood I'd tried to improve in the waves.
I waited until it was getting dark to finally hang it up and go inside. I avoided everyone and went up to my room for a long, hot shower, threw on some jeans and a T-shirt, grabbed a book I had to read for English, and then went downstairs to eat. The book would give me something to do if I was stuck waiting for everyone else. Dinners at our house weren't as punctual as dinners at Escorial. JJ was the only one at the table when I got there.
"I don't see why you have to be so difficult with Michael," he said. He was starting to sound like Alistair, but while that attitude was kind of cute on Alistair, on JJ is just seemed bitchy.
"Michael's a douche," I said simply, and sat down.
"No he's not," JJ insisted.
I glared at him. "Look, asshole. I've spent the last week hanging out with you, being a good brother, and a good friend. If you can't have my back on this one, the very least you can do is shut the fuck up."
"Whatever," he said, pouting.
Dad and Robbie came into the dining room, both dressed really nicely. "Wow. I didn't know we were supposed to dress for dinner," I said.
"Pop's taking me out for dinner," Dad said, trying to intimidate me with his look.
"Oh. Guess we didn't get that memo," I said to JJ. "You do know that Thanksgiving is coming up next month, right. Is that on your calendar?"
For once, JJ actually helped me out in an argument with him. "And Norway. Don't forget about Piruetten Hamar. You are going, aren't you?"
"I'm working on it," Dad said.
"Working on it," I mused. "What about you?" I asked Pop.
"Your father said we're working on it."
"You know, JJ," I said to him, looking around the house meaningfully, "this is probably the nicest orphanage in all of California."
"You may be right," he agreed.
"Everyone is coming down for the weekend, so go ahead and get this crap out of your system now," Dad snapped.
"Was Grand gone all the time when you were growing up?" I asked. "I'm just wondering. Never mind, I'll just ask him."
"When is Mom coming home?" JJ asked, interrupting before Dad could really lose it.
"She's doing better," I said to Dad. "You did know that, didn't you?"
"I knew that," he snapped.
"Oh, I didn't know if you'd had a chance to call and check in," I said innocently. "So when is she coming home?"
"In the next week or two," he said. "Depending on when she gets her memory back."
"Better leave some pictures around here so she remembers what you look like," I said. "Then again, we may all need to use them for that."
"You're hilarious," he said to me, all pissed off.
"Wow. I wasn't even trying to be funny," I said to him seriously.
"Let's go," he said to Pop, and they stomped out of the room.
JJ giggled. "You really pissed him off."
"He really pissed me off."
"What did he do?"
"First of all this is payback for him totally trashing me on my birthday."
"Yeah, that was pretty raw," he agreed, validating me.
"They know what's going on with Pat and they won't tell me. They treat me like I'm five years old."
"What's wrong with Pat?" he asked curiously. I stared at him like he was a complete idiot. I'd just told him they wouldn't tell me. "Oh."
"And the last thing is that he's totally bailed on me."
"Just like Mom's bailed on me," he said sadly.
"Yeah, only Mom's sick, and as soon as she comes out of this, at least she'll still love you."
"I hope she does," he said. I heard the garage door close, and wondered if Dad and Pop had been listening to our conversation. JJ just shrugged. Rosa made us a good dinner, probably as good as anything they had, and I went upstairs to finish my homework and sulk.
---
October 5, 2000
Malibu, CA
Will
I got downstairs with a little time to spare, since I figured that if they were going to try to make me ride with Michael again, I'd have to have time to call a cab instead. Dad and Pop were sitting around the table, both of them looking glum.
"Good morning," I said cheerfully, just because they were in bad moods.
"You ruined your father's birthday," Robbie snapped. "I hope you're happy."
"I just told you how it was. If it was ruined, that's your problem. By the way, you should plan to be at home next week."
"Why?" they asked me suspiciously.
"Because JJ and I will both be gone." They just glared at me. "I need to call a cab to take me to school."
"I'll take you," Dad said.
"Really? You mean you're going to spend an hour schlepping me to school? Wow. I feel loved," I said, being a total smartass. I stood up and grabbed my backpack, ready to go.
"Cute," he snarled, and grabbed his keys. I followed him out to the car and hopped in. Neither one of us said anything as he pulled out onto PCH and into the shitty morning traffic.
"You know, Will, I'm doing my best," he said earnestly.
I eyed him firmly. "Your best isn't good enough."
"Well let's see," he said in his smarmy tone. "I'm a partner in one of the biggest venture capital firms in the state, I'm the chairman of a major electronics company, and your mother is virtually hospitalized. The venture capital firm is in Los Altos, the electronics company is in Connecticut, your mother is in Palo Alto, and I live in Malibu. I'm sorry if I can't be around every waking minute."
"Gee. If only I could be a venture capital firm or an electronics company, then maybe I'd be important to you," I said to him calmly. I'd noticed that he did this thing with Grand when they were fighting, where he'd get all calm and that would piss off Grand and get him all flustered, which was pretty rare for Grand. It cracked me up to notice that when I did that to my dad, he got all flustered just like Grand did.
"That is not what I meant."
"It's what you said," I responded. "It would be nice if you were around once in a while, but even when you are, all you do is bitch at me or try to dig into my personal life. I'm so glad you call me once in a while to check up on me." I stared at him. "Oh wait, you don't."
"Pop's around," he said lamely.
"He sure is," I said, pretending as if I was one of those goofy kids on a 50's sitcom. "And golly gee, it sure is keen when he gets home. I hung out and waited for him on Tuesday night, just to see how he was and to check up on you, and he blew into the house and right past me. He couldn't spare me two words."
"Well, he's..."
I cut him off. "Yeah, I know. He runs one of the most successful production companies. That's in Hollywood. And he lives in Malibu," I said, mimicking his recitation of his own resume. "And now, in addition to becoming an electronics firm and a venture capital firm, I have to become a Hollywood production company to actually register on your priority scales. Shit, my life just got way busier."
"I'm sorry that you think we're such shitty parents," he snapped.
"I don't just think you're shitty parents, you are shitty parents," I said, sitting sideways in the seat so I was looking at him. "You didn't used to be, but you are now." I could tell that upset him, but I could also tell that it made absolutely no difference at all. "So here's the deal. You aren't going to change, and I'll just learn to deal with that. But don't come breezing into my life acting like you care about me."
"That's not fair, Will," he said, and for the first time, he let his dickish attitude go and was actually trying to talk to me. "I love you, and I care about you, I'm just busy."
"What's your plan for the rest of the weekend?" I asked.
"That's up to Robbie," he said nervously.
"And what about the weekend after that?"
"I don't know," he said.
"So I should check in with you in three weeks or so?" I asked.
He noticed that we were almost to school, so he got to the point he wanted to make. "We can talk about this later," he said calmly, but it was really forced. I remembered his pattern with Grand, and stayed calm myself. "But you can't just go off on your own and blow off whoever is guarding you."
I dealt with that by changing the subject, sort of. "If I have to have a guard, I'm going to be in charge of him, not you."
"Your guards are there..." he was about to go off on some pontificating speech, so I cut him off again.
"...Because people hate you. So I have to deal with that. But this isn't happening again. Pat bails and doesn't tell me why, which has totally blown him off my list. And then you don't have the time to find someone else to fill in for him? Bullshit. I'll do it myself. I can't possibly do any worse than you do."
"You're not going to hire your own guard when you're only 14 years old," he said, and that just about set me free.
We pulled up to the school and I got out of the car. "I may be only 14, but it looks like I'm all alone in the world, so I'll just have to take care of myself."
"It doesn't work that way," he said, glaring at me.
I leaned back in and stared right into his eyes, eyes that looked like mine. "That's exactly how it works. You bailed on me. You're out of my world. So just leave me the fuck alone. You got it?"
He stared at me, stunned, and I just turned and walked away, strutting into the campus, feeling emancipated and very, very lonely.
---
October 6, 2000
Westwood, CA
Will
I walked out of the school early, since I'd gotten permission to go to JJ's competition. I was curious to see who was picking me up. I'd busted my dad's balls a little hard, but I rationalized that by telling myself that if I didn't hit him hard, he wouldn't pay any attention to me. That was how he was sometimes: you had to slam a Mack truck into him to get him to open his eyes. There was a big limousine in front of me, and I paused about 20 feet from it, waiting for some activity. The limo door opened and Jeff got out. He was Stef's personal assistant, so that probably meant that Stef was here.
"We're here to get you," he said with a weak smile. That actually made me nervous. I wondered if he was trying to warn me that Stef was pissed off at me too. It was funny how I was totally fine with my dad being angry with me, but the thought of Stef being upset with me freaked me out.
I nodded to him and got into the limo, surprised to find only Stef there. I figured that Dad and Grand would be here so they could all beat up on me together. "Well hello," he said, and gave me a big hug. It took me a few seconds to realize that his hug was genuine, and that he didn't hate me. I hugged him back for a bit, and then he backed away and looked at me nervously. "What is wrong?"
Jeff got in and said something to the driver, then sat with his back to the front of the car, facing us. "Where's Pat?" I demanded of him.
"You don't know?" he asked me, then looked at Stefan nervously.
"They did not see fit to enlighten him," he said, then looked at me. "Pat has a problem."
"What's his problem?" I asked, demanding that they not beat around the bush anymore.
"You are not the first adolescent he has guarded," Stef explained. "He started doing this four years ago. He worked for one family for three years, and then worked briefly for Anders-Hayes before dealing with you." He said those last three words in a playful way, but his expression became somber again. "The family he worked for prior to Anders-Hayes has accused him of molesting their son."
I just stared at him, and then turned away from him as I digested that. My first reaction was to wonder if he'd done it, and the second one was to get pissed at myself for questioning him in the first place. It wasn't fair to jump to conclusions about shit like this. I'd just chewed JJ out for not having my back, and I needed to have Pat's. "So where is he now?"
"He is at home, here in LA," Jeff said. "He's got a lawyer, and he's trying to defend himself."
Stef looked at me nervously, and I knew what he wanted to ask me. I decided to make things easy on him. "If he's guilty, I'm going to be hella pissed."
"Why?"
"Dude, I tried to get in his pants and he shot me down every time," I said, and then winked at Stef. "Seriously, he never once hit on me, and when I got forward with him, he'd shut me down real fast."
Stef looked relieved, and that would have really bothered me if I didn't remember my initial reaction when I heard that he'd been accused. "I suspect you tempted him as sorely as anyone could."
"Maybe I'm not hot enough," I observed, then looked at Jeff. "You think that's why?"
He shook his head at my flirtatiousness. "That's not why."
I pondered this, letting it sink in, and then the next part of this hit, and it hit me like an emotional fireball. "He got fired," I said to Stef, more of an accusation.
"Before you go off on one of your emotional rants," he said, "I want you to know that it is more complicated than that." I raised my eyebrow at him.
"Emotional rants? That's what Dad thinks I'm doing?" I demanded, and I was getting pretty emotional. "They fired Pat and didn't tell me about it, even when I asked, and I'm ranting? I think that I have every right to be pissed off."
"On that, we agree," Stef said, and looked frustrated. "If Pat remains employed as your guard, and these charges become public, it makes all of us look very irresponsible."
"Stef, I'm not going to let Pat's life get ruined just because I'm worried about what other people think," I said adamantly.
He smiled at me. "I understand. Pat is spending this week with his lawyer, and then he is going to come up to Palo Alto and work with us while this matter is resolved."
"Why didn't he talk to me about this? Why didn't he at least call me and talk to me about it? I thought he was my friend." I sounded pretty pathetic when I made the last sentence.
"It was not his doing," he said, and looked pretty upset about that. "Law enforcement is looking into these charges, and they will want to talk to you. He is not supposed to discuss this with you, and that would be inevitable if you talked to him."
"Then let me talk to them, so I can talk to Pat," I said. "This is crap. What kind of lawyers do we have, anyway?" I eyed him really closely. "Law enforcement hasn't said I can't talk to him, my dad didn't want me to have any contact with him, did he? That's why he didn't tell me, because he knew that I'd call Pat, and I'd want to try and help him out."
"It is sometimes difficult to have bright children," he said airily, confirming what I said without denying it.
"I can't believe this. This is ridiculous. Pat's gone, no one tells me why; hell, no one talks to me at all. Dad dodged my calls all week, only talked to me for a couple of minutes, and then said he had somewhere to be. Robbie came home late every night and just blew me off when I waited for him." I just stared at him, and at Jeff, asking for an answer.
Stef sighed. "I think it is safe to say that they handled this situation badly."
"Very safe," Jeff chimed in, which was really brave of him. I shot him an appreciative look. It's always nice to get a positive stroke when someone's trying to mess with you.
I sat back and looked out the window of the limo, digesting all of this, and as I did, my anger bled out of my body, replaced by something much harsher: reality. "It's not going to change. Dad's not going to change. This is just the way things are," I said to Stef fatalistically. "He's been my rock for 14 years, and now he's this weird person I totally don't get." I was hoping that the tears in my eyes didn't actually fall down my cheek. They said nothing, just waiting for me to go on, which was pretty unusual. "I need my own guard."
"I think they are working on that," Stef said.
"No," I said adamantly. "I'm picking him. Period. They're not doing this to me again. I'm going to hire him, and he's going to work for me."
"Well, that presents some problems," Stef said logically. "You will be gone next week, and I am assuming that you would like to have him replaced as soon as you are back, since you do not seem to get along with Michael."
"Do you get along with Michael?" I asked Jeff.
Jeff looked a little flustered at being put on the spot, and I regretted it after he'd backed me up before, but before I could recant my question, he answered it. "Michael and I work together." We all actually laughed at that totally bland and non-committal statement.
"It's actually not a problem at all," I said to Stef, my mind and my course of action totally clear. "I want Pat back on the job when I get back from Arizona."
"What if he is found guilty?" Stef asked. "What if he does molest you?"
"That dude is smoking hot. He can molest me all he wants," I joked, trying to keep him from freaking out. "Seriously, Stef, our relationship isn't like that."
"I do not think your father will approve."
"Look, Pat's watched over me, been a good friend, and helped me out when I needed him. I'm not going to bail on him now. If he still works for me, that totally validates that he's not a molester. If we fire him, or transfer him, that makes him look guilty. I'm not rolling that way. I'm not leaving him hanging out to dry."
"An interesting argument," Stef observed.
"Thanks. It would have been nice if Dad would have stopped to listen to it."
"Maybe if you were a little nicer, you would get a better result," he said.
"Unlikely," I said. "I want to talk to Pat."
"We are just now pulling up to the rink," Stef said. "We will talk about this later tonight, and then you can call him tomorrow."
"Tomorrow?" I asked.
"Tomorrow," he said firmly.
He got out of the limo, and I made to follow him, but Jeff pulled me closer so he could whisper into my ear. "Dude, no one took your cell phone away from you."
"Good point," I said, grinning at him.
Copyright © 2013 Mark Arbour; All Rights Reserved.
Story Discussion Topic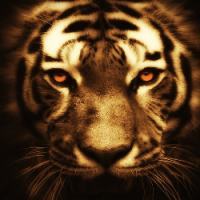 Open Club · 132 members · Last active
A fan club for Mark Arbour to chat about his stories
---
Chapter Comments