Paternity - 69. Chapter 69
Thanksgiving Day, 2000
Goodwell
Charlottesville, VA
Wade
"What's wrong, Nana?" I asked.
"I'm not crazy," she said. "It's the pills." I just stared at her in complete shock. When I'd visited her in the home, she'd been like a zombie, barely coherent. The woman in front of me was nothing like that; she was like the grandmother I'd known in the past. Her eyes were clear, her speech was clear, and she seemed pretty damn alert.
The nurse peeked into Riley's room. "Mr. Danfield, Mrs. Garrett is past due for her medication." The nurse's words shook me out of my introspective trance, and spurred me into action.
"Let's get you to your room," I said to her. She looked sad, thinking I didn't believe her, until I winked at her.
"Fine," she said, pretending to be grumpy. I led her down to her room and the nurse followed. She produced a bunch of pills and prepared to feed them to my grandmother.
"I can handle this. Thank you," I said, dismissing the nurse.
"Mr. Danfield, it's my job to make sure she takes her pills," the nurse objected.
I gave the nurse a frightful look. "I am quite capable of administering a few pills to my grandmother. Now leave us."
"Yes, sir," she said nervously. I followed the nurse and closed the door, then went back and sat next to my grandmother.
"What do you mean, Nana? You mean all these pills keep you mazy?" I asked.
"In here," she said, pointing at her brain, "I think clearly, but I'm so spacey I can't make anybody understand."
My mind was working at warp speed. "Alright, well here's what we're going to do. I'm going to take these pills and keep them, so we can see just what they're giving you."
She gave me an evil grin. "I haven't been taking them lately, and they're worried about that."
"Can you convince them that you're still taking them?" I asked. That was asking a lot of a little old lady, especially one like Nana, who had been so open and demonstrative.
"I pretended to love your grandfather all those years. I can probably pretend that I'm nuts for a few days," she said playfully, cracking me up.
"How long has it been since you've taken your pills?"
"I've been hiding them for the last couple of weeks," she said, and she did it quite coherently. "I was hiding them in my shawl, and then dumping them in the toilet. They found me out last night and about had a fit. They made me take them last night, and this morning, but I made myself vomit shortly after I swallowed them, so I'm not as loopy as I would be."
"Why are they doing this?" I asked her.
"Your mother," she spat, and then got nervous. "Wade, you're the only one who can help me. You have to do something. Mary Ellen is as bad as your mother, your father won't go against Elizabeth, and Beau, well, he's too young and besides, he'd just go to her and tell her."
"I'll try to think of a way to get you out of this, but I need you to act like you're a senile old broad." She chuckled at that.
"I can do that." I scooped up her pills and put them in my pocket.
"Looks like you took them all," I said with a smile.
There was a knock at the door, and we heard my mother's voice. "Mummy? Are you in there?"
"Put on your crazy face," I joked. "Come in," I said more loudly, to my mother.
"What are you two doing in here, all shut away?" she asked pleasantly, but she was nervous. I pretended not to notice, while Nana just stared at us, looking like a zombie.
"We were trying to have a conversation, but the nurse was so obtrusive, this was the only way to have some privacy," I said coldly.
"They're just trying to make sure Nana takes her pills, Wade," she responded in the same tone. "They're trying to keep her moods and her heart stable."
"I'm quite capable of talking Nana into taking a few pills," I said. "She did a good job, didn't you Nana?" I asked, directing that back to her.
She just smiled and nodded, acting really stoned, the same way she'd been the last time I'd seen her. "Well, that's just wonderful," my mother lied, even as she went over and gave Nana one of her fake hugs. "She always did like you," she said to me.
"The feeling is mutual," I said, and smiled at Nana. She maintained her crazy façade, just smiling, although she did take my hand for effect. "I took her in to meet Riley. She liked him."
"She likes babies," my mother said indulgently. "Mummy, did you want to come out and see everyone, or do you want to just wait until dinner?"
"Dinner is fine," she croaked. Man, could she put on an act. I was impressed.
I looked at my watch. "That gives you about an hour to nap. And it gives me a little bit of time to freshen up. I'll see you at dinner," I told her, and gave her a kiss.
My mother followed me out. "She listens to you so well."
"It's just a shame she's so out of it," I said, pretending to lower my guard. I guess my grandmother wasn't the only good actor in the family. "It's so sad to see her like this."
"I know," my mother said. She was a good actress too, and could almost convince someone she was a human. "I was reluctant to bring her here for Thanksgiving. It's such a long drive, and she doesn't do much besides drool."
"Maybe, but behind that dementia, she knows we're here," I said firmly. "It's important for her to be part of us, and to feel that way."
"You're right, but I worry that it's too much stress on her."
"I think she'll be fine," I told her. "I'm going to go get some fresh air."
She patted my shoulder affectionately, and it was all I could do not to cringe. "I'll see you at dinner."
I grabbed my coat and bundled myself up, then went out to the paddock to presumably look at the horses. I stuffed a few carrots in my pockets to give them, but that was just for effect. As soon as I was clear of the house, I was on my cellphone. "Happy Thanksgiving!" Sean said as he answered.
"Hey there," I told him. "I have a problem, but I don't want to interrupt your festivities."
"No big deal," he said. I could tell he was walking, because the noise in the background lessoned. "I get time and a half on holidays."
"You're worth it," I said. "My grandmother pulled me aside and asked me for help."
"Which grandmother?"
"Eulalie Garrett, my mother's mom," I said.
"I thought she was senile," Sean said. I was impressed with how well he had remembered the people in my family, along with their various maladies and issues.
"So did I. Apparently they've kept her drugged into a stupor. Now this woman who is normally a zombie suddenly tells me that she's fine. She's been secretly not taking her pills and we have an intelligent conversation. She seems normal to me."
"Wow. I'll bet your mother has guardianship over her," he observed.
"And they've got her on lockdown with at least two nurses," I added. "The poor woman is trapped."
"So what do you want to do?" he asked.
"I need to free her," I said, like she was Willie the whale.
"That's not going to be easy," he cautioned. "Remember, you're in Virginia. If you go to the authorities, this will probably be quashed before it even gets investigated."
"What if she weren't in Virginia?" I asked, my mind working frantically.
"I'm not sure," he said. "I guess it's a race between whether she could convince a judge she was sane before your mother could haul her back to the home."
"Alright, let me think about it. You come up with any ideas, let me know," I told him.
"Wade, just so you know, if she's ruled as being competent, she could technically regain control of at least half your money, and possibly all of it."
I stared at the phone, stunned. "So now we know why my mother has her drugged."
"Your mother has been managing that money for a long time, even before your grandmother was hospitalized," he noted.
"I wonder if something happened, if something changed, and that's why this happened," I mused.
"When did she go into the home?"
"It wasn't too long after my Uncle Roscoe died," I noted.
"This may get interesting. Keep me posted. If you can get her to a friendly jurisdiction, that's your best chance."
"It's going to be tough for me to get her all the way to California from Virginia," I told him. "I'll think about it."
I hung up and just fed the horses carrots, gazing out at the land that stretched out in front of me. What was my mother's scheme? It was hard for me to believe she truly was a psychopath, that she was willing to institutionalize her mother and keep her drugged, just to keep control of a bunch of money. I thought about that, and thought about what people were capable of doing for a lot smaller sums, and realized that it was entirely possible.
I felt a familiar presence next to me. "Hey," Matt said. "I was looking for you."
"I just needed some space to think, and I needed to make a phone call," I told him.
"You want to tell me what it's all about?" he asked.
"If I tell you now, before dinner, you may kill someone," I teased.
"No way. I'm going to be on my best behavior to disarm the minister they invited over. Did you see that guy? He's so pure and innocent. I'm gonna nail him." I laughed, I couldn't help it.
"I'm pretty sure you'll get a ticket straight to hell for fucking a priest on Thanksgiving," I joked.
"Dude, if that was the worst thing I ever did, I'd worry. I'm so beyond hope." We chuckled at the eternal damnation we supposedly faced. "So you going to tell me what's bugging you?"
"I had a conversation with my grandmother," I said. At first, that didn't register, but then he realized I was talking about Nana.
"I thought she was demented."
"So did I," I told him. "But it seems like they've got her on a shitload of drugs and that keeps her so loopy, she just seems senile."
"Why would they do that?" he asked.
"Crazy people can't manage their own money," I told him.
"Are you fucking kidding me?" he demanded, really pissed off. "Your mother did this just to get her hands on hundreds of millions of dollars?"
"That's the theory I'm working on," I answered. He stood next to me, seething. "See why I didn't want to tell you?"
He rolled his eyes, and then grinned. "Alright, I'll be calm. I'll just stick to my primary objective: Father Paul."
"Maybe we can talk him into spending the night. Looks like it might rain," I said. It was pretty overcast.
"Looks that way," he said with a leer.
"Look at all the pills they give her," I said, pulling them out of my pocket. I counted out fifteen of them.
"These two are vitamins," he said, pointing to a couple of them. "I've taken them. I think that one's calcium, and the other one is iron." It made sense that he'd know that, since he went through phases where he'd get really into taking vitamins and shit. "So what are you going to do?"
"I need to figure out a way to get her out of Virginia," I said, thinking out loud. "I need to get her somewhere where she can sober up and convince a judge she's sane before my mother can track her down and drag her back to the old folks' home."
"Can we take her back to California with us?"
"It's a good four or five hours, and by then, my mother would figure out that she's gone, and will have the National Guard after us."
He stood there with me, staring out at the valley. "Claremont is pretty close." And that set my brain whirling, as the tumblers began to click, and a plan formed in my mind. "Are you alright?"
"I'm fine. You just came up with an amazing idea. I should probably call JP and see if he can help me out."
"You do that. I'm going to go inside and try to get the minister man drunk." He gave me a quick kiss, then headed back into the house, while I took out my phone and headed further away from the house.
I was worried that I'd catch JP at dinner, but I'd evidently timed it better than that. "Happy Thanksgiving," he said jovially.
"Same to you," I replied. My voice was terse, and he picked up on that. "I need your help."
"Go on," he said.
"I found out that my grandmother, who I thought was demented, is actually quite sane. My mother has been arranging to have her drugged, or at least that's my guess. She stopped taking her pills long enough to ask me to help her."
"It is stunning that such an admirable young man like you can come from the same gene pool as your mother," he said, with unusual venom in his voice. "What can I do?"
"I need to get her away from here, and to a place that can help her finish drying out. I'll need a relatively friendly venue, one that my mother doesn't rule, and one where a judge may be willing to hear her case before she gets hauled back to Virginia."
"You're bringing her back to California?" he asked.
"That's too far. We'd be gone too long. They'd send out a search party for her. I need someplace closer, and Matt suggested Claremont."
He paused for a minute, as he thought about that as well. "I think that is an option, but let me make sure. I want to make a few phone calls. I'll get back to you this evening. When are you coming home?"
"We planned to leave tomorrow and stop in Cleveland to see Matt's parents. I guess Cleveland could be our backup plan."
"I'll call you later, but I think we can work with either of those options."
"Thanks," I said sincerely. "I'll work on getting her at least that far."
"How do you plan to do that?" he asked. I briefly remembered times in the past when he'd asked me about my plans, and I'd resented it, almost like he was supervising me. Those days were long over. His advice was invaluable.
"She's at a home out in the country, not too far from Winchester. She likes the country, so that's the excuse they gave for putting her there. I was thinking that instead of having her driven back, I'd offer to fly her home. With the nurses on board, there really shouldn't be any major objections."
"What will you do with the nurses?" he asked.
"I expect they will have to be detained when we get to Ohio," I said. "If they've been intentionally drugging her into what appears to be a state of dementia, that's bound to be against the law."
"In any event, detaining them should delay your mother. I'll call you later."
"Thanks, JP," I told him sincerely. I hung up the phone and used the walk back to the house to clear my head, and help me put on my best act.
"There you are," my father said as I walked into the room. "We're just about ready." He lowered his voice. "Jethro didn't show up this year, so your mother is in a pretty good mood." I laughed with him.
"That's too bad. He's pretty interesting."
"That's a nice way to put it," he agreed. I strolled through the house to the big dining room, with the long dining table. I was able to put my problems aside and just enjoy the sight in front of me. The long table, loaded down with food, was enough to attract my attention, but the smell of turkey sent my taste buds drooling. I was hungry, as usual, but this was more than a basic hunger; this was a craving.
I sat in between Matt and Tiffany, while Mary Ellen was across from Matt, Trevor was across from me, and Aunt Emeline was across from Tiffany. "Did you just get in?" I asked Mary Ellen.
"I did. I'm sorry. I'm sure you missed my charming company," she said in her playfully sarcastic tone. I found it humorous, because it accurately made her seem like the evil bitch that she was, and because it really pissed my mother off.
"It's hard to miss something I never see," I said.
"Now Wade, as much as you hate me, you know I can be fun," she said. This was typical of us, a playful banter with an edge.
"No, most of my friends thought you were fun," I corrected.
"Speaking of which, you didn't tell me Matt was so handsome," she said, leering at him.
"I am," he said in his cocky tone, getting a snicker from Trevor.
"And I haven't even seen you with your clothes off. Yet," she added even more suggestively.
"Let's try to have a nice Thanksgiving," my mother said to both of us coldly. "Father Paul is going to think you two are serious." I looked over at the priest, who was a short blond guy with a really round face. He had a stocky body, like a guy who did physical labor or worked out, but who ate well and had packed on a few extra pounds. He wasn't one of those guys like Kevin or Cody who were devastatingly handsome; it would be more accurate to say he was cute. He caught me looking at him and smiled, and that transformed him from cute into adorable.
"She is. I think she's slept with all of my friends. Now she's working on nailing my boyfriend," I said calmly. "I'm surprised you invited such a good looking priest over. It's really not safe here."
My mother looked horrified, and Father Paul blushed. "Thank you," he finally stammered. "I don't have many people tell me I'm good looking."
"No kidding. I wouldn't have said that," Matt interjected. "I would have said super cute." Father Paul blushed even harder, while Mary Ellen and I laughed.
"Father Paul, would you please say the blessing, so we can eat. Perhaps food will quiet the tongues of my rebellious children," my mother said.
"I would be honored," he said, and uttered a standard, short prayer. After that, my mother got her wish as we started eating.
"So how long have you been in Charlottesville?" my father asked him.
"I've been here for three months. I was at a parish in Tennessee for a year, and then I got transferred here. I really haven't met many people here yet, so I'm especially grateful that you all invited me to join you."
"It is our pleasure," my father said in his most gentlemanly way.
"Did you want some of this low fat gravy, Emeline?" my mother asked sweetly.
"Since it's Thanksgiving, I think I'll just enjoy the extra calories," Emeline said. "But thank you for being so thoughtful."
"I'll try it," Father Paul said.
"There are ways to work off those extra calories," Mary Ellen said suggestively.
"Mary Ellen! That's enough!" my mother exclaimed.
"I was just thinking of riding, Mother," she said, and winked at me. "You do know how to ride, don't you?" she asked Paul.
All of us who were younger got her double-entendre. "I usually don't get bucked off," he joked.
"I'll bet," she said, leering at him. It was hard not to laugh.
"It's so nice to have you here with us, Mrs. Garrett," Emeline said to Nana. Nana just smiled and nodded.
"It's a bit of a drive back to Winchester tomorrow," I said. "I was thinking that maybe we could fly Nana back on our way to Ohio. Would you like that Nana?"
"Yes," she said, and nodded happily.
"I'm not so sure that's a good idea," my mother said. "That can't be good for her ears."
"Or for Riley's," Tiffany said, chiming in. "You promised me a direct flight, and now we're adding two stops?"
"It's not a big deal, and we won't have time to get much altitude anyway," I said to both of them. Tiffany glared at me, and my mother seemed happy that Tiffany was annoyed with me. I guess sowing discord in my personal life was one of her objectives.
"Well if you think it won't hurt Riley, and Nana wants to, it's fine with me," my mother said indulgently.
"Thanks," I said. "I think it will be fun."
"Yeah. A real blast," Tiffany said, really pissed off at me now. I ignored her. She'd understand, but for now, her pissed-off mood was working perfectly.
"So you're staying over tonight?" Trevor asked Tiffany in his charming but suggestive way.
"It seems that way," she said.
"You're wasting your time, Trevor. She's a lesbian," Mary Ellen said smugly, figuring she'd piss someone off by pointing that out.
"I'm not wasting my time. I love lesbians," he said, and winked at Tiffany. "You ever been with another woman, Mary Ellen?"
"You ever been with another guy?" she shot back at Trevor.
"Dude, I hope so," Matt said, cracking us up.
"I hardly think this is suitable Thanksgiving dinner conversation," my mother said. For once, Emeline agreed with her.
"I say we drop the subject right after Mary Ellen answers the question," I suggested.
"Maybe," she said, and gave me a smirk.
"Hot," Travis said, and got a dirty look from his mother.
"I remember how much more civilized our Thanksgiving dinners were, before our children got such horrible manners," my mother said.
"I'm so glad to hear you remember those dinners," Emeline said. "I was always worried that you were so drunk, it would all just be a blur."
After that exchange, I lightened things up by asking Paul more about his life, with my father helpfully chiming in to keep things focused on him. He really was just so cute and so innocent. I wondered if he was gay or straight, and I wondered if that would matter if Matt got him alone for five minutes. We all drank quite a bit, although Trevor and Mary Ellen seemed pretty sober.
After dinner we all went back to the great room for after-dinner drinks. It had started to rain, and we could hear the drops beating softly against the large windows. "The weather is just dreadful," my mother said. "We've prepared rooms for all of you. I hope you'll stay over."
"Thanks Aunt Elizabeth, but I was planning to head back to Charlottesville," Trevor said, and flashed me an apologetic look. "I'm meeting up with some friends."
"I'll ride with you," Mary Ellen announced. Trevor just shrugged. Travis decided to stay over, which was fine, since he and Beau would probably hang out. Travis was a year older than Beau, and they got along pretty well.
"I should head back to town too," Father Paul said.
"Nonsense," my father decreed. "You've been drinking, and we can't have you taking that kind of risk." No one seemed to think it was hypocritical that he wasn't worried about his daughter taking that kind of risk, yet he was worried about the new priest.
"Yes, sir," he said.
"You look tired, Nana," my mother said. She nodded.
"I'll walk you down to your room," I offered. I got up and helped her up, then took her hand as she sidled slowly out of the room. "You did really well tonight."
"Thanks," she said. "You all certainly do work to irritate your mother. I just sat back and tried not to enjoy it too much."
I was still chuckling when we got back to her room. "Thank you, Mr. Danfield. We can get her ready for bed and give her her pills," the nurse said. This was the other nurse, a different lady than I'd bullied earlier.
"No!" Nana insisted.
"How about if I sit with Nana and give her her pills, then you can put her to bed," I said, but it was more or less a decree.
"Good luck getting her to take them," the nurse groused.
"She usually does what I tell her to," I said, talking about her like she was a toddler. "Come on Nana, let's get you ready."
The nurse came in and handed me her pills, then bustled around a bit, presumably to make sure that she took them. I picked out the vitamins that Matt had mentioned and gave her those slowly. The nurse seemed impressed that she was being so cooperative, and left us alone. I pocketed the rest of them. "Do your best to avoid taking the other pills in the morning," I told her.
"I'll try," she promised. "Where are you taking me?"
I was reluctant to tell her about it, worried that she'd spill the beans to someone, but I reasoned that if she did that, she was only ruining her chance to escape. "Ohio."
"Not California?"
"Is that where you want to go?"
"I'm not sure," she said. "I just want to get myself back to not being so damn mazy."
"I didn't think I could get you all the way back to California without a fighter plane forcing us to land," I joked. "I think I can get you to Ohio long enough to talk to a judge and get your life back."
She took my hand firmly. "Wade, even if this doesn't work, I want to thank you for trying. I've been hopeless for so long."
"We'll get you to a better place, Nana. Now get some sleep. Tomorrow looks to be a big day." I gave her a kiss on the cheek, and left her with the nurse.
My final stop was to check on Riley. Tiffany was there, just waiting to rip me a new asshole. "What's the deal with this stop?" she demanded.
I took Riley from her and held him, feeling our bond like I always did. I stood next to her and leaned in like I was going to kiss her, which really bugged her, until she realized I was just trying to whisper in her ear. "Nana is being drugged so she seems senile. I have to get her somewhere where she can get help, and get her life back."
She looked at me. "You're kidding." I shook my head. "You always have a fucking reason for everything," she groused.
"I'm sorry about that. I think that when Riley is older, he'll agree that it was worth a little discomfort for him."
"Probably," she agreed. "Here, let me feed him so we can get some sleep." I gave him back to her.
"I'll see you in the morning," I told her. I went back and had a drink with everyone, noticing that Matt and Father Paul were both gone already. It was all I could do to extract myself from their conversation and head back to our room. I gently tried the door, but it was locked, which made me giggle. It didn't bother me, though. Our room was on the second floor, but there was a deck that went along the back of the house, so you could go out and enjoy the scenery from your room. I went into the bedroom next to ours and walked out onto the big deck, then strode the few steps over to the bathroom and pushed the window open. I smiled, remembering that I'd always kept it unlocked in case I needed to sneak back in at night when I was a kid. I thought I was being pretty noisy, but I managed to haul myself through the window and close it. I opened the door slightly to peek into the bedroom.
Matt was standing there with Father Paul, making out with him. It was funny to watch them, since Matt was so much taller. "I shouldn't be doing this," Paul said breathlessly, as he broke off the kiss. I noticed that they'd gotten their shirts and pants off, and were just wearing boxers. I watched as Matt's hand touched the front of Paul's boxers, eliciting a moan from the cute priest. "What if Wade comes back?"
"The door is locked," Matt said. "We'll hear him. Besides, he won't mind."
"He won't care that you're here, uh, with me?"
"Nope," Matt said, and moved his hand more purposefully. I started undressing quietly, until I was stark naked, and then went into the bedroom. They were naked now, on the bed, with Paul on his back, and Matt on top of him, grinding into him. I decided that one of the hottest things in the world was watching Matt's cute little ass contract and relax as he was dry-fucking someone.
I knelt on the bed next to them, my dick lined up with Paul's face. The movement of the bed alerted them that I was there. Paul looked at me, scared shitless, and struggled to get up, but I just grabbed his head and pulled it toward my dick. "Suck it," I ordered. His wide mouth opened up and I pushed my dick in, gently fucking his mouth for a bit, until it got too uncomfortable. He hadn't figured out how to give head without using his teeth.
Matt had moved down his body and had inhaled his dick before I could see it, but with the way Matt was working it, it couldn't be all that big. I grinned at Paul, and gave him a nice kiss, even though he wasn't a very good kisser. Matt was kneeling down, his ass in the air, while he blew Paul, so I moved up behind him and started rimming him. I noticed that Matt was alternating his pace, keeping Paul on edge, so I got up and got the lube and slathered it all over my dick and Matt's hole. I lined my cock up and slowly slid in, and even as I did, I decided that there was no place I'd rather be than right here, with my dick firmly lodged in the hottest ass on the hottest guy on the planet.
Seeing us fucking just fired Paul up even more, and he began thrashing around until he couldn't stand it anymore. He grabbed Matt's head and started really face fucking him. I was kind of surprised, because he'd been pretty calm before, but now he was just slamming his cock into Matt's mouth, really going at it. He let out a loud moan, and then his whole body convulsed. I slowed my pace, and I thought I could almost feel Matt swallowing his load, feel his throat muscles as they contracted around Paul's cock.
When Paul was done, Matt pulled off of him and I took that as my sign to really fuck him. Paul, now that he'd come, slunk off the bed and put on his clothes, even as we were fucking in front of him, and then snuck out of our room without saying anything.
"Gonna cum!" Matt said urgently, much sooner than I was ready, but I went with it, thrusting into him deep and hard as he blew his load, just like I knew he liked. When he was done, I pulled out and he rolled over. He'd captured his load in his hand, and he used that as lube to jack me off. Just the feel of his hand on my cock, knowing that it was his load that was lubricating it, set me off in no time. I blasted my wad all over his chest, reveling in making a big fucking mess.
As soon as I calmed down, and my hormones had subsided, I went to get towels, one wet and one dry, to clean us off. Matt chuckled at my OCD behavior. "Told you I'd get him in bed," he said.
"Yeah," I agreed. "He was cute, but nothing like you."
He looked at me sincerely. "Wade, it's not about that. It's like you said. It's about the hunt. It's such a fucking turn on for me to see if I can get him to fool around. That's way more erotic than actually doing it."
"I'm done hunting," I said lovingly. "I found my man."
I was almost worried he'd take that the wrong way, and think I was pressuring him to be monogamous, but he knew me so well, he understood me perfectly. "That's OK. I'll be like the female lions, and I'll bring the kill back here for you to eat." That cracked me up.
"Deal."
He looked at me seriously. "Wade, of all the things in my life that are good, I am most thankful for you because I love you. You really are my world."
He was so sincere, and his words were so meaningful, that I actually felt my eyes tearing up. "I love you too," I said. He sensed my vulnerability, and held me tight, just like I needed.
Copyright © 2013 Mark Arbour; All Rights Reserved.
Story Discussion Topic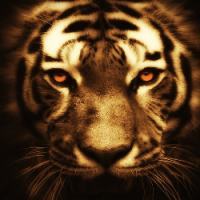 Open Club · 132 members · Last active
A fan club for Mark Arbour to chat about his stories
---
Chapter Comments