Paternity - 54. Chapter 54
A little drama to celebrate the start of the 2012 Summer Olympics!
November 4, 2000
Hamar, Norway
Will
I'd just gotten out of the shower and wrapped a towel around my waist when there was a knock at my door. I knew it wasn't Shane, because he'd already been by this morning to blow me. He was still under lock and key with his mother, but he wanted to thank me for saving his ass, so he did it by sneaking out and sucking my dick. He was good at that. Most guys couldn't handle my size, but he did, with no problem. I opened the door just a crack and saw JJ frowning at me.
"Come on in," I said, opening the door for him. He stalked in just far enough to see if anyone else was in the room.
"I want you to go home."
I considered his request. "I'm going to the competition today, but I'll think about it."
"Just go home. Get out of here. Leave me alone!"
"What is this about?" I asked. "What happened?"
"Nothing," he said, but I didn't believe him.
"After we talked last night, I came back here, and I didn't do anything or anybody," I said. "I'm not bothering you. I'm just doing what I'm supposed to do."
"Why can't you just leave? You don't have anything here!"
"I have friends here. I want to watch them. And I wanted to watch you."
"You wanted to watch me? Right. Like I believe that," he said, being snippy.
"Believe what you want. It's the truth." Ironically enough, he looked at me and did seem to believe me, and it appeared to bother him even more.
"You can't just do this for me?" he demanded.
"How about if I leave tomorrow," I offered. He just shook his head, gave me a withering look, and stormed out of my room. I shook my head and thought about what a weird little dude he was.
I got dressed and went over to the ice rink, where the ISU people gave me some easy shit to do. I finished it up in time to watch JJ's practice. I was standing by the tunnel when JJ's group went on. Shane gave me a big smile, as did Kristoffer, while the Russian guy was as anti-social as always, and JJ just looked at me nervously. I was starting to get a little paranoid.
I looked out into the crowd and saw my family there, watching JJ skate around. Standing behind them was my dad's guard, and next to him was Michael. What was Michael doing here? I felt my anger surge, and it surged quickly, until I was furious that my father hadn't dispatched that asshole back to the US.
I called my dad's cell phone. "Can I call you back? I'm watching JJ skate," he said as he answered.
"Why is Michael still here?"
"We'll talk when this is over," he said firmly.
I hung up the phone and called Jeff. "Where are you?" I asked, as soon as he answered.
"In the lobby. I just got here," he said.
"Stay there," I ordered. I rushed out of the secured area and met him.
"Why is Michael still here?" I demanded.
"I can't say," he told me.
"What do you mean, you can't say?"
"Dude, I can't talk about it. I like my job and I don't want to get fired, alright? I can't talk about it."
"Alright," I agreed reluctantly. "Did you get his camera, and delete those pictures?"
"Yeah, I did that."
"He didn't have copies or anything, did he?"
"No, we deleted all of them." He smiled at me, trying to tease me out of my bad mood. "Besides, even if they did get out, it would just make you more popular."
"Ha ha ha. I want copies of the pictures," I said.
"Dude, I don't know if I can do that."
"You have them?" He nodded. "I'm in them. I want them."
"Why?"
"Did you see the way he sucked my dick? Dude, that's a major jack off tool." That wasn't the reason but I made him laugh.
"I'll see what I can do."
"Thanks." I went and watched the practice, pondering why Michael was still here, and why my dad and Jeff wouldn't talk about it. We'd seen his writing on the envelope, so clearly he'd sent the pictures to the USFSA. He'd set Shane Jackson up to lose his eligibility. He was trying to out a gay figure skater. Shit, that was pretty fucking reprehensible. We weren't supposed to have people like that working for us. That was worse than stealing. If he did that, and got away with it, what would he do next?
And then the tumblers in my brain began to click. The only reason Michael wouldn't have been fired and sent home is if he sent those pictures because someone told him to. I knew that he took them, if for no other reason than Jeff found them on his camera and deleted them. But taking them and actually sending them off were two different things. If he was following orders, he'd just be a stupid stooge. I still thought that was more than enough to dump the guy, but the big question was who told him to send the pictures.
That one was much easier. There were really only three people who could have done that. The first possibility was Tiffany. She hated Shane's mom, and she'd obviously worked with Shane in the past such that there were bad feelings between them. Maybe she wanted him out of figure skating? I mulled that around in my brain, and then discounted it. Tiffany wasn't the kind of person to do that. Besides, she was so bitchy, if she wanted to hurt someone, she'd just yell and scream at them. That meant that it was either my mother, or JJ.
Suddenly the picture became much clearer, and JJ's attitude this morning made so much more sense. He must have found out about my dad's attempt to fire Michael, and he was trying to get rid of me so everything could be hushed up. Did he do it? Was he so afraid of Shane's skating ability that he wanted him out of the way? I looked down on the ice and watched Shane skate. He'd come in second, right before Evan, in the short program. He was really smooth on the ice. I could see why JJ would worry about him. Would JJ do it? Was he capable of doing that? As annoying as he was, and as angry at him as I was right now, it would be easy to blame him, but I just didn't see him doing it. He was a diva, and a snitch, but he was an otherwise honorable guy. Cheating just wasn't an option for him.
I looked over at my mother and watched her as she eyed the skaters on the ice. It was much more likely that she did it. If Michael went to her and showed her the pictures, I could see her giving him the directive to send them to the USFSA. Just another nail in the coffin of our relationship. She'd set me up, had pictures of my naked dick sent to the USFSA, just to discredit Shane.
So now that I'd probably figured out what happened, and I narrowed it down to who probably did it, I began to ponder exactly how to prove which one of them it was, and what to do about it. Just like I'd done with my escape from Malibu, I began to mentally lay out a plan to deal with these people who were acting so unethically. I worked that through my brain for the next 40 minutes, and as soon as the skaters went off the ice, I called my dad again.
"Alright, the practice is over. I need to see you and Stef, and I need to see you now."
"We're going to lunch," he said.
"I know what happened. You want me to handle this my own way, or you two want to talk to me about it? Your call," I said, mostly bluffing him. I could look across the rink and watch him, although he didn't seem to see me.
"Just a minute," he said. He turned to talk to Stef, who looked very unhappy. "We'll meet with you after lunch."
"That's too late. Sorry," I said, and hung up the phone.
I snuck off to the side and watched my father, Robbie, and Stef arguing in the stands. My mother sat there, looking quite pleased with herself, which all but confirmed to me that she did it. I noticed for the first time that I didn't see Aunt Claire there. I called her cell phone.
"Hello Will," she said.
"You're not at the rink?"
"I'm at the condo. I'm going to see JJ's long program, then I have to get back home." She'd planned to stay for the whole event, even through the closing ceremony.
"Why are you leaving?"
"Sometimes you have to evaluate your priorities. I'll stay and see JJ skate, but then I should get back to Palo Alto to see John's lacrosse game."
"Can I talk to you?"
"I'm supposed to meet everyone for lunch," she said, trying to blow me off.
"You won't talk to me either?" I asked, and I felt so alone, and so sad.
I heard her sigh. "Will, I know what you want to talk to me about, and I will discuss it with you, but after you talk to your father."
"If you agreed with him, you wouldn't be leaving," I said.
"We'll talk later," she said.
My phone was beeping, and it was my father, so I said goodbye and took his call. "Stef and I will meet you in the lobby," he said.
"Fine." I walked out there and as soon as I left the secured area, Jeff was waiting to escort me.
"Your mother is in the building," he said. As I walked to the front of the rink, I saw them all standing there, my mother, Tiffany, Dad, Stef, and Pop.
"I'm not allowed to be within 20 feet of her," I said, stopping a little farther away from them than that. Jeff stopped with me and we just looked at them, waiting for them to come to me.
Dad approached me. "We should go back to the condo and talk about this."
"Not with Jeanine there," I said firmly.
"Jeff can stay with you the whole time," he promised.
"Just a minute," I said. I turned away from him and I called Claire back, and asked her if she'd be in the condo for this meeting. She agreed. I turned back to him and simply said: "Fine."
"Who did you call?"
"Aunt Claire," I said. "She promised to be there as well." That made him look nervous, but he just nodded. We walked in separate groups to the condo. I was in front with Jeff; my dad, Robbie, and Stef were behind us in another group; and Tiffany and Mom were at the back. My mother looked quite pleased with herself.
"I figured out what happened, and why you can't talk to me about it," I told Jeff.
"I'm sorry," he said. "They make it tough sometimes."
"This should be interesting."
"Last night was interesting," he said. "This will probably be more of the same."
"Was my Aunt Claire the only one arguing against keeping this thing under wraps?"
"Will..." he said, more of a whine.
"Dude, I just want to know if she's my only ally in this thing."
"I don't know if it's like that, but no, she wasn't."
"Did Stef agree with her?"
"I can't talk about this," he insisted.
"How much you think it would cost me to take out a hit on Michael?" I asked him. I'd pushed him a little too hard, and I needed to lighten things up. He stared at me, totally freaking out, until he saw me smiling.
"Asshole." We both laughed at that, and I smiled, thinking about how that would freak out my mother.
"So remember, you're there to protect me. Don't turn into a big pussy and roll on me," I teased.
"No one is going to touch you," he said. "Except me, later on." I laughed some more. We got to the condo and he led me into the main room. There was one of those Scandinavian chairs near a window, and it was at the far end of the room, so Jeff told me to sit in that one while he grabbed a normal kitchen chair and sat next to me, but slightly behind me.
Aunt Claire came downstairs and I gave her a nice kiss on the cheek, then the rest of them filed in. My mother wisely took a seat as far away from me as possible. Aunt Claire sat in a chair on my right, Dad and Pop were on a sofa on my left, while Stef was in a chair on my left, between me and the sofa. "We need to make this fast, so we still have time for lunch," my mother said acidly. I ignored her, and so did everyone else.
We all sat there, with them looking at me, waiting for me to start. "Why is Michael still here?"
"There are extenuating circumstances," my dad said nervously.
"Let's hear them," I said.
"Michael took the pictures, but he sent them according to my instructions," my mother said. "Your slutty ways have ruined JJ's performance, so it's only fair that your lovers should pay the price as well. So now that you know, we can all go to lunch." She made to get up, as if she expected that to be enough.
"Did you tell him to take the pictures?" I asked her.
"No, I told him to send them in." What the fuck was Michael doing taking pictures of me having sex?
"Then fire him. Now," I demanded.
"He's not going to be fired. If anything, he deserves a raise," she said smugly.
"I'm not surprised that you did this, or that Michael did this," I said to her. Then I directed my comments to the rest of the people in the room. "I am really surprised, and extremely disappointed, that the rest of you are going along with this."
"I am not going along with this at all," Stef objected, and actually looked pissed at me for thinking that he would. "I am merely tired of having these conflicts overseas. I think these are things we can address when we get home."
"I do not," I said, directly contradicting him, one of the few times I'd ever done that. "I think this needs to be addressed right here, right now."
"Will, we talked about this last night, and we decided to handle this when we got back," Dad said, backing Stef up.
"You talked about this, you decided. Not 'we'. 'We' didn't decide anything," I said to him. "One of our employees took pictures of me getting my dick sucked. He took naked pictures of me. And you're not going to fire him? Really?"
"As I said, there are extenuating circumstances," he said weakly.
I glared at Tiffany, who looked nervous. "How can you be with someone who would out a gay skater? How can you love someone who would do that?"
"Will!" my dad objected.
"If you people are so morally challenged that you can't make a decent and obvious decision, then you're going to have to fucking answer for it," I yelled at him. Then I glared at Tiffany. "Now answer my god damn question!"
"I don't think I can," she said simply. My mother, who had been so smug before, turned to her, stunned.
"What?" she demanded.
"What you did was horrible. I don't even recognize this person that you've become," Tiffany said. She got really flustered. "Excuse me," she said, and stood up and ran up the stairs.
"Look what you've done now!" my mother shrieked at me. She jumped up and made to charge across the room at me, but Jeff stood up like a flash and got in front of me. None of the others moved, which pissed me off. She glared at Jeff, then went back to sit down, and he took his seat as well. I reached over and grabbed his hand to thank him.
"Will did nothing. This is your doing," Stef said to her coldly.
I looked at Stef, and even though he'd stuck up for me, I was really pissed off at him. "Fine words from you, but here you are, a gay icon, worshipped by the whole community, and you sit here while they serve up a gay skater, and send naked pictures of me to the USFSA! You sit there and let them circulate pornographic pictures of your grandson and do nothing? What do you think Grand would say about that?"
"I think he would be very disappointed," Claire said, giving Stef a very unpleasant look.
"You were pressured into it," I said to Stef. "You let other people con you into this, into thinking it was the right thing to do. You caved when you shouldn't have." He said nothing, but I knew that's what happened.
"That's enough, Will!" Dad said.
"Sure it is. Because you're the one who made him cave. Did you completely lose your moral compass in your battle with Omega? Is that what this is?"
"Your father is just looking at things logically," Robbie said, sticking up for him.
"No, he's not. He's turned into Elizabeth Danfield." That was actually kind of funny, but everyone was too pissed off to appreciate it.
"There need to be significant repercussions for this act," Dad said, but he was flustered. He had gotten all involved in the Machiavellian web my mother had set up, and he was feeling guilty about it. Now that I was peeling the layers off and exposing the real situation, and making him look at it, he was having a hard time grappling with the decision he'd made. "All I want to do is to implement them when we get back in the US. I don't want to get embroiled in Norwegian law."
"There won't be any repercussions when we get back," my mother said to him.
"What repercussions will there be?" I demanded.
"I haven't decided," he said. I didn't trust him to handle my mother when he got back. He was being vague to keep his options open, so he could forge some kind of compromise solution. He didn't realize that this wasn't that kind of situation.
"I have. Here's what's going to happen. First, Jeanine and JJ are going to apologize to Shane for sending those pictures. Second, Michael is going to be fired, and he's never going to work for any member of our family again. And he's not working for Jeanine, either. And third, you've got two hours to get a legal document signed where Jeanine waives all parental rights as they relate to me."
"Ha!" she said. "Like I'd do that."
"I'm not going to cave to threats and demands," Dad said adamantly.
"Fine. Then here's what I'm going to do. I'm going to say goodbye to Aunt Claire and wish her a safe trip back. Then I'm going back to the rink, and I'm going to tell all the skaters that Jeanine and JJ plotted to have pictures taken of Shane and me, and they sent them in to the USFSA, trying to get Shane disqualified. Jeanine will be persona non grata at any skating event forever, and JJ will be shunned by all the skaters for cheating. Maybe the USFSA will decide to pull his eligibility for the nationals."
"You are not doing that!" Dad said.
"Oh yes I am. You damn well better believe I am. And as Jeanine pointed out, I know so many of them that it won't be a problem at all."
"You'll ruin JJ's career!" she shouted. "You'd destroy your own brother?"
That was so hypocritical it was ridiculous. We all ignored her, and I continued with my rant. "And when I get back to the US, I'm going to call social services and tell them that not only did my mother physically hurt me when I was in Norway, but she hired a man to take pornographic pictures of me. And just in case you decide to try and make that all go away, I'm going to tell Shane's mom what happened. I'm thinking that she could come up with one hell of a lawsuit." I saw all of them recoil at that, at what damage I could do to all of them.
"You can't do that to your family," Robbie said.
"I can when my family won't do the right thing. If my family turns into the mafia, then I sure as hell can do that. In fact, I think it's my responsibility to do it. This one's gonna cost you some money." I turned to my dad. "When Grand was backing up Brian, you were all up his ass about how he was wrong, and how he was making bad decisions for the whole family based on one person. You're doing it now. I can't wait to see you try to explain that to him. I hope he makes you grovel like a snake on the ground."
"No one will believe you," my mother said.
"He's the only one in this room who might lie for you," I said, pointing to my dad. "And maybe him," I said, gesturing to Robbie. That was a ploy, and I said it mostly to make them mad. It worked. In the end, they'd have a hard time publicly calling me a liar when they knew I was telling the truth. "Stef already knows this is wrong, and Aunt Claire does too."
Dad and Robbie were both really angry with me. They scanned the room, taking in everyone's expression, and finally looked at each other. Robbie smiled slightly at Dad, and said, "Tonto." They both chuckled, but I didn't know what the fuck they were talking about.
Aunt Claire stood up slowly and elegantly. "Will, I am confident that your father will ultimately see reason on this topic, but I would like to ask you a favor."
"What?" I asked, but in a polite and genuine way.
"It was very upsetting when you ran away last time. I had a difficult time even sleeping. If you get that frustrated again, I want you to know that you always have a place at our house." Dad looked at her, completely stunned.
"Thanks. I really appreciate it. That's good to know."
"And I talked to Daddy about this, and he said that you are welcome at Escorial as well, but I think you already knew that."
"I did, but thanks," I said, smiling at her.
"You talked to Dad about this?" That was my father, and now he was freaking out, but not as bad as Stefan.
"I did," she said, arching her eyebrow, and then walked out of the room.
"Did you talk to Grand?" I asked Stef.
"I have not discussed this with him, but I suspect I will be having that conversation shortly," he said with dread in his voice.
"What did you say to JJ about this?" I asked.
"We haven't talked to him," Dad said.
"She has," I said, gesturing to my mother. "And he's freaking out about it."
"What did you tell JJ?" Dad asked her.
"I don't have to tell you about my private conversations with my son," she said.
Dad leaned over and said something to Robbie, and Robbie nodded, then got up and walked out of the room. "What did you say to him?" Dad asked again. She ignored him. Dad turned to me. "Why do you think JJ is freaking out?"
"Because he came by my room this morning, really agitated, and asked me to go home now."
"He asked you to do that last night," Dad said.
"This was different. He wasn't mad at me, he was on edge. It was like he wanted me removed from the situation. Like he knew this was going to happen."
"He wants you to leave before you sleep with anyone else and embarrass the shit out of us," Mom snapped.
"If that would have been the issue, he would have said something about it. He didn't." She just gave me this snarky expression. "JJ seemed uptight because he was covering for you, and because even he knows this is wrong. He may be pissed at me, and he may get mad at Shane, but he wouldn't do something like this. He wants me to leave to protect you."
"He knows I have his best interests at heart," she said to me. "He asked me to stop you from sleeping with everyone, and to get you to go home, and I found a way to do it."
"He didn't want you to do this."
"I think I know him better than you do," she said.
"I don't think you do," I told her. "I don't always get along with him, and I don't even like him a lot of the time, but I do know him, and I do know how he is, and I do love him."
"If you loved him, you wouldn't hurt him like you have," she said.
"He's a diva. He's being demanding, and he's high-maintenance. He's using me to work off his anxiety," I said to her calmly. "But as hard as he works at skating, and as into it as he is, he'd never do what you did. That's cheating, and JJ wouldn't cheat." There was another pregnant pause in the room, where we all just sat there and pondered things.
"We have to get back to the rink," Dad said to me. "I'll talk to you after that."
"There's really nothing to talk about," I said to him firmly. "You've got until 6pm tonight to get this resolved, or I handle things myself." I stood up and looked at Jeff. "You ready to go."
"Sure," he said. I gave Stef and Dad withering looks, and didn't bother to even glance at my mother.
I looked at my watch and it was almost noon. "Let's grab a quick lunch."
"Fine with me," he said. "When do you have to be back?"
"They didn't tell me, and I really don't give a shit right now," I said, lying. I pretty much guessed that they needed my help in the beginning of the day, and after that, I was free to just hang out. That gave me the ability to sound like a bad-ass.
"You were kind of hard on Stef," Jeff said to me, sticking up for his boss.
"He made the wrong decision, so he deserved to be called on it."
"He and your aunt were arguing last night pretty much like you were. It was the two of them against Brad and Robbie. And your mother."
"What did Tiffany say?"
"She didn't say anything. It was weird."
"Great to know that Dad and Robbie stood up for me," I groused.
"Dude, they weren't arguing about the issue at hand. They know Michael is a douchebag and has to go, and they know your mother clearly isn't well. The big issue was how to handle it."
"You mean that my dad wanted to smile and pretend like nothing ever happened until we got home, while Stef and Claire wanted to send Michael packing now."
"Yeah."
"Here's the problem with letting Michael stick around. You don't know what he'll do while he's still here."
"Dude, he's not that smart," Jeff said, cracking me up.
"No, but Jeanine can be, and if she's telling him what to do, that's dangerous."
"Alright, I can see that," he agreed.
"The second thing is that Dad tends to turn into a major pussy when he deals with Jeanine. He's so worried about her mental state that he pretty much caves to whatever she wants."
"So."
"So once I go home, I lose a bunch of leverage with her, and thus with him. Right now, she's got to hold back because otherwise I can seriously hurt JJ's reputation. At home, it will be a lot harder to do."
"You can still call and talk to these guys," Jeff insisted.
"You and I both know it's not the same thing as when everyone is all together. This is the skating crowd. The people here are it, or they know the other people who are it."
"Would you really do that? Would you really spread that around?"
I thought about that. "I need to talk to JJ about it first. If he's a dick, I might." Even then, I knew in my heart that I'd have a real problem totally ruining him. "I'm hoping that my dad gets his shit together and I don't have to."
"Yeah, but that's not likely to sway your dad," he said.
"No, but I want her out of my life, and she's going to have to agree with it. This is the only way I have the leverage to make that happen. The rest of the shit I could handle at home, but not that."
"I can see that." We finished our lunch and went back to the rink. "I need to go take care of a few things," Jeff said. "You OK by yourself?"
"Yeah, I'll be fine. Come find me when you're done."
"OK. Here," he said, handing me a disk.
"What's this?"
"Copies of the pictures. I don't want them. Your dad has the only other set."
"Thanks," I told him, and gave him a big hug. I walked up into the stands and sat across from where my family sat, and thought about this whole thing. I actually understood my dad's logic, his desire to grapple with this back in the US, but I didn't trust his resolve with my mother, and I didn't trust her and Michael while we were here. He'd made this decision without factoring in how demented she was, and what an asshole Michael was.
I saw my family file in and sit in the same seats they'd been in, and they were directly opposite from me. Mom was there, looking really upset, with Tiffany next to her, looking very unhappy. Stef looked almost as upset as my mother, while Claire just looked irritated. My father had a frustrated expression on his face, the look he gets when things don't go his way, while Robbie looked pretty calm. In situations like this, where he'd delegated the responsibility to my dad, he tended to back off and only get involved to be supportive of my dad. That was too bad.
I sat by myself as I watched them, feeling very isolated. I hadn't felt this alone since I'd run away, since I'd been in Hawaii. It was as if the physical gap, having the other seats and a sheet of ice in between me and them, was a symbol of the emotional gap as well. I put my head in my hands, not because I was sad and crying, but because I was trying to block out the scene, and avoid the situation.
Copyright © 2013 Mark Arbour; All Rights Reserved.
Story Discussion Topic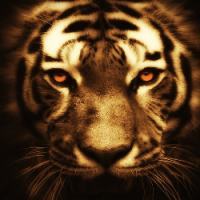 Open Club · 132 members · Last active
A fan club for Mark Arbour to chat about his stories
---
Chapter Comments