Paternity - 32. Chapter 32
October 15, 2000
Escorial, CA
Wade
I sat in the kitchen, eating lunch with Matt. We kept grinning at each other, reliving the awesome day we'd experienced yesterday. Stef came breezing into the room, looking distracted and upset. He saw us and that look vanished beneath his façade. "You two look happy this morning."
"We won our game last night, and then brought Sean back here for one amazing ménage-à-trois," Matt said. "I'm totally drained."
Stef smiled, but it faded quickly, his façade cracking. He was only able to shield his feelings around people he didn't like. "What's bothering you?" I asked.
"I am fine," he lied. I just stared at him, denouncing that for the lie it was with only my eyes. He sighed. "I am worried about Will."
"What did he do this time?" Matt asked in frustration, then shrank under the withering looks he got from both Stef and me.
"Why are you worried?" I asked. Stef knew that Will and I were tight, and that my interest was sincere.
"They have hired a new guard for him, a man who purports to take unruly youths and teach them structure, discipline, and respect," Stef said.
I stared at him, horrified. "You mean he breaks their will?" We didn't laugh at the pun in my question.
"That is not what his website says, but that is what it implies," Stef said.
"That's not good," I said. "That's going to go really badly." Someone like Will, a smart but strong-willed teenager, put in that position, would fight like hell.
"Apparently Robbie and Brad do not agree, and it has caused yet another heated exchange between us, another reason I am not at my best today."
"You look great," Matt said, winking at him, trying to cajole him out of his bad mood, but unusually, it didn't work.
"You are kind to say so," Stef said dismissively, then got back on topic. "They think that this man can teach Will some boundaries and parameters, and teach him respect."
I laughed at that. "Would that have worked for Brad?"
"It would not, and that is why I find this so galling. He has become so stubborn about this, so single-minded. I have not seen him like this since we took down Omega. He thinks he must win this power struggle for Will's own good, to save him from becoming a juvenile delinquent."
"Will's hardly a juvenile delinquent," I observed. "He's smart, responsible for the most part, and does well in school."
"Yeah, but he's a total smart ass and a major shit-disturber," Matt noted, getting yet another round of dirty looks from us.
"Sometimes shit needs to be disturbed," Stef replied acidly.
"So Brad views it as a battle?" I asked sadly. Stef nodded. "And what about Will?"
"He told Brad that this was a declaration of war, and that he would scorch the earth." Stef shook his head sadly. Matt rolled his eyes at Will's apocalyptic language. "Brad seemed to think that Will was posturing and that some time with this Mr. Martin will adjust his views."
"Wait a minute, when did this guy start working for them?" Matt asked.
"Yesterday," Stef said. "And Brad and Robbie have gone out of town for a few days, starting this morning."
"They left him alone with this guy after only a day?" Matt asked, amazed.
"Brad said that Will seemed to be doing very well with him, and that Mr. Martin told them he was one of his easier teens to deal with. He was very optimistic, and encouraged them to go ahead and leave. He claims that he likes to start out relationships like this, and that he encourages parents to absent themselves in the beginning. He said it would give him and Will a chance to adapt to each other without other influences. He emphasized that this a normal approach when he starts working with new clients."
"And you are nervous about this?" I asked. I was. Alarm bells were going off in my brain like crazy, especially if this guy thought Will was easy to deal with.
"I am. I have a bad feeling about this."
"Maybe the guy is right. Maybe he can help Will out," Matt said. "I mean, if it's just the two of them, they'll be able to get into a routine." I didn't buy that for a minute.
"Besides," I said, "Rosa is there, along with Cody, JJ, and the rest of the staff."
"Not today," Stef said. "Sunday is Rosa's day off. It is the Sabbath." We nodded to acknowledge her devout Catholicism. "Cody is out of town, and JJ is skating."
"There's no other staff there?" I asked.
"Not today. Sundays are usually quiet days, much as they are here." Stef looked at me carefully. "You are worried about him too?"
"I'm worried about this Mr. Martin," I said honestly. "What do you have on your schedule tomorrow?"
He pulled out his calendar and looked at it. "I think there is nothing that cannot be changed around. Why?"
"I'm off tomorrow," I told him, even though I had a ton of stuff to do. "I think we should go down today and check on them."
"I do not think that Brad and Robbie would appreciate that," Stef said.
"I'm not worried about them, I'm thinking of Will. The worst thing is that we find everything is great, we take Will out to dinner and find out about his retreat, and we come back tonight." That wasn't really the worst thing, but we didn't talk about the real worst case.
"His retreat did not go well. He and Ryan are apparently not speaking to each other." There was so much to digest in that statement, that I sort of sidelined it, but the end impression was that that would make Will even more despondent, and desperate.
"I heard about the whiskey bottle," Matt said.
"It was not his," Stef said.
"He said it was, didn't he?" Matt asked.
"He said it was his to protect a friend," Stef said. "He said that the friend would have been kicked out of school, whereas he was confident that he would be able to explain it to his parents."
"They didn't believe him," I said, leaping to the conclusion.
"They did not, a fact that he is most upset about." I knew Will, knew how his mind worked, and that would be almost more insulting than them hiring this Martin guy.
"How soon can you be ready to leave?" I asked. I looked at the clock. It was already 1:00pm.
"Give me an hour to get ready," Stef said. "And to talk to JP."
"That should get us there in plenty of time for dinner. I'll call Will." I speed-dialed his number and just got voicemail, but I left him a pleasant message anyway.
Matt and I went back to our room so I could pack up a few things. "You really think he's in danger?" Matt asked.
"I think he's really upset, and really hurt," I said. "He's a very smart kid, with a very strong will. He sees this as a war. He's not going to surrender, he's going to fight."
"What's he gonna do?" Matt asked, thinking I was making too much of this. "Trash the house? Kill the guard?"
"Those are possibilities, but I think he'll do something worse than that. I think he'll leave."
"You think he'll run away?"
"Yes." I was sure of it.
"He'll come back," Matt said.
"If he can," I observed. "I'm not sure he's equipped to deal with the world as a runaway teen." I'd listened to Father Tim enough that I knew the trials and tribulations that waited out there for homeless teens. Matt nodded, finally getting it. He gave me a nice kiss.
"Go save your adopted little brother."
"I'll try," I told him. Stef was waiting for me in the foyer, with Jeff frantically getting his things loaded into the car. When Stef travelled, it was only slightly less onerous than when the Queen did.
Jeff took my bag, and then looked at Stef, slightly breathless. "We're ready."
"Good job," Stef said, smiling at his hunky secretary. We got into the limo and sat there, the anxiety so thick we could cut it with a knife. "What do you think he will do?" Stef asked me.
"I think he will run away," I said simply. Stef looked at me, really upset, and nodded. A tear fell from his eye and he wiped it away. He tried to call Will, and got no response.
"Leave a message," I told him.
"Why?"
"I bet he picks them up. It's a link to home. It reminds him that he can come back."
"You are assuming a lot. You are assuming that he has out-foxed Mr. Martin, and that he has managed to acquire enough money and resources to actually run away." I looked at him, telepathically challenging all those alternate hypotheses, and he called Will back and left him a nice message.
"Should we call Brad?" I asked.
"Perhaps it would be best if you did it," Stef suggested. I nodded and dialed Brad's phone. I was kind of surprised that he answered.
"Hello," he said, and sounded angry.
"Hey there. What's wrong?"
"Robbie is sick. We got all the way to St. Bart's, and he was like a zombie. He's really dizzy, and I can't wake him up."
"That's too bad," I said sympathetically. "What are you going to do?"
"We're on our way back to LA," he said, really pissed off. "It seems like I'm never going to be able to have a nice vacation to St. Bart's."
I chuckled. "You'll have to pull that off your travel itinerary. That's a shame, too, since it's such a nice island."
"It is," he said. "So what do you want?" he asked, being more playful this time.
"I've been trying to get in touch with Will all day today, and he hasn't responded," I said. "There's no answer at the house."
"He's probably out with Mr. Martin. They seemed to be getting along pretty well. Martin said he might take Will to a different surfing beach to check out the waves. Will would like that." Will would, but that didn't sound like Martin's modus operandi, at least not according to his website.
"I'm a little worried about him," I said gently.
"He's fine," Brad said. "He just needs to stop being such a spoiled-rotten little brat, and he needs to control that smart mouth of his."
"I don't think he's fine," I said, reluctantly plunging in.
"What do you mean?" Brad demanded forcefully.
"I don't think he's fine at all. I think there's something wrong."
"Come on, Wade. You're more logical than that. He's just a 14-year-old kid pissed off that he can't control the world."
"I think he's a smart, 14-year-old kid who is really messed up, and has been biding his time before lashing out. I think that time is now."
"You're saying I messed him up?" he demanded defensively.
"I'm not throwing blame at you, I'm just worried about him," I said calmly. "I was planning to go check on him."
"He needs some time to bond with Mr. Martin," Brad said.
"Are you telling me that I can't stop in and have dinner with him?" I asked, throwing down the gauntlet.
"No," he said hastily. "Of course not. I just wanted you to understand the situation."
"I'll let you know how things are," I said. "I hope Robbie feels better."
"Thanks," he said, and we hung up.
"You did not tell him I was with you," Stef said, with a raised eyebrow.
"It's not always about you," I teased, making him giggle.
It was almost 4:00 by the time we landed and got into the car. We'd just left the airport when my phone rang again. It was Brad.
"Where are you?" Brad asked, clearly agitated.
"We just landed at Van Nuys. We're in the car now," I said.
"We?"
"Stef is with me."
"Figures," he grumbled. "Robbie seems to be doing a little better now, but we decided to just continue home anyway."
"He's better already?" I asked.
"Yeah. When we got on the plane, he was really tired, which isn't unusual with the hours he works. He just passed out for a couple of hours, and then woke up long enough to puke all over the plane and pass out again. When we got to St. Bart's, he couldn't even function, so that's when I decided to come home. Now he's finally waking up and it just seems like he has a massive hangover."
"That's weird," I said.
"No shit. We should be there in a couple of hours."
"We'll see you then," I said, and hung up. "Robbie's condition has improved." I described his symptoms for them.
"That was a pretty severe, yet temporary malady," Stef said.
And then all the evidence, all the symptoms, began to click into place. "He was roofied," I said, amazed. We had a speaker come in to the GLBT club to talk about roofies and other date-rape drugs twice each year. The first speaker we'd had was dry as dust, but we finally found a woman who was informative and hilarious at the same time. Her presentation had helped me internalize the symptoms and effects.
"The date rape drug?" Stef asked.
Jeff, who'd been quiet as usual, nodded. "Sounds like it."
"I wonder how he was roofied." I asked, and then looked at Stef, even more worried now. We were stuck in some sort of traffic jam, which was maddening, so I called Brad back.
"What now?" he asked, but in a humorous way.
"What did Robbie drink this morning?"
"You want details?" he flirted. "What did you drink this morning?" he asked Robbie. I heard Robbie mumbling. "He had coffee on the way to the plane, and some orange juice once we got on board."
"Where did he get the coffee?"
"From home," Brad said.
"Did you drink any?"
"I don't like coffee." Before I could say anything else, he started talking again. "JJ's on the other line. I'll call you back."
"So Will put roofies in the coffee," Stef mused.
"That is our current hypothesis."
"Smart kid," Jeff said. "You knew this was gonna turn out bad," he said to Stef. "You did everything you could to try and stop it."
"If I had done everything I could, we would not have this problem."
"First of all, we don't know what kind of problem we have," I told him. "And second, the fact that you and Brad aren't currently speaking to each other would suggest that you've done all you could. Have you ever been that mad at him before?"
"No," Stef said.
My phone rang again, and I answered it to find a really different Brad on the phone. "You guys need to get to the house as fast as you can."
"Why?"
"Will left JJ a message saying that Martin was tied up in the, uh, room Stef designed for us."
"The kinky sex room?"
"Yes, that one," he said. "You'll need the combo." He gave it to me and I jotted it down. "Whatever you do, you keep Will there until I get home."
"I think it is unlikely we'll find him there," I said honestly. Brad said nothing for a while.
"He wouldn't run away," he finally said, so insincerely that he knew it was bullshit.
"Would you?"
"We'll be there in a couple of hours, maybe sooner," he said, and hung up the phone.
"Mr. Martin is tied up in the kinky sex room," I said to Stef. We were all trying not to laugh, but couldn't pull that off.
"It really is not funny," Stef finally said.
"Yeah, it really is," Jeff chimed in. We laughed again.
We pulled up to Brad and Robbie's house and walked up to the front door. "Let me enter the code," Stef said. The door didn't have any handles on the outside, you just entered a code and it unlocked, then you pushed it open. I opted to try it, so I pushed it, and the door opened up smoothly.
"You won't need it," I said. The house seemed to be just as it normally was. Everything was as it was supposed to be, yet there was an eerie feeling about it. We walked in and looked around, as if expecting a ghost to appear, or a bandit to jump out of the corner.
We stood there, looking for something out of place, until Stef broke the mood. "Come on," he said. The three of us went up to Will's room, and of course we didn't find him. I scanned quickly for a note or something, but found nothing. We left his room and went up to Brad and Robbie's room, where a smell was overpowering, despite the open windows. Stef went over and closed them, shivering as he did. I scanned the room, with some of the drawers open, and a miter saw set up on the dresser.
I saw an empty bucket of acid in the corner. "This explains the smell," I observed. Stef had his nose crinkled up at the offensive odor.
"What is that saw doing here?" Stef asked.
I walked into the closet and found shoes everywhere, some of them sliced in half. I handed one to Stef who said, "He certainly is thorough in his war plans."
"He certainly is," I agreed. I went back into the closet and smelled the acid, even in here. Then I looked at Brad's clothes, and shook my head. "Stef!"
"Yes?" he asked.
"I think that if you feel like shopping, they're going to need your help." There was acid burning through every one of their suits, and splattered all over their ties. Stef looked at the scene of devastation with cold fury. "He was just striking back at them," I said soothingly.
"I am not mad at him, even though this Hermes tie was a work of art," he said. "Let us go release Mr. Martin."
I punched in the code and walked through the door to see a large picture of Brad and Robbie disfigured. Will had evidently taken the time to write "Assholes" across it in big, black letters. "He certainly isn't shy about telling us how he feels," I joked. We wandered through the rooms, and I tried to take in the scene as best I could. I'd heard about this place, but only Stef had seen it. It was pretty wild. "That looks like fun," I said, pointing to the sling.
"In calmer times, I think you have earned the right to a tour," Stef said, keeping me focused. We got to the big bed, and I giggled, a rare utterance for me, at the sight of what could only be a bondage room. There on the bed was an agitated and struggling Dennis Martin. He smelled horrible; he had vomit all over him. Stef nodded to Jeff, who went and removed the ball gag.
"Let me go!" he yelled.
Stef eyed him carefully. "Where is my grandson?"
"How should I know? He lured me up here, hit me over the head and tied me up! That kid is a menace!"
"And why would he do that?" Stef asked, making no move to release him.
"It's what these kids do, they get all rebellious," he said calmly. It was interesting to see the two sides to his personality, the asshole we'd first encountered, and now the smooth talker who made the parents feel comfortable. "It requires a concerted effort to instill discipline and respect in them."
"Release him," Stef said to Jeff. "Then escort him downstairs. Keep him in the kitchen."
"I'm not a prisoner," Martin objected loudly.
Stef raised his hand to tell Jeff to pause. "Do not raise your voice to me."
Martin seemed to suddenly absorb the aura of power that surrounded Stef. "I'm sorry. I'm a little upset."
"That is understandable. But there are a lot of questions to be answered," Stef said calmly.
"I'm going to go check out Will's room," I said. I went back to the beautiful digs they'd built for Will. They didn't get that money alone wasn't enough for him, and this was their ultimate expression of that. I rummaged around his papers and found nothing, then proceeded to do a much more methodical search. Then a light bulb went off in my mind. This was a technologically savvy generation. I went to his computer and booted it up, and there, as his wallpaper, were two pictures of Will. The first one was a shot of him, completely naked, from the knees up. Even with the resolution of his camera, his ass was clearly a bright red. And if that weren't enough, there was another picture of his ass, a close up. There were big welts on it. That asshole must have used a belt or a strap. Below was text box with a message. "Robbie promised me that Mr. Martin wouldn't use force on me. This is what his promises are worth. This is after Martin backhanded me across the face, smacked my ass a bunch of times with his hand, and whipped me with his belt 7 times. Dad and Robbie: I hate you both. You did this to me."
"Stef!" I called loudly. "Stef!" I yelled again, the panic and anger in my voice so out of character that Stef actually ran up the stairs.
"What is it?"
"I think I found out why he lost it," I said. I showed him the picture and he shook his head sadly. I watched his emotions build, the sadness, the rage, and decided that all of these men who had made decisions that led to this were in for a shitload of trouble.
"Can you print that out for me?" he asked.
"I think so," I said. It only took me a few seconds to spin it out on Will's color laser printer. I handed it to Stef, and made two more copies.
"I am going to keep this in reserve for a bit, if you will humor me."
"Of course," I said.
"I am not going to be able to be civil to this Martin. Perhaps you will alert Jeff to keep him secluded? I must call JP."
I did that, then checked the other rooms for damage, and found nothing. Evidently his attack was a precision strike, aimed at those he was pissed off at. I thought I'd gotten the whole house when I remembered the garage. I went out there and stared in horror at Brad and Robbie's cars. I tracked down Stef and dragged him back down there.
"He is most descriptive about his feelings," Stef observed. "For Robbie, he has chosen the epithets of 'bitch' and 'pussy'. For his father, he has picked 'asshole' and 'douche'." His voice was even and devoid of all emotion, as if he'd been so traumatized he couldn't get excited about anything.
"He said it was a war," I observed sadly.
"Complete with scorched Ferrari," Stef observed.
"Hello!" I heard Brad shout from the great room.
"It appears that they are home," Stef said as we headed in that direction.
"Where is Will?" Brad demanded as soon as he saw us.
"He appears to be gone," Stef said coolly. Everyone seemed to get how incredibly angry Stef was.
"Where's Martin?" Robbie asked.
"He is in the kitchen with Jeff," I said.
"Everything looks pretty normal," Brad observed cautiously.
"Before you reach that conclusion, I would recommend that you visit your room, and the garage."
Robbie's eyes flew open at that and he ran into the garage. "Holy shit!" he screamed. Brad followed along. "Holy shit! Look at my car!" He kicked the tire, an ironic gesture. "What the fuck is wrong with people? Why do they have to fuck up my car when they get mad?"
"Like father, like son," Stef said, smirking.
"You act like you condone this!" Brad shouted.
"Do not raise your voice to me," Stef said with a steely glare. That shut Brad up. "I do not condone this, but I think that the damage he has done is much less than the damage you have done to him."
"He all but destroyed our cars." Brad ranted. "This is what happens when you coddle a kid like that," he continued on self-righteously. "This is what happens when he knows that he doesn't have to listen to his parents."
Robbie and I stared at Brad and Stef, both of us freaking out, with Brad basically blaming Stef for this, for undermining him with Will. I was waiting for an explosion from Stef, but he just wiped away a tear. "No Bradley, this is what happens when your child thinks you do not love him."
Robbie went to touch the spot on his car where Will had written 'pussy' but I stopped him. "Don't touch that," I said. "That acid is pretty corrosive."
"No shit. It destroyed my car," Robbie said morosely.
"I think that you will find that damage trifling after you go up to your room," Stef said. He was pissed at them now, and I got the feeling that he was almost enjoying this.
"Fuck," Robbie said, and rushed out of the garage and ran up the stairs, with Brad close on his heels. Stef and I followed along at a more deliberate pace. Robbie was looking through the open door into the sex room, at the letters Will had written on the wall. "Cute, real cute."
"My shoes!" Brad said. "They're cut in half!"
"What?!" Robbie asked, and found his own to be the same.
"My suits are ruined," Brad said, shaking his head. "All my clothes are destroyed." He stared at his once-amazing wardrobe, now worthless.
Robbie looked into his own closet and freaked out. "Holy shit! Holy shit! Everything is ruined! Everything!" He was breathing heavily, and his nostrils were flared. "Where is he? Where is he? I'm gonna smack the crap out of that kid."
And then Stef, who had been manfully restraining himself, finally lost it. "You will do nothing of the sort!" he said to Robbie. His voice was cold and unrelenting, more intimidating than even the loudest yell. "He is gone, he has run away, and if we are lucky enough to get him home, you two will be lucky if he deigns to give you the time of day. You do not deserve it, neither one of you. You are egotistical, selfish, testosterone-driven oafs. I have no use for either one of you!"
They stared at him, stunned. "So you think what he did was alright?" Brad challenged. I thought that was pretty brave of him.
"I think he did what he felt he had to do."
"Trashing our house and our clothes and our cars?" Robbie demanded. He withered under Stef's angry gaze.
"Let me ask you hypocrites a question," Stef said. "It seems to me that not too long ago, you were having some issues with each other, largely revolving around your tendency to dominate and control everyone," he said to Brad, "a problem which you have not yet corrected." He turned to Robbie. "And your tendency to be a doormat and not stand up against what you know to be wrong." They both glared at Stef, but he didn't give a shit. "I am recalling an evening where I was summoned from my home to fly down here and visit you in the hospital," he said to Brad. "If I recall correctly, you had just beaten the shit out of Robbie's Ferrari. Do you remember that?"
"Yes," they both chimed. They were a little more subdued as they remembered that event.
"I would like you," he said to Brad, "to remember how you felt when that happened. When you were kicking the Ferrari, when you lodged the sledgehammer in its windshield, what were you thinking and feeling?"
"I was upset," Brad said off-handedly, but only because his mind was too busy processing Stef's implication.
"Upset," Stef commented derisively. "Upset? You had endured so much pain, and you were hurting so badly, that the only way you felt you could get back at the asshole who did that to you," he said, looking at Robbie, "was to attack something important to him. Or did you just hate the car?"
"No," Brad said.
"Do you remember how hurt you were? Do you?"
"I remember," Brad said dismissively.
"I do not think that you do!" Stef actually yelled. "I do not think you remember how messed up you were. The person who loved you, whom you relied on as your foundation, had completely let you down and betrayed you." Robbie was almost taking these blows harder than Brad, a fact Stef seemed happy about. "Do you remember how alone and adrift you felt? Do you?"
"I remember," Brad said, getting it.
"I would like you to ask yourself what kind of pain and anguish Will must have been in to do this. How badly must he be hurting to cause this much chaos? He felt alone and unloved. And as I stand here and watch the two of you rant about the damage, I think that he has a point."
"We love him," Robbie said.
"I see," Stef said. "Your love is toxic, then. What kind of parent inflicts this kind of pain on their own child? What kind of parent is that oblivious to his needs? What kind of parent thinks that hiring a goon to beat him up is a substitute for spending a few minutes with him every day? What kind of parent runs off on a tropical getaway and leaves a disturbed child like this behind?" Their mouths dropped, and they both just stared at him. "You two disgust me."
"Where is he?" Brad asked. He was still really angry.
"We do not know. He has run away. He has run away from you two idiots, and God willing, we will be able to find him and bring him back safely." He gave them a really cold look. "And when we find him, he is going to come stay with us up in Palo Alto, where we will pay attention to him, make sure he knows he is loved, and nurture him along."
"No," Brad said.
"No?" Stef challenged.
"No," Brad re-affirmed. "When we find him, he gets to choose where he lives." Personally, I thought that was a major breakthrough for Brad.
"I have warned you in the past about the way you approach conflict," Stef said, zeroing in on Brad. "You have to win at all costs, and you must vanquish your foes. You do not appreciate the art of a win-win situation. And you are so stubborn, and such an ass, that you have used this strategy with your own son." He shook his head. "With your own son!" he yelled. "And here is the irony. Your strategy, your actions have brought you to a lose-lose conclusion. You and Will have both been vanquished. I am looking at both of you, and seriously questioning both your intelligence and your judgment."
"We have to find him," Brad said with determination, although I wasn't sure he said that out of concern or for a desire for retribution.
Stef eyed him carefully, his look steely and unforgiving. "Yes, we do. But first we must go deal with this quack you have hired."
"Mr. Martin came highly recommended," Robbie said. "He's got a lot of top quality references. We checked him out thoroughly."
"You think so?" Stef asked. He pulled out the picture we'd printed and handed it to Robbie. His face went ashen as he handed it to Brad, who had an entirely different reaction. His face turned red with rage. "As I look at the devastation caused by you, not Will, I wonder how he handled this, especially after the events in Paris." They stared at him, totally defeated now. They'd been defiant, sticking to their guns, up until that point, but Will's last message to them laid it all out there. Stef just shook his head at them and walked out of the room, with me tagging after him.
"You explained that very effectively," I said to him with a smile.
"Some people require a sledgehammer through their windshield before they can see what is happening around them," Stef groused.
"What do we do with Martin?"
"JP is working on that," Stef said. The doorbell rang. "His timing is quite good."
"So I've heard," I teased.
I answered the door and ushered in two cops and an attorney. Stef handed them the printout from Will's computer. "Where is this young man now?" the senior cop asked.
"We do not know," Stef said. "He has not answered his cell phone."
"Why don't you go start talking to this guy, Martin," the cop said to his partner, "and I'll see if we can't find out where this kid is."
Copyright © 2013 Mark Arbour; All Rights Reserved.
Story Discussion Topic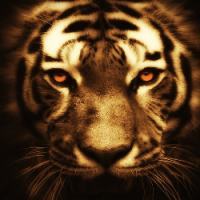 Open Club · 132 members · Last active
A fan club for Mark Arbour to chat about his stories
---
Chapter Comments