Paternity - 84. Chapter 84
December 15, 2000
Escorial, CA
Will
I took a shower and thought about Tony. It seemed like I spent more time thinking about him than anyone else, I thought wryly. He was doing the same thing to me that he'd done when we first fucked; as soon as he blew, his whole goal was to get the fuck away from me as fast as he could. Only one thing had changed recently, and that was this girl he was with. He must really like her. I felt sorry for him. He liked her, and wanted to be with her, but he craved my body as much as I craved his. I wondered if he'd end up blaming me for being gay. I wondered if I'd end up being the convenient target when his whole internal world blew up on him. There really wasn't much I could do about it. He wasn't being honest with himself, and acknowledging who he was. I was totally open with who I was. So I decided that the best thing to do was to just be myself and go with the flow. If he wanted to hook up, we'd hook up. If not, it's not like I'd end up being celibate.
Having worked that through in my mind, I felt relieved, and my mood soared. There was a vibe tonight, a sexual vibe, as if everyone in the whole house was celebrating something and was looking to get laid. All the guys from Stanford were finished, so that made sense. I had finals this week, but I was prepared. I was ready. I could cut loose. Visions of a massive orgy flowed into my mind, with fantasies about who I could hook up with. I explored the possibilities, not the realities, in my mind, until I was probably as horny as all of the guys here put together.
My good mood transformed itself into a playful one as I put my sexual fantasies aside. I pulled out the leather pants I'd bought in the City and put them on, working to figure out the hooks in front. It only took me a minute to get that down. Just the feel of the leather on my body was erotic. I put on a tight club shirt that we'd bought at the same place, and finished the outfit off with some chic boots Stef had ordered for me from Italy. I laughed at the reflection in the mirror. I looked like a circuit boy. For fun, I gelled my hair up so it was really spiky. The whole effect said "fuck me".
I went upstairs and while I was walking through the Great Hall I ran into Darius, Ella, Tony, and the girl Tony had been making out with at that party. What was she doing here? What the fuck was that all about? Tony's eyes feasted on my body, like he was almost in a trance, but he managed to pull himself out of it with a visible effort. "Will, this is Dana," he said. Dana gave him an odd look; probably wondering why he was staring at me, and wondering who the fuck I was.
"Nice to meet you," I said, and shook her hand. As boldly as I was dressed, so she was dressed conservatively. She had a plaid skirt on, with a pale yellow Abercrombie shirt that almost matched the main accent color in her plaid. Her dull brown hair just hung straight down. Ella, in regular everyday clothes, looked like a socialite next to her.
"Hi," Dana said, and snickered at me. "You planning to go clubbing?" She didn't even know me, and she was clearly making fun of me. Maybe she'd seen the way Tony looked at me. I had to find the right balance of polite, since she was a guest, and rude, since she was being a bitch.
"It's a costume party. Obviously you and I are the only ones who got the memo," I said in my faux-pleasant way.
"What do you mean?" she asked, and blinked at me.
"I'm a circuit boy, and you're a Catholic school girl," I said laughing, as if that's what we really were doing. Ella and Darius were having a hard time not losing it, while Tony looked uncomfortable.
"Very funny," she said, and crossed her arms in a snit.
"I'm known for my amazing wit and sense of humor," I joked, trying to make her feel a little better. It didn't work, and I didn't really care. I wanted to look her in the eye and say "your boyfriend wants to fuck me, not you," but I'd never do that to Tony. Was he her boyfriend? It dawned on me that I didn't even know the status of their relationship. That's how little Tony and I communicated about the important shit going on in our lives.
I walked past them, leading them into the dining room. We got there just as the clock finished chiming seven. Everyone else was sitting down, so I ended up making quite an entrance, even though I hadn't really wanted to. "Dude, you are smoking hot," Matt said to me with a leer.
"Check out these leather pants," I said. He ran his hand playfully across my ass, and I slapped it away, giggling. I walked toward the seat I usually sat in, happy to see Gathan sitting next to me. Tony filed in behind me and sat on the other side of me, with Dana on his other side. Just being that close to Tony fired up my hormones, so I turned to talk to Gathan to give them a chance to calm down, which was probably a mistake, since he was hot as hell too. "How are you doing?"
"Fine," he said. "Damn you look good."
"Play your cards right, and I'll let you take these pants off," I said, then leaned in and whispered in his ear. "With your teeth."
He swallowed hard and shook his head. "We'll see about that," he said.
"We will," I said, raising an eyebrow.
"So are we going clubbing" Dana asked, rolling out the line she'd already used.
"Maybe if it's boring here," I joked. "We'll see how the night goes."
"I'll bet it's pretty exciting," she said, and leered at Tony. He smiled at her, but seemed pretty uncomfortable. He must have been hanging out with her when I arrived, and he'd snuck away just to fuck me. She was here, giving me shit, and unwittingly making a fool of herself.
"Chances are good," I said.
"Dude, you look like a slut," Darius said, giving me shit.
"If the shoe fits…" Gathan said, piling on.
"Dude, seriously?" I asked Gathan. "You're calling me a slut? What's with all those stories about you and girls who are as loose as Matt?"
"I'm reforming for the holidays," Gathan said in his cocky tone. "Depriving the world of my fine body."
"Right," I said skeptically.
"It certainly is an interesting outfit," my dad said, referring to my clothes. His expression was dour and disapproving, and I couldn't help but laugh at him. "What?" he demanded.
"You are adopting the posture of a puritan," Stef said, explaining it to him. He couldn't stop giggling.
"Well I'm certainly not letting you dress me up like that," Nana said, pretending to be all stodgy. "Then again, that would make quite a splash at your father's big holiday party," she observed to Wade.
"You could wear leather pants, with maybe some chains attached to them, and then a lovely holiday sweater," Stef suggested. That visual made us laugh even more. Dinner turned out to be a lot of fun, especially after my dad loosened up a bit. After dinner, we wandered out to the patio, where Dana took out a cigarette and lit it, then handed one to Tony. Tony didn't smoke, but he took it from her and fired it up.
"Dude, you smoke now?" I asked him.
"He picked up one of my bad habits," Dana said, putting her arm around him possessively. Like it was cool that he did the same stupid shit that she did.
"I'll have a smoke when I drink sometimes," Tony said. I wanted to ask him if he wore a plaid skirt from time to time as well.
"So you have handcuffs in your pockets to go with those pants?" she asked me sarcastically. She was really being a bitch.
I pivoted in front of them, showing off my body. "You'd see them if I did," I said.
"That's true," she said, and raised her eyebrow in a snarky way. "They certainly don't leave much to the imagination."
"Then you need to work on your imagination," I joked, ignoring her cattiness. I left them and went back into the house, and heard them arguing even as I closed the door behind me. Too funny.
My phone rang, distracting me. I wondered if it would be Robbie, but it wasn't. I was relieved. I didn't feel like dealing with a bunch of heavy shit right now. I didn't recognize the number, but I answered it anyway. "Hello."
"Hey Will. It's Noah."
"Dude!" I said enthusiastically. "It's great to hear from you."
He laughed. "You sound fucked up."
"I had a little wine with dinner," I said. "OK, maybe more than a little." He laughed more.
"Marie said you were coming up this weekend, so I figured I'd give you a call. You got some time to hang out?"
"Absolutely," I said. I looked at the mirror in the hallway and saw my face: I was grinning ear to ear. "What's your schedule like?"
"Like last weekend. If you're not busy, maybe we can do something tomorrow night. No parties, because finals are next week."
"That's fine," I said. "Why don't you come up tomorrow after work? We can just hang out."
"I get off around noon tomorrow. I need to do some studying," he said. I could totally feel his dilemma on the phone. He wanted to hang out, but he needed to study.
"Dude, that's perfect. I have a shitload of studying to do too. Come up here after work, and bring your books."
"That doesn't sound like much fun," he joked, but he sounded relieved.
"I'll come up with some fun study breaks," I promised, then worried that I sounded like I was hitting on him.
"Sounds good. By the way, I sprung for a cell phone. This is my number."
"I'll store it away so I can bug you without talking to your mother," I joked.
"What did she say to you?" he asked defensively.
"Nothing. I'll tell you when you get here," I said.
"Fine," he said grumpily, and then we ended our call.
I found Dad in the TV room with Grand and Stef, sipping some brandy. "Did Robbie call you yet?" he asked me.
I double-checked my phone, but he hadn't. "Not yet. Was he supposed to?"
"If he had any sense, and any decency, he would," Dad said, all pissed off.
"If he does, I'll let you know," I said. "I promise."
"Thanks," he said. "So what's your plan for tonight? You're all dressed up."
"I'm going to hang out here with everyone, then tomorrow my friend Noah is coming up after he gets off work. That's probably going to be around lunchtime."
"Noah, eh," he mused. "He's the guy from Menlo."
"He's the guy," I confirmed.
"You still want to go up to the City?" he asked me. "We can bring him with us."
"We can do that. Or we can go up on Sunday," I said. "Let me make sure he's cool with doing that."
"Sounds good," he said.
I tracked down everyone and found them down by the pool, doing shots, so I joined them. I was here, at home, so it wasn't like I was doing them at a frat party. At some point in time, Wade vanished, but I think that was before we decided to go swimming. Matt went in the pool for all of about ten minutes, and then he bailed too. And then, almost instantaneously, Darius and Ella, and Tony and Dana, paired off and began floating around in the water. Tony and Dana were facing each other, with her more or less sitting on his lap while he kept his footing on the bottom. Darius and Ella were doing the same thing.
I swam over to Gathan. "Looks like everyone's all paired off, and you got stuck with me."
"Right," he said, but he was really pissed off. I followed his eyes to Ella and Darius, and there was a good probability that they were moving around the pool while slowly fucking. I forced myself to look over at Tony and Dana, and came to the same conclusion. I was jealous, while Gathan was enraged, his protectiveness surging at the sight of his sister getting laid before his very eyes. It was important for both of us that we escape from this place.
"Dude, I want to show you something," I said. "Come on."
"What," he said, and clearly didn't want to leave.
"Whatever it is, it will be better than this peep show," I said.
"Probably should go before I kill someone," he said, with real venom in his voice. I grabbed his hand and dragged him through the tunnel to the gym. "I've seen this," he said, being bitchy.
I led him back to the sauna and flipped it on. "Put this on," I said, tossing him a towel. He gave me an odd look, but did as I said. I made a point to stare at him while he changed, and he made a point to pretend not to notice. I remembered that he liked it when people watched him, and my recollection was confirmed when he took off his bathing suit and revealed that he had an erection. He hurriedly wrapped the towel around his waist, and followed me into the sauna.
"So now we sweat?"
"Now we sweat," I confirmed. "Here," I said, as I laid a towel out on the top seat, just like Paulo had done. "Lie down."
He lay down, keeping his other towel wrapped around him. I undid it and let the ends fall apart, his erection throbbing into the air. "What the fuck?"
"Dude, relax," I said. I put a towel over his eyes. "This way I can stare at your hot body, and you can pretend that I'm not."
He snaughed, and did what I said, but I noticed that he left a corner of his eye exposed so he could see me. I knelt on the seat below his and looked over his entire body, from his cute feet, which were actually smaller than I would have expected, to his hairy calves and muscular thighs and his washboard abs. He was pretending to ignore me, but he was flexing his abs for me: too funny. I alternately inhaled and exhaled as I went, so he could feel my breath on his body. His dick was throbbing now, and a drop of pre-cum appeared on the tip. I licked it off, and he moaned, giving me implicit permission to blow him.
I absorbed his dick in my mouth. "God, that's good," he said. I blew him for a few minutes, enjoying the pleasure I was giving him, but that's not what I wanted. I stopped and moved my mouth up his abs, across his chest, grazing each nipple, and then nuzzled his neck briefly on my way to meet his lips. He let out almost a roar when I kissed him.
I lay on top of him, running his dick up and down my crack. I grabbed the condom and packet of lube I'd conveniently had in my pants pocket and spread some of the lube on my ass. "Fuck me," I ordered.
"Dude, I can't do that. I don't want to hurt you," he said.
"Dude, I am not the little boy you fooled around with at the beginning of the summer," I said severely. I slid the condom over his cock and slathered lube on it. "I can take anything you can dish out."
We made out some more, while he fingered my ass to get me ready, and I stroked his cock to keep him hard. Finally I'd waited long enough, and I straddled him, slowly absorbing his thick cock as I sat on it. I felt him filling me up, that marvelous feeling, but since I was used to Tony, I took him easily. "Guess you can," he said.
He pivoted us over so I was on my back and he was on top of me, then he slid his dick back in me. He started fucking me slowly and carefully, but that just annoyed me. I'd heard all these stories about what a wild man he was, and here he was, boning me like Ryan had the first time we fucked. "Fuck me," I ordered.
He picked up his pace, but not by much. He moaned, but he was just pretending to enjoy it. And with that, he finally really pissed me off. I reached up and slapped him across the face really hard, as hard as I could. "What the fuck?" he demanded.
"I said fuck me, God damn it!" I said loudly.
"You want me to fuck you?" he asked in a threatening way.
"I'm daring you," I taunted. "Do your worst, you big pussy." I'd been planning to keep taunting him, to urge him on, but I didn't have to. Holy shit, he went nuts.
"I'll fuck you, alright," he said, and just started slamming into me. He stopped after a bit and pulled out, then forcefully pushed me onto my knees, and then he rammed his dick back into me from behind. The heat of the sauna picked up, and the exertion from our bodies made us sweat even more, so we were dripping by the time he finally reached the point of no return. "Gonna cum!" he shouted.
He pulled out and ripped the condom off like he was in a porno, while I rolled over onto my back so I could watch him. He stood there, looking magnificent, as he stroked his cock until he blasted his load all over my torso. It reminded me of what I'd done to Paulo last time we'd been in here, so I followed his lead and rubbed Gathan's load into my body like it was a lotion. As soon as he was done, we had to get out of there before we passed out from the heat.
"Dude, I don't know about that," he said, shaking his head.
"I had a blast," I said. "Sorry you didn't enjoy it." I was being petulant, just like I'd been with him last summer, and the reason for that was that he was treating me like a kid, just like he'd treated me last summer. I got up and walked past him to the showers and started washing off, still fuming.
I was lathering up my hair when I felt his hands push mine aside. He took over massaging the shampoo into my scalp in a really sensuous way. "I'm sorry. I thought it was a blast too. You're an amazing piece of ass," he said.
I turned around and smiled at him, letting the water rinse the shampoo back out of my hair. "I am," I said, being cocky.
"You've grown up a lot in the last few months. It's easy to forget that," he said, sounding all cerebral.
"So have you," I said.
He nodded. "Touché." Then he spun me around and wrapped his left forearm around my chest, pinning me back into him, while his right hand stroked me off to a top-notch orgasm. After that, we dried off and went back to our own rooms.
---
December 15, 2000
Escorial, CA
Wade
I was sitting with JP, Brad, and Stef, passing a joint around and bullshitting, when Brad's phone rang. He answered it and walked away from us, returning about ten minutes later looking really pissed off.
"What is wrong?" Stef asked, concerned.
"That was Cody. Evidently Robbie took some hot young twink actor out to dinner."
"So. It's just dinner," I said, trying to make it sound like nothing.
"It's one in the morning and he's not home yet," Brad spat. "Not even he takes that long to eat."
"I do," I joked, trying to ease his mood. He'd been so relaxed, and I'd really been enjoying our four-way conversation, only now his mood was destroyed.
"I'm going to bed," he said, and all but stormed off.
"I think that is a good idea," Stef said to JP with a leer. They were so good together.
I said goodnight to them and then I sat on the patio for a few minutes, wrestling with the conflict within me. I'm an honest guy, an ethical guy, but I'm not perfect. What I wanted was within my grasp, and all I had to do was reach out and grab it. Everyone else was running around, trying to fuck everyone else, but the guy I wanted had just gone to bed. He was hurting, and he needed a physical release. I'd wanted to sleep with him ever since I met him.
I thought back to that scene in that old classic movie "Animal House," where the dude had a good angel on one shoulder and an evil angel on the other. The good angel told me to go track Matt down and drag him back to bed. The bad angel told me to follow Brad back to his room.
I walked up to Brad's door and looked around, as if to see if someone was coming, but really to gather my thoughts. I knocked, and heard his deep voice say "enter". I opened the door and went in, finding Brad lying in bed reading, wearing only his boxers. He looked so sexy, with the body of a man, not a college dude. There was something so incredibly masculine about him. I clicked the door lock softly behind me as I closed it. "This is a surprise. What can I do for you?" he asked pleasantly.
I walked over and sat on the bed, and looked into his eyes. I saw the alarm, which was stronger than the lust, but that was there too. "One time, now, and we tell no one," I said.
"Wade…" he began, and he was about to give me a litany of reasons as to why this was a bad idea.
"You know me. You know how hard it was for me to do this, to come here and all but beg you to fuck me," I said, and couldn't help but sound a little bitter that I was swallowing my pride. "You have to know this must be pretty important to me."
His look of shock mellowed, and he reached out and ran his hand across my cheek in an affectionate manner. I thought he was planning to blow me off, but he gathered up his papers and put them aside, then pulled me down onto the bed. He pivoted his body so it was partially on top of mine, and I could feel his hardening cock pressing against my leg. "Why? Why do you want me?"
"You're smart, you're sexy, you're powerful, and I really respect you," I said crisply. Saying it like that emphasized my sincerity, and made it that much more meaningful. His partner had all but shoved him away, and I'd given him a huge ego boost.
"I probably won't measure up to your expectations," he said. Before I could object, he leaned in and kissed me, and that one kiss unleashed an avalanche of pent-up feelings. In no time, his simple embrace had transformed into him lying fully on top of me with my legs wrapped around him, frantically frotting against each other, trying to more fully merge together.
He finally pulled himself back, and I was worried that he was going to bail on me even now, but he reassured me. "This once, and no one knows," he affirmed. He stood up and pulled off his boxers, revealing that monster cock I'd only heard about.
"Damn," I said, impressed. I leaned forward and absorbed it in my mouth, much as I'd done to Matt the first time I'd blown him, only moving the muscles in my cheek.
He enjoyed my talents for a few minutes, and then gently pushed me away. "Where did you learn to do that?" he asked me breathlessly.
"I have strong cheeks," I joked. He made me stand up and then he undressed me. Every piece of clothing he took off of me, he carelessly tossed over his shoulder into a corner, something that was maddeningly erotic. He pushed me back onto the bed, and landed on top of me. He took complete control, wrapping his left arm behind my shoulder and held my head firmly in his left hand while his right arm extended down so his right hand could grab my ass, move up to my nipple, or seemingly appear anywhere in an instant. His firm body pinned me onto the bed while his big cock ground into mine. And despite all of that, none of it was as significant as the connection our mouths made, or our eyes, on those rare occasions when I opened them long enough to look at him. I just surrendered to him willingly, something I secretly craved but rarely did, and never had to this degree. He told me with his body and his gestures that he was all man, and there was no use trying to stop him. There was such a raw force to him, all I could do was moan, and wrap my body around his.
He stopped kissing me and my mouth chased his, unhappy with losing its companion. He gave me a few fleeting kisses as he retreated, but then I felt his lips on my neck. I grabbed his head and pulled it to me, urging him on, not really giving a shit if he marked me or not, but he wasn't just stopping there. He pushed my arms above me, ordering me to just lie there without saying a word, and then his hands and lips explored my body, not missing a single nook or cranny. This experience had been so surreal, and I was behaving totally unlike myself, that when my typical fussiness and concern that I hadn't showered recently emerged, it was actually refreshing. I spurred my hands into action when his body pivoted down and both of us ended up side by side in a 69 position. I licked his massive dick. Damn that thing was huge. I sucked it, not to make him cum, but to keep him excited, while studying it, worshipping it, and his moans told me how much he liked that.
He flipped onto his back and pulled me on top of him. Now I had a much better vantage point, and much more freedom to move around, but I was distracted as his fingers gently began to explore my ass, first with fleeting touches down my crack, then with more purposeful probing of my hole. I was disappointed when he flipped us back over again, but it was short lived, because he was back on top of me, and his mouth was back on mine. We made out, grinding and frotting, and it was so much fun I didn't really give a shit if we did anything else.
But I wasn't in charge. He moved his mouth down again, his obvious plan to reach my groin. He wrapped his lips around my dick and started working me, while I put my arms up and my hands behind my head, letting my moans encourage him. We hadn't used words since we'd started. We didn't need to. He grabbed my legs and pushed them back so my calves were almost next to my face, then moved his hands down and held my ass up. My eyes locked onto him as his tongue began to rim my hole. Now my moans were so loud, I was worried someone would hear, but he had me so fired up that after that brief fleeting thought, I just didn't give a shit. His eyes locked on mine as he probed my hole, then moved up to lick my taint and my balls, then move back to my hole. I just moaned and gave myself over to the pleasure he was giving me.
Only now he'd fired himself up too, and now he wanted to fuck me. I instinctively reached for the lube and handed it to him, getting a smile from him in return. He squirted copious amounts of lube into my hole, keeping me propped up as he did, then finally slathered some on his big cock, using those strokes to work it back to its maximum hardness. He let my hips drop a bit by letting my ass go and used his shoulders to keep my legs pinned back to just the angle he wanted, while his hand was on my ass, guiding his huge cock into my hole. I paused only briefly to realize that we didn't use a condom, and smiled as I did, not only because I just wanted his skin against mine, but because it was so symbolic of the trust between us. I knew that if he'd been unsafe, he'd use a condom, and he knew that if I had, I would have told him to use one.
He thrust forward gently, and I could feel his head pushing against my ring, demanding to be let in. I exhaled and forced my body, and especially my ass, to welcome him in, but he was too big. I'd never been with someone this hung. Matt had a long, thin, dick, and while Cody's was thicker, it wasn't even close to Brad's. I grimaced internally at the pain as his dick forced my ass open. "It's gonna hurt a little bit, baby," he cooed to me. "After that, you're gonna feel so good."
"I don't care about the pain," I said. "Fuck the pain." He smiled at me even as he pushed in, but the smile masked his desire and resolve. I really had no choice in the matter. I was completely powerless. He was a strong, virile man, and he was fired up now. He was going to fuck me, period. The power just emanated from him, from his body, and from his dick, which drove into me mercilessly, causing me enough pain that I actually cried out.
"Just a few more seconds of hell," he promised. "You've got such a tight ass. God, that feels good. I don't think I've ever met someone as tight as you who's taken me so easily." His words told me I was winning, achieving this goal of taking a huge dick in my ass, and that sparked my mind to respond like it always did to a victory. He thrust in and out, pulling all the way out each time, making me feel the void he left behind when he wasn't in me, making me crave the next thrust inside.
And then it clicked, just like he promised. "Oh God!" I said, probably too loudly.
"See Wade," he cooed. "I promised you'd feel great."
"So fucking good," I managed to say. "So fucking good." And then the ride really began. All of that excitement, all of the things he'd done up to that point, were just a preamble. This was the real deal. It was more of a rush than a ride at Busch Gardens or Disney World, as he fucked me on my back, pulled me on top of him, and then finally, spun me around so I was lying on top of him but a little to his side while he fucked me. His hands explored my body while his cock speared my hole. I knew that his body had reached its final trajectory toward an orgasm because I'd learned to read him that quickly, and because I felt his hand start stroking my cock in earnest.
Just as I read his body, so he read mine, and he stroked me, alternating the pace, keeping me right there with him as his own orgasm built. "Gonna cum," he said, almost a snarl, as he bit gently into my neck.
"Me too!" I said, and then I heard myself scream, a loud, primal yell, as my first shot of cum rocketed out of my cock and splattered on my face and his. He didn't miss a beat. Even as he blew his load, even as he nursed the most amazing orgasm out of my body, his mouth sucked my own cum off my cheek. I thought it would never end, and decided that if this killed me, it was worth it, but it inevitably did end.
I lay there on top of him, my back to him, with my whole body quivering in the aftermath, while his arms held me tightly to him. I could feel his body shaking like mine did as it finished it's quaking, and then I felt his cock slowly soften and recede from my ass, finally popping out in a gentle gesture so unlike the way it entered me. And just as he had known what I needed and wanted, so now I could sense that he felt vulnerable. I moved off of him and onto my back, and then pulled him back on top of me. I wrapped my legs around him and held him tightly with my left arm and hand, while I allowed my right hand to gently caress him. I stroked his hair, and his back, and felt him sigh in contentment as he surrendered to me like I'd surrendered to him.
"I've wanted to do that since I met you," I said. "I had this idea in my mind of how you would be as a lover, and of what sex with you would be like, and it was nothing like that at all."
"I'm sorry I let you down," he said. He wasn't entirely serious, because he knew that I'd loved it, but he told me that he needed more, he needed the ego stroke.
"Dude, you rocked my world. The fucking earth moved. I have never, ever felt anything like that before," I said. He nuzzled his face into my neck in a gesture that was adorably self-deprecating, but I pulled his head up and made him look at me. "Seriously. That was the total bomb."
"I didn't have that experience," he said. "I really didn't think about having sex with you all that much. It wasn't a smart thing to do. With this big dick, erections can be embarrassing." That made us both laugh.
"I'll bet," I joked.
Then he looked at me the same way I'd looked at him, and his expression told me how serious he was. "No one has ever read me as well as you did, and responded so perfectly. You're in my pantheon of the top five people I've fucked."
"Seriously?" I asked. "Come on. I've fucked Kevin, and he's way better than me." I felt like an idiot, fishing for reassurance, but I was also genuinely curious. Kevin Carmichael, or Sergio as he liked to be called sometimes, had the body of a cat, with fluid movements that just morphed into your body.
He shook his head. "You're better."
"Bullshit," I argued playfully.
"Well, for one thing, you're tighter," he joked back, getting a chuckle from me. Kevin was a little boy slut. "There's a sincerity about you that is so attractive. I know you Wade, I know how in control you like to be, but you totally gave yourself to me. You handed me your body on a silver platter. That's an amazing gesture."
"I really do love you," I said, and meant it, although we both knew it wasn't on the level of his love for Robbie, or my love for Matt. It was different. I'd almost think it was paternal, except my mind wouldn't let me go to that incestuous place. There was too much pain there. It was more like two very deeply committed friends allowing their bodies to express their feelings for once, instead of just doing it with words and actions.
"And I love you," he said to me meaningfully. We lay there for an hour, just enjoying the body contact, drifting in and out of sleep and conversation, until I decided it was time to go find Matt. We got up and rinsed off together. In the past, that would have sparked another round, with at least me jacking off with the other guy, but he had so satisfied me that even over an hour after my orgasm, I really had no desire to fuck again.
I threw on my clothes and made to leave, but he stopped me for one last kiss. "Remember. We tell no one," he said.
"That was my promise," I told him. "The only person I would have told was Matt, though, and he'd just be jealous. Not of you, but of me."
"If you need to tell him, if you want to tell him, you can," he said, giving me permission. That got a huge smile from me in a rare, spontaneous facial expression. I was happy that I'd get to share this with Matt, and I was even happier because of how much he obviously trusted Matt.
"I'll think about it," I said. He opened the door as he was giving me one last kiss, and as I turned to leave, I found myself face to face with Will and Tony.
Copyright © 2013 Mark Arbour; All Rights Reserved.
Story Discussion Topic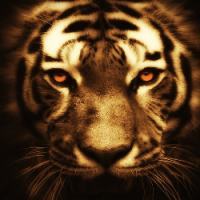 Open Club · 132 members · Last active
A fan club for Mark Arbour to chat about his stories
---
Chapter Comments