Comments Invisible in Dark Mode Bug Has Been Reported. We are working on patch.

Paternity - 33. Chapter 33
October 15, 2000
Malibu, CA
Wade
None of us wanted to talk to Martin. I think we were all afraid that we'd actually kill him if we were in the same room with him. Stef had retired into Brad's office, to presumably consult with JP on possible ways to locate Will. Brad and Robbie were still up in their room, probably trying to wrap their minds around how things went so badly, and then how to repair their relationship with Will, if they got the chance. I went back up to Will's room to look for more clues. There was one interesting piece of paper; a schedule he'd made for the next few days. The only significant thing on there was his time at the Mission. I wondered if that's where he got his roofies. It made sense that finding illegal drugs would be a breeze at a place like that, no matter how hard you tried to prevent it.
There was a knock at Will's open door, just to get my attention. It was Brad. "Martin is gone. You think you can come downstairs? We're meeting in the kitchen," he added with a smile, knowing food was a good lure.
"Sure," I said, grabbing the schedule. I followed Brad downstairs, and his entire body posture was that of a defeated man. Despite his pleasant demeanor, he was taking this hard. That was the problem with being stubborn and thick-headed; when reality finally burst in, it was extremely painful. One of the things I detested was when people refused to admit their own mistakes. I wondered if this was why they didn't do that, because the realization was just too painful to contemplate.
"Your clue on the bus station was a good one," the cop said. "He booked himself onto a bus to San Jose."
"He was going to Palo Alto," Robbie said, as if it were a fact.
"When does the bus get in?" Stef asked.
"It arrives at midnight," the cop said.
"Any way we can find out if he's on it before then?" Brad asked.
"We're working on the itinerary with the bus company right now," the cop said.
"Did he actually board the bus?" I asked. I was skeptical that he'd actually do that, leave such an obvious trail.
"They show that the ticket was used," the cop said.
"What are you thinking, Wade?" Brad asked.
"I don't think he's on the bus."
"And just what makes you think that?" the cop asked, with just a hint of that attitude cops could get when they were being obnoxious. I ignored him to make a point: that I wasn't going to respond to that kind of approach.
"Why do you think that?" Stef asked, giving the cop a dirty look.
"I think he wants to be gone, and I don't think he wants to be found. That's what a lot of this was," I said, waving my hand in the air to gesture to the damage to their possessions. "I think he was burning his bridges. He's thinking that there's no way you would want him to come home after this."
Brad's mouth fell open, as if he was just now realizing how far Will had been driven. Robbie didn't say anything; he wasn't as in tune to this kind of high-strung thinking. "So he bought this ticket as a decoy?" Brad asked, finally.
"I'm betting on that. How much money does he have?"
"He cleaned out the money in my safe. There was probably close to $50,000 in there," Brad said. "I like to keep a lot of cash on hand, for emergencies."
"Did he take anything else?" I asked.
"No," Brad said. "He left all of our watches and jewelry alone. He didn't even mess with my cufflinks."
"Cufflinks?" the cop asked, as if we were talking about some cheap item of jewelry.
"Valued together, they're worth well over a million dollars," Brad said to the cop evenly.
"So we have a young guy wandering the streets with fifty grand in his pocket?" the cop asked. "He won't last long."
I wanted to look at him and tell him that Will wasn't the typical teenager he'd find on the streets. He was a lot less street-wise than what the cop was used to, but a lot more resourceful when dealing with the adult world. "I think your skepticism is misplaced," Stef observed.
"I hope you're right," the cop said, clearly not believing him. "I'm going to go check on that bus. I'll keep you posted if we hear anything. We'll post alerts."
"Thank you," Robbie said, and got up to escort the cop out. He came back shortly. "So now what do we do?"
"Where is Jeff?" I asked.
"I will summon him," Stef said, and pushed a button on his phone. Jeff appeared seconds later.
"You need something, Stef?"
"Wade has need of your services," Stef said.
"Anything you need, Wade," Jeff flirted. I felt myself blushing, and shook it off.
"I was looking at the schedule that Will printed out. The only meaningful appointment on Saturday was his trip to the Mission." He just looked at me, waiting for me to go on. Jeff had once resided at the Mission, and that's where Stef had met him, and hired him. "If he was planning to leave, he would have needed a couple of things. First of all, he would have needed a means to disable Martin. I'm betting he got the roofies there."
"If they have drug problems at the Mission, we need to let Father Tim know," Robbie said. Sometimes he could be such a simpleton.
"No," I said. "This isn't about retribution. Drug availability at the Mission is going to be a problem no matter what we do, and I'll bet Tim knows it."
"It's pretty easy to get anything you want at the Mission," Jeff said nervously.
"And as I said, Jeff, I need some honest answers, and in exchange, you have our promise that we won't be going on any witch hunts afterward." I stared hard at the men around the table, demanding and getting their agreement.
"He wouldn't have a problem getting roofies there," Jeff re-affirmed. "Was that all you needed?" He was clearly reluctant to get involved in this.
"You have a hot date or something?" I teased, trying to keep things slightly light.
"Not unless you're free," he said. Brad gave me a dirty look, wanting me to get to the point.
"Unless Will was planning to steal a car, he'd have to use some form of transportation to get away from here."
"What if he's still in the area?" Brad asked. "Maybe he's at Ryan's?"
"He and Ryan are not on speaking terms," Stef said coldly. "I take it you did not stop to ask him about that."
"I didn't know that," Brad said. Brad was already defeated; this kind of piling on was counter-productive.
"If you guys want to contact all of his friends, that's fine, but I'm betting he'd think bigger than that." Hanging out at a friend's house wasn't consistent with the evidence.
"Why?" Stef asked.
"Why would he do all of this, burn his bridges, then book a fake bus ticket, only to go stay with a friend?"
"To freak us out, and scare the shit out of us," Brad said. Even he realized how lame that sounded. "But I agree with you, he probably didn't do that."
"So that means he had to travel somewhere, and he had to do it under a fake name."
"He would need a fake ID," Stef said. "Can you get those at the Mission?"
Jeff squirmed, unwilling to be a snitch. "Possibly."
"Will you help us?" I asked Jeff.
"I'm not sure," he said. Everyone glared at him but Stef, who smiled slightly. Well, and me, because I was waiting to hear his reason for not agreeing to help us immediately.
"What do you mean, you're 'not sure'?" Brad demanded. He was focused on dragging Will back here, and he was going to approach that objective with the same remorseless energy that he used to build and take down business empires.
"What happens to him when you get him back?" Jeff asked. We looked at him, waiting for him to explain. "I've seen a lot of guys who ran away, and their parents found them and dragged them back home, only to find things worse than before they left. So what happens when he gets home?"
"I think that is a reasonable question," Stef asked.
"I don't know," Brad said honestly. He'd been focused on the immediate task, of getting Will back here and to safety. Anything beyond that, in his mind, could wait. "But I do know that we're going to have to sit down and talk about how we can work things out." It was a canned answer that meant nothing.
"I can't help you," Jeff said. I was really impressed with him. Brad and Robbie both gave him really sour looks, but Jeff didn't care about them. He worked for Stef, and Stef would shield him from these guys. Jeff was making Brad think about the consequences, about what would have to change, so that things did actually change. Once Will was back here, it would be easy to ignore the real problems.
"What do you think we should do?" Brad asked, turning it around on Jeff. It was an ironic twist that Jeff had suddenly become Will's voice in this thing.
"I think you need to promise him that you're both going to get some counseling."
"He already has a psychologist," Brad said.
"That's not what I said. You don't," Jeff said, slightly annoyed. He watched that register with Brad.
"I think it's safe to say that Will doesn't like the guy he's working with either," I added.
"So you're saying that you're not willing to help us out unless I start seeing a shrink?" Brad asked, trying to be intimidating, but not quite pulling it off.
"For starters," Jeff said. We all looked at Brad, even Robbie, our eyes telling him that we thought that step was long overdue.
"Fine," he agreed. "What else?" Jeff jotted some notes down on his pad, clearly recording these agreements.
"What about retribution for all of this?"
"You think he should get away with trashing our house?" Robbie asked.
"I think if you get away with setting him up to be beaten, then he should get away with hurting a few of your precious possessions," Stef said with a snarl. That shut Robbie up.
"Look," Brad said, focusing our attention, "I'm not sure if letting him get away with doing all of this is in his best interest, but the goal here is not recrimination, the goal here is to get us back to being a happy family." I opted not to question him about the 'happy family' reference. Jeff made more notes.
"And what consequences must you pay for what you have done?" Stef asked. "Are you to be immune from retribution?"
"My son is out there on the streets and he thinks that we don't love him," Brad said rudely. "I'm scared shitless for him. Isn't that enough?"
"No, it is not," Stef said. "I am not hearing of this love you profess, I am merely hearing anger that your things have been destroyed, and I am hearing even more frustration that you were not able to bend him to your will."
"What are you suggesting?" Robbie asked Stef.
"I am suggesting that if there are to be consequences for Will, there have to be consequences for the two of you. And I am volunteering JP to evaluate whether you are fair or not." I wanted to laugh at that, at JP suddenly finding himself as judge and jury in this nightmare, but I managed not to.
"Fine," Brad snapped.
"So you are willing to get help and you are willing to let JP act as the arbiter of justice," I summarized playfully. This was a little too intense. "Can Will choose where he wants to live? If he wants to move back here, he can, and if he wants to live in Palo Alto, he can also do that?"
"Yes," Brad said reluctantly. I wondered which of those things he'd been reluctant to agree to. Jeff jotted that down. "I think he owes us an apology for what he's done, at the very minimum."
"And are you willing to apologize to him?" Stef asked. "He has been waiting a long time for that."
"I already apologized," Brad snapped.
"No, you did not. You merely rationalized. There are things we must make right, and you must do your part."
"He told me that at the hockey game," Robbie added. "I challenged him for not meeting you halfway, even after you apologized, and he said you hadn't."
"I thought I was pretty clear," Brad said to Robbie, irritated at being challenged by the only guy he thought was on his side.
"He said that if he didn't hear you apologize, it must not have been much of an apology," Robbie noted.
"Clearly you have issues with sincerity," Stef said to Brad coldly. When Brad finally fixed things with Will, he was going to have an uphill battle repairing things with Stef.
"Fine. I get it," he said. We stared at him, not believing him. "I get it!" he reiterated.
"If he does not, then Will will not want to live here," Stef said simply, making Brad's assertions largely meaningless anyway.
"And will you promise to talk to him about stuff that impacts him, before you make decisions about his life?" Jeff asked.
"He hasn't always made the best decisions," Brad explained. "We were just trying to give him guidance so he didn't make any major mistakes."
"You evidently do not make the best decisions either," Stef said sarcastically. "Your supreme guidance has led him onto the streets. Is that not a major mistake?"
"Fine. We'll communicate more. We do that anyway. It's only this thing with Pat that screwed us up, and that's only because of the molestation issue," Brad said, as if he could write the whole thing off.
Stef wasn't swayed. "I am disturbed by your reluctance to see things clearly, even after all this."
"I'm doing my best, Stef," Brad said, almost pleaded.
"Your best is not good enough," Stef quipped. A simple statement, but Brad looked as if Stef had slapped him.
"That's the same thing Will said to me," he said, and looked away. A tear fell down his cheek, something that rarely happened. None of us said anything for a bit, to let Brad get his emotions under control.
"What about Pat?" Jeff asked. "Can he come back to work?"
"If that's who Will wants to guard him, he can come back," Brad agreed, almost immediately. Having been burned by Martin, they were in no position to argue about that.
There was complete silence for a few minutes, a rarity in this family. "I'll help you," Jeff said. "What do you want me to do?"
They all looked around, confused and in disarray after this painful conversation, so I took over. "I want you to go to the Mission and find out if Will got a fake ID. And I want to know what name they gave him," I instructed.
"It may take a few days," Jeff said.
"Why?"
"Because people aren't always there, they come and go, and because when they sell something like that, it comes with a pledge of silence." It would cost some money too, but Jeff knew he didn't have to mention that; Stef would cover it.
"All we can ask is that you do your best," Stef said. He nodded to dismiss Jeff to go on his mission to the Mission.
We sat there in the kitchen, and I ended up focusing on Brad, because his expressions were so fascinating. The internal struggle he was grappling with was completely apparent on the outside. The irritation at having his son defy him; the annoyance that Will had caused him with his smart-ass comments; the disappointment he'd felt over the whiskey bottle; the sheer outrage, anger, and rage he'd felt over the damage Will had wrought; the guilt he'd felt over what Martin had done; and now finally, the sadness at having lost his son.
Brad sensed me staring at him and his eyes met mine. "He's out there somewhere, and he thinks I don't love him." And then Brad did something that I rarely saw him do. He broke down and cried, genuinely cried. Robbie tried to comfort him, but he shrugged his hand off.
"Tell him," I said.
"How do I do that?"
"Leave him a message on his cell phone. Send him an e-mail. I'm betting he checks them."
"Can we trace his calls, his phone?" Robbie asked hopefully.
"I don't know," I said. "Can we find out if he's listening to his messages?"
"I'll find out," Robbie said. "What about e-mail? Can we track that?"
"Did he even take his laptop?" Brad asked.
"I didn't see it in his room," I told them. We all retired to our respective corners and drafted e-mails to Will, hoping he'd read them.
---
October 19, 2000
Escorial, CA
Wade
"We have to get going," Stef said, looking at his watch. We were planning to go down to Malibu to focus our efforts to find Will. Being in that environment would presumably be helpful, and keep us on task. I wasn't entirely convinced of that, but I went with it. This week had been hell for all of us, and I was determined to do my part to help bring him home. He was a handsome 14-year-old kid, alone out there in the world, with a shitload of cash on him. We knew the chances were high that he'd be exploited, abused, or worse. It was safe to say that tensions were running high.
"I still can't believe you're going to miss the games this weekend," Matt groused. "The team needs you."
"This is more important," I said. We'd had this argument twice already. I didn't like conflict to begin with, and I certainly didn't like repeating the conflict.
"I don't understand what you're going to do that these other guys can't do," he said, more of a whine.
Stef walked over to him and looked at him squarely in the eye. "Wade has shown an intuitive knack for identifying what Will is thinking. He has combined that with his inherent intellect and logic, to give us the best direction we have had. I think it is worth making you survive two games without his talents, if it means I can find my grandson. It is disturbing to me that you have not reached the same conclusion." Stef had been on edge this week, and uncharacteristically bitchy, so his outburst was really no great surprise to me, but it had a pronounced effect on Matt.
"I'm sorry, Stef. I guess my priorities were out of whack," he said sheepishly.
"That is quite alright," Stef relented. "You are not the only member of this family with that problem. Are we ready?"
"We're ready," I said.
"I have been ready," JP quipped, getting an irritated look from Stef. He just smiled back at him.
"Then let us go." We got in the limo which whisked us to the plane, which took off as soon as we got there.
Jeff and I sat across from JP and Stef. I had some news to relay to them, but before I could, Jeff jumped in.
"I'm sorry, Stef," Jeff said. "I tried everything, and I do mean everything. Those guys aren't talking." He hadn't been able to find out Will's assumed name from the guys at the Mission, and we were all frustrated by that, Jeff more than anyone.
"You did not create this problem; you are just trying to help."
"I was planning to go back to the Mission tonight, to see if I could find out anything, if that's alright with you."
"I suggest that you arrange a separate car to pick you up at the airport and take you directly there," Stef said.
"I got an e-mail from Will today," I told them. They just stared at me as if I'd announced the world would explode in 30 seconds. "He says he's alright."
"You got an e-mail from Will?" Stef asked, incredulous. "And you did not tell us until this minute?"
"I just got it before we left," I said calmly. It had actually been a few hours before we left, but I wasn't going to split hairs.
"Where is it? Maybe we can trace it, and figure out where he is!" Stef exclaimed.
"No," I said, as firmly as if it was a vow, and it was. "I sent him an e-mail telling him that I was worried shitless about him. I told him that if he would tell me if he was alright, I wouldn't try to use his response to track him down. I gave him my word."
"And he trusted you enough to tell you he was alright," JP mused.
"This is more important," Stef argued. "His safety is on the line."
I shook my head emphatically, and before Stef could really lose it, JP chimed in. "Wade is right. He gave his word, and he cannot go back on it."
"Can't do it," Jeff agreed.
"You three are not seeing the big picture," Stef argued, although without as much conviction as before.
"The three of us see the big picture quite clearly, and the information Wade has given us is very significant. He has told us that Will is most likely fine, and that he is reading his e-mails. That means that we have a way to communicate with him and that we may just be able to convince him to come home," JP pointed out. "In fact, after this, I am quite confident that he will, more than I have been, and it is vital that one of the most important relationships he has not be tainted by a betrayal of trust."
"You are wise to practice your arguments," Stef said, finally caving to the inevitable. "Brad and Robbie will not be so calm about it." I was unconcerned about what they thought. I wasn't going to surrender my honor to correct an error they made.
"I offered to pass any messages back for him that he may want to send," I added.
"It will be interesting to see if he is ready to communicate with anyone yet," JP said.
"Brad thought that he may have gone to their villa in Maui," Stef mentioned. "He asked Scott Slater, but he hasn't seen Will around." Scott Slater was an old friend of Brad's, a dude that was a strange combination of creepy and sexy. "Scott is going to keep his eyes open and alert us if he spots him."
"He won't go there unless he wants to be found," I said.
"And what if he gets desperate?" Stef argued.
"Then he'll want to be found," I said, smiling slightly.
"Dealing with the two of you can be mentally taxing," he said, giving both JP and me irritated looks.
"They're freakin' smart," Jeff said. "I think that makes them sexy as hell." JP and I both blushed.
"What about school?" JP typically asked. "Wasn't his suspension up today?"
"It seems that Will worked quite diligently to get himself ahead. He left his homework for the entire week with JJ, who turned it in for him," Stef informed us. JP tried not to beam with pride at this grandson of his who took his studies so seriously. "Brad went down and met with the headmaster, and had a candid conversation about the situation."
"He told the headmaster that Will ran away?"
"He did. The headmaster was impressed that Will had completed his assignments, and they've agreed that his absences today and tomorrow will be considered excused."
"That's good," JP said. The rest of the flight passed uneventfully, with us merely rehashing the things we'd talked about. We landed and found two cars there.
"I think I'll go with Jeff," I said. "We'll see you at the house shortly." I figured that I might be able to help him out, and I'd be able to dodge an argument with Brad about Will's e-mail for a bit, anyway.
"Enjoy yourselves," Stef said.
"My being along won't make things more difficult, will it?" I asked Jeff, as we got situated and the car took off.
"Well, you can be distracting," he said, flirting with me. He was really attractive; tall and well-built, with blue eyes, blond hair, and a handsome, solid-looking face. Looking at him was definitely easy on the eyes.
"You should focus on attainable goals, like tracking down Will," I teased.
He snaughed, the same gesture Robbie and Matt used. "Seriously, you may be helpful. I think I know who the guy is that set Will up. His name is Pablo. I haven't had any luck with him, but maybe you will."
"How do I do that?" I didn't see how I would have any impact on this guy if he hadn't.
"He doesn't want to betray a client. You got an argument against that?"
"I think I just made the other side of that argument on the flight down here," I groused.
"I thought you wanted to be a lawyer. Don't you have to be able to do that, argue both sides?" he asked innocently, trapping me.
"I'll try to think of something." We got to the Mission and I was able to avoid meeting with Tim or Max. I didn't want it to look like I was an authority figure. Jeff led me to the Rec room, and up to a handsome Latino guy.
"Pablo, this is Wade Danfield," Jeff said. "He wants to talk to you."
"I already told you that I don't know anything about Will Schluter," he said. He knew exactly why I was there.
"Look Pablo, I think we both know that's a lie. I think you made a fake ID for Will, and I want to know what name you put on it," I said, clearly laying out why I was there and what I wanted.
He laughed. "Even if I did, why would I tell you?"
"Do you like Will?"
"He's a good enough dude," he said noncommittally.
"You've survived on the streets," I said. "Do you think he can?" He didn't say anything. I let him think that Will would be in his position, not that he'd have $50,000 in his pocket. "He's been out there, on his own, since Sunday. How much longer do you think he can last?"
"You want his blood on your hands?" Jeff asked.
"It's not my place to decide what he does," Pablo argued.
"You know who I am," I said. "You know that if I wanted to make you spill your guts the hard way, I could make that happen." He glared at me for the threat, but it registered. I'd stocked up on cash in anticipation of this trip, knowing I may need to grease some palms along the way, so I took a big stack of $100 bills out of my pocket. I tossed half of them on the table, which meant there was $5000 sitting there between me and Pablo. "Why don't you avoid some problems, help out a kid, and make some green at the same time?"
Pablo picked up the money and looked at it, then stuffed it in his pocket. "Jared Townshend. T-O-W-N-S-H-E-N-D. Same address as the Mission."
"Thanks Pablo. And no one knows about our conversation, or that you're the one that gave Will the ID. Assuming you're telling the truth," I said.
"It's the truth," he spat.
"Then we're cool," I said. I nodded to Jeff and we left the Mission. I was on my cell phone before we were even in the limo.
"Yes?" JP answered.
"Jared Townshend," I said and spelled it for him. "That's the name he's using."
"On it," he said simply, and hung up.
"Didn't you say the same stuff to him that I did?" I asked Jeff, assuming that he did.
"Yep."
"So why did it work this time? The five grand?"
"No, I actually offered him more. They know who you are, and there's a basic fear that you'll bring down repercussions on them. You nailed that one well. That, and you seem like an honorable guy, so if you tell him to spill his guts to save Will's life, it makes sense."
"I bullied a criminal punk successfully," I grumbled. "Hopefully it's the clue we need to get Will back."
"Let's just hope he doesn't think you got the information from tracing his e-mail," Jeff said.
"That's where you come in, since you can validate how we found him," I said.
"I might be willing to do that," he said, leering at me. "For the right price."
"What do you want?" I joked.
Then he freaked me out by moving quickly over to me and kissing me. I didn't respond at first, but this guy was good, with such great lips, lips that were forceful and gentle at the same time, that I felt myself yielding to him. It didn't hurt that he was hot as hell, and that he'd really impressed me with the way he'd stood up to everyone in this situation. I put my hands on the back of his head, urging him on, and could feel his smile through our kiss.
He pushed his body forward, so it was pressing against mine, and he made sure that I could feel his hard cock against my equally hard member, just to show how our bodies yearned for each other. I wrapped my legs around him and leaned back so now he was on top of me, grinding away. I could feel his muscular body thrusting against me. Damn he was turning me on.
He broke off the kiss and nuzzled my neck, then moved his mouth to my ear. "I want you," he answered.
Just then the car stopped, and we looked out to see that we were at Brad and Robbie's house. "You're timing is bad," I teased. He looked so sad, and so disappointed, my heart went out to him. "But you're hot."
He backed off of me and we tried to get our erections and breathing under control. "Maybe we can spend some time later?" he asked hopefully.
What a cute guy. "Maybe," I said, but leaned in and gave him a nice kiss. He smiled broadly at that, and I returned his gesture as I climbed out of the car and strode into the house, pausing only to adjust my dick so it wasn't tenting straight out.
I found our group in the kitchen. Brad was up and across the room, shaking my hand. "That was good work, Wade! Thanks!"
"It was a team effort," I said, smiling at Jeff.
"Yes it was," Brad said, and shook Jeff's hand to thank him as well.
"Do we know where he went?" Jeff asked.
"That may take a bit," JP said. "Hang in there."
"You did tell them to start by checking the flights to Hawaii?" Brad asked.
"I told them that," JP snapped, irritated by the inference that he couldn't follow a simple plan.
Robbie stood off to the side, looking pretty disturbed. He wasn't always the sharpest on the uptake, especially when the problem involved complicated schemes. I found that somewhat surprising, since he was in the movie business, and where better to find hare-brained plots and far-fetched drama than the movies? Evidently, his family's attributes in those areas were beyond even the wildest dreams of Hollywood. I strode up to him and put my arm around him.
"You look nice today. New clothes?"
He pretended to give me a dirty look. "All I have is new clothes."
"Good thing. You were looking pretty unfashionable."
"Claire came down this week and did a whirlwind shopping spree for us," Robbie explained. His look got a little more playful. "That's why we look so good." He made sure he said that loud enough so Stef would hear.
"Perhaps Will may opt to have mercy on you and destroy this wardrobe too," he said wryly. We snickered, because we were in good moods. We finally had a lead on Will, after almost a week of virtually nothing.
"Maybe you think you could do better?" Brad asked. "I could use some help."
"We will have to see what can be done for you," Stef said. I winked at JP. That was significant. It was the first friendly exchange between the two of them since this thing with Will had gone postal.
JP's phone rang and he listened diligently, then started jotting down notes. "Thank you," he said simply. "Jared Townshend flew to Oahu on Sunday evening."
"Let's go," Brad said impetuously.
"Where?" I asked.
"To Oahu. If he's there, we have to find him."
"There are a lot of people on Oahu," JP observed.
Brad just stared at them, frustrated. "Guys, it's not all that hard. If Will went to Oahu, he went for one reason and one reason only: to surf. And if he was going to surf, he'd be on the North Shore, and that's a lot less crowded than Waikiki."
"I do not see a downside to us going to Oahu," Stef agreed. A car appeared to take us to the plane, and we were airborne within an hour of getting that information. It would be very late before we finally got there.
They were all hoping to find Will in Oahu. I was under no such apprehension. I knew he would be there. Just because I promised him I wouldn't use his e-mail to track him down, didn't mean I couldn't find out where it came from and store that information in my own brain. And I knew, from my own trace, that Brad was right, and that Will was in a hotel on Oahu's North Shore. I'd never reveal that to anyone else, and I wouldn't use that to guide our quest for him, at least not without other corroborating evidence, but I knew.
Copyright © 2013 Mark Arbour; All Rights Reserved.
Story Discussion Topic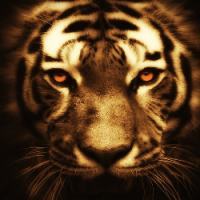 Open Club · 132 members · Last active
A fan club for Mark Arbour to chat about his stories
---
Chapter Comments