Paternity - 68. Chapter 68
Thanksgiving Day, 2000
Escorial, CA
Wade
I got up early and went up to the kitchen for breakfast, knowing this would be a hectic day for me, and knowing that it was important that I face it with a full stomach. Despite the fact that this was Thanksgiving, and that there were a lot of people flying out and coming in today, the kitchen was empty but for one person: JP. "Good morning," I said pleasantly.
"And good morning to you," he said just as cheerfully. "You're up early."
"I need to make sure I have a full stomach. I'll need the energy since I have to deal with my mother today," I said with a smile.
"I find that as I get older, I get up early even if I have no particular reason to do so, and even if I got no sleep the night before."
"You got no sleep?" I asked curiously.
"There was yet another battle around one in the morning," he said, and sounded fatigued.
"Will?" I asked apprehensively. "Is he staying here or going with me, and which should I root for?"
He chuckled at that. "He is staying here, and I am glad that he is, but the conflict was not really his fault. There seems to be drama stemming from two incidents. The first is a fight that Darius got into last night at the party. Will was a peripheral figure, but it seems the prime impetus was Ella's excessive flirting with another young man."
"Was she really flirting with him, or was Darius being a little too jealous?" Either was entirely possible.
"Will is adamant that it was the former, and that her actions would have enraged even the most patient of men. Darius is saying nothing, of course, as is his way. And Ella has decided to join Gathan in Claremont for Thanksgiving."
"Did she break up with Darius?" I wondered how Darius would deal with that. He was the ultimate cool guy, so that kind of emotional blow would either go largely unnoticed, because he'd bury it so deep, or it would blow him apart and turn him into a wreck.
"I'm not sure if they've officially broken up, but Darius has refused to talk to her, so I think it is more him dumping her at this point. We'll see how this works out. Stef is thoroughly enjoying this, because he loves all the teen drama. I guess I am old, because I just find it tiring."
"That's the second reference you've made to being old. I think you're just grumpy," I teased.
"Perhaps," he said, smiling slightly. "The other issue, and the one that caused most of the yelling, was Robbie's reaction to my edict that Jeanine could not come here for Thanksgiving, and his subsequent arguments with Will on the topic."
"Did he finally get it?" I asked. Robbie could be the nicest guy in the world, and also the most annoying, sometimes at the same time.
"I'm not sure, but from the yelling coming from their room last night, if he did, it took a considerable amount of work on Brad's part."
I pondered that. "I think Will has the right idea on this. I think that if he sees her now, it's just going to go badly."
"I agree, and I said as much. He came to see me yesterday, to express his displeasure with my comments at dinner."
"Did he rant and rave?" I asked, trying to visualize that conversation.
"No, he told me I hurt his feelings," JP said.
I raised my right eyebrow in surprise. "You hurt his feelings?"
"That is what he said," JP responded.
"You don't seem too upset about it," I noted.
"There is a point in life when your children, and evidently now one's grandchildren, move beyond the childhood stage, and start to express themselves in a very mature way. It is a very satisfying thing, to see that development, and with Will, it is even more pleasant after some of the histrionics we witnessed this year."
"You think it was mature because he talked about his feelings?" That surprised me, because it's something neither JP nor I would probably do.
"I do. He was very direct, and polite, in telling me how he felt about what I said. There was no animosity, just an exchange of information."
"I have to say that when you made those comments, it was pretty hard not to see them directed at Will and Brad," I noted.
"Then I fear I did not make my point," he said sadly. "I think with a little more introspection, you will find that we were all guilty of being overly belligerent with those we love."
"Even me?" I asked him.
"It is not for me to judge individuals. I said what I did as a general familial reference. It is up to you to decide if those words applied to you."
"That's a bit cryptic, and a bit unreasonable, since you said the words, and you clearly knew whom you were referring to, and the events around it."
"At the start of the semester, you and Matt were having issues. I was merely a disinterested outsider, but it seemed that both of you addressed things in a way that was decidedly less productive than, say, Will did when he came to talk to me yesterday."
"You're saying I was too mean to him?" I asked, and sounded so flustered that it was his turn to challenge my emotional state, something he did using just his eyes and his facial expression. "I'll think about it."
"Perhaps reflection is not necessary. Perhaps you two have learned what you needed to learn from those incidents," he offered.
"Perhaps," I said dubiously.
"Before we are interrupted, I want to thank you again for what you did for Will. Offering him a way out of a potentially tough situation like that was the act of a true friend."
I smiled. "I'm not quite sure what it is that drew the two of us together, but he's really important to me. What's more, he's an honorable guy, and he has a friend's back. When Riley was born, and I wasn't there, he stood in for me."
"I think you have had a very positive impact on him," JP said. "I have watched you indirectly guide him through troubled waters with incredible skill."
"Thank you," I said, and even though I was smiling on the outside, on the inside, I was truly beaming at such praise and validation from this man that I respected probably more than anyone.
"You were up early," Matt said as he came bounding into the room and grabbed a seat.
"I have to prepare myself for the nightmare that is about to unfold," I said, only partly joking.
"I'll bet everything turns out just fine," he said.
"I'll bet you're wrong," I said, being pessimistic. Will and Tony came in after that, looking flushed from a morning fuck. I gave Matt a look, warning him not to comment on it. Tony seemed happy when he was around Will, but part of that happiness seemed to stem from the fact that no one openly commented on them being 'together'.
Jeff came in to herd us into the vehicle for our trip to the airport. Our eyes met, and he had a slightly sad and pained expression in his eyes, even though the rest of his face revealed nothing. It was weird for me to be this object of desire, so much that he'd be willing to give up our friendship over it. I put Matt into that category of guys that were so smoking hot and sexy, it was easy to lose yourself in them, but I just didn't see myself in that class. It was flattering and disturbing that he did. I followed everyone else out to the drive, where the car was waiting.
"Hey there, Riley-boy!" I said as I walked over to Tiffany and took Riley from her. She'd just taken him back from Will, who'd held him while she got organized, so he was probably feeling pretty bounced around.
"Please tell me you're not going to teach him to have an accent like that," she said, being grumpy.
"I think it's sexy," Will said, then blushed.
"You think anything a hot guy says is sexy," Tiffany said to him.
"So you think I'm hot?" I teased.
"You better not be this annoying in Virginia," she said, even as she climbed into the limo. The ride was short, and we were all pretty quiet. Gathan sat there, his head in his hands, trying to alternately ease his headache and not puke. Tony looked uncomfortable with us, probably because he'd just fucked Will's brains out and was trying to pretend like he hadn't. Ella looked angry and upset, and she was transparent enough to show both, so she scored a seat near the window and looked out intently, as if the scenery were new to her, and intensely interesting. Matt, Tiffany, and I ignored them, and focused on Riley.
We got to the airport and broke into two groups. "We'll see you guys when we get back," Matt said to Gathan, Ella, and Tony. "Enjoy the flight!" They went over and climbed into Stef's Falcon, while we headed for the Gulfstream V I'd chartered. "We could have just let them ride along with us," he said to me.
"The only way you talked me into doing this was because you promised me a direct flight," Tiffany said. She walked toward the plane with Riley, as if she were leading him into grave danger. She'd brought a nurse with her to help with Riley, an awesome, large black lady named Florida.
Florida looked at the plane skeptically. "It's safe," I said to her with a smile. "Lots of room."
"So you say," she grumbled.
"Welcome aboard, Mr. Danfield," the pilot said as we climbed into the cabin. The co-pilot took our bags and put them in the luggage compartment. They'd set up an area in the back with a crib for Riley, so Tiffany and Florida went to focus on getting Riley situated, while Matt and I relaxed in the big captain's chairs in front.
"Would you like a drink?" I asked Matt, with an evil grin. We'd partied last night, and he was fighting a hangover, although not nearly as bad as Gathan's.
"Asshole," he said. "I don't get why we couldn't just ride in Stef's plane."
"Because it was stopping in St. Louis first, then in Claremont."
The plane began to taxi as we argued about this yet again. "We wouldn't have spent much time on the ground," he said. I ignored him. The plane took off, climbing quickly, and it wasn't long before Riley let us know how unhappy he was about it. We heard him shrieking in the back for a decent period of time, his cries ripping through me like a sword. I hated it when he cried. The sound just pierced my soul. "What's wrong with Riley?"
"His ears are popping."
"Oh."
"Now do you see why I didn't want to stop in Claremont and St. Louis?" I asked, with that air of superiority of someone who knows he's right. "If we'd have made stops there, Riley would have had to endure this pain four additional times."
"Fine," he agreed grumpily, getting a smile from me.
Riley finally calmed down, and then went to sleep, so Tiffany came up to join us. "That was fun," she said.
"Probably be just as much fun when we land," Matt said.
"That hell is probably nothing compared to the next few days," I told them. "I really appreciate you guys coming with me."
"It was a decent trade. I let you turn my Thanksgiving into crap, and we get to stay at Escorial for Christmas," Matt noted.
"I should have struck a tougher bargain," Tiffany said. "I didn't get anything."
"I'll give you anything you want," I said, leering at her.
"Dude, last time we fucked on a holiday, we ended up with Riley," Matt said, piling on.
"Dream on," she said. "I think I'll pick up one of your straight relatives, tease him until his balls turn blue, then dump him like a rock."
We laughed at that. "You'll have a few options," I joked.
"Oh?" she asked.
"Well, my Uncle Davis and Aunt Emeline will be there. Emeline is my father's sister. They've got two sons, Trevor and Travis. Trevor's older than me, while Travis is a bit younger. I'd be careful with them, though."
"Why?" she asked.
"Because they're both freakin' hot, and charming too. You may decide that you like dick after all."
"Right," she said dismissively.
"There will probably be some people from my father's staff there, people who couldn't make it home for Thanksgiving. Expect some family friends to be there as well. If we're really lucky, my mother's cousin Jethro will show up."
"Why. What's his deal?"
"He's about 40 years old, and the son of my mother's uncle. He's the rebel of the family. Has a bunch of tattoos, and a nose ring." Matt and Tiffany laughed.
"She lets him show up?" Matt asked.
"He's family. You got the blood, you get to show up." They chuckled. "Besides, he's always fun to talk to. He's got all these wild stories of shit he's done, and it pisses my mother off when he tells them."
"That's not a very big family. I guess with all that inbreeding you Southerners are known for, that keeps things small," Tiffany said, giving me shit.
I saw Matt cringe at that, worried that I'd let that remind me of incest, and the way my father had molested me, but I wasn't going there. My dad and I were in a good place, and I wasn't one to purposely seek out demons in my psyche. "That's why some of them have three hands, or shit like that," I joked. "I've got some other cousins who may or may not show up."
The rest of the flight was pretty boring, and we all fell asleep. Riley woke us up with his shrieking as we descended, and finally landed in Charlottesville. The doors opened and a blast of cold air reminded us that we weren't in California anymore. We were bundled quickly into a big Chevy Suburban limousine, the kind that my father seemed to favor these days. I guess he thought they looked more masculine. Of course my mother had sent Anthony there to get us. He'd make sure we did what we were supposed to do, and would report back on anything we said or did.
"Welcome home to Virginia, Mr. Danfield," Anthony said politely.
"Thanks Anthony," I said pleasantly. "I'm going to put the screen up to try and help Riley sleep." That was a lie. I just didn't want to have a conversation in front of one of my mother's stooges.
"No problem at all," he said, and I put up the privacy divider.
We drove out into the country for a ways, and then the Suburban turned off the main road and pulled up slowly to a set of forbidding gates. "Goodwell?" Matt asked, reading the sign.
"The house has a name, kind of like Escorial," I answered.
"That doesn't sound very illustrious," Tiffany teased.
The gates opened slowly, and as soon as there was a big enough gap for the Suburban, it sped through and cruised down the long road to our house. "It's actually very logical. They picked this site to build the house because it was near a good well."
"How terribly practical," she joked.
"You see these trees lining the road?" I asked.
"Yeah," Matt said.
"Those are dogwood trees. If you come here in the spring, when they bloom, it's really pretty."
"I'll bet it is," Tiffany said, visualizing the beauty.
"Where are we?" Matt asked. "I don't see a house."
"It's a bit off the road," I said. "Goodwell has been in the Danfield family for generations."
"I suppose all this land was used to grow cotton, and we'll be staying at the plantation house?" Tiffany asked, being a smart-ass. Florida gave me an odd look, which acutely embarrassed me.
I refused to let her piss me off. "Why yes, Miss Tiffany, as a matter of fact it was," I said, doing a very exaggerated southern accent.
"Dude, you have to talk like that when we're having sex," Matt said, cracking me up, but only for a bit, until I saw Florida, and felt guilty again.
"I'm sorry," I said to her for some reason.
She shook her head as she looked up at the heavens. "Don't give me a bunch of your white-boy guilt."
"Yes, ma'am," I said, smiling at her. She smiled back at me. She knew this wasn't my fault, but it was my heritage. Part of it I embraced, and part of it I rejected.
We finally got to the end of the long drive and the house came into view. I swallowed hard, waiting for Tiffany to really give me shit, because it had been a plantation house, and it looked just like it. It was white, with massive white columns in the front of the main building. "This place is huge!" Tiffany said. "It's probably as big as Escorial."
"As a matter of fact, it's bigger," I said. This house was a source of both pride and embarrassment to me. "The main building is the original house, and it was built in 1726. It burned down a couple of times, but was rebuilt pretty much as it had been. Those wings that jut out of each side were added in the early 1900s. If you do precise measurements, you'll discover that they are exactly symmetrical."
"If your ancestors were like you, they're not even off by a micron," Matt joked. He was right. They weren't.
We drove up to the front and Anthony got out, opening the door for us. It was cold and windy, but it wasn't a long walk to the front door. I took Riley and carried him up to the house, anxious to introduce my son to this place that would be a part of him. I felt the ancient boards creak beneath my feet as I walked across the porch, boards which had carried the weight of generations of Danfields before me, and felt a strong sense of affinity, as if I belonged here.
The doors opened right before we got to them and my mother stood there with her fake smile. "Welcome!" She led us in and immediately took Riley. "Well look who's here!" she said, holding him so their noses touched. She held him for a few seconds, and then handed him back to me, but I gave him to Tiffany. I could sense that her maternal instincts were insisting that she protect her son in the face of this evil woman. "It's good to see you, Matt," she said, and gave him a faux hug. Her back was to me, and I giggled as I saw his eyes roll as she embraced him.
"Hello, Mrs. Danfield," he said formally.
"And Tiffany. I'm so glad you could come out and join us," she said, pouring on the charm. "I am so sorry about the press, and those awful things they said about your family."
"Actually, the only person they slammed was my father, and that's just fine with me," she said. My mother almost seemed annoyed that she wasn't more irritated by the whole thing, but she was so smooth that I'm sure I'm the only one who noticed that.
"We've set up the nursery for Riley, and have a room for you quite close to him," Mother said. "There are some nurses here to help out."
"Thank you, Mother," I said, intervening. "You can have them work with Florida. She's in charge of Riley." I got a slightly unpleasant look from my mother, and a look of appreciation from Florida, who would otherwise have been sidelined.
There was a thunderous noise as someone came charging down the stairs: Beau. "Wade!" he said, and gave me a big hug. "I'm so glad you're here!"
"I'm glad you're here, too," I said. "I missed you at the election."
"School kept me busy," he said. "Hey Matt," he said pleasantly, and gave him a less exuberant hug.
"You're looking good, Beau," Matt said in a friendly way.
"Don't I know it," Beau replied, in his playful yet cocky way. "And is this my nephew?"
"It is," I said. Beau grinned at Riley, and poked him with his finger, getting an appreciative gurgle from the baby.
"You must be Tiffany," Beau said, introducing himself. "I'm Beau."
"I've heard a lot about you, Beau," she said. "It's nice to meet you."
"Can I hold him?" Beau asked.
"Of course," Tiffany said. Beau took Riley, and seemed awkward at first, but that didn't last long.
"Where's Dad?" I asked.
My mother frowned. "He should be arriving soon. He was still in the Capital." Her expression told me that he was probably with someone. I found it hard to blame him.
Riley got fussy, so one of the nurses my mother had hired led Tiffany, Florida, and Riley off to the nursery. "We're going to get settled in," I announced. "We'll see you in a little bit." My room was in the same wing as the nursery, but down the hall. Our bags were already there.
"Dude, what's she pissed about now?" Matt asked.
"My father was probably delayed because he was in the Capital fucking some hot woman," I said.
"He's cheating on her?" he asked, amazed.
"Wouldn't you?"
He snaughed. "Probably, but if I were him, I'd be scared shitless at the same time. Your mother is fucking dangerous."
"I'm betting that's exactly what's going through his mind." We laughed about that. "She'll be fine this weekend, though."
"What do you mean?" he asked.
"This is one of the few places where my mother relaxes. You'll see her dress more casually, and she usually pulls in her claws."
"You mean she becomes human?" he joked.
"Inasmuch as that's possible." We unpacked, and then went down to hang out with Beau.
Our compound near DC was really formal, with a lot of antiques, and the public rooms weren't places where you really wanted to relax. If we had people over, it was for more formal parties or receptions. Goodwell was a different place entirely. This was designed for family living, country living, and even though my parents threw garden parties here in the summer, and regularly invited people down for the weekend, it was still a much more relaxed environment.
The great room was where we usually congregated. It had a massive television, with big leather sofas and chairs for people to relax and watch the football game, or whatever was on. The back wall was almost entirely made of windows, which looked out at the grounds, with the stables and the paddock, and beyond that you could see the valley. A huge fireplace occupied the wall opposite the television, and a big fire burned, giving out some welcome heat. It was a shame that the warmth of the fire always seemed to eclipse the warmth of the people who lived here.
We'd just relaxed, sinking into the comfortable chairs, when my father came into the room. "Welcome home!" he said exuberantly. He'd always considered Goodwell to be home, probably because it was the biggest asset he'd brought to his marriage. He'd inherited the ancestral home, and my mother's money had helped transform it back into the quintessential country estate.
"It's good to see you," I said warmly, as I rushed to give him a big hug.
"Hey Daddy!" Beau said, hugging him next.
Matt was next, and gave my father a 'man hug', which was an amazingly warm gesture. "Thank you for inviting me out here, Senator."
My father frowned. "I think I told you a long time ago to call me Jeff?"
"Well, I figured that since you worked so hard in that last election, you may appreciate being called 'senator'," Matt joked.
My father chuckled. "Not from you. Call me Jeff." We all sat down in the chairs, while one of the staff brought my father a drink. "Did you all just get in?"
"I got in a few hours ago, but Wade just arrived," Beau said.
"Riley didn't like flying much," I told him.
"And where is my grandson?"
"In the nursery," I said. I led him down there, just the two of us, and found him sleeping peacefully.
"He reminds me so much of you when you were a baby. You were such an easy child. So was Beau."
"But not Mary Ellen?" I joked.
"Maybe it was a portent of things to come," he said, part humorously, part dourly. "I'll come back and hold him later, when he's up."
"Sounds good," I said.
"I'm planning to come out and see you next week. I was thinking that Friday works for me, if it works for you."
"Fridays are good days for me. No school. You staying over?"
"I think I'll fly in and get there early, then fly out in the evening."
"I'll block off my day," I said pleasantly, even though I was dying to know what he wanted to talk to me about. "And if you decide to stay over, you're welcome to."
We sat around, watched football, and drank, waiting for the guests to arrive and for dinner to be served. The game was boring; with Detroit slaughtering New England, but my relatives always added some excitement. First to arrive were my Aunt Emeline and Uncle Davis. My mother greeted them with forced politeness. She and my aunt didn't get along very well.
"Why Wade, how handsome you look!" Aunt Emeline exclaimed. Of all of us, she had the most pronounced southern drawl. "And this must be your special friend," she said, referring to Matt. I knew that she was doing this not to piss me off, but to annoy my mother.
"This is Matt Carrswold, my partner," I said firmly. Matt's eyebrows went up a bit at that reference, but he worked it gamely. "Matt, this is my aunt, Emeline Armistead."
"A pleasure to meet you, ma'am," Matt said. He poured on the charm, and was so good that it seemed to almost disappoint my aunt, who was obviously planning to spark some problems. She loved to bait my mother.
"Have you lost weight?" my mother asked Emeline, shooting out the first of her barbs. "You look fantastic." My aunt had an ongoing battle with her weight. She'd been as much as 60 pounds overweight, but now looked as if she only needed to drop about 30 pounds. She probably had the rapacious Danfield appetite, but without the metabolism.
"Why thank you, Elizabeth, thanks for noticing," Emeline said in a similarly faux-pleasant way. "I have lost a few pounds."
"I've asked the chef to prepare some lower calorie choices, just in case you're dieting," my mother said, launching that comment at her in the sweetest way possible.
"How incredibly thoughtful," Emeline said in a polite way. That didn't fool any of us. "Do you mind if I help myself to a drink? I wouldn't want you to have to get too close to the alcohol."
"There's no need to worry about that," my mother said pleasantly, even though she probably seethed inside. "I've conquered that demon, but Jeff will handle that for you."
"I'm so glad you were able to overcome that problem," Emeline said sympathetically. "That must have been quite a battle, since you'd been drinking for so long."
My mother ignored her, which Emeline took as a victory. "Davis! You're just as handsome as ever!" My mother was throwing on her coquettish act, and it didn't fool anyone, because these people knew her, and because my uncle had long since passed the handsome stage. He was a good old boy, and wore all of the ravages that caused on his body. His skin was leathery from smoking, his stomach was large from eating too much fried food, and his eyes had that glazed look from someone who drank too much.
We greeted each other perfunctorily and had just gotten back into the football game when Trevor came into the room. He entered a room like a whirlwind without making it obvious; it was like his charm created an aura around him. "Hey Trev!" I said enthusiastically. I introduced him to Matt and Tiffany, and then greeted Travis. He looked a lot like his older brother, but lacked Trevor's warm enthusiasm and supreme skills in a group of people. Matt and Trevor got along great, which was no big surprise, since they were both extroverted people. I was having a really good time when we heard a bustle in the front entry.
I looked at my mother curiously. "That must be Nana," she said. Nana was her mother, Eulalie Garrett, a woman who was only in her mid-70s but suffered from dementia. She'd been in a nursing home since shortly after my Uncle Roscoe died. Evidently the trauma of that was too much for her, and it addled her brain.
"I'll go help her out," I offered. I'd always gotten along well with her. She was a really nice lady. My mother was more like her father, who had been a ruthless businessman, but Nana had always been a kind person, the quintessential Southern gentlewoman, focused on her family and on charitable works. My grandfather had cheated on her like he was in a contest to see how many women he could fuck, but she'd pretended to be oblivious to the whole thing, just going about her life and her business like nothing was happening. It wasn't until he died that I realized the true nature of their relationship. It was a partnership, nothing more, nothing less. She'd shed the appropriate tears at the funeral, but I knew her too well and I could tell that, if anything, she was relieved to be rid of him. I wondered if my father would feel that way if my mother predeceased him.
I got to the foyer to find a nurse trying to help Nana into a wheelchair, but she was having none of it. "I can walk," she snapped, but was about to yield to them.
"How about if I help you?" I asked, intervening.
"Wade!" she said, smiling. That was odd. She hadn't seemed to remember me the last time we'd visited.
"It's good to see you, Nana!" I gave her a nice hug.
"We need to get Mrs. Garrett to her room," one of her nurses said. "She has to take her medication."
"We'll get there in good time," I said to the nurse firmly. "Come on, Nana, I want you to meet someone." She nodded docilely and walked down the hall with me. We went into the nursery, and her nurse made to follow her, but I stopped her. "I can handle her. We'll be out in a minute."
"Of course, Mr. Danfield," the nurse said nervously.
I led her over to the crib and we looked down at the sleeping baby. "This is your great-grandson," I told her. "I named him Riley."
She looked at Riley with a smile and brushed her hand across his cheek affectionately, then turned to me. "He's beautiful, just like you were." This was really odd. She was so much more coherent than the last time I saw her.
"I don't know about that, but I do know he's beautiful." A tear fell down her cheek.
She stared at Riley for a bit, and then her hand gripped my arm tightly. "Wade. You have to help me," she said urgently. "Help me!"
Copyright © 2013 Mark Arbour; All Rights Reserved.
44

1
Story Discussion Topic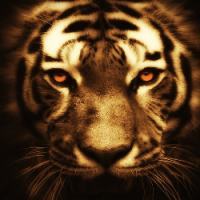 Open Club · 132 members · Last active
A fan club for Mark Arbour to chat about his stories
---
Chapter Comments