Paternity - 16. Chapter 16
September 30, 2000
Escorial, CA
Wade
I woke up late, but I was still exhausted. I reached over to the other side of the bed, expecting to feel Matt's warm body, but instead I felt nothing. I smiled anyway. My whole body tingled as I thought about last night. It wasn't just the sex, it was the bonding, the way we used our bodies to unite our hearts and minds, that was so fucking unbelievable. I was so worn out I wasn't even sporting morning wood. I toyed with just being lazy, and lounging in bed for a while, but my curiosity got the best of me, along with an inherent sense of duty. I had things to do today, and I had a deal to kill.
I went through my morning routine, showering and dressing as always. I noticed that Matt had already showered; he wasn't as neat as I was, so I could always tell when he'd been in there before me. For one thing, he didn't put the soap back in the soap dish quite the right way, and even more obvious, the shower was still wet. The next part of my day offered me more fluidity. I would eat breakfast and go see Riley, but I varied the order, just to spice up my life a little bit. I smiled in the mirror at myself, and at my own anal-retentive nature.
I decided to go see Riley first. Just thinking about him made my smile bigger. He was so cool, this miniature little person that was so totally dependent on other people, something I'd train him to overcome as he grew up. The sight that greeted me in the nursery just blew me away. I looked through the door and there were only two people in the room: Matt and Riley. Matt was holding him, and talking to him. "And don't worry. When you get older, and your room is all messed up, I'll run interference for you with your dad." I stifled my laugh, so as not to interrupt their moment. "I love your dad. I really do. I will always be there for him, and for you." He said that as if he were stating a vow. I felt someone next to me.
"Spying?" Tiffany asked. Matt looked up and saw both of us, and winked at me.
"Enjoying a nice moment, one that you just ruined," I said to her playfully.
"Yeah, well that's the best news I've had all day. I live in a gilded cage. Fucking up other people's lives makes me feel better."
"Why don't you get out? Come to our game tonight." She looked at me strangely. "Riley and Maddy only have three nurses to watch out for them. I think you can sneak out for a few hours."
"Yeah, and you can watch me play hockey. I'm amazing on the ice," Matt added. I walked up to him and gave him a nice kiss, then kissed Riley on the forehead.
"You skate like a goon," she said derisively.
"Nope, JJ's been giving me pointers," Matt said.
"Oh he has, has he?" She mulled that over. "When is this big game?"
"Four o'clock start today," Matt said. "This game starts early. Leaves plenty of time for Wade to go on his big date."
I gave him a dirty look. "There would be plenty of time to go anyway."
"Maybe you and I can do something after the game?" Matt asked Tiffany, hitting on her. "I want one of these," he said, gesturing at Riley.
"Oh great. Then I'd have three babies to deal with, instead of just one," she said, slamming Matt.
"Only if you have twins. I'm all man, or have you forgotten?"
She shook her head. "Just because your dick works, doesn't make you a man."
"But it does make you fun," I said, winking at him. "I'll let you two work on your foreplay. I have to eat."
"Men don't know shit about foreplay," Tiffany said dismissively. "That's something I'll teach you," she said to Riley as she took him from Matt. He was only interested in one thing at that point: her boob.
"Nope, he pretty much just goes straight for it," Matt joked. We walked out of the nursery and started heading toward the kitchen. "He's pretty amazing."
"Almost as amazing as you," I said. I made him stop and look at me, and let my shields down so he could actually see how much I loved him.
He gave me the same look, an exchange that was more powerful than anything we could have said. He finally broke the mood. "Nope. He's more amazing than me. Tiffany is never that excited when I suck on her tits."
"Maybe he can give you pointers. And what's that shit about him letting his room get all messed up?"
"Dude, you cannot turn him into your OCD clone," he joked.
"Whatever," I said, rolling my eyes. "I wasn't so OCD last night when I had cum and dirt smeared all over my face." He started laughing at that.
"The look on JP's face was priceless."
"Great. That will make breakfast so much fun," I said. I walked into the kitchen, already blushing, and right into a heated argument. Brad was giving Will and Ryan some serious shit for drinking last night.
JP and Stef paused to tease us about last night, then we found out that Ryan had been hitting on some girl and Carl had come along and cock-blocked him. I'd felt a dull fury flow through my body, pissed that Carl would pick on Ryan like that. I guess I felt that since Ryan was my guest, I was responsible for people being nice to him. But my dull fury was nothing compared to the pissed-off look on Matt's face. Brad's continuing rant at Will and Ryan ended up calming both of us down by taking our minds off of it. When it started to get ugly, I intervened.
"I was wondering if you wanted to go for a ride." I asked Brad.
"Dude, are you on the list?" Matt asked jealously.
"Not that kind of ride," I said to Matt, chuckling.
"What list?" Ryan asked.
Brad looked really frustrated. He looked at me and answered my question: "Yes." Then he turned and looked squarely at Matt: "No." And finally, he looked at Ryan: "Never mind." Will whispered something in Ryan's ear and his eyes bulged. He seemed so innocent and adorable.
"So you got cock-blocked?" I asked Ryan, and then proceeded to stuff food in my mouth.
"Yeah," he said, and got all cocky. "I was talking to this girl and trying to convince her that she could be the lucky one to get my cherry when that asshole on your team came up and started telling her she'd get arrested for being a pedophile if she did. He blew our cover. Up until then, we'd been rolling along as freshmen."
"Guy's a douche," Matt growled.
"So are you a virgin?" Stef asked innocently.
Ryan blushed, and we all laughed, but he recovered. "No, but she didn't have to know that."
"Now Ryan, lying to people to get them to sleep with you is never a good idea," Stef said, pretending to scold him.
"I suspect that if there were a hell, and one could go there for such an offense, we'd all end up there for that one," JP observed, sounding very professorial.
"That means he did it too," Will interpreted, cracking us all up. We finished breakfast then headed out to the stables. It took them a few minutes to get the horses saddled, about the same amount of time it took us to put our riding gear on.
"You want the stallion?" Brad asked.
"Always," I said with a leer. He shook his head, but let me take him. I was a better rider than Brad, and the stallion could be a challenge to handle. He'd almost bucked Matt a few times. JP and I were the only two that could really keep him under control and still enjoy a relaxed ride. We cantered out across JP's acres and headed toward the Stanford lands, that wide expanse of acreage that gave us so much room to ride.
"I don't know why he has to argue with me about everything," Brad groused about Will.
"Do you want my advice, or do you just want to vent?"
"That means you think I'm wrong," he said grumpily. "Alright, give me your read on it."
"He doesn't like being told what to do. You give him orders and directives, and he's going to rebel."
"It's my job as a parent to set boundaries and guidelines for him," he said.
"Did you read that in some book?" I asked, giving him shit. "I think what he's calling you on is that you weren't any better as a kid, and you probably would have reacted the same way or worse."
"That's a good argument," he said, getting there. "But it's my job to keep him in line. I'm his father, not his friend."
"Dude, what the fuck did you read? Where is this coming from? I'm not saying that you should give him free rein, but he's a good kid. He does really well in school. He really stepped up when Riley was born." He nodded. "He puts in a lot of time at the Mission, well beyond what he has to do. What's he doing that's so wrong?"
"Going to college parties and getting drunk," he grumbled.
"I see. So he's not perfect."
"So I should just blow it off. Say to him: 'Hey, next time don't do Jaeger shots, because they get you too fucked up. Just stick to beer?' Is that the approach?"
"What would have worked for you? Or is that so long ago you forgot?" I teased.
"Asshole," he said, but with a loving lilt to his voice. "I think that if JP would have busted me for puking in the Great Hall, and if he would have said I'd gone a little too far, and if he would have pointed out that I went too far because I was then stupid enough to get busted, that might have made me tone it down, but I wouldn't have changed my ways."
"So why don't you try that?"
"Because then he'll still do it," he said with weird, twisted, parental logic.
"Do you think he's really going to change his ways?"
"So you're saying that toning it down is my only option?"
"If you want to have any peace in your home life at all, I'd say that," I teased. "He's a lot like you, only not as intense. I think if you stopped and thought about how you'd react, and what would work for you, it would probably work for him."
"You'll figure out that this isn't so easy in about fourteen years," he said.
"Yeah, but Riley will probably be doing shots with Matt, so it will be really hard to give him shit," I said with a chuckle.
"You think you two will still be together in fourteen years?"
I nodded. "I think we'll always be together." He looked at me strangely. "We've kind of gone through a crucible, a mini-version of what you did. Now granted, it was a lot shorter, with a whole lot less drama." He rolled his eyes. "I like where we're at now."
"Does he?"
"I think so. I think he still has to adjust to me having other guys in my life, but as long as I make sure he knows he's the most important person to me, that he's up there with Riley, we'll be fine."
"Yeah, just watch out for that mid-life crisis," he warned.
"I've got a few years before that hits." We rode on in silence for a while, and then I changed the subject. "Did you get a chance to look at that stuff I gave you?"
He nodded. "Interesting financials. The main trust you had was managed pretty basically. You're right. You're paying way too much for crappy performance. But the data on the trust that poured all that money into yours, the master trust, that was much more interesting. That was a smart move on your part, to demand those statements as well."
"Why was it more interesting?"
"I think that if the SEC got a look at that, they'd ask some really pointed questions. You want me to tell you what I think happened, or what I can prove?"
"Both."
"I can't prove much, but just looking at the transactions relating to Triton, your trust bought in at just about the same time we did. That was at the rock-bottom low. It would have been hard to do that without having some inside information."
"That's supposed to be a blind trust." That meant that my parents theoretically had no input in how the money was invested.
"Supposed to be," he said. "I'm guessing, based on the amazing performance and on the timing of that one transaction, that they got tips from time to time on things that were going to happen."
"And that's why the fees are so high," I said, drawing the conclusion he wanted me to. "They were taking some big risks. If they'd have gotten busted, there are some people there that could have done jail time."
"I'm sure the bankers and their star clients benefitted, but you're right, they took some pretty big chances."
"So your hypothesis is that my mother was feeding the bank some tips, and they used those tips for her money and possibly for a few select clients to make some pretty impressive returns. She also let them charge the basic trusts very high fees as further compensation for following her tips."
"That's my hypothesis," he said, as we trotted along. We slowed our pace to a walk.
"So what do I do about it?" I mused.
"I think that now that you're out from under their umbrella, you need to find out how they're going to be managing your money. If it's the normal way, then I'd be playing hard ball with them on fees, and not just the amount."
"What do you mean?"
"They're charging you fees to manage things they don't manage. You have a real estate portfolio managed by a real estate company that charges you fees. The bank charges you on top of that, and all they do is consolidate the information. Nowadays, that's easy."
"You willing to pull me in to some deals?" I asked.
"Absolutely," he said. "You're family, so that means you're in." He always made me feel so good about things, about being part of this group. "Only you have to remember that there are no guarantees. Investments can go down."
"That I understand," I said sincerely. I totally got that part, but as long as the rationale and work on the front end was solid, I could handle the downside. "I'm meeting with the bankers on Monday. Sean will be there too. This should be interesting."
"I'll keep you posted when deals come along," he said. "Pretty sneaky thing your mother did, trying to keep control of them."
"I wanted you to know about that. You may think she's your friend, your ally, but you can never trust her," I told him earnestly.
"You've given me enough clues along the way that I got that. Thanks." He looked at me directly to emphasize how much he appreciated my advice. "I really haven't trusted her. I think the only time I've been willing to gamble on her having my back was when our interests were perfectly aligned. I don't see that happening very often." I was relieved to hear him say that, although it made me feel guilty for thinking he was that naïve in the first place.
"There's an interesting piece of property I discovered in my trust," I said to him. He looked at me with a question on his face. "Some land in Idaho that's got an offer on it. It's in Blaine County."
"Why is that significant?"
"Blaine County is where a lot of Idaho's ski resorts are. There's a big resort development going in up there, and they need this piece of land to complete the project."
"Are they offering you a fair price?" he asked.
"Very fair, generous even," I said.
"Then why is it interesting?"
"Because the guy developing the land is Carl Haupt's stepfather," I told him. "I'm sending a notice to the bank that I'm personally taking control of my real estate assets, and another to the real estate firm that I'm not currently disposed to sell the land."
Brad laughed. "You know, Wade, you'd better be careful. There's a little bit of your mother in you."
"A little bit," I said, then prodded the stallion and raced Brad back to the stables. I used to feel a little guilty about doing that, since it meant the stable hands had to cool the horses down, but I'd figured out that they seemed to enjoy getting to just ride the horses around. Probably beat shoveling out stalls.
I was just about to walk into the house when my phone rang. I recognized Sean's number. "Hey there."
"Hey," he said, his voice sounding so sexy. "I'm wondering if you want me to meet you there, or at the ice rink."
"I have a feeling I'll be going to the rink early, so just meet me there. We can leave together. I'll ride with Matt. Can you drop me off here afterward?"
"Uh, yeah," he said. He seemed nervous, and that was probably because of my relationship with Matt. I remembered what Brad had said, and he was right. I was going to have to be careful not to lead other guys on. I was going to have to be really open about my feelings for Matt. Matt's way of just hooking up with people made that a lot less risky, but I just didn't work that way. I wanted to know the guy I was fucking around with, not just scope out his body and his cock.
"Cool. I'm looking forward to seeing you," I said.
"I'm looking forward to seeing you too," he said, picking up on my flirtatious mood.
"I have a surprise for you tonight," I told him.
"You do, eh? What is it?"
"If I tell you, it's not a surprise," I said, sounding a lot like a high school girl.
"What if I guess?" he asked.
"Nope. Not telling." I saw Matt walking out of the house, looking at me intently. "I have to run."
"Alright. I'll see you at the game."
"You will," I said, and hung up.
"You talking to your boyfriend?" Matt teased.
"I am now." He forced a chuckle. He was uncomfortable with this, but he was trying not to be.
"I can't wait to meet this guy."
"You'll like him," I promised.
"I'm not sure if I'll like a guy who's fucking my man," he said, pretending to be outraged. He probably was voicing a real emotion, but making it seem like a joke.
"Is your man taking care of you?" I asked, moving closer to him. "Is he giving you everything you need?"
"Yeah, he is," he said. I kissed him, and then dragged him inside for a wild, animal fuck, and then we took a quick shower, changed into our rink gear, which meant nice suits and ties, and drove over to the rink.
"You know, you always look the best, better than the rest of us, all dressed up like that," he told me.
"I have a better tailor," I teased. He shook his head.
"Dude, I have to get Carl off the team," he said. "How do I do that?"
I told him that all he had to do if he needed help was ask me, and I hadn't really expected him to do that, but he was. How awesome was that. "I can do that for you."
"How can you do that?"
"His stepfather is the guy who pays all his bills and his tuition, right?"
"Right," he said nervously. I understood why. He didn't want to reveal shit about Carl's life, the things he told him, and betray even the confidence of an asshole. This was his pledge to me not to ever betray me again manifesting itself in defense of Carl's secrets.
"Carl's stepfather is developing land in Idaho, building a big ski resort up there in Blaine County."
"Yeah, they're all excited about it. This is his stepfather's big deal, the one that will make him rich, and let him dominate that whole regional industry. It's like all he talks about." Matt was just confirming what we all knew, because Carl talked about that with all of us.
"They need one more parcel of land to complete the deal. Guess who owns it?"
"You?" he asked, his eyes wide.
"I do. They've been arguing about price, trying to lowball the trust, and those negotiations have delayed the deal. They finally put in a bid that the trust was going to accept, but I called the real estate company this afternoon and froze the deal, pending my written instructions."
"Holy shit. You could bankrupt his family."
"I'm not sure if it's that severe, but it would cost them." It might be severe if they over-paid for all the parcels, anticipating their profits from the resort if they got them all.
"So are you going to do it?"
"You think I should?"
"Dude, it's your call, but I'm not going to give you any shit about it. You make the decision, and I'm with you." I really didn't want to do that, to purposely kill the deal just to hurt Carl and his whole family. I mean, those poor idiots had to put up with the asshole. But I didn't waste a whole bunch of thought on that. I was much more impacted by the fact that Matt said what he just said, that he was with me no matter what. Over the past weeks, I'd gone from feeling really adrift, missing him, and when he said that, I went to feeling as if he was there for me, as strongly as he ever had been.
"Maybe I'll give him a chance to get the fuck out of town first." Matt said nothing, and we let it drop.
We went to the locker room and started getting ready. I took out my skates and looked at them and frowned. The blades weren't right. The idiot that sharpened them had fucked them up. I ran my finger down the edge, and I could feel the unevenness.
"You getting your skates sharpened?" Gathan asked me.
"Yeah. There's a guy working here, he's only here on Saturdays. He gets them perfect."
"I'll go with you." He grabbed his skates and we headed to the shop.
"Hey Kenny," I said to the cute but dorky guy who sharpened the skates. "Can you sharpen these for me?"
"Sure Wade." I started to tell him how to do them, but he stopped me. "I remember." Was he blushing?
"Thanks," I said, remembering to shoot him my best smile for emphasis. I have to say it was a little disappointing that he was almost as friendly with Gathan. Then again, who wouldn't be, with a hot guy like Gathan?
I turned my attention back to Gathan while Kenny sharpened our skates. "How was your night last night?"
"Alright," he said. "Got too drunk, fucked some bitch senseless," he said smiling. It was a fake smile. He was doing that to ease his pain.
"Funny, I did the same thing," I joked, making him laugh. Somehow, thinking of Matt as my bitch seemed pretty funny to both of us.
Carl came in while we were laughing and glared at us. He hesitated for a minute, and then stormed over to me. "Guess you think you worked this all out, don't you?"
"What are you talking about?" Matt must have been talking to the guys, trying to build up support to get him kicked off the team. That wasn't helpful in this situation.
"You think that after today, you'll run me out of here. You're forgetting that I have a lot of friends on this team, and that the coach likes me. Remember how I bailed us out last year against USC?"
I rolled my eyes. "Dude, how many games have all of us come through and really pulled it out? You did it one time, last year, and you keep hitting that same note over and over again. It's an old line, it was one game, and no one gives a shit anymore." My tone was calm and even, and that just drove him nuts.
"Not true. The coach gives a shit."
"Actually Carl, you are right, I do have this all planned out," I said to him evenly. "Let me tell you what's going to happen. You're going to be off this team, and out of this university, probably within about two weeks."
"Right. What are you smoking? Maybe they should drug test you." He turned to walk away.
"You've told us at length about that big development project your stepfather is working on," I said, and smiled inwardly as he turned around and faced me again. "It's going nowhere."
He looked at me with fire in his eyes. "What the fuck do you know about that?"
"You're not the only one who can do research. To finish that project, he needs one more parcel of land. You wanna guess who owns it?"
"I know who owns it. It's owned by a trust, managed by a bank."
How stupid can one person be? I kind of lost my veneer and got snarky. "You are absolutely correct. It is managed by a bank in Virginia, which is, coincidentally, where I'm from. It's managed for a trust, and unfortunately for you, I just took over control of that trust. I'm meeting with my lawyer to tell him that I changed my mind, and I don't want to sell it. It's a lovely piece of land. It should be left in its pristine, natural state. Maybe I'll donate it to the nation as a preserve."
"There's an agreement in place. It's a done deal; otherwise it will cost you a fortune to break the contract." I was impressed with how much he knew about the deal. I knew why. This was really important to his stepfather.
"Your stepfather's company has tendered a signed agreement, but I haven't signed off on the purchase agreement yet, so it's a null deal." Gathan snickered. "It would really be unfortunate, Carl, if your family had a lot of money tied up in that plan."
"You mother fucker," he said, and came toward me. I didn't flinch, and neither did Gathan, who stood shoulder to shoulder with me, so he stopped. "You can't do that."
I'd been nice up until that point, but then I got severe, intense, yet even more quiet. "I certainly can, and I certainly will. When your stepfather asks why the deal's not going through, I'm going to tell him that it's because his stepson is scum, and if he's anything like his stepson, there's no way I want to be a party to a deal with him." He just glared at me. "So why don't you think about how important it is that you play on this team, and that you stay here on The Farm."
We stood there, none of us saying anything for a long time, while he blustered with his facial expressions and his gestures, as if he was trying to intimidate us. It didn't work. He finally calmed down. "So you're saying if I leave the team and Stanford, you'll do the deal?"
"That's what I'm saying."
"You're a miserable piece of shit," he spat at me.
"And you'd better watch your manners. I think I just may have to wait another month before I consider signing off on it, based on your attitude alone."
"My stepfather will eat your lunch."
I leaned in and talked to him like I was a mafia don telling someone a secret, talking at his ear while pointing at his chest. "Your stepfather isn't shit. He's one of the stupidest fucking businessmen I've ever seen. He has every last penny tied up in this thing. If it flops, he's done. He did this, jumped all the way in, without lining up all the land and the permits he needs in advance. He's being a cowboy, and he's gonna get burned. He won't have a pot to piss in, and he sure as fuck won't be writing your tuition checks. So either way, I win." I backed away from him. "Or do I have that wrong?"
He turned away from me, grabbed his bag, and walked out of the ice rink. "Here are your skates, Wade," Kenny said, looking at me a little fearfully.
"Thanks Kenny," I said. I paid him and walked back to the locker room. Gathan got his skates and caught up with me just as I opened the door.
"Dude, that was unbelievable," Gathan said loudly as soon as we walked through the door.
"What just happened?" Matt asked.
"Wade chased Carl off the team," Gathan said, and looked at me with eyes full of admiration.
"Dude, you're fucking scary," Klip said offhandedly. He knew that it was best to minimize the issue, and that's exactly what he was doing. He finished getting his last glove on and slammed his locker shut. "We gonna play hockey today or what?"
"We're playing hockey," I said. Matt looked at me, and then just shrugged his shoulders. I'd fill him in later. In the meantime, I had to think about how much I'd turned into my mother, and to wonder if I'd sold my soul down the river.
Copyright © 2013 Mark Arbour; All Rights Reserved.
31

3
Story Discussion Topic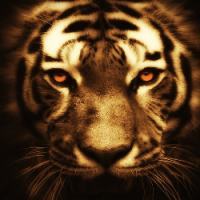 Open Club · 132 members · Last active
A fan club for Mark Arbour to chat about his stories
---
Chapter Comments