Paternity - 19. Chapter 19
October 2, 2000
Escorial, CA
Wade
"Fuck yeah!" he shouted, as I slammed into him. I looked down at his amazing body and once again marveled at how perfect it was. His six pack seemed to jump out at me, bulging through his skin every time I thrust my dick into him, while his hard cock bounced around, throbbing and leaking. There was a scar on his otherwise smooth chest where the dialysis tube had been, a stark reminder of how close I'd come to losing him two years ago. He had his arms stretched behind him, grabbing the headboard, which made it seem like he was totally surrendering to me, while at the same time showing off the sexy dark blond patches of hair in his armpits.
I slowed down, going agonizingly slow, and watched him respond accordingly. He was still enjoying me, still enjoying the feeling of my dick moving inside him, but he wanted more. He wanted me to bring him off. "You like that, don't you?" I taunted him. "You love it when I fuck you."
"Fuck yeah I do," he said. "Come on Wade. Come on. You've got me so worked up. Dude, you can make me cum with just your dick."
"Ya think?" I asked playfully as I picked up my pace again. He just moaned and threw his head back, exposing his throat with his sexy Adam's apple. "Prove it." I began to thrust faster and faster, until I reached that point where the die was cast. I was well on my way to my own orgasm, so at this point, I could only hope I was bringing him with me. I didn't need to worry. We knew each other so well, read each other's bodies so well, that we subconsciously adapted to reach that true nirvana: simultaneous orgasms, or the closest thing to it. I almost blacked out as I shot my load deep in his bowel, and I had to force my eyes open so I could look down in time to see the cum shooting out of his dick. He reached down and grabbed it, nursing his own orgasm on as long as he could, and then we were done.
"Fucking awesome," he said with a huge grin. I grinned back, even as I slowly pulled out of him. When I was out, I leaned forward and began to lick the cum off his body. He pulled his arms back behind his head and moaned, enjoying the feel of my mouth as it traced across his torso, following the trail that his load had left. "Dude, you wore me out."
"I wore you out? Like that's possible," I said, even as I felt myself blushing. "I didn't think it was possible to sexually exhaust Matt Carrswold."
"It is if you're Wade Danfield," he said playfully, "and you fuck me all day and all night long."
"That's too bad," I said, pretending to be serious. "I'm ready to go again."
He laughed. "OK." He grabbed my arms gently and pulled me up so I was next to him. I draped my leg over his and molded my body to his, I was on my side and he was on his back.
I kissed him, a loving kiss, one of many. Ever since I'd gotten back Saturday night, we'd been making love almost constantly. We took a break for food, and to see Riley, but then we were back in bed again. I couldn't get enough of him, and he seemed to feel the same way about me. "You have class soon," I said, being a buzz kill.
"And you have a meeting," he said, reminding me of my own responsibilities. "When is it?"
"It's at 10:30," I told him.
"That sucks. I have a class at 10, and we have a presentation to do, otherwise I'd blow it off and go with you." It suddenly dawned on me that I hadn't invited him, and I felt bad about that.
"That's a shame. It would have been nice to have your input. This is your world," I said, referring to the realm of capitalism. Sometimes I forgot how good he was at evaluating business deals. He was more than just a college student; I had to remember that. "You want me to change the time?"
"Nah," he said. "You've got it under control. How about if I call you after class, and if you want me to meet you, I will."
"Sounds good," I agreed, then got up and headed to the shower. He was right behind me. I loved taking a shower with him: it gave me an excuse to run my hands all over his body.
We got out and started getting dressed. I put on my shirt and pulled out my cufflinks, but he took them from me. "Here, it's easier if I do it."
"Thanks," I said, smiling at him for being so thoughtful. I put on my perfectly tailored, dark grey, Brooks Brothers suit, a yellow and blue Hermes tie that Stef had given me, and finished it off with a pair of custom-made Gucci shoes.
"You look amazing," he said, as he wrapped his arms around me.
"You look better. Those jeans make your ass look hot."
"It is," he said, grinning. "Let's go eat."
We had breakfast, and it was late enough that we were alone in the kitchen, just us and the staff. "So where are you meeting these guys, anyway?"
"Should've asked that before you volunteered to go to the meeting," I joked, then answered his question. "The Stanford Park Hotel. They booked a small conference room."
"That is close," he mused. He shoved a last bite in his mouth, and then stood up as he swallowed it. "I'll see you later." He leaned in and gave me a kiss, one that tasted like bacon, then bolted so he wouldn't be late.
I finished eating then got my things together and walked out to my car, adopting a leisurely pace. I was forcing myself to be calm to set the tone for the meeting. I thought back to how emotional I'd been at the Chinese restaurant the other night, and how even drunk, that was a little off the wall for me. I felt a little guilty, like I'd betrayed myself by letting my feelings show through more, guilt which quickly led me to a whole new level of resolution. Today was all about business and money, and that's where my head needed to be.
I arrived at the hotel on time, of course, and found Sean waiting for me in the lobby. "Hey there handsome," he said, looking around first to make sure no one else could hear him.
"Hey there yourself," I said with a smile.
"They've got two guys here to talk to us. I brought one of our securities attorneys with us. He's an old guy, Chris Wellston, but I figured having him here would be worth it."
"Good idea," I said, validating him. He wasn't used to dealing with people like me, who weren't worried about a couple of thousand extra bucks in attorney's fees when there were hundreds of millions of dollars on the line.
"The bankers are interesting. Let's go meet them. One guy, the senior guy, is a dude named Barclay Brewster. Got a Boston accent; sounds like a Kennedy." We rolled our eyes together. "Then there's the hot young dude they sent out here to charm you: Trevor Armistead."
I froze and looked at him. "Trevor Armistead is here?"
He hustled me off to the side of the lobby after seeing my reaction. "You know him?"
"Yeah," I said enthusiastically. "He's my cousin, on my father's side of the family. We pretty much grew up together. He's three years older than me." There was so much more I could have said. I could have told him what a hunk Trevor was, but he probably already saw that. I could have told him that Trevor was the first guy I ever kissed, and the first guy I ever blown, but that was probably not important, at least not right now.
"You think that's why he's here? To throw you off guard?"
I felt my eyes narrowing, even though I didn't want them to. "That may be why he was sent, but I doubt he planned it out. He's not like that."
"What do you mean?"
"Trevor is the guy that everyone likes, and is a lot of fun to have at parties and to hang around with, but he's not, well, he's not the sharpest guy out there." How do you tell someone he's the Blue-blooded Virginian equivalent of a dumb jock?
"That explains why the other guy is here then. What's Trevor up to? That's the big question."
I pondered that for a minute. "We're pretty tight. I could see my mother doing this, engineering it so Trevor comes along, just to try to make me amenable to working with the bank under their terms."
"She doesn't have a very high opinion of you," he said.
"It's not like her to miscalculate. Maybe there's something else going on. Maybe she doesn't know that I've figured out her investment strategy."
He looked at me, as if I'd unraveled the whole mystery. "So she has him come out here, they all figure that they'll take a small cut in their fees to shut you up, and you'll ignore the bigger issue of their trading activity, assuming you found out about it."
"That means her plan is for me to still subsidize her portfolio by paying the bulk of her fees," I told him. I heard the bitterness in my voice and reminded myself that I was supposed to be cool and calculating today.
"Do you want to do that?" That was an interesting question. Was it worth the money to let her think she'd won this one, and just hold this issue of potential insider trading in reserve? I decided that it wasn't, since I already had enough on her to keep her in line if I had to. Besides, the records weren't going away.
"I think it's more important for her to know that she can't fuck with me, that I'm not an idiot. She's shown me that I can't trust her, and she needs to know that I get that." My mother would prod me until she figured me out, I reasoned, so the sooner she got there, the better.
"Makes sense," he agreed.
"Let's go. I haven't seen Trevor in a long time." He'd told me he was busy with his new job, and he'd told me he was working at a bank, I just didn't realize he was working at this bank. I guess I'd been too wrapped up in all my own crap.
Sean led me into the conference room and I blew right past my other lawyer and the other banker. There, standing in front of me with his shit-eating grin, was Trevor. He was taller than me, standing at around 6'2", with his fit, muscular body well-concealed by his suit. He had a face that was more ovular than round, but the length of his face was offset by his cheeks, which had just a bit of roundness to them. A strong, straight nose divided his hazel eyes, eyes which were always the same, open and playful. His best feature was his lips, which was saying something since he was so handsome. Trevor's lips had a natural definition that almost made it look like he was wearing lipstick, and while that was hot, it was nothing compared to the way he used them. I felt my loins stir when I remembered that. He was one of the best kissers I'd ever had the joy to experience. All of this, this amazingly handsome and masculine package, was capped off with thick brown hair, the only real flaw in the ointment, since it was a pretty ordinary and medium shade of brown. Somehow, though, that seemed to work for him too, as if it was muted because the rest of him was so smoking hot, and to have hair that was a great color might just be an overload.
"Wade!" he said enthusiastically, and moved forward to grab me up in one of his characteristic bear hugs. I didn't like being hugged all that much, and I avoided public displays of affection like the plague, but Trevor was different. He was kind of like Robbie, in that you knew that was just his way, that he was going to grab you like that, and since he was such an amazing guy, it was just fine. I felt his hand pat me firmly on the back as he embraced me, such a strong masculine gesture from this classy good old boy.
"Trev! How come you didn't tell me you were coming out here? How long are you staying?"
"I found out yesterday, so I figured I'd give you a surprise, get your blood pumping," he joked.
"That's kind of short notice. Hope you travel light." He laughed. "How are your parents? I heard your brother was at Georgetown."
"Yep, made it in, although I sure as hell don't know how that happened. He's no smarter than I am." We chuckled at his joke. "Parents are fine. Drunk and fighting most of the time. You'd feel at home." He was family, so it was OK for him to reference the flaws in our parents, but he shouldn't be doing it in front of these other people. I steered the conversation in another direction.
"You'll have to tell me all about them. So how long are you staying?"
"I'm not sure," he said, and looked meaningfully at Barclay Brewster. In other words, if I was difficult, they'd haul him out of here as fast as they could. Trevor was just the kind of guy to let other people pull his strings like this, only he'd be doing it unwittingly, since he probably wouldn't have gotten what a bullshit game they were playing with him.
"Well until tomorrow, anyway," I said. The other men were looking at us with mild amusement, and I chalked that up to our accents. Most of the time, my accent was pretty imperceptible. It was there, but under the surface, so people could tell I was from the South, but it wasn't glaringly obvious. I also found that I subconsciously restrained my accent around people I didn't know very well. When I was around a fellow Virginian, especially a relative like Trevor, the true child of the Old Dominion emerged. I remembered my manners and paid attention to the other men in the room. "It's good to see you," I said to Wellston, making it sound like we'd already met. I wanted Barclay Brewster to think I knew him well, and to think that we were prepared, that we were a team. "You going to remember to call me Wade?"
He smiled as he shook my hand; his eyes told me that he got what I was doing. "If I forget, we'll pretend it's just because I'm getting senile," he said. He seemed like a nice enough man, and had to be at least in his late 60s.
"I'm Wade Danfield," I said, introducing myself to Barclay Brewster.
"Nice to meet you, Mr. Danfield," he said formally. He shook my hand, and his handshake was as rigid as his appearance. "I'm Barclay Brewster."
"You don't sound like a Virginian, Mr. Brewster," I asked with a smile. My charm was wasted on this guy. Still, I was surprised to find myself meeting with a Yankee. Virginia Occidental Bank was known for hiring within the state. I saw Trevor trying not to laugh.
"I'm from Boston," he said. He reminded me of Professor Whist, my former philosophy professor and JP's former boyfriend. That poor man had met his match in Stef, who tormented him mercilessly. I would have to try and resist the temptation to do the same.
"Virginia Occidental merged with Third Boston," Trevor said, filling in the details. "We're changing our name to EastBanc."
"It's the way of the industry, to consolidate," Brewster said casually, trying to seem more human. It wasn't working. "As part of the merger, I'm taking over trust operations for both banks, and we'll be working to create greater efficiencies."
"I'm sure that's quite a challenge," I said politely.
"Not as big as you might imagine," he replied. "We have developed proven and efficient systems, so we merely need to integrate those systems and our procedures into the Virginia operation." I noticed that he didn't talk about the people involved, just the administrative process. He gestured to the chairs, and had a projector set up with a PowerPoint presentation loaded up. The title slide on the screen had my name on it. "We make it a point to meet with our clients at least annually to review their portfolios and management, so this is a timely meeting, since we met with the former trustee last October." In other words, this was just a normal meeting, and a normal progression in the management of my trusts. He'd ignore the big elephant in the room. He clicked his handheld remote control and the slide advanced, showing an evaluation of the performance of my trust. "You'll see the results we have achieved over the past 12 months, and see those results compared to a customized benchmark. We calculate that benchmark by taking the returns from the S&P 500…"
I interrupted him. "I'm familiar with the performance results, Mr. Brewster. Are the numbers you're showing me net of fees?" He looked flustered. He evidently liked making presentations, but not fielding questions.
He shuffled through his papers briefly. "I believe that they are." He pressed on. "As you can see, while the S&P 500 has shown a negative return of 9 percent, your portfolio has a negative return of only 3.5 percent."
He made to push on to the next slide, but I stopped him. "Mr. Brewster, you showed me a consolidated benchmark that illustrated a negative return of 1.7 percent, and then you compared my performance to the S&P 500, with a negative return of 9 percent. In actuality, you did much worse than the benchmark you created, and we're not even sure that fees are factored into that." He flipped back to the prior slide.
"Let me confirm that fees are factored into the benchmark," he said hastily, then advanced his slides to show the real estate portfolio. Did all of these people think I was a complete idiot?
"What does the bank do to manage the real estate in my portfolio?" I asked, before he could start talking about it.
"You have a broad portfolio that is diversified both geographically and by use..." he began.
"Mr. Brewster, I am aware of that, and I know there is a substantial amount of property in my trusts. What I asked is what role the bank plays in managing the real estate."
He just stared at me for a minute, trying to figure out what to say. "The bank provides oversight, and helps select the property management firms that actually select the properties."
That wasn't a bad answer. "And how often have the property managers been changed?"
"I don't have that information, Mr. Danfield," he said, mildly irritated at being backed into a corner. He made to go on, but I stopped him.
"The answer to that, Mr. Brewster, is never." I stood up and walked to the front of the room, indicating that I was taking control of the presentation. He eyed me with irritation, and seemed reluctant to sit down. "Please have a seat, Mr. Brewster, and allow me to explain the situation."
"I had hoped to show you what we had achieved," he said.
He was starting to really irritate me. "I am quite capable of reading and reviewing financial statements. In fact, I have spent a great deal of time reviewing those statements. And I also have access to some of the most talented asset managers in the world. You are wasting my time and my money, Mr. Brewster." I stared at him sternly. "You may stay here and talk about this all day long, but it will be a lonely presentation."
"You got the floor Wade," Trevor said, intervening. Brewster gave him a very hateful look, and sat down. I took the easel and flip chart, put it in front of the table, and grabbed the markers.
"Let me explain what has happened in the past, and what is going to happen in the future." I drew two boxes. "I have several trusts, but let's focus on the two with the most assets. There were two trusts in the past. This trust," I said, pointing at one of the boxes, "which we'll call Trust A, was part of a master trust, and there's another trust, my trust, which we'll call Trust B. Recently Trust A transferred significant assets into Trust B," I said, drawing an arrow from Trust A to Trust B. "When the assets in Trust A were transferred into Trust B, my interest in Trust A terminated."
"That's right," Trevor said.
"Trust A's performance was significantly better than Trust B's, while the fees in Trust A were significantly lower than the fees in Trust B."
"Fees are based on a combination of factors, including the size of the trust, and the degree to which the trusts require active management," Brewster said.
"Not in this situation," I said. "You are charging me in excess of 1.5% to manage all of the assets in Trust B, when competing rates at other banks are about one third of that. Further, you're billing me to manage assets you don't really manage at all, specifically the real estate assets. Meanwhile, in exchange for those exorbitant fees, you were managing the funds in Trust A at a substantially lower rate. I think it is worth noting that the funds in Trust A are linked directly to my parents, and more specifically, to my mother, and that she was directing the relationship with your bank."
"There is no link between your trusts and those of your other family members," Brewster asserted. This guy was absolutely unwavering, even in the face of hard evidence. There was no way I could work with him.
I looked at Sean, and he rolled his eyes. "Mr. Brewster, this meeting has been one constant insult to my intelligence. I walked into this session with an open mind, willing to discuss a way to redress the past mismanagement, as I see it, by your bank. I was willing to entertain a proposal from you to continue managing the trust, one that excludes the assets you aren't managing, charges competitive rates, and provides the framework for a smooth business relationship." I closed the pen with a sharp 'snap' and put it on the tray beneath the flip chart. "That kind of relationship needs to be based on mutual trust and respect, and it is clear to me that neither one of those characteristics is present." I reminded myself to laugh later at how much I sounded like JP.
"I didn't mean to insult you," Brewster said, backpedaling.
"Yet you did, which makes me question your judgment," I said severely, surprising all of the people in the room. I turned to Sean. "I would like you to work to extract my assets from Virginia Occidental as quickly as possible. I would appreciate it if you would summarize our meeting for the president of the bank so he understands my reasoning." That was actually an important consideration, since he was a powerful man in Virginia politics.
"There are agreements in place to provide for the continuing management of these assets for the next 24 months, and longer in other cases," Brewster said, handing copies of contracts to Sean. "They are signed by the prior trustee."
"And you are no doubt aware that these contracts must provide for a clause that allows a maximum cancellation period of 90 days," Chris said, speaking for the first time. "In this case, and under the circumstances, I think those would be voided out much sooner than that by any court or regulator."
They all just stared at each other: an impasse. "Trevor, we're going to take a break, long enough for you to call my mother. Please ask her if she wants a full audit of the trading activity in that trust, and a full legal review of how these trusts have been managed and how fees have been charged. I'm guessing she'll say no, and in that case, I expect that these contracts you have just shown us, Mr. Brewster, will be cancelled by me and the bank, probably by the end of the day."
"Your mother doesn't run EastBanc," Brewster said, showing his anger for the first time.
"Mr. Brewster, my mother damn near runs the entire free world," I joked, sort of. Trevor chuckled. "Trevor, give her a call, and then you can join me out in the courtyard."
"You got it, Wade," he said. He excused himself, pulling out his cell phone as he went.
"We'll work on these details," Sean told me.
"I'll be out in the courtyard." I walked out and got a table in a quiet corner, then pulled out a book for my psych class and tried to get some work done. It wasn't easy to focus, because I was still pretty pissed off at the bank, my mother, and Brewster, but I turned it into a challenge, and used that to channel my attention. I was actually pretty successful, so much that I was absorbed in my book and didn't notice Trevor until he sat at the table.
"You're still the smartest son of a bitch I know," he said, grinning at me. "And I mean that you are smart, and that your mom is a bitch." We both broke out laughing.
"True that. You know, if it was just you and me talking about this, we probably could have worked it out."
"That's because I know your weaknesses," he said, winking at me. He was one of the few people who could make a comment like that and make me laugh with it. I didn't like references to weaknesses.
"This isn't going to cause you problems, is it?" I didn't want to be responsible for derailing his career.
He shook his head. "I wanted to come out here alone in the first place. Instead, ends up there's three of us. Me, Brewster, and the massive stick shoved up Brewster's ass." I thought back to the times I'd spent with Trevor, and it seemed that unless I was trying to get in his pants, we spent most of our time laughing. Some things never changed.
He looked around nervously. "You think we could talk somewhere privately?"
"Where?"
"I have a room," he said.
"Dude, you're asking me back to your room?" I laughed some more.
"You saying no?" he responded, unfazed.
I was about to follow him back to his room when Sean and Chris came out. "How about if I meet you there in a few minutes?" He gave me his room number and left, winking at me as he did.
"The bank has negated all their contracts," Sean said, grinning. "Now you have to do everything yourself."
"That won't last long," I said. "I'll have to find some help with that."
"We can recommend a reputable trust company if you want to go that route," Chris said. "In reality, if you plan to retain control yourself, a good accounting firm may be a better bet."
"I don't understand," I said.
"You need a trust company to manage assets you don't want to manage yourself. They make the decisions. If you make the decisions, then all you really need is someone to keep track of things. You can hire your own money managers to invest your money, and formalize your own direct relationships. The problem is picking those firms, and monitoring them." He eyed me carefully. "Would you like my recommendation?"
"Absolutely."
"I've only known you for a few hours, but you're one of the most impressive young men I've encountered. I especially liked the way you implied we had a long and established relationship. That's something another young rocket scientist I know would have done." He looked sideways at Sean, who grinned and blushed. "You're busy right now, and you don't need to mess with all of this stuff. Find yourself someone to keep an eye on things for you, to handle the details, and meet with them monthly or quarterly to go over things. You'll learn about it as you go."
"You have any recommendations on who might do that?"
"I'll work on that," he said pensively. "You still need a back-up trustee, maybe more, in case something happens to you. You need to meet with our estate planning people to get that set up."
"Can you make that happen?" I asked Sean.
"Sure can," he said. "Can you come up to the City on Friday?"
"Can't do Friday. I'll be in LA." I pulled out my organizer. "Maybe next Monday?"
"I'll set something up."
"One more thing," Chris said. "I love Virginia, and spent some time there when I was in the Navy, but if I were you, I'd avoid doing business there."
"Avoid doing business in my home state?"
"I've never seen something like I've seen today. You said your mother ran most of the free world, and while I'm not prepared to believe that, I am prepared to believe she rules most of Virginia. Anything you do, anything you're involved in there, well, you risk her having some influence over it." I eyed this man with respect and awe that he got the situation so quickly and so accurately.
"Thanks," I said simply. He knew I got what he was saying. "I appreciate your advice."
"No problem, I'm billing you for it," he joked, making me laugh. "And now I have to get back to the City."
I could tell Sean wanted to stay, and I knew why. He was so cute. "We'll meet and recap all this stuff before the meeting next Monday. I was thinking of coming up to the City to do some shopping. Maybe we can do a late dinner on Sunday?"
"Sounds good," he said. I shook hands with them and paid the bill for the iced tea I'd been drinking, then headed to Trevor's room.
"Hey Wade," he said with his killer smile. He had taken his jacket off, showing off more of his slender physique. "Damn it's good to see you." He led me into his room. It was nice, and even had a little sitting area.
"It's good to see you too," I said.
"We need to talk."
"Oh," I said, pretending to be disappointed.
He chuckled, and then moved closer to me, putting his hands on my arms, and then gently pulling me in. I closed my eyes almost all the way, but kept them open enough to see the shadow of his face approach me. Then his breath was on my face, his lips were grazing mine, and now I was on an oral thrill ride, with Trevor at the controls. There was something absolutely magical about the way he kissed, about the way his lips were firm and soft at the same time, the way they exuded control in a persuasive manner. His tongue penetrated my mouth and wrestled with mine, but in such a sexy way, as if our tongues were dancing and moving against each other, not engaging in a tough, physical battle. I barely felt my hard cock pressing against his, so focused was I on what was happening with my mouth. My hands instinctively moved to his shoulders, then to his head, urging him on. And then the fairy tale moment was over: the phone rang like a loud claxon, and we both pushed apart, staring at each other with crazed looks while we gasped for air.
He walked over to the bed and answered the phone, and then he just listened. I could hear the sound of someone ranting on the other end, and could clearly make it out to be Brewster. Trevor nodded, and made a hand signal to indicate someone babbling on. He was standing by the bed, so I went over and sat in front of him, undoing his pants as I did. He looked down at me, smiling, while he listened to Brewster. He had the perfect dick, just long enough to be impressive but not so long as to be ridiculous; and just thick enough to give pleasure to whomever he was with, while not being so thick as to cause them any discomfort. I took him in my mouth and heard him gasp. "I'm fine," he said into the phone.
I began to bob up and down on him, but slowly, really working his head with my tongue. He got into it, almost too much, so I slowed down. I was so absorbed I barely noticed his argument with Brewster, but gathered it was about them leaving immediately. He finally hung up the phone. "Wade, fuck, no one does that like you. Fuck. You give the best head, the absolute best head." Then he stopped talking and started moaning, and the moans didn't stop until he came, blasting his load into my mouth. I grinned to myself as I swallowed, thinking that even his cum tasted good.
"That was incredible," he said, grinning broadly. He zipped up his pants and pulled out his suitcase. Trevor had never volunteered to reciprocate, and didn't do that now. All of our encounters had followed this same basic format. He'd kiss me, taking me to another world, I'd blow him, and then it was over, and we were buds and cousins again. I was just fine with that.
"Do all the women you go out with just go apeshit when you kiss them?" I asked him, stroking his ego. "I've never met anyone who can kiss like you."
"Nope, they don't. It's chemistry, and we're just good together," he said, as he put his suit into his rolling bag. I gave him a dirty look and pushed him aside, then folded it up much more deliberately and neatly. "Thanks."
"So you have to go, eh?" I asked, stating the obvious.
"Yeah. Brewster is so pissed he's about to pop a vein. He got himself into some pretty deep shit with that meeting." He handed me a shirt and I folded it and packed it for him. "He's one of those guys who knows how things run in the back office, but has zero people skills. He thinks we're all idiots, those of us out in the field, so he was coming out here to show me how it's done, how you're supposed to make presentations to clients and keep them happy." We both laughed at that.
"Shame you couldn't stay longer. Why don't you come out and visit again?"
"You sure are tempting," he said, squeezing my shoulder. "May just have to do that."
"So what did you want to talk about?"
He zipped up his suitcase and put it on the floor. "You talk to your sister at all?"
"No. I see her on holidays, and we talk then." She and I really didn't like each other, but we were civil to each other.
"She's got a new boyfriend, and I heard them talking about you last time I saw her. She was pretty hammered and seemed kind of freaked out when she realized I'd heard her talking." Mary Ellen didn't have my mother's ability to keep her cool when drunk, evidently.
"What did they say?"
"Only thing I could make out was 'that should really frost Wade's balls.'"
"When did this happen?"
"Beginning of September, I think. I probably should have called you and told you, and maybe it ain't nothing, but Mary Ellen is a bitch on wheels, so I thought you should know."
I stared at him, not getting the problem, or what Mary Ellen would have been talking about. "She was talking to her boyfriend? Who's her boyfriend?"
"Some dude named Jason Haupt."
"I think I know his brother," I said calmly, while inside my brain was buzzing with activity. "Thanks for letting me know. You're right, she's scary."
"No shit. I gotta run." He leaned in, gave me a quick kiss, and then strode through the door, leaving me in his now-empty room. I sat on the bed and contemplated what he'd told me. So Mary Ellen was somehow egging Carl Haupt on. That would have to be her game. And since there was no real gain or reason for her to be causing me problems, she was just doing it for fun, just to be cruel.
I'd always feared she'd turn out like my mother, but it seemed possible that Mary Ellen was even worse than her. My mother had some feelings, some slight conscience, and even some morals, though they were twisted. Mary Ellen was a sociopath, devoid of any of them, and she'd decided to fuck with my life. Why?
Copyright © 2013 Mark Arbour; All Rights Reserved.
36

2
Story Discussion Topic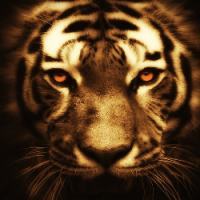 Open Club · 132 members · Last active
A fan club for Mark Arbour to chat about his stories
---
Chapter Comments