Paternity - 71. Chapter 71
November 24, 2000
In the air over the San Francisco Bay
Wade
The Falcon banked gently, giving us all a nice view of the Bay as it did. Riley was shrieking in the back of the plane, announcing to all of us how much he truly detested air travel. "Have you been to California before, Nana?" I asked her. She'd been all over the world, but I could tell how tense she was, and I was trying to alleviate some of that with idle conversation.
"I have, but it looks prettier than I remember," she said, her eyes glued out the window.
"After you get your brain completely back, and feel better, I have a challenge for you," I told her.
"A challenge?" she asked.
"Assuming you still remember how to ride a horse, JP has a stallion that is quite spirited." Her face broke into a genuine grin at that. Nana's true passion was riding, and just the mention of being on a horse again seemed to inspire her.
"I might be too old for that," she said reluctantly.
"Or you might not be," Matt said, eternal optimist that he was.
The plane lurched as it landed, and we were all pushed forward by the reverse thrust of the engines, and the brakes. The plane finally slowed down and started to taxi, while Riley stopped bawling and calmed himself down at the same time.
We pulled up to the FBO and found quite a delegation waiting to meet us. "Look how popular you are," I teased Nana.
"How many of those men are going to try and put me back on this plane and take me back to that home?" she growled.
"Not enough," I said. "Just relax."
There was a man in a suit trying to climb the stairs, but he was arguing with another man dressed as a medical professional. A cop was there, and entered the fray. The door opened and the medical professional was through the door first.
"Mrs. Garrett?" he asked Nana.
"I'm Mrs. Garrett," she said firmly.
"We're here to take you to the hospital, ma'am," he said politely. "The Stanford University Medical Center."
"That's fine," she said. She got up and I helped her walk out of the plane and down the steps. She was still pretty frail.
"Mrs. Garrett, my name is Special Agent Bert Jones, of the Federal Bureau of Investigation," the man in the suit said. Nana ignored him and walked toward the ambulance. He had the temerity to get in her way. I laughed at that, because the only person I'd ever seen Nana put up with any crap from was my mother.
"You get out of my way, young man," she ordered, glaring at him.
He didn't move. "We were told you were kidnapped," he said.
"Well, you were told wrong," she said. "Now get out of my damn way."
And then Jack appeared. "Get out of the way," he snapped. "We're taking this woman to the hospital. If you want to meet us there, that is just fine."
Agent Jones yielded to the inevitable. Nana paused and looked at him. "Come see me at the hospital, and I'll talk to you," she said nicely.
He actually smiled slightly. "Yes, ma'am," he said.
Matt, Tiffany, Riley, and Florida followed us over to the ambulance, while Palo Alto cops boarded the plane to talk to the pilots and deal with Lisa. We got to the ambulance and they put Nana on a stretcher and hoisted her in. "We'll meet you at the hospital," I said to Matt. I climbed in with her, as did Jack.
"Mrs. Garrett, I'm Dr. Jack Hobart," he said, giving her his most charming smile.
"You're very handsome," she said to him coquettishly, cracking me up.
"I am," Jack agreed. "How are you feeling?"
"I'm a little mazy, but I feel better than I have in years," she announced.
"Here's the file I took from the nurse," I said, handing it to him. He reviewed it, his eyes bulging as he studied the medications she was on.
"It will be interesting to see your whole record, assuming we'll get the real one," he said.
"Why?" I asked.
"She was on enough medicine to tranquilize a horse," he said. "I'm wondering if they've been ramping it up to keep her sedate."
"Were you causing them problems, Nana?" I asked her.
"Sometimes," she said, with an evil grin.
"When we get to the hospital, we'll be putting you in a secure wing," Jack told her. "We're going to run some tests, and I'm going to write an order keeping you under my care until Monday."
"I have to stay in the hospital until Monday?" she asked, dejected.
"Well, unless we can get you into court before then," he said, then turned to me. "JP said that your attorney arranged for someone to represent your grandmother."
"I got a message from him. Jason Phillips," I said, noting his name.
"He's going to meet us at the hospital. The FBI agent showed up right before you landed. We weren't expecting him," Jack noted.
"I'll deal with that when we get to the hospital," I said. My mother was pulling strings, so I needed to get my father to clip her wings. "Nana, when we get to the hospital, I'm going to need you to go with Jack. You can trust him. He'll take care of you."
She looked at Jack, and wanted to believe me, but she was still too nervous to be alone with strangers. "Alright," she said reluctantly.
"As soon as Matt gets there, he'll come stay with you," I promised, wondering if that would help.
"Fine." It was indicative of how good Matt was with people that Nana already trusted him. Or maybe she trusted him because I did.
"I don't see any signs of dementia at all," Jack noted, and then grinned. "Maybe you're a little crazy, but not demented."
"Now Dr. Hobart, surely you don't think I'm off my rocker?" Nana asked, pouring on all of her Virginia charm. We chuckled at her, and how she was coming out of her shell.
"No, ma'am," he said. We got to the hospital and Matt appeared just as they were getting her out of the ambulance.
"I have to make a few phone calls," I told Matt. "Nana asked if you could stay with her."
"Sure," he said, and smiled at her as he took her hand. "Let's go get you better. I'm looking forward to seeing that stallion toss you on your ass."
She laughed. "Honey, there isn't a horse alive I can't tame."
"I usually say that about men," he joked with her. They rolled her off, and I could hear them laughing as they went.
I pulled out my phone and called my father. "Wade, what is going on? What are you doing with Nana?" he asked, both irritated and concerned.
"Mother has kept her drugged, and damn near comatose all these years," I said abruptly. "Did you know about that?"
"What did you say?" he asked. I could read him so well, all those years of putting up with his crap, and now these good years, and he seemed genuinely surprised. I'd been wondering, been dreading that he was involved in this whole scheme, but his reaction alone told me that he wasn't. In reality, it wasn't all that surprising. He tended to let my mother handle things, and kept his head in the sand about the nasty details. Just like Beau.
"They've been giving her enough drugs to tranquilize a horse, as the doctors here noted. She's fine. She's not demented, she's not crazy, she's just been kept drugged and locked up for a lot of years, for no reason at all."
"Are you sure?" he asked.
"Dad, I sat there and talked to her just like I did before Uncle Roscoe died. She's even flirting with the doctor, and with Matt."
"Fuck," he said, a word he rarely used.
"I need you to do me a favor," I said. "Actually, it's as much for you as for me. When we got off the plane, there was a Special Agent Jones of the FBI trying to haul Nana back to Virginia. You need to call them off."
"I can't get involved in this," he said.
"You already are involved," I stated. "Mother is using your power, your clout, to manipulate government agencies. You have to stop this, or it will reflect back on you worse than it already will."
"This is going to be ugly," he said with dread. "This could cost me my senate seat."
"Did you know about this?"
"Of course not!" he snapped, really pissed off. "I always liked Nana. Now your grandfather, on the other hand…" I actually chuckled at that.
"Her life is more important than her money," I said to him, even though he probably didn't believe that. "I'm going to help her recover here, and then she can go back to Virginia if she wants to."
"I'll make a call and pull the hounds back, but that won't stop your mother's army of lawyers."
"We can handle her lawyers," I said confidently.
"Can you handle her?" he asked. "She'll be there by the evening, I'm betting."
"We'll see," I said. "She told me this was a declaration of war, so things are going to get uglier between us."
"She said that?" he asked, and sounded nervous.
"She did. I'm not worried about me, but this could really backfire and hurt you, and if I fail, this will damn Nana to a nursing home hell for the rest of her life."
"It may change some of my plans," he said mysteriously.
"You'll just have to be flexible," I joked.
"Good luck, Wade. I'll see you next Friday," he said.
An older man was waiting to get my attention. "Mr. Danfield? I'm Jason Phillips. I've been retained to represent your grandmother."
"Nice to meet you, Mr. Phillips. I hope you're ready for a firestorm. My mother is on her way out here."
He grinned. "We've contacted the police, and filed this as an abuse case, so she'll find her guardianship powers won't be much help."
"She'll come lawyered up," I told him. "If you need help, don't be shy. Get it."
He gave me a considering look. "I'll make some calls. In the meantime, can I meet with my client?" He asked that pleasantly, and was quite charming.
"Let's see if we can accomplish that," I told him. It took a considerable amount of persuasion to get us past the initial nurses' station, and we got no further until Jack showed up to lead us back.
"We're keeping security tight," Jack said.
"Why?"
"What if someone sneaks back here and shoots her up with something, something that makes her seem mazy again?" he asked.
"I see your point," I said. We got back to Nana's room to find her relaxing in bed, chatting and laughing with Matt. "Nana, this is your lead attorney, Jason Phillips," I said.
"Well it's nice to meet you, Mr. Phillips," Nana said. "You have a tough job. You have to prove I'm not crazy."
He stared at her, amazed. Clearly he hadn't expected her to be this animated. That gave me an idea, a way to maybe lull my mother into a false sense of confidence. "It's nice to meet you, Mrs. Garrett. I'll do my best to keep your flaws hidden."
"How long until you can get me out of here?" she asked, almost demanded.
"We've secured a court order keeping you here under Dr. Hobart's care until Monday. At that time, there will be a hearing to determine if you are sane, and can manage your own affairs. I'll coach you for that."
"I guess I really have no choice," she said fatalistically.
"You'll have a guard outside your door while you're here, so you'll be safe," he said. "The police may want to interview you. Meet with no one unless I'm with you, besides your family, excluding your daughter, of course."
"There will be some medical personnel coming in to see you," Jack interjected. "We've got two psychiatrists slated to examine you, and to review your records."
"Why two?" she asked.
"We want to go into court with a solid case," Phillips said. "Two professionals, offering the same opinion, are much tighter."
"If you need additional medical personnel to review her files or meet with her, let me know," Jack said to Phillips. "I can arrange that."
"We have an attorney at our firm who's an expert on matters like this. He would be here now, but he's out of town for the holiday. I'll talk to him and see what else we need," Phillips said crisply.
"My mother is on her way, and should arrive within the next few hours," I said, more for Nana's benefit.
"Do I have to see her?" Nana asked.
"I think it may be a good idea," I told her. They all looked at me like I was the one who'd taken leave of my senses. "Can you act a little clearer than you were before, but still pretty nuts?"
"What are you thinking?" Phillips asked.
"Nana was acting like a zombie, even when we left Virginia," I said. "I want my mother to think she's not really all there. She'll go into court on Monday, expecting to haul Nana back to Virginia. Only she'll confront this woman instead."
"Is that necessary?" Phillips asked.
"You don't know who you're dealing with," I said to him. "The only way you can beat my mother is if you catch her off guard. You need to understand that, and have your A-game ready." I wasn't nice about it, I was severe. At first that seemed to piss him off, but I watched his face relax as he digested my warning.
"So on Monday, if all goes well, I'm free again?" Nana asked.
"That's correct," Phillips said.
"When do I get my money back?" Nana asked.
"Sean gave me copies of all the trusts, and I had time to review them with him," he said to me.
"He's a top-notch attorney," I said. Finding Sean had been a godsend.
"He is," Phillips agreed, and then turned back to Nana. "You can take over control as trustee as soon as the court declares you to be of sound mind and body."
"Good job," she said, patting his hand.
Phillips got nervous. "Mr. Danfield took control of his portion of your trust this year. As the grantor of that trust, you may have the right to take control of it and reclaim that money."
"No," she said. "It's Wade's money. He'll manage it just fine," she said firmly.
"Thanks, Nana," I told her. "But if you change your mind, I'll be alright with it." I had more than enough from my grandfather's trust.
"This is why I trust you, Wade," she said. "Your sister would have sold me down the river for a fraction of that."
"I hope you don't mind me bringing this up," Phillips said to me.
"You're doing your job," I told him firmly. "You represent her, not me."
"Not all clients are as understanding as you are," he said cynically.
"Most of your clients aren't as smart as my grandson," Nana said proudly.
There was a bustle at the door, and we looked over to see JP and Claire peeking in. I motioned them in. "Nana, I'd like you to meet JP Crampton and Claire Hobart. JP has all but adopted me, and Matt and I live in his house here in Palo Alto."
"It's a pleasure to meet you, Mrs. Garrett," JP said smoothly.
"The pleasure is mine," Nana said, smiling. "Thank you for taking care of my grandson."
"Sometimes, he takes care of me," JP said, and gave me a nice smile. "Claire is my daughter, but she's also Jack's wife."
Claire and Nana exchanged greetings. "You are so beautiful," Nana said to Claire. "I love that dress."
"Why thank you," Claire responded pleasantly. "I like to shop."
"That's an understatement," Jack joked, getting a fake frown from Claire.
"I'll have to do some of that. I don't have a thing to wear," Nana said. "Just these boring clothes they gave me at the home."
"You'll need something more formal to wear to court on Monday," Phillips said.
"If you'll allow me, Mrs. Garrett, I'll get your sizes and see if I can find you something," Claire volunteered.
"Well that is just the sweetest thing," Nana said. They spent a few minutes arguing over what size clothes Nana would wear. "You buy whatever you want, and just give the bill to Wade."
"I'm paying for your new wardrobe?" I asked, teasing her.
"Part of it," she said.
"On Monday, when you get out of here, we've made arrangements for you to stay with us," JP said to her firmly.
"I couldn't impose on you like that," she objected. "You're already housing my grandson, and with his appetite, that is quite a challenge."
"Her memory seems pretty good to me," Matt joked.
"Like you eat any less than I do," I responded.
"It really isn't an imposition at all, and in fact, I would be offended if you didn't take me up on the offer," JP said smoothly. "And now we should let you get some rest."
"We'll want to do some blood work, and run some tests," Jack said, his way of gently telling us to get the fuck out of there. We took the hint.
"Thanks for getting this organized," I said to JP sincerely as we walked down the hall.
"She seems like a lovely lady," he said.
"I'll talk to Jack, but if you have no objection, I'd like to see if I can get her hair done as well," Claire said, planning a makeover. "The poor thing. They made her wear those hideous clothes. A sweatshirt with flowers on it?"
"She didn't dress as well as you do, but she definitely had a sense of style before this," I said. "I guess when you're a zombie, they go for comfort."
"We'll have her looking very competent for Monday," Claire said.
"We?" JP asked.
"If I don't let Stef help me, I'll never hear the end of it," she said. We nodded in agreement.
I checked in on Nana after they left, and saw her sleeping, so Matt and I went to the café in the hospital to eat. "What's our plan?" Matt asked.
"I need to be here when my mother arrives," I told him. "After that, I'm going to spend a little time with Nana, and then I'm going home."
"Got it," he said, and continued eating.
"You don't have to be here all day," I said. I really didn't want him to leave, I wanted him to be around, but I reasoned that it was unfair for me to expect him to spend his whole day here.
"You're here, I'm here," he said firmly. Our eyes connected in that way that they could, where we told each other how deeply we loved each other without saying a thing.
"Thanks," I said sincerely. "You know, I think the food here has actually gotten better."
"I think you're right, but you'd know better than I would. You're the one who had to eat at the cafeteria," he said, referring to the time I'd spent here when he'd been so sick. "I just had to eat the crappy hospital food."
"Looked like the same stuff to me."
"So what happens after Monday?" he asked.
"You're assuming everything goes according to plan," I noted.
"You're organized. You'll have it all planned out, and it will work out like it's supposed to."
I hoped he was right. I always worried in situations like this that I was leaving something out. "Nana is going to come stay with us at Escorial for a little bit, at least."
"Gonna get crowded," he joked. "I can't wait to see her ride."
We went back to check on Nana after we were done eating and found her talking to a woman who looked to be in her 40's. She was plump, with dark hair and a big nose. "There you are," Nana said pleasantly. "This is my grandson, Wade Danfield."
"I'm Sheila Robbins, from social services," she said, standing as she introduced herself. We greeted each other in a formal manner. She had a heavy New York accent. "I'm her case worker. The doctors say she was heavily drugged."
"She's been kept locked up in a nursing home in a remote part of Virginia, under the premise that she's demented. She clearly isn't," I said.
"So it would seem, but neither one of us gets to make that call. That's up to the court."
"She goes in for her hearing on Monday. It's important that she be kept away from her guardian, my mother, who's responsible for keeping her locked up and sedated."
"Can you prove that?"
"I'm not sure," I said honestly. "Other than the fact that she admitted it to me."
Phillips came in at that point, looking mildly frazzled. "Your mother is here," he said.
"We'll be back, Nana. Remember how you're supposed to act around Mother." She nodded. I followed Phillips out into the lobby, with Sheila Robbins and Matt tagging along.
"You let me see my mother," I heard as I rounded the corner into the main nurses' area. My mother had squared off with one of the administrators.
"Ma'am, as I told you, I don't have authorization to let you back there," he said firmly.
"Do you know who I am?" she demanded imperiously. "I'm Elizabeth Danfield. My husband is a United States senator. With two phone calls, I can have you shipped off to the ends of the earth."
"Unlikely," I said, emerging from the background and entering the conversation.
She glared at me, turning her full anger on me. "I don't know what you think you're doing, but there is no way you're keeping me away from Nana. We're going to get her out of here and take here back to Virginia where she belongs."
"You're not taking her anywhere," I said.
"I have a court order that says I am," she said snidely.
"This was issued by a Virginia court," I said as I looked at it. I'd been worried she'd be able to get a Federal order. If my father had been involved, she may have been able to pull that off. "I don't know if you've looked around, but you're not in Virginia anymore."
"She was born in Virginia, raised in Virginia, and lived her whole life in Virginia. The only reason that she's here is because you kidnapped her," she said. I'd never seen my mother this unhinged, but she was losing it, actually shouting.
"Please keep your voice down," I said, taunting her.
"Mrs. Garrett is going to stay here, at this hospital, in a secure area until Monday, just as the doctors ordered," Sheila Robbins said, intervening. "If the court says she goes back to Virginia on Monday, she goes back to Virginia on Monday. Nothing happens before then."
"And who are you?" my mother asked contemptuously.
"Sheila Robbins, California Department of Social Services," she said, and handed my mother a card.
"Why are you involved in this at all?" Mother demanded.
"It has been alleged that Mrs. Garrett may be the victim of elder abuse. As her guardian, you were responsible for her."
"Elder abuse? Are you kidding me?" she demanded.
"She was taking enough drugs to sedate an elephant," I said. "Drugging someone so they're in a virtual coma is definitely abuse."
"I did no such thing. I just followed the doctors' recommendations."
"Then it will be most interesting to interview them," I said, raising an eyebrow.
"Can I see her?" Mother asked, appearing to relent.
"You can have supervised visits," Sheila Robbins said. "Mrs. Garrett has agreed to meet with you."
"Then let's go," Mother said. I made to follow them, but she turned on me. "I'm meeting with her, not you."
"Mrs. Garrett made it clear that she wants Mr. Danfield with her," Sheila said. My mother glanced over to the other side of the room, where her attorneys were evidently arguing with Phillips and another attorney he had with him, and caved to the inevitable.
"I see," Mother responded. The three of us walked back to Nana's room. "Mummy!" she said, and ran to Nana's side. "I've been so worried about you!"
"I'm fine," Nana said awkwardly, pretending to be disoriented.
"Well I'm going to do everything I can to get you out of here, and back to Virginia."
"No," Nana said firmly. "Staying here."
"If you don't like the home you're in, you could have let me know," Mother said, trying to sound like a dutiful daughter. "If you think you're up to it, we can even let you stay at Goodwell. Being around the horses may make things more pleasant." I rolled my eyes at that, at her attempt to lure Nana home with the promise of the beauty of Goodwell.
"How come you didn't think of that before?" I asked.
"I didn't think we could give her the medical care she needed," my mother snapped.
"But you do now?"
"Look, I'm here to see Nana, not you. This is our conversation, not yours," Mother snapped. Sheila Robbins just watched us intently.
"I'm staying here," Nana said, but she said it roughly.
"You've lived in Virginia your whole life. What madness is this?" my mother demanded. I was worried that she'd piss Nana off, and that she'd end up showing my mother that she wasn't as crazy as she seemed, but Nana kept her cool by saying nothing.
"I want to stay here," she finally reiterated.
"Well this is just nonsense," Mother said dismissively. "Clearly you've poisoned her mind." That was directed at me.
"Think what you want," I said dismissively. "On Monday, the court will decide whether Nana can make her own decisions or not. Then we'll find out who has been poisoning whom."
"She's able to have a brief conversation, and she's able to utter clipped sentences, but she's not able to make decisions for herself. That power was left to me, and she's the one who gave it to me," Mother said, squaring off with me. "On Monday, the court will see that clearly, and they will see that the best thing for her is to send her back to Virginia."
"You're very clairvoyant," I said, being a smart-ass.
"If Nana comes back with me now, right now, I'm willing to let her move to Goodwell, and I'm willing to bring in other doctors to evaluate her care." This was the grand bargain. Send her back to Virginia, and my mother would keep control of her, but let her have her mind back.
"That's really Nana's decision," I said, and we all looked at her.
"No," Nana insisted. "I'm staying here."
"We'll see about that," my mother said in a nasty way, then modified her tone. "We'll get you back to Virginia on Monday, and you'll find that things are better," she said to Nana. She scowled at me, and then stormed out of the room after she said that. I followed her, just to make sure she left the secured area.
"Looks to me like she doesn't trust you," I said. "That alone shows she's still got decent judgment."
"When Nana gets home on Monday, you'll be busy answering for what you've done," she said, snarling at me. "You have defied me for the last time. After this, I will grind you firmly under my thumb, as firmly as I have your father."
"What are you going to do to me?" I demanded. "I have my own life, I have enough money to do whatever I want or need to do, and I have no reason or need to ever see you again."
"Family is too important to you to do that, Wade," she said, making one of my strengths sound like a weakness. "You can't write us all off."
"No, but I can write you off," I told her.
"You're quite the opportunist," she said, but in her snarkiest tone. "You put up with your father's abuse for years, and now that it serves your interests, you pretend to forgive him."
I smiled, my ethereal smile, because I understood her game now, and I knew that I could handle it. "You know why that bothers you?" I asked. "Because it's working. Because he actually listens to me, and cares about me."
"It's not working," she snapped.
"If it's not working, where are the FBI agents?" I asked. "And why is the court order only from a Virginia court, and not from a federal court?"
"It's not over yet, Wade," she said. "You're like the spawn of Satan."
I laughed. "Well, since I'm your son, that's quite true."
She gave me her evil look and seemed annoyed that it had no effect on me, then stormed out of the hospital. I returned to find Nana sitting quietly with Sheila.
"Your mother is a charming woman," Sheila said sarcastically.
"She doesn't like it when she doesn't get her way," I said.
"You put on quite an act," Sheila said to Nana.
"I want to get out of the hell I'm in, and to do that, I have to catch my daughter off guard. Hopefully, this will work."
"Hopefully," I agreed.
Copyright © 2013 Mark Arbour; All Rights Reserved.
Story Discussion Topic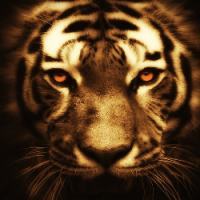 Open Club · 132 members · Last active
A fan club for Mark Arbour to chat about his stories
---
Chapter Comments