Paternity - 8. Chapter 8
September 22, 2000
Malibu, CA
Will
"I'll never figure this shit out," Grafton groaned as he tried to figure out what the underlying symbolism was to one of the witches' scenes in Macbeth.
"Shakespeare sucks," I said. I didn't like his stuff, but I would have said it anyway, because that's what you were supposed to say. "Bring your books with you. We can work on it tonight. You still coming over?"
"You want to do homework on a Friday night? Dude, that's like the dorkiest thing ever."
"Yeah, but who's got an A in this class?" I asked meaningfully.
"I usually hammer that shit out on Sunday night."
"Yeah, but who's got an A in this class?" I asked again, cracking both of us up.
"We'll see," he groused. "And yeah, I'm coming over. Can you take me home to get my shit?"
"Sure." Pat wouldn't mind.
"My mom wants to meet you."
"She does?"
"Yeah, she likes to meet my friends," he said, rolling his eyes. "That way she can tell her shrink she's involved in my life."
"So we're friends?" I asked, giving him shit.
"If you really stretch the definition."
"I'll put on a good act for your mom." The rest of the day went by pretty much like the other days did. At lunch we hung out on the fire road as usual, only today we were lucky and got a visit from the ladies.
"Hey Will," Raine said coquettishly as they joined us. She went out of her way to pay attention to me, which I thought was weird. I mean, she knew I was gay and everything. Still, I liked the attention, and I kind of liked her. My dad had sex with women, Matt and Wade had sex with women, Cody had sex with women, and they were all gay. Maybe I should try it. Maybe it would be kind of fun.
"Hey," I said, raising my eyebrows slightly as I said it so she'd know it was more than just a normal greeting.
"Have you met Shiloh?" she asked, introducing me to a pretty girl with dark hair, and brown eyes. She seemed to be slightly foreign, kind of like Darius, and had a look that was really attractive and exotic.
"Hey," I said in a friendly tone, to differentiate that one word greeting yet again. That one was for my initial intro to hot people.
"Nice to meet you, Will," she said, almost batting her eyelashes as she did. Whatever. I could tell she wasn't really all that into meeting me. She shifted her attention away from me real fast. "Hello Ryan."
And then the tension in the group soared. "Shiloh," he said simply. "You been good?"
"Fine. Just fine," she said, with an icy edge to her response. The chicks stayed to bullshit for a while, and told us they were going down to the pier on Saturday, a clear hint for us to bump into them there. Jason was damn near chomping at the bit to go, since Felicity actually gave him some attention today.
"Dude, what's with you two?" Lance asked Grafton as soon as they were gone.
"Dude, whatever," Grafton responded, closing down the topic. I left it alone. I'd find out about it later. We met up after school and wandered out to find Pat waiting for us.
"Hey boys," he said cheerfully. What was his deal? Did he get laid or something?
"Hey," I said cautiously.
"Wade's in town," he said, and my whole mood soared.
"He made it in, eh," I said casually, like it was no big deal, when it was.
"Who's Wade?" Grafton asked.
"Wade Danfield. He's like my big brother. He's awesome. He plays hockey at Stanford."
"He must be smart," Grafton observed.
"Yep. He's from Virginia. His dad's a Senator. Wade's one of the classiest guys you'll meet."
"His dad's a Senator," Grafton mused skeptically.
"Yeah. Senator Jeff Danfield of Virginia. Look it up, dumbass," I joked.
"So he like, lives in Sacramento?" he asked.
"No. He's a U.S. Senator. He lives in Washington, DC," I said, shaking my head and laughing because he was too stupid to get that.
"Dude, whatever," he said, being pissy.
"Robbie wants you to call him," Pat said, breaking into our conversation.
I shrugged and dialed his number. Evelyn picked it up and chatted with me for a second, then patched me through. "What up?" I asked him, trying to sound cool since Grafton was listening.
"Wanna go to a private screening tonight? I got tickets for you and your date." The only reason I didn't kill him for that was because Grafton couldn't hear him.
"Cool. What movie?"
"Remember the Titans," he said. "It's got Denzel Washington in it. He's hot."
I chuckled. "What's it about?"
"A football team with racial issues," Robbie said. "Should be good. Anyway, you in or not? These aren't easy tickets to get, and if you're not going, I need to give them to someone else."
"Count us in," I said, hoping Grafton was up for it. I hung up after that, and turned to Pat. "Looks like we'll need the limo tonight." You couldn't go to a private screening in an SUV.
"Where we going?" Grafton asked.
"A private screening of the new Denzel Washington movie," I said, winking at him.
"No shit? Will Denzel Washington be there?"
"Dunno," I said, as if it didn't matter, which quite frankly, it really didn't. I'd grown up around Hollywood stars.
"Sounds fun," he said casually, picking up on my mood.
"You got a suit?"
"I'm not a poor kid," he snapped. I just shrugged.
"So I don't get to go?" Pat asked, joking around. Damn he was in a good mood.
"Dude, what are you so fucking happy about? Did you get laid?" Grafton chuckled, and Pat grimaced.
"Can't I just be happy?"
"Maybe you can find a limo driver to blow you tonight," I teased. Grafton chuckled more, which was kind of a relief. I was worried that he'd freak out at any allusion to something gay.
We got to his house and his mother was there. She ignored us at first, because she was wandering around the house, ranting into the phone. She was short and blond, with typical Hollywood features: anorexically thin with big boobs.
"She's arguing with my father," Grafton said sadly, as we went into his room. "They're getting a divorce."
"What happened?"
"My dad's not rich enough for her to put up with his bullshit. That's the short answer."
"Dude, doesn't your dad own an oil company?"
"Yeah, they're called jobbers. They re-sell oil products, mostly to businesses. He makes really good money, but he's this totally driven asshole. I think half of our conversations are him yelling at me for doing something wrong, and most of the time he's the one who fucked up and he's just blaming me for it." He was really pissed off about this, and I wondered if this is where some of his anger toward me had been coming from.
"That sucks." A knock at the door heralded the arrival of his mother.
"Why hello there!" she said to me, talking to me as if I were seven. "I'm Charlotte Grafton."
"Nice to meet you, Ms. Grafton," I said, avoiding the 'Mrs.' since they were divorcing. She seemed to appreciate that. "I'm Will Schluter."
"You're staying at Will's house tonight?" she asked Grafton.
"Yeah. I'll be home tomorrow sometime."
"Where do you live?" she asked me.
"In Malibu, in the Colony," I said casually. Her eyes bulged at that; she evidently appreciated that we lived in a good area.
"Dave and I are going up to Big Bear. I'll be back Sunday night late. No parties."
"I'm not gonna throw a party," he said, irritated. "Isn't Dave the guy with bad breath?"
"Ryan, don't be an ass," she snapped, then calmed herself. She saw him dragging his suit out of his closet. It was still wrapped in the dry cleaning bag. "Why are you getting your suit out?"
"We're going to a movie tonight."
"In a suit?" She figured he had a hot date or something. He glanced at me, a look that asked me to fill her in.
"We're going to a private screening, so you have to dress nicely," I told her.
"What movie?"
"Remember the Titans, with Denzel Washington," I told her.
"I haven't heard of that one," she mused.
"That's because it hasn't been released yet," Grafton said, being a smart-ass.
"Denzel Washington," she smiled, pondering that. "That will really piss your father off."
"Whatever," Grafton said dismissively. He grabbed the last of his stuff and headed for the door, pausing to kiss his mother briefly on the cheek.
"It was nice to meet you," I told her. We walked out to the car and Grafton put his stuff in the back.
"When did your parents get divorced?"
"They're getting divorced," he said, the anger in his voice apparent. "They've been fighting for a long time, only now that they decided to get divorced, they mostly do it through lawyers. They've been trying to get divorced for almost a year now."
"I didn't know that it took that long."
"It does if both of the people are assholes," he said. "My dad's being a tightwad, and she's trying to take him to the cleaners. They're pretty far apart."
"That puts you in the middle," I said, but it was more of a question.
"Not really. I don't see my dad very often, which is fine with me, and my mom's too busy trying to meet new men to bug me." He shrugged. "Their arguments are all the same. They start arguing about money, then he threatens to come over, pretending that he wants to see me, but he really doesn't give a shit if he sees me or not." I could tell that bothered him. "Then she threatens to call the cops to enforce the restraining order against him, but even when he has come by, she hasn't called them."
"What happens when he comes by?"
"They argue, and then they fuck," he said. "So what time is this movie?"
"I dunno. Why?"
"It's warm enough to go in the water, isn't it?"
"You surf?" I asked anxiously.
"Sometimes, or I boogie-board." I nodded. "You surf. I hear you talking to Jason all the time. He's pretty good."
"He is," I agreed. "You should have seen him when we went to Jaws. He tore it up."
"Jaws?"
"It's in Maui," I said. We got home and I gave him a tour of our house, avoiding the side where my mom was.
"Dude, your room is the shit," he said.
"I know, right. My dad and my grandfather got it all fixed up for me for my birthday." It was actually a cooler gift than he knew, since it was a constant reminder of how much they both loved me. "My grandfather picked out all the stuff in here. He has amazing taste."
"Isn't he some rich businessman?"
I rolled my eyes. "Dude, he's one of the richest men in the world. He's awesome. You'd love him." I wondered if that was true, but Grafton didn't seem to have problems with gay people. "He'd love you too, since you're kind of cute."
He frowned. "Dude, do not even think of hitting on me."
I laughed. "You wish. Let's surf." My reaction seemed to bother him, since I basically blew him off. I guess he was hot, and he was used to being treated like he was hot, so by not fawning all over him, it kind of freaked him out. Whatever. We stopped to grab some food, then went down to the 'surf room' and got ready. He glared at me as he turned away and started putting on his wetsuit. He bent over, exposing his cute little naked ass, and made me start to throw some serious wood. Damn, was he hot.
"Quit staring at my ass," he growled.
"Dude, relax. I've been with guys that are way hotter than you. I'm not going to settle," I said arrogantly. Again, that seemed to bother him, but I ignored his reaction and grabbed my board, heading down to the beach. He followed me, but I was too cool to actually turn around and make sure. We ended up having a pretty good time in the water, even though he was a shitty surfer.
We only got to stay out for an hour or so, because we had to eat and get ready for the movie. We walked up to the house, and he didn't say anything until we got to the surf room. "Dude, you're really good," he said to me.
"Thanks," I said, smiling and blushing. He seemed to relax after that, for some reason.
"You're so good; I'll let you stare at my ass while I change." That caught me off guard at first, but then I just cracked up.
"So what sport do you play, to keep your body in such fine condition?"
"Baseball. First base."
"Makes sense. About as far as you get with the ladies," I joked.
"I get as far as I want," he said arrogantly.
"How far did you get with Shiloh?" That bothered him, which was interesting.
"As far as I wanted to," he said mysteriously. We went upstairs and grabbed a snack, even though it was almost time for dinner. I was about to lead him up to my room when we ran into JJ. JJ got that really bitchy look he gets when he's really pissed off. He glared at Grafton, then at me, and kept switching between us.
What happened next shocked the shit out of me. "Hey JJ," Grafton said. "You got a minute?" His tone was friendly.
"What?" JJ asked in a really petulant tone.
"I'm sorry I was a dick to you on the first day of school. I was kind of freaked out about it. That was my way of coping. It was a shitty thing to do." He said this as he smiled at JJ, slightly tilting his head, a sincere lilt to his voice.
I almost rolled my eyes at JJ. Grafton had figured out just how to play him. That was the deal with JJ. If you pissed him off, he'd be this bitchy drama queen until he either worked it out of his system, which could take for-fucking-ever, or until you apologized and totally sucked up. Grafton pegged the tone and the apology perfectly. "S'OK," JJ said simply. "You guys should get ready for dinner."
"Right," I said, leading Grafton up the stairs. "Dude, you handled that really well," I said to him when JJ was out of range.
"Yeah, well I meant it," he said. I figured he was playing JJ. I didn't really think his sincerity was, well, sincere. He walked into my room.
"We've got a room for you down the hall," I said. "It's got its own bathroom."
"Really? I figured I'd end up crashing here," he said, pointing at my couch.
"You can if you want, but there's a room if you want it," I said, like it didn't matter. He didn't move, so I assumed that meant he wanted to stay here. "You want to shower first?"
He picked up his phone and glared at it. "No. You go ahead. I need to call my dad." Since he was waiting for me, I moved pretty quickly, but I still took a few extra minutes in the shower to jack off. That one look at Grafton's cute little ass was sending my libido into hyper drive. While he was showering, I put on my clothes, and since I didn't like to wear suits, and I didn't wear them often, I took a little more care to make sure I got my tie tied correctly. He came out of the bathroom with just a towel wrapped around his waist, the front of it seductively low, exposing a small swath of trimmed blond pubic hair. I looked away quickly, but he noticed, and pulled his towel up. "Dude, that bathroom is awesome. It even smells good."
"You can change the fragrance," I said, and showed him how to do it. I left him alone so he could get ready in peace, but I waited for him before I went down to dinner. He came strolling into the main part of the room, and my jaw almost dropped. He was wearing a blue suit, and even though it was darker than his eyes, it was the same color. He looked like a model. "Damn you look good."
"Fuck you," he said good-naturedly.
"Maybe," I said, raising an eyebrow and flirting. "You almost look that good." He rolled his eyes at me.
We went down to eat, and I introduced Grafton to everyone, including Wade. "It's good to see you!" I said, and gave him a big hug. Wade really didn't like to hug people, it was as if he didn't want them that close to him, but he always initiated them with me, which made me feel even more special.
"Great to see you too, little brother," he said with his sexy southern drawl. He introduced himself to Grafton. "I'm Wade Danfield."
"Ryan Grafton," he responded a little nervously. Wade was such an awesome guy, that it intimidated even Grafton. Dinner turned out to be fun, even though Tiffany and JJ were getting a little too into giving me shit. I knew their weak spots, though, so a few barbs from me got them back in line pretty fast. My mother wasn't there, and I was really glad about that. She was getting more and more removed from reality every day.
Cody eyed Grafton up and down, but not in a lustful way, more in an appraising kind of way, like he was shopping for talent. I'm not sure Grafton got that, though, and he seemed a little uncomfortable. I was glad Cody was taking Wade to some party tonight, so Cody wouldn't be around.
"You guys should get going," Robbie said.
I stared at him, a little surprised. "You aren't going?"
"Nope. I'm tired, and I've already seen it. It's good. You'll like it."
"OK," I said a little nervously. I'd never been to one of these things without him or my father there.
"You have any problems, call me," he said, tapping the pocket where his cell phone was. I nodded and led Grafton out to the limo. My evening was going really well until I saw Michael waiting to drive us.
"Where's Pat?" I asked, and not too nicely.
"He had plans tonight, so I volunteered to fill in," Michael said, trying to be nice.
"Alright," I said, being nice in response. I didn't need to pick a fight with him. We hopped in the back, I made sure he knew where we were going, and then I put up the privacy screen and locked it.
"What are you doing?" Grafton asked nervously, like he thought I was going to rape him. I pulled out a joint and his whole mood changed. "Kick ass!" I lit it, took a hit, and passed it to him. Ten minutes later, we were both stoned. "Dude, this is some good weed."
"Damn right. Comes from the Bay Area." I didn't tell him we grew it at Escorial. I didn't know him or trust him well enough for that. The limo phone rang and I answered it.
"I can't put the screen down," Michael said.
"I locked it," I said.
"What are you doing?"
"None of your fucking business," I snapped. I hung up the phone and then started laughing.
"What was that all about?" Grafton asked.
"Michael is JJ's guard. He's into JJ's shit, knows everything he's doing. He tries that with me, and I tell him to fuck off. No way I'm putting up with that." I sounded cockier and more arrogant than I was.
"Will he turn us in?" Grafton asked, being all paranoid.
"Not if he wants to keep his job," I said, only this time I was confident. No way he'd turn us in. I was kind of surprised when the car stopped. I sat there, waiting until Michael finally got out and walked around to open the door for us. He was being as bitchy as JJ had been lately. We got out and I said nothing to him, we just walked up to the theater entrance. Some officious looking guy was there, and stared at us dubiously.
"Name?" he asked rudely. I said nothing, I just handed him our tickets. "I asked you your name."
"No, you didn't ask me my name, you were just rude," I snapped. Grafton was freaking out, since he was stoned and paranoid, and I was making a scene, but there was no way I was going to let this guy treat me like scum just because I was young. And there was no way I was going to let him face me in front of Grafton.
"I'm so sorry sir," he said snidely. "May I please have your name?"
"Will Schluter," I said.
"I don't see you on the list."
"Look harder. If you can't find it, call your boss. I bet he can."
"No, I still don't see it," he said. I pulled my phone out and dialed Robbie.
"Pop, we're at the theater, and this dude won't let us in," I explained. "He's being a real asshole."
"Let me talk to him," Robbie said. I handed the phone to the guy.
"Your father wants to talk to me?" he laughed. "Who is he?"
"Robert Hayes," I said. His eyes bulged, and he took the phone nervously. Grafton started chuckling in the background. The guy said nothing but 'yes' as he talked to Robbie, then he did some final sucking up before handing the phone back to me.
"I'm sorry, sir," he said, with a whole new attitude. "We had you on the wrong list. Let me take you in personally." The guy made up for being a dick by getting us kick ass seats, and by showing us where the reception area was. We both snuck a couple of drinks, copping a nice buzz.
"Dude, that guy totally got faced," Grafton said as we sat down to watch the movie. "Robbie pulls some serious weight in this town."
"Yeah, but it all worked out. Dude, I'm buzzed."
"No shit. Me too." We watched the movie, which was pretty good, but kind of overdone. It was like they worked a little too hard to make their point. I knew about the struggle for civil rights, since Grand made it a big issue. It was important to him, so he made sure all of his grandchildren understood what happened. The way they portrayed it in the movie made it seem a little too easy.
Grafton was pretty quiet after the movie was over, and didn't say anything even after we got into the limo. "So what did you think?"
"Good movie," he said. I waited for him to expand on it, but he didn't. We talked about stupid shit for the rest of the drive home. I thanked Michael for driving us, even though he was a pain in the ass, and led Grafton up to my room, managing to avoid talking to anyone, which I thought was a coup. We collapsed on the couch and I pulled out another joint and lit it.
"Here," I said, passing it to Grafton.
"Dude, they'll smell it," he said nervously.
I laughed. "Dude, everyone in this house is a fucking pot head. Relax."
"Really?"
"Yeah. It's no big deal." He seemed to think that was pretty cool. "So what's with you and Shiloh?"
He glared at me. "We went out. It's over." Before I could ask him about it, he changed the subject. "Too bad you're not into chicks. Raine's all wet over you."
"She's nice," I said noncommittally.
"So if she came on to you, would you do her?"
It was my turn to glare at him. "I don't know." That was an honest answer. She was hot, there was no denying that, and I definitely found her attractive, but not even close to as attractive as I found most guys.
"Dude, you ever think about being with a chick?" He was probing, trying to get into my mind, and I had to fight to be all cool and casual about it.
"Yeah, I think about it. Just not all that often."
"So would you make out with her?"
"Yeah," I said, and felt myself blushing.
"Would you let her suck your dick?" he asked with a leer. I was hard as a rock, and had to adjust myself so it didn't show.
"Probably."
"Would you fuck her?" he asked.
"Dude, what about you?" I asked, turning the tables on him. "You ever thought about messing around with another guy?"
That really freaked him out. He got up like he was going to leave, only his pants tented out from his erection, which embarrassed him even more. "Fuck you," he snapped.
"Just sit down," I snapped back at him. "How come it's OK for you to ask me if I want to be with a chick, but when I ask you if you think about being with a dude you freak out?"
He sat down, and it was funny to watch him grapple with that. It was like I could see his mind working through the expressions that flashed across his face. I just sat there, waiting for him to respond. "Because I'm not hitting on you."
"Dude, I am not hitting on you," I said, and I meant it. I mean, the dude was a fucking wet dream, but I wasn't hitting on him. I wasn't desperate.
"You asked me if I ever thought about messing around with another dude. If I say yes, the next thing I know you'll be sucking my dick."
I started laughing, which kind of pissed him off. "In your dreams." I laughed even harder, and he finally seemed to get that I wasn't really hitting on him. His whole mood changed.
"You don't want to blow me?" he asked, only he was being kind of playful.
"Dude, I've had lots of boyfriends," I lied. "Most of them way older than you." I flipped on my computer and pulled up a picture of Berto. "That's the guy I went out with this summer. We met in Rome."
"Pretty hot, for a dude."
"That's another guy I was with," I said, showing him a picture of Gathan. I figured that was OK, since he was pretty open about sleeping with guys. "There are a few others, but I don't want to out them."
"So you've been with guys who aren't out?"
"Yeah. I mean, they were just having fun, and so was I. Fuck, I'm not looking to get married. It was just fun." I made it sound like my relationships had been pretty shallow and low key.
"Oh," he said.
"So have you?"
"Have I what?"
I sighed in frustration. "Have you ever thought about messing around with another dude?"
"No," he said. I nodded, and we both ignored that fact that he was lying, and he was lying so badly that it was obvious to both of us, even though we were really stoned and a little drunk. I got him a blanket and pillow, and let him crash on the couch, while I went into the bathroom and jacked off, hoping that I was the guy he had fantasized about.
Copyright © 2013 Mark Arbour; All Rights Reserved.
30

1
Story Discussion Topic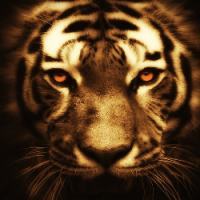 Open Club · 132 members · Last active
A fan club for Mark Arbour to chat about his stories
---
Chapter Comments