Paternity - 97. Chapter 97
December 31, 2000
Escorial, CA
Will
I was having a good time, hanging out with Marie and Noah, just getting things organized, when Darius came strutting in. "Need some help," he said in his clipped manner. Noah and I followed him up to his Jeep and grabbed a couple of bags containing alcohol. Darius hoisted his cooler up onto his shoulder and we dragged our supplies down to the pool, being careful to avoid Dad and Robbie.
Marie took over hiding the stuff, so when her parents or Dad and Robbie showed up, there wouldn't be a bunch of booze out in the open. "Thanks," I said to Darius warmly.
He nodded. "I'm gonna go pick up El."
"I'll be right back," I said to Noah and Marie, and walked up to his Jeep with Darius. "Dude, what's the deal with that Kyle Stride guy?"
Darius shrugged. "I saw him at a party the other night. Came up to me and apologized for kicking me. Pretty cool dude."
"Yeah, but you didn't knee him in the nuts," I observed.
"Don't be a fucking pussy," he said, scowling at me. "He's not gonna come up here and kick your ass."
That annoyed me, even though he was probably right. "Fine. He goes after me, you got my back."
"Duh," he said, gave me a slight grin, then got in the Jeep and drove off.
People started arriving, lots of people. Marie was a freshman, and like most hot girls, she hung with a crowd that was a little older. I wondered if I was the only other freshman here, and decided that I probably was. I felt really comfortable in this crowd, and I contrasted that to how I'd felt at Harvard-Westlake, where the only people I'd really felt an affinity to were the mature crowd. And Alistair. Thinking about him made me smile. I spent most of my time hanging out with Noah and Alex. Noah was a sophomore, but evidently older than most sophomores, which is how he ended up driving so early. Alex was a junior. It was pretty funny how our personalities seemed to just sync. I'd had a total blast with Alex when we'd hung out at Marie's party, but I was having even more fun this time.
"Uh oh," Noah said.
"What?" I asked.
"Here comes the nut-buster," he said. I turned around and found myself face to face with Kyle Stride. When he'd kicked Darius, all I'd seen was his massive body, and an angry face. Now I actually looked at him. He had light brown hair, and these beautiful blue eyes. They were like a baby blue color, the lightest I'd ever seen. His face had really square features. His whole appearance made him seem reliable and steady, while his massive body made him seem, well, strong.
"Hey," I said. He nodded. "Want a drink?"
"Okay."
I led him over to our secret stash. "Rum and cokes are my specialty for tonight."
"Works for me," he said. He wasn't being overly friendly. He was just being sort of calm. It was kind of freaking me out, especially since I was trying to overcome my basic fear of this hulk by being excessively outgoing. I was already pretty wasted, so trying to process his attitude was a challenge.
"I make strong drinks," I said, handing it to him.
"It's good," he said after he took a drink.
"Nice to know I'm a decent bartender," I said jovially, trying to make things pleasant with this guy. It was a waste of effort.
"You almost ruptured my balls at that party," he said, and he was obviously still pissed off about that. "Fucking hurt for almost a week."
"Dude, I'm sorry, but you kicked my brother," I said firmly. There was no way I could back down on that point. He nodded, and seemed sad about it. "And you're so fucking huge I knew that was the only way I'd probably avoid being killed."
That made him chuckle a bit. "I can see that. That was fucked up. I shouldn't have done that. So I figure you and I are even."
"I'm good with that," I said, trying not to sound relieved.
He got a playful smile. "I guess you gay guys know exactly where to hit a dude to make it hurt." That was interesting, because I wasn't sure how many of these people knew I was gay. I guess it made sense that he'd figure it out, since Carter had called me a cocksucker when we'd gotten into our fight.
It was my turn to laugh. "Yeah, but we also know exactly what to do to make another dude feel amazing," I said, flirting.
He rolled his eyes even as he grinned. "Should have made you kiss them to make them better."
"That would have been one of your smarter moves," I said, raising my eyebrow in a flirtatious manner. "The option is still open."
He winked at me, then turned away to walk over and hang out with his friends. He had such big shoulders that they made his back huge, and made his ass seem really small. I made new drinks for Noah and Alex, then wandered back to find them.
"I figured you'd be out by now," I said, looking at Noah's empty cup. "Here."
"Dude, you are my new best friend," Alex joked as I gave him another drink. His cup was empty too.
"You're still in one piece," Noah said.
I shrugged. "Dude just wanted to make sure we were cool."
"Stride's a good guy," Alex said.
"Yeah," Noah agreed.
"He wasn't a good guy at that party," I noted.
"He's the kind of dude who does what his friends do," Alex said. I thought about my conversation with Grand. So Kyle was one of those guys who were really impacted by peer pressure.
"He's not friends with Carter Watkins anymore?" I asked.
"I think that thing with Darius freaked him out," Alex said. "He probably sat around with sore balls and realized that jumping in like that was a bullshit move." There had to be more to it than that, but I let it go.
Right before 9:00pm, Marie turned off the music and turned up the volume on the television. "It's almost New Year's in New York!" So just to humor her, and to make it fun, we decided to celebrate New Year's in every time zone. We crowded around the television and did the countdown, and then when it was midnight in New York, we all screamed Happy New Year. Evidently that was the cue for everyone to make out.
We were in our group of friends. Well, I considered them my group too, even though I didn't know them all that well. Noah latched onto Marie and gave her a pretty nice kiss, nice enough that she was blushing afterward. Alex paired off with Alyssa, the redhead, but their kiss was pretty basic. I turned away from them and found myself face to face with Jackie, the hot brunette. I smiled at her, and she raised her eyebrows. "Happy New Year!" I said, and then leaned in to kiss her. She responded shyly at first, but then she sort of went with it, and we started making out. She had soft lips that tasted like cherry Lifesavers, and she was a good kisser: it was nice. We finally broke off our kiss and stood apart.
"You are really good at that," she said, making me blush.
"Thanks," I said shyly.
"Dude, I thought you were gay," Alex said.
I gave him my evil grin. "I am. Your turn," I said, grabbing his head and planting a grandma-type kiss on his lips.
"Dude, gross," he said, while everyone else was laughing their asses off.
And then Ferris got there. "Hey, sorry I'm late," he apologized. The tension in our group went up, mostly because Noah kind of freaked out. I watched him almost physically wrestle his emotions back under control.
"No problem," Marie said. "Let me get you a drink." She led him over to where our secret stash was.
"I can't believe you kissed me," Alex groused, but he was only kidding.
"Dude, don't give me that," I said. "You were totally into it."
"Right," he said.
"He could teach you a thing or two," Jackie said to him, and not all that nicely, then she walked away. Marie had told me that the two of them had gone out for a while. They were supposedly friends now, but Jackie was obviously still annoyed with him.
"Anytime, big guy," I joked, to get us beyond that unpleasant encounter.
We went back to partying, and I was getting drunker and drunker, while having more and more fun. Right before 10:00, Marie made us gather around the television again. "New Year's in Chicago!"
This time, we passed around Jaeger shots, so as soon as we counted down to '0' we all took our shot. I wasn't really paying attention to who was around me, which was a mistake. As soon as it struck midnight in Chicago, I felt a hand grab my arm and spin me around, and then I was immediately sucked into a lip lock with Ferris. It was really sudden, and I didn't even have a chance to think about it and respond before I felt him driving his tongue into my mouth. He wasn't a very good kisser, but I tried to make the best of it, and ended it as soon as I decently could. He winked at me in a slutty way and then sauntered off. The whole thing was kind of gross. "Lining up a new boyfriend?" Alex asked, giving me shit.
"Not even," I said. "I'm holding out for you."
"You'll be holding out for a while."
"I'm patient," I joked. I caught Noah's eye and we shared a look, and I understood why he found Ferris so annoying. The guy was too damn pushy, and he had no game.
"Dude, heads up!" Noah said. He gestured toward the door where my dad and Robbie were walking in. And then I was sober in an instant. I strode across the room, stopping to snag Darius along the way. He was making out with Ella, of course.
"What the fuck?" he demanded, all pissed off.
"You're with me," I said firmly. He saw Dad and Pop and fell in step beside me. I saw Marie break away from the people she was with and head over as well. It was funny, like we were a fighter squadron sent over to drive away the bombers.
Dad had a scowl on his face, while Robbie looked a little worried. "Are people drinking down here?" he demanded as soon as I got there.
"Come on," I said, leading them out into the hallway and closing the door behind the five of us.
"What are you trying to hide? You don't want me to find your stash of booze?" he demanded.
It was kind of humorous, because it was so natural that I'd be the one to square off with him. Darius stood next to me with his arms folded, while Marie was slightly behind me. "No, I just don't want you to make a scene and be rude to our guests."
"They'll think I'm rude anyway, when I confiscate all the alcohol in there," he said, all pissed off.
"You're not confiscating a damn thing," I said to him, just as angrily. "You have no right to do that. It's not your house, and we're both legally adults," I said, gesturing at Darius. I watched him grapple with that, and saw Robbie try not to smile at his quandary.
"When did you get so old?" Darius asked him, piling on. I couldn't help but snicker at that. Dad gave him a dirty look, while his expression showed that he was internally wrangling with the whole situation. He seemed to come to some resolution, and his expression softened.
"It seems that it's not my place to interfere. I just came down to check up on you and wish you all a happy New Year," he said, changing tactics, trying to make us feel guilty.
"Happy New Year," I said to him, smiling. He smiled slightly, then turned and walked away. Robbie followed him, but paused to wink at us first. Too funny.
"Dude, seriously?" Darius asked, staring after them in amazement. "It can't be that easy."
"In about five minutes or less, Grand or Stef will be down here," I said to both of them. "They won't be as easy."
"We'll see about that," Marie said confidently. "In the meantime, we have to hide what we can."
We went back into the party and told everyone that our grandparents were coming down and that we had to hide all the liquor. It wasn't a big deal, since we were drinking out of plastic cups, and it would just look like coke or Seven-Up unless you took a sip. So we got all the empty bottles in a bag and Darius dragged them through the tunnel to the trash bin, while Marie and I did a better job of hiding the rest. No sooner did Darius get back than Grand and Stef walked into the pool room.
I wasn't sure what to do next, but I didn't have to worry about that. Marie was ready, and had everything all planned out. She nodded to a guy who turned off the music while someone else muted the television, and then she stood on a chair. "Everyone!" she said loudly to get their attention. "I'd like you to meet my grandfathers, Professor JP Crampton, and Stefan Schluter. And I want to thank them for letting us have this party here." Everyone applauded and cheered, totally taking the wind out of their sails. It was too funny. Grand looked uncomfortable, and waved slightly, while Stef just basked in the adoration of the crowd. And while my dad may have been too temporarily blinded by his anger to worry about upsetting our guests, that would never happen to Grand. He would never be that rude.
I walked over to them, trying not to laugh my ass off at their dilemma. "Happy New Year!" I said cheerfully.
"I heard a rumor that there was alcohol down here," Grand said dourly.
"You sound just like Dad," I said, making Stef giggle. "You know better than to believe rumors."
"A thorough search may ascertain whether the rumors are true or not," he said, raising an eyebrow.
"Indeed," I said, mimicking his gesture.
"Come on," Marie said, perfectly on cue. "I want you to meet everyone." We led them around the room, and she introduced Grand and Stef to everyone, which was kind of cool, since I got to meet them more formally, and I started to actually put the names and the faces together better. The more sober people at the party ushered the drunker people out of our path, but even then, it was obvious that we'd all been drinking.
When we got to a group of seniors, I got a little nervous, because Kyle was in this group, and he'd been looking at me all night. It seemed like every time I scanned the room in general and saw him, he was staring at me. I mean, he said we were cool, but maybe he was some psycho, just plotting to catch me alone and hurt me. Marie introduced them, and he kept glancing at me, while I just looked down shyly.
"That one young man is huge," Stef said to me as we moved on.
"That's Kyle. He's the dude that kicked Darius when he got into the fight. I kneed him in the balls pretty hard," I said.
"He seems to have forgiven you," Stef said.
"I don't know," I said, glancing back at him. "He keeps watching me, like he's waiting to catch me alone so he can pound me into dust."
Stef giggled. "He is definitely watching you, but I do not think his intentions are violent."
"What?" I stared at him, stunned, and almost turned around and stared at Kyle, but fortunately I managed to stop myself.
"If I were to guess, I would say that he found you attractive," Stef said, raising an eyebrow playfully. "I could be wrong."
"Unlikely," I said, mimicking Frank. That was one of his favorite words. Stef giggled.
When Grand was done meeting everyone, he turned to Marie. "I would like to speak to our guests, if you would accommodate me."
"Of course," she said, but she was a little nervous. The music went off, and the TV volume went down again.
Grand raised his voice, and projected, just like he must do in his lecture hall. "I hope that you all have a most enjoyable New Year's party. While I have seen no overt signs, it is possible that some of you have been consuming alcohol." Now he really had our attention, especially when a few of the drunker people started giggling. "As a safety precaution, the front gates have been closed. If you need to leave, you have one of two choices. You can either pass a sobriety test, or we can give you a ride home. Enjoy yourselves." And with that, he and Stef strolled confidently out of the pool area.
"So we're like prisoners here?" Noah asked.
"Dude, you're such an idiot," I said. "That means that we can party here and they won't bother us." Both he and Alex got huge grins on their faces.
"Shots!" Alex said loudly. We did more shots, but Stef had made me curious about Kyle. I glanced over at him and watched him casually for a few seconds, and saw him look over at me. Our eyes met, and he looked away, embarrassed.
"I'll be back," I told Noah and Alex. I went to the bar and got the bottle of Goldschlager Darius bought for me, and then grabbed a bunch of plastic shot glasses. We'd gotten the disposable kind, since we didn't want glass around the pool. I went over to Marie, poured two shots, and handed her one.
She didn't really like doing shots all that much, so she gave me a dirty look. "Fine," she said, and tossed it back. I laughed at her pained expression. I did mine while trying not to laugh, then went over to Kyle's group.
"Anyone want to do a shot?" I asked.
"Goldschlager?" a guy asked with disdain.
"It's cold," I said, raising an eyebrow.
"I'm in," Kyle said. I poured a bunch of shots and did one with them, then poured another round, emptying the bottle. Just as I was going to go back to my group of friends, Marie cut off the music.
"New Year's in Denver!" she shouted. I looked glumly at my empty bottle, but I was pretty trashed as it was. I stood there with this group of seniors, feeling a little out of place, as we did the countdown. "Ten, nine, eight, seven…" everyone chanted. I felt eyes on me and looked up to see Kyle staring at me. I smiled and gazed straight into his baby blue eyes, and felt them just pulling me in. "Six, five, four…" we shouted mostly at each other. "Three, two, one. Happy New Year!" Some people blew horns and shit, others just yelled, but I was focused on Kyle.
He looked at me, as if he was really struggling with something, as if he was trying to make a major decision. Before I could think about that, he moved toward me and wrapped his arms around me, then planted his lips on mine. I was so shocked that at first I didn't react, but I got my act together pretty quickly and kissed him back. Our lips worked in perfect harmony together, even as they parted to free our tongues. I felt the empty Goldschlager bottle fall out of my hand and crash to the tile floor, breaking into probably a million pieces and no doubt attracting some serious attention, and then the plastic shot glasses fell out of my other hand. With my hands free, I wrapped them around his neck, even though they were sticky from the Goldschlager, and pulled him in even more. I don't know how long we stood there, making out, but it was a while. It was like we were in our own little world, until he broke off our kiss. I stood there, staring at him, totally dazed.
"Dude, what the fuck?" one of his friends asked. I looked at their faces, and they all looked really confused and shocked. And then it dawned on me that no one knew he was gay. He'd just come out to all of his friends, with less than an hour to go before 2001. But he wasn't looking at them, he was looking at me.
"Holy shit," I said. "That was one amazing kiss."
"I thought so too," he said, winking at me.
"Dude, are you like, gay?" another one of his friends asked. Most people had been wrapped up in their own little vignettes, but the noise of the bottle shattering had attracted attention, and now this big gossip item had pretty much transfixed everyone. In fact, they were so absorbed, that Marie forgot to turn the music back on, so all we heard were the mindless ramblings from the MTV New Year's party on the television.
Kyle didn't answer their question; instead he pulled me in for another amazing kiss. I just fell right into him. I hadn't experienced this kind of feeling since I'd been with Tony. I couldn't believe we had such a strong connection.
We ended our kiss and I pulled away enough to stare into his eyes. He was smiling, and he seemed both happy and nervous. A guy named Erik, almost as big as Kyle was, stood there, looking pretty irritated. "Dude, we've been friends since fucking kindergarten. How come you never told me you were gay?"
"I was just figuring things out," Kyle said, and looked down guiltily.
"I would have liked to have known about that too," some girl said loudly. "What was I, just an experiment for you?"
"It wasn't like that, Shannon," Kyle said. I could feel his agony.
She lunged toward him, planning to get in his face and really ream him out, but to do that, she had to get me out of the way, which she did. She pushed me, a pretty strong shove, one that I wasn't expecting. I staggered away from her, trying to get my drunken legs under control, but it wasn't happening. I felt the edge of the decking, and then I was falling into the pool. I plunged under the water, but came up right away. The water was warm, and really refreshing. When I looked over I could see Kyle and Shannon arguing, while his friends all looked on in shock. I decided that this part of the issue wasn't about me. I swam over to the steps and walked out of the pool.
Marie was there, shaking her head, but smiling. "Dude, drama. Everywhere you go."
"Was he out?" I asked her.
"Nope," she said. "He is now." I stood there, dripping on the deck, and watched as Darius went over and jumped in. He put himself between Kyle and Shannon, and then let Shannon hug him, as she created her own dramatic scene. I saw Erik and Kyle walk out of the pool area, presumably to go talk.
"I need to go change," I said. "I'll be back."
I kicked off my socks and shoes and took off my shirt, drying off as best I could, then wrapped the towel around my waist. I don't think it stopped me from dripping on the floors, but it helped. I went back to my room, took a quick shower, worked on my hair, and threw on some fresh clothes. Going in the pool and showering had once again sobered me up. It seemed like no matter how much I drank, I was going to have my buzz killed.
Resolved to try yet again to get fucked up, I walked back down to the pool area. I looked in and saw that the music was back on, and everyone seemed to be having a good time. I didn't see Kyle or Erik, so I just assumed they were outside talking. I strode into the room, and Marie was the first person I saw. "You cleaned up pretty well," she said, smirking.
"I did. I need to go clean up that glass."
"I already took care of it," she said.
I leaned in and gave her a nice kiss on the cheek. "You're awesome."
"I know," she said, cracking me up. I saw Noah and Alex, so I migrated over to them.
"Dude, what the fuck did you do?" Noah asked.
"I didn't do shit. He just kissed me. What was I supposed to do?"
"Push him away," Alex joked.
"Bullshit," I said. "That dude is hot as hell, with one amazing mouth."
Ferris came up, and once again the tension rose. "You didn't kiss me like that," he accused.
"You didn't kiss me like that either," I said.
"Let's try again," he said, hitting on me.
"Dude, I'm not getting a slutty reputation. One major make out session in an hour is my limit."
"Whatever," he said, being all bitchy, and stomped off. He reminded me of JJ, and that made me think of him. I felt bad that he was in the hospital, and that he couldn't be here, but then again, he wouldn't have had fun with this crowd anyway.
"Good, maybe he can hate you instead of me," Noah said. He got an alarmed expression on his face. "Head's up."
I felt someone walk up next to me and then Shannon was there, looking pretty flustered. "I'm sorry I pushed you in the pool," she said simply.
"It's alright. That was probably a pretty big shock," I said.
"We went out for two years," she said, and wiped away a tear. "We broke up before summer, since we'd both be busy and shit. I figured we'd get back together when school started, but we didn't. Now I know why."
"I'm really sorry," I said.
"It's not your fault, and I didn't mean to take it out on you," she said, then abruptly turned and walked back to hang with her friends.
"Dude, I'm afraid to invite you to a party," Alex joked. "Who knows what the fuck will happen."
"I'm exciting," I told him. I made myself a new drink, and did some shots with Alex and Noah. By then it was close to New Year's, to our New Year's. Marie turned off the music again, and we all migrated over to the television and just stood there, watching the ball slowly descend in Times Square. We started counting down, and I felt a presence behind me. I turned around and smiled at Kyle. He and Erik both smiled back at me. I guess they worked things out. I could barely wait for the countdown to end, so that I could kiss Kyle again. I could still taste him; still feel his lips on mine. Damn he was hot.
"Three, two, one! Happy New Year!" we all shouted. I was looking at Kyle, expecting him to plant a major lip lock on me, but instead, he turned to Erik.
"You ready for this?" he asked Erik. Erik nodded, and then Kyle kissed him. I stood there in shock, watching these two total hunks make out in front of me. Once everyone else was done with their own celebration, they noticed too. I moved away from them, trying to hide how disappointed I was.
"Dude, you got dumped already," Noah said, trying to make me laugh. It worked.
"That sucks," I said. "I hope going to Menlo isn't a fucking rollercoaster like tonight has been."
"I don't know," he said, winking at me. "You almost got laid."
"Night's not over yet, dude," I said. "I'll be back." I walked out of the pool area and headed up to the television room to find a much more sedate crowd. With all the drama and turmoil we'd had this year, it was a small intimate adult crowd here at Escorial. Grand and Stef, Grandmaman and Frank, Dad and Robbie, and Aunt Claire and Uncle Jack were there, sedately drinking champagne out of elegant crystal flutes. Nana was there too. Wade and Matt were at some Hollywood party with Cody and Kevin, and they'd taken Tiffany along to try and get her laid. Evidently that wasn't Nana's kind of party, so she'd stayed here.
Stef spotted me first. "Well Happy New Year!"
"Happy New Year to you too," I said. I gave him a big hug, a really meaningful hug, to try and show him how much I loved him.
I went around to all of them, giving them hugs and wishing them a happy new year. For some reason, I got to Dad and Robbie last.
"I'm sorry I was a dick earlier," Dad said.
I shook my head, dismissing that whole thing as being unimportant. "I watched you fight with Grand when I was growing up," I said, as if I had completed that process. "It was like you couldn't pass up a chance to fight with him. But I get it now. When I argue with you, it's because I know that I have the best chance of getting through to you. I wonder if that's why you argue with Grand."
Dad looked at Grand and they smiled softly at each other, sharing a moment as they thought about that. "Perhaps," Dad said, making us all laugh. He gave me a really big hug, and he was squeezing me pretty tightly. "I love you," he said earnestly. I felt something wet on the side of my face, and it dawned on me that those were his tears.
I hugged him back even tighter. "I love you too, Dad." We held our embrace for quite a while, and then I let him go.
"My turn," Robbie said, and then he hugged me, enveloping me with his soft but firm body like he does.
"You seem like your old self," I said to him after we stopped hugging.
"I'm getting there," he said.
"So why did you come up to visit us? Is everything alright?" Stef asked me, suddenly worried that I was upset about something.
"No, you're all just really important to me, and I wanted you to know that."
"That was very thoughtful of you," Aunt Claire said with a gentle smile.
"There was one thing, though." We were having this big meaningful maudlin moment, and I decided to change the tone before I left. "I just got dumped again," I said, pretending to be sad.
"I didn't know you were with someone," Dad noted.
"Well, I made out with this guy at 11, but at midnight, he decided to make out with a different dude."
"You certainly do move fast," Grand joked, cracking me up.
"It was the dude who you said found me attractive," I told Stef. "He kissed me at 11, and that's how he came out to all of his friends."
"That took some courage," Grand noted.
"It did. And the girl he dated for a couple of years was hella pissed. She pushed me in the pool." I turned to Stef. "You didn't even notice that I was wearing a different outfit."
"It is hard to keep up with you," he said airily.
"It seems that Kyle's ex-girlfriend didn't think that he being gay was all that great, but his best friend thought it was a pretty cool idea. That's who he was making out with at midnight."
"So you are all alone, once again," Stef noted.
"I'm never alone for long," I teased.
---
New Year's Day, 2001
Escorial, CA
Will
I woke up with a massive headache, and in a really bad mood. I must have just passed out, since I was still wearing the clothes I'd changed into last night. There was someone snoring loudly in my room, although I'm not sure if the snoring was loud, or I was just being overly sensitive because of my headache. I got up and staggered a bit, then steadied myself and headed to my bathroom. I pissed like a racehorse, brushed my teeth and took a couple of Advil, then went to see who was doing the snoring.
I turned on the lights in my room, but they were on a dimmer, so I only moved the lever up a notch, not wanting to bother whoever was sleeping. I smiled when I saw Noah sprawled out on my sofa, lying flat on his back. I walked over to him and heard his snores, and that made me chuckle. Alex was lying on my bearskin rug, on his side, with a blanket over him. I left them there and wandered around the house, taking inventory on who was there and where they were sleeping. Most of the people had just passed out by the pool, or in the television room upstairs, but some had ended up in the guest rooms.
I had peeked into all of them except one. I opened the door and crept in, trying to see who was in the bed. It was so dark, I had to wait for my eyes to adjust, and get pretty much right next to the bed before I could tell who it was.
"Hey," Kyle said drowsily.
"I'm sorry," I said. "I'm just taking inventory of who's still here, and where they're sleeping."
I heard a groan and Erik rolled over onto his back. "What time is it?"
"It's 9:00am," I told him. "You don't have to get up. Relax. Enjoy each other." I grinned as I said that.
Kyle grabbed my hand as I was turning to leave. "Dude, I'm really sorry about last night."
"What are you sorry for?" I asked.
"I didn't mean to lead you on."
I smiled and sat on the bed next to him. "You're one amazing kisser. Damn." If it were lighter, I was sure I'd be able to see that he was blushing.
"Damn right," Erik said, and leaned in to kiss Kyle.
"You're both gay?" I asked stupidly.
"Duh," Erik said.
"You didn't know that until last night?"
"I knew I was, I didn't know Kyle was," Erik said, smiling down at Kyle. "I mean, it was my fantasy, I just never thought that dream would come true."
"Livin' the dream," Kyle said, cracking us up. "But that was pretty raw, to hit on you and then just blow you off like that."
I shrugged. "Dude, that is so unimportant compared to what happened to you. I'm really happy for you guys."
Erik grinned at me. "I don't think I got a New Year's kiss from you." He pulled me toward him and planted a kiss on me, one that was pretty awesome, but nowhere near as exciting as the one I'd got from Kyle.
"Me either," Kyle said, and then it was his turn, and our mouths connected just like they had the night before. I wanted to just go on forever, but I cut it short, so Erik wouldn't see how much better it was than the kiss I had with him.
"If you get hungry, wander up to the kitchen. They'll feed you," I said. "You guys can stay here as long as you want." I walked out, locking and closing the door behind me, and found that my happiness at seeing them together had eradicated my own bad mood. That, and the Advil had kicked in.
I found Marie in the kitchen. "You look much better than I thought you would," she said.
"I always look great," I joked. She shook her head. I grabbed a plate of food and started wolfing it down.
"I'm planning to stick around and make sure everyone gets up, gets breakfast, and gets the fuck out of here," she joked back. She was tired, and it showed. She'd pretty much run the whole party.
"Kyle and Erik are sleeping in the fourth bedroom in the south hall," I said. "Don't bug them, OK."
"That was quite an event," she said, chuckling. "Those guys always had girlfriends, and seemed like the quintessential straight jocks."
"Quintessential?" I asked, giving her shit about her expansive vocabulary.
"Whatever. I'll leave them alone and let them have their romantic morning."
"I'd love to stay and help you out, but I have to go see my mother."
She looked at me with concern, which was really sweet. "Is that a good thing or a bad thing?"
"I think it's a good thing. It was last time," I said. "She's just so mellow, like a zombie. It's weird, but at least she isn't all pissed off at me."
"Probably hard to find someone who isn't pissed off at you," she said, cracking me up. I went back to my room, showered, and got ready, then went back up to the kitchen to grab a little more food to sate my enormous appetite.
Darius came in and looked relieved to find me there, all dressed and ready to go. "The nurse is out front with Maddy, and Dad and Pop are supposed to be there too," he said. I got up and followed him to the front of the house, where Dad, Pop, Maddy, and the nurse were indeed waiting.
"How are we going to explain to Mom that JJ isn't there?" I asked Dad and Robbie.
"For now, we'll tell her he had to be on the ice," Robbie said. It bugged me to lie to Mom about JJ, but this was not the time to tell her about him.
"Did you talk to her shrink about JJ?" I asked Darius.
"He thinks that's the best approach," Darius said. He didn't want to talk about JJ and his issues. It was like if he didn't think about it, he could pretend it didn't happen.
We got to the hospital and this time, Darius went to see Mom first. He came back, looking a little depressed. "How was she?"
"She's fine, she's just still hollow," he said.
I took Maddy from the nurse and smiled at my sister, then followed the orderly back to the same atrium. Mom was at the same table, and I felt like it was a total replay of the last time I was here. "Hi Mom," I said as I sat down, but she didn't look at me. "Look who I brought to see you," I said.
She looked at me, and her eyes did that thing where they fluttered a bit, as if her brain was processing the visual information and that was the outward sign. Then she saw Maddy, and smiled really big. "Maddy," she said, with the most animation I'd seen in her.
"Isn't she awesome?" I asked Mom. I poked her nose with my finger, making her gurgle. "You want to hold her?"
"I don't know if I'm allowed to do that," she said nervously.
"I think you are," I said. "I'll help you out." I moved closer to her and gently passed Maddy over to her. I put my arm around Mom while she held Maddy, more as a show of support than anything.
"She's getting so big," Mom said. She made it sound like Maddy was suddenly three feet tall, but I humored her.
"She is," I agreed. A tear fell down her face and I wiped it away hastily. "Don't let them see you crying. They'll think you're upset because Maddy's here."
She shook her head. "No, I'm just happy to see her." The orderly came up to tell me my time was up, but Mom was having such a good time with Maddy, I didn't want to leave.
"You can go ahead and bring the others back here," I told him firmly.
"Ms Graves is only allowed one visitor at a time," he said.
"You heard me," I said sharply, then ignored him. Mom was really enjoying Maddy, and she was coming out of her shell a bit. I wanted Darius, Dad, and Robbie to see her like this. I saw them coming in out of the corner of my eye. Darius had a pretty fearsome look on his face at first, since I was breaking the rules. Robbie stopped him and said something, and he looked at Mom a little closer and mellowed. They approached slowly and sat at the table.
"Hello Jeanine," Robbie said. Dad didn't say anything, he just nodded. I could tell that being here was freaking him out.
Mom looked up at them and smiled softly. "It's good to see you. Isn't Maddy adorable?"
"She is," Robbie said. We really didn't say too much to Mom, we just let her interact with Maddy. The orderly came back to remind us that we had spent way more time with Mom than we were supposed to.
"We have to go," Darius said. "We'll come back and see you soon."
Mom looked down at Maddy, in her arms, and kind of freaked out. "I worry about her. I'm not there for her. I should be there for her."
Darius and Robbie were both pretty nervous, but I moved around and took Maddy from her. Thankfully, Maddy nestled into my arms contentedly. "I'll watch out for her."
"You will?" It was almost like she didn't believe me.
"Absolutely. She's at Escorial. I go in and spend time with her every day," I said. I leaned in and gave her a kiss on the cheek.
"Happy New Year, Mom. We'll come back soon," I said.
"Thanks, Will," she replied, and there was real emotion in her eyes, a real response. I knew I was grinning ear to ear at her. We left the atrium and the hospital, getting Maddy all situated in her car seat.
"Maddy really perked her up," Darius said.
"Yep," I agreed. "Sorry I broke the rules, but I wanted you guys to see her, and to see how well she was doing with Maddy."
"Lucky for you it worked out alright," Darius said.
Copyright © 2013 Mark Arbour; All Rights Reserved.
39

3
Story Discussion Topic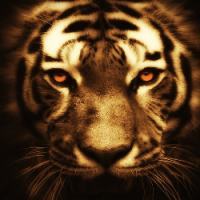 Open Club · 132 members · Last active
A fan club for Mark Arbour to chat about his stories
---
Chapter Comments