Paternity - 65. Chapter 65
This one was partially written, so I finished it up to give you all a quick fix during my sabbatical, which should end in a couple of weeks.
November 22, 2000
Escorial, CA
Wade
"When does everyone get in?" Matt asked JP, and then leered at me. I rolled my eyes, even as I felt myself blushing slightly. We were leaving tomorrow morning to spend Thanksgiving with my family, but Matt was still hoping for an orgy tonight.
"We will be a smaller crowd this year," JP observed, his stolid expression hiding how that saddened him. "Tim and Max will be at the Mission, Lou and Marcel are staying in Montreal. Kevin and Cody get in tomorrow."
"Is Will coming up tonight?" I asked. I was worried about him. He'd been through quite the crucible with this emancipation thing, and I personally thought that his calm exterior was hiding some pretty big internal pain.
"He is," Stef said with a smile. "He is driving up with Brad."
"Together? In the same car?" Matt asked. He pulled out his wallet and started inspecting his money.
"What are you doing?" I asked him in an annoyed tone.
"Checking to see if I have enough cash to bail out whichever one of them kills the other," he said, cracking us all up.
"They are getting along remarkably well," Stef noted.
"Really?" I asked, totally surprised.
"So it would seem. Although I should note that it has been almost 90 minutes since I talked to them," Stef observed with a smirk. "It is a constantly moving target."
"What about JJ and Robbie?" Matt asked, appropriately enough, since they were two of his favorite people.
"They will be here later, but in time for dinner, or so they say. Evidently their workaholic tendencies complement each other," Stef said. "Robbie had a late meeting, and JJ wanted to spend some time on the ice."
"Will and Brad should arrive soon," JP said, looking at his watch. "When I talked to them, they were in Los Baños."
"This should be interesting," I said. Matt nodded.
I was kind of surprised that as soon as Matt finished his sentence, Brad came striding into the room. He was alone. "Guess we know who killed who," Matt whispered to me. It took all of my energy to keep my face impassive. He was too funny.
"Hey," Brad said, and greeted us all. He was in a good mood, but seemed like he was anxious to go do something, or perhaps just anxious to get out of this room.
"Did you leave Will somewhere in Gilroy?" Matt joked.
"Nope," Brad said. "I dropped him off at Claire's. He's going out to a party with Ella later, so he wanted to stop by there first. He'll be up here in a bit."
"A high school party?" Stef asked as he raised an eyebrow, trying to bait Brad. "Surely there will be sin there."
"I suspect there will be. There's sin here too," he said to Stef, refusing to respond to his prod.
"I know. It's awesome," Matt joked.
"I'm going to go relax before dinner," Brad said, and made to walk out of the room.
"A moment, please," Stef said. Brad turned back to look at him in frustration, and seemed to get that he couldn't just breeze out that easily. "You have been dodging my phone calls for the last few days, so now you will pay the price for your inattentiveness."
"Stef, can we talk after dinner? I want to grab a nap or I'll be bitchy," Brad said, almost a whine.
"Was that a whine?" Matt asked, picking up on that. Brad gave him a dirty look, sighed, and sat down.
"What do you want to know?" he demanded petulantly.
"You had a considerable change of heart. You went from fighting Will's emancipation like a tiger, to all but begging the judge to award it to him," JP said. His calm but authoritative tone served to make everyone more serious, and focused.
"I think that when he ran away, and went to Hawaii, I got a good look at his emotions, and how he feels. This latest issue, these conflicts in Norway and since then, have taught me how he thinks." We all digested this thing that must have been a tumultuous epiphany, but Brad seemed remarkably calm about it.
"And how does he think?" Stef asked, unwilling to be put off so easily.
"He doesn't want to control everyone else's life, but he wants to control his own. He's fiercely independent."
"Unlike you, perhaps," JP said with a smile. I pondered how true that was. Brad was constantly working to maintain his influence over other people, but Will didn't really do that. He just wanted to do his own thing. When Brad tried to extend his control over Will, it brought both of those powerful forces into direct conflict. That did much to explain all their drama.
"Perhaps," Brad agreed reluctantly. "This emancipation thing was really bothering me, so I spent some time talking to my shrink about it." He paused to give us a chance to throw some smart-ass comments at him, but we didn't. "He told me that I was feeling rejected, and that I had to put those feelings aside and look at the situation. He said we were at a crisis point, Will and I, and that how I handled this thing would impact our future relationship for years."
"And you did that?" Stef asked, but in a supportive way. "You put those feelings aside?"
"He pointed out that Will and I have been in a constant power struggle for some time now. He asked me to visualize what victory would look like in that power struggle."
"You mean, if you were successful with this battle you are fighting, what would that look like," Stef clarified.
"Yeah," Brad said. "That was a pretty sobering train of thought. To be honest, I'm not even sure that victory is possible. And even if it is, I don't want him to be that kind of person, the kind of person who willingly yields to authority. He's a strong guy, and he stands up for what he thinks is right. I'm glad he is. I don't want to break him of that."
"I agree with you, in that I don't think it's possible to change him," I said, joining the discussion. That was a key point for me, because before this, Brad and Robbie had spent most of their time ranting about how they were going to do just that. Isn't that what hiring Martin had been all about?
Brad nodded deliberately, as if to validate my point. "Then the doctor asked me how things would be if Will was emancipated. I told him that Will would be able to do what he wanted to, and that I wouldn't be able to stop him from doing something stupid."
"And you could do that before he was emancipated?" Stef asked, chuckling.
"That's exactly what he asked me. He pointed out that the kind of parental control I was referring to wouldn't work with him anyway. Will doesn't respond to mandates, and he doesn't respond well to being ordered around. Now all I can do is ask and encourage him."
"And you'll get better results that way than you would with formal control," I said, completing his thought.
"Exactly. So the doctor pointed out that I had a lot to gain by going along with this, and he was right. It helped heal the rift between us, by me showing Will that I had confidence in him. And it puts me in the position of having to treat him the way he needs to be treated to get the best results." He turned to JP. "He has a lot of external influences on him. You, for example. He noted how you gave Darius a look of disappointment when his academic performance came up. He said he never wanted to be on the receiving end of one of those looks. That's incentive enough for him to do well."
JP smiled slightly, probably because he was proud of this grandson who valued JP's opinion of him, and who felt it was so important to please him. "I think that he has much more internal control than that. I don't think he's that influenced by other people."
"The shrink said that Will has a high internal locus of control, and that makes him largely self-motivating and regulating, but that external encouragement can be significant," Brad said. I was impressed that he had so internalized the psychologist's remarks that he could repeat them back, since that certainly didn't sound like the way he talked. "So on Sunday night, I lay in bed thinking about this, and what seemed like such a tough decision really wasn't. Here's this wonderful young man, my son, that I love so much, but who can make me so fucking mad I want to punch a wall."
"Or beat up a Ferrari," Matt teased, getting a chuckle from us.
"Right," Brad said, smiling, and then his smile faded. "I don't know how I read him so wrong, and fucked this up so badly."
No one said anything, so I decided to toss my opinion into the mix. "I noticed before that you were quoting all these pabulum statements about parenting. Remember that I asked you what book you'd read?" He nodded. "I think you were trying to fit Will, and your relationship with him, into this tidy little box. You two are both too big for that."
"I can see that," he said, pondering my words.
"I am wondering how you will handle this when he makes an error," JP said, although it was more of a question.
"What do you mean?" Brad demanded.
"What happens the first time he makes a mistake, or does something you really don't agree with?" JP paused, letting him consider that. "What happens when you are in the same position you were in before, when you feared Pat was molesting him?"
"I guess I'll have to deal with that when it happens," Brad said, blowing that off.
"I think it is important for you to think about it now, when you are marginally calmer," Stef said with a slight smile. "You do better when you have thought through the contingencies."
"There's not much I can do," Brad said fatalistically.
"You can go back to court and seek to retract his emancipation," I noted. "What would make you do that?"
Brad looked at me, exasperated, and expanded his gaze to share his frustration with the rest of us. But his mind was working, and slowly he seemed to get where we were coming from. "I think that has to be the action of last resort. If I did that, it would probably damage my relationship with him so badly, it may not recover."
We all nodded soberly. "I think that is an apt description," Stef said.
"That means that it would have to genuinely be a life or death situation," Brad conceded. "I'd have to risk losing him emotionally to avoid losing him completely."
JP smiled in the way that he did when he got his point across. "I think you are right."
We were interrupted when Will came bounding into the room. He was happy and full of energy, and that raw emotional power transformed everyone's mood. "Hey!" he said, and greeted everyone, starting with Stef. It dawned on me that he approached a group like I did, picking out the person who needed my attention the most and focusing on them when I first walked into a room.
"So you are going to a party tonight?" Stef asked.
"Yeah," he said, grinning. "Ella's picking me up after dinner. I need to go get ready." He bounded out of the room as fast as he came in, and Brad took that opportunity to leave as well.
"Dude, seriously, those two wear me out," Matt said. We all laughed at that, even though it was true.
"I can think of another way to wear you out," I said, leering at him. He looked at me with mild surprise, probably because such a comment from me would have been unheard of just a few years ago. We went down to our room and I made love to him, putting all of this conflict behind us and just letting myself relax and enjoy it. He enjoyed it too.
We had to hurry and get cleaned up so we could make it in time for dinner. As it was, we strode into the dining room just as the grandfather clock began the first of its seven gongs.
"Robbie and JJ are on their way from the airport. They called, so you can't bitch at them for being late," Brad said to JP. JP merely nodded at that, glad that people honored his desire to have dinner punctually at seven, even if they didn't always achieve that goal.
The food at Escorial was always good, and there was always a lot of it, but as the staff brought dinner out, it was clear that they'd gone above and beyond their normal efforts. "Since you and Matt will not be with us tomorrow, I wanted tonight's dinner to be special," JP said, answering the question on my mind without me even asking it.
"Thanks," I said sincerely. "It looks great."
"Before we begin, I would like to say something," JP said, and stood up. We all focused on him completely, giving him the respect he deserved. "As we approach Thanksgiving, I have taken some time to reflect on this past year and the events we as a family have endured. It has been a crucible, one that's not been without pain, but as I stand here now, I feel as if we have emerged much stronger and wiser than before. And perhaps most importantly, I think we have all emerged happier. I would like to leave you with one thought. My own introspections have led me to the conclusion that the toughest battles we fought were not with those outside our family, but with those within it. We saved our most fearsome forays to use against each other. I am hoping that we can learn from our experiences, and try to avoid doing that in the years ahead. I am hoping we can function more as a team, and less as a bunch of warring factions." His words weren't smooth or nice, they were raw and scolding.
He sat down and no one said anything; we all just stared at him, completely stunned. He'd stood there, at the head of the table, and smacked us down hard for beating up on each other. Will and Brad were both in tailspins, taking it quite personally, and indeed, probably much of it was meant for them. At the same time, we all had to take our share of the responsibility for the conflict. We sat there trying not to look too guilty, trying to recover from the scolding we'd just gotten, while everyone from Claire and Brad to Isidore and Stef seemed at a loss as to how to move the conversation beyond his big statement.
We were ultimately saved from our long pregnant pause when Robbie and JJ came into the room. We paused to greet them, and then resumed eating, and with that, conversation returned to normal. It was interesting to watch Darius interact with his brothers. He noticeably avoided Will, and wasn't all that friendly to JJ either. That wouldn't have seemed like such a big deal if it weren't for the effusive greeting he gave Robbie. It was as if he was showing his little brothers how displeased he was with them. It didn't really seem to have an impact on either JJ or Will. That seemed to bother Darius even more.
"How was your drive up here?" Robbie asked Will.
"It was awesome," he said, smiling broadly, forcing himself out of the funky mood JP's soliloquy had put him in. "We stopped at that beach where you got engaged. Damn, is that one beautiful view."
"It's nice and all," Robbie said, "but I think Malibu is nicer."
"I was thinking of the surfer we saw, who stripped off his wetsuit almost in front of us," Will said with a leer. "Dad's so old, he didn't even notice."
"I noticed," Brad said.
"You were going to drive away until I made you stop and pointed him out," Will said, cracking us up.
"I only have eyes for one man," Brad said as he gazed at Robbie. JJ and Will looked at each other, pretending to be grossed out at the two love birds.
"Indeed?" Stef asked. "Cody and Kevin get in tomorrow. You will not have eyes for them?" That made us all laugh, and served to end both the somber mood JP had created and the sappy romantic moment Brad and Robbie were sharing.
"I got some great news today," Robbie said. "The doctor called and said Jeanine can come home for Thanksgiving. She can't stay over, but she can be here for the day, and for dinner."
"That's awesome!" JJ said excitedly, but he was the only one. The mood, which had gone from somber to fun and festive, had changed once again, so now the room was filled with anxiety. I pushed my own apprehension aside and looked at the reaction of the others. Tiffany's eye twitched a couple of times, showing how much that bothered her, but I didn't know if she was upset because we would be leaving in the morning and we'd miss Jeanine, or if she was upset because she was being reminded of this woman who had once had a place in her heart, or perhaps both. Darius seemed pleased, but he wasn't ecstatic like JJ. Matt was impassive, as it had no direct bearing on him, but Brad was clearly uncomfortable, and the reason for that was obvious when my eyes settled on Will. Will had the look of an animal that was cornered, and I could almost feel the panic inside of him as he struggled to figure out how to get out of this trap.
"I can't be around her," he said quietly but firmly. "Not yet."
"You can't help her out?" JJ demanded rudely, and a little loudly. "You can't be there for her at all? What kind of son blows off his mother when she needs him?"
If Will was cornered and trapped at the thought of dealing with Jeanine, he had no such qualms when dealing with JJ. He glared at JJ, ready to rip him apart, and then seemed to calm himself. "My shrink says I shouldn't have any contact with her until she gets better. He says it won't be good for either one of us."
"You're just worried she'll call you on this bullshit, on your emancipation," JJ snapped.
"No, I'm worried that you'll play your bullshit games with her, and send her back to the hospital worse than before," Will shot back.
"It won't be a big deal," Robbie said soothingly. "You can avoid each other, and maybe it will be good for both of you to just see each other."
"It will be a big deal, and it won't be good for either one of us. Especially if JJ is here," Will said, unable to resist tossing a dart at his bitchy brother.
"How are you ever going to repair your relationship with her if you don't see her?" Robbie asked.
"I don't know that I can repair my relationship with her," Will responded, shocking everyone but me. "I do know that there's no hope of doing that until she's better."
"You can't just leave," Robbie said. "You have to work with me on this."
"No," Will said definitively.
"What did you say?" Robbie demanded.
"I said 'no'," he repeated firmly. "If she's here, I'm not."
"You can't ruin Thanksgiving just to get back at her for Norway," he said. "You have to be here."
"No," Will repeated. Robbie made to argue with him, but Will held up his hand to stop him. "I'm not going to argue with you about this. I've made my decision."
Silence gripped the table as we all grappled with this. For the first time, Robbie had to deal with what Will being emancipated really meant. He couldn't issue an order, he couldn't hand down an edict, he couldn't mandate that Will be here. All he could really do is ask, and ironically enough, he hadn't done that. I looked over at Brad and saw that he'd derived the same conclusions I had; only now he was trapped. He couldn't back up his son without offending his partner, and he couldn't support Robbie without going against all that he had pledged to us to do for Will. "Actually, this is a golden opportunity for me," I said, jumping in to try and save the situation.
"How is it a golden opportunity?" Robbie asked me in his bitchy tone.
I raised an eyebrow at him to tell him that I didn't appreciate his attitude, and then turned to Will. "I've wanted to take you back to Virginia and show you where I grew up, and let you meet the rest of my family. Why don't you come back and spend Thanksgiving with us?"
"Really?" he asked, his eyes wide in excitement and appreciation. "That would be the bomb!"
"Oh yeah, it will be great," Tiffany said sarcastically. "You'll get to see Wade's psycho mother, meet his equally twisted sister, and probably get hit on by some creepy old uncle."
"Or a hot cousin," I teased, raising an eyebrow.
"How hot?" Will asked, smiling more at escaping from the situation than at the thought of hooking up with one of my relatives.
"Very hot," I said as I raised my eyebrows, mimicking his gesture.
"Go ahead. Run away," JJ taunted. "Coward."
I saw the fury rise up in Will's eyes, and wondered if someone would jump in before he lunged across the table and strangled JJ. Someone did, but it came from the place where I least expected it. "JJ, shut the fuck up," Darius said. Darius had remained aloof in this whole thing, and had seemed unwilling to get involved in Will's arguments with Jeanine before, yet here he was, jumping in. A quick glance around the table told me everyone else was just as surprised as I was. We were so shocked; everyone ignored the F-bomb Darius had just dropped.
"Oh, so you're going to bail on Mom too?" JJ demanded, squaring off with Darius.
"In a minute, I'm going to send you back to the hospital with her," Darius said to JJ with a growl, and that significantly cowed JJ. "Will's right. It's not good for him to be around her right now."
"You think he's right?" Robbie asked.
"No, I know he's right," Darius asserted, in his cocky way. "Quit arguing about it. You're just wasting time, and ruining dinner."
"Well, you will certainly be missed, but I am looking forward to hearing all about Wade's attractive relatives," Stef said, closing things down before Robbie or JJ could say something else. "He is afraid to expose them to my clutches."
But Robbie wasn't going to be distracted that easily. "How will she feel when she comes home for Thanksgiving and you're not here?" he asked Will.
"Will has made his decision, so that's the end of it," Brad said, surprising all of us. "His psychologist has told him it's not a good idea, and I think he's right. When Jeanine gets back to a stable place, then he can reach out to her if he wants to."
Robbie gave Brad a nasty look, which wasn't a huge surprise. He was closer to Jeanine than most of us, something that was solidified when she'd given Robbie her power of attorney. Robbie tended to be in her corner, just as he was now. But even Brad's words, and Darius' support, weren't enough to shut him up. "He's made his decision, but I don't have to agree with it." JJ smiled broadly at having Robbie rally for Jeanine. "All he has to do is wish her a happy Thanksgiving and stay out of her way."
Will didn't freak out, he didn't yell and rant, he just looked at Robbie, giving him his cold and deliberate expression. "Have you called your mother yet to wish her a happy Thanksgiving?" he asked. There was no way to miss the snarkiness in his tone. Robbie glared back at him, while Will waited for an answer. When it became clear that he wasn't getting one, Will continued. "You work out your relationship with her, and then you can come give me advice on how to deal with my mother."
That finally convinced Robbie to drop the subject, and the mood at dinner seemed to level out to one that was neither festive nor somber, neither anxious nor relaxed.
After dinner was over, I walked out to the patio with Matt and sat down, savoring the crisp night air and the views of the Bay Area off in the distance. "Interesting dinner conversation," he said, making me chuckle.
"There's never a dull moment around here," I agreed. The door opened and Will came out to join us.
"Thanks for helping me out," he said to me earnestly.
"It's not a problem," I said. "It will be nice to spend some time with you."
"You're OK with this, aren't you?" Will asked Matt. I hid my smile, at how Will was handling Matt perfectly.
"Sure," he said.
"I didn't want to come along if you weren't cool with it," Will said.
"I'm fine with it," Matt said dismissively, but Will was treating him with respect, and that meant a lot to Matt.
The door opened again, heralding the arrival of another person: Darius. "Hey," he said casually, and sat down.
"Thanks for having my back," Will said to him simply. He didn't get effusive about it, he wasn't overly emotive, he just made that calm statement.
"You were right," Darius said, as if to maintain that he did it just for that reason, and not to support his brother.
"My shrink says that I need to wait until Mom gets to a stable place before I try and build a relationship with her," Will said. "I can see that. When she's around me now, she just tries to make me miserable, and to piss me off. It's almost like she wants me to feel as bad as she does."
"So when she is better, are you going to try to be OK with her?" Darius asked.
"When she's better, and I'm done being pissed off, yeah, I think I'll try."
"When you're done being pissed off?" Darius asked, as if Will had no reason to be mad at Jeanine.
"Exactly," Will said firmly. "I have good reasons, and every right to be pissed off at her."
"That's bullshit. You don't give her any credit. She's been a good mother," he said authoritatively.
"Wrong," Will said, in a way that made it almost sound like his voice was a buzzer. "Maybe she was a good mother to you, but not to me."
"What did she ever do to you?"
"You want a list?" Will demanded. "You and JJ can get on the Jeanine love wagon; this boy's not riding that train."
"She was always there for me," Darius said earnestly. "When my real mother tried to take us away, she stuck up for us, and fought for us."
"That's great, Darius. I'm glad she did. All she's done to me is be a total bitch. When she wasn't using me as a pawn in her power struggles with Dad, she was trying to fuck around with my life to make me miserable. For you and JJ, she's been this awesome person who loves and cares about you guys. For me, she's always been someone I had to be nervous around, and watch my back with."
"Maybe you were so focused on being Dad's kid, you shut her out," he said.
"Maybe," Will said, showing remarkable restraint. "Maybe she didn't give me any reasons to even try to be close to her." Darius made to say something else, but Will stopped him. "Look, you've been living up here, completely isolated from us and from all the shit that's been going on. You sit here and pronounce judgment like you're God. Fuck you, Darius. I don't need that kind of shit. I don't need someone coming into my life periodically and damning me for shit without knowing anything about it."
"Whatever," Darius said, trying to blow off the whole conversation.
"I used to look up to you, and I thought you were the coolest dude around. When you had problems, I had your back. We were brothers, and that's how it was. Only now, when I have problems, you sell me down the fucking river. When I could use a little moral support, you treat me like shit. When I need you to have my back, you step aside and let people throw knives into it. Tonight has been the only exception to that, and I'm trying to remember the last time you jumped in to help me. So now, when I look at you, all I see is a selfish piece of shit. I guess it's easy to be cool when you really don't care about anyone." Will said this loudly, with fire in his eyes, and his temper almost out of control. The impact on Darius was stronger than I could have imagined. He looked like Will had hit him, and he had, accusing him of being a shitty brother. Darius just got up and walked inside, while we all watched him go.
"Dude, lessons on people skills begin tomorrow," Matt said, but smiled at Will to take the edge off.
Will chuckled. "If having good people skills means not telling the truth, you're wasting your time."
Copyright © 2013 Mark Arbour; All Rights Reserved.
Story Discussion Topic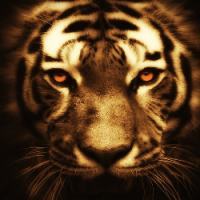 Open Club · 132 members · Last active
A fan club for Mark Arbour to chat about his stories
---
Chapter Comments