Paternity - 2. Chapter 2
September 16, 2000
Malibu, CA
Wade
"Hungry?" Rosa asked me as I walked in the door.
"Always," I answered with a smile. I paused to look out the massive windows and take in the sight of the magnificent Malibu coast. There was no denying the beauty of this place, but the LA culture that came with it wasn't really my thing. I guess I felt more comfortable in the Bay Area, with San Francisco as its crown jewel, than here in LA, with its glitzy plastic-surgery-modified people. I shook those thoughts off and followed Rosa into the kitchen.
There was quite a crowd sitting around the table. I gave everyone a perfunctory greeting except Matt, who got a more meaningful hug, and then I took the last empty seat and helped myself to some of Rosa's fajitas. The only new addition was Darius. "What are you doing here?" I asked him.
"Came down here to check on Mom and see the babies. Gotta get my stuff and lug it up to Santa Clara," he said nonchalantly. I don't think I'd ever met a guy as cool as Darius. Even saying something as glib as that made him seem so suave. "Will and I are driving up there tomorrow."
"You would have been so proud of me," Will said to Darius. "You should have seen me talking to these girls at school. Jason said I sounded just like you."
Darius gave him a look that soured to almost disapproval. "So. You don't have anything on the line."
"What?" Will was totally floored by Darius' reaction. He craved his older brother's approval, and not getting it was freaking him out.
"You don't have anything on the line. When I talk to girls like that, I'm trying to fuck them." He didn't even bother to look at Brad, Robbie, Stef, or JP apologetically when he said that; that's how cool he was. "That makes it risky, and it makes the reward that much better. For you, you're not going to sleep with them anyway, so you're just playing around."
"So."
"They know that too. So they banter with you, you banter with them, and no one has any risk. It's meaningless." Will was glaring at him now, totally frustrated. "You got no game."
"What do you mean I got no game?" Will challenged.
"Every dude you meet, you fall in love with him. You're not a challenge to him, you're not even interesting. You're low hanging fruit, easy for the picking."
"Whatever," Will said dismissively.
"All that shit you play at when you're with the chicks, try it on the dudes. It will work. And don't be so fucking pathetic; at least try not to let them know how easy you are."
"What is this, the weekend to bust my balls?" Will demanded, glaring at everyone.
"I'm just telling you how it is," Darius said as if it was no big deal. "You used to be this cool, laid back guy, but ever since you started chasing dick, you turned into this uptight dude."
"You're an asshole," he told Darius, which ended the conversation, and left an uncomfortable silence in the room. It seemed as if Will was talking to all of them, and not just Darius.
"Thanks for helping me out," I said to Will, changing the subject. His ego had been flagellated enough, and true to form, I jumped in to save him.
"And how did you help Wade?" Stef asked him.
"He convinced Tiffany to name the baby Riley van den Boss Danfield," I said, winking at him, and helping him slightly improve his mood.
"Life should get interesting around here," Brad said. The anxiety in his voice was clear.
"I may not be the most welcome person, that much is certain," I said cautiously.
"That's bullshit," Robbie chimed in. "You're always welcome here."
"You just can't go into the kinky sex room," Will said, referring to the room Stef had built for Brad and Robbie. I'd never seen it, but I was sure it was interesting, to say the least. Robbie blushed furiously, while Will seemed happy to have stirred up some shit.
"Sure he can," Brad said, winking at me. That was pure theater.
"So why are you still here?" I asked Matt.
"Can't get a flight out until this evening," he groused.
"There's no practice until tomorrow," I reasoned. That made him a little nervous. He probably wanted to go to the parties tonight, and he probably had plans to fuck someone. I tried not to let that bother me.
"Yeah, but I just want to get back."
I ignored him and ate until another person walked in and disrupted our gathering. Gathan Hayes strode in, but his normal confidence was gone. His eyes were red, either from crying or from lack of sleep, and he looked like total shit. "What happened to you?" Robbie asked, concerned.
"Welcome!" Stef said, and gave him a hug, while giving Robbie a dirty look for being so brash.
"Thanks, it's good to finally be here." His eyes scanned the room and slightly narrowed when he saw Matt. For some reason, those two just didn't seem to like each other. Gathan and I had become pretty good friends, and their mutual distaste for each other made things difficult for me, and for the rest of us.
"Is it alright for me to ask him what happened now?" Robbie asked Stef. God, everyone was bitchy today.
"Kristin and I broke up," he said morosely.
"Broke up?" Robbie asked incredulously.
"I went to Claremont to surprise her, and boy did I. I went to a party and found her sucking some dude's cock." And the whole mood in the room changed, from bitchiness to total support and sympathy toward this guy who was obviously dealing with some extreme emotional pain.
"That sucks," Matt allowed, a significant gesture on his part.
"No shit." He told us about the whole thing, and how his cousin Zach had gone with him and been really supportive, which was a surprise in and of itself. He explained how he'd gone upstairs and found Kristin in the room with that guy, and about their brief conversation the next morning.
"Perhaps it is for the best," Stef said. He always looked for the bright spot in a dark situation. "Long distance relationships are very challenging. This way you will be able to enjoy your college years, uh, unhindered."
"He means you can get laid all the time now," Will said, grinning at Gathan to try and work him out of his bad mood. It actually worked momentarily, as Gathan gave him a slight grin back, but only for a moment.
"I don't want to get laid all the time. I wanted to be with Kristin," he said adamantly. "Then it took me all fucking night to get here."
"Why'd you fly here, instead of to Paly?" I asked.
"The flights were all booked to the Bay Area, so I figured I'd come here instead. I had to take a red-eye, and that dumped me in Salt Lake City. It took me all morning to get out of there."
"That sucks," Darius said.
"Practice tomorrow, so you won't have much time here," Matt said, reverting to his role as captain of the hockey team.
"I'm going to miss it," Gathan said to him with a slightly smarmy tone.
"You can't just miss practice, asshole."
"I already talked to the coach," Gathan said. That really concerned me. I would have expected that Gathan would have reached out to Matt, as the captain, for support. Instead he'd gone over his head, as it were, to the coach. It was a stark indicator of how far Matt had to go to solidify his leadership role.
"I'm the captain. You should have called me," Matt said, escalating things.
"The coach is in charge, you're not, so I called him. I told him that with the births, and with all the stuff that was going on in my life, I was going to stay here for a few days. He was fine with that."
"Well I'm not fine with that," Matt said.
"Like I care," Gathan said. This was getting ugly. "The coach said he'd understand if you and Wade stayed here too, but I guess things like new babies and family members aren't on your priority list."
I was just about to jump in and smooth things over when Brad beat me to the punch. "I've been accused of neglecting my family for my hobbies and job."
"Accused?" Will said with a harrumph. "More like accused, tried, and convicted." Brad had had a self-satisfied smirk on his face after he'd made his comment to Matt, but Will's statement wiped that right off his face. JP tried not to look amused at his discomfort.
"I do my best," Brad said defensively.
"Christ, you're all so fucking bitchy today," Robbie groused.
"I agree completely. I attribute it to a lack of sleep, or a lack of sex. I am planning to solve both of those problems right now," Stef said. He stood up and gave JP a meaningful look. JP blushed and followed him out.
"Maybe we can hit the waves for a bit?" Brad asked Will, clearly trying to make amends for whatever Will was pissed about.
"Awesome!" Will said, his face lighting up. They took off to go surf, leaving Robbie and me with our feuding men.
"I think I'll head to the airport," Matt said. He gave Robbie a hug and just glared at Gathan. I walked him out.
"Don't you think you're being a bit hard on him?" I asked Matt, broaching a topic I knew I probably shouldn't.
"You're taking his side?" he asked me, all pissed off.
"Knock it off," I ordered. "We're all on the same side. He just broke up with his girlfriend. Don't you think he deserves a little compassion?"
"He's a pussy."
"That's crap," I said, trying to control my irritation. "You ride him like a ton of bricks. You're tougher on him than anyone else on the team, and its total bullshit, because he plays better than any other defenseman except Cole."
"I didn't say he was bad, but he can be better. When he's not being a wimp, when he's focused, he's a rock star on the ice."
"Well then why don't you tell him that, instead of always pissing him off?"
"Because if I tell him that, he'll get even cockier and he'll get all complacent. If he's pissed off, he plays better," Matt said logically. I stared at him, dumbfounded by the lengths he was willing to go to make us the best hockey team Cardinal had ever seen. "I gotta run."
"You could stay here and fly back tomorrow," I offered. It would be nice to have him around.
"I really need to get back," he said, but he was nervous.
"Enjoy your evening," I said sarcastically, my patience with him wearing thin. "These guys will keep me company."
"These guys?" Now it was his turn to be nervous, worrying that I'd fuck around with Gathan.
"Yeah," I said, leaving him to wonder. I gave him a quick hug, then turned back to walk in the house while he jumped into the SUV that would drive him to the airport. I paused after I walked through the door, wondering if he had changed, or if he'd always been this competitive.
I went next door to check on Riley and Tiffany, but they were both sleeping. Going "next door" was actually a lot easier than it sounded, since the two houses were connected with an enclosed corridor. I went upstairs and changed into my bathing suit, then went outside to just kick back on the beach and enjoy the sun. It was one of those gorgeous September days in Southern California: one of those days where everything seems right with the world. I spent most of my time watching Brad and Will surf, then went back into the house, got cleaned up, and went back to see if Tiffany was awake yet.
She was just finishing nursing Riley and laid him down on the bed next to her. I lay down on his other side and just gazed down at the little guy. I put my finger in the palm of his little hand and he grabbed it, making me smile. "I think he likes you," Tiffany said.
"I think he does," I agreed. "My parents should be here on Monday."
"Did they call?"
"No, but I know their schedule. They're supposed to be out on the farm in Charlottesville for the next few days, taking a break from the campaign trail. I'm just guessing that they'll come here instead."
"A farm? They hang out on a farm?"
"Yeah. My mother even milks cows," I said seriously. It took her a minute to realize I was messing with her. "We call it the farm, but it's a little grander than that."
"So it's like a plantation," she said, trying to irritate me.
"The house looks kind of like that," I agreed, refusing to let her get me fired up. "So don't let my mother piss you off. Just be nice and go along with her as much as you can. I'll handle her."
"You make her sound like this scary person, and you make me sound like some wimp that can't take care of herself. I'm not afraid of her. I can handle myself just fine," she said petulantly.
"You got anything in your past you want to tell me about?"
"What the fuck is that supposed to mean?" she demanded.
"Because I'm betting that since I told them about Riley's birth, at least three Federal agencies have done a comprehensive background check on you."
"This kind of shit is probably why Princess Diana killed herself."
"She didn't kill herself," I corrected. At least not entirely. "All I was saying is that I'm in your corner, so you don't have to worry."
She smiled at me and nodded, then leaned over Riley to give me a nice kiss that was mostly just friendly. Of course, Jeanine picked that moment to breeze in the room. "Oh. You're here," she said to me rudely.
"I am," I replied in a firm tone, and then ignored her, focusing instead on Riley, who was moving his little hands around while he slept.
"Is Maddy all settled in?" Tiffany asked.
"The nurse is looking after her," Jeanine stated. "I was wondering if we could talk, just the two of us."
"I'll take Riley and go put him down," I told her. I got up and picked him up, then carried him to his nursery. There was a rocking chair there, of course, so I sat in it and held him while I slowly rocked. His head was on my shoulder, and I just stroked his back and kissed his face while I rocked him. It was the most amazing feeling in the world. I'd never felt so attached to someone or something before in my life. I'd never felt such a strong connection.
Brad had tried to describe it to me one night when we were all stoned. He told me that the first time he held Will, and he'd felt that bond, it was the first time he knew that he'd gladly lay down his life for someone else. I got that now. Those secret service guys that watched the President, and occasionally took care of my father, I got that motive now. They were willing to take a bullet for the guy they were protecting. They had to do it on instinct, without thinking about it. As I held Riley, I knew, without question, that I'd do the same thing for him.
---
September 18, 2000
Los Angeles, CA
Wade
I walked down to breakfast and right into the middle of an argument. "Since you've made your feelings toward me quite clear, I don't think it's appropriate that we live in the same house," Jeanine said to Tiffany. There was fire in her eyes, a strange kind of fire, a psychotic kind of fire.
"That's fine," Tiffany said. "I'll move out today."
"That's ridiculous," Robbie intervened in what I thought was a pretty brave move. "She just gave birth. She can move when it's safe for Riley, and when she's ready."
"That's really thoughtful of you Robbie," Tiffany said, "but we can be out of here in two hours."
"I'll help you pack," I said.
"Fine, go ahead. Leave," Jeanine said.
"You just told me to go," Tiffany said, looking as stunned as I felt.
"You're the one who wants to leave me!" she almost shouted. A tear fell down her cheek.
"I was planning to take you to the doctor today," Robbie said to Jeanine. "You have an appointment in about an hour."
"I don't need to go. I'll cancel it," she said.
"I think you do," he said firmly. "Why don't you go get ready, and we'll go together." Her eyes flitted around wildly, and then she seemed to settle down. Without saying a thing, she stormed out of the room.
"I don't know how much more of this I can handle," Tiffany observed.
Robbie waited until Jeanine was out of earshot before he responded to her. "I talked to the doctor this morning. He thinks she's suffering from post-partum depression. It may take her a bit to work through it."
"Is post-partum depression this bad?" Tiffany asked. "I thought you just got sad and bitchy."
"At least that's what's happened to you," I joked, trying to lighten the mood. She gave me a dirty look, but a slight smile.
"He thinks it may be worse. Hopefully we'll know more after today."
"Is there any risk that she'd hurt Maddy?" I asked nervously. I felt kind of obligated to watch out for her too. Cody had been pretty excited about being a father, but it hadn't equated to the same kind of feelings I had for Riley, or at least it didn't seem that way. He was content to just check in on her from time to time and give Jeanine a few encouraging words.
"Not right now," Robbie said.
"She only seems calm and stable when she's with Maddy," Tiffany said. "I think Maddy's fine." No way I'd risk Riley with someone who was nuts. The sooner we'd get Tiffany and Riley out of there, the better.
"I still think it's a good idea to get you moved up to Paly," I told her.
"Let's see what the doctor says," Tiffany said, stalling. She must have caught my expression, because she paused to explain herself. "I don't want to fuck her up any more than I already have. Let her get herself stabilized, and let's make sure that she and Maddy are doing well before I go anywhere."
Before I could respond, my phone rang, and I could tell by the ringer that it was my mother. I had just gotten a new phone, and it allowed for custom ring tones. My mother's was "Killer Queen", by Queen. "Hello," I said.
"Wade, honey, we're in Van Nuys and just got into the car. We should be there in half an hour," her voice said crisply.
"We'll be here waiting for you," I said, and hung up the phone. I turned to Robbie and Tiffany. "My parents are on their way. They'll be here in half an hour."
"They don't believe in giving a person much notice, do they," Tiffany groused.
"They think that the sun rises and sets solely for their benefit," I said, kind of joking, even though it was true. "You are required to be ready to accommodate them at a moment's notice."
"Lovely," she said. Robbie shook his head and got up to go get ready to take Jeanine to the doctor. Some 20 minutes later found Robbie and Jeanine gone, while Tiffany, Riley, and I waited in the Great Room for the advent of my parents.
"So what are they like?" Tiffany asked.
"My father is a typical politician. He's gregarious and outgoing, a real charmer. You'll like him."
"I know the type," she said. "Kind of like Matt." That made me burst out laughing, especially when I thought about how irritated that would have made Matt, to be compared to my father in any way at all. I'd largely forgiven my father for the years of abuse he'd put me through, but I doubted that Matt ever could.
"My mother is a different story entirely. She's the real power. She's used to people doing what she wants, when she wants them to. My father does, and she's made him into a Senator."
"So arguing with her isn't a real good idea?"
"Right. It's definitely not a good idea," I said, laughing again.
"What if it's important?"
I stopped laughing. "Then you argue, but you'd better prepare for one hell of a fight. She's a reasonable woman, though. It's only when it comes down to a difference of opinion that she becomes really difficult."
"She sounds like a lovely woman," Tiffany said sarcastically.
"Let's give them a little credit," I said defensively. "My father is in the toughest campaign of his career, and they still dropped everything to fly out here and meet Riley. And you."
"That's fair," she said grudgingly. The door bell rang, and I felt my stomach churn just a little bit as I walked over to open it.
I opened the door and my parents blew into the room like a hurricane. "Wade, darling, how wonderful to see you," my mother said, as she gave me a warm hug, at least for her, and faux kisses on each cheek. She looked elegant, yet business-like, in her tailored Chanel suit.
"Hello, son," my father said, and then seemed nervous. He never knew quite how to respond to me with physical gestures of affection. I actually appreciated that, since it told me that he understood how badly he'd hurt me when he'd molested me all those years, and that he was concerned about forcing contact on me. I'm not big on physical displays of affection, but in this case I put that aside and gave him a big hug. The big smile on his face was a worthwhile reward for that small effort on my part.
"It's good to see you both," I said, as I led them into the Great Room. Tiffany stood up, holding Riley, and smiled at them nervously.
"You must be Tiffany," my mother said, taking the lead. "I'm Elizabeth Danfield. You must call me Elizabeth." She held out her hand and Tiffany took it awkwardly, since she was holding Riley. "And is this my grandson?"
"He is," she said, and offered to hand him off to my mother. I watched my mother transform herself, from a formidable politician and Washington DC power broker, into a grandmother.
"He is beautiful. Look Jeff! He has Wade's eyes."
"All babies have blue eyes," I told her.
"No, not all babies have eyes this blue. Yours were just the same," she said.
"Your mother is right," my father said, as he tickled Riley's tummy. I bet he said that all the time. "I just hope he grows up to look as beautiful as his mother. I'm Jeff Danfield," he said, shaking Tiffany's hand.
"It's nice to meet you both," she said nervously. For all her cockiness, she was sufficiently cowed by my parents that she'd become a lot more demure.
"Look at how happy he is when you hold him," my father said to my mother, making her beam at him lovingly.
"I'm not quite sure how we're going to explain this to the press, but suddenly that doesn't really seem all that important," she said, which was probably one of the most loving statements she could offer.
"Why do they have to know anything?" Tiffany asked. "I'm not planning to go out and trumpet it to the world." My mother gave her an appraising look, one that was both appreciative, but also a bit condescending.
"Dear, you named him Riley Danfield. That last name alone will raise eyebrows. It will get out, and before the election, but we can hope that it doesn't."
"Oh," Tiffany said, a little deflated.
My mother seemed to think she needed to pour on the charm. "I don't want you to think that I don't appreciate that. I really wouldn't have it any other way. We'll handle the fallout over it, one way or the other, but what's important here is what's best for Riley." She played with his hand with her finger and made him squirm happily in her arms.
"My turn," my father said, and took Riley from her. Riley seemed just as content with him. He was a good baby, an easy baby.
"And that was really just the sweetest thing, naming him almost after Daddy. I think Riley is so much better," she lied. "Raleigh is so old and outdated."
"I'm glad you like it," Tiffany said.
"So where are you planning to raise him?" my mother asked. It was so typical of her, to get down to business. Riley got a little fussy, so Tiffany took him from my father and we all sat down on the nice leather sofas.
"We're not sure yet," I answered. "I'm trying to convince Tiffany that she can move up to Palo Alto with Matt and me."
"And you should know that there's always a place for the two of you with us," my mother said. Like that was happening.
"I'd like to stay here for a little bit longer, to recover and sort through a few things," Tiffany said. "But thank you for your offer." She was handling my mother quite well.
"Not a problem," my father said. "It's a standing offer."
"Have you arranged for a nurse to help take care of him?" my mother asked.
"I can take care of him," Tiffany said, just softening her tone at the end of her statement.
"I'm sure you can, dear," my mother said sweetly, "but it would certainly be nice to have some help, don't you think?"
"We'll work all that out, Mother. Right now, we're all just adapting to having Riley around," I said, reminding my mother that she was really dealing with me, and not Tiffany.
"I understand that, Wade," she said. "I just want to make things as easy for you three as I can." I let her get away with omitting Matt from that group.
"And we appreciate that," Tiffany said.
"I took the liberty of inquiring about some potential nurses or nannies to help you out," she said, pulling out a dossier. "Here are a few of the better candidates."
I bit back my smile, and winked at Tiffany. I think she was just now starting to understand what a controlling person my mother was, and what a joy it was going to be to have this woman permanently in her life. "Excellent," she said.
"There are some other matters that we need to discuss as well," she said. "I've had my lawyer draw up some papers, mostly having to do with trusts and other financial arrangements." She made to hand them to Tiffany, but I intercepted them.
"We'll review these," I said. She gave me a dirty look, but I knew her and her motives. There was bound to be a hidden bomb in these somewhere. They spent another hour with us, mostly focused on Riley, and then they made to leave.
"As soon as Riley can fly, you'll have to bring him out to visit," my mother said.
"We'll wait until after the election," I replied. "Maybe we'll get lucky and you won't have to explain how your gay son had a child with a lesbian."
She rolled her eyes at me. "We may try and couch it in different terms than that." She looked worriedly at Tiffany. "Don't misunderstand, I'm not trying to imply that there's anything wrong with it."
"My supporters just aren't used to such a free-thinking relationship," my father interjected, smoothing things over.
"It's not a problem at all," Tiffany said politely. "It was nice to meet both of you."
"It was nice to meet you too," my mother said. I walked them out the door and to their waiting car. "These are for your eyes only," my mother said, handing me another folder.
"What is this?"
"Some background information on Riley's mother," she said coldly. "I don't like to lose elections Wade, but you're making this a tough one."
"Some things are more important than winning elections," I said to them. "Some things are more important than winning, period." They both looked at me like I was a heretic, and then they were gone.
Copyright © 2013 Mark Arbour; All Rights Reserved.
Story Discussion Topic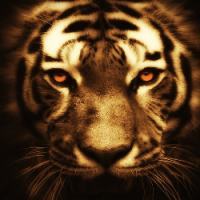 Open Club · 132 members · Last active
A fan club for Mark Arbour to chat about his stories
---
Chapter Comments