Comments Invisible in Dark Mode Bug Has Been Reported. We are working on patch.

Paternity - 49. Chapter 49
October 30, 2000
Hamar, Norway
Will
Tonight was the big opening reception. I looked out at the room and there were hot guys everywhere. It was like a gay guy's paradise. Skating sure built some cute asses. I tried not to look too lustfully at the guys, but it was hard. Damn. I strolled over to where JJ and Tiffany were standing around talking to other skaters.
"Hey there! How are you doing?" I asked, giving JJ a big hug.
"Great, now that I got some sleep. Jet lag sucks."
"No kidding." We'd all crashed yesterday, and then had spent the day getting organized and taking a walk around the pretty little town. Michael had spent most of his time giving me the evil eye. He and Jeff weren't here tonight because they didn't have passes.
"Will, this is Evan," he said, introducing me to a young skater. He was really tall, with a slim build and brown hair.
"Nice to meet you," I said, shaking his hand and grinning.
"Nice to meet you," he responded, blushing slightly.
"Dude, if you hit on everyone, I'm not going to introduce you to people," JJ said, pretending to be in a snit, when he was really just teasing me. It actually worked for me, though, because it told this Evan guy that I was gay, and he responded pretty positively to that.
"Dude, I'm going to hit on all the guys here. I'm smoking hot. They all want me," I said, pretending to be cocky.
"They do," Evan said, and blushed harder.
"In your dreams," Tiffany said, to save Evan from embarrassment. "You still need to work on your game."
"I thought I was doing really well," I pouted. "What do you think?" I asked Evan.
"I think you're doing just fine," he said, smiling shyly. I was so going to nail this guy. Tiffany shook her head at me, but I just winked at her.
"Will," I heard Jack Davis call my name.
"Sir?" I asked respectfully. This guy just emanated power, so much that Tiffany didn't even smirk at me for how I acted around him.
"This is Jacques Bolande," he said, introducing me to a handsome man, probably in his early 40s. "He's with the ISU, and he'll need your assistance."
"Will Schluter," I said formally, and shook his hand. I thought it was funny that Jack was introducing me to Jacques.
"It is a pleasure to meet you," he said, letting his hand linger on mine a little longer than normal. That kind of freaked me out, since this guy was older than my dad, but he was kind of hot, so I just smiled and flirted with my eyes.
"The pleasure is all mine," I said. "What can I do for you?"
"I am going to be calling the skaters up to draw a number from this bag," he said, holding some fancy little sack in his hand. "This will determine what practice group they get into." I nodded. "I would like you to assist Cecile to record the names and numbers. She is our scribe."
"No problem," I said. I followed him up to a dais where he introduced me to this formidable old French woman named Cecile. She scowled at me like I was an asshole who was trying to take her job.
"You sit there, and write down what happens. I have to figure out how to enter it into the computer," she said severely to me, in English.
I smiled at her, and responded in French. "But of course. If you would prefer, I can mess around with the computer. I'm pretty good with them."
It was one of the more phenomenal transformations I'd ever seen. Suddenly, she became very friendly. "You can figure out this system? That is wonderful. Here is a list of names we must enter, and then we must put the group number in so it flashes on the screen." Computers seemed to stymie older people. My dad had picked up on using them pretty fast, and could do a wicked Excel spreadsheet, but Stef found them somewhat exasperating, which was ironic for a guy who was a tech industry pioneer.
"Not a problem," I said. It was pretty easy to get all the names entered and figure out how the system worked. After I was done, I had time to scan the crowd and check out the rest of the guys. I saw that David guy that I hooked up with in the airplane lavatory. He was talking to some other skaters, but we made eye contact, and I winked at him. He smiled, and said something to the other guys with him. They immediately turned around and looked at me, and I felt myself blushing.
"You have some fans," Cecile observed.
"I'm hoping," I said to her, joking. She just laughed.
"You are interested in other boys?" she asked me with an appraising look. I nodded. "I would not have guessed that. You are very handsome, and very masculine, for your age."
"For my age?" I asked, pretending to be offended. She laughed.
"I think you will be very busy while you are here."
"Tres bien," I said, making her laugh again. Jacques started calling skaters up to draw numbers, and after they did, they'd come by and show us what they got and we'd record it. When David came by, he handed me a piece of paper with a room number on it and just nodded. Too funny. JJ came by and looked really bitchy. When I recorded his number, I noticed that he'd gotten the same practice group as Shane. There were two other guys in their group. One was a Russian guy named Ivan who seemed totally stuck up, but the other guy was a Swede named Kristoffer. He seemed pretty friendly, if a little shy.
After that ordeal was over, I was free to mingle. I walked over to the refreshment table to get some food. There were a bunch of nasty looking things on the table, shit that Stef would probably like, but not me. I had to really work to get to normal, American food, and ended up with a lot of cheese and crackers. I felt someone come up behind me. "So are you coming by my room later?"
I turned to look at David and smiled at him. "Oh yeah, what for?"
"I need you to settle a bet."
"What's the bet?"
"I told my roommate," he said, gesturing over to another skater, "that you had the biggest dick I'd ever seen. He says his is bigger."
"What do I get if mine is bigger?" I flirted.
"You get to fuck us both," he said.
"I'll try to stop by," I told him arrogantly. He raised an eyebrow and walked away. When the reception was over, I went out to the lobby and found Jeff hanging out at the bar, talking to some of the tech guys.
"How did your event go?" he asked, turning away from them. They looked disappointed.
"Fine. Two guys want me to stop by their room and fuck them," I said, like it was no big deal. He started laughing.
"You going to?"
"Probably. What are you going to do?"
"The same thing as you, only with the two guys behind me," he joked. I laughed with him, then.
"Save some energy," I told him.
"Why?"
"Dude, I think every one of these skaters is a total bottom. I'm gonna need someone to drill me when I'm done." He laughed again.
"I'll see you later." I went back to my room to grab a few extra condoms and some lube. I was kind of surprised to hear the door open. I turned to see Jeff come strolling in, grinning. "I thought you may need some help before you go see them," he said, pulling me into his arms.
"You're OK with this, aren't you?" I asked. We'd had an awesome time together, just hanging out and fucking, and getting to know each other, but it had all been really casual. It suddenly dawned on me that it might hurt his feelings if I went out and banged a bunch of other guys.
"Dude, I like you, and I like where we're at," he said, giving me nice kiss. "But there can't be anything exclusive."
"Good," I said. "That's what I thought, but I didn't want to, you know, upset you or hurt your feelings."
"That's really sweet of you," he said. He gave me a really nice kiss. "So you're going to top these guys?"
"That's what they want, and I'm gonna give it to them," I joked. "I wish I were as good at it as you are."
"You're a really good lover," he said. "When you're topping another guy that you don't know all that well, you have to figure out what he wants. Some guys want it romantic: slow and loving. Other guys want it rough and hard. Some guys want you to dominate them." He was making me horny as hell just talking about it.
"How can you tell?"
"Try a few things and see how they respond. If you kiss them and try to be all loving, and it doesn't seem to fire them up, get more aggressive. If you get aggressive and order them around and they seem uncomfortable, back off. You'll get the hang of it."
"What do you think these guys will want?" I asked. "The one guy said they had a bet to see if my dick was bigger than the other dude's cock. He said if it is, my prize is that I get to fuck them both."
"If the other guy has a dick that's under seven inches, they want you to ride them hard," he said, cracking me up. "I'm betting that these guys are all uptight, and they're going to want someone to help them take their mind off the stress. You're going to be attractive because you seem really strong, and masculine."
"So you're saying my normal asshole attitude is perfect," I teased.
"Yeah," he said. "That's what I'm saying. Plus you're not another skater; you're not part of this world, so that makes you safer."
"Makes sense," I said, pondering that. "How do I handle two guys at once?"
"You have to go with the flow. Maybe have one guy suck the other while you fuck him, then you fuck the guy that's getting blown. Or maybe you let the guy fuck you, while you're fucking the other guy. You have to be flexible. There's one strategy that I like the best. Stef actually told me about it."
"There's a shocker," I joked.
"He was talking about threesomes he'd had with Cody, and how Cody had taught him to get two guys to focus totally on getting the third guy off. Said it's really hot." I pondered that until I heard a knock on the door.
"Who's that?"
"My tech friends," he said grinning. "No time to help you out after all. You don't mind if we hang out in here, do you?"
I laughed. "No. I'll be back. Don't mess up the bed." He chuckled, and I opened the door to find the two cute tech guys there. They got all nervous. "Hey," I said, being friendly. "Come on in. I was just leaving."
"You don't have to," one of them said.
"I'll be back," I promised, winking at him. I went down to David's room and knocked on the door. He answered pretty quickly, just opening the door slightly, so all I could see was his face.
"I figured you'd show up," he said with a grin. He opened the door, gesturing for me to come in. As soon as I walked in, I could see that he was stark naked. God, he was cute.
"You thought you were that much fun before?" I teased.
"I know I was," he said. I pulled him to me forcefully and kissed him, gauging his reaction to that. He liked it. I ran my hands down his back and grabbed his ass, letting my fingers dig in to probe his crack. He moaned into my mouth. "Come on," he said, and led me into the room.
There was another guy there with him, a cute brunette who was in bed with the covers pulled up to his chest. He seemed kind of nervous. "Hey," I said to him. "I'm Will."
"I'm Mike," he said shyly.
I walked up to the bed and grabbed his covers, pulling them down and exposing his naked body. "You're hot," I said. He smiled shyly, but seemed really nervous. I got the feeling that he wasn't as slutty as his roommate. "You want to watch me fuck David?"
"Yeah," he said, and seemed relieved. I turned around and grinned at David, then started pulling off my clothes. They both watched me undress, and it was a total turn on. I was hard as a rock by the time I was naked.
David knew exactly what he wanted, and like a total slut, he lay on his bed, on his stomach, with his ass in the air. I walked up to him and ran my hands across it, admiring how smooth it was, and then I started stroking his hole with my fingers. "Mike, help me out," I said.
"What?" he asked.
"Reach into my pants pocket and grab a condom and a couple of packets of lube," I said. I knelt behind David and replaced my fingers with my mouth. He was really into it now. I tilted my body so I was sideways, and my dick was sticking out toward Mike and not aimed at the bed.
"Here they are," Mike said, trying to hand them to me. I looked at him even as I was tonguing David. He was standing there, hard as a rock, staring at my dick. He was only about six inches long.
"Put the condom on for me," I said. I went back to rimming David, getting him ready. Mike pulled the condom out of the wrapper and was about to put it on, when I stopped him. "It will work better if my dick is a little wet. Suck it."
He swallowed hard, then knelt down and took my dick in his mouth. He wasn't very good at it, but it still felt nice. I pulled his mouth off and he put the condom on. "Now the lube," I ordered. He slicked up my dick really good, then I made him put the lube on David's hole. "You ready for this?" I asked David, as I lined my cock up.
"Fuck yeah," he said. I pushed in really slowly, letting him take me, get used to me. Then I moved in and out just as slowly, pausing to sprinkle some more lube on, to make sure I was really slick. "God, that's good," he said.
"You ever been fucked by a dick this big?" I asked Mike. He was staring at my dick, moving in and out of David. He shook his head. "You ever been fucked at all?" He shook his head again. "I think you'd like it." He blushed, but just stared at us. I started to pick up my pace then, started to get going, and that really got a reaction from both of them. David was going nuts as I slammed into him, and Mike seemed to almost subconsciously start jacking off. They were getting me pretty hot, so I stopped and pulled out slowly.
"What's wrong?" David asked.
"Roll over," I ordered. He did what I said. I pushed his ankles back and pushed into him, slowly again, but then I really started to fuck him. I felt myself getting closer. "Mike. Jack him off," I ordered.
Mike's hand was still slick with the lube. He reached down and obediently started jacking David. I knew David was close, but that was just fine. "Ahh!" David cried out, and blasted the first shot out of his dick so hard that it hit the headboard behind him. The rest splattered all over him. I pulled out of him slowly and pulled the condom off, then started stroking my dick. It didn't take any time at all before I shot all over David, mixing my load with his. Mike stood there like the odd man out, so I went over and stood behind him, wrapping my left arm around him and stroking his dick with my right hand. "Your turn baby," I cooed into his ear. "Shoot it all over him." He jammed his ass back into my still hard dick, letting it lodge in his crack, and then he came too.
David just lay there, a smile on his face, covered in jizz. It was hilarious and sexy at the same time. "I'm glad you stopped by," he said. I pulled on my clothes.
"Me too."
"You can come visit anytime," David said.
"That OK with you?" I asked Mike.
"Absolutely," he said with his shy grin. I leaned in and kissed David, then I kissed Mike. He was really inexperienced, and didn't kiss very well, but he put more feeling into it. Then I left.
I went back to my room and opened the door quietly. I went in to find Jeff drilling one of the techs, while the other tech was sucking his friend's dick. I'd just blown about ten minutes ago, but the sight of these three guys going at it got me hard all over again. "You're back," Jeff said with a grin.
"Yep," I said, and walked up to the tech guy that was giving the other guy head.
"That's Jason," Jeff told me.
I ran my hand over Jason's ass. "I think I'll fuck him," I announced. Jason didn't say anything; he just spread his legs wider, giving me access to his ass. I stripped off my pants, put on another condom, and fucked him. It was a lot of fun, but I was kind of happy when they'd both blown their loads and left, and it was just Jeff and I in the room.
"So how was it?" he asked me.
"Fun," I said. "To be honest, I think I'd have had more fun just hanging out and fucking around with you."
"Yeah, but remember how you told me you wanted to experience other guys, and see what they were like?"
I nodded, busted by my own words. "Good point. Gotta fuck 'em all," I said, back in my Pokémon mode.
---
November 1, 2000
Hamar, Norway
Will
JJ came off the ice and I was waiting for him. He got to practice on the ice twice a day for 55 minutes each, and this was his first session today. "Dude, you did really well," I told him.
"You think so?" he asked.
"Fuck yeah." I was serious. He looked better than Shane, Kristoffer, or that Russian guy. He talked to Tiffany and his coach, and I paused to talk to the other guys as they came off the ice.
"Hey," I said to Shane.
"Hey," he said, but kind of coldly. He brushed past me, definitely blowing me off. God, these guys could be bitchy.
I turned to watch him walk away, then turned back to find myself face to face with Kristoffer. "Hello," he said, kind of shyly. His blonde hair swooped across his forehead, so when he looked down and talked to me it made him look really cute, like he was hiding behind his bangs. The only negative about his appearance was that he had a pretty bad case of acne.
"Hello," I said, smiling at him. "I'm Will." I shook his hand.
"I have heard about you."
"Oh you have, have you?"
"Most of it is good," he said, teasing me.
"Most of it?" I was about to grill him on that when JJ finished up and walked over to me.
"Most of it," he repeated.
"I'll see you later," I told him.
"Maybe," he said, flirting a little. I followed JJ backstage, since I had a pass. That was pretty cool. Not even Tiffany could go back here.
"You're doing really well," I said to him.
"So are you," he said, being bitchy.
"What's that supposed to mean?"
"I thought you were here to help me out, to be supportive, not to see if you could fuck every skater here," he snapped.
I stopped him and made him look at me. "I can't do both?"
"That's why you came here. It wasn't for me. It was to get laid."
"JJ, I can get laid at home. I'm just having fun. When have I not been around for you? You tell me what you need, what you want, and I'll help you out."
He shook his head and tried to walk away, but I stopped him. He glared at me for that. "People come up to me and they don't talk about how I skate, they don't comment on my moves, they don't say shit about that. You know what they talk about? They talk about my brother, and how hot he is, or what a good fuck he is. Just like you always do, you come in here and take over, and everything is all about you."
It kind of pissed me off that he was being such a diva, but this was his show, and I was here to help him out, not upset him. "I'm sorry about that. I didn't mean to steal your spotlight."
"Well you did," he said, and started walking away.
"Hey," I said, stopping him yet again. He turned and looked at me. "I'll try to do better, OK?"
"Alright," he said, but he didn't believe me.
I started walking with him again. "How about if I only fuck two guys a day?" He gave me a dirty look, but I smiled at him to show him I was joking.
"How about one guy a day? Is that too tough for your libido?" he demanded, still being nasty.
"One skater per day," I repeated. "Will that make you happy?"
"Yeah," he said grudgingly, and smiled at me.
"You really are doing well out there," I told him again. He beamed at me, sucking up my positive comments. "You even got that limbo move down."
"Thanks," he said. He went off to do his cool-down routine and change. I reached into my pocket to check for my cell phone, but it wasn't there. I realized I'd left it in my room. Now I had a dilemma. Jack Davis had told me it was really important for me to be here to help out from 10am to noon, and it was only 10:15. At the same time, today was the day that everyone was flying in, so I needed to have my phone with me.
I tracked down the lady who was pretty much in charge when Jack wasn't around and told her my dilemma. She told me it was cool for me to go back to the hotel and get my phone, but I still felt pretty bad about forgetting it in the first place. I sprinted back to the room as fast as I could, put the key in the door and burst into the room. I got one pretty big shock when I did. There was Jeff, naked, looking beautiful as ever, fucking Jack Davis. No wonder the guy wanted me to be at the rink.
Jack looked at me with a combined expression of fear and anger, while Jeff just smirked. "Sorry about that," I said nervously, then walked over to the nightstand and grabbed my phone. I walked out of the room, shutting the door firmly behind me, wondering what the fuck Jeff was doing banging Jack Davis.
At noon JJ, Tiffany, Jeff, Michael, and I went over to the condo Stef had rented. It was actually closer to the rink than the hotel, and really nice. We toured it, and then went out to lunch.
"I have a copy of the floor plan, and I made out a list of room assignments," Michael said. I glanced at it briefly, noticing that he'd put me up on the top floor, in the smallest room. It didn't even have a bathroom.
Before I could rip Michael a new asshole, Jeff pulled out a similar diagram and handed it to us. "Nope, this is how things are going to be done. I already worked it out with Stef." Michael really gave him a dirty look, since he'd ended up with the room he assigned to me, and he had to share it with the guy who was guarding my dad. I noticed that my room was on the ground floor, which I thought was really awesome, since it would make escaping a lot easier.
"Where's JJ staying?" I asked, looking at the layout.
"I'm staying at the hotel," he said. "I'm rooming with Evan. And no, you can't stay there too," he said, being bitchy.
"Whatever," I said. "Why are you staying there?"
"I want to be with everyone else, and that's what we're supposed to do."
"Do you want us to try to get a room there so Tiffany can stay with you?" I asked.
"They're full-up," she said. "This will be fine."
"When's your next practice?" I asked JJ.
"I go on the ice at three, so since its one now, I need to get back soon."
"I talked to Stef, and he said they plan to get to the condo around eight," Jeff noted.
"So you want to meet at the condo for dinner?" I asked JJ.
"I'll just stay at the hotel," he said. "I'll see everyone tomorrow. They'll all be jet-lagged anyway. Don't worry about me; I'll get dinner on my own."
"I figured Michael and I could handle moving the stuff over to the condo and getting it all set up," Jeff said. Michael looked annoyed that he'd been volunteered to help.
"Works for me. My stuff is all packed up," Tiffany said.
Mine wasn't, a major organizational oversight on my part. "I got you covered," Jeff said in my ear. I smiled at him to thank him.
We finished eating and I walked back to the rink with Tiffany and JJ. They talked all about JJ's routine, and I listened, pretending to be interested, even though I really didn't know half of the stuff they were talking about. At the rink, Tiffany had to wait in the stands, but I went back to the dressing room with JJ. He was so focused, so intense, it was just a little scary.
"Do you have everything you need?" I asked, trying to be helpful.
"I'm fine. I don't need any help."
"Alright," I said. "Good luck. I'll be with Tiffany, watching you." He didn't say anything, but I just ignored that. We were here for him, even if he was a little bitch. I took a seat in the stands next to Tiffany.
"So I hear you've been a busy boy," she said.
"These guys have big mouths," I groused.
"Being busted with you could be a real problem for an American skater. Be careful," she warned.
"I haven't said anything, and I've been careful as hell. They're the ones who go around talking about it," I said, frustrated. "So now JJ's all pissed off at me too."
"You stole his spotlight," she said calmly. "What did your mother say to you at the airport?"
I sighed. "She told me to be nice to JJ and not to try and make him feel like shit like I usually do." I wanted to stop there, but I couldn't. "You know, I've tried to be there for him, to do what I could to be supportive. Where has she been? What has she done for him lately? So I step in and try to be a good brother and she rags on me?"
"How was she supposed to know that you've done that?"
"Maybe she could ask me? Or maybe she could ask JJ? It seems like no matter what I do for either one of them, it's never good enough."
"What's it going to be like when she moves back to Malibu?" Tiffany asked. "I'm wondering if it's safe to bring my shoes with me."
I looked at her, and saw her grinning slightly, as she gave me shit. "I'll tell you where I'm at. You know how my dad is the chairman of Triton's board, which means that he and the other board members basically get to set the rules on how Triton is managed?"
"Yeah."
"Well, if I was a corporation, and I had a board of directors that was there telling me what I could and couldn't do, she's no longer on it."
"Will, she's your mother," Tiffany said firmly.
"She's my mother, but she's given up her right to tell me what I can and can't do. I've been through way too much crap with Dad and Robbie to get to where I'm at now, and I'm not going to let her come in and try to fuck things up for me."
"Maybe she'll be on your side. Maybe she'll understand where you were, and what you went through."
"That's why what she said at the airport upset me. And she was even bitchier when I got back from Hawaii. That showed me that she didn't get it at all, and that she has no clue about me and what I dealt with. So that's where I'm at. And if that's a big issue, then one of us is leaving Malibu."
"You're running away again?" she asked caustically.
"No, I'm allowed to pick where I want to live. That's the deal. I picked Malibu because I like my school, I like the beach, and I wanted to rebuild my relationship with Dad and Robbie. But if she's going to turn Malibu into a concentration camp, then I'm moving to Paly so fast your head will spin."
"I just have one favor to ask you." I looked at her, saying nothing. "Try to be patient and work with her."
"Why?" I asked, not because I wouldn't, but because I wanted Tiffany to tell me why I should.
"Because she's been through hell, and she still has a way to go to get back to how she was."
"Tiffany, she didn't love me before she got sick. She didn't really give a shit about me then. How is getting back to that point going to be good for me?"
"She loves you," Tiffany asserted.
"Prove it. Show me something, tell me something, to prove it," I demanded.
"I just know," she said lamely.
I gave her a really dirty look. "I never thought that you would bullshit me." I got up and walked off to another section in the rink and sat all by myself, and watched JJ, Shane, Kristoffer, and the Russian guy skate. They were all good, but JJ and Shane were definitely better than the other two guys. When they were done, they did their cool-down routines. I waited for them to finish by the tunnel, which was their route back to the dressing rooms.
JJ was done first. "You did really great," I told him effusively.
"Thanks," he said, as if my words meant nothing, and walked right past me.
Shane was next. "You looked really good out there," I told him.
"Right," he said coldly, and walked off like JJ did. The Russian guy came off the ice and had such a cold demeanor; I didn't say anything to him.
Then the Swedish guy came off the ice. "Hey," I said to him.
"You came to watch me skate?" he asked, smiling.
"Well, you're on the same ice as my brother, so yeah, I guess I did," I joked.
"He is good, and so is Shane," he said. "I can be as good as them, but not always."
"As long as you're good when the competition starts, that's what matters," I said. He started walking back to the dressing room, and I walked with him. "You done for the day?"
"I am supposed to eat dinner and go to bed," he said.
"You want some company?" I raised my eyebrows to flirt a bit.
"With which one?"
"Both, if you're lucky," I joked. He laughed. "How about we start with dinner?"
"Where do you want to go?" he asked.
"You pick the place, and I'll buy. Somewhere where I don't have to eat fish."
"Let me change clothes. I'll meet you in the lobby."
"You got it," I said, and headed out to the main lobby. I was tempted to just go out and not tell anyone, but with my dad and Stef coming in, that wasn't the best idea. I called Jeff's phone.
"What are you up to?" he asked me pleasantly.
"I'm going out to dinner with that Swedish skater, with Kristoffer."
"Dude, he's hot," Jeff said.
"I thought you were into older guys," I teased.
"Older guys can be sexy, especially if they're powerful," he said.
"Dude, it's your dick," I joked.
"You know what they say about Swedish guys," he said. "They have huge cocks."
"You are such a size queen," I said, cracking him up. "I'll let you know when I find out."
"You gonna be late?"
"I doubt it, but I just wanted you guys to know what I was up to. I'll keep my phone handy."
"Alright," he said, and hung up.
"You ready?" Kristoffer asked, surprising me.
"Absolutely," I said, smiling.
"Since you do not like fish, I will take you to an Italian restaurant. They have pizza there."
"Sounds good to me," I said. "So where are you from?"
"Gothenburg. It is on the coast, toward Denmark. It is a very pretty city, and the biggest in Sweden, after Stockholm."
"I think I've heard of it," I told him.
"Probably because that is where Volvos come from," he joked. "You are from California, no?"
"Malibu."
"But you do not skate?"
"No, I'm a surfer," I told him. We had a really nice dinner. He asked me all about life in California, about my school and my family, and talked about how much he loved skating, and how he played the guitar. I was really enjoying him, so much that I lost all track of time. I looked at my watch and saw that it was already 7pm.
"I need to get back," he said.
"Me too. My parents get in tonight. I should be there when they arrive."
We walked back to the hotel, having a nice time just bullshitting. He liked to make fun of his Norwegian neighbors, and he cracked me up with his wisecracks. I spent most of my time with him laughing. When we got there, he stopped and smiled at me shyly. "If you get bored, you can come see me later."
"What room are you in?" I asked.
"Three twelve," he said.
"What about your roommate?"
"He is occupied tonight," he said mysteriously.
"I'll see what I can do," I said. I winked at him and walked back to the condo, anxious to see my family, but even more anxious for them to go to bed so I could sneak back to the hotel and see Kristoffer.
Copyright © 2013 Mark Arbour; All Rights Reserved.
25

1
Story Discussion Topic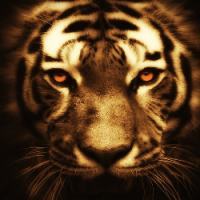 Open Club · 132 members · Last active
A fan club for Mark Arbour to chat about his stories
---
Chapter Comments