Comments Invisible in Dark Mode Bug Has Been Reported. We are working on patch.

Paternity - 12. Chapter 12
September 29, 2000
Escorial, CA
Wade
"Hey Wade," Sean said as I answered the phone.
"Hey there. Am I a rich man?" I asked.
"You are. It hasn't been easy. The bank was putting up some barriers at first, but I think they figured out they'd better not piss you off or you'll pull all your money."
"Greed. What a great motivator," I joked. "So what's the next step?"
"They want to talk to you on Monday. They're going to send someone out here to meet with you. I set it up for 10am. Will that work?"
"It will."
"I was planning to be there with you, if you want me to." He was acting a little nervous about that, because it would be billable time.
"I want you to be there," I affirmed.
"You may want to have an idea of how you plan to handle all your assets, and what you want them to continue to manage," he said.
"Their performance has been pretty average, and their fees are high," I told him. I'd been studying my assets pretty closely. "Those are both going to change."
"Should make for an interesting meeting," he joked.
"You still coming down for the game tomorrow?"
"And dinner afterward," he said. God, he was sexy. I was so excited to spend more time with him.
"And dessert after that," I teased.
"Maybe we can have dessert before dinner." He was being playful now. I felt my dick swell as I thought about being with him.
"Maybe." Matt came sauntering out of the house, ready to go to the rink. "I have to run."
"I'll see you tomorrow night."
"You got it." I hung up the phone.
"Your lawyer?" he asked. He was a little jealous, and it showed.
"Yeah. Apparently, the bank wants to send someone out to meet with me on Monday. They want to try and retain those assets."
"You should let Stef and Brad manage it for you," he suggested. I was planning to do that with some of the money, if they were willing, but I wanted to be more diversified than that. They'd tell me the same thing, anyway.
"Good idea," I said, just to make him feel like he was contributing.
"So when do I get to meet this guy who has you all hot and bothered?" He started driving down the drive.
I rolled my eyes at him. "First of all, no one makes me hot and bothered like you do." He smiled at that, and I reminded myself that I wasn't trying to break him down or hurt his ego. I reached over and ran my hand up his inner thigh and started massaging his crotch.
"Christ. We have a game to play."
"Stop the car," I ordered.
"What?" He stopped the car. I reached over and pulled his zipper down. "What are you doing? We have to get to the game."
"We will, in about five minutes," I said. I pulled his dick out of his pants and stroked it gently, getting him hard. He stopped arguing and just lay back and let me jack him. I really got him hard, and then I leaned over and took him into my mouth.
"Dude, you're blowing me on the driveway," he said.
"Want me to stop?" I asked, pulling off of him long enough to say that.
"Fuck no." In no time at all, I was swallowing his load.
"OK, you can go now," I joked.
"Thanks," he said, and smiled at me.
"My pleasure," I said, licking my lips and cracking him up.
"So when do I get to meet this hot lawyer?"
"Tomorrow night. He's coming down to watch the game, and then he's taking me out to dinner."
"You'll miss the parties," he groused.
"But not the parties tonight," I said. "I'm hoping for a hot night." I leered at him.
"Dude, ever since you met that guy, you've been all fired up," he said. "I like it."
I laughed. "Me too." He parked his GMC in the lot and we grabbed our bags.
"The first game of the season," Matt said wistfully as we walked into the Ice Palace. "I hope we do well."
I was betting we'd get our asses kicked, but I didn't say that. "I hope so too," I agreed. "Good parties afterward, either way."
"Point." We filed into the locker room and went over to the side of the room with the better lockers. This was the side for upperclassmen. The underclassmen were on the other side of the room, with the shitty lockers. Since the team was pretty young, and in transition, not only were our lockers better, it was less crowded. Matt, Cole, Konrad, Cramer, and I had done our time over there the past two years, so this was a big moment for us. The first game of the season, and the first time we'd be on this side of the locker room for a real game.
As more guys got there and started to get their gear out, the locker room began to get that same nasty smell that all of us were used to, but none of us liked. It was a combination of stale male body odor and mold, something no amount of spray disinfectant could adequately remove. I was fastidious about keeping my gear clean, but some of the guys were pigs. I'd probably have guessed Matt would be in that latter category, but he was actually really careful with his gear. I noticed that was even more pronounced since he'd become captain.
Matt got ready really fast, and went off to find the coach. "How we gonna do tonight?" I asked Cole.
"Gonna get smoked," he said, shaking his head.
"Get your D in shape," I teased.
"Give me a free hand, and I will," he said. I almost laughed at how scripted it appeared, that Carl walked in right after Cole said that. Matt may not be trying to fuck the guy, but he had wrapped a protective shield around him. It was causing a lot of problems with our defensemen.
Carl was carrying his bag, which was strange, and walked over to our side of the locker room. He put down his stuff and opened one of the lockers. "What the fuck do you think you're doing?" I challenged. There was no way he was dressing over here. He didn't deserve it, and it would send a horrible message to the rest of the team, giving this slug precedence. Matt should be here telling him to fuck off, but I knew that wouldn't happen. Cole was next in line, but he wasn't jumping in either. I was the next logical candidate to enforce the rules, and I was determined to do it.
"Putting my stuff in my locker. I'm over here," he said matter-of-factly.
"Bullshit. Get your ass out of here. This is for upperclassmen only," I said firmly.
"Fuck you. The captain makes the call on that."
"Fuck you, asshole. The captain has no right to make that call." I knew that there was no way I could back down on this now, so I got right in his face. Of course, Matt chose that moment to come walking back into the locker room.
Carl smirked and played on that. "The captain can't assign people to different lockers? What the fuck good is being captain?"
"It's about tradition. This is where the upperclassmen change. These are our lockers. It was like that when we got here, and it will be like that when we leave here. No individual captain has the right to change that." He just looked at me, then over at Matt, waiting for him to intervene, but Matt was stuck. If he'd agreed to let Carl dress over here, he'd made a stupid decision, and now he'd have to pay for it. Either way, he was going to lose face on this deal. "I told you to get the fuck out of here. Are you fucking deaf?" I yelled.
All the guys had stopped dressing. They were there, just frozen in time, watching the big standoff between Carl and me. I looked at Matt out of the corner of my eye and saw him wavering. He should have stepped in and done something, one way or the other, but he was conflicted. It was a bad sign. "Who's gonna make me?" Carl asked, standing tough.
"I'll kick your ass all over this fucking locker room, dickwad!" I shouted. I wasn't sure that I could actually do that, but I'd learned a long time ago that fighting was part of hockey, only it wasn't a fight to the death. All you had time to do was land a few punches before you were pulled apart. I could take a few punches.
The coach came walking into the locker room, and that really changed the dynamic. He was the big authority figure, well above Matt or Cole, and most of the underclassmen were scared of him. "What the fuck is going on in here?" he demanded. "We're supposed to be getting ready to play, and you fuck-ups are in here fucking arguing!" Our coach liked to say 'fuck' at least once in every sentence.
"Matt said I could dress over here since it's crowded on the other side," Carl whined, and sounded like such a big pussy several of the guys snickered, Gathan included.
"This area is reserved for upperclassmen," I said firmly. "He's a sophomore."
"What the fuck difference does it make, Danfield?" He must have known that Matt had made the decision, and he was trying to back Matt up. He knew better too. This was the price he paid for being completely uninvolved in the team dynamics, and on how we interacted. He focused only on how we played on the ice, and our skills there, but beyond that, he checked out.
"It makes a big fucking difference. It's a tradition. It's the way things are. It was that way before I got here and before you got here," I said. I was so not putting up with any shit from this guy. Most of the rookies gasped in horror as I stood up to the coach, but this was important. "And if we are going to change it, it sure as fuck isn't going to be for this douche bag." That got some loud snorts from the guys, while Carl, Matt, and the coach just glared at me.
"We'll change it if I fucking say we change it," the coach yelled. That was bullshit, and he knew it. Nothing was more important to a team than traditions and customs. Some guys were super-paranoid about certain things. Cole, for example, always put his left skate on first. If he put the right one on by mistake, he'd take it off and put the left one on, then put the right one back on again. Klip dipped his mouth guard in Scope before every game. One time we didn't have any Scope, and we lost, and everyone seemed to think the lack of Scope on Klip's mouth guard was why. You didn't fuck with tradition.
"Then you can fucking play forward in my position, because I'm not going to be on any fucking team that changes the rules for the worst fucking player on the team," I said to the coach.
We were there, a standoff, when Cole spoke up. "Haupt, get the fuck out of here." No one expected that. No one expected Cole to go up against the coach, and they sure as hell didn't expect him to go against Matt.
"Coach, we don't want him over here either," Klip said. That made almost everyone laugh, and did a lot to dissipate the tension. I felt someone at my shoulder, and glanced to see that it was Konrad, backing me up. The upperclassmen were uniting behind me.
The coach's eyes fluttered around as he gauged the mood in the room. "Well they're right about one thing, Haupt. You suck. Get over there where you're fucking supposed to be." Pretty much everyone snickered at that. Carl just glared at me as he took his bag and went back over to the other side, where they just looked at him like he was an idiot. "I'll see you two in my office," he said to Matt and Cole. "And bring that one with you." He gestured at me as he stormed out.
Matt gave me a really dirty look until he saw the fire in my eyes, and then he left the locker room to follow the coach. "Looks like we got a meeting," Cole said with a small grin.
"Looks like it," I agreed, as I tied my skate. Cole and I walked out together, treading over the rubber floor that was there to make sure our skates didn't get fucked up. We walked into the office to find the coach ranting at Matt about the situation, and our team in general.
"You just had to make a big issue out of nothing, didn't you," Matt accused as soon as I walked in the office. That didn't really piss me off. He was embattled, and he was trying to show the coach that he could handle the situation.
"It wasn't nothing," I said. "This shit is important. Did you tell him he could dress with us?"
"Yeah," Matt said.
"Well that was a stupid decision, and you deserved to be called on it."
"Just because you don't like him…" Matt started.
"Look, dumbass, this has nothing to do with the fact that I think the guy is a worthless piece of shit. You're in here, changing the traditions of our team. All you guys know this is important shit. Go in there and tell Konrad he can't put his grandma gloves on underneath his real gloves." Konrad had these little gloves that he wore under his hockey gloves to sap the moisture. I called them grandma gloves. I turned to Cole. "Take off your skates and put the right one on first."
"Not happening," Cole said.
"You should have known better," I said to Matt.
"What gives you the right to tell him to move?" the coach demanded. "Who the fuck do you think you are?"
"No one else was doing it," I said, looking at both Cole and Matt. They both looked down, guilty.
"It's still not your place," Matt said, finally getting his balls back.
"Bullshit," I said loudly. "You two dipshits aren't showing any leadership at all. This team sucks. We're going out there tonight and we're gonna get our asses kicked. Anyone in this room who says otherwise is lying."
"With that kind of attitude, we sure as fuck are," Matt said, just as loudly.
"You undermine the whole team when you give privileges to the worst fucking player on the team. All you do is criticize the guys who are good, demoralizing them," I yelled at Matt. "And you don't say shit," I said, turning on Cole. "You're supposed to have the D together, and you just let him," I said, gesturing at Matt, "fuck them all up." Cole said nothing. "And what the fuck are you doing?" I yelled at the coach. "You let that douche bag on the team and kept him there. You don't know what the fuck is going on with any of these guys. You're gonna let this go on all season? How come we don't have better talent?"
"Don't tell me how to do my fucking job!" he yelled.
"I'm telling you that you're not doing your fucking job," I yelled back. "There's a mirror. Go look at it." I rarely got this angry, and rarely yelled like this.
"If you don't like the way I run my team, then get the fuck out of here," the coach said.
And then it hit me. This was such a waste of my time. I was here, doing something that I didn't like anymore, creating conflicts and problems with Matt, and it just didn't matter. I could be spending time on my homework, or with Riley, or figuring out what to do with all my fucking money. Instead, I'm here, worrying about a club team. No one at Stanford was all that keen on sports anyway, and not many of them gave a shit about hockey. "Do you want this to be my last game, or do you want me to bail now?" I asked him.
Matt was freaking out now, and so was Cole. They looked at me, their mouths agape. None of them expected it to come to this. Matt finally spoke up. "Dude, you can't just quit," he said plaintively. "It's not your way."
"I'm not gonna sit around and be part of a sinking ship. I'm not like those guys who played their instruments on the Titanic when it sank. I'm smart enough to hop into a lifeboat."
"What about the women and children?" Cole joked.
"I'm leaving them behind to play hockey on this team," I shot back in a slightly humorous way. "They're better than Haupt."
We all just stood there, in a weird sort of haze, which pissed me off even more. "Alright, since none of you seem to be able to make a fucking decision, I'll do it for you. Tomorrow night is my last game." I turned and flung the door open and stormed out, slamming it behind me. I walked toward the locker room and paused in the corridor, waiting to get my emotions back under control. Someone who was watching me would be surprised by my outburst, but in this game, it wasn't all that unusual. That had been the thing about hockey: it let me vent myself more openly than I normally did. I could work out my aggressions on the ice, I could say what I meant in the locker room, and then I could be calm and refined in normal life. I wondered what I would do without that release. Maybe this was more important than I thought. I guess I'd find out after Saturday.
I went back to the locker room. It was deserted, with all the guys already out on the ice warming up. I smiled wryly as I looked at my locker. I'd get to spend all of two games on the upperclassmen side. Was I wrong to call Matt and Cole out for providing shitty leadership? They assumed those roles, and the responsibilities that went with them. If they did well, as Turner had, they earned the respect and admiration of the whole team. If they didn't, the team would decay into a mess, and that's what had happened now. Cole was easy to figure out. He was such an introvert, that he really didn't take too big of a leadership role. He would work just fine under a strong captain, but Matt wasn't a strong captain.
I thought Matt would excel in this role, that he'd really come into his own, but he hadn't. It would be easy to slough it all off on Carl, and blame him and his influence, but even I was fairer than that. No, this was about Matt. Matt was the best player on our team, of that there was no question. I thought about JJ, with his diva personality, and laughed. Maybe Matt was like that? Maybe he was one of those guys who couldn't really lead the team, because he was so good he couldn't understand why the other guys weren't. I was pondering that when the door flew open and Gathan came in.
"Coach says to get your fucking ass out on the ice," he said. He had a huge grin on his face.
"What are you smiling at, asshole?" I asked with a grin.
"That was kick-ass. Everyone was cheering you after you left."
"Even Haupt?"
He laughed even harder. "OK, almost everyone."
I popped off my skate guards, put them in my locker and shut it, then nodded to Gathan. "Let's go."
"Team meeting after the game," Gathan told me. "Parties will have to wait." No surprise there.
"Won't matter to me. I'm done after tomorrow night."
"What?" he asked, all upset.
"I'm off the team."
"Dude, the whole team will back you up. They can't kick you off the team!"
I grabbed his arm. "They didn't kick me off, I quit. I have too much shit on my plate to deal with, I don't need this. It used to be fun, and now it's not."
"That sucks. If you're not around, I don't know if I want to play."
"Maybe things will be better," I said, trying to soothe him.
"Yeah, if Matt was quitting instead," he said, and then seemed to regret it.
"He's the best player on the team," I told him.
"Yeah, but he's a shitty captain." I said nothing, just walked out to the rink and got on the ice. I started skating fast in our zone, building up speed, working out my bad mood. I saw Carl skate up to Matt, then skate away, dejected. Matt was pissed, really pissed, but he'd be thinking about things right now, and he wouldn't want to be bothered. I knew that; I knew him. We did our warm-ups, did our drills, and then left the ice so the Zamboni could clean it. We assembled back in the locker room, a demoralized group, and the game hadn't even started yet.
"All right, listen the fuck up," the coach said. "You dumb fucks are done playing your fucking games, like you're a bunch of fucking figure skaters. We have a fucking game to play, and we have to fucking win this one. You fucking hear me?"
"We fucking hear you coach," Klip said, getting a glare from the coach and a chuckle from all of us.
We filed out and lined up in order of seniority. "Ladies and Gentlemen, your 2000-2001 Cardinal Hockey team!" the announcer blared. We skated onto the ice with the crowd cheering. There was good attendance for this, our home opener, plus we were playing Santa Clara, which meant that we had a bunch of their fans here too. I stood out on the ice with the game starters, an honor I'd earned after last season. They read off the names, and everyone got a lot of applause. I was trying to be objective, but it seemed like I got more cheers than the others, that is until Matt's name was announced. Our crowd went wild for him. He was our lead scorer, and the fan favorite. I looked over to him and pulled out my mouth guard so he could see me smiling at him, enjoying his fame and success. He nodded to me, as we put our differences behind us and focused on the game.
I glanced up in the stands and saw my whole extended family there. JP was there, looking staid in a Stanford cardigan, with Stef sitting next to him, all bundled up in a fur-trimmed jacket, looking like he was about to go skiing. Brad and Robbie were there, cheering loudly for us. I watched as Jack and Brad did a shot together, getting a disapproving look from Claire. I was surprised to see JJ and Will there, but they were. Will was cheering energetically, while JJ just looked pissed off. Will had brought his hot friend with him: I watched as Ryan cheered for us too, but it was a more mechanical cheer. They'd come up from LA just to see us play. And Darius was there with Ella. He was wearing a Santa Clara hoodie, probably just to piss us off. "Dude, they're all here," Matt said, gesturing at the stands.
"Better play our asses off for them," I said. And all of the locker room bullshit was behind us. Now we were focused.
We did better than I thought we would, but we were still losing 3-2, and there were only two minutes left to play. Matt got both goals, and I got an assist. Klip got an assist as well. Carl hadn't played a single shift; he just sat on the bench, looking pissed off. I was sitting on the bench with Matt, watching our team try to stay in the game. We needed some luck, we needed to at least tie this thing up, but nothing was going our way.
"Put me in, Coach," Carl begged.
"Shut the fuck up, Haupt," he snapped. Matt avoided eye contact with any of us.
Konrad finally wrangled the puck loose from one of their forwards and skated down the ice. Their defensemen were all over him as soon as he made it into their zone, so he passed it off. The puck shuffled from player to player, and I felt the anxiety building. It was only a matter of time until they cleared it. We were missing our chance. The puck got passed back to Cole, and he wound up to nail it with his powerful slap shot, but their goalie was ready for him, and Cole saw that. Instead, he used the momentum to shoot a lightning pass over to Gathan.
Gathan had that same skill that Matt had, that ability to sense the game. I don't know if he actually saw the puck coming at him, or just felt it, but regardless, he was ready. In one swift movement, he caught the puck as it slid toward him and rocketed it through the goal. It happened so fast their goalie was still oriented toward Cole, and Gathan's shot flew right into the net. We all went nuts, jumping up and down on the bench, while the guys on the ice went over and mobbed him.
"Cardinal goal scored by number 53, Gathan Hayes! His first goal as a Cardinal!" the announcer shouted. I saw everyone in the stands cheering for Gathan, everyone except JJ. Whatever. He came over to the bench and I gave him a hug by putting one arm around him.
"Great job, Gathan," Matt said enthusiastically, and it was so rare for him to say anything good to Gathan, the poor kid went into shock.
"Thanks," he finally said.
"I'm really proud of you," I told him. "That was awesome!"
"How many more of those do I have to make so you'll stay on the team?" he asked me. I just rolled my eyes at him.
The coach called us around him so he could lay things out for us. "Alright you guys, we got a minute left to play. Let's close this fucking thing out so we don't go into fucking overtime." He turned to our goalie. "Frasier, you be ready to get your ass out of there as soon as we win the fucking face off."
We went up to take the face off. Matt was at center, with Klip on left wing and me on right wing. The coach sent Gathan and Cole out to back us up. This was our 'A' team. Matt won the face-off; he usually did, and tore past the Santa Clara line and into their zone. I was behind him, right where I should be, while Klip was on his other side. Their D swarmed toward Matt so he shot the puck, square on goal, but their goalie blocked it. The puck flew back and there it was, right in front of me. This was my chance to be the big hero of the game. I had the puck on my stick, and the goal in front of me. But the goalie had seen me get the puck, and he was there in front of me. He was good; he'd be tough to get around.
Matt knew that too, and he'd pressed on, so he was almost up to the goal. In a flash I shot the puck, but not toward the goal, toward Matt. He knew me; we played so well together, that he was expecting it. He deflected my shot right past the goalie and into the goal. The horn blew, and we went crazy.
"You didn't think we could win, now did you?" Matt said to me with a big grin on his face.
"Nope. Proved me wrong," I conceded.
We went back to the locker room and started stripping off our gear, then hit the showers. It was always a time of concern for me, since the guys knew that Matt and I were gay. I avoided making eye contact with them, and did my best to avoid staring at them. Matt was much more relaxed about it.
We were all getting dressed when the coach came in for his usual 'after the game' talk. Before he could say anything, Matt interjected himself. "I want to say a few things."
There was still some idle chatter, until Cole yelled "Shut the fuck up."
"I fucked up," Matt said. "It was wrong of me to tell Haupt he could dress in our section. I didn't think it was a big deal at the time, but fortunately, Wade called me on it. Our traditions are important. Cole, you keep putting your left skate on first. Konrad, you keep wearing your grandma gloves. And Klip, keep using the Scope. Your breath is nasty anyway." We laughed at that.
"Traditions are important, but we have a crowding problem. We have too many young punks. So I'd like to propose something. I'd like to suggest that we pick the underclassman that performed the best during the game, and he gets to change with us older guys during the next game."
"You'll just pick the hottest guy," Ganteaux joked.
"That would rule you out," I said, giving him shit.
"Who does pick the winner?" Konrad asked.
"Cole and I do. And if there's a tie, we'll let our Keeper of the Traditions, Wade Danfield, break it." That was pretty clever, a way to rope me back into the team and keep me from quitting. Fucker.
"Anyone got a problem with that?" Cole asked. No one said anything. "Then that's the way it's going to be."
"So who's dressing with you guys tomorrow?" Ganteaux asked. "Who you perving on?"
"We didn't need you to break the tie this time around," Matt said to me with a grin. "That honor goes to Gathan Hayes."
We all cheered for Gathan, and he was blushing and stammering. This is just what he needed: love and recognition. Matt walked up and whispered something in his ear, something that made him blush, and then walked over to me. "You happy?"
"Happy?"
"God, you're hard to please," he bitched.
"And you know that's not true," I said, winking at him. I raised my voice to address the whole team. "Let's do dinner. My treat."
More cheers. "Where are we going?"
"Let's go to that fancy Chinese restaurant," I said. We'd gone there last year and it had been really expensive. Brad had bailed us out and paid for it then.
"Are you sure?" Klip asked.
"Dude, I have so much money it's scary," I joked. "Really, it's not a problem. Let's go."
Copyright © 2013 Mark Arbour; All Rights Reserved.
Story Discussion Topic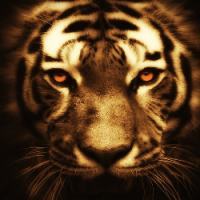 Open Club · 132 members · Last active
A fan club for Mark Arbour to chat about his stories
---
Chapter Comments