Paternity - 10. Chapter 10
September 23, 2000
Malibu, CA
Wade
"So why are you here?" I asked.
"Because I love you. Because I'm sorry. And because I need you to know that." He got it. I was so happy that he'd figured me out, yet again. "I have something for you."
"What?" He got up and I watched his magnificent form walk across the room, where he picked up a canvas bag. He brought it back to the bed, his dick swinging as he did, and set it next to me.
"The tapes." I looked inside, and saw VCR cassettes, all the normal size, plus the smaller one that was the original. "That's all of them."
"Thanks," I said, trying to keep from being emotional. If he was a dick, he could have kept one, but I knew how many copies he'd made, and they were all here. He was trying to tell me that he wouldn't willingly betray me again. I wasn't really worried about the "willingly" part; I was worried about what would slip out.
"I really fucked up. I know that," he said sincerely. "I'm so sorry that I hurt you." A tear actually fell down his cheek, and while he wasn't an ice god like me, that was pretty rare. I wiped it away as I tried to pick my words right.
"I think that you weren't thinking. I never saw you as doing this to hurt me on purpose, but you have to know how vulnerable this makes me. You know so much about me. You know more about me than anyone does."
"Yeah, but give me some credit for learning my lesson," he responded. He caught my gesture, my frustrated look. "What?"
"I don't want to fight with you. I'm tired of fighting with you." I meant that. I was sick of all this conflict. It was distracting, and I needed to be focused on all of the challenges that life was throwing at me.
"You mean Carl," he said, irritated.
"I mean I don't want to fight," I affirmed.
"He's still my friend." I said nothing. "You know tonight would have been a blast if I was at the Farm. I'm here with you, because I want to be, and it's been more fun so far than those parties ever could have been."
"Yes it has," I agreed. He stared at me, wanting more. I got that he wasn't going to let this go, this thing with Carl. "Look, it bugs me that you're friends with him after all that's happened. He's not blindly walking into this, he's plotting it out. How come that picture of his family suddenly appeared when I came back to his room? And how come he was acting all nice and smarmy when he made that comment about us having abusive fathers in common? It was all planned out, Matt. It was perfectly choreographed."
"You've been in Washington too long," he said dismissively. "You see schemes everywhere."
"I see schemes," I said seriously. I made him look at me, and acknowledge with his eyes who was the better politician, and who was better at figuring people out. "This guy is bad news for us. You seem to think his friendship is worth risking us. That hurts me almost as much as this bullshit," I said, gesturing at the tapes.
"Wade, you don't see the side of him that I see. He's a nice guy, a normal guy, just trying to fit in on the team."
"You're wrong, but I told you I didn't want to fight about this. I'm just saying that each of his little schemes drives us further apart. And you know what? Maybe that's not a bad thing."
"What? How can you say that?" he almost yelled, all outraged.
"You said it yourself. You're not ready to settle down and be with just me. You want to party and have a good time."
"So. We've been doing that for a long time now. It's working just fine."
"No, we haven't been. You have been. Ask me how many guys have fucked me since, well…"
"How many?"
"You and Cody. That's it."
"I didn't tell you that you couldn't fuck other guys." He knew this was not a good line of conversation for him.
"How many guys have fucked you?" He paused, ignoring me. "The real answer is that you don't know."
"What is this, some big guilt trip? So I'm a slut. What's wrong with that? I haven't lied to you, or said I'd do something I wouldn't."
"No, you haven't. You haven't done anything wrong. That's not my point. My point is that I really haven't done anything at all. And that's what's going to change."
"So you're threatening me? You're saying that if I don't give up Carl, you'll turn into..."
"You?" I asked, kind of teasing him, to lighten things up a bit. It wasn't all that successful. "Carl isn't part of this. I'm mad at you for being with him because of what he's trying to do to us, and because you don't believe me when I tell you about it. But I'm not arguing about that anymore."
"How is he not part of this?"
"This is about us, and the longer term. I'm not going to be like my grandmother, where I sit home and host tea parties while my grandfather goes off and fucks anything that moves. I've been that way, but I'm not doing that anymore. It's not about Carl; it's about a double-standard. If it's OK for you to grab your ankles for every hot guy you meet, then it's OK for me to do the same thing."
"I never said it wasn't," he said, but he didn't mean it.
"Then we don't have a problem."
"You said it was good that we were being driven farther apart. I don't get that?"
"Because I was too wrapped up in you to let myself care about another guy enough to let him fuck me," I said. "Now I'm not."
"That sounds like a problem to me," he said, pissed off.
"Why? You wanted your space, your freedom. You've got it. I'm just taking mine as well. You saying that's not fair?"
"No, I'm saying that I don't see why you think this is a good thing."
"Look Matt, I love you so much that it hurts. I really do. I can't imagine a time in my life when we aren't together in some way. I try to visualize it, and it just doesn't compute."
"I love you too, baby," he said, and kissed me.
"But that doesn't mean that I can love only you, and that I can be with only you."
"I don't know if I can handle you loving someone else," he said honestly.
"I get that, but that's the way it is. It's part of the deal. That's what's changed." I'd finally gotten him to the core issue.
"Why do I feel like I'm being blackmailed?" He was pissed again. "Like if I don't give up Carl and agree to be completely monogamous, you'll go off with other guys." He was treating this like some adolescent issue, where everything was black and white, and there was no gray area.
"I don't know why you feel that way. Even if you said that, I don't think I'm ready to go there."
That blew his mind. "You mean if I told you that I'd dump Carl, and only sleep with you until the end of time if you made the same commitment, you'd say no?"
"You get there in the end," I said playfully. He flopped his head back and sighed with resignation. He didn't like that one bit. Too fucking bad.
"Dude, I was so happy with my life, and now it's all fucked up." I could have thrown so many barbs at him about that, but I said nothing, knowing that he'd come to the same conclusions without me pointing them out. He sighed, and then changed the subject. "So how was your date?"
"Horrible."
"Really?" He liked that, which was pretty annoying, but I let it go.
"Dude, the guy just wanted to fuck me. He was all over me. Groped me at dinner, felt me up afterward."
"Sounds like my kind of guy," he joked.
"Actually, I kept thinking that if I were you, I'd be in bed with his dick in my ass," I joked. "I just couldn't go there with him."
"I have more fun," he teased.
"We'll see about that," I told him, creating a sobering moment. I felt bad about that, so I changed the subject. "I kissed Brad."
"Dude, you kissed Brad?" he asked, chuckling.
"Yeah, a real live kiss. Freaked him out big time."
"Robbie's going to kill you," Matt joked.
"I hope not. It was a nice kiss. I told him I wanted him to add me to his list of fuckable guys."
"Dude, I will be so jealous if you get to fuck him." Matt had always had a fantasy about being with Brad, but since he was like Matt's stepfather, that was a little too close to home, even for these guys.
"Yeah, but would you be pissed at me?" I asked with a raised eyebrow.
"Fuck no. I'd be jealous. And you'd have to tell me all about it." I laughed, he laughed, and then he kissed me. "Let me make love to you," he said.
"Yeah," I said. "Make love to me." We started kissing, side by side, letting our mouths communicate physically instead of verbally. I ran my hand across his well-developed pecs and tweaked his nipples, which got me a moan. I ran my hand down is body, across his six-pack, and followed his sexy treasure trail to his groin. I let my fingers flit lightly up and down the shaft and across its head, getting another sexy moan. My strokes got more insistent, and fired him up, enough that he rolled over on top of me. I spread my legs, letting his hard cock line up with mine, and then wrapped them around his strong body. God, he felt good, like one big muscle that was determined to unite with me.
I was so excited I'd given up all control, just going with whatever he wanted, whatever he did, using his moves as a guide on where to touch him, and what to do next. He broke off our kiss and nuzzled my neck, one of my favorite things. I just wrapped myself around him that much more tightly. He made to move down and get me ready. He was such a thoughtful lover, and I knew that if I let him go, he'd give me one amazing rim job, but I'd fucked him, and I didn't have a chance to really clean up after that. I knew he'd suck my dick anyway; once he was horned up, he'd do anything, but I was too compulsive to let him. I pushed him off of me, so it was like he was doing a pushup, and took the lube and generously lubed up his dick. He took the lube and worked it into my hole. I was kind of tense tonight, so he took his time to really open me up. Then he lined his dick up and pushed in.
I felt a tinge of pain, which was unusual. I sadly thought that it was indicative of how we weren't as close as we were, but my expression didn't change, so he didn't know about it. He started slowly, and after a few thrusts I was with him. He kept his pace slow and loving, and bent me backward this time, nuzzling my neck as he pistoned in and out of me. "I love you so much," he said. "God, how I love you."
I heard a moan come out of my mouth, and felt my body respond to his thrusts, to his words, to his caresses. And then I was his, totally and completely his, letting him guide my body along, letting him lead me up and down the hills of sexual pleasure, until his hand on my dick, in concert with his pounding thrusts, brought me off. He fucked me through my orgasm, trying to get there with me, but he couldn't quite do it. When I was done, lying there quivering, he made to pull out.
"No," I told him. "Keep going."
"It will hurt," he objected.
"Not if it's you," I said, and I meant it. It was uncomfortable, but so worth it to see the look on his face, the look that told me he got how much I loved him, and the response that told me that he returned my love one hundred percent. He tensed up, and then blasted his load in me, and damn did he cum. I'd be leaking tomorrow, I thought jovially. He collapsed on top of me and I just held him tightly. I was surprised when I felt something wet on my neck. I made him look at me, and saw that he was crying. "What's wrong?"
"I fucked us up so bad," he said, almost sobbing.
"Matt, it has to be this way. We'll end up stronger. We will." I'm not sure either one of us was convinced.
---
September 25, 2000
Escorial, CA
Wade
"You're going to miss practice today?" Matt asked me, all perturbed. You'd think the world was ending.
"Yep," I said simply. "I have to go to the City and meet with my lawyer."
"You have to do that this afternoon?"
"Yes I have to do that this afternoon. This is important. There's a shitload of money on the line here, for me, and for Riley," I snapped.
"It's just that you've missed a lot of them," he groused.
"I already know how to play hockey, and I know how to play with my line," I said logically. "This gives you a chance to focus on the slugs on the team."
"Like Carl," he said, and then looked guilty.
"He's not the only slug; he's just the biggest one. Don't work him out too hard. Maybe this will be your lucky day." He just glared at me, really pissed off. We knew each other so well that it was easy to push each other's buttons. I was really sick and tired of arguing with him about this. I tried to work him out of his bad mood by being playful. "I hope I didn't wear you out too much."
"I'm not complaining," he said, getting a little less grumpy.
"I think you are," I teased.
"Not a chance," he said, finally smiling. "It's just good when you're there."
"I'll be there on Wednesday," I promised. "I'll make Tuesday and Thursday too, but I may be a little late."
"I'll work on the slugs while we're waiting for you," he joked, and then gave me a nice kiss before running off to class. I wandered over to check on Tiffany. The trip up here had been pretty uneventful, primarily because Jeanine had been sedated the whole time. Matt and I had driven the Volvo up here, and we'd managed to avoid fighting for the whole day, a major coup for us. They'd put Tiffany with Jeanine and the babies in the other wing of the house. I was kind of irked by that at first, but I decided that my and Matt's lifestyles weren't all that conducive to babies, plus we could be pretty noisy at times. I felt myself blushing at that, and hurriedly got myself back under control. I knocked on Tiffany's door and entered to find her nursing Riley.
"How are you this morning?" I asked cheerfully.
"Peachy keen," she said sarcastically.
"You don't like it here?"
"I don't like the situation," she said. "I feel like a pawn."
I stood behind her and massaged her shoulders while she nursed Riley. "I'm going to go talk to this lawyer, and hopefully I'll get a good feel for what's going on. After I do that, we can figure out how to emancipate you."
"You're my very own Abraham Lincoln," she snapped. Jeanine wasn't the only one with post-partum issues.
"That sucks. I look really bad with a beard and a tall hat on," I joked. She smiled at my stupid remark, though, so it was effective. "I have to run."
"We'll see you when you get back," she said. I gave her and Riley a kiss, and sauntered up to the kitchen to grab a snack before I left.
JP came in pretending like he wasn't looking for me and this was just a coincidence, us meeting in the kitchen. "Ah, Wade. When you have a moment, could I see you in my study?"
I smiled at his formality. "Certainly," I said, and got up and followed him to his sanctuary. JP's study was a beautiful room. Escorial had a few rooms that tended to stay pretty much the same. The Great Hall, with its dismally gothic décor, was never altered, even though no one really seemed to like it. The dining room, with its massive table, was another mainstay, a room that had the occasional change of paint color, but was otherwise the same. And this room, JP's study, with its classic Old English look, was another traditional oasis in an otherwise modern and contemporary home. I admired his large desk, the exquisitely wood-paneled walls and built in bookshelves, and the maroon leather chairs and sofa. Then something caught my eye. "This is new," I said, gesturing at the Oriental rug.
He smiled at me. "You are the only one who has noticed. Not even Stef has commented on it. It is much like the other one, but I found the patterns in this one to be more pleasing."
"Just a little bit of change, but not too much," I teased.
"That is so. Good words to live by, especially in relationships."
"You think I'm changing too much, too fast?"
"I think you're doing what you have to do," he responded, validating me. Having him tell me that I wasn't being a whacked out nutcase in all of this made my mood soar.
"Thanks, JP. I don't want to lose him, but I need to find a place where we can both be happy."
He nodded. "The one thing I would advise is that you give him credit for learning and adapting. Matt is feeling a little embattled now, and he is so busy defending his new friend, that it makes it hard to see the flaws in that friend."
I stared at him, mildly dumbfounded. "So when I give him shit about Carl, I'm only making things worse?"
"That is a possibility," he said sagely, with his smirk.
"I'll have to keep that in mind," I noted, and let my mind explore a whole new strategy with Carl. "I guess I'm giving him a status in our relationship that he doesn't deserve, or have, by making him such an issue."
"You are meeting with Sean today?" he asked, changing the subject since he knew I'd gotten where he was going with Carl. "Send him my regards. He's one of the smartest men I've ever had in class. He's almost as smart as you."
"Keep talking like that," I said, flirting. "I'm no stranger to incest." He blushed, and I smiled at him, both because it was fun to tease him, and because the fact that I could joke about such a topic showed how far I'd come.
"That's actually the reason I wanted to see you. Just a moment, please." He got up and walked over to a paneled door and pushed on it gently. It popped open, revealing a safe behind it. He spun the dials smoothly and deliberately, then opened it up and pulled out the copy of the tape Matt had sent him; the tape of my father raping me. He walked over and held it out to me. "Now you have all of them."
I took it from him briefly, and then handed it back to him. The look of surprise on his face was priceless. "I'd like you to hang on to it. I trust that you'd only use it if you had to defend me or Riley."
He blinked at me, the magnitude of that statement impacting him. "I'm flattered that you would trust me after your recent experience."
"What Matt did has nothing to do with you and me. You've been there for me, more than you can ever imagine. I don't know how I could have worked through all of this shit without you."
"That's one of the nicest things anyone has done for me," he said. "Most of these people," he made a sweeping gesture with his hand to indicate he was referring to the whole family, "were stuck with me due to the circumstances of their birth. You chose me."
"Yes, I did," I said, and moved forward to give him a hug. He responded warmly, and it was deep, and meaningful. "I'm sorry. I know you're not big on hugs."
"Sometimes I am," he said, with a twinkle in his eye. He took the tape and put it in the safe, while I strode from his study with a smile on my face.
The drive to the City was smooth, which just made my good mood that much better. Massey worked for Brown & Hardwicke, one of San Francisco's biggest law firms. They had offices in the Financial District, and fortunately their building had ample parking for clients. The doors of the elevator opened up onto a reception area that was impressive, to say the least. A receptionist sat at a desk, and behind her was a wall of windows looking out at the Bay. It was breathtaking.
"Welcome to Brown & Hardwicke," the receptionist said politely. "May I help you?"
"I'm Wade Danfield. I have an appointment with Sean Massey. I'm a bit early."
"I'll let him know you're here. Won't you be seated? Would you like something to drink?"
"A Dr. Pepper, if you have it," I said, and took a seat on the soft leather sofa. There were a few other people there, but I ignored them. The receptionist brought me a Dr. Pepper in a tall crystal glass, and then left me alone. I pulled out some papers to read, assuming that I had about half an hour to wait before my appointment, but I'd barely started on the first paragraph when I was interrupted by that deep voice.
"Mr. Danfield?"
"Yes," I said, standing up and shaking his hand. He had a firm handshake.
"I'm Sean Massey." JP had told me that he was 27 years old, but he sure didn't tell me that this guy was stunningly handsome. From the name, I'd expected a guy with Irish looks, and he had them, only they were different than I'd assumed. I had this vision of bright orange hair, but his was a dark red. I'd expected green eyes, but his were blue, a very pale blue. They were so much different from Matt's almost-violet eyes, but just as pretty. His face was long and thin, with a nose that was slightly larger than would have been 'perfect', but somehow that made him seem stronger, and more handsome. And to top it off, he had the beginnings of a five o'clock shadow, even though it was only two in the afternoon. It made him look rugged and masculine. He gave me a slight grin and tilted his head to let me know he'd noticed me checking him out. I felt myself blushing, and that pissed me off.
"Nice to meet you," I said formally. "I'm a bit early."
"That's good. We have a lot to cover," he said. "Follow me." He led me to a conference room with those same floor-to-ceiling windows, only this view was of the City. He followed my look. "My office doesn't have these views."
"They will when you make partner," I said, acknowledging his ambition.
"Yes, they will." He pulled out a sheaf of papers. "I'm so glad you sent me that information on Sunday." He'd called me and asked me to fax him copies of the actual trusts, and their most recent list of holdings. "Would you like some more Mr. Pepper, Dr. Danfield?" I laughed at that, and at him. He must be a lot more nervous than he let on.
"I'm not a doctor," I joked. "Yet."
"Sorry," he said. He was blushing. How cute.
"Besides, you have to call me Wade." I was almost flirting, and he picked up on that.
"Sean," he said, holding out his hand again, as if we were meeting for the first time. We sat down and he handed me a paper, just one page. "This should solve most of your problems."
"Really?" I asked, surprised.
"Yep," he said casually, with pride in his voice. "You sent me a total of seven trust documents. Of those, the two that are the most valuable are the ones set up by your maternal grandfather and maternal grandmother. As near as I can tell, the value of those two trusts, combined, is $427,962,459."
I took a minute to flagellate myself for not being on top of my own finances. I had no idea those two trusts had grown to be that big. I figured they were worth $100,000,000 or so. I had no control over them anyway. There was a bank in Virginia that managed the assets, and any income I got from them was determined by my mother, who was the trustee. She'd been more generous recently than she had been in the past. "I didn't realize they'd grown to be worth that much."
"You're a very wealthy man," he said, smiling.
"Only it doesn't do me all that much good. My mother determines how much money I get. She likes to make sure I'm well-taken care of, but not so much that I'm independent."
"Not anymore."
I blinked. "What do you mean?"
"Your mother is pretty crafty, if you'll pardon me for saying so."
I laughed. "That's probably the nicest way you could have put that."
"These trusts were drafted some time back. They were drafted to provide money for the children of your mother, and her brother." The mention of my uncle temporarily cast a pall on the whole meeting, but I shook it off. "Since your uncle is deceased, and died with no issue, and your mother is unlikely to bear any more children, all of the assets were allocated according to the master trust agreement."
"That's why there's more money in there than I thought," I said out loud.
"Exactly. There was a sizeable transfer of assets earlier this year. The timing of that transfer was effected for certain tax reasons."
"So how does that get me out from my mother's yoke?"
"There's a clause in the trusts that gives the trustee, who is your mother, authority over when to release money to you, with minimum limits on how much you're supposed to receive." I already knew that. "She can release control of the trust to you once you are 25 years old, but she has to do it before you are 35." I already knew that too. "However, there's a stipulation in the trusts that states that once you have issue of your own, once you become a father, control of the trusts reverts to you immediately." That I didn't know.
"Does Riley have to be legitimate?"
He shook his head. "There was no mention of that. The only stipulation was that he has your family name. I thought that was odd, since as your mother's son, you will carry the name of her husband."
"This was drafted after their marriage," I told him. "My maternal grandfather was conscious of the strength and reputation of the Danfield name. That would have been a big deal to him."
"It makes sense then," he said.
"So what were all those papers about, the ones my mother wanted me to sign?"
"You'll notice when you read them that there is language in there that talks about your mother serving as trustee?" I nodded, getting it now. "If you would have signed them, you would have, in essence, given her ongoing control of your trusts. They would have superseded the clause making you the trustee. Now even after that, if you would have discovered the clause that let you take over after having a child, you could have gone back and tried to revoke those agreements, but then it would become a somewhat tangled legal issue."
"Pretty clever," I allowed.
"You caught all the stuff you were supposed to catch and more in those documents. In fact, I think she was testing you."
"Why do you think that?"
"Because the 'bomb' you caught was pretty sneaky. I think she planned that you'd find that one, feel satisfied, and ignore the big picture." He was right. That's why she'd easily accepted all the changes I'd faxed back to her.
"You understand my mother perfectly," I said, smiling at him.
"So does this mean you're hiring me?" he asked with a grin.
"I have no choice, since you've shown me how brilliant you are," I said.
"Then I need you to sign this representation letter," he said, handing me a contract delineating our attorney-client relationship. He'd already sent me a copy of it, so I scanned it and signed off on it. "Thanks. I'll be right back."
He left me alone in the conference room, which was good, since I was seething underneath my smooth veneer. So my mother had crafted this whole scheme to trick me into leaving her in control of most of my money. It was so typical of her, and the way she operated. Nothing was more important to her than power and control, and I, with almost half a billion dollars in my hands, was a lot less controllable than I was without it. She'd counted on my arrogance, the idea that I'd rely only on my own intelligence to review the documents, and figured that if she threw out a straw man, she'd lull me into a false sense of security. I'd find the stipulations she planted in there, weed them out, and feel satisfied, when that was absolutely irrelevant in the greater scheme of things. This was why I had to always be on top of my game when I was dealing with her. That's why I could never relax when I was negotiating with her. That's why my father let her rule their lives. It was much easier and safer that way.
Sean came back in the room, followed by a much older gentleman. "Good afternoon, Mr. Danfield. I'm Eugene Hardwicke, the senior partner here at Brown & Hardwicke."
"It's a pleasure to meet you, Mr. Hardwicke," I said as I stood and shook his hand firmly.
"I just wanted to personally welcome you as a client of the firm."
"Thank you, Mr. Hardwicke," I said. "Mr. Massey has been absolutely brilliant in working through my issues. I'm glad to be here."
"That's good to hear," he said, giving Sean an appraising look. We shook hands again, and he left.
"Does he do that with all your clients?"
Sean swallowed hard. "Only the good ones."
"Then I'll try to be a good one." He chuckled, and then began poring over the other trusts. They were set up by my paternal grandparents, as well as other distant deceased relatives. They didn't have the same clauses in them, but then again, they weren't worth nearly as much money. My parents would stay in control of them, so Sean had drafted agreements that mirrored the ones my mother and I had worked out already.
We were pretty engrossed in all of that, so much that I didn't realize how late it had gotten until I noticed it was getting dark outside. That and my stomach growled.
Sean laughed. "Hungry?"
"I'm always hungry."
"Want to go out and get something to eat?" He got kind of nervous. "I mean, you don't have to if you don't want to."
"I'd like that," I told him. "You pick the place, and I'll pay."
"Bullshit. I'll pick the place and I'll pay. That's what expense accounts are for." We chuckled about that and he started to get things put away. I almost laughed out loud as I watched him get everything organized and put in a large expanding file. The tabs were color-coded to match each trust. When he pulled out the papers in one and made sure they were all facing the same direction, I actually did laugh. "What's so funny?"
"You're very organized." He frowned at me. "I didn't mean to offend you. It's just that I get all kinds of crap for being that way. It's nice to meet someone who's as bad as I am."
The frown transformed into a smile. "Sorry. Didn't mean to be defensive. I get all kinds of crap for it too."
"So where are we going for dinner?" I asked as we strode out of the building.
"You like Chinese food?"
"I like all food."
"Good," he said.
Copyright © 2013 Mark Arbour; All Rights Reserved.
34

2
Story Discussion Topic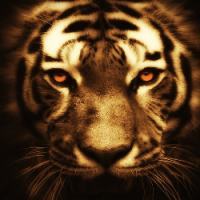 Open Club · 132 members · Last active
A fan club for Mark Arbour to chat about his stories
---
Chapter Comments