Paternity - 63. Chapter 63
November 12, 2000
Escorial, CA
Will
Charger and I were riding again. I was getting used to him, and enjoying him. When I'd watched Wade ride him, I'd been so impressed with his equestrian skills, and how he seemed to know just how to control the horse. Now that I was spending some time with Charger, who was pretty challenging, I was starting to realize that as much as the skill, it was getting to know the horse.
Dad and Pop had left yesterday almost right after our argument, which was pretty surprising. I figured they'd at least have stayed for the hockey game. I decided that they were rushing back to LA so they could make plans with their lawyer on how to thwart me. I'd called Burkhardt and talked to him about it, and he wasn't concerned about what they'd do. He was confident that they'd go along with it in the end, and so was I. He'd spent most of our time apologizing for sending out the papers early. One apology was enough; more than that was simply driving up my bill.
Once they'd gone, it was as if the storm cleared, and everything became pleasant again. Stanford won the game, and those guys had gone out and partied. I didn't go along, even though they probably would have let me, for two reasons. First of all, if I was going to get this emancipation thing through, I was going to have to avoid doing something stupid like getting busted at a college party. And second, Tony came up last night, and we'd had a blast.
At first he'd whined about his homework, and I found that to be a very unattractive trait, probably because it annoyed me so much when Pop did it. I reminded him that I had a lot of shit to do too, so we ended up hanging out and doing our work, while taking the occasional fuck break. It was amazing the way he ignited my body. It was funny, though, that even though I'd never experienced a lover as good as him, I really hadn't shared much with him about what was going on in my life. It was like we kept each other at a distance. It was weird, but I liked it.
I decided that I'd run the horse enough, and took him back to the stables. If Wade and I both rode him every day, and Grand took him out once in a while too, he was going to get a lot more exercise. The stable hand took him for me and led him out to cool him down. I paused to go out and give Charger a carrot, then went inside to get ready for dinner.
Sunday dinners at Escorial are usually more formal, and usually attract all of the family members within proximity. My Uncle Ace and Aunt Cass were out of town at some convention, but Aunt Claire and Uncle Jack were there. John had been super-busy this weekend, and he'd promised to come up later tonight and hang with me, but I could tell he really didn't want to, so I let him off the hook. I was happy in my world, with the people I had around me at the moment, and besides, I was hoping Tony might decide to come up again.
I paused to look at myself in the mirror, and was freaked out to notice that my pants were a little too short. I shrugged, assuming no one would notice. I strolled into the dining room slightly early to find Stef and Aunt Claire chatting about some new fashion trend. They eyed me up and down in such an organized way, it was like they were in sync. I made to walk to my chair, when Stef stopped me. "Turn around," he ordered. I sighed, and did as he said. "Stand up straight."
"I am standing up straight."
"Your pants are too short."
"It's what, maybe half an inch?" I asked. "Here," I said, trying to rearrange my pants to hide it, but they both just frowned.
"You have an appointment at 1:00 tomorrow?" Stef asked.
"I do not need new pants," I objected.
"You may be able to win arguments with your father, but do not assume that will translate into victory with me," Stef said. I couldn't help but laugh. He was so funny.
"Fine," I said, surrendering to the obvious.
"I think you've grown," Aunt Claire observed. She got up and looked at my jacket, checking the length of the sleeves. She looked at Stef and shook her head, in the same way a doctor tells a relative the patient isn't going to live. "You're very tall and handsome," she said, trying to take the sting out of it.
"Thank you," I said. "Can I sit down now?"
"You may," she said, smiling.
"Perhaps you would like to join us tomorrow morning? If we leave at ten, we should be able to find something to tide him over," Stef said. "Even though it will be off the rack."
"And we can work in a quick lunch," she said.
"No quick lunches," I objected. They looked at me oddly. "I'm a growing boy."
"You can eat more afterward. Besides, all that food is what is making you grow anyway," Stef said airily.
My Uncle Jack came strolling in with Grand; they'd probably been off talking about the house, or the land, or something like that. That seemed to herald the arrival of Grandmaman and Frank as well, with Matt and Wade behind them. Matt came up and patted me on the shoulder. He'd been really nice to me since we'd had our bitchy exchange, and made an effort to let me know that he was glad I was around. It was a nice thing to do, and I appreciated it, even if I suspected Wade was making him do it. I was just getting ready for a good relaxing dinner when Darius and Ella came in.
I hadn't spent any time with Darius since our fight here after I came back from Hawaii. We hadn't talked, or e-mailed each other. In my mind, he'd been a total dick, and I really didn't have anything to say to him. That was actually pretty sad, since I'd always looked up to him in the past as a role model. He wasn't the sharpest guy around from an academic standpoint, but he was amazing with his peers. It seemed that the only people he couldn't consistently get along with were JJ and me.
"You came up here, bringing more of your drama?" he asked me, being a total smart-ass and thinking he was being cool.
"Darius, I am not sure where you learned your manners, but that is simply unacceptable," Grandmaman said to him coldly. It was rare to see Darius totally freak out, but he did now.
"I'm sorry, Grandmaman. I was just teasing him," Darius lied, but he was so flustered we all saw through it. I smirked at him, and could tell that the thing he wanted most in the world at that particular moment was to take a swing at me. "It's good to see you," he said to me, with considerable effort.
"Thanks for coming up to dinner just to see me," I said, being nice, but pissing him off even more by making this all about me.
"So how long have you been here?" he asked me formally. Dinner wasn't as relaxed as I'd hoped it would be, but it was turning out to be way more fun. I enjoyed torturing Darius even when I liked him. When I was mad at him, it was sheer joy.
"I got in on Friday, and I go back on Monday after I stop by Menlo School."
"When will you be there?" Ella asked enthusiastically. "I'll have to try and say 'hi'."
"I have an appointment at 1:00."
"Appointment for what?" Darius asked, and just remembered not to sound like an asshole as he asked it.
"I'm moving up here next month. I'm probably going to go to Menlo starting in January." Darius frowned, while Ella smiled.
"That will be fantastic! I can introduce you to some of the people I've met. I thought it would be rough, starting out at a new place, but everyone there has been terrific." Aunt Claire eyed Ella with pride, happy at how polite she was being. She made Darius look like shit.
"Thanks. It's always strange starting out somewhere new. It will be good to have some friends there."
"Maybe she can introduce you to cute guys," Darius said, almost with a sneer.
"I'll bet she knows a lot of them," I said, making her smile at the compliment, while he turned green with envy. "We can check them out together."
Ella giggled, while Darius fumed. This was turning out to be one fantastic dinner. "So how do you think it will be there, for a guy like me, who's gay?" I asked. It came out stunted, showing how that made me a little nervous.
"It won't be a big deal. There are other gay guys there. And some who are but won't admit it."
"Maybe I can help them come out of their shell."
"Or their closet," Ella joked.
"So what did Dad say about that?" Darius asked.
"I'm filing for emancipation a week from tomorrow. After that, it won't be an issue for him. But for right now, he's not exactly thrilled."
"You're filing for emancipation? What a spoiled rotten little brat," he said with a sneer.
"Darius!" Grandmaman chided.
"Sorry," he mumbled.
I knew that the way to win this encounter was to take the high ground and make him look like shit. "Look, it would be nice if you'd at least hear me out on why I'm doing it before you pronounce judgment. You want to take an hour or two, I'll lay it out for you."
"I'll think about it," he said.
"So how's school going for you?" I asked him. I'd overheard Dad and Robbie bitching about his mid-term grades, so I knew this was a touchy subject. Being the good little brother, I probed the wound.
"Alright," he said. Grand gave him a disappointed look, and that alone was reason enough for me to keep my grades up. I never wanted one of those.
"Did you sign up for classes next semester? What are you taking?" I knew there was a good chance he'd have to re-take calculus, which is why I asked.
"I forgot what my schedule was," he said lamely, which was almost worse.
"Oh," I said, acting disappointed that he didn't know.
Ella intuitively saved his ass and started talking all about Menlo, and how awesome it was. I deduced that she hadn't really shared all that much at family gatherings, so we were all pretty interested in how her life was going. "One of the things that's important is sports. Pretty much all the guys do something."
I wasn't sure if all the guys played sports, but she meant that the guys she hung out with did, and those would be the hot guys. "I'm not sure what I'd play."
"No surfing?" Stef asked.
"No," I said. I'd already checked that out, and was pretty disappointed about it.
"Maybe you could swim," Darius said. I knew that he had some snarky comment he was just dying to launch out there, but unfortunately, he thought better of it.
"I'm not all that fast in the water. I'm a strong swimmer, and I can stay up for a long time, but I'm not going to win a sprint." Stef giggled at the part about me staying up, making me blush.
"Do not make me send you to your room," Grandmaman snapped at Stef, making us all laugh.
"I know a couple of guys who play water polo," Ella said. "Menlo has a good team."
"That's like underwater basketball," Darius said, and started laughing, except he was the only one, so he shut up. I decided this was the best dinner I'd ever had.
"I've never played water polo." It was so different from surfing. I just never really even considered it. That and I'd never really done a team sport.
"I've played it. It's fun," Matt said.
"Have you ever played a team sport?" Wade asked, reading my mind in the freaky way that he could.
"You'd have to get along with people," Darius quipped, chuckling to himself. "Good luck with that." I pretended to be all upset about that, even biting my lower lip, and that got him really nasty looks from not just Grandmaman, but Ella and Aunt Claire. I pretended to shake it off, when inside I was laughing my ass off.
"I haven't done that. It would be different."
"I think you'd be good at it," Matt said supportively.
"Thanks," I said, hitting him with my serious smile, the one I usually reserved for guys I was trying to fuck. It was pretty flattering to see him almost recoil when it impacted him.
Dinner ended much too soon, but Darius had had enough, so he and Ella left almost right after we were finished. "Maybe I'll get a chance to talk to Darius next time I'm here," I said to Aunt Claire, as if I were disappointed.
"One can only hope," she said, and I could tell how irritated she was at him. A perfect ending to a perfect dinner.
After dinner I went down to check on Maddy and Riley. They were both so cute. Riley was sleeping, so I didn't bother him, but Maddy was awake, so I got to hold her. She gurgled happily in my arms. Babies are cute little things. I was enjoying my time with her until I remembered that when my mother got out, our rift would probably keep me from being part of my sister's life. That was pretty sad. In a moment of clairvoyance, I decided that if my mother and I ever repaired our relationship, it would probably be because of the little infant I was holding.
---
November 13, 2000
Escorial, CA
Will
I rode up and down on Tony's cock, just like I'd done the first time we'd fucked. I was all but sitting in his lap, using my legs as springs to move myself up and down. "Your big dick feels so good, so fucking good," I cooed in his ear. I learned that he liked that, when I'd say intimate things to him while we were having sex. Some guys seemed to like loud, screaming moans, but not Tony. He really got into quiet, slutty comments. "I see you, and I want to drop my pants. You turned me into a fucking slut."
He growled, and rolled us over, so now he was on top of me, with my legs bent back almost double. "This what you want?" he asked loudly.
"Come on stud, fuck me," I said. "Show me what a man you are." And that set him free. He pounded my ass until he couldn't stand it anymore, then he let himself go and blasted inside me. He made the sexiest little grunts when he came, like grunting moans. When he was done he sat up, leaving his cock jammed in my ass, and started stroking my dick. Now it was my turn to lose it, as I blasted my load all over my body. He grinned down at me, and leaned in to kiss me.
"I gotta get to class," he said. He pulled out of me slowly, and then hurried to take a quick shower. He was out of my room 15 minutes after he'd blown his load, but that was just fine. He wasn't running away from me, he was just efficient. I stretched out and sighed, even as I felt this latest load leaking out of my ass. What an awesome lover he'd turned out to be.
I got into the shower and thought about my weekend, and how it had started out so shitty, with all this conflict, and had ended up with such a spectacular orgasm. I put on a T-shirt, then my white shirt, gray slacks, and a blue blazer. I frowned in the mirror, then gave in to the inevitable, and put on the tie as well. It was all I could do to take the time to get the knot right before I raced to the kitchen. I was so fucking hungry; it was like no matter how much I ate, it wasn't enough. I guess I'd worked up an appetite with Tony.
"Good morning," Stef said, looking at his watch meaningfully.
"I'm on time," I said to him in a bitchy tone. "You said 10am, so that gives me half an hour to eat."
"That may be enough time for you to eat," he said. "You are giving Wade a run for his money in the appetite competition."
"I'm a growing boy."
"And that is why we are going shopping," he said pleasantly. "I thought I saw Tony running out of here."
I grinned and blushed, adding "He's not always in a hurry." Stef giggled.
Aunt Claire showed up and we left as soon as she did. I pointed at my watch meaningfully, since it was 9:55. Stef pretended to pout. They took me to a slick boutique, one that they both evidently liked, and spent so much time getting just the right shade of gray pants, it was the only store we had to go to. I was fine with that. I spent an hour and a half listening to them talk about color, letting them dress me, and letting the guy that worked there grope my crotch when he measured my inseam.
We went to a restaurant near the school, in Atherton, and I ordered a cheeseburger, which got me looks of disdain from Stef and Aunt Claire. "I like lots of meat," I said to Stef.
"Too much meat can be bad for you," Aunt Claire observed.
"I'm not seeing that," I joked, making Stef giggle.
"How tall were you the last time you were measured?" Aunt Claire asked, like measuring me was something done with regularity.
"I think I was a little over 5'10"."
"You're a little over 5'11" now," she noted. I guess I had grown. I was really tall for my age as it was, but now I was just getting freakish.
"How much do you weigh?" Stef asked.
"I feel like I'm a cow, and if I tell you the right weight, you'll decide to lead me off to the slaughter."
"It was a simple question," he said.
"Probably around 160 pounds." We finished lunch and drove to the campus. It was pretty nice, but kind of confusing, because there was Menlo School and Menlo College, and it took me a bit to figure out where one ended and the other began.
We walked into the main office, and I felt like they'd rolled out a red carpet for me. "It's nice to see you again, Mrs. Hobart," the secretary said.
"Why thank you. It's nice to see you as well," Aunt Claire said, in her smooth manner. The secretary buzzed for another person, and a woman came out almost immediately.
"I'm Joanna Morgan," she said to us, and shook Aunt Claire's hand. They exchanged greetings.
"This is my uncle, Stefan Schluter, and my nephew, Will Schluter," Aunt Claire said, introducing us. "Will is planning to move to Palo Alto in January, and is considering attending Menlo."
"It's nice to meet you," she said pleasantly, then scrutinized me. Once again, I felt like I was a cow, being evaluated. She probably wondered how much meat I'd bring, and I almost made myself laugh with my stupid internal double entendre. "We've actually already gotten some reports on you from Harvard-Westlake."
"I hope that's good," I said, trying to be charming.
She smiled. "That's very good. They have a high opinion of you there." The door opened, and Grand came in, looking calm and cool to Joanna, but stressed and frazzled to me.
"This is my grandfather, Professor JP Crampton," I said, doing the introductions.
"I believe we met when you did your presentation to our students. If I'm not mistaken, it was on the Louvre," she said to him.
"I'm flattered that you remember. My students rarely retain much of what I tell them," he said, pouring on the charm.
She took us on a tour, and introduced me to a couple of the teachers. We ended up in the athletic department, and Joanna introduced us to a guy who was the water polo coach. I had the feeling that this had all been set up, and that was mildly annoying, but I was determined not to get bitchy.
"You ever play water polo before?" he asked me, in the gruff way coaches do; only his gruffness was modified by the audience. It's not every day you host one of the leading doyennes of the Valley, one of the richest men in the world, and a professor and department chair at Stanford.
"No, but I'm a good swimmer."
"You're a swimmer?" he asked.
"No, actually I'm a surfer, but you have to get out to the waves," I said, smiling. He chuckled.
"Where do you surf?"
"Normally at Malibu, where I live now. Sometimes at Santa Cruz, and sometimes in Hawaii. We have a place in Maui that we get to a couple of times a year."
"Which beach on Maui?" he asked.
"My favorite is Jaws," I said, smiling.
"That beach can be dangerous."
"Not if you know what you're doing," I said in a cocky way.
"Hmmm," he said, appraising me. Again, it was like I was a cow at the meat market, but this guy really stared at my body. I was wondering if he was going to hit on me, it was that intense. "How old are you?"
"Fourteen." His mouth dropped open.
"Fourteen?"
"I'm big for my age," I said nervously.
"You are. That's a big advantage in water polo. Tell you what, the season is just ending for us, so when you get here, there won't be any water polo at Menlo. But there's the Stanford Water Polo Foundation nearby. It's a club, and it will give you a chance to try it, and see if you like it."
"And to see if I'm any good," I said, smiling.
"At your age, you need two basic building blocks. You need to be able to swim, and you need to be big. You've got those down."
"Thanks," I said. They gave us a formal application to fill out, but Joanna told us that they expected they'd have a slot, and if I sent in the application before Thanksgiving, there was a good chance I'd be accepted. I'd pretty much known that before I even got here. Again, one of the advantages of having such a powerful and influential family. Aunt Claire and Stef drove me to the airport, while Grand went back to campus.
"I hope that things are alright when you get home," Stef said, and looked worried.
"I can give as good as I get," I said, trying to sound tough. They knew I was pretty much just posturing.
"If things get really uncomfortable, I spoke to Joanna this morning, and she said they can probably let you transfer in immediately," Aunt Claire said. That explained much about my visit to Menlo: she'd had it all scripted out.
"I think it would be cleaner if I just finished up my semester at Harvard-Westlake," I said. "But thanks for checking. It's good to know that I have options."
They gave me hugs, and then I boarded the plane for the brief flight back to hell. I was almost surprised when I saw Tish already seated. "I'm sorry. I forgot all about you," I said to her.
"I can take care of myself," she said, giving me some attitude.
"So how did you like Palo Alto?"
"I liked Palo Alto a lot," she said, grinning.
"You got some," I said. She had the smile of someone who'd gotten laid.
"I am not talking to you about that," she said authoritatively.
"You will. I'm an expert on men."
"No, your grandfather is an expert on men. You're an apprentice." I laughed at that.
"Suit yourself. So when I come up here in January, you coming with me?"
"I think that's a definite possibility," she said, and couldn't stop smiling.
"Guess I'd better get the paperwork done," I joked. I got to work on the application and finished it up by the time we landed. Tish took me by a FedEx office, and I sent it back to them overnight, just to make sure they got it.
---
November 17, 2000
Malibu, CA
Will
I came down to breakfast a little early, to give myself more time to eat. Rosa gave me a meaningful glance. "It wears me out just to cook food for you," she said, pretending to be grumpy.
"I grew a whole inch," I said to her. I'd rarely seen Dad, Pop, or JJ since I got back, other than to say hi as we passed each other in the hallway, or when we were coming and going. I didn't let it bother me, and focused on doing my thing. Dad and Pop made it a point to avoid me, and had gone out to dinner every night. When they got home, they went straight up to their room and shut the door. At least they'd finished re-doing their room, and repairing the damage I'd caused. I still felt guilty about that, but not as bad as I had a few weeks ago. I'd gone in and seen it when they weren't there, and they'd done a really nice job redecorating it.
JJ had been just as bad, if not worse. He ignored me in school, and then spent most of his time at the rink. I guess he got food when he was out. I ended up eating alone, but based on how my weekend had gone, that was fine with me.
I was so used to being alone, that I was kind of overwhelmed when Dad and Pop came breezing into the kitchen, acting like they had breakfast with me every morning. "Good morning," Dad said in a civil way, but no more.
"Good morning," I replied in the same tone. I ignored them and focused on eating.
Dad sat down and seemed agitated, which meant he had planned to talk to me. "I've been thinking about this emancipation thing, and I just can't go for it."
"That's fine. Then we'll just resolve it on Monday," I said simply.
"I'd be willing to try to compromise," he said. Then I got what he was doing. Now he wanted to negotiate.
"Go on," I said. I was dying to hear what he'd come up with.
"I'd be willing to support you removing your mother's parental rights, and if you want to go through with this move to Paly, you can add Stef or Grand as a guardian with me."
"Which is basically what you promised to do in Norway. So all you've done is come back with a proposal that gives me what you should have given me in the first place."
"Well isn't that what you wanted?" he demanded.
"Not any more. I'm so beyond that now."
"Don't you want to talk to your attorney about it?" he asked.
"Technically, your attorney is supposed to talk to my attorney. The only reason for that not to happen is if you think you can get me to agree to something that my attorney thinks I shouldn't agree to."
"You are not going to win this," he said, almost yelling, but not quite.
"I'm going to win this, and there's not even going to be a contest. By Monday, you'll send your attorney in with a statement that says you fully support my emancipation. You know it, and I know it."
"You're not going to win," he reiterated. "There is no way the state will grant your request for emancipation if I oppose it. I don't know what your attorney told you, but that's how it is." I totally ignored his rationale.
"The only reason you're talking to me is because the hearing is on Monday, and your attorney spent all week trying to come up with a way out of this, and couldn't. Now you're down to the wire. Do you really think I'm that stupid?"
"Juvenile hearings are closed," he said, parroting what Robbie had told me. He was trying to negate my threat to make this public.
"I went to see my attorney yesterday. We felt like we had pretty much everything worked out for the hearing, so we spent our time working up a press release."
His eyes bulged. "You wouldn't do that!"
I got up and leaned over, getting in his face big time. "You're damn right I would. I want this, and it's going to happen. All this bullshit, all these games, just makes me more convinced that I'm doing the right thing."
"It's not the right thing," he said lamely.
"You know, I'm hoping this gets a hearing, because I really want to hear you answer the question I posed to you, and I doubt I'll get a straight answer unless we're in court." He gave me a dirty look. "This kind of crap won't work. The only thing that might have made me think about it is if you wouldn't have been such a dick about it, and if you'd made an effort to stick around and talk to me."
"That again. You're mad because we're not around."
"I'm not mad, but I'm just saying that it's not easy to convince someone to stick around when all you do is avoid them. That's not rocket science."
"I'm not opposed to you going to Palo Alto," he said. He almost seemed glad that I was leaving, but I refused to let it piss me off. "I think you'd be happy there. But I am opposed to this emancipation."
"You just can't do it. You just can't give up control. I'm done talking to you about this. Have your attorney talk to my attorney. Spend your time avoiding me. I'll see you in court on Monday." I got up and walked out of the room, and headed out to the SUV.
As bad as my morning sucked, school was worse. Classes seemed to get more and more boring, but maybe that's because I just wasn't into them, and I wasn't into this place anymore. But the worst time of all was lunch. I was sitting out on the fire road, eating my lunch, when I spotted Ryan walking across the road with his arm around Shiloh. They stopped and looked at each other, so obviously in love. I was really happy for him, but I'd be lying if I said I wasn't a little jealous. They were all lovey-dovey, while Devon and Felicity were just pissed. So that had created all this tension in our group, and we'd started eating in sub-groups. Within a week, those sub-groups had formalized. Ryan and Shiloh, Lance and Morgan, and me, the fifth wheel, were one group that hung out together. Devon, Felicity, Jason, and Raine formed the other group.
Then it just got even weirder. I was with these two couples, feeling totally shut out, only they'd realize that from time to time and make these big efforts to bring me back into things, but that just made things weirder still. Meanwhile, Jason was finally making some progress with Felicity, and Raine had suddenly gotten all wet over Devon. So even if I tried to hang with the other group, I'd be in the same fucking situation. I was so glad I wasn't going to be here anymore. If I was going to have to make all new friends, I might as well do it in a different school.
After school, Ryan and I used to do something at least every other day. Not anymore. I mean, I get that he doesn't want to fuck around. It's like that deal with John, where he doesn't want to cheat on his girlfriend, and I totally get that. But the dude was my best friend, and I never got to spend any time with him at all. So I'm going through all this bullshit with my family, and he's not there at all either. We hadn't done anything, just the two of us, since I got back from Norway. I hadn't even gotten a chance to tell him I was moving to Palo Alto. I watched them and while I was happy for them, I just felt even lonelier than I had before.
I mentally trudged through my last classes of the day, until school was finally over. "Dude, I'll see you on Monday," Ryan said cheerfully as we headed out the door, even as he prepared to sprint off and find Shiloh.
"I'm gonna be out Monday. I've got some shit to do," I said. I said it in a way that told him there was obviously more to it, all but begging him to ask me what was going on in my life, and then I felt pathetic, like a guy who had to become a drama queen to get attention.
"Cool. Have a great weekend!" He tore off, and I shrugged. My pity party plan didn't work out anyway.
Copyright © 2013 Mark Arbour; All Rights Reserved.
Story Discussion Topic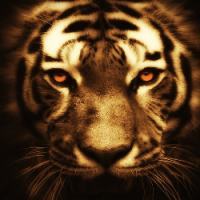 Open Club · 132 members · Last active
A fan club for Mark Arbour to chat about his stories
---
Chapter Comments