Paternity - 70. Chapter 70
Thanksgiving Night, 2000
Charlottesville, VA
Wade
Matt and I were lying in bed, our bodies intertwined so it was difficult to know where he ended and I began. I liked it like that. We were in that semi-somnolent state, where we were trying to fall asleep. I could tell by Matt's breathing that he was further along in that process. I was thoroughly enjoying my blissful state until my phone rang, jarring me back into awareness.
"A call at 1:00am," Matt noted groggily as he woke up and looked at the clock.
"JP," I said as I looked at the caller-ID. I answered the phone, making an effort to sound awake.
"I hope I am not bothering you," he said, always remembering his manners.
"Not at all. I was just lying here, mentally planning my day tomorrow," I said, which wasn't exactly true, but it was permissible to exaggerate when someone calls you late at night.
"I had some thoughts on your plan, and I wanted to run them by you," he said.
"I'm all ears," I said pleasantly.
"We can proceed with your intention to take your grandmother to Claremont, but I think it may be better to fly her out here."
My mind began to grapple with all the reasons I'd already gone through, the logic that had directed me to Claremont. I put the phone between us so Matt could try to listen in. "Why?"
"I think it is unlikely that your mother will be able to force the plane to land before you get to California," he said. "I did some checking on this, and unless it's a matter of national security, it's unlikely anyone would expend any extra effort to force you to land before you got to Palo Alto."
"What if they do?" I asked.
"You can explain that you are taking your grandmother to California for a medical examination," he said.
"I'm not sure they would believe that, or if it would compel them to let us go on," I said dubiously. "I'm wondering how the pilots would react to that."
"I would hope they would follow your instructions unless they are forced to land by the air traffic controllers. In any event, by the time your mother figures out her mother isn't in Virginia, it will take her some time to alert the authorities."
"You're saying that if we get close enough to Paly, we can probably just get them to let us land?" I asked.
"That is what is on my mind. And if you do not make it all the way here, I think that once you are out of Virginia, your chances to help her escape are almost the same, in any event." In other words, he couldn't count on his connections in Ohio to secure my grandmother's safety any more than we could in another state.
"I see," I said.
"There are two other advantages to consider," he said, sensing my disappointment. "The first is that it will be easier to have her hauled back to Virginia if she is in Ohio."
"That's true," I agreed. "It's easier to get her there, but easier to get her away from there." It made sense; before I could really mount a spirited defense for Nana, my mother would be there with her doctors and lawyers, dragging her back to Virginia.
"The other thing is that Jack will be able to make sure she's taken care of better at Stanford. It will also be difficult for your mother to move her if she's at a premiere hospital like that, as opposed to a hospital like Claremont General."
"I will have to explain things to the pilots, so they know what to expect," I noted. This is where it was nice to have your own plane, with your own pilots, who were unquestioningly loyal.
"I've spoken to Stef, and we wondered if it might not be better to have the Falcon pick you up." My mind began to work through that one, and a new idea popped into my mind.
"That may actually help us buy some time," I noted. "I can have the pilots of my plane delay their departure for about an hour, and then have them fly to Winchester."
"The longer you can delay, the better," he agreed. "When do you plan to arrive at the airport in Charlottesville?"
"Probably about 9:00am," I said.
"Good luck. We'll have a delegation at the airport here to meet you," JP said.
"Thanks," I said. We hung up, and I looked at Matt.
"Good advice, as usual," he said. "He plans things just like you do."
"Thanks," I said, beaming at that compliment. "You know, I was almost asleep, but now I'm wide awake." I raised my eyebrows at him suggestively.
"Want to work off some energy?" he joked. I shut up his chuckling by kissing him, and then he made love to me. I can't say I slept well, but I slept much better after that.
---
November 24, 2000
Charlottesville, VA
Wade
"Good morning," I said to Nana cheerfully. "Are you ready for your big day?"
"I haven't flown on a plane in years," she said to me, then put on her dumb face. The nurse came in with her pills and tried to give them to her, but Nana sat there with her mouth clenched shut.
"Now Mrs. Garrett, Mrs. Danfield says that if you don't take your pills, you can't fly on the plane," the nurse said, talking to her like she was three years old. That alone would drive me crazy.
"Why don't you pack up her things, and I'll get her to take them," I said, pretending to be a dutiful grandson. The nurse looked at me, about to object, but remembered our unpleasant encounters from yesterday.
"Good luck," she said, and left the pills with me. I pocketed all of them but the vitamins and waited until the nurse came back in so she could watch me give those to Nana, as if we were just finishing up.
"Are you ready?" I asked Nana. She nodded. "You can put her things in the car," I said to the nurse dismissively, while I led Nana down to the dining room.
It seemed like we'd just eaten more than normal people could possibly consume, yet here we were, back at a table overstuffed with food, diving into our breakfasts.
"I'm not sure it's such a good idea for Nana to fly back," my mother said.
"Neither am I," Tiffany said in a nasty way, glaring at me.
"Nana is looking forward to it, and the nurse said that you promised her she could fly back if she took her pills. She did," I said.
"Sounds like you made a deal," my father said pleasantly.
"Surely you wouldn't go back on your word," Emeline taunted.
"Of course not," my mother said. "Have a good flight."
"Thank you," I said, while Nana just nodded and smiled.
"Jenny will be driving back so she can see her family," my mother announced, referring to the nurse I'd dealt with last night. "Lisa will go with you in the plane." Lisa was the bitch nurse I'd dealt with this morning. There was nothing to be done about it.
"That's fine. We'd better be going," I said, the prelude to a lengthy goodbye.
My father wandered off with me, so it was just the two of us. "Don't tell your mother I'm coming out to see you."
"We don't have conversations," I said to him. "But I won't say anything."
"I'll be out on Friday, a week from today," he repeated. The fact that he kept telling me his schedule told me how uptight he was about this.
"I know you were planning to fly back on Friday night, but just in case you're interested in sticking around, we have a hockey game at 7:30."
"I'll have to see if I can fit that in," he said nervously.
"Dad, it's not a big deal, and I'm not trying to pressure you. I just wanted you to know."
"I got it," he said, smiling at me. I gave him a big hug, then walked over to the limo and helped Riley and Tiffany get settled. The nurse helped Nana in, and she sat there dumbly, just pretending to enjoy herself.
"I can't believe I let you talk me into this," Tiffany bitched at me. "You owe me big time!"
"Like I don't do enough for you already," I snapped. That was so out of character that Florida looked at me dubiously. "Let's just get through this, alright?"
"Fine," she said acidly. We left the privacy divider down so Anthony could see how pissed off we supposedly were. He would report that back to my mother, and she'd probably be gleeful, assuming that my little family was on the verge of dissolving. In her twisted mind, anything like that would create a potential opportunity for her. In this case, she probably envisioned luring Tiffany and Riley to Virginia, and under her thumb. I looked at Tiffany and gave her a conspiratorial wink. There were a lot of things I could worry about, but that wasn't one of them.
My phone rang, and even though the caller-ID said it was Matt, I answered it and pretended it was the pilot. I murmured sounds of agreement into the phone, even though Matt had already hung up at his end, and finished the call by saying "thanks." "Anthony," I said, leaning forward.
"Mr. Danfield?"
"The pilots called. It's rather cold, so they're going to load us up in the hangar. Just drop us off at the FBO," I instructed.
"Do they want me to pull into the hangar?" he asked.
"No. There's a portico in the front, and that should give us plenty of shelter. I think they're worried about having a running vehicle in there, along with jet fuel fumes."
"Makes sense," he said. It seemed to take forever to actually get to the terminal, but once we were there, we put our plan into motion like a well-oiled machine. Matt led everyone inside, while Anthony and the FBO guys took care of our luggage. I found the pilot for our Gulfstream V.
"I need you guys to do me a favor," I said.
"What do you need, Mr. Danfield?" the pilot asked. He was an older, likeable guy.
"We're going to fly home on the Falcon. I want you to wait around here for about an hour, and if anyone asks what's going on, tell them we're all on board, but you have a minor technical problem."
"You planning your escape?" he asked, smiling.
"Something like that," I joked. "I want you to fly to Winchester like we talked about, but take your time, and pretend that there are air traffic issues or the like. I'm looking for you guys to buy me a good three hours."
"You got it, Mr. Danfield," he said.
"When you land, see if you can take some time taxiing, and before you open the door."
"What do we say after we open the door and there's no one there?" he asked.
"Tell them you thought you were there to pick someone up. That should confuse them."
He chuckled. "And after we're done there?"
"You can head home," I said. "We'll have someone else pick up the others on Sunday."
"Dead head home," he interpreted. "Got it."
"Give me those three hours, and there's $10,000 in it for you and your co-pilot."
"Now that's motivating," he said pleasantly. "You'll get your three hours. At least."
"Thanks," I said. The FBO staff got us loaded onto the Falcon. Lisa the nurse was clueless; she had no idea this wasn't the plane we'd flown out on. She sat in back with Florida, while Nana sat up front with Matt and me.
"You ready to go, Mr. Danfield?" the pilot asked.
"Burn the engines up," I said. "We need to get to California as fast as this thing can fly."
"That's what I was told," he said. "We'll check in with you after we're airborne." The engines fired up, and we were out of the hangar faster than I remembered ever going before. We taxied right out to the runway and took off, with no delays.
"I think that's the fastest departure we've ever had," Matt noted, echoing my own thoughts.
The Falcon climbed, and Riley screamed, distracting everyone, including Lisa. Florida got Riley squared away, and Tiffany began showing Lisa all the cool things about the plane. Matt joined them and suggested a raid on the galley, keeping Lisa so absorbed that she didn't realize a full 45 minutes had passed.
"Shouldn't we be landing soon?" she asked curiously.
"Not yet," I said mysteriously. She didn't push me, but went back and talked to Florida and Tiffany. Nana sat there, just smiling at me.
I went up to the cockpit to check on our progress. "Where are we?"
"Just past Cincinnati, almost to Louisville," the hunky pilot said. "No headwinds, so we're making great time. At this rate, we'll be in Palo Alto in another three and a half hours."
I went back to my seat to find a very agitated Lisa waiting for me. "Where are we? We should have landed by now!"
"We're between Cincinnati and Louisville," I said. "We'll be landing in another three hours or so."
"It doesn't take that long to get to Winchester," she said, stating the obvious.
"We're not going to Winchester," I said calmly.
"Where are we going?"
"To California," I said, like it was no big deal.
"I have to be back tonight," she objected.
"I'm guessing you won't be making it back in time," Matt said.
"Now you listen here," she said, heading toward the cabin door. "Either you land this plane now, or I'm opening this door."
I picked up the phone and talked to the pilot, then turned back to her. "What happens when you open the door?"
"It flies open, and all of us get blown out of here," she said. "I've seen that in the movies." The co-pilot was standing right behind her.
"Actually, you can't open that door while the cabin is pressurized," he said. "But since you've threatened to do so, we have to restrain you." In a fluid move, Matt jumped up and grabbed her, even though she was kicking and screaming, while the co-pilot put handcuffs on her wrists. He put her in a seat behind us, fastening the seat belt around her as she struggled.
"This is kidnapping! This is assault! I'll sue you until you're broke, you son of a bitch!" she shrieked. I took a towel from the bar and used it to gag her.
"There," I said. "That's better."
"It certainly is," Nana said clearly, then addressed Lisa. "I've put up with you people drugging me, and keeping me jailed, for years now. When this is over, we'll see who gets sued."
Lisa stared at Nana wide-eyed. We rummaged through her case to find the files that described Nana's treatment, and the drugs they were giving her, and I hung onto those. "Your actions on this plane, and in keeping my grandmother drugged up like a zombie, may land you in jail. So save your moralizing."
"Hello Mrs. Garrett," Matt said, smiling at her as he extended his hand. "I'm Matt Carrswold." He was acting like he was meeting her for the first time, which, in a sense, he was. Tiffany came up and joined us too.
"You've taken a huge risk, Wade," Nana said. "Your mother will hunt us down to the ends of the earth."
"She's already mad at me," I said. "I'm not afraid of her."
"I feel so liberated, but I'm still kind of confused," she said.
"I'm sure it takes time for all those drugs to work their way out of your system," Tiffany said. "You have to be patient."
"Will I have time for them to clear out of my system, or will they drag me off and lock me up?" she asked nervously.
I lowered my voice so Lisa couldn't hear us. "When we land, some people will meet us. They're going to take you to the hospital."
"No Wade. Please. No more hospitals. No more hospitals," she said, in a complete panic.
"Nana, listen to me," I said gently but firmly. "Calm down."
"I just don't want to go to a hospital."
"You're going to the hospital at Stanford," I said. "There's a family member there, Matt's uncle, who's a doctor. He's going to make sure they check you out. You have to do this if you're going to get your life back."
"He saved my life," Matt said. "I was almost dead, and he helped bring me back. You can trust him."
"I'm not all that into men," Tiffany joked, "but he's a good guy." We chuckled at that.
"You don't know what it was like, to live your life in a haze, to have no way to communicate with people," Nana said.
"How did you do it?" Matt asked. "How did you figure out it was the pills?"
"They forgot them one night, and even though I was really mazy, I felt a little clarity. I remember fighting with my brain to figure it out. It was a battle inside my mind. I managed to grab onto the fact that the pills were bad, and to keep that thought. So I did everything I could after that to avoid taking them. Sometimes I'd throw them up, sometimes I'd hide them and the longer I went without them, the clearer my mind was. Then it became easier to hide them. I knew this was my only chance."
"Your only chance?" I asked.
"I knew that you were the only one who could really help me out," she said to me. "I knew that I had to be clear-minded enough to explain things to you. But I also knew that if I blew it, that was it. They'd lock me away, and instead of the pills, they'd give me injections. There's nothing you can do when they shoot you up."
"Well, we'll have you squared away in no time," I said reassuringly. "You'll have to spend some time with doctors and with lawyers, because they're going to have to try to prove you're not a crazy old broad."
"That's a pretty tough battle for them," Nana said, smiling. Then she yawned.
"Why don't you rest? We'll be landing soon enough, and you'll be pretty busy after that happens." But Nana had spent the last few years 'resting', so she was in no mood to go back to that state of mind.
"What if she wins, Wade? What if Elizabeth manages to drag me back there?"
"That won't happen, Nana. You just have to keep your wits about you, and things will be just fine."
"She's got all of my money, and all of Raleigh's, to use to drag me back to Virginia. I've been on the other side of that all my life, the beneficiary of being very rich, only now it's been turned against me."
"She doesn't have all your money," I said with a conspiratorial grin. "Seems that there was a clause in my trust that gave me control when I had a child. That's made things pretty tense between Mother and me."
She smiled. "Raleigh insisted that we put that in the trusts, but by the time your sister came along, he had changed his mind. At the time he added that clause, he had decided it wasn't right that a man would have a family and not be able to support them like he should. But after Roscoe announced he was gay, well, that changed his mind on a lot of things."
"How did that change his mind?" I asked.
"He saw Roscoe as a failure after that, and he started to think that people didn't know how to handle money until they were much older."
"Uncle Roscoe was the most important person in my life when I was growing up," I said honestly. "He wasn't a failure."
"I know that," she said, patting my leg. "Men of Raleigh's generation didn't understand that being gay wasn't a character flaw. To them, it made you a non-person. It was as if you had turned black, or Mexican."
"What a bunch of bigots," Matt said scornfully.
"You're absolutely right," Nana said. "But it was so normal, they didn't even know it. So is that worse, or is it worse to know that what you're doing is wrong, and to still do it?" We paused to ponder that philosophical question.
"What prompted Mother to do this to you?" I asked. "You weren't managing that money anyway."
"You probably don't remember, but I started dating a man before Roscoe died. To lose your own son…" her voice wandered off, and a tear fell down her cheek. I held her hand, unable to comprehend what kind of pain that must have caused.
"I didn't know you had a boyfriend," I teased, to get her mind off of Roscoe.
"I hadn't really dated anyone since your grandfather died, but this man was smart, sophisticated, and charming. His name was Alfred, and he was from a good family, but with no money left. I think he latched on to me because I could provide him with the lifestyle he was used to."
"I'll bet there was more to it than that," Matt said supportively.
She gave him her full-wattage smile, one I hadn't seen in years. "You are so charming. No wonder my grandson fell in love with you."
"Yes, ma'am," Matt said, making me chuckle.
"Alfred started asking questions about my money, and how it was managed, and I really didn't know, so I asked Elizabeth. She must have seen him as a threat. So she got rid of him, by getting rid of me."
"How did this happen?" Tiffany asked.
"I was so devastated when Roscoe died. I was such a mess. He was about the only one who was willing to go toe to toe with Elizabeth, and even though she usually won, at least he kept her in line. So when he died, I was so alone, and so vulnerable. It hurt so badly. So very bad. They gave me tranquilizers to calm me down, or at least I think that's what they were. When I took the pills, I was numb, and I didn't hurt, so I took the pills. An addiction to the pills took me to the hospital, but instead of rehab, I ended up permanently drugged."
"This must be like one big nightmare, and you're just waking up from it," Tiffany said sympathetically.
"Only it's not over yet," Nana said nervously. It was indicative of how powerful my mother was that even Nana, her own mother, was afraid of her.
The co-pilot appeared in front of me. "We're about an hour away from Palo Alto, Mr. Danfield. We've got orders from the closest air traffic controllers to land at once, but we explained that Mrs. Garrett was having a medical emergency, and that we'd made arrangements for a medical team to meet us when we land."
"Looks like our delaying tactics worked, but the gig is up," I joked. "Thanks."
"I'm sure we'll have a whole bunch of people meeting the flight," he said. "Cops among them."
"I'm sure," I told him. "Thanks for the heads-up."
"No problem," he said, and walked back up to the cockpit. I looked over at Nana and saw her almost shaking with fear.
"Don't worry. This will be alright," I told her. "You have to trust us."
"I trust you, I just don't trust your mother," she said.
"Neither do I," I said.
A short while later the phone rang, indicating it was a call from the pilots. "Mr. Danfield," he said after I answered it. "Your mother has asked me to patch her through to you."
"Asked?" I joked. "Go ahead and put her through." I heard a few clicks.
"Hello," I said.
"Wade, what are you doing? Where have you taken Nana? You've got me worried to death!" I had to admire how good she was at acting. I wondered if that was it, if she put on a face and just flaunted her deceit, of if she actually convinced herself that what she was saying was true.
"Nana wanted to see where I live in California, so I decided to bring her out here," I said calmly, like it was no big deal.
"Nana wanted to see California? That's rich, Wade. She can't even walk down the damn hallway on her own. How the hell would she know that she wanted to go to California?"
"She was pretty clear about it," I said mysteriously. "I don't know. It was like part of her suddenly became sane, and broke through the dementia."
"You still had no right to do that, especially without even talking to me about it first. Is her nurse there? Let me talk to her!"
"Her nurse is indisposed. I think she's in the bathroom," I said. Lisa struggled and groaned at that, but it did her no good.
"I'm her legal guardian, Wade. It's up to me to make those kinds of decisions for her. What you've done is tantamount to kidnapping. You're lucky I don't call the authorities and have you arrested!" It was all I could do not to laugh at her.
"Well, we're going to show her Escorial and Stanford, and if the authorities think that me taking my grandmother on a tour of where I live and where I go to school is some heinous crime, they are welcome to arrest me," I said confidently.
"You have to turn that plane around right now and get her back here!" she ordered.
"We're almost to Palo Alto now, and we need fuel, so even if I wanted to do that, I couldn't. We're going to let Nana spend a few days with us here, and then when she's ready to go back, Matt or I will escort her home."
"When she's ready to go back?" my mother asked. It was actually almost a shriek. I'd never heard her this agitated, and that alone made the situation very dangerous. "Maybe you do need to take some law classes, Wade. I'm her guardian. That means that she's ready to go back when I say she's ready to go back."
"It seems like we're talking about an entirely different person," I said conversationally. "With me, she's very clear about what she wants, but to hear you talk about it, it sounds like she's an idiot who has no idea what she's doing."
"You're delusional. What is wrong with you, Wade? That woman is demented. She's been that way for years. And now you make it sound like she's suddenly alright. I know dealing with this hasn't been easy for you, but you can't just go along creating an alternate reality to make things better." Now she was talking in a soothing way, spouting psychobabble at me.
"Maybe you should come out and have a conversation with her," I suggested. "If she's as frail as you say she is, she'll need at least a few days to recover before you put her on another plane."
"I don't know what kind of game you're playing, Wade, but this is dangerous. You're risking her life. I'm not going to let you hurt my mother!"
"That's right," I said condescendingly. "You're the only one allowed to hurt your own mother."
There was total silence on her end for quite a while. My last statement had unmasked the whole charade, and had shown her that I was on to her little game. "You don't understand how dangerous this is," she said.
"Explain it to me," I demanded.
"What happens if she meets another idiot like Alfred, and decides to marry him? Are you willing to give half of your money away to some scheming charlatan, or some Euro-trash count? Because that's what you're asking the rest of us to do."
"Some things are more important than money," I reiterated. "If she meets someone, and he makes her happy, then I think that's great. I have enough confidence in her to know that she's not going to go and sign over everything to some man, even if she loves him."
"She was going to do that with Alfred," my mother said. "That's what she told me. She was going to give him joint control of her trust."
"I think the key words there, Mother, were 'her trust'. It's her money to do whatever she wants with it. If she wants to give it away to someone who makes her happy, then that's what she does. But I don't think that's going to happen, and there were a lot better ways to protect her from that than to keep her in a drugged up haze for four years."
"I don't know what you're talking about," she said. "Her medications have been strictly controlled by very esteemed and reputable physicians."
"I will look forward to meeting these doctors," I said. "In court."
"Wade, we have had our differences, and we've fought our battles, but with this one, I want you to know that you're declaring war."
"Mother, I've been fighting you pretty much my whole life. I fail to see how having you turn your entire wrath on me is going to be any worse. Besides, I think that before this is over, you may very well be sharing a cell with Alexandra Carmichael."
"Very funny," she snapped.
"You keep coming at me like I'm some novice you can squash. And every time you do, I manage to land on my feet. The only reason you haven't been enveloped in the backlash from your schemes is because I've held back. So if you want a war with me, you'd better think about how much differently I could have handled that land deal."
"You're the one with all the profits from that," she said snidely. "Don't blame me. The thing cost me money."
I felt the plane descending rapidly, in the way that they did when they were traveling somewhere in a hurry. "I think this is going to cost you a lot more than that," I told her. "We're landing now. I have to go."
"Wade, if you turn that plane around and bring her back, we will be alright, and we'll be able to move on from all of this. If you don't, we will be at war, and it won't be pretty."
"Mother, if I put her on a plane and sent her back to the hell you've condemned her to, I would never be able to live with myself. So as I see it, the war you describe, even if it kills me, won't be worse than that." There was silence on her end. "I do want to thank you, though. I'd been contemplating my strategy on how to handle this, and as usual, I was trying to think of how to play it out so you weren't completely destroyed. Now you've saved me that effort." There was more silence, and then I heard her hang up the phone.
"Wow," Matt said. "So she's declared war on you?"
Nana shook her head. "Just send me back there. I'll take the pills."
"No you won't!" I said to her, almost yelling. "This is ridiculous. This is our chance to finally rid ourselves of Mother's influence. You're not backing out on me now. You got that?"
She looked a little surprised at how forceful I was. "Yes," she said meekly.
"Look, you said you needed help, Nana, and I jumped in because it's the right thing to do. So now we're in this fight together. I need to know that you'll be with me, backing me up, as I fight to free you." I stared at her intently. "You can't back out on me now. We're in this together. Sink or swim."
She smiled and nodded, then seemed to find a sense of resolve. "Sink or swim," she repeated, with firm determination.
Copyright © 2013 Mark Arbour; All Rights Reserved.
43

3
Story Discussion Topic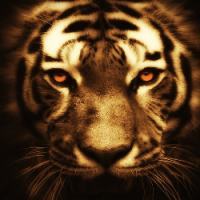 Open Club · 132 members · Last active
A fan club for Mark Arbour to chat about his stories
---
Chapter Comments