Paternity - 29. Chapter 29
October 9, 2000
Malibu, CA
Will
"Dude, it's fucking early," I groused to JJ as we piled all of our shit into the Suburban. "I can't believe we have to be there by 6am."
He yawned, and that made me chuckle. He'd been in a really good mood since Saturday, which made sense since he totally kicked ass at his competition. "No shit. Thanks for letting Michael drive us, and for not making a big deal out of it."
"S'OK," I said, even though I was worried I was setting some sort of trend here by caving on my resolution.
We stood there, looking around as if something was missing. "Dad and Pop aren't coming down?"
I laughed. "Are you fucking kidding me? You think they'd get up at 5am to see us off? Hell, we're lucky if they bother to show up in the evening."
"Good point," he groused. We hopped into the Suburban, with JJ in the front seat, and Michael drove us to campus in his slow, plodding way. I wondered briefly where he'd learned to drive, and decided that it must have been from a really scared old lady. This time the back seat was the prime location, because I was able to stretch out and crash.
"You need to make sure you have your seat belt firmly fastened," Michael admonished. I ignored him.
I was just about to doze off when my phone rang. "Is it Dad?" JJ asked.
"Hell no," I told him. "It's Stef." I pushed talk. "Hey Stef!"
"Well good morning! JP and I were just talking about the two of you, off on your big adventure."
"We're just floating down the river, Stef," I said dismissively, then got playful. "Now, we will be floating down with a bunch of other people, none of us wearing much, and some who are smoking hot like Ryan."
He giggled. "Still, it is a rite of passage. We just wanted to wish you and JJ a good trip."
"Thanks Stef. We were wondering if anyone was going to notice we were gone. Dad and Pop didn't even bother to wake up and say goodbye."
He didn't say anything for a minute, and then simply said, "That is unfortunate." I could read his tone, though, and he was really pissed off.
"I'm used to it. JJ and I decided that we live in the nicest orphanage in California. Do you want to talk to him?" I handed my phone off to JJ, and could tell that Stef was regaling him with praise about his skating. He finally hung up and handed my phone back to me.
About 15 minutes later, when we were almost to the school, JJ's phone rang. "It's Dad," he said with a raised eyebrow. How typical of him to call JJ to avoid talking to me. In the past, he would have called me. I submerged the pain that seared through my chest at this latest snub. JJ answered the phone and didn't really say much of anything, then handed his phone to me.
"Hello," I answered coldly.
"We'd planned to get up and say goodbye to you but the alarm didn't go off," he said, trying to be nice. "You should have woken us up."
That last phrase pissed me off, implying that it was our fault they didn't get their asses out of bed. "And what, in the way that you've treated us lately, would give us the idea, even the remotest idea, that you two gave a shit about us enough to wake up half an hour early? Can you name one thing?" I demanded rudely.
"Will..." he began.
"Fuck off, Dad," I said, and hung up the phone. I handed it back to JJ, who was trying not to laugh his ass off.
"You shouldn't talk to your father like that," Michael admonished.
"Kiss my ass," I snapped at him. He was creeping forward at an obscenely slow pace in the parking lot so I opened the door and hopped out, really freaking him out. I saw Ryan standing over on the side with all of his stuff, so I went over to see him.
"Dude, you jumped out of a moving vehicle," he joked, since he'd seen that Michael was driving.
"Was the vehicle moving?" I asked, pretending that it was going so slow I hadn't noticed.
"Barely," he said. Michael all but threw our stuff out onto the sidewalk and took off, leaving JJ and me to sort it out.
"Sometimes I understand why you don't like him," JJ bitched, getting a smile from me. "I'm glad you told Dad that."
"Why didn't you say something to him?"
"He was being all nice to me, and I have a hard time being a dick to people who are being nice to me." That was so typical of JJ and one of the reasons why he was such a sucker for praise.
"I'm too pissed off at him for that to work," I said. That was a true statement. When I thought of my dad, even before today's issue, the emotion that accompanied that thought was usually rage. My phone rang again, and this time it was Robbie.
"Why do you have to bust our balls over a simple mistake with an alarm clock?" he demanded, without even saying anything.
"This phone is no longer in range," I said, mimicking an operator. "Please try your call again WHEN HELL FREEZES OVER!" I concluded the last part of the sentence by yelling, and then ended the call. He called JJ and talked to him, and JJ tried to hand the phone to me to talk to him, but I refused to take it. He was only slightly less reviled in my book than Dad.
"Boy are they pissed at you," JJ said.
"Like I give a shit," I responded, and that was actually a true statement. The longer these problems went on, the less I cared. "Let's get our stuff sorted out." We put thoughts of our fucked up family aside and lugged our stuff over to the busses, then waited around while they got us all organized, and finally we were loaded into the busses and our odyssey had begun.
"Dude, you bring your stash?" Ryan asked.
"Duh. You bring yours?"
He nodded and smiled. "We're gonna have a blast."
It took us six hours to get to our destination in Arizona. Everyone had started out all rowdy and excited, but by the time we were out of the city and in the desert that excitement had faded, and we all pretty much crashed. I'd smartly snagged the window, so with my pillow against it, I was able to actually get some sleep. The bus lurched a little bit as we exited the freeway, and that brought me out of my doze. I was leaning against the window, and Ryan was leaning on me, with his head on my shoulder. God, he was cute.
I nudged him awake, and as soon as he realized he was crashed on top of me, he freaked out and sat upright like a storm trooper coming to attention. "Dude," he said, freaked out.
"Relax, asshole," I said. I gestured over to where Lance was passed out the same way, leaning against Devon. "Dude, he's even sporting wood." There was a noticeable tent in his pants.
Ryan started laughing, and that woke the other people up around us, which was just as well because we'd gotten to the launch site. We piled out of the buses and met our "naturalists"; guides who would escort us down the river. They were a motley looking bunch, some young, some old. The first order of business was a massive safety lecture on drowning, more or less. That came with life vests that we were ordered to wear the entire time we were in the water, with no exceptions. I found that particularly irritating, since I was like a fish in the water, but I went with it. Then there were the other rants, on taking care of the environment, on how to get rid of our trash, on using sunscreen, on not getting bitten by animals, and on which snakes were poisonous, but I think that part was just to scare the girls. We got assigned to canoes in pairs, and they showed us how to stow our stuff, and how to avoid tipping our canoe over. We figured it out pretty quickly, but the girls were having a tougher time of it. Ryan and I laughed as Shiloh and her partner, some girl named Morgan, tipped their canoe over. We paddled over to Raine and Felicity.
"Hey ladies," I said, being all charming.
"Tip us over and you die," Raine said. We watched as Shiloh and Morgan fell in the water again, and started laughing at them.
"Actually, if we tie them together, they don't tip over as easily," I said, flirting. "You two want to hook up with us?" Ryan chuckled at my double entendre.
"I'm up for that," Felicity said, and gave Ryan a meaningful look. Poor Jason. Not only was he stuck with Max, but now the woman of his lustful dreams was making the moves on Ryan. We grabbed some rope and tied the two canoes together.
Lance and Devon paddled up and hooked on to our other side, and they got Shiloh and Morgan tied on to their boat. And so we flotilla'd down the river, with the guides zipping around us in their canoes, warning us of any obstructions that lay ahead.
The dynamic in the flotilla was pretty interesting. Within an hour, it was as if all of us had, in addition to our same-sex float partner, linked up with a member of the opposite sex as well. Ryan was really working the moves on Felicity, who was a really cute blonde. Her hair was almost the same color as Ryan's. They made a cute couple, from the outside, but she was a ditzy blonde, with very little common sense. She'd be bugging the shit out of him by the end of the trip.
I wondered if he wasn't working Felicity so hard just to make Shiloh jealous, because he kept glancing over at her. I sensed that she was doing the same thing, leading Devon on, but maybe she really liked him. It was hard to tell. Lance had no problems at all; he'd been talking about Morgan for days now, and seemed totally content to be paired up with her. She seemed just as happy.
I leaned over and whispered in Raine's ear. "How'd you end up with the gay boy?"
She giggled. "You're not always gay, are you?"
"I don't know. Guess I could find out," I flirted. "You in the mood to freak everyone out?"
"Why?" she asked, but I could tell that she was. I leaned in and gave her a really nice kiss. Damn, she was a good kisser. I pulled away from her and winked, making her giggle, and then turned to look at all the other couples staring at us, stunned.
"Wow, you're a better kisser than both Ryan and Lance," I joked. They threw shit at me, freaked out that someone might believe me, but I just laughed my ass off at them.
"But not me," Devon said in his deep husky voice, winking at me, which made me laugh even harder.
We only floated for a few hours, since we'd gotten a late start. The naturalists led us to an area that was pretty flat and showed us how to set up our tents. For some reason, Ryan and I got a shitty tent, and had a hell of a time getting it all set up. The guides kept acting like we were idiots until they finally got their hands dirty and helped us, then realized the poles were all fucked up. We ended up with a different tent, one that was brand new, so we thought we were styling. Dinner was nasty, and that motivated me to look through my bag at the food I'd brought with me while Ryan did the same thing. "Dude, we may starve," he said.
"No shit. Better ration it out." I allocated out my chips and candy bars on a daily basis, smiling to myself as I thought that this would have been exactly how Wade would have done it. After it was dark, and we were all in our tents, I got up and peeked out.
"What are you doing?" Ryan asked.
"Dude, I was going to pretend like I was going to the bathroom, and then sneak off and smoke a J."
"I'm with you," he said. We used the excuse to pee to explore around the camp, and to check out the patterns the naturalists used to keep tabs on us. They periodically went around and checked up on us, not really intruding into the tents themselves beyond a 'bed check', but just making sure no one was doing anything too wrong. It was an easy system to get around. We went downwind of the camp and I lit a joint, passing it to Ryan. We smoked half of it, and that's all it took for us to get really stoned. We had a hard time finding our tent, but managed to avoid getting busted.
We were stripped down to our boxers and lying on our backs, with our sleeping bags pulled up to just below our chests. We were just staring at the top of the tent, when Ryan raised the issue that I knew was bugging him. "So what's with that kiss?"
"Which kiss?" I asked, playing dumb.
"With Raine, dumbass," he said.
"It was a nice kiss. It was just fun. We're friends. Friends can kiss each other."
"It looked like more than that."
"Dude, she's an awesome kisser," I said.
"I'm not," he said sadly, and softly. "Shiloh told me I kissed like a three-year-old when we broke up."
I turned on my side to look at him. He was still flat on his back, with his arms behind his head, but he looked sideways to make eye contact. "Dude, are you ever gonna tell me what happened with that?" He looked away uncomfortably. "All bullshit aside, we're friends, and I'd never betray your trust."
He looked at me, as if trying to decide if I was sincere, then sighed. "You know what a bigoted piece of shit my father is?"
"Yeah, I figured that out."
"Shiloh's father is Lebanese. God, she's beautiful. I think I fell in love with her the first time I saw her. We started doing shit together, hanging out a lot with other friends. Then last semester we started going out. We spent a lot of time at the pier, and around my house. She doesn't live too far from me." He looked at me, as if trying to decide if he really could trust me. "She's the first girl I did anything with. The girl I lost my virginity to."
"Wow," I said, since it seemed like I should say something, but I didn't know what to say.
"So we kind of did that a lot," he said, with his leer, cracking me up. "We fucked like bunnies. Damn that was fun." The sleeping bag was pulled up to just below his chest, and he moved one of his hands down to his crotch, presumably to adjust his erection.
"So what happened?"
"My mom came home early one day and caught us. She was actually really cool about it. She opened the door and Shiloh was on top of me, riding my dick," he said with a giggle. "My mom just said 'excuse me' and closed the door. Shiloh freaked out and jumped off of me, got dressed, and snuck out the back door. My mom sat me down and gave me this lecture about safe sex, and that kind of shit. It was fucking embarrassing, but she was cool about it."
"I can see your mom doing that." Charlotte Grafton, when she wasn't a scheming social climber, seemed like a nice enough lady.
"Yeah, only then my dad came home. She told him about it, and he went apeshit. He backhanded me at the dinner table, and told me that no son of his was going to go out with the daughter of a camel jockey." He paused for a minute, trying to get his emotions under control, but I saw the tear fall out of his eye. I didn't know what to do. Part of me, with my demonstrative family, wanted to hug him, but I sensed that might freak him out, so I said nothing. "He made me break up with her. I couldn't tell her why, give her the real reason, so I didn't give her a reason at all. And now she hates me."
"If you told her, then people would know what an asshole your father is," I said.
"Yeah, and as pissed off as you get at your dad, at least he isn't a racist."
"I'm not pissed at my dad for who he is, I'm pissed at him because he doesn't love me anymore," I said sadly, and then it was my turn to wipe the tears away. "Most of the time, I just feel so lonely."
"Dude," he said, and grabbed my hand, not in a 'handshake' kind of way, but in a sideways kind of way, the way you do when you make a pact. "You are not alone."
"Thanks," I muttered lamely. He let go of my hand and I lay on my back, wiping away the tears from that emotional moment. "So Shiloh's working hard to tap Devon. How are you gonna deal with that?"
"I don't know," he said sadly.
I rolled back over on my side, this time with a purpose. "Dude, I know how this works. You got two choices."
"How the fuck would you know how it works?"
"I studied under the master," I said, referring to Darius.
"Go on," he said, acknowledging those bonafides.
"You can either try to work shit out with Shiloh. Take some time with her and tell her what happened. Tell her how you feel."
"She'll eat me alive."
"No pain, no gain. She still likes you. Shit, even I can tell that."
"What's the other option?"
"Deal with her hooking up with Devon. Dude, you two aren't together, so if he taps that, he's not dissing you. You can't be pissed at him. And you can't be pissed at her. Can you do that?"
"I don't know."
"You have to figure it out."
"What if I tell her that I still love her," he said, then seemed horrified that he'd admitted it. I let it pass so it didn't freak him out. "What if I tell her, and she totally shreds me?"
"Then you fuck Felicity's brains out," I joked, cracking him up. "Seriously dude, then you have to move on. It will be really intense, and really painful, but at least it will be over."
"I'll think about it," he said. He rolled over on his side, away from me, to go to sleep, and then rolled back for a minute. "Will."
"Yeah?"
"Thanks." I just nodded, and rolled over on my side, and despite the total discomfort of the tent and the sleeping bag, I actually slept.
---
October 10, 2000
Arizona
Will
We flotilla'd down the river, alternating between hanging out in our canoes and swimming, pausing for a nasty lunch. It was pretty much like the first day, only longer, with our canoes tied up in the same order. I spent most of the day talking to Raine, and I was really enjoying her company. I christened her my hag, just to piss her off, but there was no denying the basic attraction that lay underneath the surface. I'd never really thought of being with a girl before I met Raine, but the more I got to know her, the more curious I got. I wondered what it would be like, what her body would feel like, and most of all, I wondered what the fuck you're supposed to do with a girl. With another guy, it was pretty easy to figure out, at least for starters, but these females were a different beast entirely. I thought of my relationship with my mother, and decided that it probably wouldn't go very well, based on my track record with women. Too bad Tiffany wasn't around to give me pointers. Then I remembered that no one was around for me, and had to work myself back out of my funk.
Ryan was really playing this thing with Shiloh on the edge. He was working Felicity, hedging his bets, but he was also paying attention to Shiloh, letting her know he was still interested. Things were going pretty well until after dinner, when Shiloh actually gave Ryan some positive signs, and he started responding. Both Felicity and Devon looked pretty annoyed.
I pulled him aside, just to save his sorry ass. "Dude, you're pissing Felicity off."
"Shiloh's been giving me signs," he said, grinning.
"Yeah, but signs aren't the deal. You may end up with just your hand if you don't play this right."
"Dude, I know her. You watch," he said, but I was skeptical. We hung out after dinner, and then went back to our tents, just like the night before. Ryan waited for about half an hour after we heard the naturalists make their rounds, and then he snuck out of the tent. He was gone for a long time, and I lay there, smiling, thinking that he must have worked things out.
It was about an hour and a half later when he came back into the tent. He was trying to be quiet, either to avoid talking to me or to avoid waking me up. He stripped down to his boxers and got into his sleeping bag, then turned away from me. I didn't say anything until I saw his back moving, and his shoulders jerking, in a really strange motion. It took me a minute to realize he was crying. I moved over and put my hand on his shoulder, but he shrugged it off violently. "Dude, what happened?"
"Nothing," he lied, in between quiet sobs. I moved even closer to him so I could reach my hand out in front of him. I held it there, asking him to take it. "What?"
I just shook my hand, until he finally put his hand in mine, and I adjusted our grip to be just like the handshake he'd given me last night. "You are not alone," I said firmly.
He rolled over then and grabbed on to me, hugging me like I was his life preserver, but I didn't miss a beat, I hugged him right back. Then I just held him like that, trying not to enjoy having his sexy body smashed up against mine, as I stroked his back while he cried. He finally pulled away from me. "I'm sorry about that."
"It's OK. It was hot," I said, shocking him at first, until he saw my grin. "So what happened?"
He swallowed hard, and then started talking. "I went to their tent and heard some noises, so I knew they were awake. I was going to knock, but I peeked in instead. Morgan and Devon must have switched tents, because Devon and Shiloh were in there, and he was fucking her brains out." A tear fell down his cheek.
"Holy shit, dude!" I said, trying to emphasize the drama to nurse his wounded psyche along. "Did anyone see you?"
"I was there, watching, and I couldn't stop. It was like I was frozen." He looked down. "God, she was really enjoying it. I don't think she looked that into it when we did it."
"Maybe you weren't reading it right," I offered, since there was nothing else I could say to make that better. Shit, that was a massive ego blow, to see the girl you loved having sex with another guy, and getting into it way more than she got into it with you. He was going to be pretty fucked up after this. "What did you do?"
"She must have sensed someone watching, and she looked up and saw me. It freaked her out a little bit, but then she got back into it, and I took off. I wandered around until the naturalists caught me and made me come back here."
"Dude, that's totally raw. Shit, even a heartless asshole like my father would have a tough time dealing with that."
"My father wouldn't," he said.
"You're probably right," I agreed, trying to work him out of his funk. "You know what this means, right?"
"What?"
"You have to totally mack on Felicity. She's your target."
"Right," he said apathetically.
"Dude, close the deal. Make Darius proud."
"I'll just fuck things up with her like I fucked things up with Shiloh."
"How did you fuck things up with Shiloh?"
"I told you I'm a shitty kisser, and apparently I'm a crappy lover too."
"You just need more practice," I said. "A hot guy like you should have no problem with that."
"Now you're trying to get in my pants," he grumbled, only the mood had changed a bit. I started to wonder if he wanted me to help him out with his kissing issue. All the girls had been teasing me about it today, about how good Raine said I was.
"Dude, I'll get in your pants anytime you want," I teased. He rolled his eyes at me. "Friends can kiss friends. You want me to help you with this, I'll do it."
"I'm not gay," he said emphatically.
I pointed at my mouth. "See this. Everyone has one."
"Yeah, but..."
"Dude, I'm not trying to hit on you, and I don't want to make you uncomfortable. I'm never going to do something with you that you don't want me to do." He nodded. "I'm just trying to do what I can to help you out."
Then he shocked the shit out of me by leaning in and kissing me, and not a friendly peck, but a full-on, oral assault. Shiloh was right; he was really bad. "Dude, stop," I said.
"What?"
"Alright, you have to do this differently. First of all, you're opening your mouth like a fish," I said, making fish face gestures, and making him chuckle a bit. "And you have to go slow, and let it build, especially with a girl."
"OK," he agreed. I pushed him onto his back and leaned over him, running my hand across his chest to graze his nipples. He sighed at that simulation. I made him look into my eyes, and then I slowly lowered my mouth onto his. He started out well, but then kind of opened his mouth too much.
"Dude, relax and follow my lead," I said. "Don't do anything until I do it. Got it?"
"Alright," he said, with a slightly bitchy tone.
I started again, going slowly, and he responded really well. I pulled apart just enough to talk. "That's right. Very good. Tighten your lips up just a little bit." I dove back in, and then pulled out again. "Not that tight." I tried again, and this time he had it down. We made out like that, for a long time, and at some point, for me at least, it switched from being a lesson to being fucking erotic as hell.
"Fuck that's good," he said, more of a pant.
"Let's try something else," I said, and parted my lips, letting my tongue flick out into his mouth. His tongue surged forward, but I stopped and backed away. "Slow down there, cowboy," I teased. He smiled and blushed. God, he was cute. I kissed him again, and this time I pushed into his mouth with my tongue and he was so much better, taking time to let his tongue wrestle with mine, and to let our mouths really form a bond.
And then something clicked, something deep within both of us, and we let ourselves go. Now he was linked to me, his mouth was with me, and I felt my hand move back to his chest as if it was moving on its own. I felt him moan into my mouth as I played with his nipples, tweaking them gently, remembering that time he'd quipped that he hated getting them pinched. My hand began moving lower, down his abdomen, and he arched his back up as if to urge me on. I was to his sexy belly button now, and any lower would mean crossing a big line. I moved a little lower, to his treasure trail, and paused to ask him. "Is this OK?"
"Yeah," he muttered breathlessly. I let my hand go lower, heading to that sacred ground, until I encountered something hard, the head of his cock. I traced it gently with my fingers while we made out; outlining it through his boxers, and then gently pulled it out. It felt long, probably in the range of seven inches, but with a different kind of shape. I wanted to look at it, to study it, but I didn't want to screw this up. My hormones finally pushed those fears aside.
"You know what I really want to do?" I asked, moving my mouth to his ear while I kept gently stroking his cock.
"What?" he asked with anticipation and a little nervousness.
"I want to replace my hand with my mouth," I said. He didn't say anything; he just put his right hand on top of my head and pushed me lower, down the same path my hand had gone. I kissed and sucked on each of his nipples, then ran my tongue down his abdomen, tickling him and making him giggle. And then finally, there in front of me, was the prize, Ryan's cock. It was really cool, and really unique. It was narrow at the base, then bulged in the middle, then narrowed again right before the head. The head was only about as big around as the widest part of the shaft. I lowered my mouth onto it slowly, working my way down and using my tongue as I went.
"Ahhh..." he moaned softly, and thrust up into my mouth, begging me for more. I let my hand drop down to caress his smooth balls, which were much bigger than I expected, and then I started moving up and down with more of a purpose. "Fuck, fuck," he moaned. "So good." Even his little moans were cute. He pulled my head up forcefully, and made to jerk himself off. "Dude, I'm so close."
"Good," I said, licking my lips. "I want to taste you." I dove back down and looked up at him. He threw his head back and put one of his forearms across his mouth to stifle his shouts, and then he blew his load. I let the first shot hit my tongue, so I could taste him, then I swallowed him as deeply as I could, letting him feel my throat muscles contract around his head as I swallowed. His other hand stayed on my head, not to force feed me his cock, but to gently urge me on.
I savored his taste, and then got a little worried, wondering what he'd be like now that he'd blown. I figured he'd be pissed off, or maybe sad, but instead he looked concerned. "Did I do alright?"
I laughed, actually laughed, and then put my hand on his abdomen to calm him down. "Dude, I've sucked a few dicks in my life. I have never had so much fun blowing a guy as I just did with you."
"Really?" he asked, wide-eyed.
"Really. A little more practice, and you're ready for the big leagues."
"That might be fun," he said, then got nervous. "We're cool, right? You're not going to tell anyone about this."
I could have gotten mad, but I was smart enough to realize that he'd been through a pretty intense trauma tonight, so I cut him some slack. "I give you my word. What happens between us stays between us."
Copyright © 2013 Mark Arbour; All Rights Reserved.
31

3
Story Discussion Topic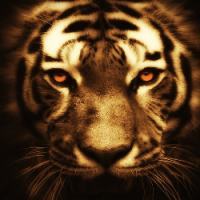 Open Club · 132 members · Last active
A fan club for Mark Arbour to chat about his stories
---
Chapter Comments