Paternity - 88. Chapter 88
December 24, 2000
Escorial, CA
Will
I was hanging out in my room, just enjoying how awesome it was. I loved the décor, and the shower was totally kick ass. It didn't have the slick features that my room in Malibu had, like the second level with the elevator, but it was much more livable. And just as he'd done before, Stef had carved out separate areas for me. I had my bed in one part of the room, a sitting area with a couch and a big leather chair in another part, and a sleek modern desk in another section. The sitting area was actually my favorite part, because it had a fireplace and a big plasma television for visual entertainment. I'd hooked my PlayStation up to the television, and the graphics were pretty fucking awesome.
I was just about to pop Dead or Alive into the PS-2 and wreak some havoc when a knock at the door interrupted my plan, and heralded Stef's arrival. "And how are you doing?"
"I'm doing great," I said, and motioned for him to have a seat. "I love my room. It's the total bomb."
"I am so glad you are comfortable," he said with a smile.
"I was just sitting here, thinking that this was my favorite part of the room. Of course, depending on who's visiting, that may change," I said, leering at the bed and making him giggle.
"I tried to make it feel like home."
I smiled. "That was easy. Any room here would do that." He smiled to thank me for saying that, and then his mood changed.
"Robbie and JJ finally arrived," he said dourly. "They are not thrilled about being here."
"No surprise there," I said. I knew they were pissed off about being forced to make the pilgrimage up here. "Dad said that Robbie refused to come up here. He told Robbie that he was fine with that, but JJ had to be here."
"Yes, and so they both are here, and none too happy about it." He sighed. "It may require a great deal of patience on your part to deal with them."
"That's why you came down here? To ask me to put up with their shit?" I joked. "Dude, I've been doing that for weeks now."
"I am trying to minimize the conflict over the holiday. Whatever you can do to help in that effort, I would appreciate."
"I'll do my best, Stef. They both like to bait me. Sometimes it gets to be too much." He said nothing, and just let me think about things. "I'll try to set my tolerance meter to high, just for you."
"I do appreciate it," he said, happy that he got his point across. "JP will not admit it, but he does so enjoy Christmas. He is really quite sentimental. I try to do my best to make things pleasant for him, and while he is more than capable of dealing with any conflict, I do not want him to have to." It was really sweet the way Stef watched out for Grand.
"Lou and Marcel didn't make it down for Christmas," I said to Stef, stating the obvious. "They weren't here for Thanksgiving either."
He sighed. "They are both very busy, and there was no reason for them to make the trek out here, only to deal with these various tensions."
"Maybe next year we'll all be in a better place, and it won't be like this," I offered, trying to be optimistic.
"One can only hope." He left, but his talk had disturbed me. I walked out of my room, and my feet led me to the nursery.
"Hey," I said to Tiffany, who was nursing Riley.
"You all moved in?" she asked.
"Yep. Got some kick ass digs." She'd come by to see my room yesterday. I picked up Maddy and held her, sitting in the chair next to Tiffany.
"She likes you," Tiffany said.
"I like her too. I'm not sure how much longer she'll be around, so I want to make the most of this time," I said sadly. "And I'm not sure how big of a part of her life I'll be. That really depends on Mom."
"Don't forget about Cody," she said. "He's Maddy's father. He'll get to see her, so that probably means she'll be around some of the time."
"He doesn't seem all that interested in her," I said. That bothered me, but I'd never said anything to anyone about it.
"Some people like babies, some people do better with older kids. Cody isn't a baby person." That was a pretty lame excuse, and she knew it. "He didn't sign up for being a father, and your mother and I both made it clear to him that we didn't expect him to be involved. He's not letting anyone down. He's doing what he's supposed to do."
"So you say," I disagreed. "I thought he'd have a tighter bond with her, since she's his daughter."
"Will, you take your responsibilities very seriously, and family is very important to you. Do you think Cody is like that?"
I thought about that. He was pretty responsible when it came to work, but I wasn't sure it extended beyond that. And he certainly wasn't very traditional or family-oriented. "No."
"You can't really judge him by your standards. Cut him some slack. I'll bet he'll be there for Maddy when she needs him." It was pretty surprising to hear Tiffany stick up for Cody, since she seemed perpetually pissed off at him for cheating with Mom in the first place.
"Listen to you, being all nice and philosophical," I said, teasing her to get us away from this maudlin place. "Where's the bitch from hell I've grown to love?"
She laughed, and that disturbed Riley, so she stopped. "She's in here. Watch out."
"No shit," I joked. "Dinner should be fun."
"Oh yeah. A barrel full of laughs, with everyone trying to pretend they don't hate everyone else."
"We'll see who's a good actor, and who isn't," I said, grinning at her. I put Maddy down in her crib and stroked her back gently until she fell back to sleep.
I decided to go back to my room until dinner and work out my latent aggressions through video games. I walked by my dad's room and heard loud voices. He and Robbie were arguing again, something that had become all too common. Stef had come by to talk to me about all this fighting because it was bothering everyone, but it was especially bothering Grand. They'd rolled out the red carpet for me, made sure that I felt at home here, and loved. The least I could do for Stef and Grand was to try and make things better over the holiday. I decided to interrupt Dad and Robbie and maybe give them a chance to calm down a bit, and maybe try to do something to reduce some of the anxiety permeating this house. I knocked on the door, and heard the shouting stop abruptly. After a brief pause, my father said "come in" a little too loudly.
I walked in and Dad looked at me, and I could see that while he may seem angry, more than that, he was completely exasperated. Robbie was sorely trying his patience. When I glanced over at Robbie, I didn't see that at all; I simply saw the anger. "I heard you were in town," I said to Robbie. "I just wanted to come by and say 'hi'."
He looked surprised at first, but that faded as the anger surged back. "I thought you weren't talking to me," he snapped. I saw my dad's expression change too, and he was really pissed off now, so I hastily jumped in before he could really unload on Robbie.
"You evidently thought wrong," I said, smiling, and trying to do everything I could to calm him down and get through to him.
"Did you want something?" he asked rudely.
"A Christmas truce," I said, and walked up to him, holding out my hand. "Let's try to get along for the next few days." To me that seemed like a simple proposition, one we could both embrace, but he didn't respond by shaking my hand.
"What about JJ?" he asked me.
"My relationship with JJ has nothing to do with my relationship with you," I said firmly. My hand was there, extended, and all he'd done was look at it.
"I don't see it that way," he said.
I stared down at my hand, looked at it, then at him, and then back at my hand again, while silence permeated the room. I finally withdrew it, shaking my head at what an asshole he was being. I felt completely frustrated that he hadn't responded, because I'd assumed that a truce would be a no-brainer, and I was saddened because I knew that now things would only be worse. "I tried. Again," I said resignedly.
"You are un-fucking-believable," Dad shouted at Robbie. At least his reaction was completely predictable, even though Robbie seemed confused by it.
"Don't forget the volume rules around here," I cautioned, and that had an impact on him.
Dad took a deep breath and turned his attention to me. "That was a very noble thing you did, Will, trying to make things better for everyone. Once again, you have shown that you are much more mature, and a much better man, than the person with whom you're trying to repair your relationship."
"Fuck you!" Robbie shouted at Dad. "I'm out of here. JJ and I are going back to LA."
"I think you leaving is a wonderful idea. In fact, I heartily recommend that you go. But JJ's staying here. Period."
"That's not what he wants," Robbie stated.
"I don't give a shit what he wants, or what you want. I'll tell you what I want. I want you to get the fuck out of here so the rest of us have a chance to have a decent Christmas. That's what I want, and that's what's going to happen!" Robbie just stared at him, while Dad walked over and grabbed Robbie's rolling bag. He threw it at him, and it hit Robbie so hard it almost knocked him down. "Leave! Now!"
"Brad…" Robbie said, as if he was just realizing how pissed off Dad was.
"I told you to leave." He walked over to the phone and punched a few numbers. When he spoke into the phone, his voice was calm and composed. "Can you have the car brought around? Robbie is leaving. Thank you."
"You can't throw me out," Robbie objected. Dad just stared at him, challenging that assertion. "Fine." He grabbed his bag, and stormed down the hall, with Dad and me following him. I thought it almost looked like we were chasing him. He got to the front door, walked out, then turned to face my dad, his face red with anger. "When you come back to Malibu, you won't find me there!"
"Great. Saves me from having to change the locks," Dad said in a snarky way, and slammed the door in his face. He stood there, his hand on the front door, breathing heavily.
I put my hand on his shoulder and could feel the emotions surging through him, but the one that was the strongest was anger. We were a lot alike, my dad and I. I knew that once the anger faded, then the pain would really hit him. "I'm really sorry. I was trying to make things better, but I only made them worse." I felt like total shit.
He looked at me with concern. "This isn't about you, Will. This is about Robbie and me. You did more than I could have hoped, more than I would have dared to ask you to do. It's not you."
"Will you be alright?" I asked nervously.
"I'll be fine. I have a few things to take care of," he said, and looked at his watch. "I'll see you at dinner in half an hour."
"Alright," I agreed reluctantly. He strode down the hall, a man on a mission, leaving me standing in the front entry like a lost puppy. For some reason, I wandered into the Great Hall, and stared at all these icons from our families' past. There was the awesome statue of my Uncle Ace's father: his name was André. He'd died in Vietnam, one of the first Americans killed over there. But I walked past that, and headed to the painting that my father had made after his younger brother Billy had died. I stared at it, and could feel the emotions in my father emanating from the painting, as if the horror he'd felt, the pain he'd felt, were frozen in time and preserved on this canvas.
All that did was make me feel worse. He'd had to deal with some tough crucibles in his life, starting with the death of his adoptive father, then the suicide of his mother, the death of his real father, the death of his younger brother, the loss of several people who were important to him from AIDS, and now, the loss of his partner. It was no wonder he tried to control people like he did. He probably reasoned that if he could control them, they wouldn't hurt him. I personally thought it was a flawed strategy, but he probably didn't see it that way.
"I am surprised to find you in here," I heard Grand say. "You don't seem to frequent this room, unless you are sneaking through here after parties, attacking my knights as you go." I laughed at that, at the memory of Ryan, drunk off his ass, falling on top of one of the antique suits of armor in here.
"I forgot to get drunk first. I'll work on that at dinner," I said. He came over to the painting and stood next to me. "I can feel his pain, even now, when I look at this."
"He is very talented," Grand agreed. "I thought I heard shouting earlier."
"Dad threw Robbie out of your house," I said, trying to joke about it.
"He felt he had that right?" Grand asked acidly.
"I think it was pretty much a mutual decision," I said. The clock started to gong, a sign that we were on the verge of being late.
"You can tell me about it over dinner," Grand said.
"Great," I said morosely. "Ruin another good meal."
"If Robbie were here, your story would probably be annoying and ruin dinner. Since he is gone, it will probably be entertaining," he said, making me chuckle. We walked into the dining room and took our seats. I sat next to Dad, while JJ sat diagonally from me, and at the other end of the table, next to Grandmaman. Clearly the objective was to keep us separated. It was a smaller crowd this year. Uncle Jack, Aunt Claire, Marie, and John were celebrating Christmas Eve with the Hobarts, while Uncle Ace was doing the same thing with Aunt Cass's family. Matt, Wade, and Nana were due in later this evening; they'd spent some extra time in Virginia after Wade's father's big holiday party. Lou and Marcel, as well as Kevin and Cody, had also absented themselves. I greeted Grandmaman and Frank, Darius and Ella, and said hello to JJ, who barely responded, then took my seat.
"Twas the night before Christmas…" Grand began cheerfully. He raised his glass. "To our family."
"To our family," we all said, and raised our glasses with him.
"Where's Pop?" JJ asked.
"He went back to LA," Dad said. His voice was cool, but firm.
"I want to go with him," JJ said.
"You're not going anywhere," Dad said.
"What did you do? Make him mad again?" JJ demanded. "Or was it you?" he asked, looking at me.
"I stopped by to see him and welcome him," I said calmly, even though I wanted to choke the living shit out of JJ for being so bitchy.
"Sure you did," he taunted.
"Actually, that is exactly what happened," Dad said. "Will stopped by our room to say hi, and then suggested to Robbie that they enter into a truce for the holiday, so we could all enjoy Christmas without fighting."
"That was a very thoughtful gesture," Stef said to me, his way of thanking me for taking that step.
"Very thoughtful," Dad agreed. We could all see his face turning redder as his anger returned. "Will walked up to Robbie and held out his hand, offering to shake on it. Robbie just stared at him, and refused to shake his hand."
I glanced briefly at Frank, worried at what he'd say, but he just looked disappointed. I switched my attention to Grand and saw his eye twitch, a sure sign that he was pissed off. He caught me looking at him and met my eyes. "It seems your father made the right decision," he said, referring to Dad throwing Robbie out of the house. I nodded, although no one else really understood what we were talking about.
"I explained that if he was going to act that way, he could just leave," Dad said. I was wondering if anyone would challenge him on that, but no one did, not even Frank. "So he did."
"I'm still going with him," JJ said, and stood up, placing his napkin on the table.
Dad turned to face JJ slowly and deliberately, like a battleship turret rotating to train its guns on a target. "You are going nowhere. You are going to sit there, eat dinner, and do everything in your power to make sure all of us have a nice holiday."
"I'm leaving," JJ reiterated stubbornly.
"Your grades were horrible this semester," Dad said, launching into JJ. "You got three C's, two D's, and an F. You did so badly on your finals, your teachers told me it was obvious that you didn't study at all."
"So," he said petulantly. "I told you that school doesn't matter. Skating matters. I'll be on the cover of a Wheaties box when I'm 20 years old, so why do I need school? My coach says I have to practice more so I'll do well in Boston. I want to go back to get in some more ice time."
"JJ, you can take a break for Christmas and New Year's," Tiffany said. "That's customary." Even Tiffany looked confused by JJ's zeal to get back to LA.
"No, I can't. You're not my coach. My coach says I need to practice more, and I do what he tells me to do," JJ said. "So I have to get back to LA."
"That won't be necessary," Dad said. "I notified the USFSA that you won't be participating in the Boston Competition."
"What?" JJ demanded loudly.
"Keep your volume at a respectable level," Dad warned. "I told you that if you didn't do well on your finals, you wouldn't go. You didn't do well on them, so you don't go."
"That's not what Pop said," JJ shot back. He was beyond pissed, he was really freaking out.
"It's what I said, and it's a done deal."
"This is bullshit!" JJ yelled. "You're ruining my career!"
"No, I haven't done that. Yet." Dad eyed him coldly. "Your conduct at dinner tonight is making me question whether you should even have a skating career. Keep pushing me, and I've a mind to withdraw your USFSA membership completely."
JJ stared at him, completely stunned. "You wouldn't do that."
"I most certainly would. Based on the way you behave, and the person you've become since you started skating, I personally think it's the best thing that can happen to you. I'm giving you a chance to prove me wrong. We'll see how you handle that." I watched Dad intently, watched how much differently he handled JJ than he would have handled me. If he'd have said something like that to me, we'd probably be fighting and screaming right now. Only JJ didn't work that way. He was conditioned to obey authority, which in his case normally meant his coach, then at a lesser level, Mom or Pop. Dad hadn't really been on his radar screen. Yet suddenly Dad had emerged as the guy with the power over his life, his career, and even though that completely pissed JJ off, he fell into line. He sat back down and started eating silently, taking pains to look inconspicuous.
There had been intense meals at Escorial, but none as intense as the Thanksgiving dinner when Brian had outed Matt to his parents. This wasn't as intense as that, but it was close. There were so many people missing, that it made it obvious that there were significant problems with all of our relationships. No one wanted to hang out with bitchy, fighting people. Aunt Claire and her family, Uncle Ace and his family, Cody and Kevin, Lou and Marcel, and even Matt and Wade had dodged the traditional Christmas Eve dinner. I looked over at Grand and watched him eat; trying to pretend like it didn't bother him. I felt horrible for him, and I would have felt guilty if I hadn't at least made an effort to make things bearable with Robbie. This is what Stef was trying to avoid; he was trying to avoid disappointing Grand. We'd all failed in that mission.
We'd just finished our salads and started our main course when we heard footsteps in the Great Hall. I turned to look at the door and saw Robbie come walking in. No one said anything as he strode purposefully toward me and stood next to my chair. It was kind of weird, and it made me feel vulnerable to be sitting there while he was standing next to me, so I stood up.
He held out his hand to me, offering to shake. "Your offer took me by surprise, so I didn't react very well. I'm sorry about that. I think it's a good idea to try and put our differences aside for the next few days, at least."
I shook his hand while I looked him straight in the eye so he could see my resolve. "I keep swallowing my pride, trying to make things better between us. I'll accept your apology, and we'll be fine for Christmas, but don't expect me to keep doing this." He just nodded, and took his seat across from Dad and me.
I think he visualized that he'd come in, shake my hand, and everything would be fine, but there were too many frayed feelings for that to happen. Dad was still really pissed off at him, and quite frankly, so was everyone else. Last week, they'd ripped him up at dinner about this stuff, and it evidently had no real effect. He wasn't listening to the people here at the table, he'd treated them with a total lack of regard, and as a result, they weren't really all that happy about having him in their midst. If this would have been a simple, bitchy fight, his being here like this would have cauterized the wound, but it didn't.
And of course, in his usual way, JJ decided to make things worse. "Dad says I can't go to Boston," JJ informed Robbie. It was almost comical that he slipped right into his tattletale mode.
"You are such an asswipe," Darius said to him. "I think he should send you to Boston and leave you there." JJ ignored Darius, and just looked at Robbie, expecting him to jump in and fight for him, but Robbie didn't react at all. He didn't say anything. JJ was flummoxed by that, because if he'd done that with Mom, she'd have gone apeshit, and fought like hell for him.
"You all sit here and do nothing while he ruins my career," JJ accused, gesturing at Dad.
I wondered who would respond, or if anyone would, when Grand put his fork and knife down in a meaningful way, telling us he was taking the floor. It was impressive, the way he could do that with just his gestures. "It would seem that you are responsible for any damage to your career," Grand said to JJ with his deadly serious look. "You did not even try to salvage your grades, and you exerted no effort at all to live up to your academic commitments. The consequences for such dilatory behavior were explained to you in advance, and you chose to ignore them, so now you must live with the results of your actions."
I looked at Darius and he raised his eyebrows to indicate how surprised he was by that. No one in this room wanted to be on the receiving end of that kind of displeasure from Grand. If he had said that to me, I'd probably be in a fetal position by now. JJ just sat there pouting. He'd become so strange lately, so detached from me, and the rest of us, that it was like I didn't even recognize him. He kept casting glances at Robbie, as if he expected him to come to his rescue, but Robbie didn't have that kind of courage. Hell, Mom wouldn't have had that kind of courage either. Grand's words were the family equivalent of a nuclear bomb, but JJ had been hit by them and seemed completely oblivious to that fact.
We finished dinner quietly, with most of us giving up hope of even making small talk. It was tradition that after dinner, we opened presents from each other. On Christmas Day, we generally had visitors come up for dinner, so we got gifts out of the way before they showed up. We retired to the Great Hall to do that, where the Christmas tree was set up. We were just about to open presents when Wade, Matt, and Nana got back from Virginia. That served to break us up into smaller groups, and I noticed that JJ managed to snag Robbie and corner him.
"Hey little brother," Wade said to me, and gave me a big hug.
"You missed some more drama," I said, rolling my eyes. I told him all about my encounter with Robbie, and about dinner. He just shook his head.
"Hopefully, that's all behind us now," he said, being optimistic. I had kind of hoped that the three of them would come in and transform the whole mood, but they only had a marginal impact. Matt seemed to be annoyed with Wade, and Wade kept shooting glances at my dad. Most people wouldn't have picked up on that, because Wade wasn't being obvious, but I knew Wade so well, and for him, the amount of time he spent staring at my father made it seem like he was obsessing over him. It was all really weird.
"Time to open presents," Stef said cheerfully, trying to instill some joy into this dreary holiday scene. We focused on that, and it was a fun time. From Stef and Grand, I got a new computer, a kick ass machine that had the new Pentium 4 chip in it, and sporting Microsoft's newest operating system, Windows 2000. And best of all, it had a big, flat-panel monitor. They continued the computer theme with JJ and Darius, getting them both new laptops. Every once in a while, someone in our family would go all-out and really do something extravagant, but this year, as if to signify what a shitty Christmas it was, most of the presents were pretty mundane: some clothes, shoes, or electronics. It didn't seem like Dad and Robbie even bothered to buy each other presents this year.
And unlike in years past, when we'd all hang around and just enjoy each other's company, when we were finished opening presents, we gathered them up and went back to our respective rooms. I decided that even the Thanksgiving where Matt had been outed had a happier ending than this Christmas, because when it was all over, Matt had known how much we'd all loved him. This Christmas seemed to end with a dull thud.
I went down to my room and decided that I might as well set up my new computer. It would give me something to do, and keep my mind off of our unpleasant holiday. I got it set up, got all the cables hooked up, and played around with the settings. I had Windows 2000 on my laptop, so I was pretty familiar with it. The next step, and the biggest pain in the ass, was transferring all of my files from my old PC to the new one. I had to dig around in some of the boxes I hadn't unpacked yet to find my transfer cable, and then I had to set up the link between the two systems. I looked at the clock when I started the actual transfer, and noticed that it was exactly midnight.
Everything was going smoothly until a query flashed on the screen, asking me if I wanted to transfer the contents of a hidden folder over. I thought it might be a system file or something like that, but when I looked at the address of the folder, I noticed that it was in the photo directory. I clicked "yes", but wondered what it was. When I looked at the sub-directory name, I realized it was in the directory that I'd dumped Michael's pictures, the ones Jeff had gotten off his camera. My curiosity was really aroused by that, but I couldn't access the files until the transfer was complete. So I waited, and waited, and waited.
I didn't have the new system up and operational until almost 1:00am. As soon as I did, I searched the directory for the hidden folder, but couldn't find it. It took me another twenty minutes to figure out that I had to 'show hidden files' before it would appear. As soon as I clicked that, it magically showed up in the directory.
I opened the folder and clicked on a file, and that opened up my photo viewer. I got through exactly two images before I completely lost it. My mind went into complete overload. There, in front of me, were pictures of JJ with his coach. They were both naked, lying on a bed. JJ was blowing his coach, while the coach appeared to be playing with JJ's ass as he did. I clicked ahead a picture and JJ had pulled his head up and off the coach's dick and was looking straight into the camera. His expression wasn't one of lust or desire; it was one of sheer agony.
I tried to channel Wade, or someone calm, but I couldn't. This was so far beyond my capability to handle, especially after what had happened in Paris, that all I could think to do was yell out. "DAD!" I screamed, at the top of my lungs. "STEF!" I stared at the screen, horrified, and screamed again and again, by voice echoing through the empty halls of this palace.
I heard footsteps outside my room, followed by a burst of energy as my Dad came running in. "What's wrong?" All I could do was point at the screen.
Copyright © 2013 Mark Arbour; All Rights Reserved.
Story Discussion Topic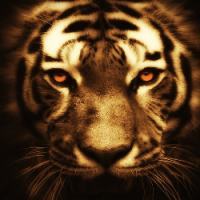 Open Club · 132 members · Last active
A fan club for Mark Arbour to chat about his stories
---
Chapter Comments