Comments Invisible in Dark Mode Bug Has Been Reported. We are working on patch.

Paternity - 53. Chapter 53
October 25, 2000
Redwood City, CA
Wade
"You still on the team?" Kramer asked, giving me shit as I put on my gear. I had dragged my tired ass straight to practice from the airport after a long series of flights from Virginia. This would be our last practice before we went to Tempe to tackle Arizona State.
"Bite me," I said, but with a smile. My dismissive response didn't show him how much his comment had bothered me. I'd been so absorbed in other things - in the shit with my family, in trying to be there for Riley, in trying to be a halfway decent boyfriend, and in keeping up with my classes – that I'd pretty much blown off the team. I ran my schedule around in my head, wondering where I could have found more time, and got frustrated when I realized that there just wasn't any. I had lots of money, lots of love, and no time.
"We're on the ice in 15!" Matt shouted.
I tightened my skates, slipped on the guards, then stood up. While I was doing that, I came up with a really good idea, one that would give me time, and help repair some of the damage I'd done to my relationship with my teammates. "I'm going to go see the coach," I told Matt.
"What's wrong?" he asked. He was the captain, so if I had problems, I should go to him first.
"Nothing's wrong. I just want to talk to him. I've been gone a lot. I need to explain it to him."
"Fine," he said, nodding. "Don't piss him off. We already had a shit practice yesterday."
"I'm charming," I told him with a grin. He rolled his eyes at me and I took that as my cue to leave.
I found the coach in his office with his assistant coach and the team manager. He looked up at me with his dour expression. "What the fuck do you want?"
"I'm sorry I've been gone so much. After next week, things should get better," I said politely.
"With you, Danfield, it's always something," he groused.
"I thought maybe I could make it up to the team, my being gone," I said.
"What are you gonna do? Blow all of them?" He thought he was being funny, and evidently his assistant coach did too.
"No, I already do that," I said. He glowered at me again. I gave him a slight smile, to show I was joking.
"Get to the point. We're on the ice in five minutes."
"I'm going to charter a plane to fly us to Tempe and back." He stared at me, totally amazed at that. It would cost me a shitload of money, but it was one long-ass bus ride, and none of us wanted to spend that much time in a bus.
"You're going to charter a plane?" he demanded, clearly not believing me. I'd tried to keep the fact that I had lots of money relatively confidential, especially from him. "What did you do, hire an old B-17 bomber to just air-drop us over the stadium?" He laughed again. The other two laughed with him, because he was the coach, not because he was funny.
"You can take the bus. Up to you," I said, being a smart ass. I turned to the team manager. "If he takes the bus, you won't have to arrange the ground transportation in Tempe," I said, to remind him to make those arrangements. "I figured I'd schedule us out at noon on Friday, and back on Saturday at seven. I can give you the information after we're done with practice."
"That's great, Wade," he said, then looked at the coach nervously.
"I'll make sure it's a nice plane," I said to the coach with a smile.
"Thanks, Danfield," he said. "Now get your ass on the ice." He was being a dick, because it was his way, but I knew I'd made him really happy. Riding in a bus with a rowdy hockey team for 15 hours each way was not much fun. Not only that, but it was a boring-ass drive. We'd go through California's central valley, near exciting places like Bakersfield and Fresno, fight our way through LA, and then hit the Mojave Desert and the desert mecca of Blythe. It totally sucked.
I called the airport to line up a plane for us. The one I'd wanted was out, so I had to really blow some bucks and hire the plane the San Jose Sharks used when they traveled. I had just hung up and nodded to the team manager when Matt hooked my arm with his stick and pulled me toward the ice.
The coach was in a good mood, so practice was fun for everyone else, but really upsetting for me. I hadn't played or practiced for a bit, and I found that the team had sort of adapted to my absence. I wasn't clicking with the other players like I normally did, and I wasn't even as in-sync with Matt as I had been. All of this bullshit was really fucking up my hockey game. I was determined that after the election, I was going to live up to my obligations to these guys, to the team. Probably the most painful thing of all was seeing the look in the eyes of the rookies, who used to view me with almost hero-worship, but now they looked at me like I was just another guy. When that nightmare of a practice was over, the coach called us all over to the center of the rink. We skated up and instinctively took a knee, just as we'd done since we were kids. It made it look like we were bowing down to the coach. He liked that.
"Danfield has a surprise for you boys," he said. "He chartered a plane so we don't have to take the fucking bus to Arizona. You get to sleep in your own beds on Thursday. Plane leaves at noon on Friday." All eyes turned to me, and they let out a big cheer. I felt a big body land on me: Cole. The other guys piled on, burying me. It was a good thing I wasn't claustrophobic.
They finally let me up and we went back to the locker room. "Dude, that's awesome," Matt said to me with a grin.
"I try to think of new ways to make you happy," I joked.
"Just having you here makes me happy," he said. That hit me to the core, and he saw my expression and misinterpreted it. "What?" he demanded, and not nicely.
"It's just me. We'll talk about it later," I said. He nodded, and got his smile back on.
"So we may get back in time for the DG party," Konrad said. "You rock."
"If we get there at ten, you think you can still get laid?" I teased.
"Dude, if we get there at 6am, I can still get laid," he said, cracking us up.
I showered and changed quickly, then headed out with Matt to his GMC. "Let's go out to dinner," I said.
"Alright," he said nervously, but I smiled to reassure him that I wasn't going to bust his balls about something. We went to this Korean restaurant in Redwood City, near the rink. It was kind of a dive, but the food was good.
"So how did practice go?" I asked him.
"Alright," he said.
"You want to tell me that everyone played well except for me," I said, being as morose as my stoic character would allow.
"You were a little off your game," he agreed, being diplomatic.
"I'm sorry about that. There's all this shit going on, and I'm juggling things as well as I can, but there just isn't enough time," I said, showing him my frustration. That alone impacted him. "Maybe if I could just get more organized."
He laughed, probably a little too loudly. "Wade, it is impossible for someone to be more organized than you are."
"Yeah, but I'm letting the team down, and I'm letting you down."
"When I started this semester, the team was the most important thing to me. I fucked up a lot of things because of it. Now it's important, but it's not everything. You've got a lot of shit to deal with. How many of these guys have had to handle the crap you have to handle? Shit, most of them go to school, do their homework, play hockey, and get laid. You're a fucking DC powerbroker and a daddy on top of that, plus you're managing millions of dollars."
"But I'm playing shitty hockey," I said, smiling at him.
"Guess the rest of us will have to step up and help you out."
"Thanks," I said, beaming at him. He'd given me absolution. "When the election is over, I'm getting back on my game."
"Speaking of that, I've got a problem."
"What?" I asked.
"My fucking economics professor scheduled an exam on election day. That's my 2pm class."
"So you can't go to Virginia with me," I said, trying to hide my disappointment.
"I can't miss that," he insisted.
"Dude, I know that you have to do this. I'm not mad at you. I'm just disappointed. It's probably for the best anyway. The farther I keep you from my fucked-up family, the happier you'll be."
"If you really need me to do this, I can talk to him again and try to reason with him, but he didn't seem real receptive."
"No, it's fine. I've got a pass on my classes for the day, so if I go out on Monday, I can be there on Tuesday and then come back on Wednesday. Then I can get my life back into a normal rhythm."
"Right," he said skeptically. I tended to agree with him.
---
October 28, 2000
Tempe, AZ
Wade
Last night we'd beaten the Sun Devils, but barely. I'd played like a total slug, and deservedly spent a bunch of time on the bench. But in the end, that had been good for me. The coach had pulled me from Matt's line and put Blanten in there instead, and the kid had done really well. He'd shown me that if I wanted my place on our prime line, I was going to have to earn it. Tiffany was in Norway with JJ, so Riley was at home with the nanny and Isidore. My sister was still in the hospital. And Sean was diving into the deal with her assault. There was all kinds of shit going on in my life, but I'd put that all aside. I'd spent my bench time watching our team play, getting back into the swing of the game, and focusing on hockey.
Today the coach made me sit on the bench for half the first period. If I'd been Matt or Gathan, I'd be so pissed off I would be seething, but I wasn't mad, I was determined. The next time he put me out there, I was going to burn the ice up. There would be water in my wake.
We got an offsides call, and just as Klip went to go out on the ice for the face off, his helmet strap got fucked up. "Fuck," he said, and threw the thing on the floor.
"I think I can fix it," the team manager said, picking it up.
"Danfield, go in for him," the coach said. I didn't say anything; I just hopped over the boards and headed out to the blue line. Matt was at center, and Blanten was on left wing. I grinned at Matt. I was ready to go.
Matt won the face off; he usually did. He shot it to Blanten, and we started moving ahead, zipping through the neutral zone. As soon as he crossed into the Sun Devil's zone, Blanten flipped the puck to Matt. I had my plan all worked out. I skated toward the goal, ignoring Matt and his struggle with two ASU players, and got right where I should be. It was like I could feel his eyes on me, and feel him passing the puck, so when I was in position and turned around, the puck was there, flying at my stick. I adjusted my stick slightly and deflected the puck right into the goal. We were up 1-0.
"That was awesome!" Gathan said, getting to me first and patting me on the back.
"Dude, I am back!" I declared. And I was. I played on that line, with Matt and Blanten, and I was so in tune with them that I could feel where they were and what they were going to do. I got another goal and an assist. We smoked the Sun Devils 4-1. When they announced the three stars of the game, I was the first star, and got to go out and wave at the booing ASU crowd.
We showered and changed as fast as we could, with the coach declaring that we could have our post-mortem meeting on the plane. We were all anxious to get back home. The guys were all over me, congratulating me for my goals and thanking me for the awesome plane I'd chartered. We landed in Paly at 8:15, and everyone got into their cars and took off to the party.
"You were on fire," Matt told me. We were riding together in my Audi, but he was driving.
"You think I was good on the ice, just wait until we get home," I joked. He chuckled at that, until I reached over and started massaging his dick.
"What are you doing?"
"Pull over," I ordered.
"Where?"
"Find a spot," I said, even as I worked his zipper down. He did what I said, stopping in a remote parking lot on campus, and I gave him a good but quick blow job.
"What was that for?"
"To show you that I love you," I said.
"My turn," he said, grabbing at my groin.
"Oh no. I'm waiting until later. I'm keeping my stamina up so I can fuck your brains out." He laughed at that, and drove to the DG house.
"Dude, that blow job would have been so much easier if this were a costume party. I would have gone as the Gladiator." That was his favorite movie, at least right now. "I would have just had a loincloth on."
"You'd think the DGs would have thought of that when they planned this party," I joked.
"No shit. What's with that? No costumes allowed."
I shrugged. "It shows how cool they are, having a no-costume party on the weekend before Halloween."
"Whatever," he said, rolling his eyes at the DGs and their pathetic attempt to be fashionable.
My blow job had delayed us, so we were the last of the team to get there. Gathan saw me and came up to me with a worried look on his face. "Dude, Carl's here," he said.
I hadn't seen that guy, or thought about him, for a really long time. I found that I really didn't give a shit about him one way or the other. "Whatever," I said.
I started drinking, doing two shots and slamming a beer, when I felt a hand on my shoulder. I turned to find Carl Haupt looking at me.
"Can I talk to you?" His tone wasn't like it had been. In the past, he'd been a complete asshole, but now he seemed subdued, and almost friendly.
"In the middle of a party?" I didn't want to leave and deal with his bullshit.
"What the fuck do you want?" I heard Matt say from behind me.
"I just wanted to talk to Wade for a minute. Outside."
I looked at Matt and raised an eyebrow. I was curious, but I didn't trust Carl. This could very well be an ambush. "We'll meet you out back," Matt said, reading me perfectly. Carl nodded and left. "What the fuck does he want?"
"Only one way to find out," I said. I bumped into Gathan on the way out, and dragged him along for extra muscle. The three of us walked out back and found Carl waiting there with another guy. I didn't get a good look at his face, because as soon as we were there, they led us out of the yard, to a parking lot that was behind the house. They got out there and stopped by a pick-up, presumably Carl's. When they turned around, I just about shit a brick.
"This is my little brother, Jason," Carl said.
"You brought me out here to talk to the guy that beat the shit out of my sister?" I asked, trying to sound outraged. "Are you fucking kidding me?"
"I didn't beat up your sister," Jason said.
"You didn't beat up my sister?" I asked, the skepticism dripping off my words. "You were seen going into her room before she was beat up. You were seen leaving before the ambulance got there. You were there. You were the only one who was there."
"No, I wasn't," he said.
"You weren't there?"
"I was there, but I wasn't the only one."
"Why the fuck should we believe you?" Matt asked. "Your brother is a lying piece of shit."
"Jason's not like me," Carl said. Matt, Gathan, and I blinked at him when he said that. "He's a nice guy."
"So you're telling me that someone else beat her up?" I asked Jason.
"Yeah."
"Who?"
"I don't know," he said, and looked all dejected. "Why would she do this to me? I thought she loved me."
"Here's the problem, Jason. Let's assume you're a nice guy. Well your brother is an evil asshole. I'm a nice guy too. My sister is like your brother." He clearly didn't think Carl was an asshole, but I couldn't resist that jab at Carl.
"You're telling me that Mary Ellen is an asshole?"
"Class-A, number one, total and complete asshole," I confirmed.
"You sure looked torn up when you went to see her," Carl said, being his normal smart-ass self.
"I'm a good actor," I told him. Jason didn't seem to even notice our exchange.
"She lied to me," he said, and put his head in his hands, softly crying. "She said she loved me. Then she sent me to jail."
"Come on," I said with a sigh. I led them over to a picnic table and the three of us sat on one side while the two of them sat across from us. "You guys don't have to be here," I said to Matt and Gathan.
"We're here," Gathan said, even as he glared at Carl.
"So tell me what you and Mary Ellen were talking about the last time you saw her?" I demanded.
"I was pissed off at her about that fucking land deal. That's all anyone in our family ever talked about, and I guess that's all I talked about too. Carl told me that this whole deal was a set-up, and that your sister aced my parents out of millions of dollars."
"And?"
"It's true?" he asked, stunned. "She did that?"
"With a little help, it's true," I confirmed. "What did she tell you?"
"She told me that it's not her fault my step-father was a shitty businessman. She denied everything, said she had nothing to do with it."
"Your step-father is a shitty businessman," I said, just to piss them both off. "What happened then?"
"We got into a big argument, where we were yelling and screaming at each other."
"Did she start yelling at you, or did you start yelling at her?"
"She started yelling at me. Why?" he asked.
"Because I'm sure people heard you yelling. Did it seem like she was trying to get you mad enough to yell?"
"Kind of, yeah," he said. I wanted to shake my head at this kid. He was really cute, but really dumb. No, not dumb, but naïve. He'd fallen for Mary Ellen, and just buried his head in the sand, ignoring what a bitch she was.
My mind flicked off on a brief tangent, thinking that Beau was kind of the same way, blocking out the real world, and I wondered if women would play him, hurt him like this. "Did you threaten her at all?"
He looked at me really nervously. "I didn't threaten her that night, but I threatened her the night before. I told her that the whole thing was bullshit, and that I was going to go to the media with it." He swallowed again. "She called me the next day and invited me over to talk about it, the night she got beat up."
"Did she call you on your cellphone?"
"Yeah, only I wasn't there, so she left a message. Want to hear it?"
"Absolutely."
He fumbled with his phone and played the message. I heard my sister's voice, all sugary and sweet. "Jason, I'm so upset about our argument last night. Can't you come over and talk about it? Come on honey, you know I love you."
"Whatever you do, do not delete that message. You make copies of it as soon as you get back to wherever you're staying," I said authoritatively.
"I played it for the cops, but they didn't give a shit."
"You were arrested in Virginia. You were in a Virginia court. My mother may as well be the judge."
"Your mom has always been nice to me," Jason said, confused.
Matt finally jumped in. "Dude, are you fucking stupid? That woman is the biggest bitch I have ever met in my entire life. Jesus Christ!" I tried not to laugh.
"Do you have a lawyer?" I asked him.
"They appointed one, because I don't have any money." I was kind of surprised that his step-father hadn't at least jumped in and helped him out with that. He was probably still pissed off about losing out on the land deal.
"A lawyer who works for the court. A lawyer who works for my mother," I said, shaking my head.
"I didn't know your mother hated me," he said. "Why would she hate me? I was always nice to her. I don't have tattoos all over my arms or piercings or shit."
"It's not about that, and she doesn't hate you," I said. I felt like I was a teacher, educating a kindergartner. "She sees you as a pawn, someone who is expendable."
"That's pretty raw," he said. I nodded.
"So why did you want to talk to me?" I finally asked. So far this had been an interesting story, but nothing more.
"Jason doesn't know what to do. I told him he should get your advice," Carl said. Finally I felt comfortable with someone, because Carl was acting just like I thought he would. He knew I hated my sister, so he was trying to get me to help Jason to hurt her. Only this time, his scheme worked just fine with my own plans.
"Alright, here's what you're going to do. You are going to leave this party and you're going to go back to wherever you're staying and copy that message like I told you to. Make more than one copy."
"OK," Carl said, a little annoyed since I'd already told him that.
"Tomorrow, you're going to hire a lawyer. We'll figure out a way for you to pay for it. If you want, I'll try to find someone for you."
"That would be great, Wade," Jason said. "Thanks."
"Well, no promises that this will get you out of this mess, but it's what I would do, so that's what I'm telling you."
"No, that's fine. I appreciate it."
"When you were bailed out, what did they say to you?"
"My attorney told me that they said they'd work this out, these charges, but they didn't want to do anything until after the election. He said that they'd pull strings and make it all go away, but they couldn't do that until the election was over otherwise it might look bad." That was clever, and a classic ploy, just like I'd expect from my mother.
"That's the biggest bunch of bullshit I've heard," I told him. "Jason, no matter what happens, you have to get your deal on this done by next Friday. If you wait until after the elections, you'll be toast. They will come back at you and destroy you." I almost cringed as I said this, because here I was helping an outsider inflict damage on my family, something that flew in the face of the Danfield tradition. But we as a family had a lot to atone for, and doing the right thing was important. This was the right thing.
"But won't they get in trouble for pulling strings?" he asked.
"What they should do is announce that it wasn't you, and that it was someone else. Then there's no pulling of strings at all. What they're doing is telling the truth." He looked at me strangely. "Jason, if I had to guess, I'd say that someone was hired to beat Mary Ellen up."
"She hired someone to beat herself up? Are you fucking kidding me? That makes no sense at all. Did you see her teeth? And her face?"
"Do you remember which tooth was broken?" I asked. I did; I'd just remembered. I was pissed at myself for not putting that together before now.
"It was the right front one," he said.
"She broke that tooth playing polo in high school," I said. "The only thing broken off was the crown. She's probably already got a new one."
"Holy shit," he said, stunned at how evil Mary Ellen was.
"So do you get it now? If someone was hired to do it, then by letting you off, they're taking a chance that somehow that person is found. And if that person is found, this whole game is over. He'll roll on them."
"So they'll string me along, and then when the election is over, they'll nail me?"
"Very good. You get there in the end," I said sarcastically.
"Dude, you better either get a clue, or we're gonna have to teach you how to bottom," Matt joked, cracking Gathan and me up.
"What?" Jason asked.
"He means take it up the ass," Carl said. "He's telling you to play hardball and make them cut a deal next week or you're going to be the princess of the prison."
Jason nodded. "So you think you can refer me to a lawyer?"
"I'll call you in the morning."
He looked nervous, but Carl reassured him. "If Wade says he'll do something, he'll do it." I stared at him blankly, surprised at his compliment.
"Yep," Gathan agreed.
"Give me your number," I said. He gave it to me and I programmed it into my phone. "Alright, now that you killed the buzz I already had, I'm going to go back to the party and work on doing it all over again."
"I'm all over that," Gathan said. We got up, and Matt glared at Carl even as we turned to leave. "Dude, your sister is the devil," Gathan said as we walked away.
"Yep," I agreed. "And my mother is worse."
"Only because she has more experience," Matt said, cracking me up. We had a good time after that, but I was too disturbed to get really drunk. It worked out pretty well, though, since I was sober enough to drive home, and sober enough to fuck Matt senseless.
---
October 29, 2000
Escorial, CA
Wade
I called Sean first thing in the morning. It was early, and I could tell I'd woken him up. "Hello?" he answered, his voice groggy.
"Hey there," I said cheerfully. "I need to run up some more billable hours."
He chuckled, even though he was still waking up. "Alright, hang on." I heard him getting out of bed, and could picture him walking over to his desk to grab a pad and a pen. "Go on."
"I met Jason Haupt last night. The guy who was arrested for beating up Mary Ellen."
"No shit? Where?"
"At a party down here on the Farm," I said. "DGs threw a bash."
"They used to throw good parties," he said wistfully.
"Still do. He says he didn't beat up Mary Ellen."
"Of course he's going to say that," Sean said dismissively.
"I actually believe him."
"You do?" Now I definitely had his attention.
"I do." I replayed my conversation with Jason, laying out everything. "So I need to refer him to an attorney in Virginia, or licensed in Virginia, that my mother doesn't own. Got any ideas?"
"Let me make a few calls," he said, and then paused. "You sure you want to do this? This whole thing may just fall under the radar screen if this kid takes the fall."
Part of me was pissed off that Sean would even suggest that, but I quickly put that aside. This was his job, to watch out for me. "I think that since I set up that trust, and I'm transferring all that money into it, that I'm insulated." Besides, I felt sorry for the guy. I told myself that the fact that he was really cute had nothing to do with it.
"That's true," he mused. "In fact, it's almost better for you if this whole deal is exposed like this. It makes you look altruistic, like you did the right thing. If you'd done this after it became a scandal, it would look like damage control, but this way, it just makes you look good."
I wasn't sure what my future political aspirations were, being a gay guy and all, but guarding and enhancing my reputation was a smart thing to do regardless. "Exactly," I told him. "But for my father's sake, I hope nothing comes out before the election."
"We can hope," he agreed. "When they drop the charges against Jason, that's going to create a real firestorm, especially when they start looking for whoever really did it."
"I think the firestorm will come if they catch whoever did it," I said. "I told him I'd figure out a way to pay his lawyer. I want to do that, but in a way that is hard to trace."
"I think we can handle that," Sean said.
"And I don't want to give the lawyer Jason hires carte blanche. If I pay them incrementally, then I have some control, in case they go somewhere I don't want them to go."
"Got it," Sean said.
I hung up and went downstairs to see Riley. I'd have to teach him about things like this, teach him to look out for people like my mother. I'd have to make sure that he wasn't like Beau and my father, where they had their heads buried in the sand.
Copyright © 2013 Mark Arbour; All Rights Reserved.
32

1
Story Discussion Topic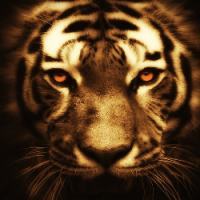 Open Club · 132 members · Last active
A fan club for Mark Arbour to chat about his stories
---
Chapter Comments