Paternity - 39. Chapter 39
October 21, 2000
Santa Cruz, CA
Will
It had been a great day. I'd been reunited with my family, I'd started to repair my relationship with Dad and Pop, and we'd had a great dinner, where no one fought at all. Yet here I was, laying in bed wide awake at 1am, and I felt so much anxiety that my stomach hurt. I doubled over, clutching it, wondering if I'd eaten something bad, until the warning signs finally convinced me to go to the bathroom. I got there just in time to puke my guts out. After I was done, I brushed my teeth, and even used mouthwash to get rid of the nasty taste, but that sick feeling wouldn't go away.
Part of me wanted to know what it was, what was bothering me and another part of me already knew, and didn't want to go there. In the end, though, there was no escape. I was too curious not to explore my own mind. And when I dug in, what I found was guilt. Guilt over making Stef and Grand worry about me. Guilt over making Wade worry, and making him miss his games this weekend. But the most guilt, the overwhelming guilt, was over what I'd done to Dad and Pop. I looked at my laptop and read that first e-mail my dad had sent me. It wasn't just their cars, or their clothes, or their shoes. Replacing the clothes and shoes would be a major inconvenience, and fixing the cars would take time and money, but what really bothered me was that I'd roofied Pop. I hadn't planned to do that, but at the time I'd laughed my ass off about it. What if something would have happened to him? What if he'd really been hurt? I felt my stomach churn again.
Everyone had been in bed for at least two hours now. Well, Wade had been in bed longer than that, I thought with a grin. But it had been long enough that Dad and Pop probably weren't fucking. I got up and crept down to their room and listened at the door, trying to hear moaning. All I heard were soft snores, the soft snoring that Robbie made. I knocked softly and got no response, so I knocked a little louder. There still wasn't a response. I decided to try once more. I knocked even louder, and still didn't hear anything. Now I felt guilty for bothering them. I was just about to go back to my room when the door opened, and there was my dad, standing in front of me. He was wearing just his boxers, and I had to admit that he was still a handsome man, for an old guy.
"What time is it?" he asked, slightly confused. He was in that dazed mode people who just woke up had. He looked back at the clock, and then back at me. "Did you need something?"
I stood there, unsure of what to say, or what to do. I suddenly felt ridiculous, and confused. "Never mind. I'm sorry to bother you."
"Wait," he said, as I tried to walk away. "Come on in."
"In there?" I asked him that, as if the room were a sex dungeon, and an orgy would break out at any minute.
"Come on," he said, rolling his eyes at me. I followed him into the dark room and over to the bed. He sat down and gestured for me to sit down next to him. I didn't want to bother them, but I didn't want to be alone. "You didn't want to be alone?" It freaked me out that he got exactly what I was thinking.
"No," I admitted. "But I shouldn't have bothered you."
"What's going on?" Robbie asked drowsily. Our conversation must have woken him up.
"Will doesn't want to be alone," Dad told him. "Do you care if he sleeps with us?"
"Not at all," he said, and slid over, making room for me. I got in next to him, so I was in between them.
"Dude, is it safe here for me, in between you two?" I joked.
"Very funny," Dad said. He lay on his back and pulled me to him, guiding my head onto his chest. "Tell me what's wrong."
"I feel so bad," I said. I was trying to hold back all of my feelings, all of my emotions, but I was failing miserably. I felt my eyes start to water again, and I felt my stomach tense up and cramp.
"Are you alright?" he asked, concerned.
I turned to Robbie, and spoke almost in a panic. "I'm so sorry. I didn't mean for you to take those roofies, they were for Martin. I didn't mean to hurt you like that." My stomach cramped again, and I had to pivot back toward my dad so I could bend over a bit. I felt Robbie's massive body, so warm and soft, form up behind me, and saw his strong arm as it lay across me, and landed on my father's chest.
"Will, it's OK. I'm fine now. Everything is going to be just fine," he said soothingly.
"I can't believe I did that," I said, sobbing now. "I can't believe I hurt you, and did that to your stuff." My stomach convulsed again, and I worried that I might just throw up on my dad.
"Shhh," Dad said, and pulled my head into his chest. "It's behind us. We're going to do better, and be so much better in the future."
"What if those roofies had really hurt Pop?" I asked him, and felt completely despondent.
"And what if Martin had hurt you worse than he did?" Pop asked from behind me. "We all fucked up, Will. It doesn't make me feel any better to have you feel like shit."
I don't think it's what he said that made me feel better, I think it was his tone, so loving and so sincere, combined with the feeling of him hugging me, just enveloping me with his body. I felt loved, and completely forgiven. I felt the euphoria return, and that made me kind of playful. I turned my head to look at Robbie. "I kicked his ass."
He chuckled at that, and so did Dad, laughing at my macho declaration. "On Sunday, I was going to drive the Ferrari back to Malibu," Dad said. That made a lot of sense. Robbie had bought Dad a Ferrari just like his, only in yellow. Dad left it at Escorial so he had a car to drive when he was up here. But taking it back to Malibu would give him something to drive while his Porsche was being repaired. He was a little uncomfortable saying that, because it reminded me of how bad I'd fucked up his car, but he'd forgiven me, so I was OK now. Besides, I'd make it up to them. I'd think of nice things to do for them. "Would you like to ride back with me?"
"How is Pop getting back?" I asked.
"I was going to fly back," he said. "I've got stuff to do anyway."
"Didn't you two drive to Malibu together when you were in high school, and you ran away?" I asked, remembering the story.
"We did," Robbie confirmed.
"I think the two of you should ride down together. It seems kind of appropriate in a weird, twisted, kind of way," I joked. "Ending my running away by commemorating your own trip."
Dad laughed at that. "I drove so fast, I should have gotten arrested."
"We could take our time, this time," Pop said. "Leave in the morning and go down the coast."
A plan had hatched in my head. "I'll see if I can get Stef to fly down with me, and spend some time with me," I said.
"I'm probably the one who needs to spend time with him," Dad said glumly.
"Or me," Robbie said nervously.
"Dude, I called him first," I insisted, sounding like I was six years old. "No fair butting in."
"Fine," Dad said, pretending to be all grumpy.
"I have a question for you," Robbie said.
"What?"
"How many times did you go into our 'kinky sex room'?" he asked, cracking me up by using my name for it.
"Just once or twice," I said, and knew I had to be blushing. "I just looked around. I was curious. I'm sorry."
"I just wanted to make sure you didn't do anything gross in there," Pop said.
"Like you don't," I joked back. "I just looked around. That's all." I dozed off with them for a while, until my dad moved around and woke me up. I got up, slunk back to my room, and slept really well.
---
Someone was shaking my shoulder, trying to wake me up. Whoever it was finally got me to the point where I was coherent enough to finally open my eyes. I found myself staring right at Hot Jeff. "Time to get up," he said.
"Damn. What a handsome face to wake up to," I said, flirting with him.
"I could tell you were happy to see me," he said, looking down at the tenting blanket that barely contained my morning erection. I felt myself turning like three shades of red, while he laughed at my reaction. "The cars are here, and most of us are leaving."
"I need to talk to Stef," I said urgently, and jumped out of bed, just remembering to stuff my dick back into my boxers.
Hot Jeff just laughed more. "Relax. I'll tell him you want to see him."
"Thanks," I said. I pulled on my jeans and T-shirt, and then took a few minutes in the bathroom to attend to my breath, and to put on some deodorant. I hurried out to the front room, where they were in the process of loading things up.
"Good morning," Stef said cheerfully. "I understand you wanted to see me?"
"Yeah," I said. Dad and Pop were there, so I dragged him away from them, like I was telling him some big secret. "I want to know if you'll spend Sunday with me. I want you to fly back to Malibu with me and help me do some shopping."
"Indeed?" he asked, surprised, since I normally hated shopping.
"Yeah. I thought it would be fun, and I talked Dad and Robbie into driving down together, to commemorate the time when they ran away." Stef laughed at that.
"I am not sure that is something most families celebrate."
"We don't always do the conventional things other families do," I reminded him, making him laugh again. "I figured you could help me try to repair some of the damage I did. Maybe we could surprise them."
He eyed me, as if appraising me. "I will devote my Sunday to your effort."
"Awesome. Now I have some waves to thrash."
"We will see you tonight at dinner," he said firmly, reminding me that it was important that we make it back.
"Got it," I said. "Can I ask you for one more favor?"
"You are racking up some serious debts with all these favors," he teased.
"Invite Tony to dinner," I said, and winked at him.
He giggled at that. "I will see if he can be tracked down."
Dad and I watched them drive off, then got ready and hit the waves. We surfed all morning, but by two in the afternoon, we decided to call it a day. The waves had gotten pretty flat, which wasn't all that unusual for that time of day. We didn't talk much when we surfed, except about surfing, but after such an occasion, I always felt much closer to him. We got cleaned up, got the rest of our stuff together, and dragged it out to the car. They'd brought him the Ferrari.
"You'll be spending some quality time in this car tomorrow," I said with a grin.
"It's not tough duty," he said, smiling back. It was a nice day, even for October, so we put the top down and started cruising over Highway 17, back to Escorial. "That was cool the way you came into our room last night."
"Why was it cool?" I asked.
"It reminded Pop and me of when Matt did that."
"Matt came in and slept with you?" I asked, surprised. "Dude, you didn't mess around with him, did you?"
"No," Dad said, frustrated. "It was after he was outed by Brian, over Thanksgiving dinner. He was really upset, and needed someone to be with. We were really flattered that he picked us. We're glad you picked us, too."
"I just felt so guilty; my stomach was all tied up in knots. So after I puked, I figured I should try to do something about it."
"You threw up?" He was worried about me.
"Yeah. I guess I was finally done being mad, and when the anger was gone, I looked at what I actually did." I felt my eyes tearing up, so I opened them wide to try and dry them up, but it didn't work. I had to wipe the tears away. "I hate fucking crying."
He laughed. "Now you sound like me." He put his hand on my knee in an affectionate and reassuring gesture. "It's OK, Will. Do you remember what you told Robbie after Paris last summer?"
"What?"
"You told him that you couldn't get over what happened to you if he didn't let it go. It's your turn to do that now."
"He's got the memory of an elephant," I groused, confronted with my own logic. Dad laughed.
"Don't tell him that. He'll think you're calling him fat."
"He's not fat, but he is pretty cushy," I observed. "Makes him comfortable to sleep on."
"I couldn't agree more." We were having such a nice time, but he got a little nervous, telling me he was about to broach a difficult subject. "I want you to try and be patient with your mother."
It said a lot about my relationship with her that I hadn't really thought about her all that much. "Has she been bitching about me?"
"She was pretty upset when you ran away. I'm not sure how she'll react, but I just wanted you to prepare yourself."
"Dad, what do I do if she starts ranting at me, and grounding me, and stuff like that?" I didn't want to have work out my penance with Dad and Pop, only to have her come up with something entirely new for her. If I was going to be completely honest, I didn't really think this even involved her.
"Just go along with her, and then I'll talk to her afterward." He got tense again. "I'm not trying to undermine her, but she's been a little fragile lately." That was his nice way of saying she'd been nuts.
"I can do that," I said calmly. He looked sideways at me briefly, his expression quizzical. "I can," I insisted.
"This should be interesting. I'm almost hoping she lays into you so I can see this new-found patience of yours," he joked.
I gave him my 'you're full of shit' look. "Really? You're giving me crap about not being patient? Really?"
"What?"
"Pot. Kettle. Black."
He rolled his eyes at my truncated quote. "Maybe," he finally allowed.
"Tony really loved driving this car," I said for some strange reason. Thinking of him made me shift in my seat to hide my budding erection.
"You at a good place with him?" Dad asked. It was such a cool question. In the past he would have been really intrusive, but this was just an innocuous general status query.
"Yeah, I am. It's weird how well we connect, uh, physically," I told him, slightly embarrassed. "It's kind of unfortunate that the rest of our relationship isn't that deep."
"Yeah, but then you'd have some long distance relationship going on, and then if you got a chance to mess around with Ryan, you wouldn't be able to," he said logically.
I laughed at that. "I guess Ryan is worth keeping my options with Tony open." I was just amazed at how cool he was being. "It's so awesome to be able to talk to you about stuff like this."
"You know, Will, I've always been here to talk to you."
"Yeah, but you're treating me differently now. You're not asking those probing questions like my shrink does, the ones that make me feel like you've got some sort of painful tweezers and you're trying to rip thoughts out of my head."
"That sounds pretty awful," he said, laughing.
"And you're not giving me shit about Tony being too old for me," I said.
"I'd be lying if I said I wouldn't rather see you with guys your own age, but I think you're mature enough to figure out your boundaries. Besides, Tony's only 18. If he was in his 20s, I may have a different attitude."
"I can see that," I agreed. "How old is Hot Jeff?" He gave me a dirty look, and I laughed at him. Hot Jeff was 18 too.
"He seems more mature than Tony," Dad said.
"He does," I agreed. He was focusing away from physical age, and more on mental/emotional age, and that was a really cool thing for him to do. "I want to ask you a question about girls."
"Go ahead," he said.
"When you have sex with women, what's it like for you?"
He pondered that. "You know, I thought about that when I last slept with your mother. I was trying to figure out if I was really gay, or bisexual. I watched Matt and Wade with Tiffany, and they were just so much more into it than I was."
"I slept with this really amazing girl named Raine," I told him. It was the weirdest thing. I suddenly felt like I had to tell him about this. "It was fun, and it felt really good, but to get off, I had to think about having sex with a guy."
He smiled. "I know exactly what you mean. I think that's pretty good evidence that you and I are gay."
"I guess you're right," I agreed. "It was still fun. I'd do it again if she wanted to."
"Does she like you?" he asked. He seemed to get nervous, as if he was digging and he shouldn't be. I decided it would take him a while to learn boundaries, and almost chuckled at that.
"I think she likes me, but she knows where we stand. She knows I'm gay, and I even told her that again after we had sex. She's a good friend. We have fun together."
"You should invite her over some time. She sounds like a really nice person."
"Did Pop tell you what his penance was?" I asked, trying not to laugh my ass off.
"He has to take Charlotte Grafton out," Dad said, giving me a dirty look. "I'll try not to get too jealous."
"He can take her to a party that you hate," I said, trying to make him feel better about it.
"Yeah, but Darius says that Pop is straighter than me. What if he falls for Charlotte Grafton?"
I laughed at that. There was no way, and he knew it. He was just giving me crap. "That would be so weird, if Pop dumped you for Ryan's mom. That would make him both Ryan's stepdad and my stepdad, more or less."
"Then you couldn't sleep with Ryan, because he'd be like your brother," Dad pointed out, laughing with me. "So you have as much on the line here as I do."
"Yeah, I don't see much risk of that," I said, knowing there was no risk at all, but having a blast joking around with him.
"If there's something we can do to help Ryan out, let me know, OK?" Dad said, changing the subject, and getting serious.
"Thanks," I said. "I was over there and we overheard Ryan's dad ranting about how all the Spics that worked for him were robbing him blind. Ryan was so embarrassed and upset; he was like I was last night."
"That's pretty offensive," Dad said.
"Yeah, and he wanted to know if Schluter was a Jewish name," I said.
"Wow," Dad said, shaking his head in sad amazement. "Who gives a shit about stuff like that?"
"No kidding," I agreed. "So this girl that Ryan was totally into is now with one of our other friends, all because his dad made them break up."
"His Dad sounds like an asshole, but it sounds like his mother is a nice lady, if slightly annoying," he said. I started laughing at that, remembering how I'd set him up to talk to her.
"Yeah, she is. She's not very involved in Ryan's life right now. She goes out a lot. I think she's focused on finding a new husband."
"So he was dealing with the same thing that you and I were?"
I thought about that for a bit. "Yeah, but I don't think it bothered him as much. He's not as close to his parents." Ryan didn't love his dad like I loved mine, that's why this whole thing had been so painful for me. But in the end, even after trashing houses, clothes, cars, and running away, I had it much better than Ryan did.
We drove up to Escorial and I had to go greet Grandmaman and Frank, and get rather dour looks from them for worrying them. The next step in my journey of reconciliation was to visit my mother. I wandered down to the nursery and found Wade there with Tiffany and Riley.
"Hey," I said, and gave Tiffany a hug and Riley a kiss on the head.
"Well look who's back," Tiffany said, raising an eyebrow.
"Did you miss me?"
"No," she said. "Not at all."
"Wow. I missed you," I said, pretending to be all offended.
"Sure you did," she quipped. Before we could continue our banter, my mother walked in.
"I see you made it home," she said coolly.
"Yes," I replied.
"This twisted relationship you have with your father is going to be your undoing," she warned. Tiffany rolled her eyes, while Wade had a blank expression on his face that spoke volumes about how little regard he had for her comments.
"We're actually doing better, Mom," I said calmly. Tiffany raised an eyebrow at me and gave me a smart ass smile, taunting me for being patient. "I think things are going to turn out just fine."
"You do, eh?"
"Yeah, I do," I said. "How are you? When are you coming back to Malibu?"
"I'm thinking of next weekend," she said nervously, and looked over at Tiffany. "But we'll see."
"It will be great to have you around again," I lied. "JJ would be so excited to have you there before Norway." Just mentioning JJ's name had an impact on her. She stared at me kind of strangely, and it was kind of freaking me out until I heard JJ's voice behind me.
"Dude, you're back!" I turned around and gave him a huge hug, actually picking him up off the floor as I did.
"You came up to see me?"
"Yeah," he said. "It sucked when you were gone."
"I'll bet Michael didn't think so," I joked. He laughed at that. But our greeting was cut short when Mom greeted JJ. She pretty much monopolized him, so I used that as an excuse to escape to my room for a little bit to just enjoy some time to myself. I was sitting around in a pair of sweats and a T-shirt when there was a knock on my door. "Come in," I said, as loudly as you were allowed to at Escorial.
The door opened a bit and I saw Tony peek in. "Hey, I can't stay for dinner, but I thought I'd stop by and see you." His voice was so deep and so masculine, just hearing him talk sent my hormones into overdrive.
"It's great to see you," I said, grinning. I got up and pulled him into the room and shut and locked the door, then gave him a really nice kiss. There was just something about the way we connected that was surreal. "I need to be with you," I said, whispering into his ear in a sultry way. "So bad. I need that so bad."
He growled and actually picked me up and carried me over to the bed. It seemed like time was moving in slow motion as our clothes flew off, and we lay there naked, just making out and enjoying the physical contact. But that wasn't enough, not for either of us. I pushed him onto his back and reached into the drawer and pulled out a condom and lube. He grinned as he watched me put the condom on his dick, and moaned as I slathered lube on his dick like I was giving him a hand job. I straddled him and worked him into my ass, but as soon as I did, as soon as I got him fully inside, he rolled over on top of me and took over. He bent my legs almost in half and assaulted my mouth with his as he fucked me, slowly, then hard, then fast, then slow again. I just moaned into his mouth as I went along on the euphoric ride that he took me on.
I'd been with him enough that I knew the signs his body gave off when he was close, and he was close now, so I started stroking my own cock, working it to make sure I blew around the same time he did. I actually started my orgasm before he did, but that just made it more exciting when he blew a few seconds later. Only after we were done, and lying there, did either of us notice we were completely covered in sweat from all our exertion. "Come on, let's take a shower," I said.
"Alright," he agreed. I was kind of surprised by that, because usually after we fucked, he avoided me like the plague, but this time he was actually nice, and even washed my back for me. When we were done, and dressed, he hit me with the coup-de-gras by planting a really sweet kiss on me. "Thanks Will. That was awesome."
"No, dude, thank you," I said sincerely. That fuck had completely cleared my head. I felt so empowered, and so great, I was ready for anything.
"You freaked me out when you ran away," he said, being pissy to let me know he wasn't happy with me.
"I didn't think you gave a shit," I said, baiting him.
"Yeah, well you were wrong," he said firmly. That was really nice. He cared about me.
"I'm sorry I worried you," I said, and gave him another nice kiss.
"It's alright. If you ever do that again, run away up here. I'll hide you in my room."
"Dude, that would have been the bomb, "I said, and meant it. He was one kick-ass lover.
"I have to go. I have a study session to go to, and a ton of shit to get done. You don't mind, do you?"
"No," I said honestly. "Good luck."
"Thanks," he said, and left. I stared at the door, wondering after him, about how different he was now than just a month ago. It was like all of a sudden, fucking another guy wasn't such a big deal to him. Maybe he'd decided to follow my advice and just not worry about the greater meaning of things, and had decided to let me be the gay exception in his presumably straight life.
I put on some nice clothes and headed up to dinner. The first person I ran into when I walked into the dining room was John. He gave me a massive hug, and I felt myself grinning from ear to ear. It was great to see him. "Dude, you're back!"
"Duh," I said, being a smart ass. "You got plans tonight?"
"I did. I was supposed to go out with this smoking hot girl from school, but I blew her off so I could hang with you."
"Dude, I will so make it worth your while," I said, being all slutty. He laughed, just as Grand and Stef came into the room. We took that as our cue to grab our seats. Before we could actually do that, my dad walked into the room and headed straight for Stef. They'd been civil to each other, but they hadn't healed the rift that had grown between them, something else for me to feel guilty about that.
All of us froze and watched them. "I've been such an ass. I didn't listen to you, and tried to blame you for my own mistakes," Dad said sincerely. "I'm sorry." I saw Robbie smiling; he must have worked things out with Stef earlier. Then Dad held up his finger, the same one that he'd pricked when he was a kid in Paris with Stef. Stef shook his head disapprovingly but smiled, and held up his own finger, the same one, and pressed it against my dad's. It was their powerful way of saying "I love you".
"I have seen you grow more in the past week than in the past ten years," Stef said to Dad. They hugged after that, creating an even more touching moment, and after they broke apart, it seemed like time could once again move forward, and we all resumed our quest for our seats. John sat next to me on one side, while Dad sat next to me on the other side. Pop sat across from me, with JJ on his left, and Mom on JJ's left. I was just settling in to enjoy dinner when Darius came walking in. He sat across from John, with Ella on the other side of him.
"So you're done with your dramatic little runaway?" he asked me with his smart-ass attitude. "You finally get enough people to pay attention to you?"
"Yep," I said simply. JJ stifled a giggle when he saw how much it bugged Darius that I hadn't let him bait me.
"Trashing the house was one of your more stupid decisions," he said.
"Sort of like you coming up here to Santa Clara," I said, going on the offensive, even though he didn't know that yet.
"That was one of the best decisions I ever made," he said, leaning forward to try and intimidate me. He was my older brother, and I'd always been a little afraid of him, but after the past couple of weeks, he didn't inspire that kind of awe anymore, only he didn't know that, either. "Otherwise that guy in Bakersfield wouldn't be at Annapolis." He was pulling that card out again, grandstanding about how noble he'd been to sacrifice his place so a young Latino guy from Bakersfield could go in his place.
"Yeah, and you wouldn't be here with Ella," I said, pointing out there were other reasons he didn't go to Annapolis. "And besides, we all know you have a hard time thinking your way out of a paper bag, so Annapolis probably would have been too tough for you anyway." JJ started laughing his ass off.
That really pissed him off, just as I'd hoped it would. Of the three of us, Darius was definitely the dumbest. There was nothing as fun as pissing off one's older brother. "This from a guy who throws a temper tantrum and runs off like a spoiled brat."
Before I could say anything, JJ jumped in. "You weren't there. You have no idea what was going on, or what it was like. You never had to deal with that, with being completely abandoned. And you sure as hell didn't call, or come see us, or do anything. So why don't you just shut the fuck up." I smiled at JJ's slip-up, at how he dropped an F-bomb at the table. That was totally out of character for him. Then what he said registered with me, and I realized that he'd been pretty messed up by all of this too. I'd taken it to the extreme, and had gotten most of the focus, but it bothered him too. Then, finally, I smiled again, because I was really overwhelmed at how he'd stuck up for me. That made up for the way he'd sold me out over the whiskey bottle.
"I know what goes on," Darius said to JJ coldly.
"You're as clueless about that as you are about everything else," I said to him in a sarcastically dismissive tone I'd never used with him before. It completely surprised him. "I still think you going to Santa Clara was a bad idea," I said, returning to that point. He didn't want to ask me why, but he wanted to know what I was trying to bust his balls about, so he just stared at me, as if daring me to go on. "Ever since you started going there, you've become completely lame."
"Ha ha ha," he said, deadpan.
"You have. It's like it sucked all of your coolness out of you. I bet you wouldn't even know what to say to a hot chick anymore," I taunted. "You're too lame to be the master."
"He doesn't need to," Ella snapped at me, clearly unhappy at the idea of Darius hitting on hot chicks. We ignored her.
"Dude, I am so not going to school there," JJ said, piling on. Darius just glowered at both of us, seething at being denounced for being totally uncool. As I looked at him, it occurred to me that he was upset because it was true.
Copyright © 2013 Mark Arbour; All Rights Reserved.
34

2
Story Discussion Topic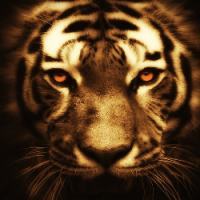 Open Club · 132 members · Last active
A fan club for Mark Arbour to chat about his stories
---
Chapter Comments