Join For Free and Get Notified of New Chapters!

Are you enjoying a great story and want to get an alert or email when a new chapter is posted? Join now for free and follow your favorite stories and authors!  You can even choose to get daily or weekly digest emails instead of getting flooded with an email for each story you follow. 

 

Headstall's Reflections - 14. Chapter 14- Prompt 15- FV Phoenix Prompt 11- Haiku
Just a poem in Free verse, and a Haiku... while not in strict 'sentence' form, it says what I want it to...
Headstall's Reflections
Chapter 14 Phoenix
I crouch in the corner of my oft-trying world
Back wedged between walls felt only by me
Sometimes they comfort; other times they crush
And sometimes they keep me from falling
It's safest to stare only to the fore
At the dazzling panorama of life
And ignore the pit of my churning stomach
Or the battle of wills that wrought only pain
Who bears fault when we look to the hind?
And does it really matter?
Two are needed to waltz in rhythm; let it burn
Nothing to be gained in flaying rawness
When the flames die out, I will move from my corner
To lift and spread empty arms
And welcome the embrace of my new phoenix
As he repairs my soul one more time
There's no place for old ashes on innocent plumage
So I'll gently send them away
With steady breath from purposeful lungs
Cleansing the air of misgivings
Glory in the beauty as new hope takes wing
And smile as it becomes a small speck in the distance
Exploring its unfettered freedom in unlimited skies
Rejoicing in rapturous rebirth
Meanwhile, away from my walls, I will exist
And I will have faith
And I will wait…
for my fire bird to return
Haiku- Vicious
Viper makes its strike
And fangs embed in fool's heart
Congratulations
Copyright © 2017 Headstall; All Rights Reserved.
7
Story Discussion Topic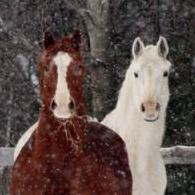 Open Club · 75 members · Last active
A fan club for Headstall to chat about his stories as well as home to CoTT House of Cards Chat Topic
---
Chapter Comments
Newsletter

You probably have a crazy and hectic schedule and find it hard to keep up with everything going on.  We get it, because we feel it too.  Signing up here is a great way to keep in touch and find something relaxing to read when you get a few moments to spare.

Sign Up