Join For Free and Get Notified of New Chapters!

Are you enjoying a great story and want to get an alert or email when a new chapter is posted? Join now for free and follow your favorite stories and authors!  You can even choose to get daily or weekly digest emails instead of getting flooded with an email for each story you follow. 

 
Headstall's Reflections - 16. Chapter 16-Poetry prompt 15- Alone and Fallen Stars
Some free verse.
Yeah... one of those days...
Headstall's Reflections
Chapter 16
Alone
Surrounded by loved ones, I am adrift
A numbness pervades
A barrage of emotions impossible to sift through
So, I don't—I can't
Why should I—let them have their way with me
Instead, I detach myself
Choose to smile
Force myself to listen
Pretend I am part of the conversation
But—I am somewhere else
It isn't a better place
Just a different place
And the only one there—is me
Fallen Stars
I had dreams
I think I still do
But it's hard not to think
What's the point?
I can see the finish line
The young should always reach for the stars
I did
But most of them have fallen
They now litter my memories
And I'm not sure I want to wish on another one
That me I've always known, though
Yeah… he would
Where the hell is he?
I need him
Copyright © 2017 Headstall; All Rights Reserved.
Story Discussion Topic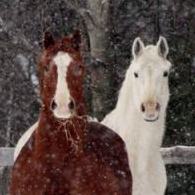 Open Club · 67 members · Last active
A fan club for Headstall to chat about his stories as well as home to CoTT House of Cards Chat Topic
---
Chapter Comments
Newsletter

You probably have a crazy and hectic schedule and find it hard to keep up with everything going on.  We get it, because we feel it too.  Signing up here is a great way to keep in touch and find something relaxing to read when you get a few moments to spare.

Sign Up